A minimal-chic, almost brutalist living room that combines sandy hues, soft textures and juxtaposes organic with geometrical forms.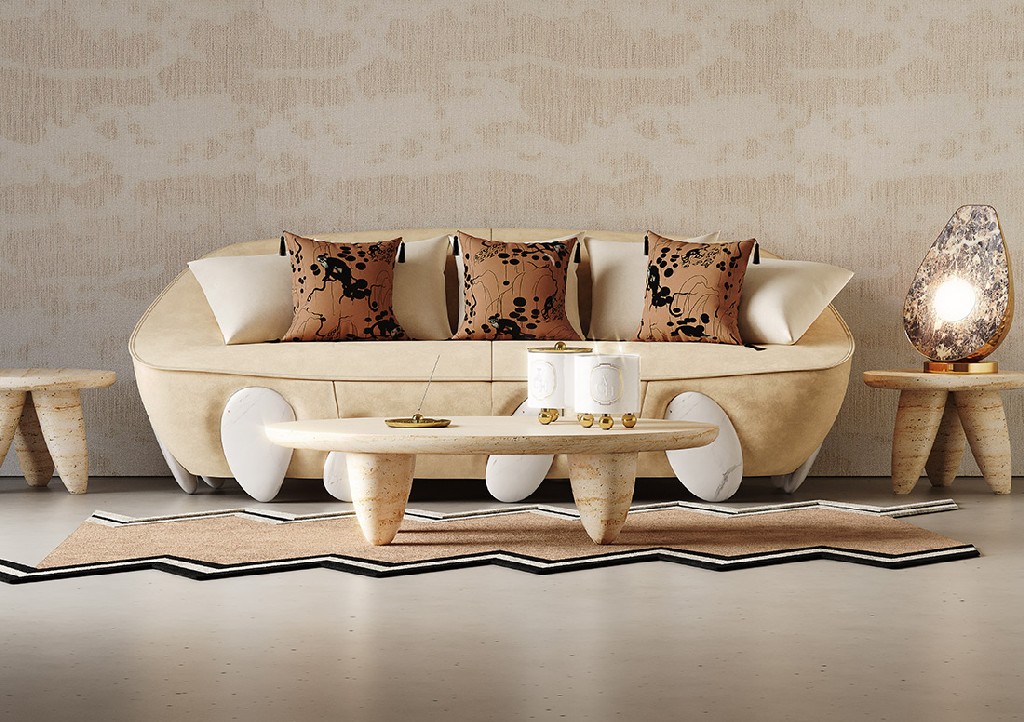 Imperfect shapes certificate the healthful mood of the living room with modern design, while smooth fabrics wrap you on colder days.
Multiple coffees and side tables create copious moments within a single room. Next to the squishy sofa, a table or floor lamp will create an appealing background for a conference call.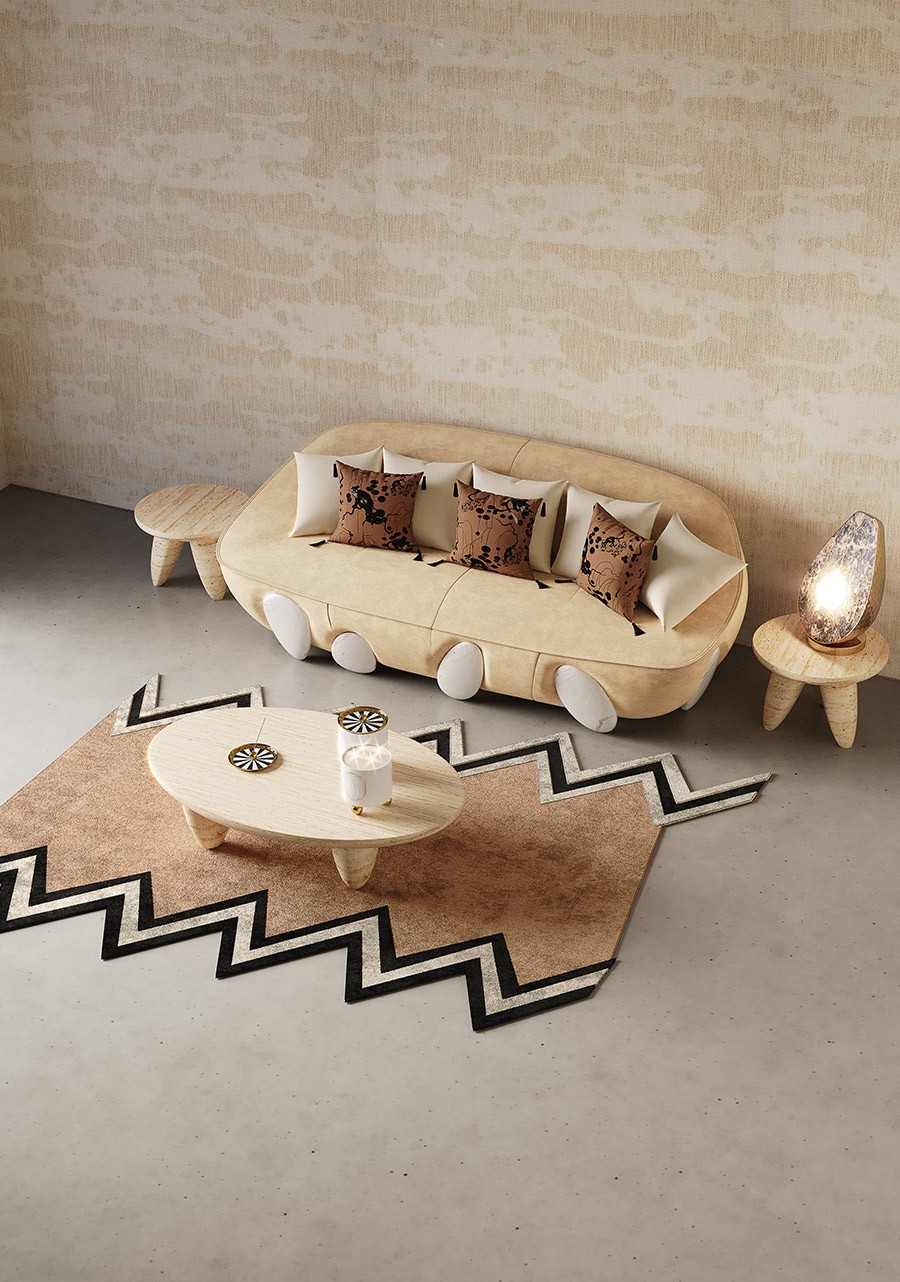 HOMMÉS Studio Products
Lunarys Center Table is an outstanding piece. A key item for any contemporary living room project that seems to come directly from space. Available in three different versions and with multiple customization options.
MATERIALS: Body in Travertine Stone with Natural Pores.
DIMENSIONS: Width: 140 cm | 55,1 in – Depth: 90 cm | 35,4 in – Height: 35 cm | 13,8 in
Lunarys Sofa is a contemporary style sofa that features a glamorous aesthetic look. It's an outstanding sofa that amazes everyone with its powerful presence. A stunning piece that disrupts commonly seen shapes, transitioning its admirers to another dimension.
MATERIALS: Upholstered in Bouclé; Handpainted Legs in Gloss Marble Effect.
DIMENSIONS: Width: 250 cm | 98,4 in – Depth: 110 cm | 43,3 in – Height: 90 cm | 35,4 in – Seat Height: 53 cm | 20,9 in
Vétiver rug has a characteristic geometrical shape. As soon as we see it, we identify it as a Memphis Design Style rug. However, Vétiver rug is more than that. It is a modern rug that will delimitate an area in style and elegance to be perfect for a hotel lobby or an open space interior project.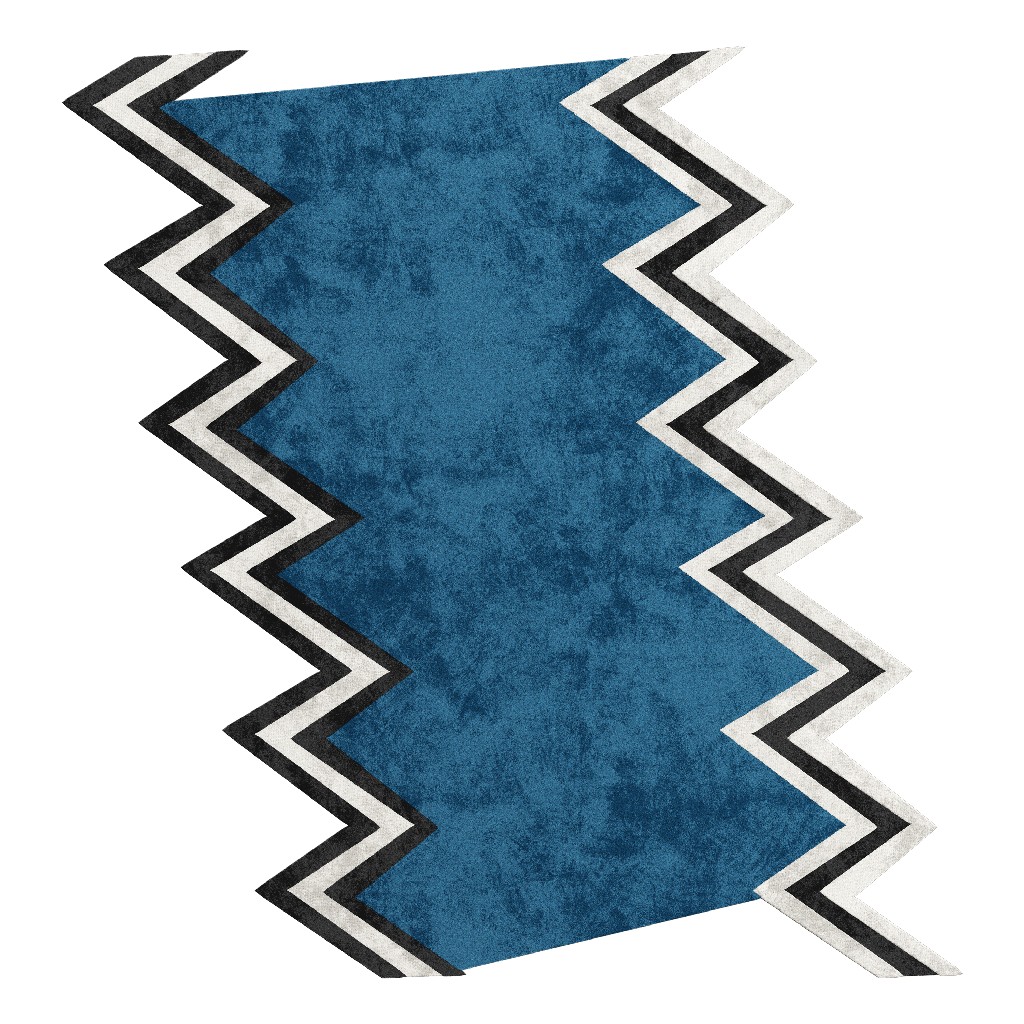 MATERIALS: 100% NZ Wool; Technique: Hand-tufted, Overtufting
DIMENSIONS: 290 cm x 300 cm | 114,17 in x 118,11 in
Avocado Floor Lamp is a charismatic piece that will upgrade the personality of any living space. Inspired by the most popular fruit in the world, the Avocado Floor Lamp set summarises the Pop Art design concept: distilling the beauty out of the popular.
MATERIALS: Body in Ceramic, Back Painted in Gold, Front With Marble Print; Acrylic Globe.
DIMENSIONS: Width: 37 cm | 14,6 in – Depth: 30 cm | 11,8 in – Height: 62 cm | 24,4 in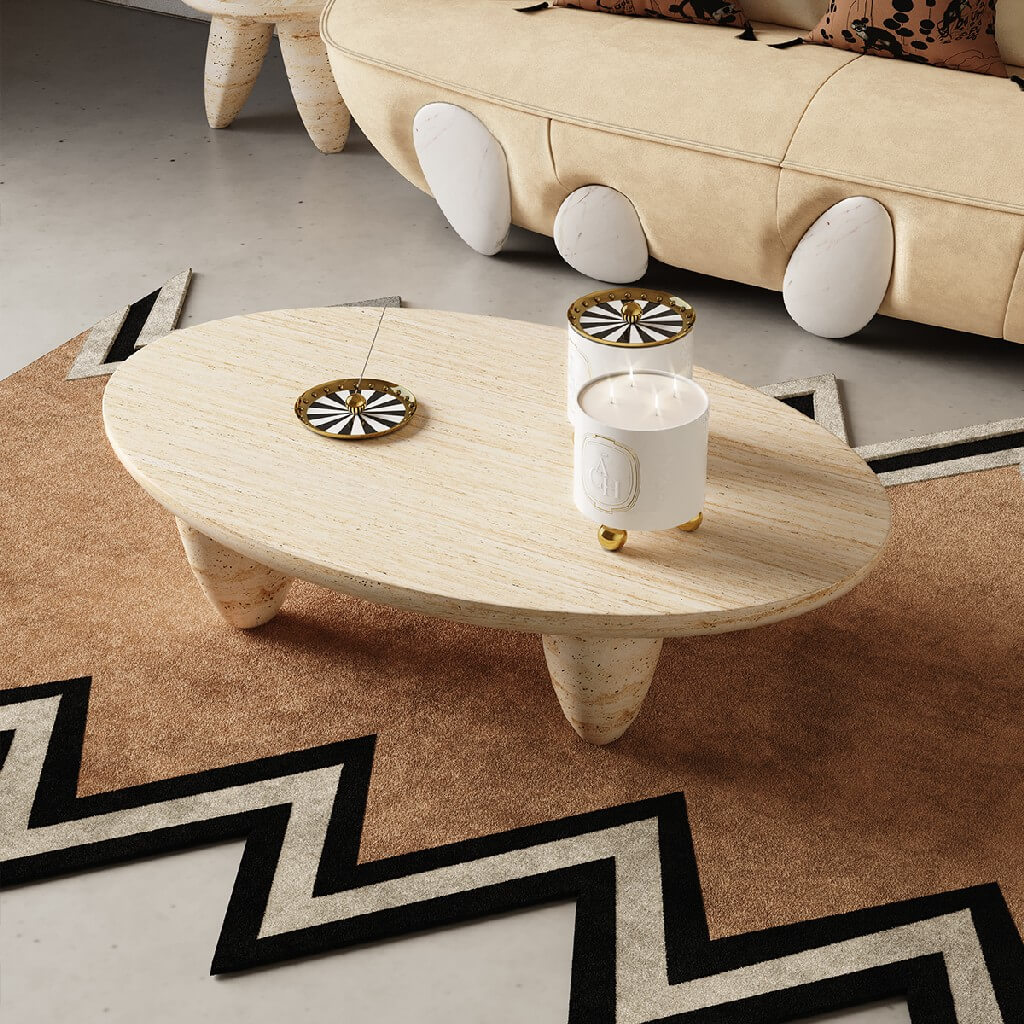 ACH Collection Products
Monkey is a handmade couch cushion that stands for an eye-catching design with tropical motifs for your classic living room.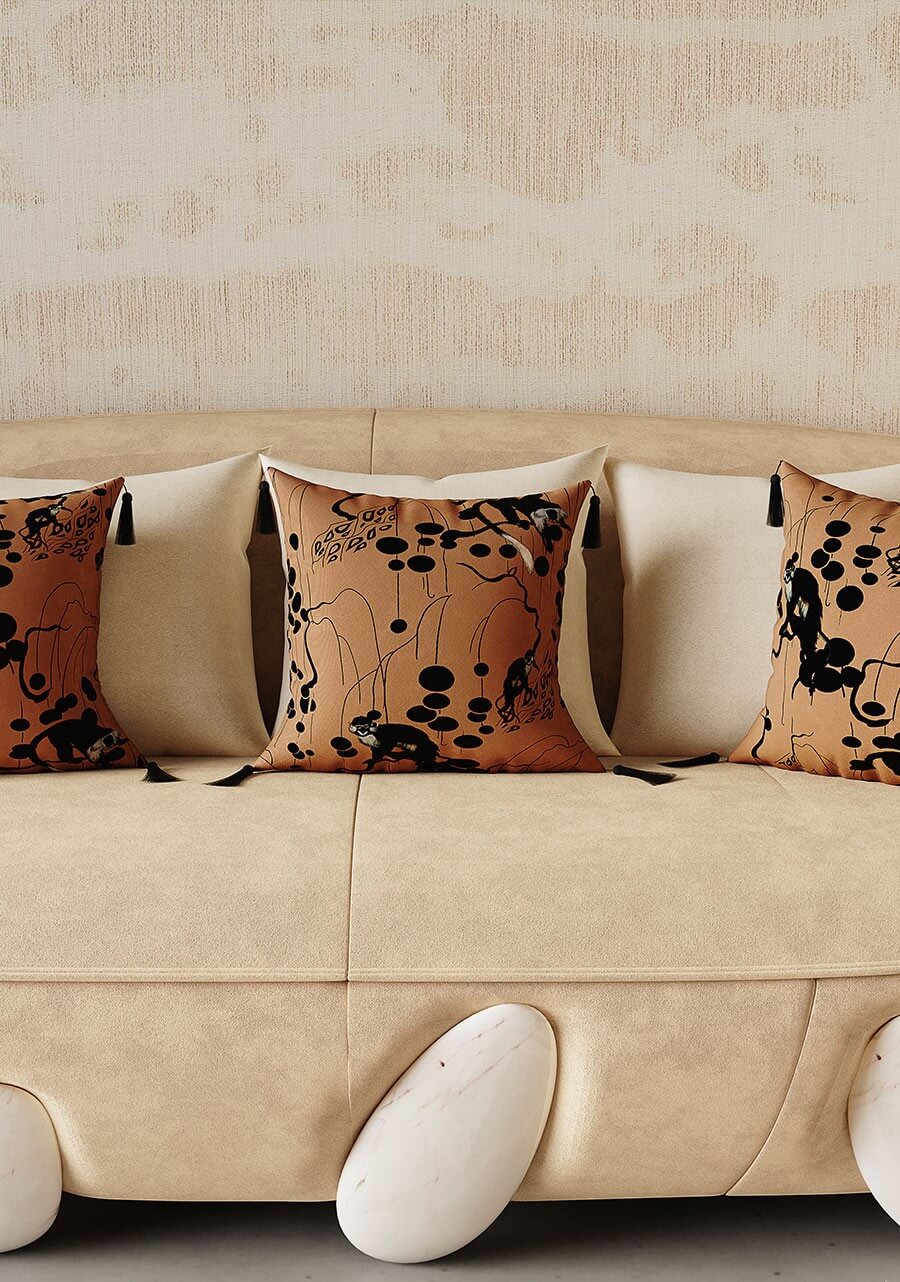 Achi candle is a Luxury Home Fragrance that releases hypnotic perfumes, plus it's available in different scents and colors. 
Go to Shop The Look and discover a selection of products to style Chic Brutalist Living Room (here). We kindly suggest you get winter-ready with our FW21 Lookbook with modern luxury interior styling which you can discover here.
Download the Hommés Studio catalog and discover furniture, lighting, and home accessories to design a modern and sculptural interior.