Mandy Moore home is a 1950s architecture project in Pasadena. The talented singer and actress opens the doors of her mid-century home to tour Architectural Digest.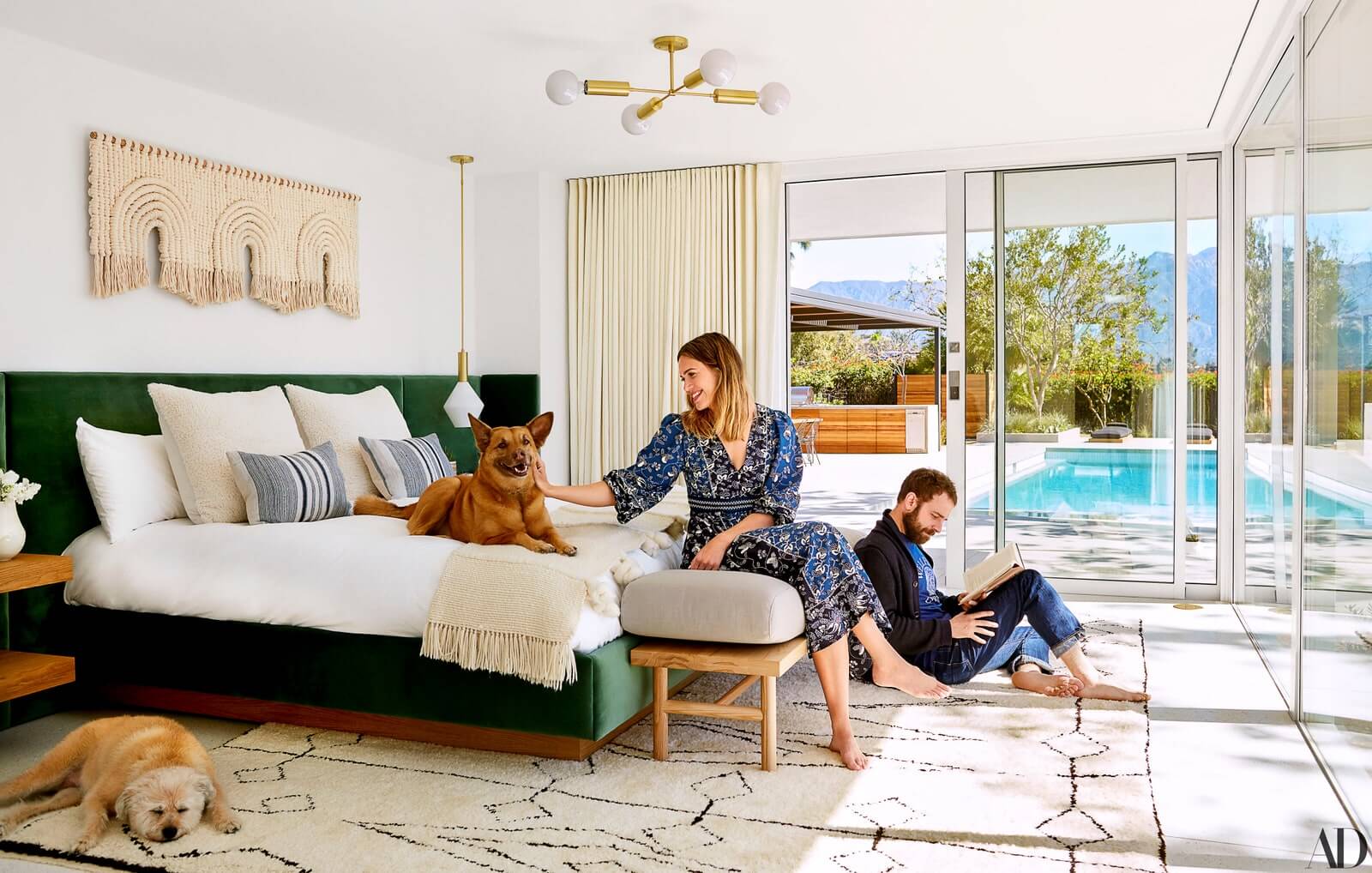 COMING OF AGE
The first home Mandy Moore ever bought was at 18. It was a Mediterranean-style 5 room property in the Los Angeles neighborhood of Los Feliz. But, as Mandy More confesses to AD, even though it was her home for 15 years, the star of This Is Us show never felt really at home. Just like any of us, Mandy Moore admits she didn't know herself at 18. Therefore, she wasn't able to express her identity through her home… until now.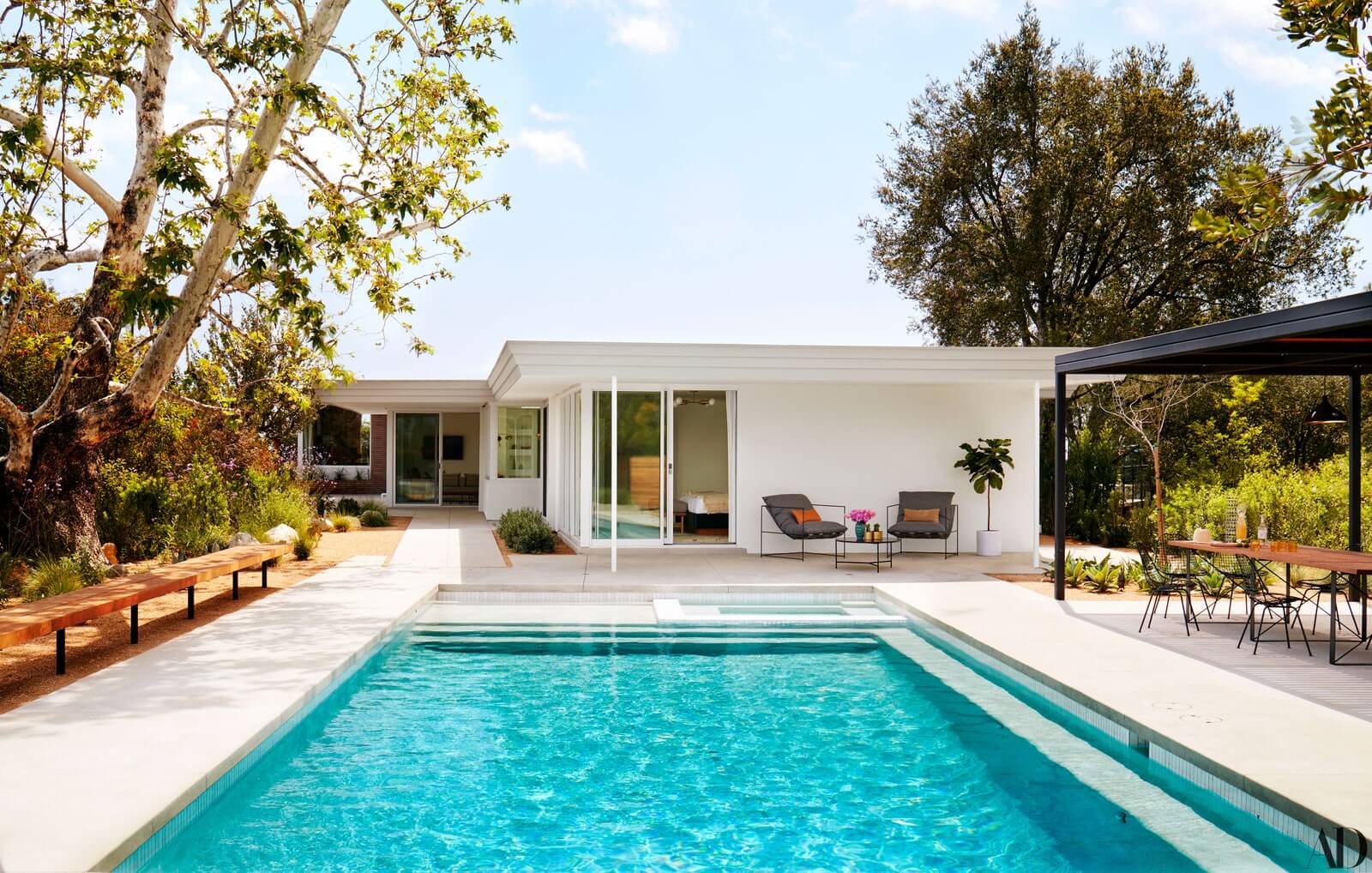 From a Mediterranean-style house in Los Feliz to a Mid-Century Modern house in Pasadena. Mandy Moore's new home in Los Angeles reflects the star's growth and self-awareness. If before Mandy Moore didn't felt comfortable entertaining guests in Los Feliz, she now is so confident about her home – and herself – that she feels the need to share it with us.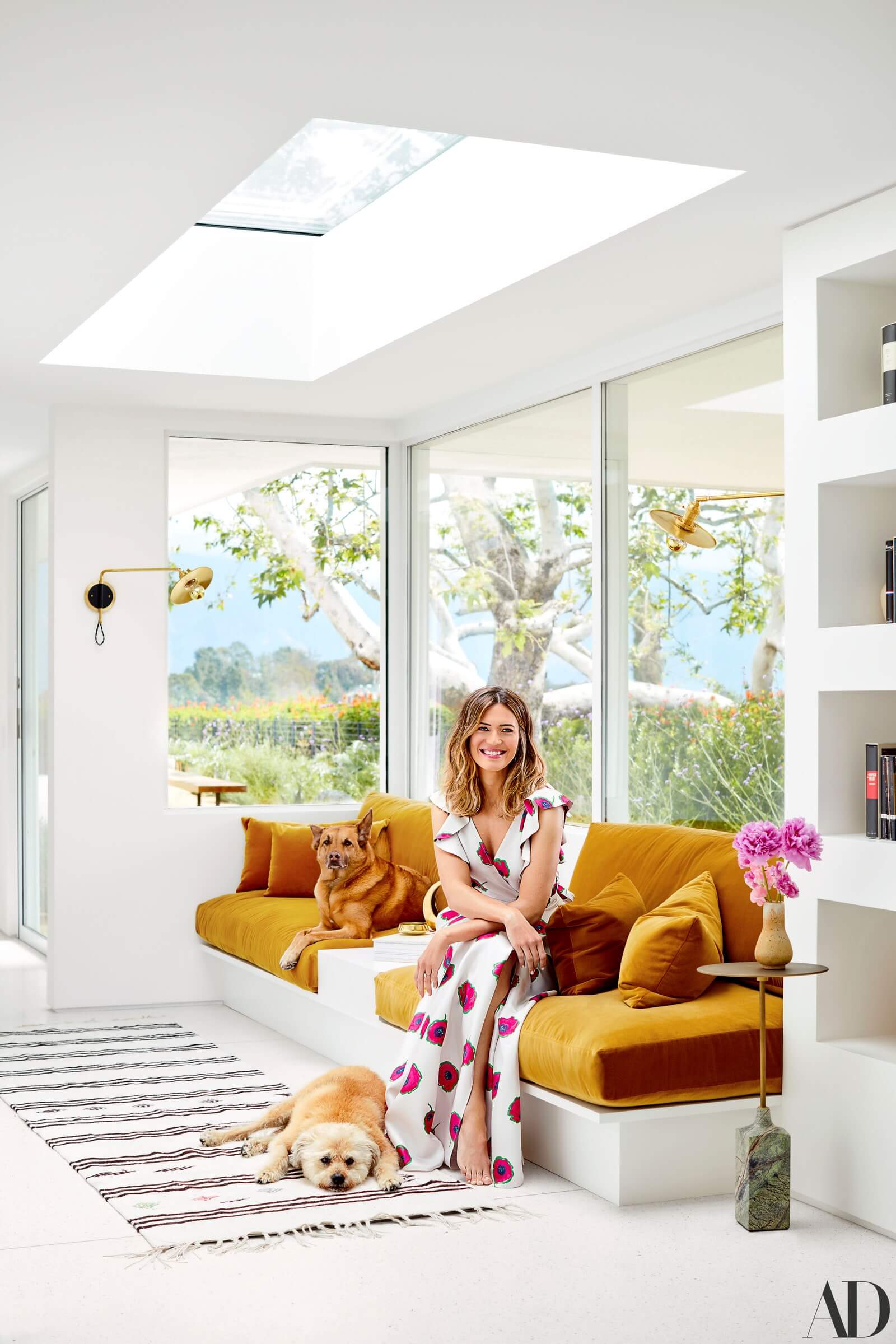 It took almost a year for Mandy Moore and Taylor Goldsmith – her husband-to-be – to find the perfect house for their happy family. Since Mandy Moore and Taylor Goldsmith have two dogs, a house with a yard would be perfect. And they found it.
MANDY MOORE HOME IN PASADENA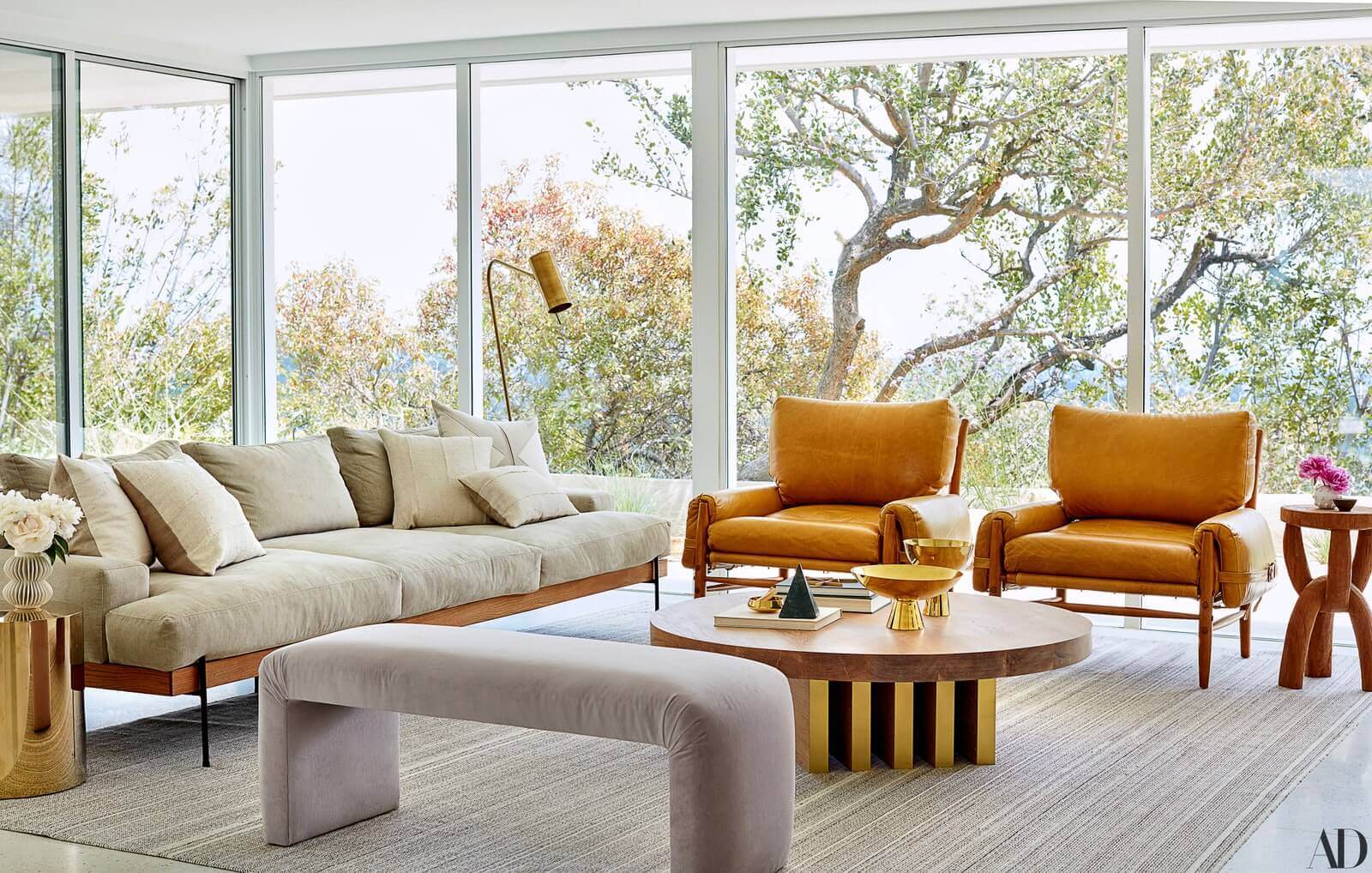 Mandy Moore's 1950s home is a modern architecture property on Pasadena hilltop. The house has breathtaking views over San Gabriel valley. The mid-century house is a classic 1950s home designed by Harold B. Zook. Harold B. Zook is a notable modernist architect. However, he is lesser-known than his master – the modernist Albert Frey.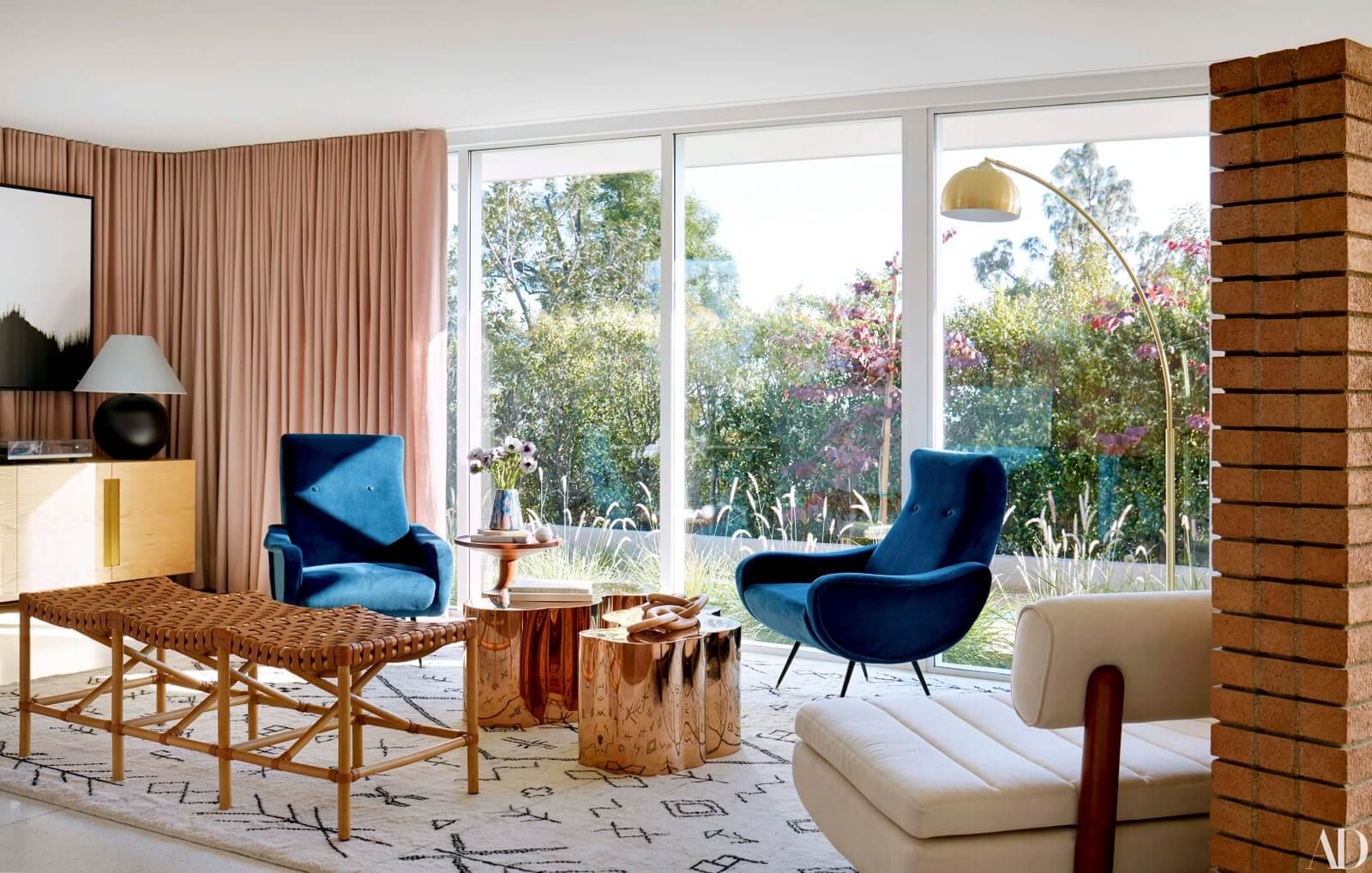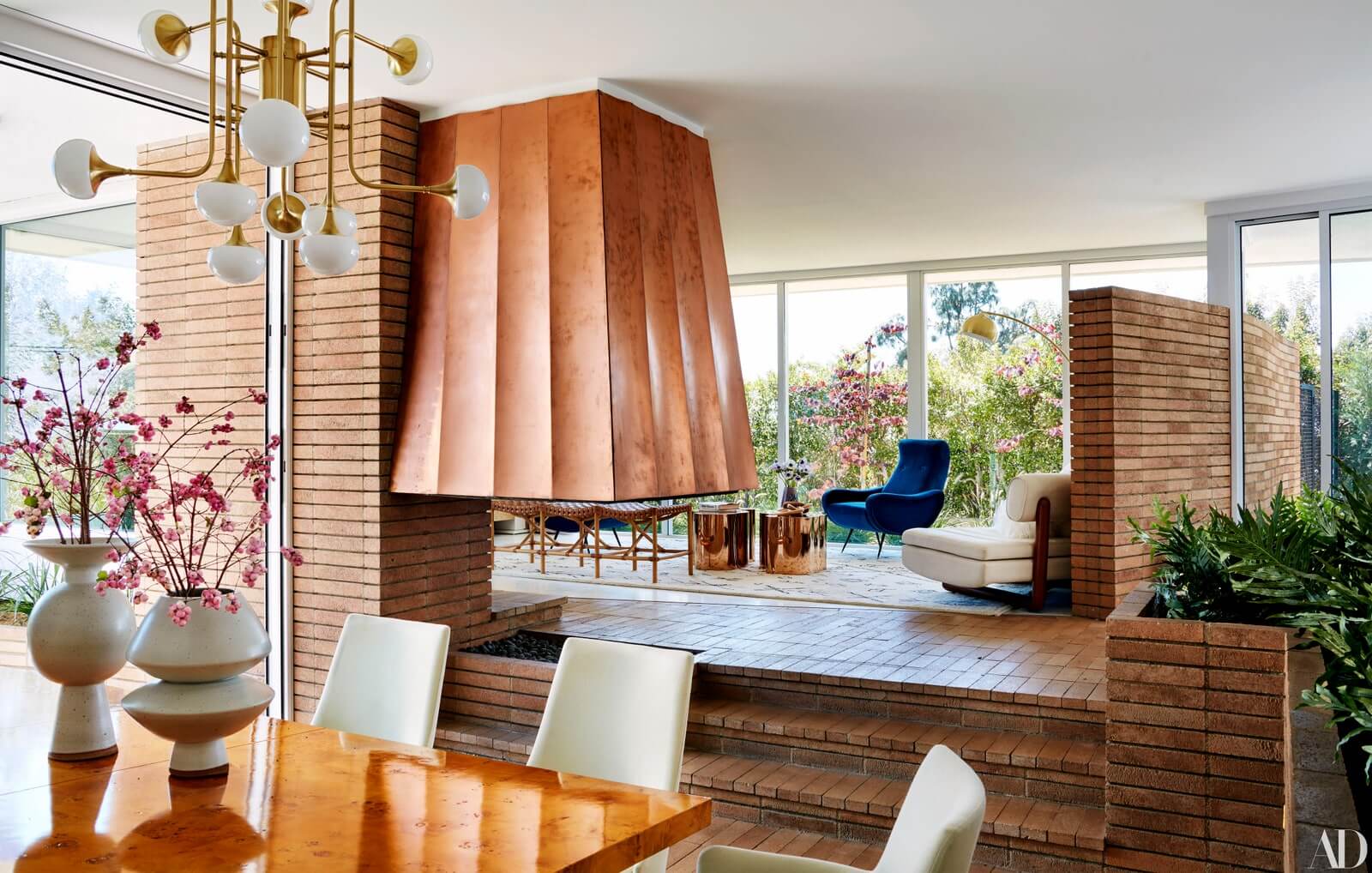 Although the building's structure was intact, previous owners pursued some renovations that ended up blurring the lines of mid-century modern architecture. To Mandy Moore, it was essential the bring back the 1950s identity.
To reinterpret the original design of Harold B. Zook, Mandy Moore teamed up with architect Emily Farnham. The interior designer Sarah Sherman Samuel also joins the project. Finally, Terremoto landscape design studio was in charge of designing the outdoor pool and yard.

Emily Farnham rebuilds the original streamlined cornice that zigs and zags along the roofline. With Harold B. Zook's drawings in hand, the architect also restores and updates the blond brick walls, floors, and fireplace surround, as well as the brawny copper fireplace hood that separates the living and dining rooms.
Sarah Sherman Samuel designs Mandy Moore home juxtaposing vintage and contemporary, high and low, feminine and masculine. For Mandy Moore, the interior of her home is simply light, bright, and easy.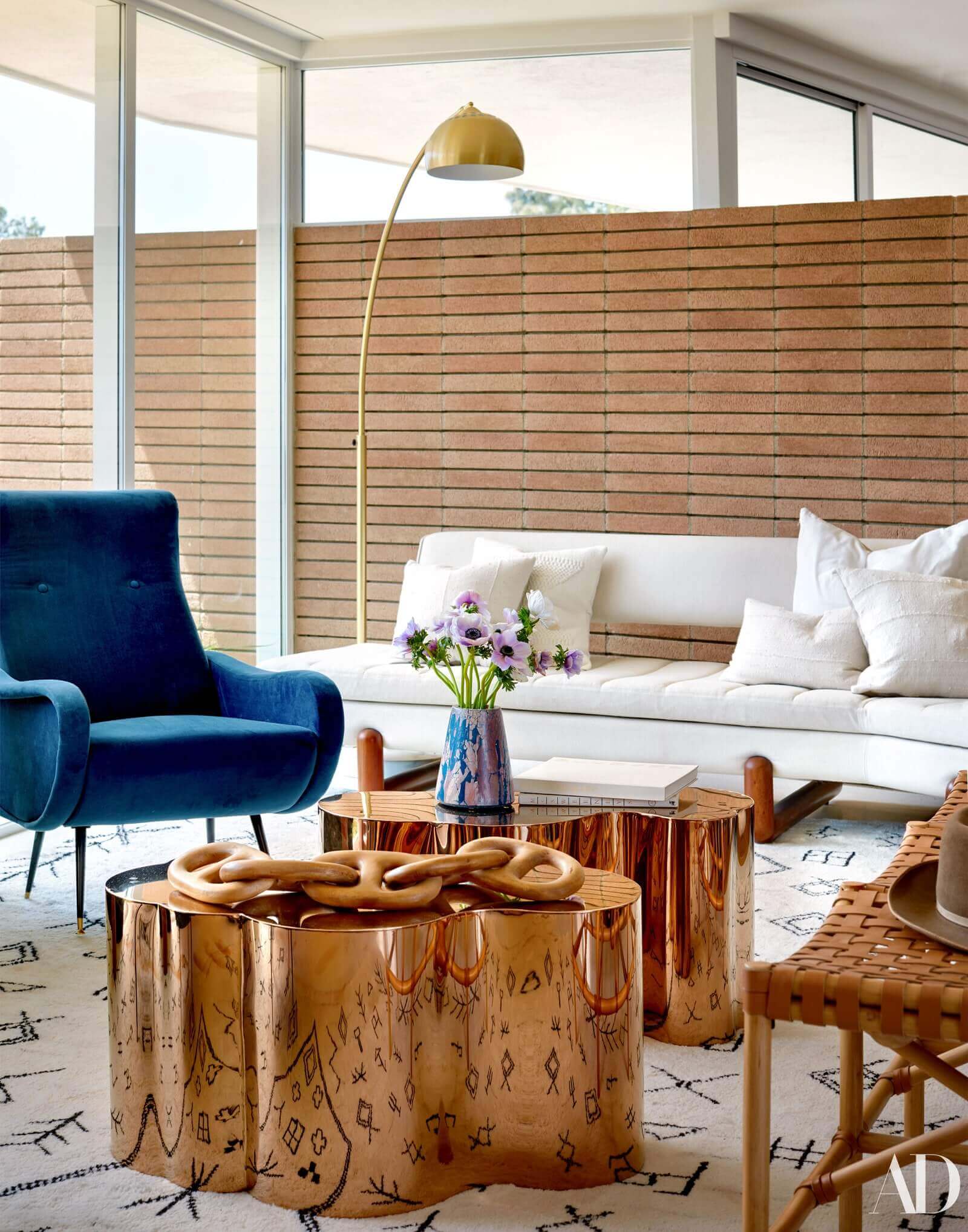 When it comes to the fiancé Taylor Goldsmith, he has something to note out on the interior design project. As the voracious reader he is, Goldsmith demanded bookshelves and a room for a grand piano. Sarah Sherman Samuel gave him a proper library and lounge area with chunky bookshelves in the hallway to the master bedroom. The piano and record player have pride of place in the living room.
Keep touring modern architecture homes in Pasadena – step inside Elsa Hosk's Modern Architecture House by Richard Neutra.
To discover Modern Architecture Projects, go take a look at Hommés Studio Pinterest moodboard.

Source: AD
Photos by Trevor Tondro