Embark on a captivating exploration of Dorothee Meilichzon's finest Mediterranean hotel projects, where sophistication meets style in perfect harmony.
Dorothee Meilichzon is a highly acclaimed French interior designer known for her unique and eclectic style, which combines vintage and contemporary elements to create stunning spaces.
Dorothee Meilichzon's design approach is characterized by her use of bold colors, rich textures, and unexpected patterns, as well as her emphasis on creating spaces that feel comfortable and welcoming as we will see in these amazing Mediterranean hotels.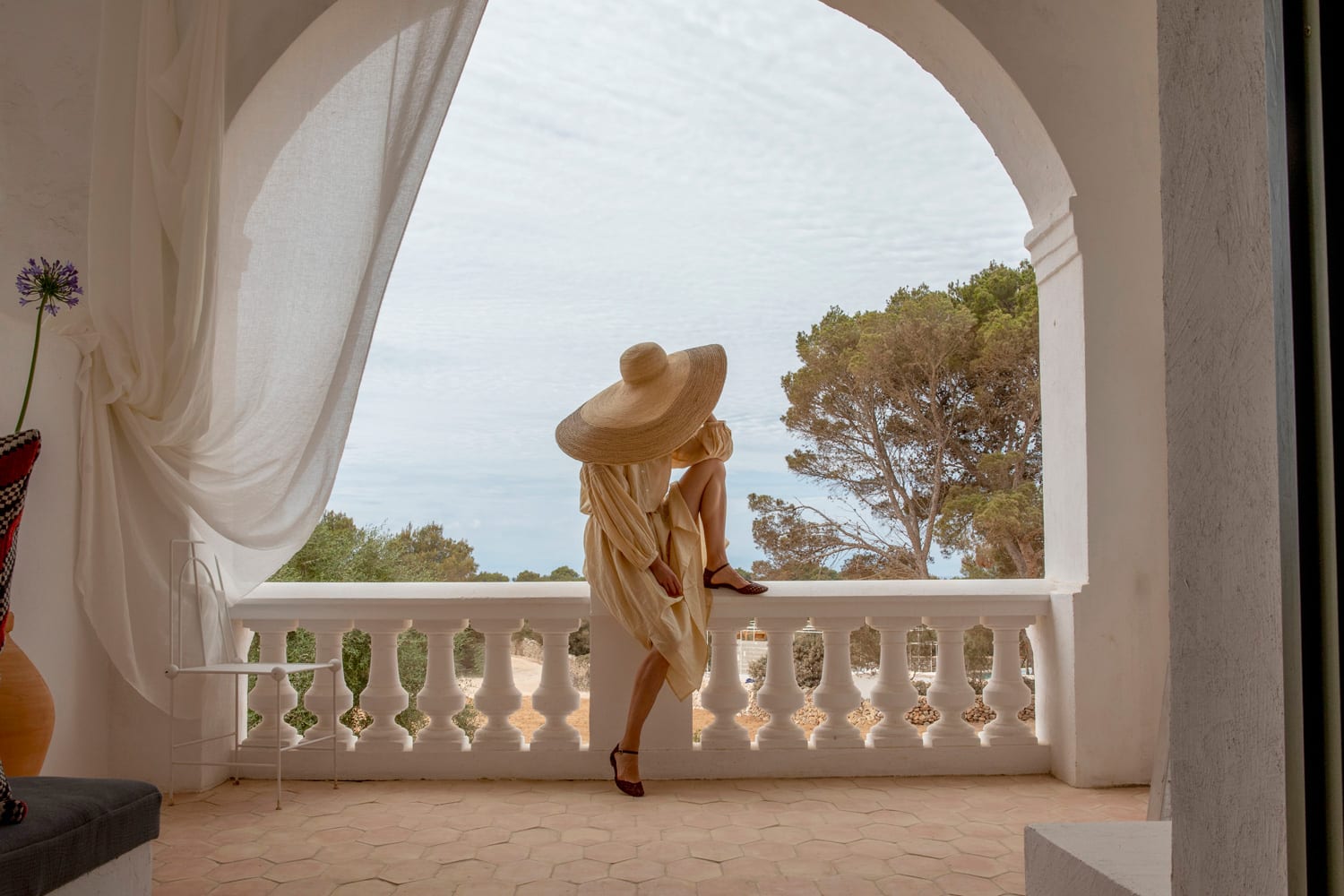 Dorothee Meilichzon is known for her ability to mix different styles and eras seamlessly, creating spaces that are both timeless and contemporary. From the chic and stylish Il Palazzo in Venice to the grand and boho Montesol in Ibiza, each of Dorothee Meilichzon Mediterranean hotel projects showcases her unique style and creative vision.
MONTESOL EXPERIMENTAL HOTEL IN IBIZA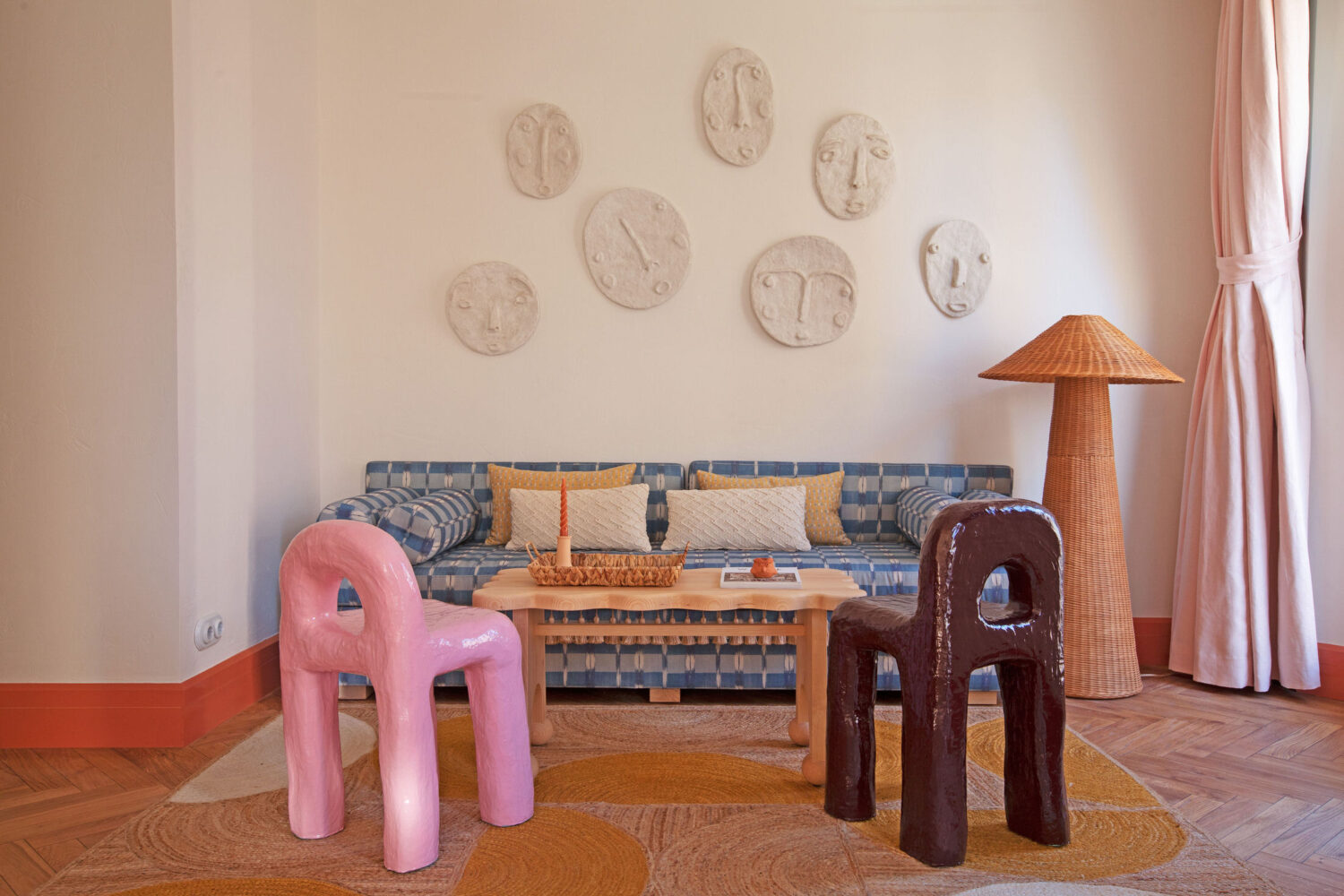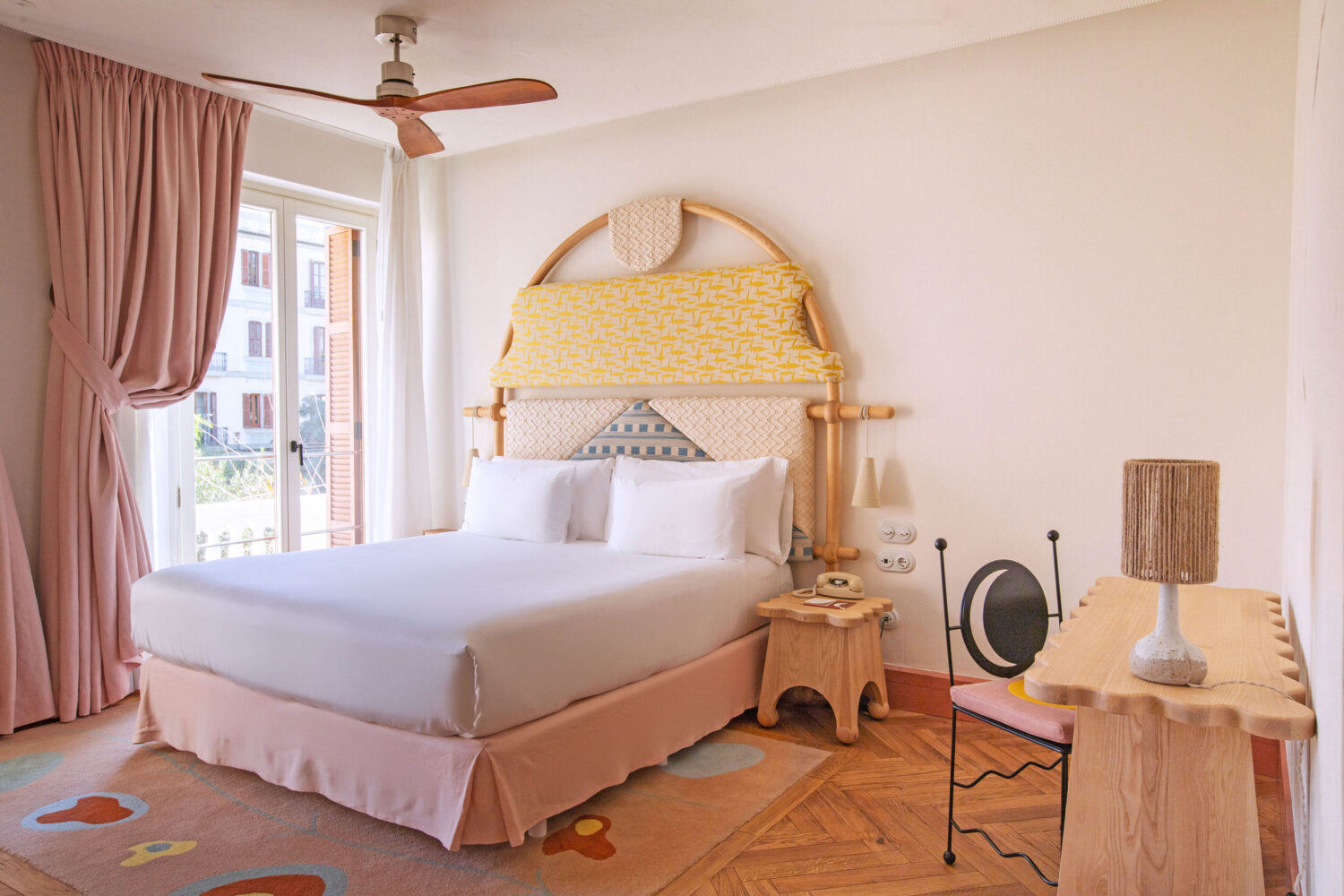 This Mediterranean hotel designed by Dorothee Meilichzon's distinctive design perfectly enhances the natural splendor of the island, this spectacular hotel renovation is a celebration of the beauty and magic of Ibiza. This hotel is a feast for the senses, from the cool, soothing color scheme that offers a welcome relief from the heat of the Balearics to the plush materials overflowing with eye-catching patterns.
Dorothee Meilichzon has strewn brass suns, moon carvings, and heavenly colors over the area, giving it an ethereal and otherworldly feel. He was inspired by the cosmic components that are all around us. From the tiles that cover areas like minibars to the glossy lacquer wardrobes with puzzle-piece lids that provide a touch to this Mediterranean hotel of Ibiza sparkle, every element has been carefully addressed by Dorothee Meilichzon.
MENORCA EXPERIMENTAL HOTEL IN SPAIN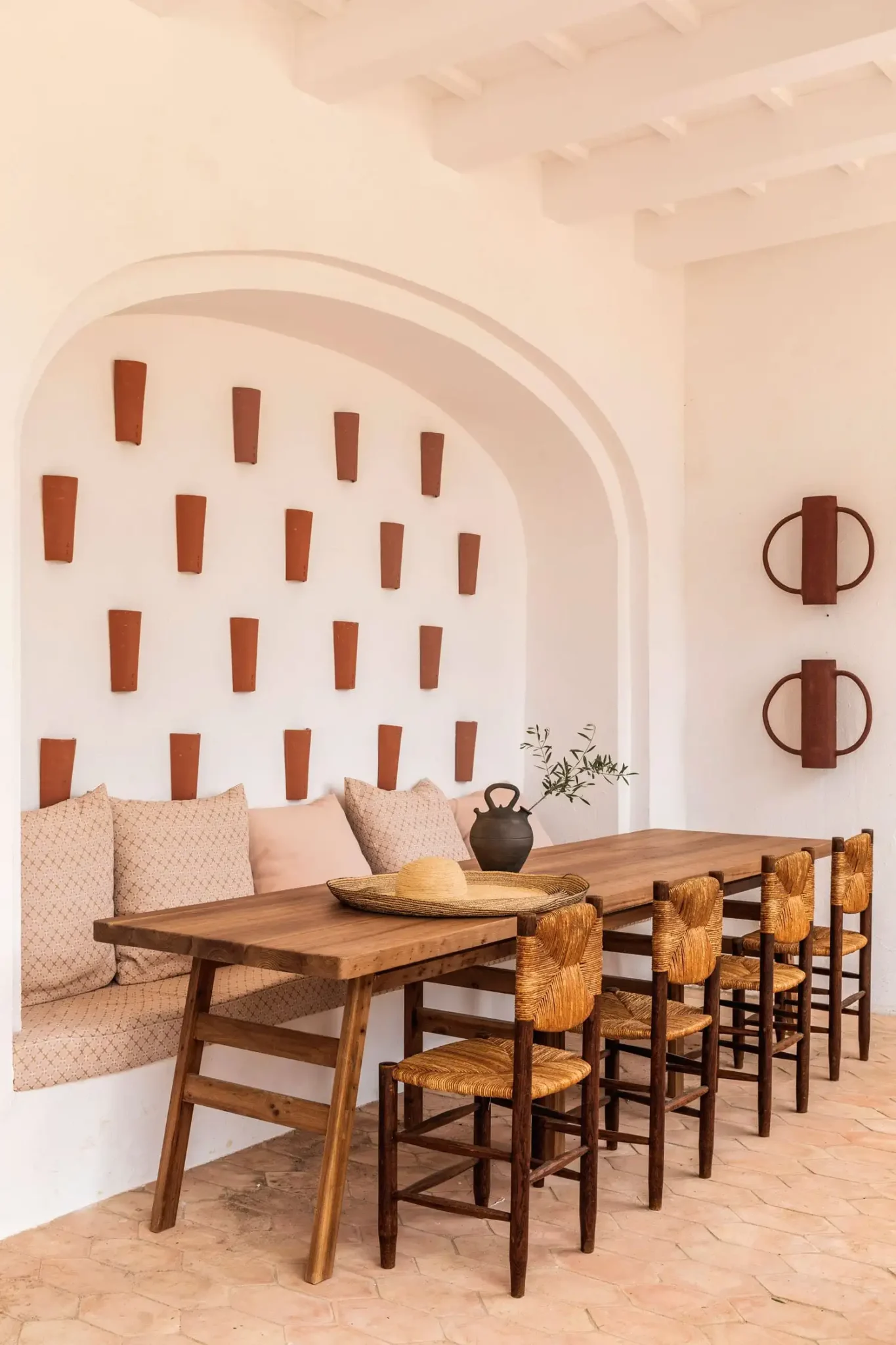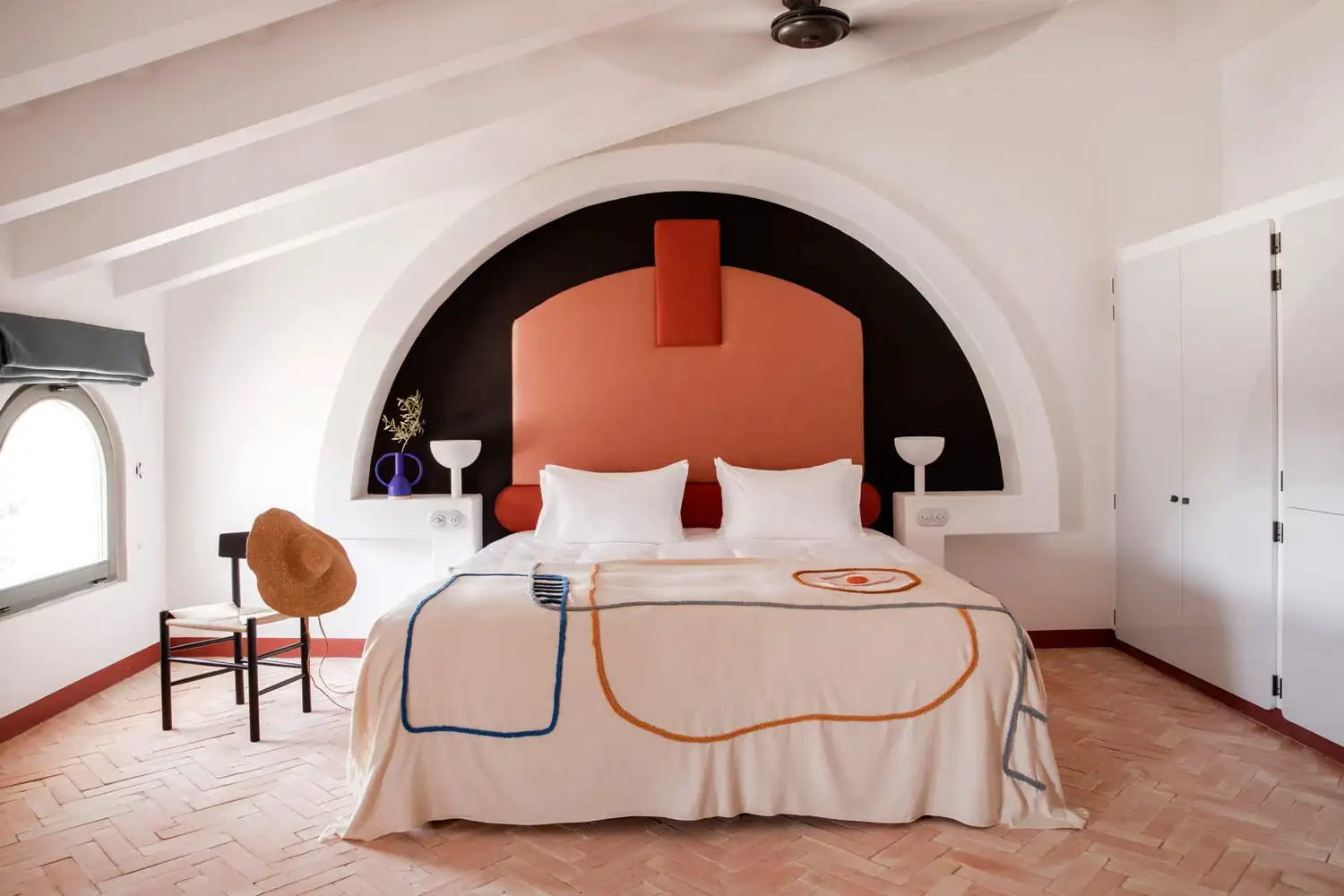 Dorothee Meilichzon's respect for the local design vernacular is evident in every detail of this Mediterranean hotel, as she seamlessly blends traditional Menorcan motifs with modernist touches to create a space that feels both authentic and contemporary. The exposed timber beams, roof tiles, and timber shutters of the main building have been carefully preserved, while custom furniture built by local artisans brings Dorothee Meilichzon's vision of a Mediterranean hotel to life.
The interiors are light and airy, featuring rustic drystone, waxed concrete, and rough-hewn local timber floorboards. Hand-glazed terracotta tiles add a touch of warmth and texture, while pastel blue, golden yellow, and rust tones create a soothing color palette. The guest rooms designed by Dorothee Meilichzon are adorned with modernist wall panels, color-blocked bed headboards, and a mix of terracotta tiles and painted polished concrete floors.
Each of the nine private villas boasts of the Mediterranean hotel designed by Dorothee Meilichzon its own dipping pool, offering a serene and intimate retreat.
IL PALAZZO EXPERIMENTAL VENICE HOTEL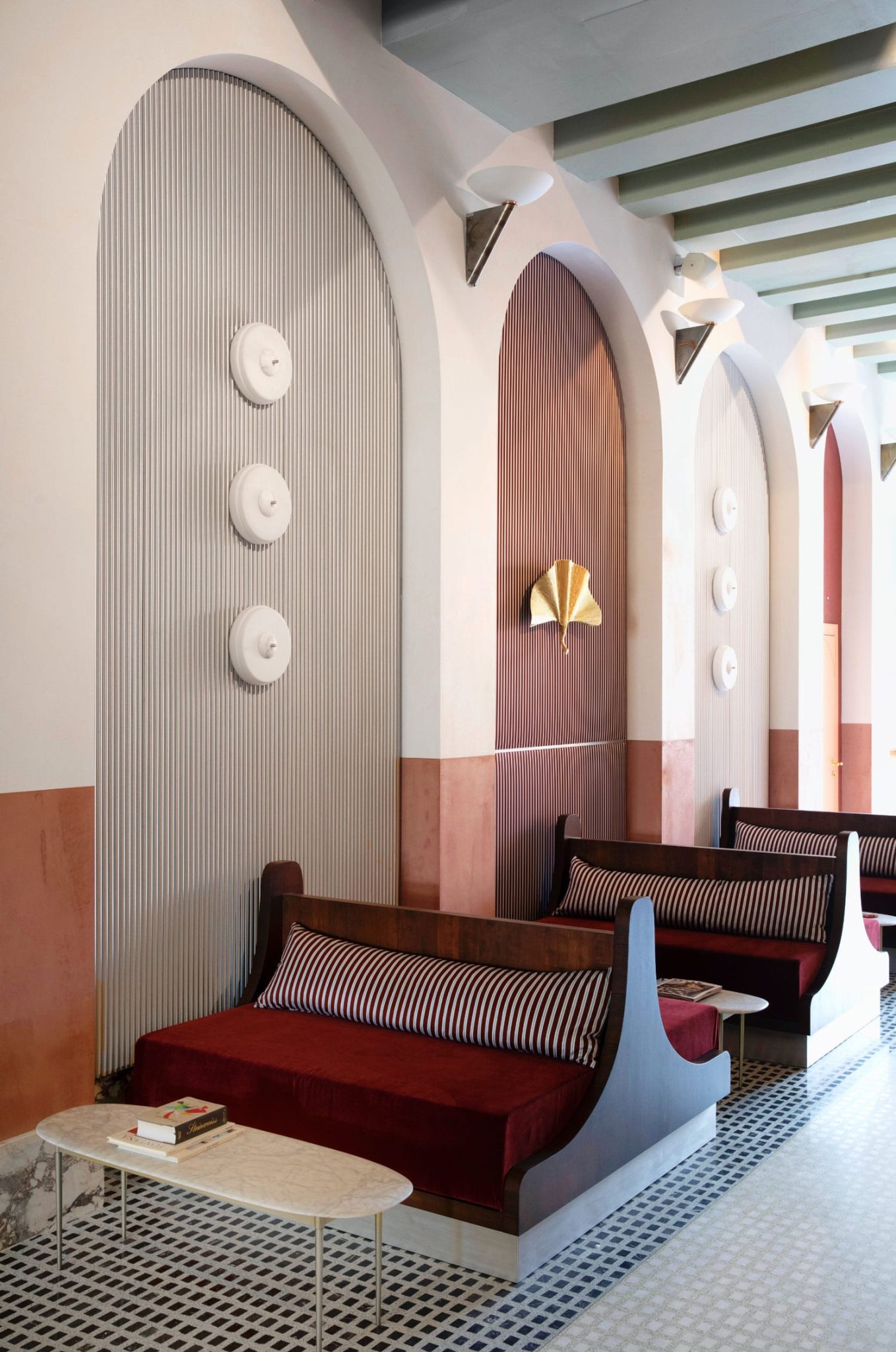 Nestled in the serene Dorsoduro neighborhood of Venice, Il Palazzo is a stunning Renaissance Mediterranean hotel designed by Dorothee Meilichzon. Boasting 28 rooms and four suites, guests can access the hotel through the Giudecca Canal or a private pier on the Rio Del Ognissanti. Il Palazzo, the Mediterranean hotel, offers a canal terrace, a garden terrace, a restaurant, and a cocktail club. The hotel's original architectural elements were carefully preserved, including exposed beams, grand high ceilings on the first floor, a gallery, gothic windows, and timber double doors.
Dorothee Meilichzon drew inspiration from Venice's iconic design elements to create a captivating interior for the Mediterranean hotel. She incorporated Scarpa-esque terrazzo floors, striking Breccia Capraia marble accents, custom-colored Marmorino walls, and sumptuous fabrics.
Dorothee Meilichzon also drew inspiration from the Memphis movement, Venetian facades, and the works of renowned architects Andrea Palladio, Carlo Scarpa, and Gae Aulenti. The rooms of this Mediterranean hotel are filled with natural light and feature a vibrant color scheme, with shades of red, blue, sunny yellow, pink, and grey.
Dorothee Meilichzon's Mediterranean hotel designs showcase her talent for creating elegant and stylish spaces that are inspired by the local culture and surroundings. Dorothee Meilichzon's attention to detail and use of unique materials and color palettes make each project a masterpiece.
We hope this article has provided you with inspiration and insight into Dorothee Meilichzon's work, and that you will consider incorporating some of her design elements into your own projects. If you're looking for more inspiration, please visit our Interior Design projects for further ideas.