Five Memphis Milano interior design projects from top design studios prove that Mephis Design is elegant, bold and versatile.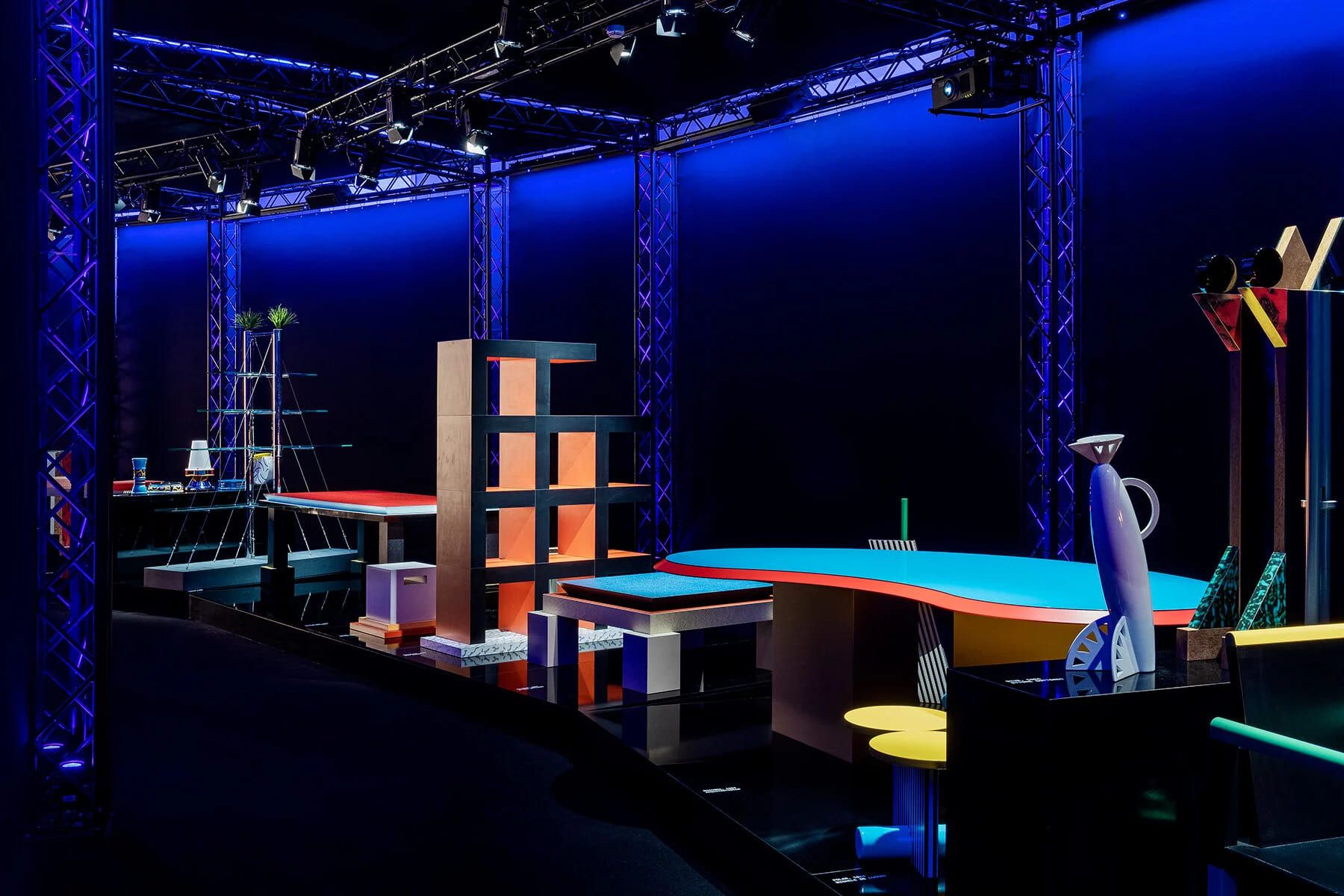 Against all odds, Memphis Design is still relevant. And more than ever, beloved! At this year's Triennale Milano, the Memphis Milano Collective showcased more than 200 objects and pieces of furniture designed and produced from 1981 to 1986 in an exhibition named 'Memphis Again' and curated by Christoph Radl.
'Memphis Again' celebrates the long life of a design movement born as a rebellious act against what was accepted as 'beautiful', according to classical and unexciting archetypes. Decades on, Memphis Design is an eye-catching, easy-to-recognize, hard-to-resist aesthetic that brands and designers keep using and reinterpreting.
These are five high-end interior design projects by Patricia Urquiola, Oscar Lucien Ono, Charles Zana, Bells + Whistles, and Studio Puntofilipino to inspire you to be bolder.
5 Memphis Milano Interior Design Projects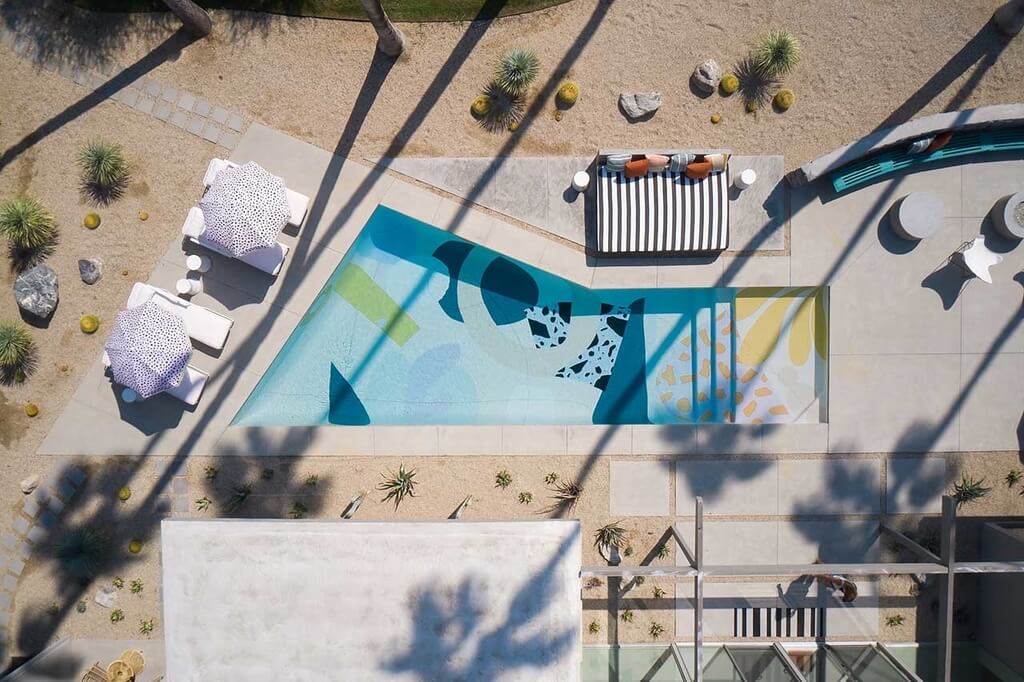 ROOM MATE GIULIA, PATRICIA URQUIOLA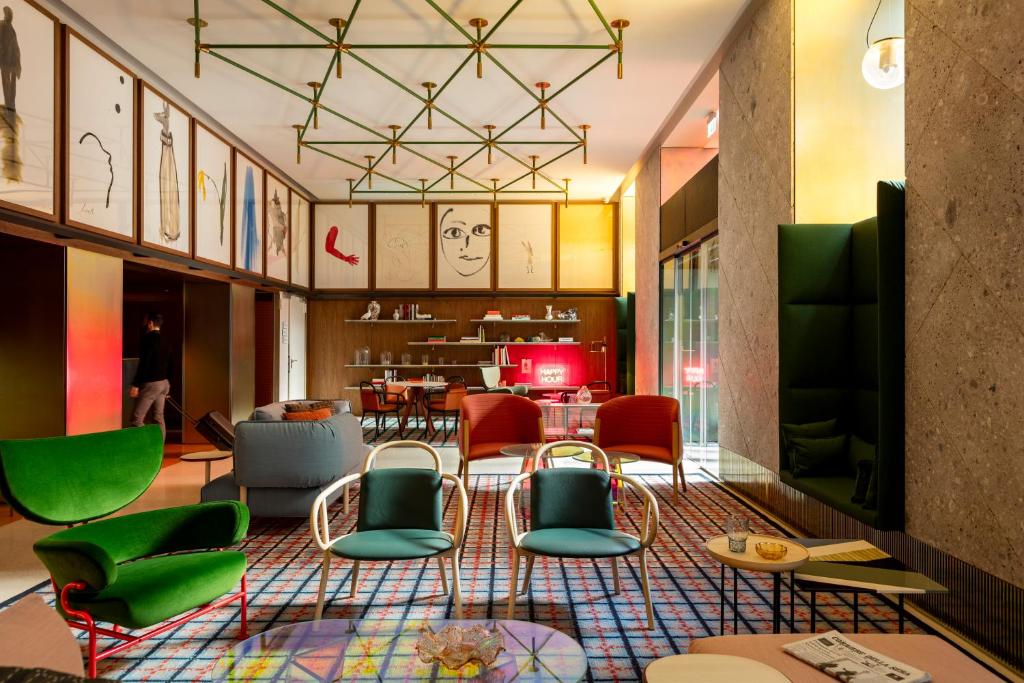 Room Mate Giulia is a boutique hotel in the heart of Milan, near Piazza del Duomo and the Vittorio Emanuele gallery. Opened in 2014, the hospitality unit was designed by Patricia Urquiola who chose to use archetypical local materials and elements, reflecting the city in its colors, materials, images, and the Memphis Milano movement in its irony and the mix of languages.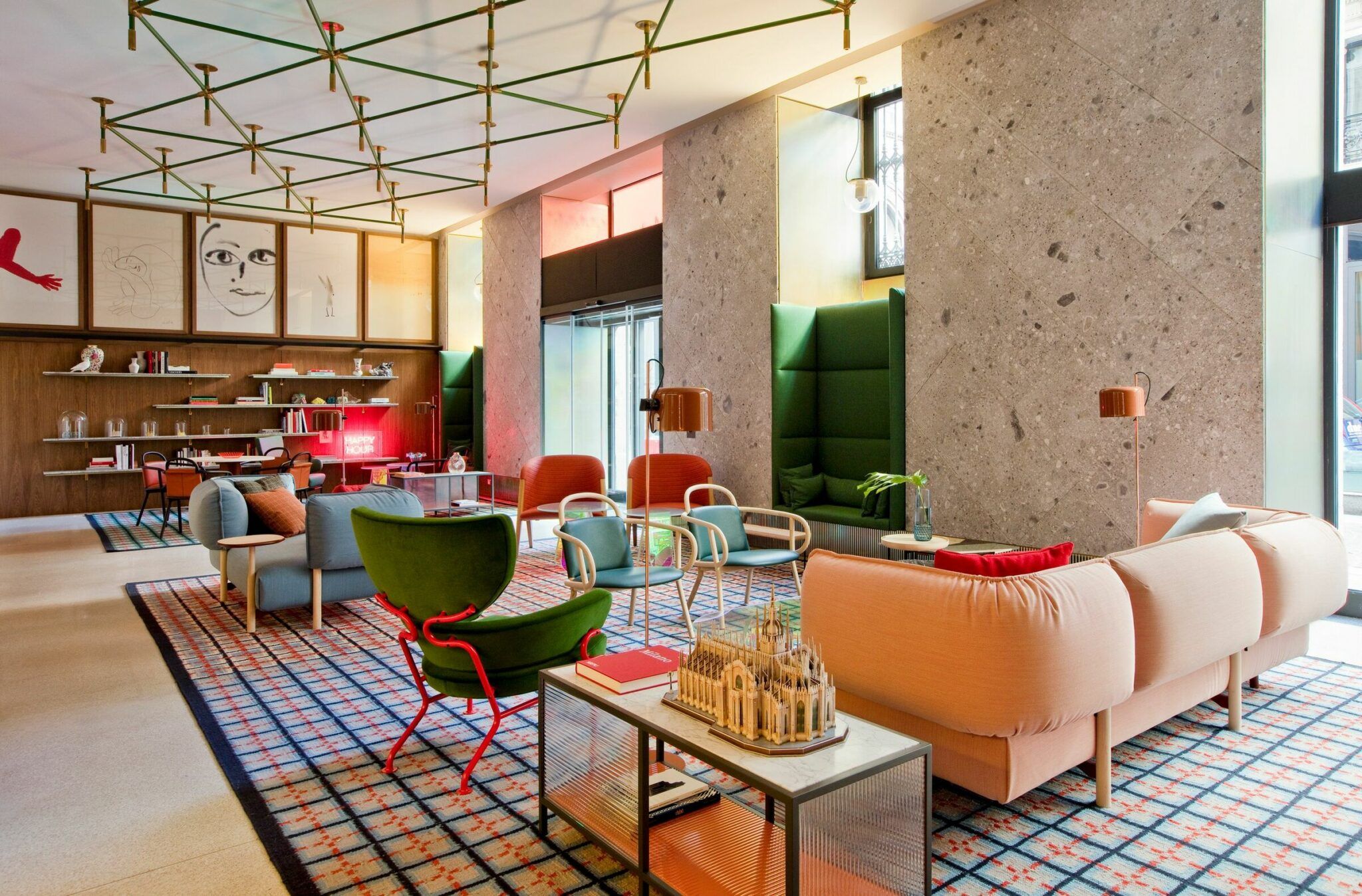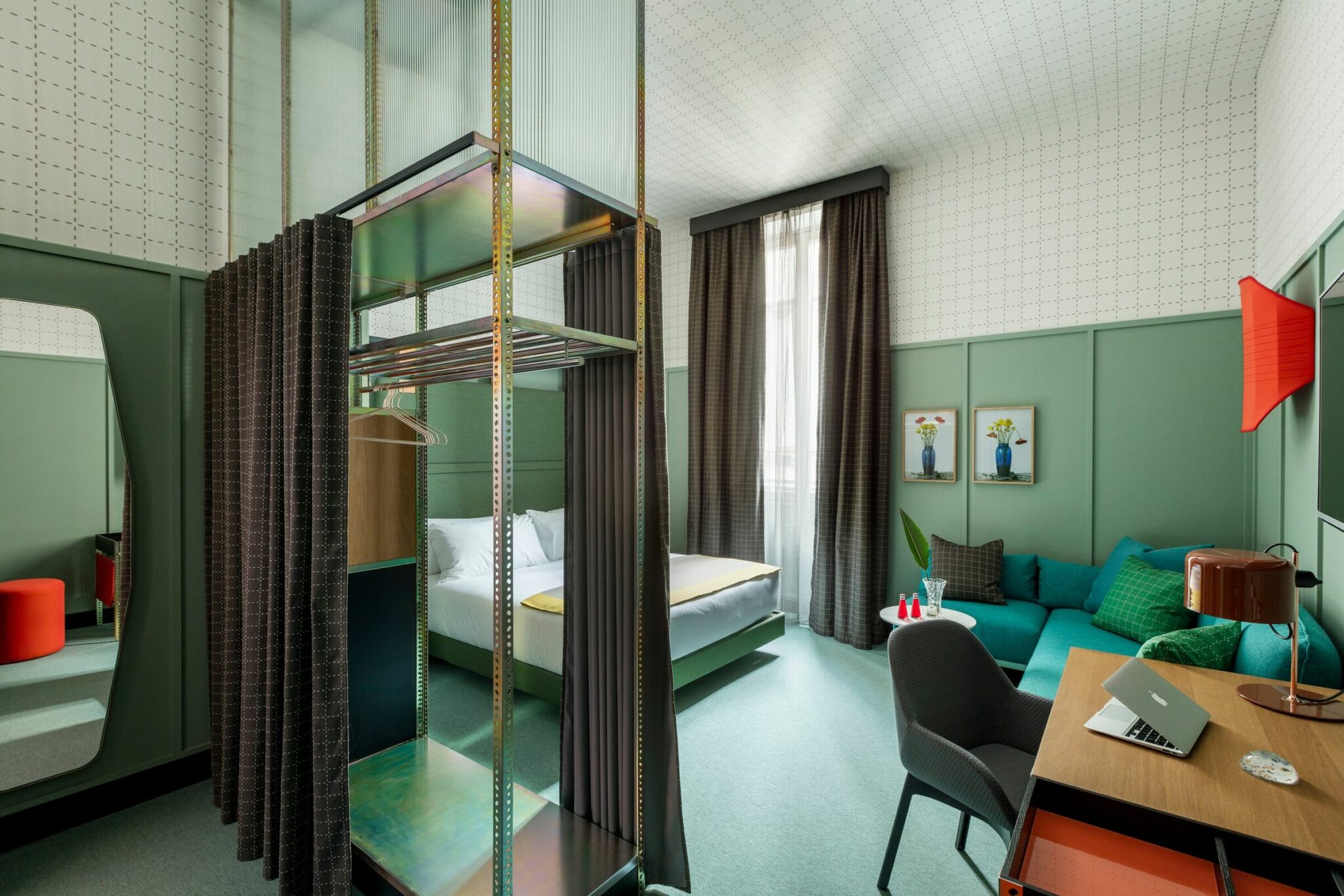 MGALLERY NEST, OSCAR LUCIEN ONO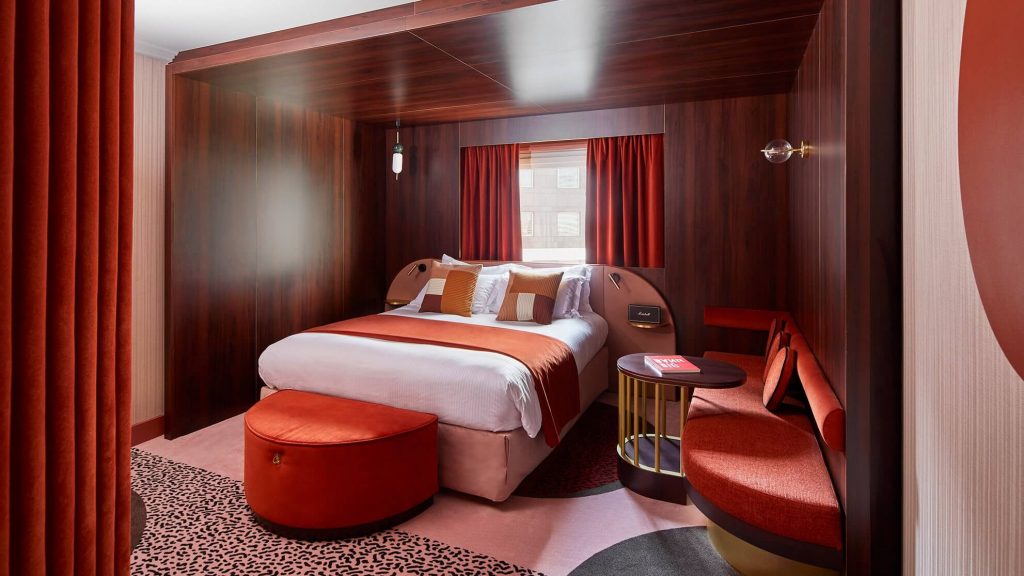 MGallery Nest is in the heart of Paris' business district, La Defénse. The interior design project by Oscar Lucien Ono celebrates the elegance of Memphis interior design style. The post-modernist lines, curves and geometric motifs meet posh stones and lush fabrics. In every room, a passionate palette of peachy and earthy tones dominates.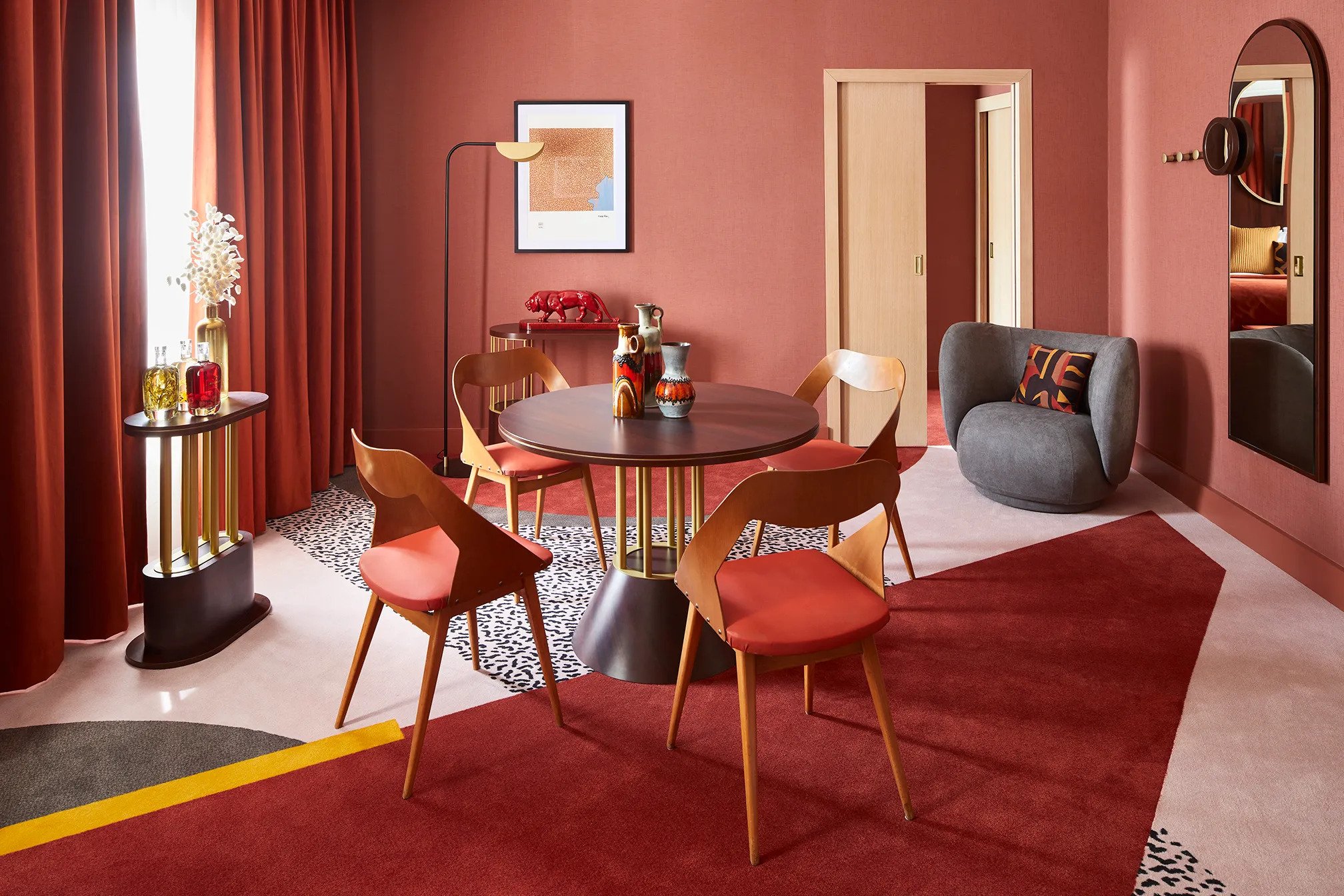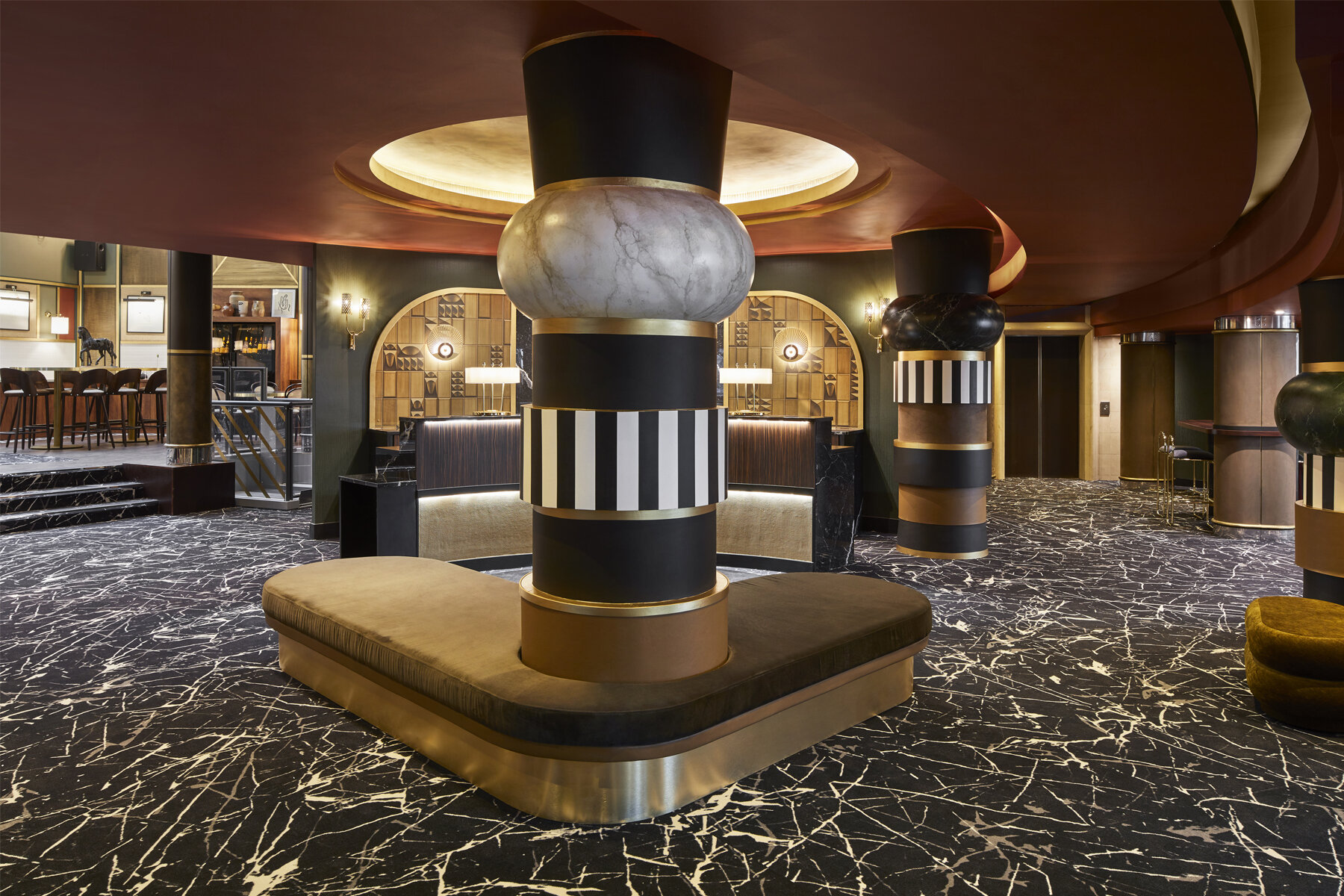 PRIVATE APARTMENT, CHARLES ZANA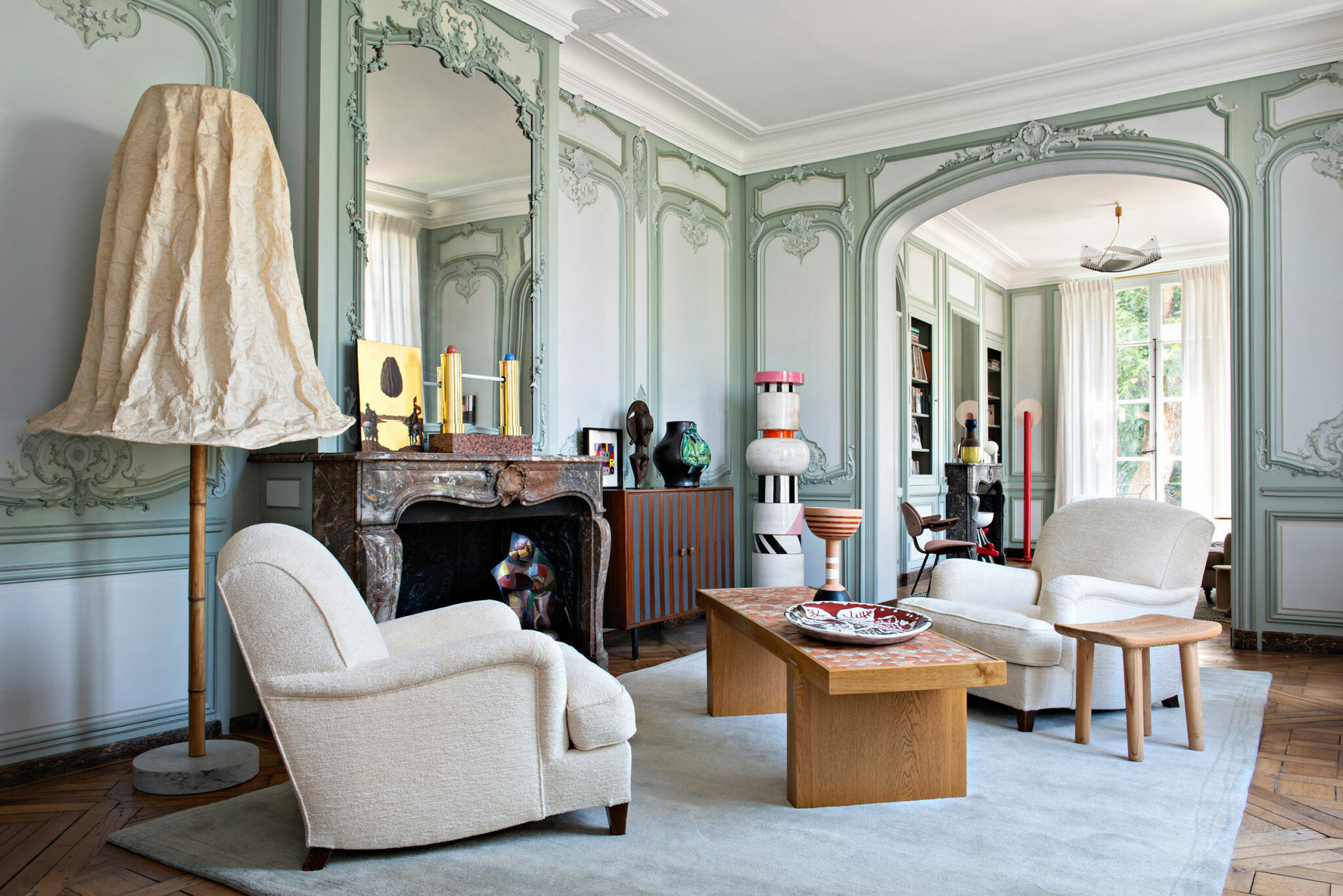 Hidden in an 18th-century hotel particulier, Charles Zana's private apartment is punctuated with objects and pieces of furniture from eras that have nothing in common but make the residential project highly eclectic and unusual whole. From the Enlightenment to the post-modern era, Zana's private apartment is full of Memphis Design furniture that the French architect collected for 15 years, many of them with the signature of Memphis Design Movement founder, Ettore Sottsass.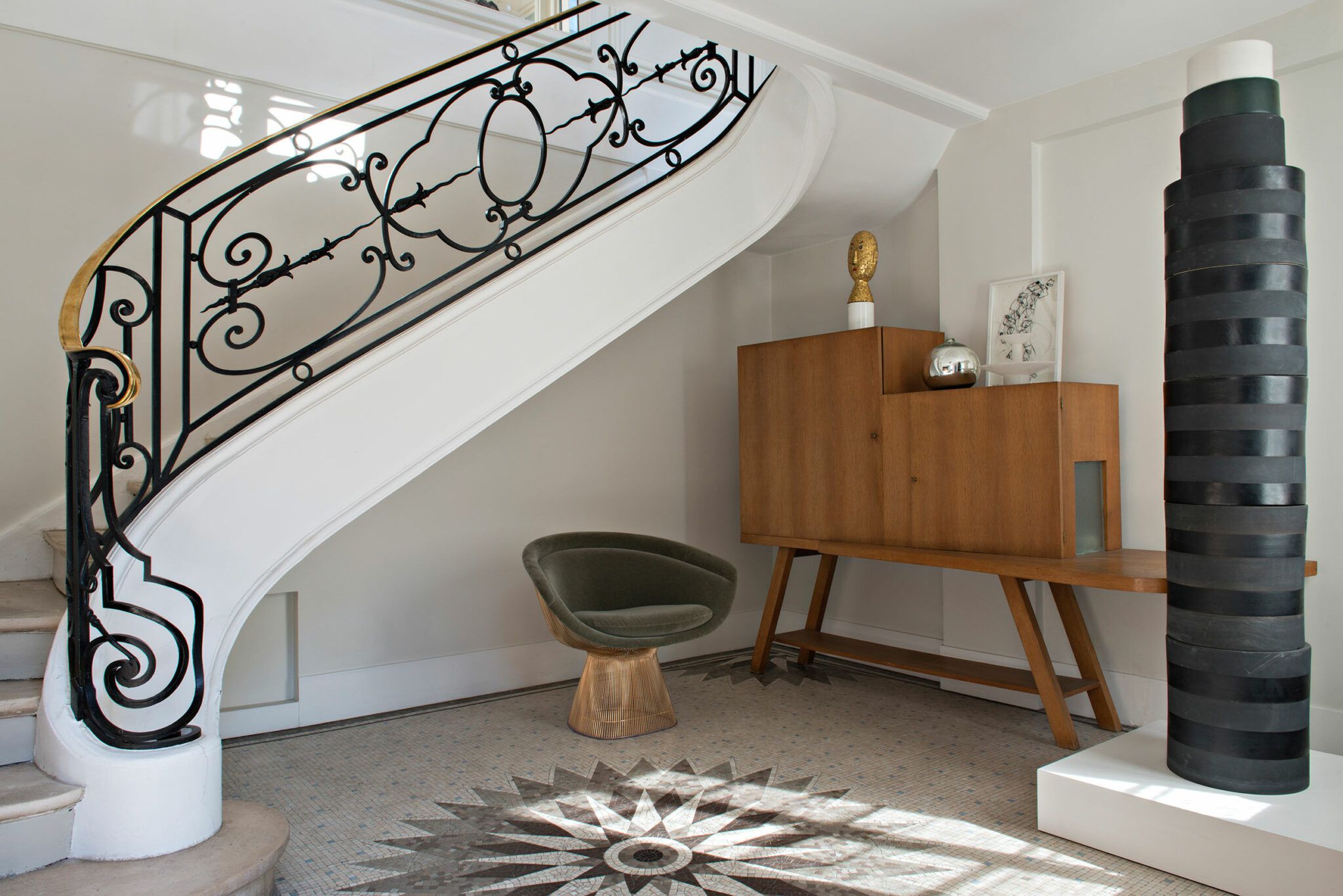 MARROW MIDCENTURY, BELLS + WHISTLES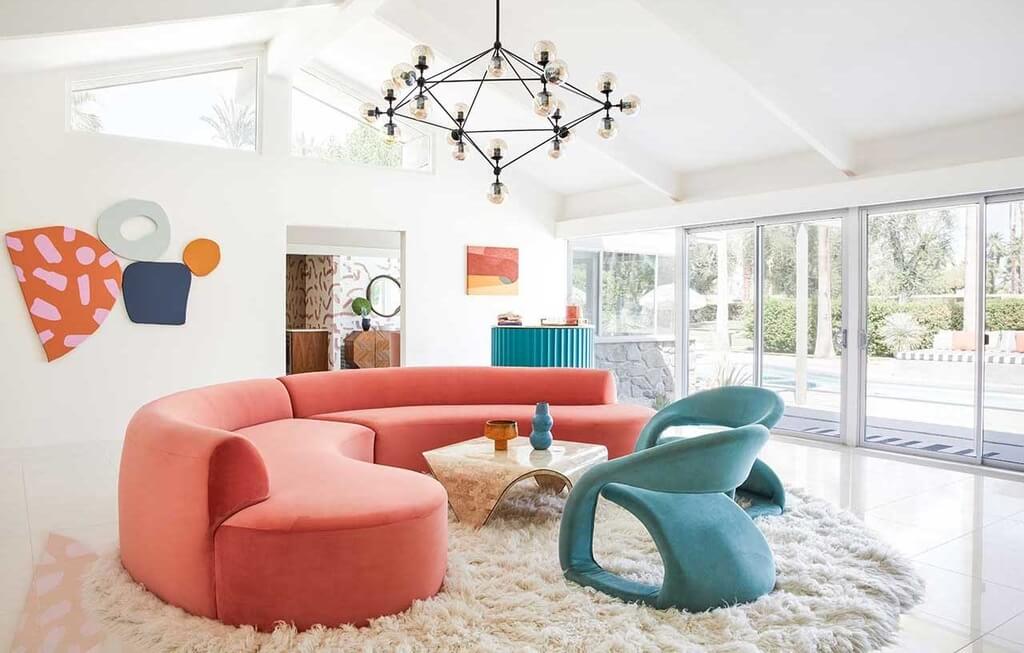 The Marrow Midcentury house is in Rancho Mirage, near Palm Springs in California. The original house was built in 1957 as part of Thunderbird North, a community of 10 homes designed by Donald Wexler alongside William Cody and Richard Harrison. Recently, the Los Angeles-based interior design firm Bells + Whistles revamped the residence with injections of vivid color, hypnotic pattern, and desert magic – creating the quintessential California getaway house.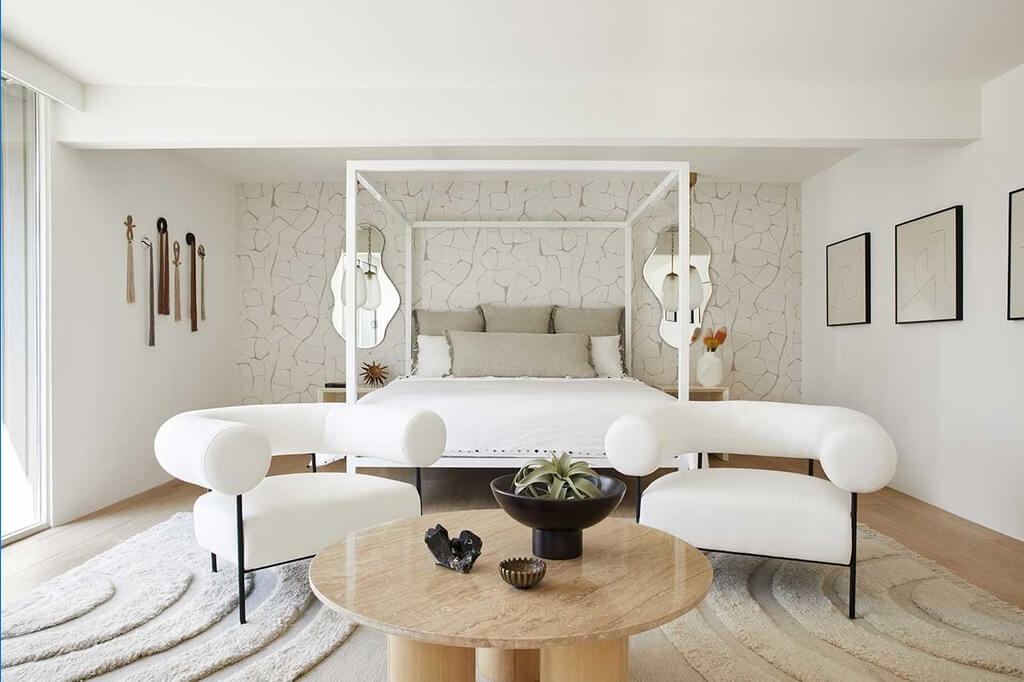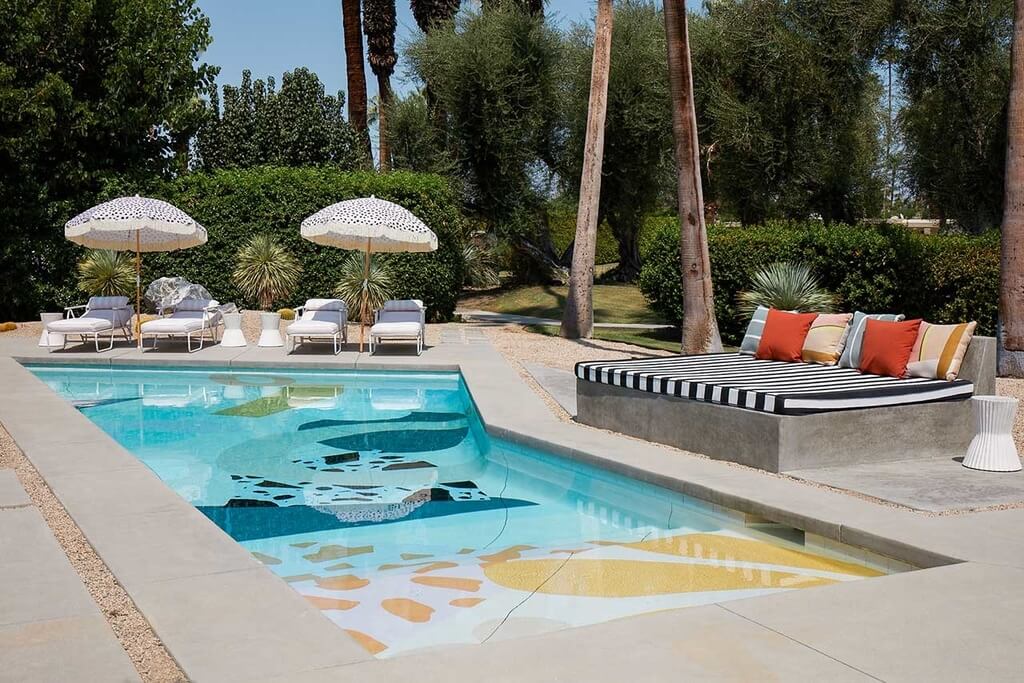 MEMPHIS MILANO, STUDIO PUNTOFILIPINO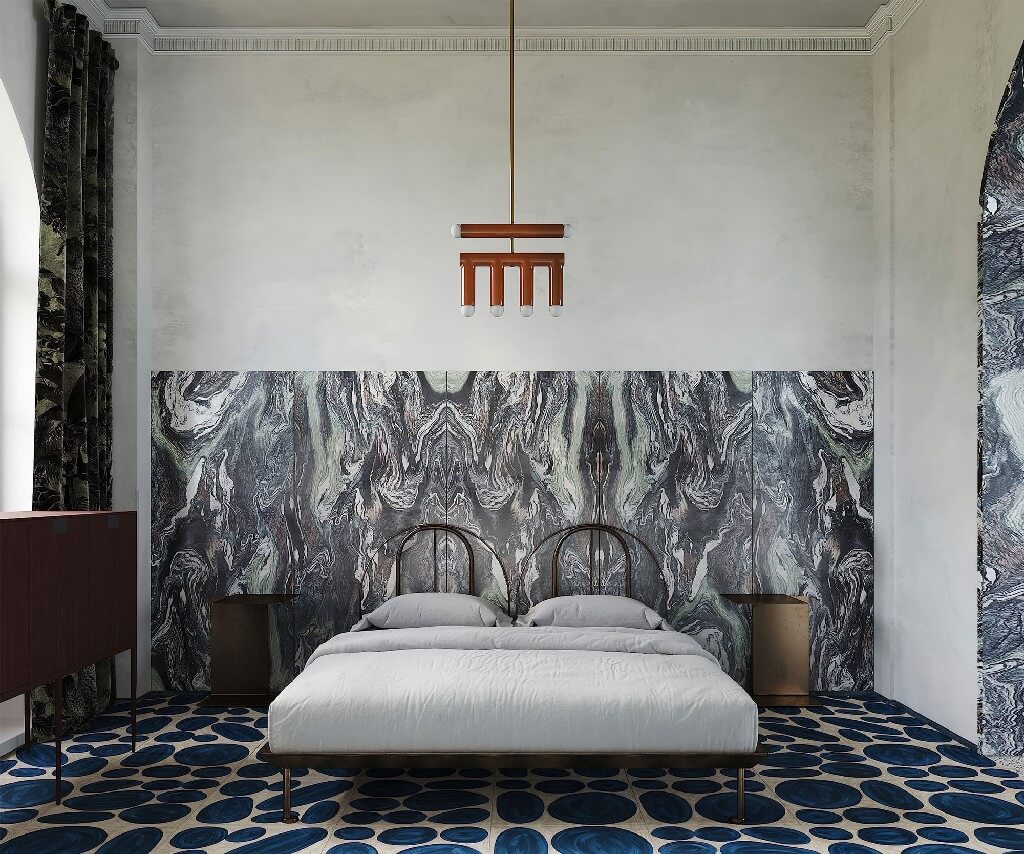 Aptly named Memphis Milano, the interior of the apartment designed by Studio Puntofilipino for a young family marries various period stylings with the Memphis Group's playful feelings. The original structure is conserved while classic motifs and materials are reinterpreted in a postmodern context. In order to bridge the contrasting aesthetics, the apartment in Milan holds an elegant austerity of mid-century modernism.