Ya Space!, the Memphis design museum of Memphis furniture is located in Hangzhou, China. Li Wenqiang of PIG DESIGN is the author of this project, which is home to authentic Memphis furniture.
The inspiration to Li Wenqiang is the design and architecture movement founded in Italy in the 80s. As result, Li Wenqiang reproduced a lot of Memphis movement aesthetics. Namely arcs, geometrical shapes and, vivid colors.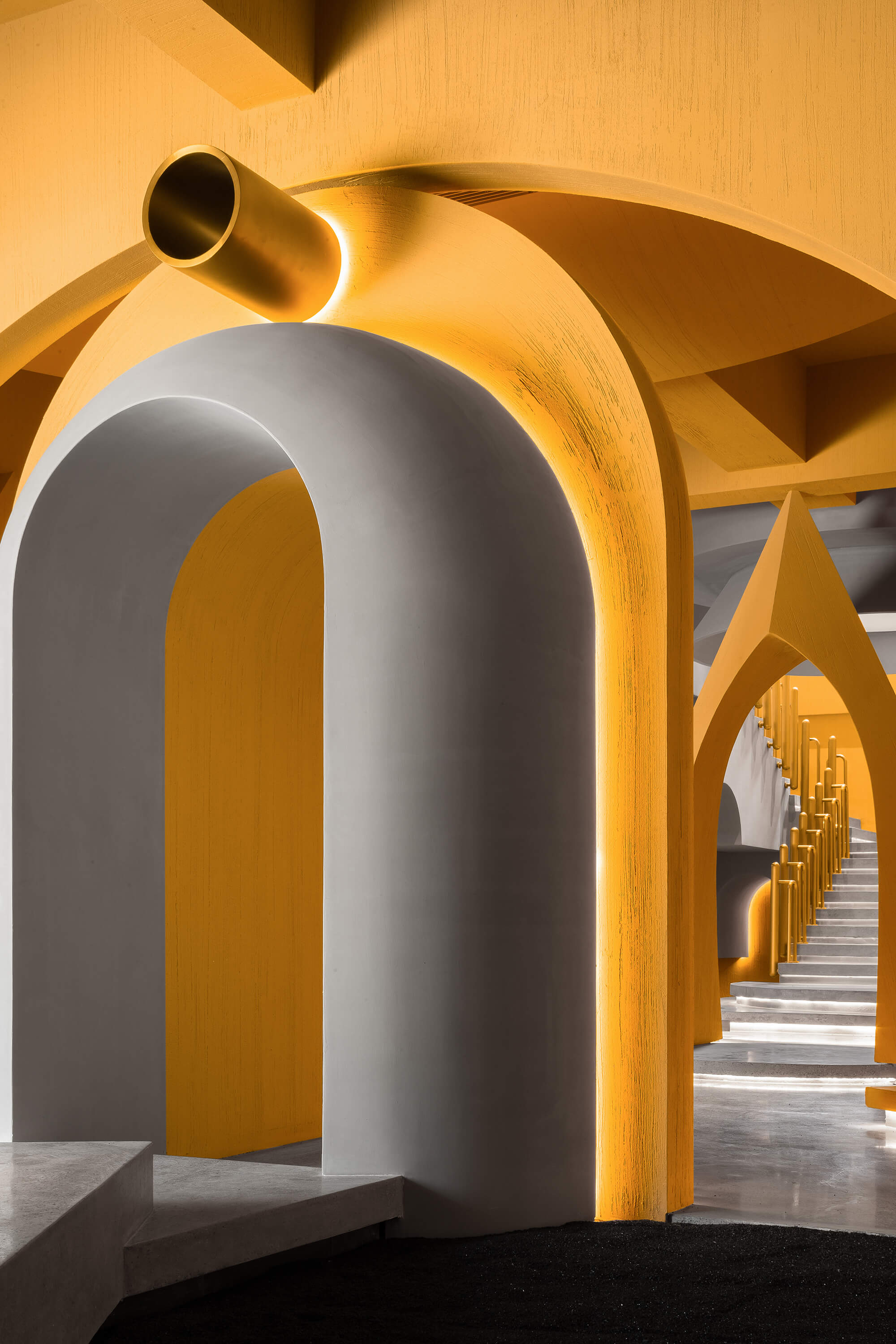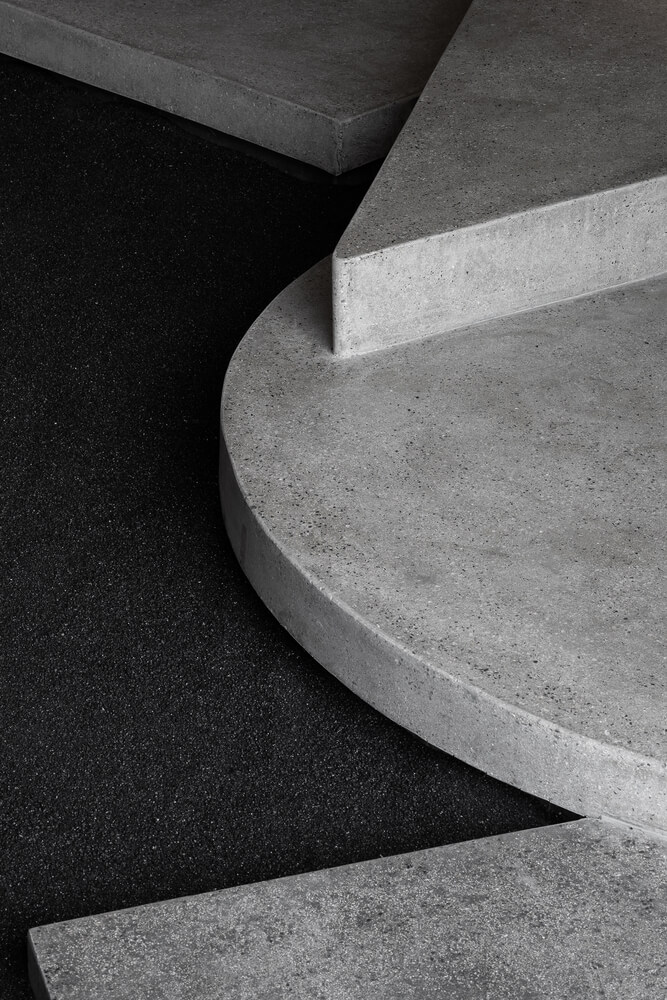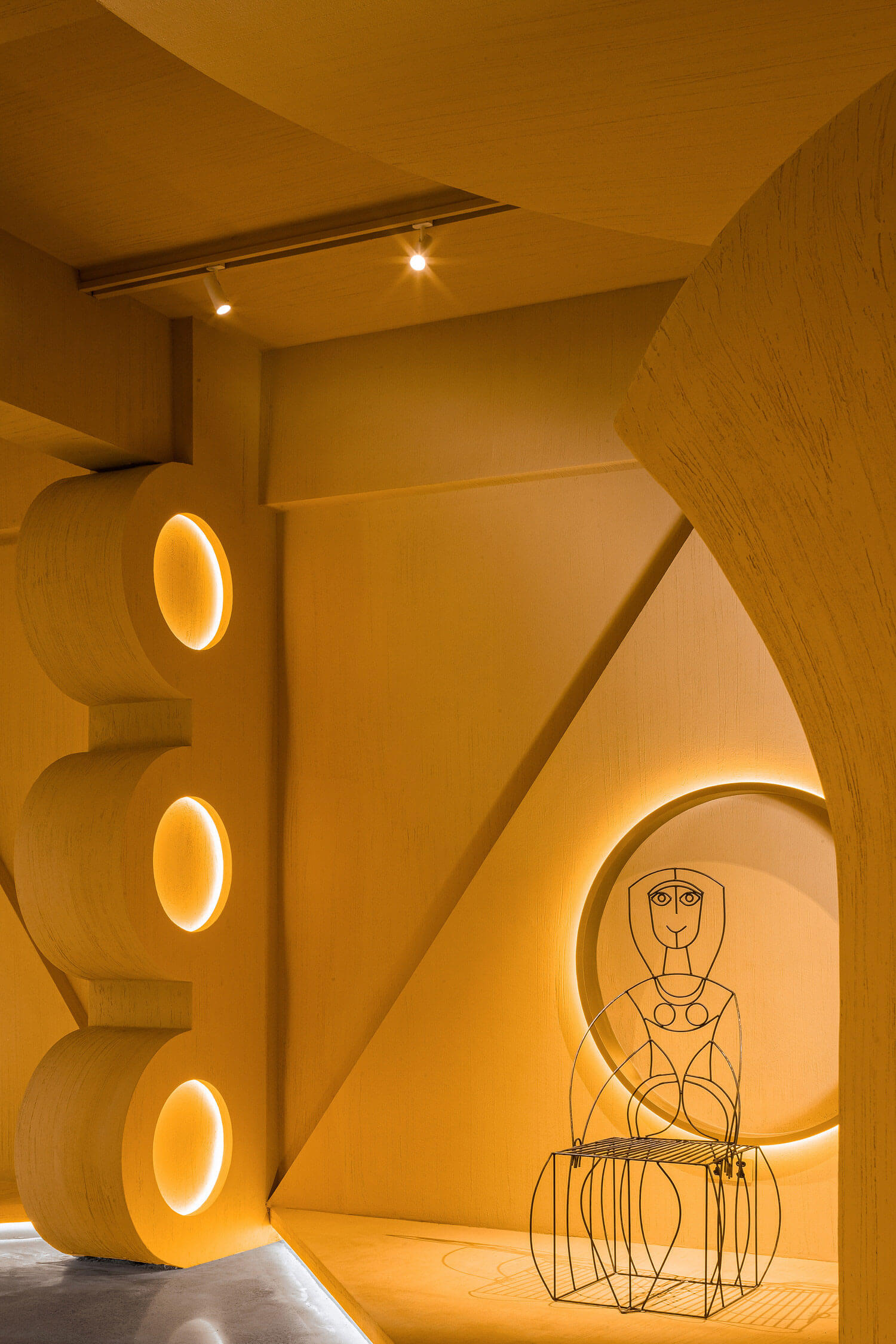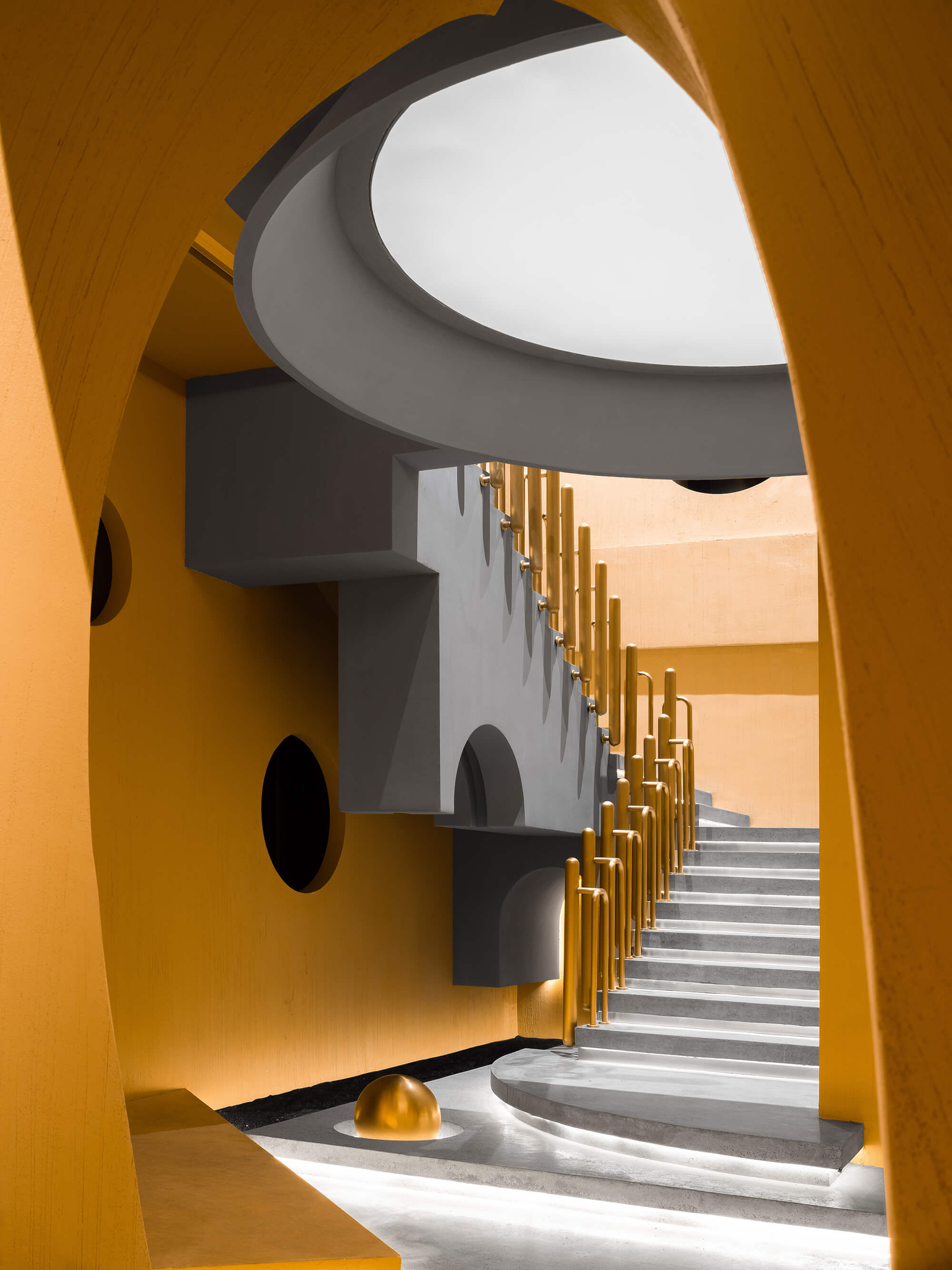 Using several geometrical elements, Li Wenqiang creates a playful space. Ya Space! is an interactive building based on the "view frame" concept. With so many forms, the space often changes according to visitors' point of view. In order to give a tridimensional sensation, the floor and the geometrical features have the same finish, like if those struxtures are emerging from the floor. To visitors, this is a sensory experience. In this space, people are abducted by the Memphis design style, while staring at Memphis furniture.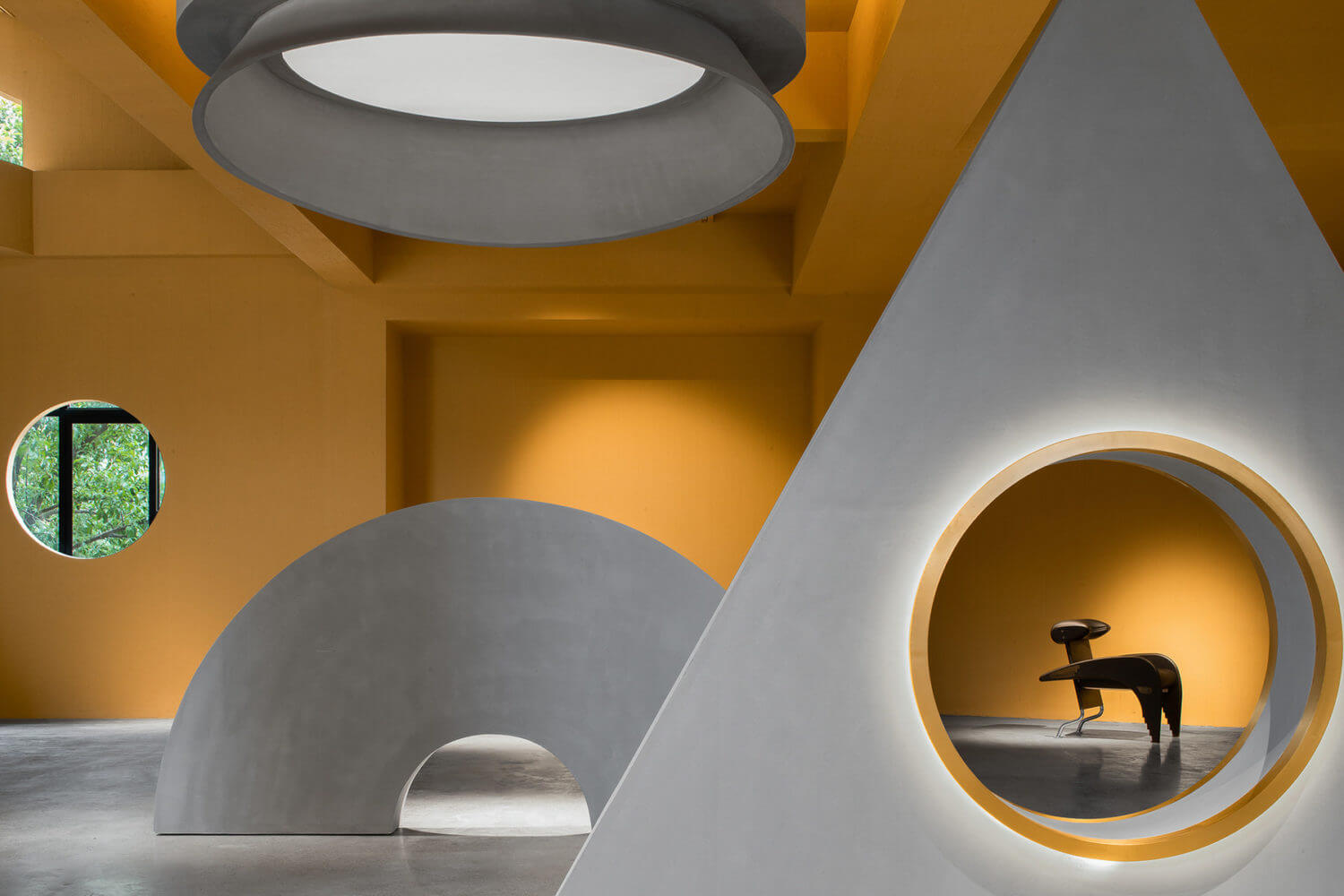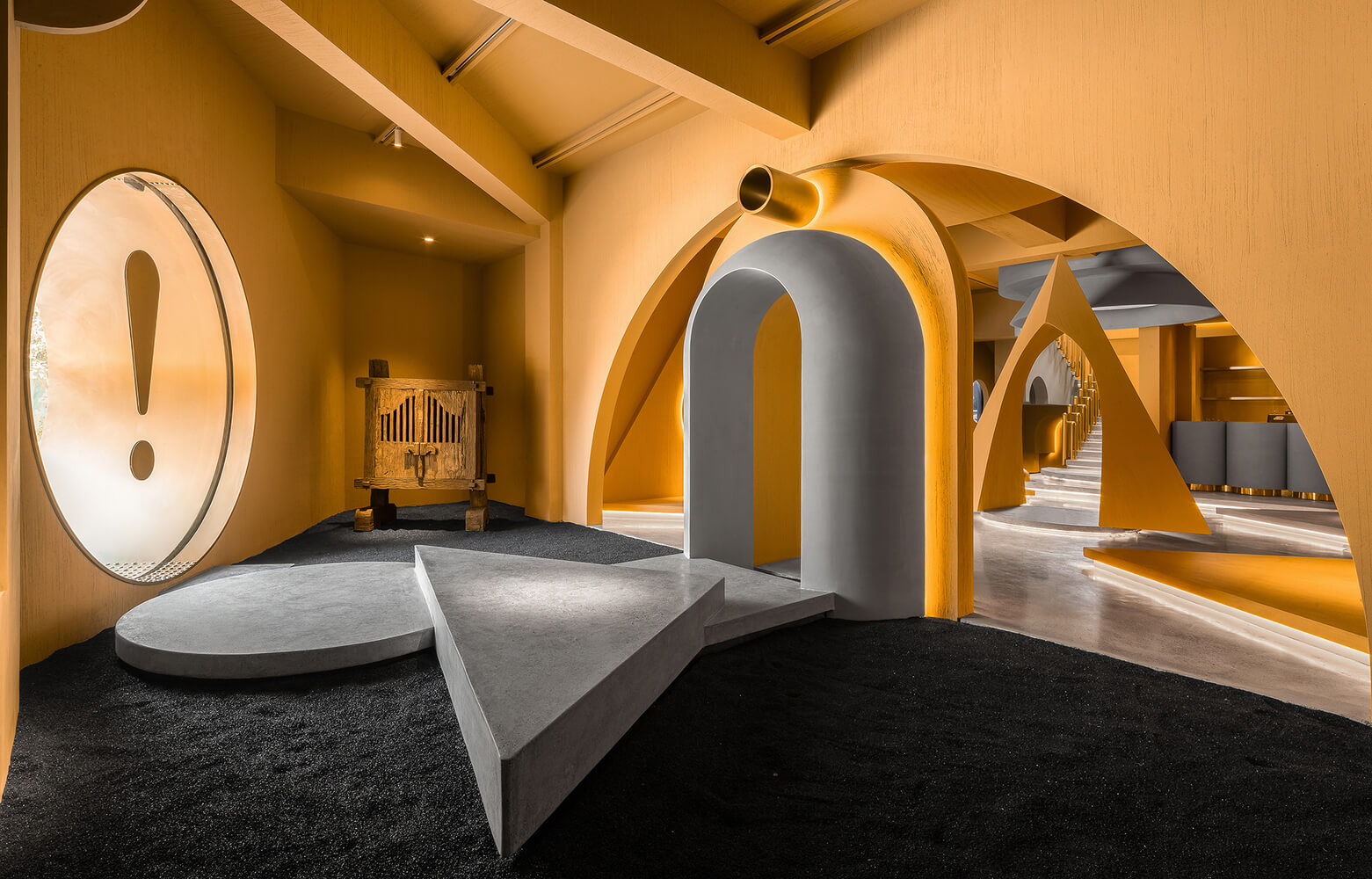 Nevertheless, Li Wenqiang wanted to reproduce a sustainable version of Memphis design style in this museum of Memphis furniture. He was very careful when choosing the materials. Not only for the inside but also for the outside of the building, which is made of stainless steel.

Again, the Memphis design shapes are strongly present. Moreover, the outside of the building has a futuristic appearance. Additionally, the entrance is highlighted by a large exclamation point. It is an invitation to visitors to explore the unknown interior world. In this manner, all the visual elements constitute an "index" of the peculiar and irregular space.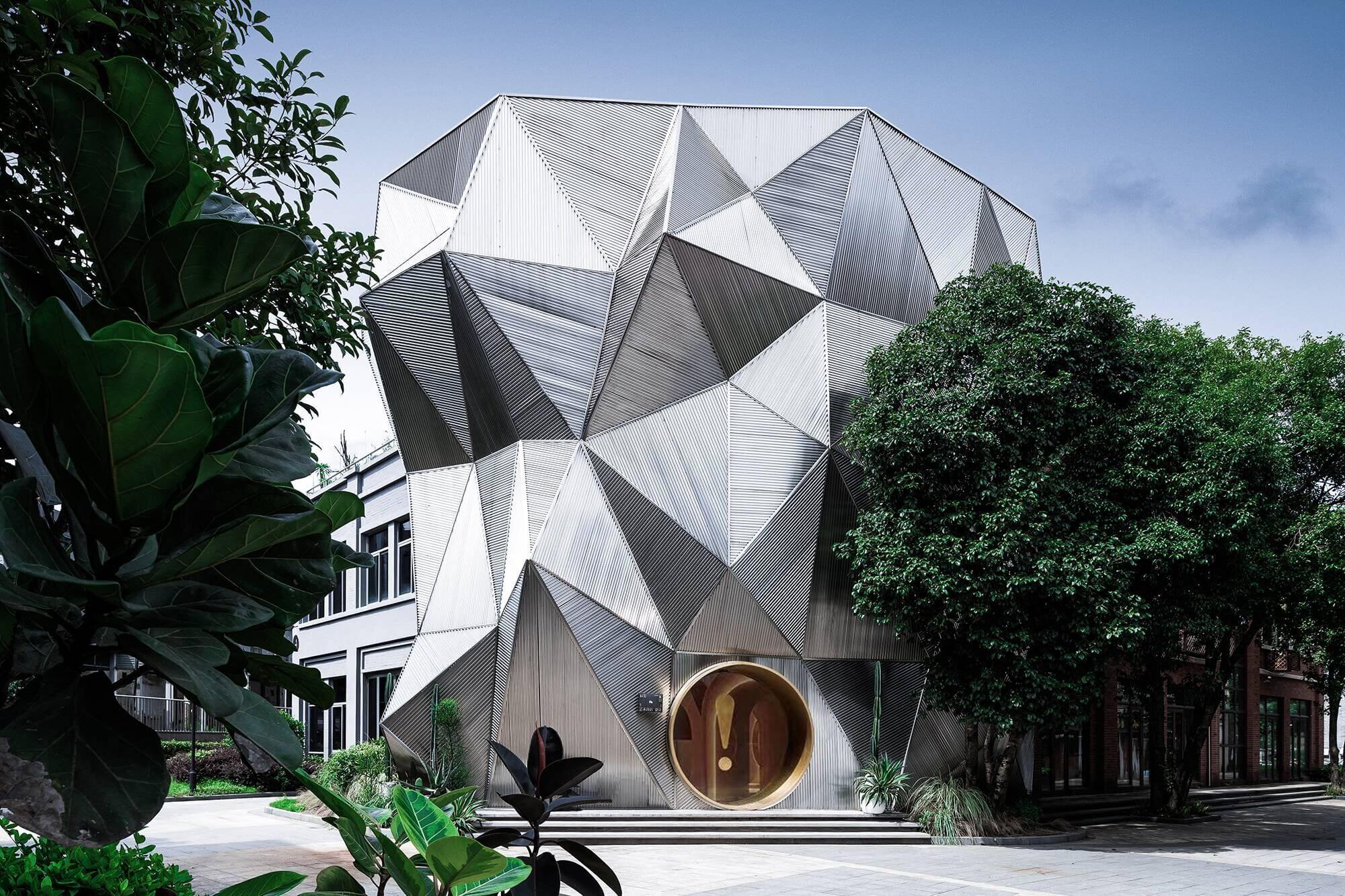 The outside of the building is the inception point. As soon as we stare at it, we are abducted into the Memphis design world.
If you are thirsty for more Memphis aesthetics, this is the perfect article for you to read.
Source: https://www.yellowtrace.com.au/li-wenqiang-ya-space-hangzhou-art-design-museum-memphis-homage/