"It's a modern palazzo" says Robert A.M. Stern, one of the top American architects, and he's not talking about those new, shiny skyscrapers popping up in The Big Apple like mushrooms after the rain. Stern is describing The Belnord, a 1908 one of Manhattan's last iconic, full-block residential buildings and his latest project. Let's take a look at this beauty!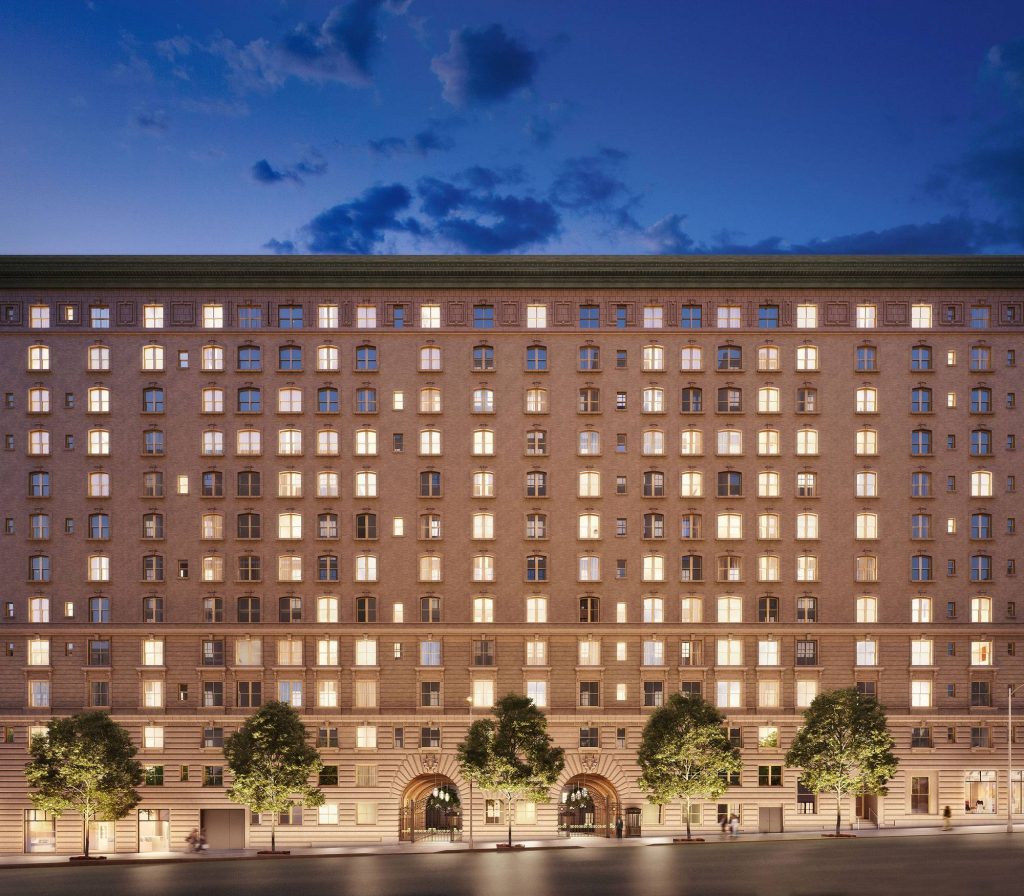 The Belnord is a landmark of old New York, where style and splendor were important and classic brick buildings aroused admiration and respect. "It belongs to this special sequence of New York buildings. Courtyard apartments, grand palazzi, which began with the Dakota in 1880, designed by Henry Hardenbergh" – says the architect.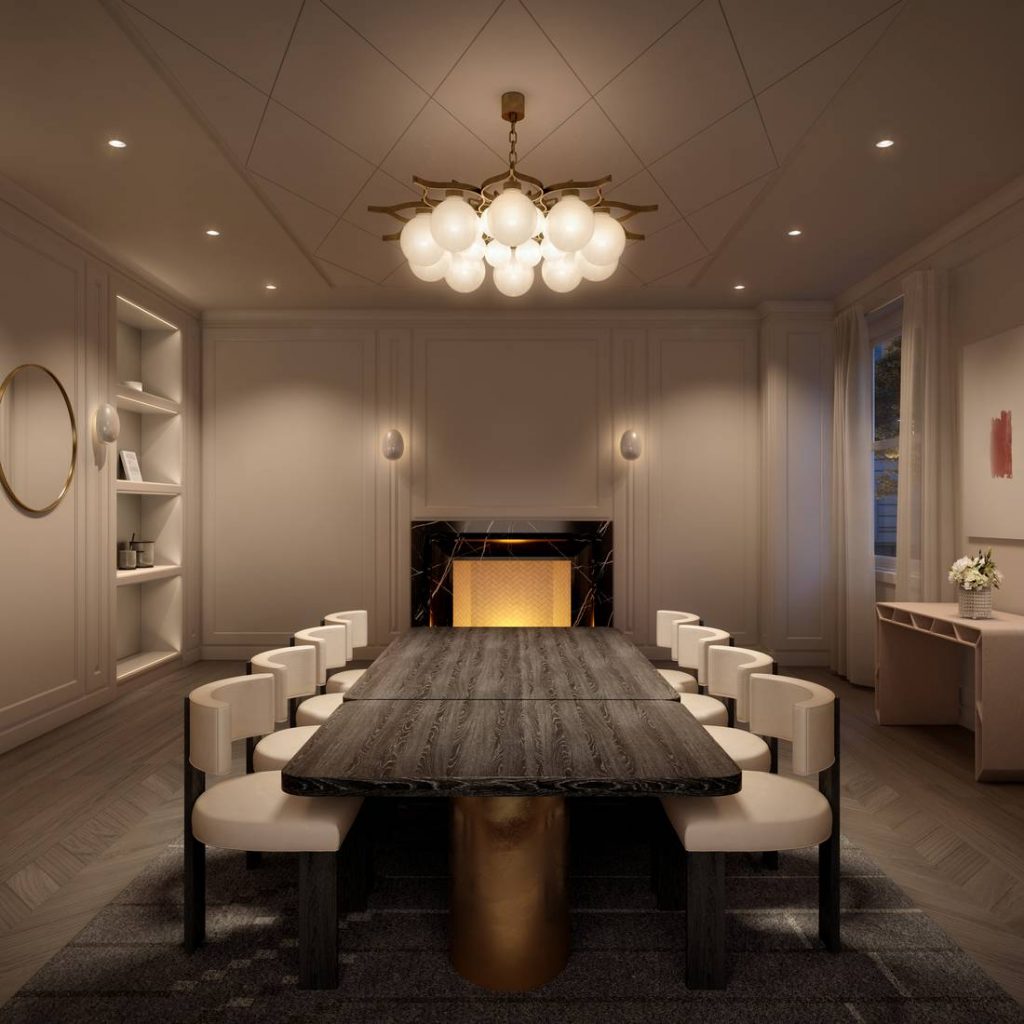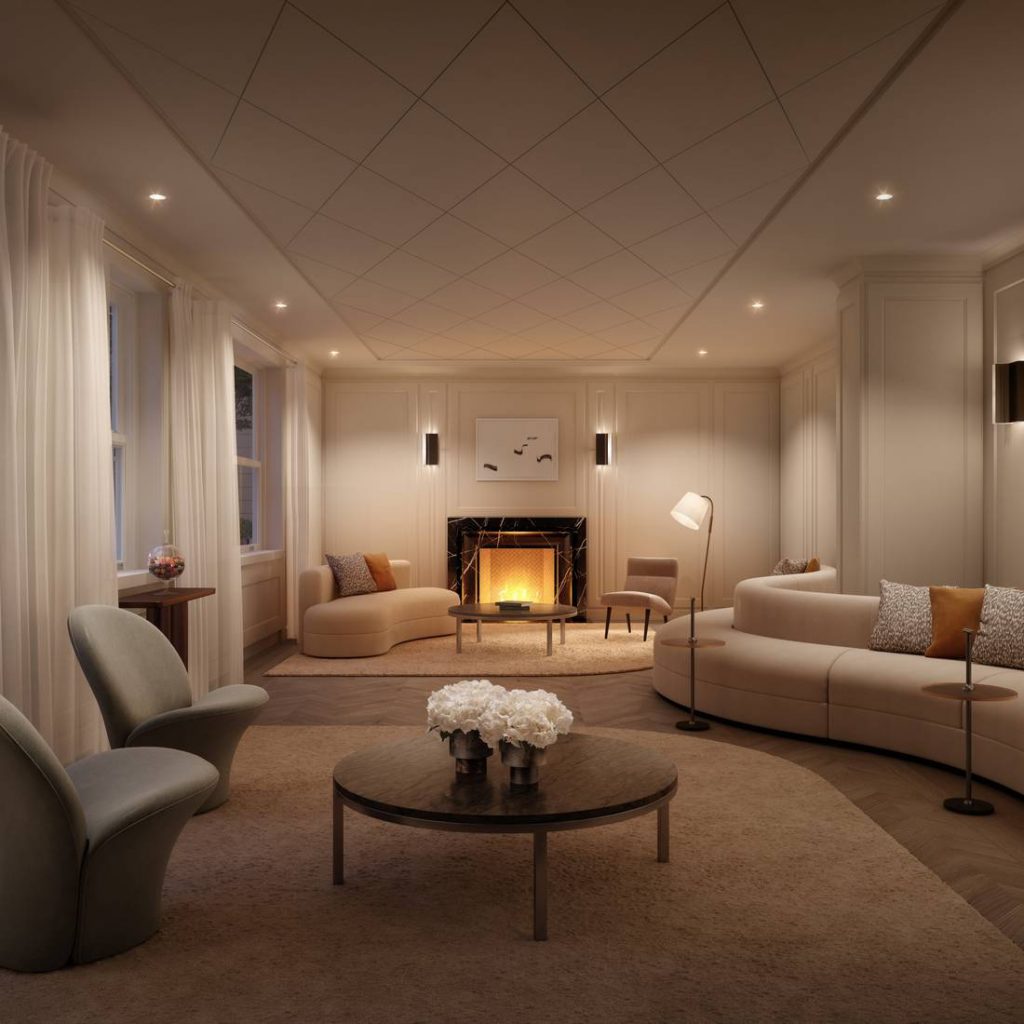 Located between Central Park and Riverside Park, the Belnord was a witness of Manhattans' growth. The building was one of the first in the Broadway neighborhood. Due to loads of makeovers, the Belnord and its dazzling residences "have been renovated and opened up in different ways, often quite clumsily done". Stern's goal was to restore dignity to the plans and create a functional and harmonious space that would also respect its heritage.
The owners of this remarkable landmark decided to hire the group of one of the top interior designers and architects in the world, including Rafael de Cardenas, Anna Karlin, both responsible for model dazzling residences and common spaces, as well as Ed Hollander, who landscaped the courtyard.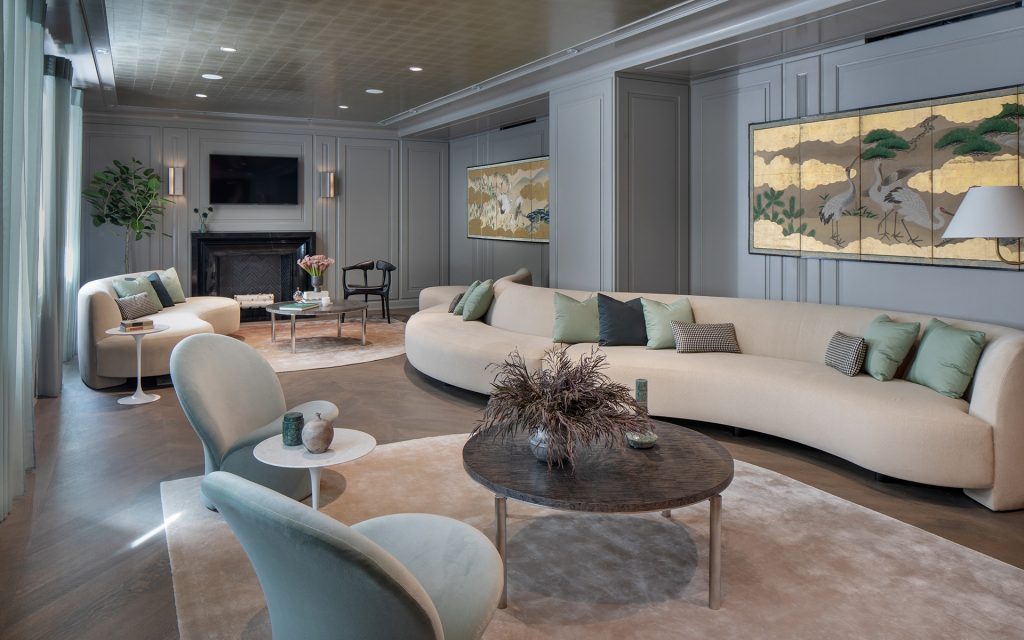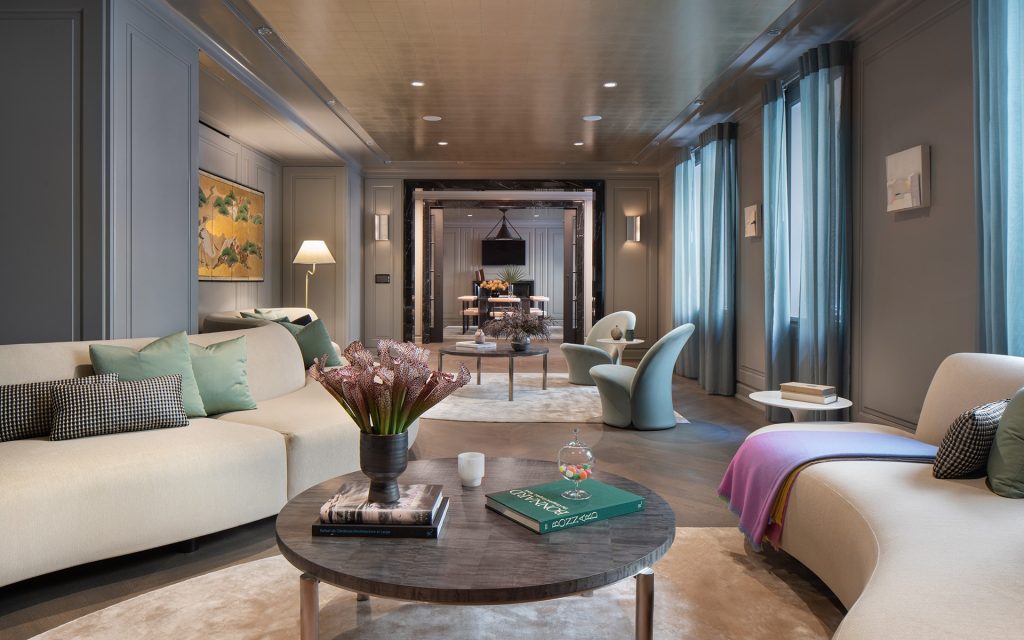 Rafael de Cardenas decided to go with a neutral palette for the lounge and private dining room area. "The material and color palette is on the cool side, which gives the spaces a smarter and crisper vibe. The silvery greens and grays are simply elegant" – states the designer.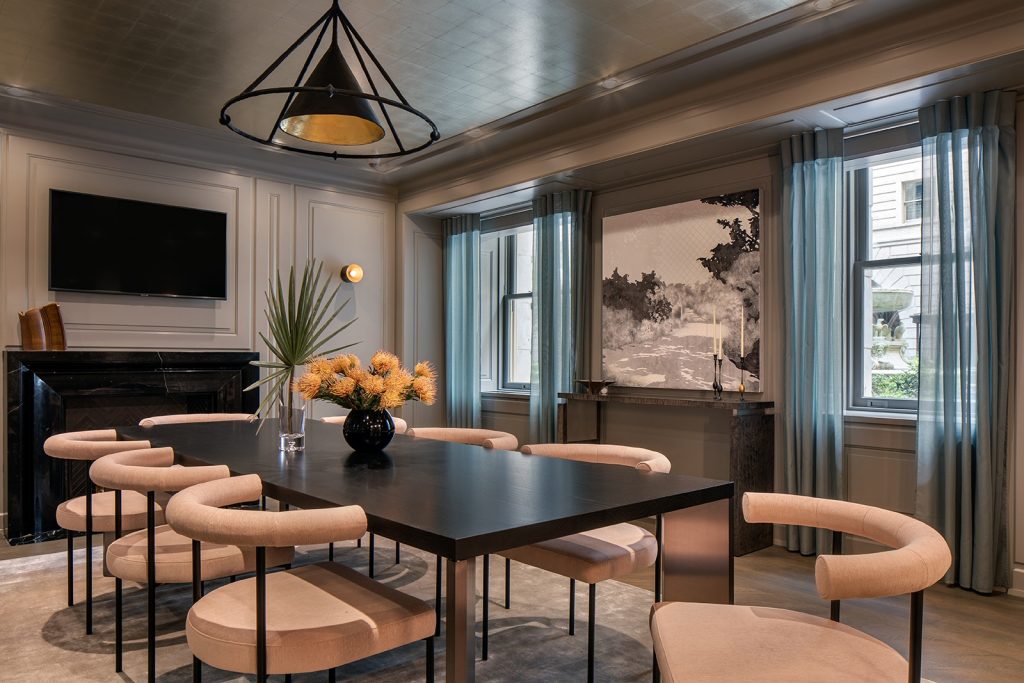 The custom-made undulating sofa connects both ends of the space, creating a flow between the common areas. Although it's not a private living room, this interior brings a warm and inviting atmosphere. A pair of luminous 19th-century Japanese screens create somewhat of an abstract feeling while not overwhelming the space.
A neutral palette is also visible in Cardenas model dining room adorned with another of Asian artists' works. Dim lights, peachy dining chairs and beige walls, alongside an abstract work by Hon Eui Chen create a feeling of a perfectly secluded hidden area.
The model unit designed by Anna Karlin – a New York well-known designer, features a rather bright and lively atmosphere. Her idea was to create a signature mix of custom, modern and vintage pieces. As she was designing a model unit, it also needed to be somewhat universal. "I wanted to bring the lived-in feel to what is essentially a fictional space – if we can make it warm and lovely, then we've done a good job" – says Karlin.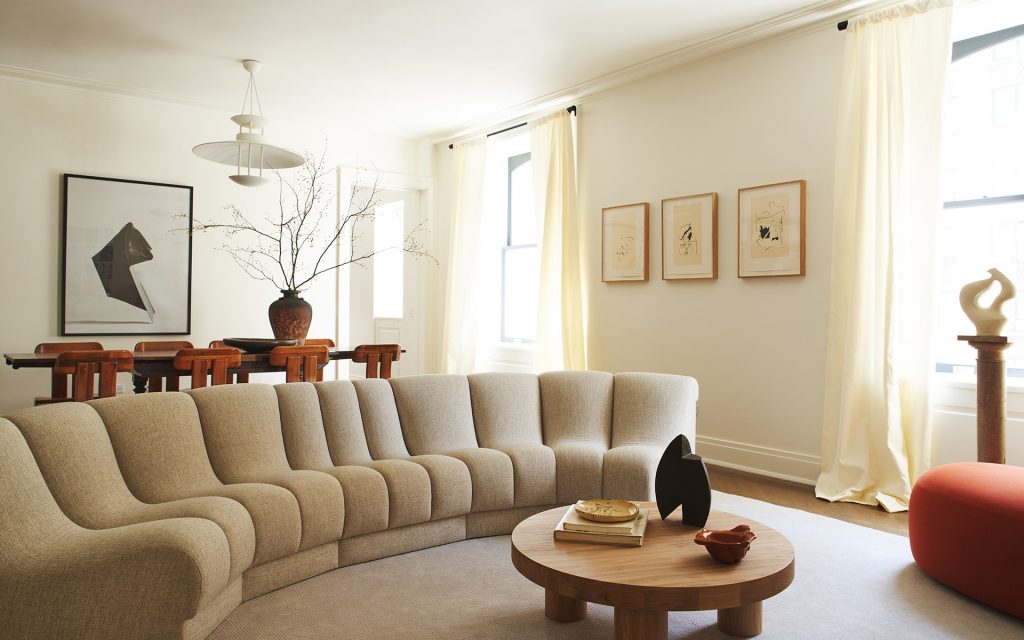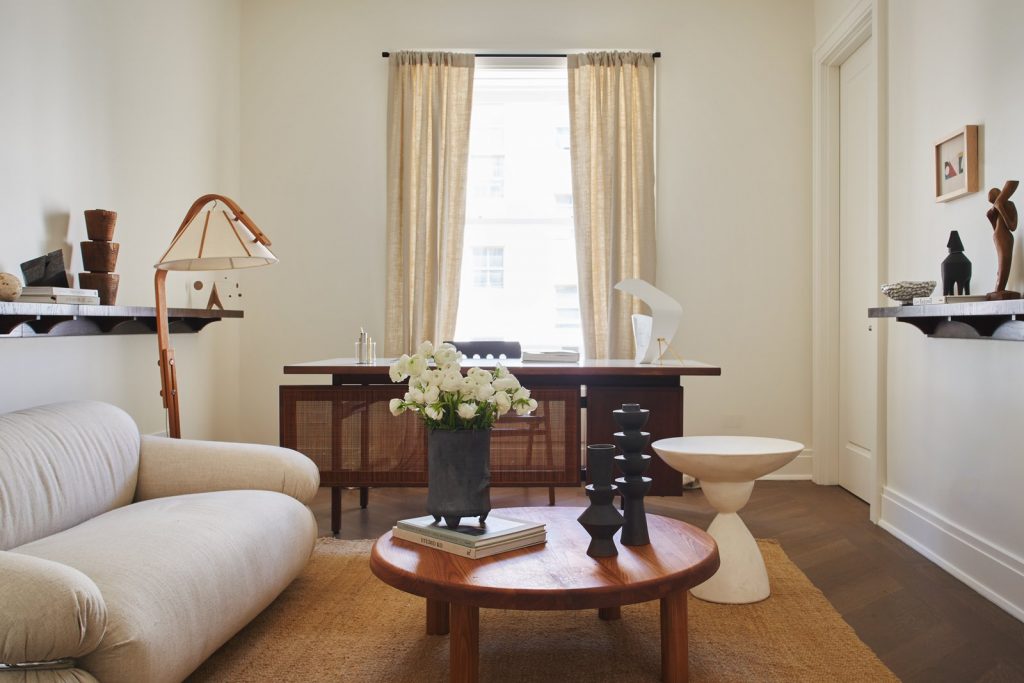 One of the dazzling residences at the Belnord features a warm white-brown palette, with a mix of antique pieces and modern sculptures. The living room is a mix of simple shapes and textures with modern art pieces, with designers' favorite, bent-steel floor lamp, sculpted in the contours of a face, with a glass bulb for the eye. "I'm obsessed with that piece, and it was so fun to put it in here".
This model dazzling residences were created in a simple, yet sophisticated and unique manner, so they would meet the needs of different types of future residents. "Everyone wants to do their best creativity, and I know that client needs to be neutral and not too hard in one direction. Together we danced that line" – says Anna.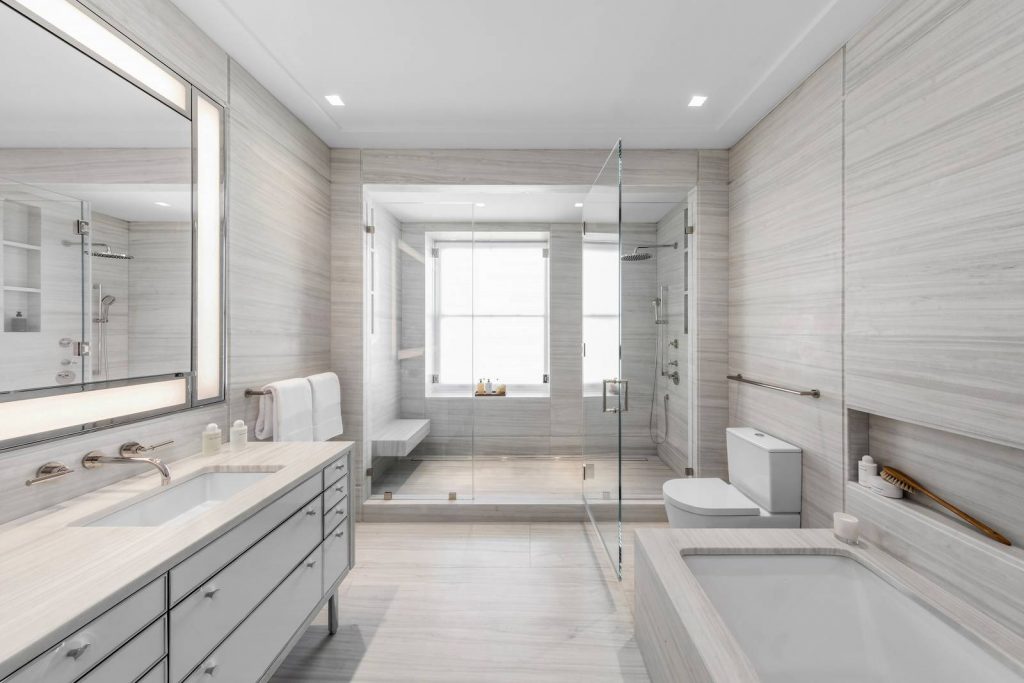 The buildings' plan was slightly renovated, so it would meet the needs of modern interior design. "The original apartments were interestingly laid out from a geometric point of view. They were rather small by modern standards. For example, what they labeled on the original plans as a parlor and we would call a living room, were in some cases smaller than the bedrooms" – comments Stern. The architect decided to expand the common areas so that the living room, kitchen and dining room would create a whole, bearing in mind the modern standards.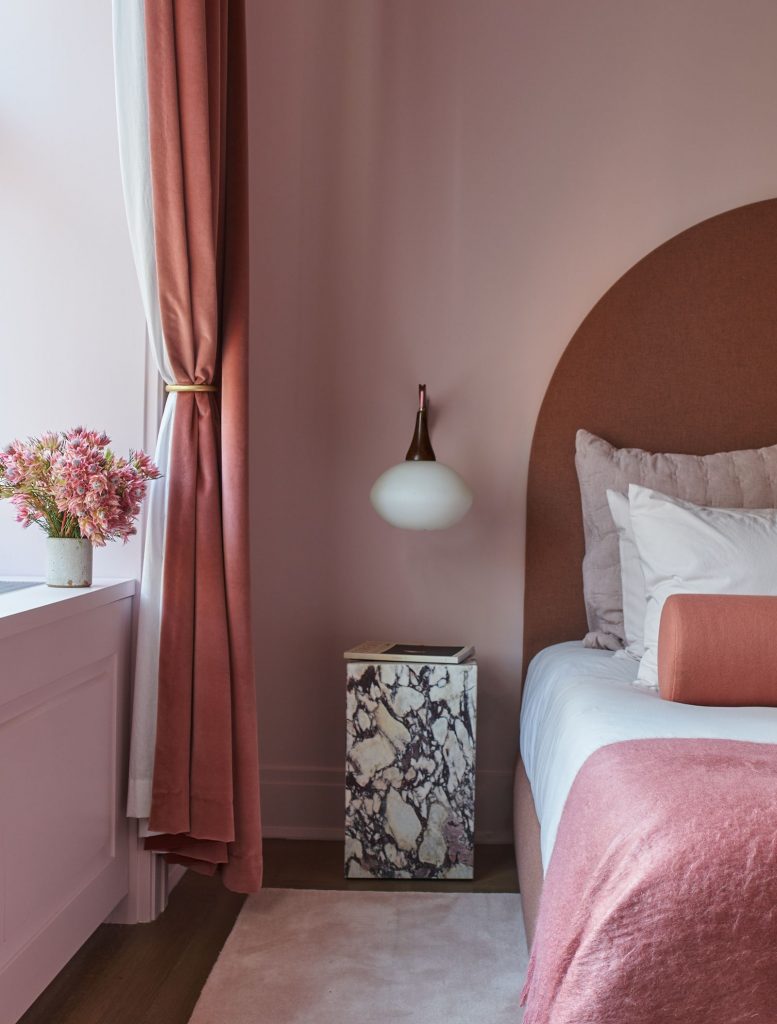 Apart from dazzling residences, the building features an amazing 22,000 feet courtyard. "It not only provides a private oasis for the residents but also made it possible to lay out apartments that are either corner apartments or floor-through apartments". The architect decided to redesign the plan so that bedrooms would be on the courtyard side, which is more quiet and pleasant, while the living rooms and kitchens are on the street side.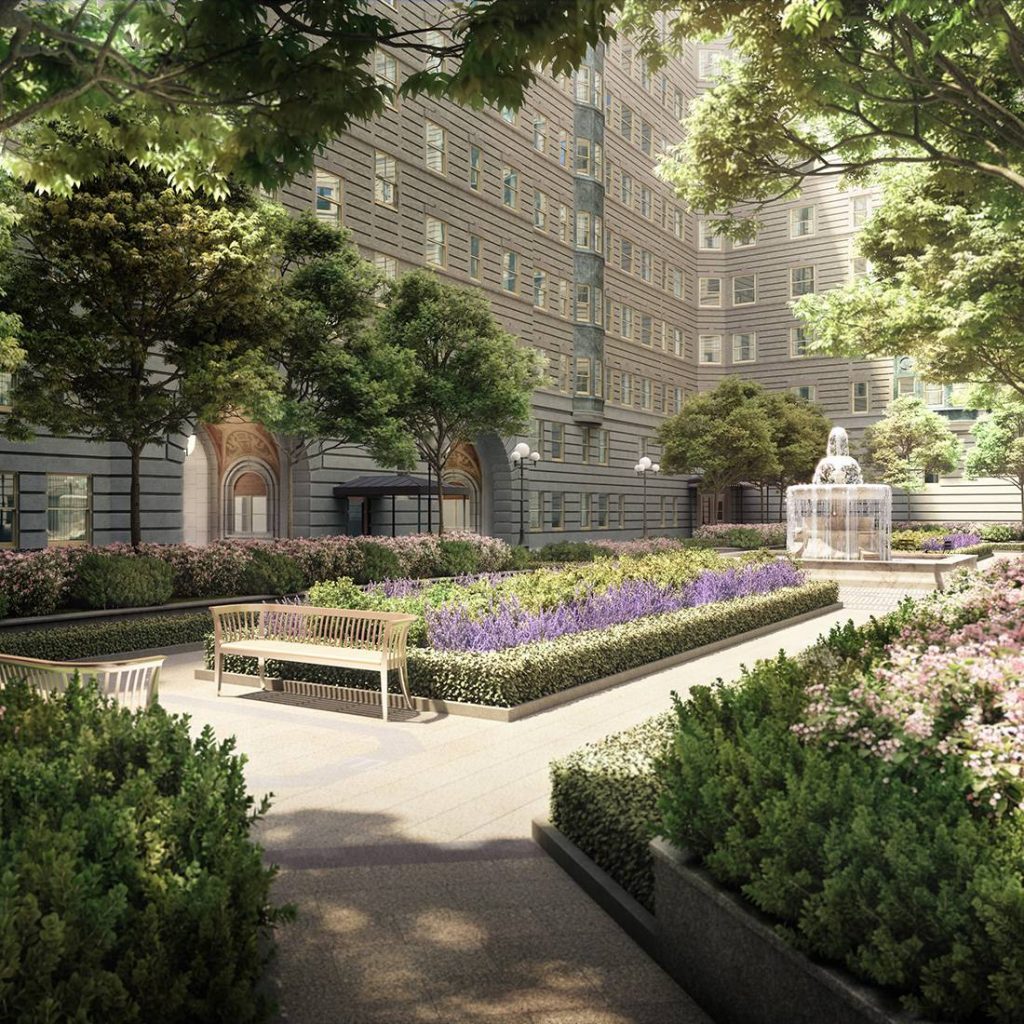 The building also features a double-height sports court, teen lounge, children's room, fitness center, Pilates rooms and all the other luxury amenities, which are beautifully packed inside those XX-century brick walls. Who wouldn't like to live there?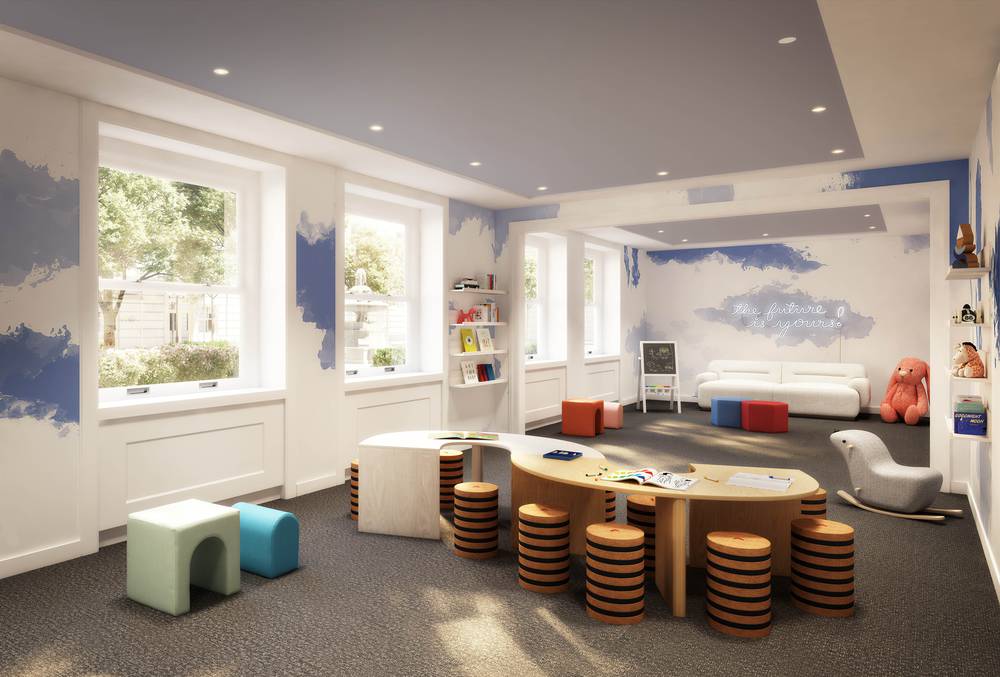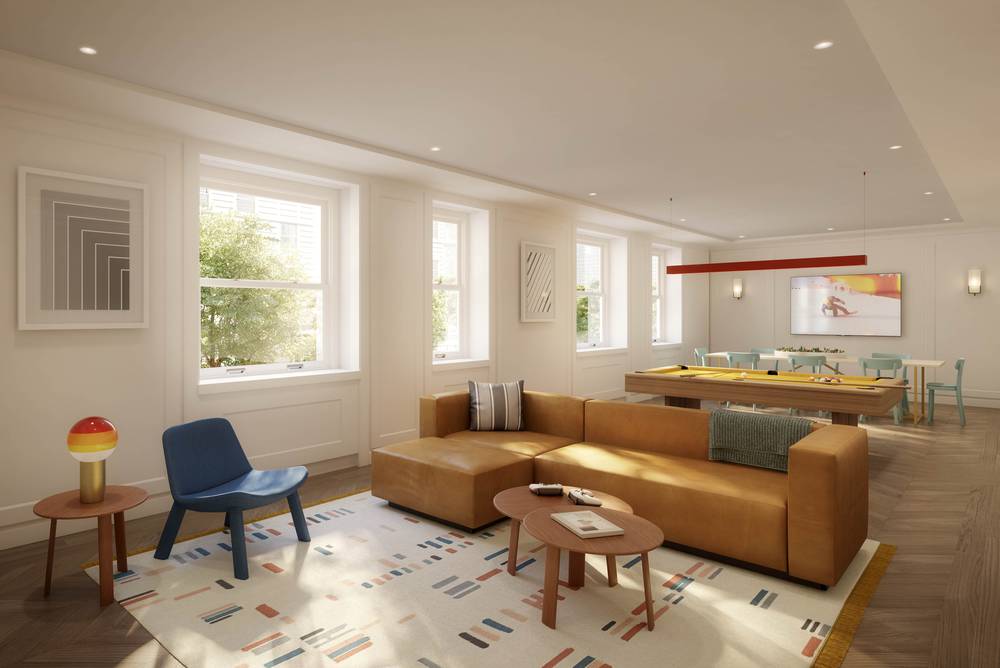 We hope you liked our article. Feel free to pin all the images to your favorite Pinterest board. Meanwhile, you can also visit our Pinterest boards to get more inspiration. Also, get more ideas for your projects and find functional, stylish, and sizable lighting and furniture choices.