Luxury Interior Design in Moscow to start the day the best way. Moscow is the capital of interior design, that is why we want to present you with this outstanding project.
Moscow Luxury Interior Design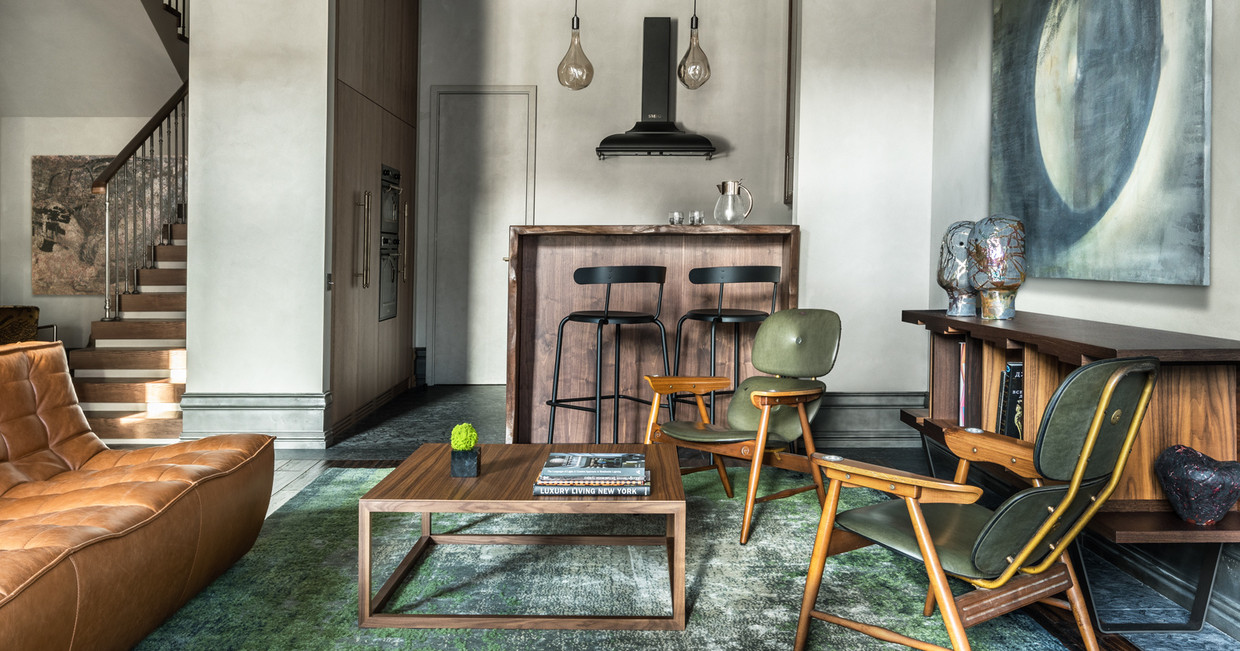 The brains of this project were two talented women, Tina Gurevich, and Ekaterina Popova. When they began to design this home in the center of Moscow, they wanted to maintain the characteristics of a loft. Both interior designers have chosen the style of this home in an urban fusion.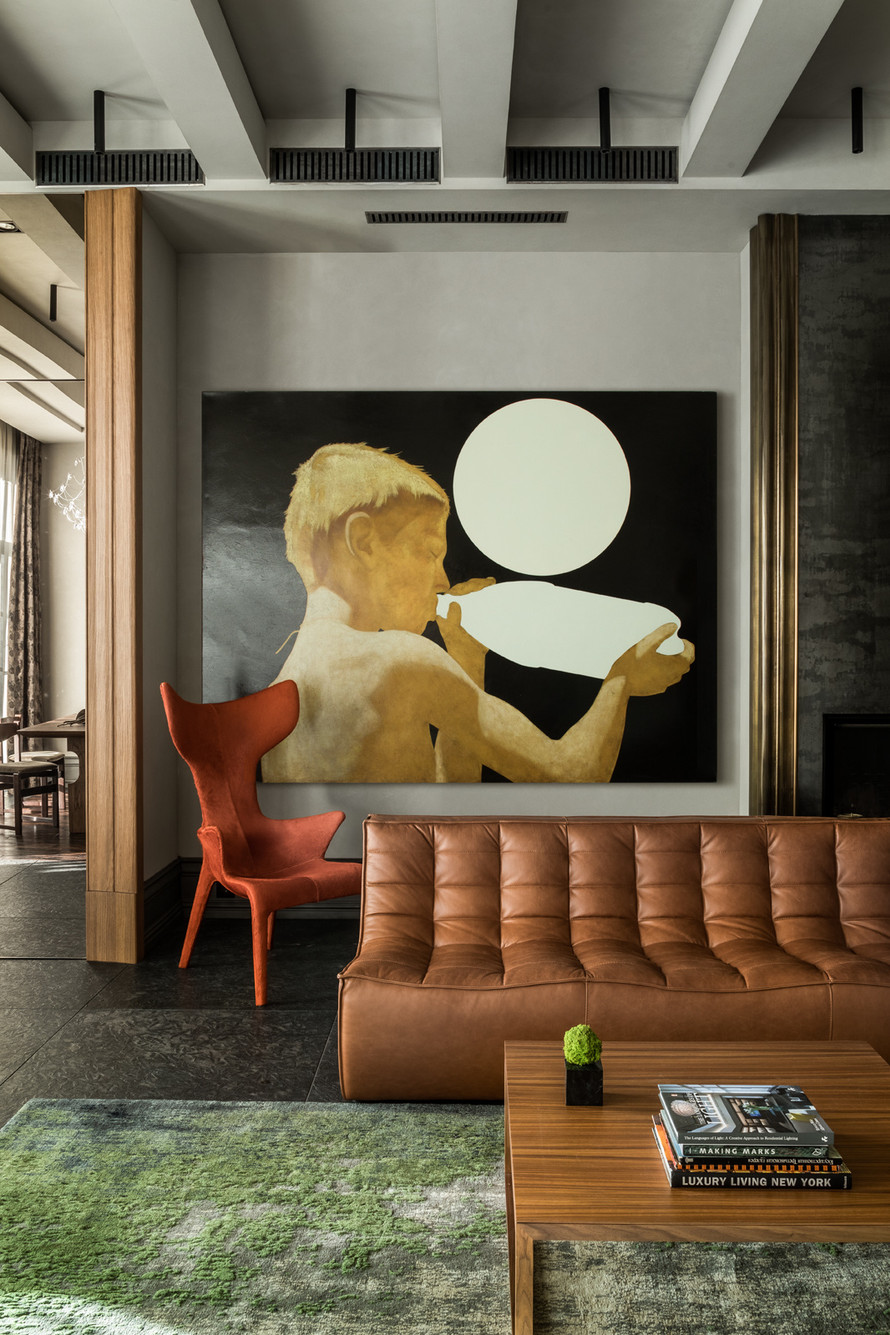 According to Tina and Ekaterina, the owners of the house are a lovely couple that appreciates natural materials and simple decoration.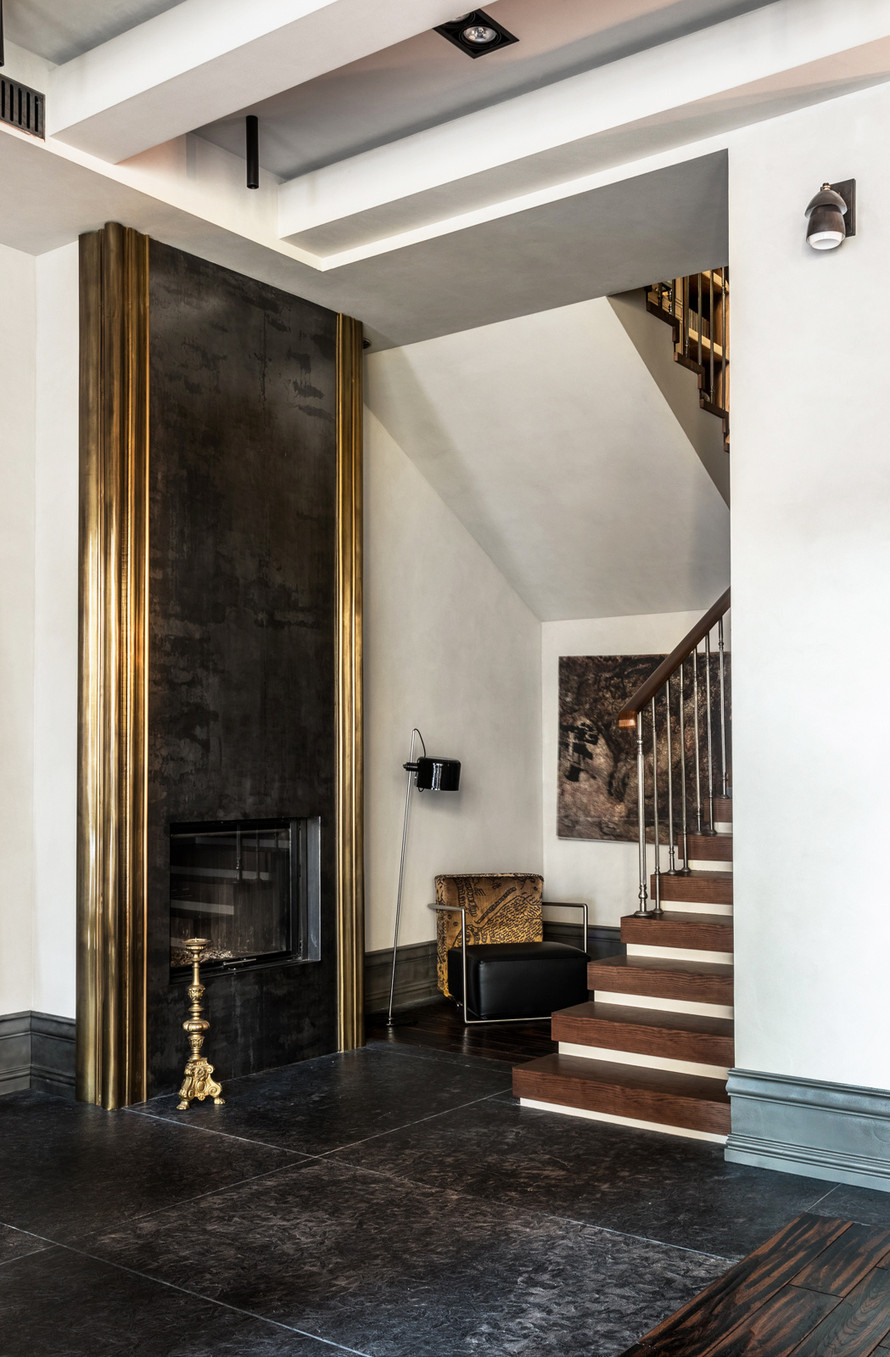 The luxury interior design of this home is an elegant trip to the heart of Moscow. The ground floor is an open space where the living room, the kitchen, and the dining room have a place.
On the first and second floor is where we'll find the bedrooms, including for the children and the studio. According to the interior design, it was possible to have a bathroom on each floor.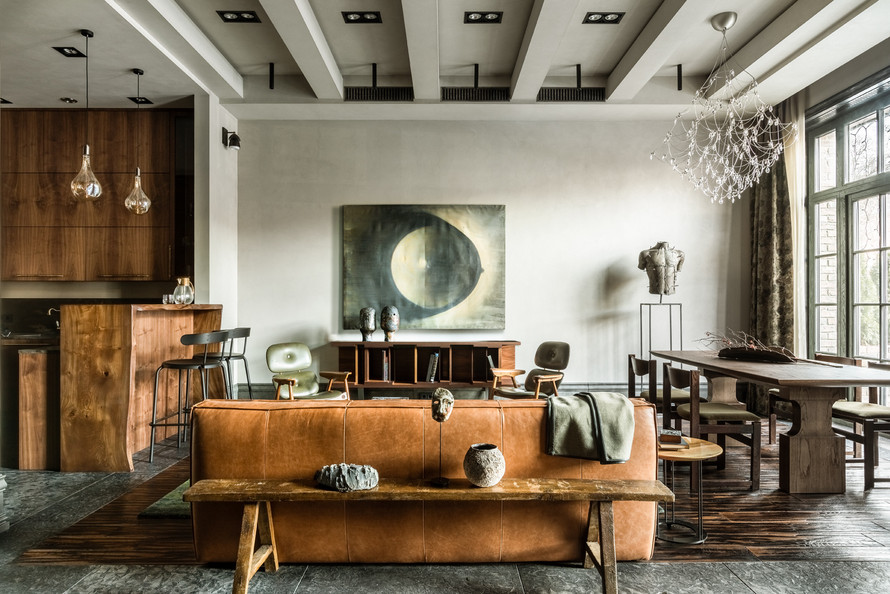 The owners of the house, lovers of the natural wanted a floral theme. They wanted a color palette with inspiring nature tones, such as green, brown, and even grey. All over we can also see art, from Cassina, Ikea, Savor Design, Flexform, or even Castelli.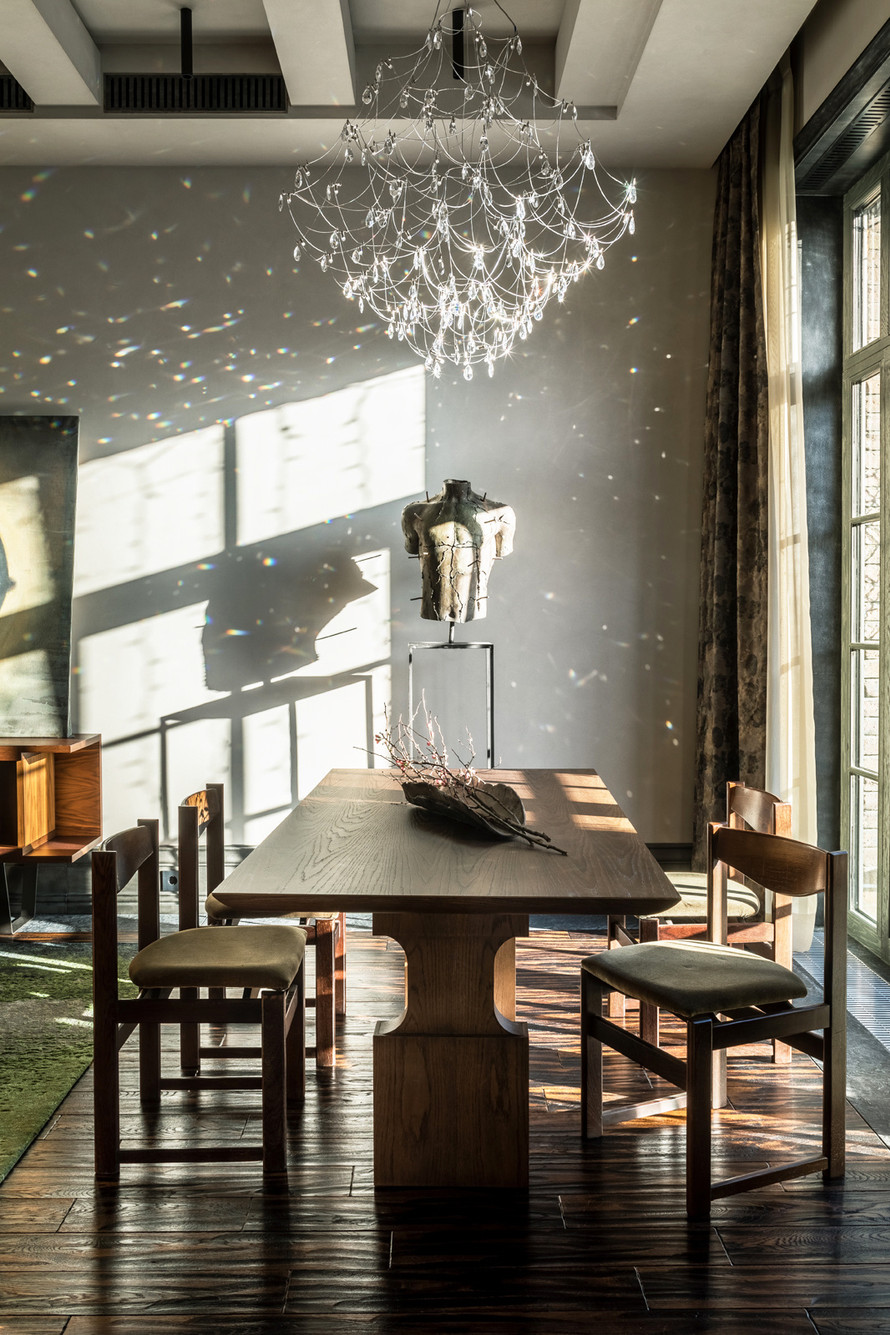 First, we have here we can the dining room, which is side by side with the living room and the kitchen. 3 spaces in 1.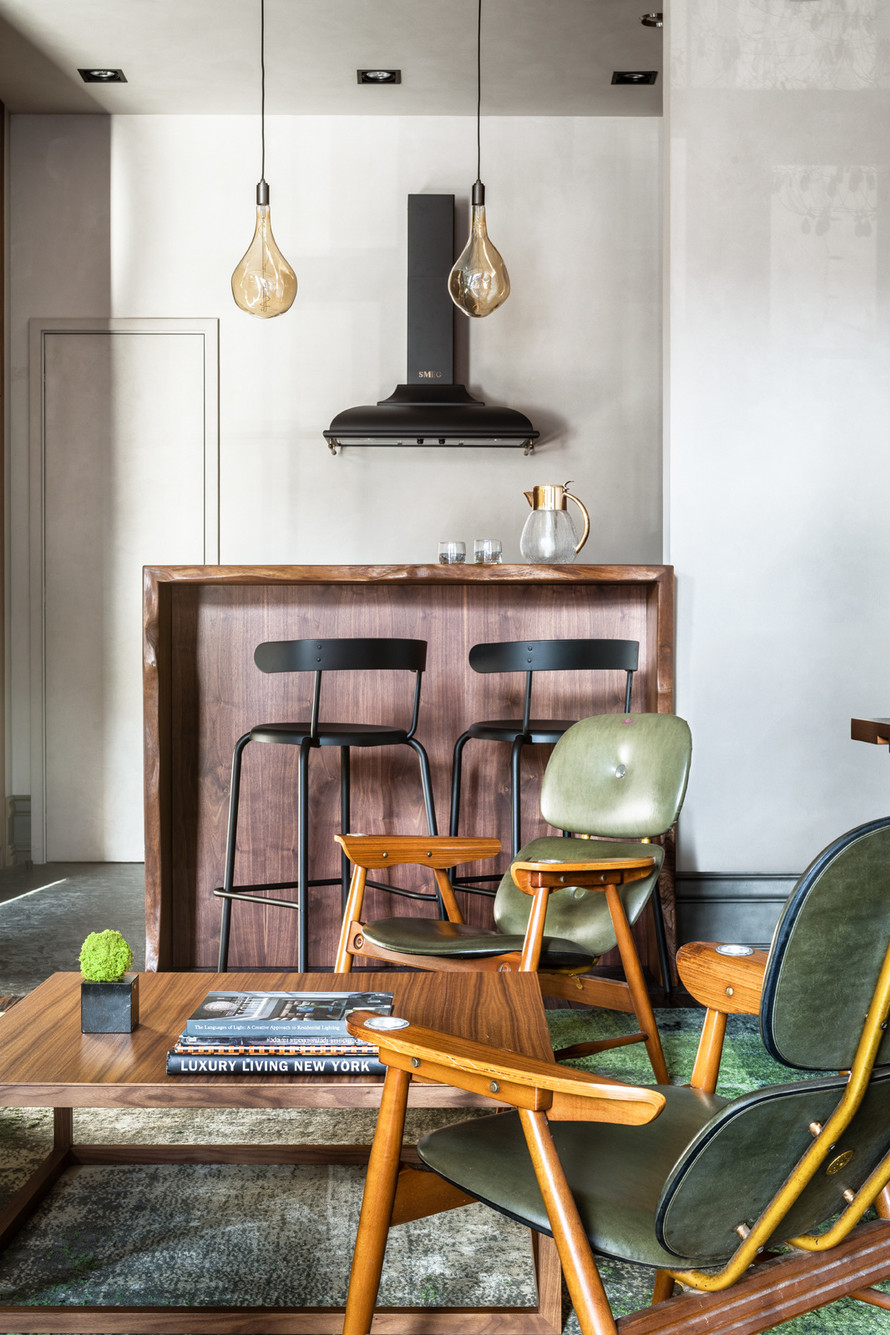 It is possible to see how the color tones that were chosen combine perfectly together. They create a soft and calm environment to this place and we can actually feel we're connected with nature.
Tina Gurevich & Ekaterina Popova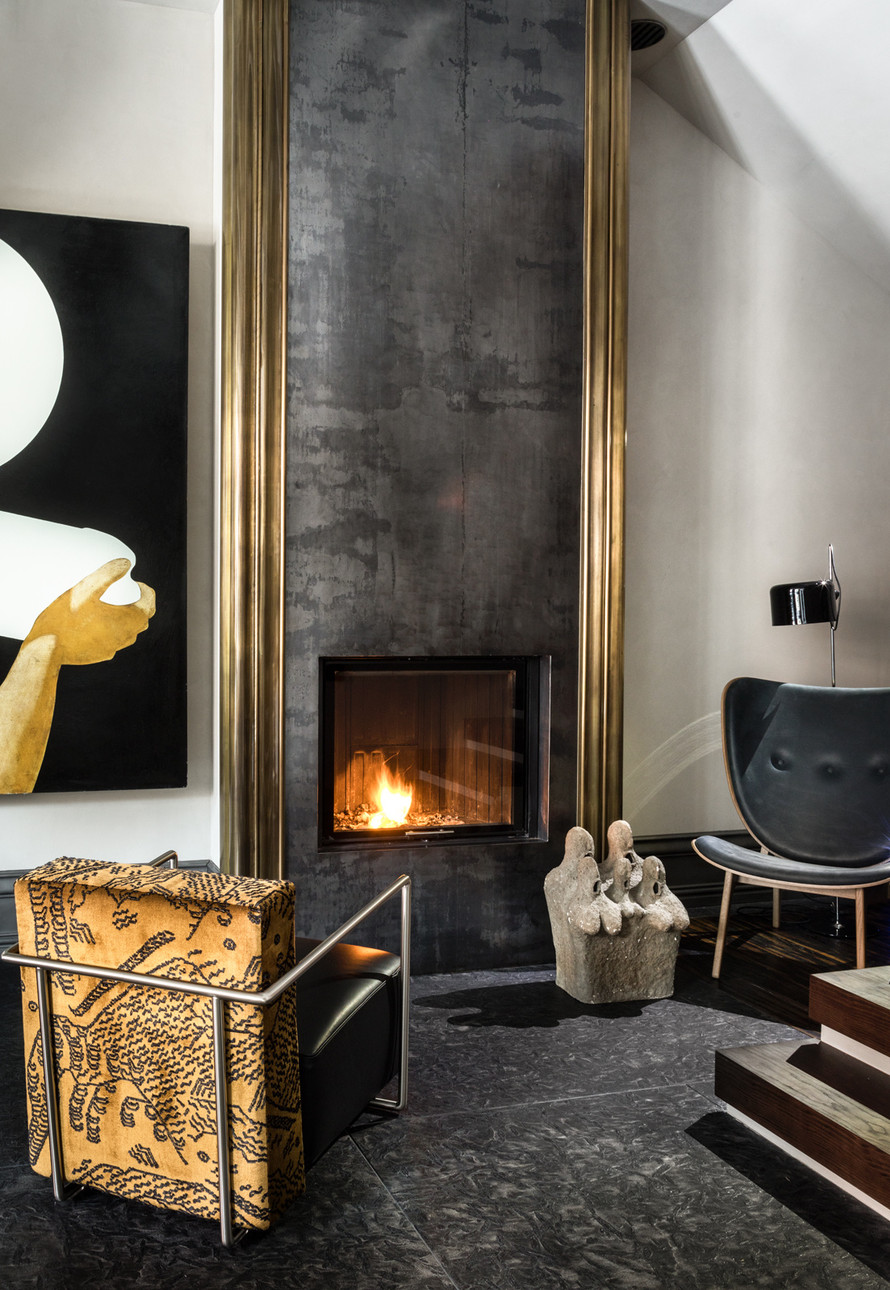 Now let's talk about the art collection that was carefully chosen, just like the furniture. For instance, just found out about a curious, but important detail that is the natural light.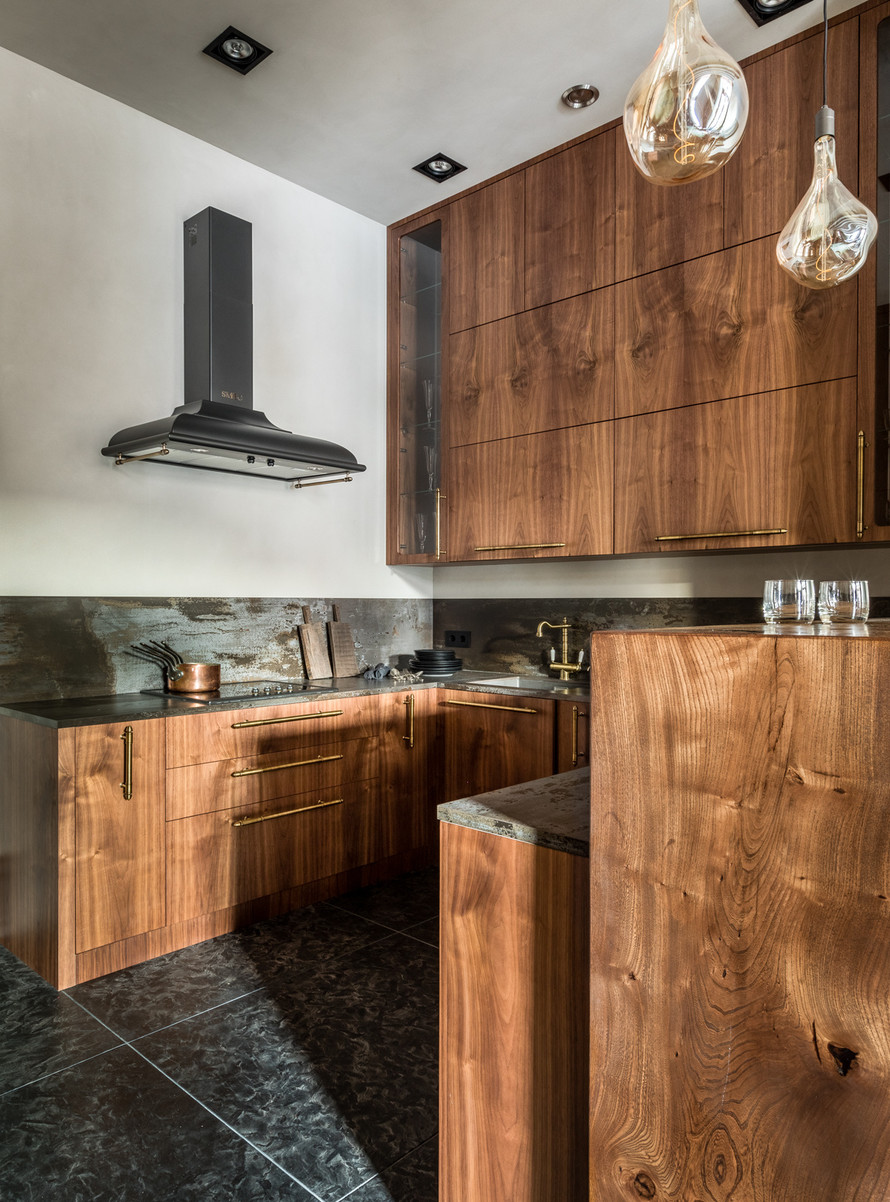 Secondly, the kitchen, although is a little bit small, it has all that it's needed. A vintage kitchen from the Beaumarchais Gallery.
In addition, we can see the elegant main bedroom of the house. It's illuminated by 4 sealing lights that are phone controlled.
To conclude this 3rd-floor loft, here we can find the children's bedroom. Rustic and vintage. Exactly like the rest of the house!
We believe this is an outstanding project, by Tina Gurevich and Ekaterina Popova! Above all, we want to see more!