Greenwich Home by the interior design Miles Redd it's like a dream when we talk about home decor. Once you stepped into this place, you'll enter an Enchanted Forest!
This house belongs to Sam Milner (on the left), a former magazine director, and her husband. Miles Redd (on the right) was the interior design chosen to transform this 1920's Georgian-style Greenwich Home.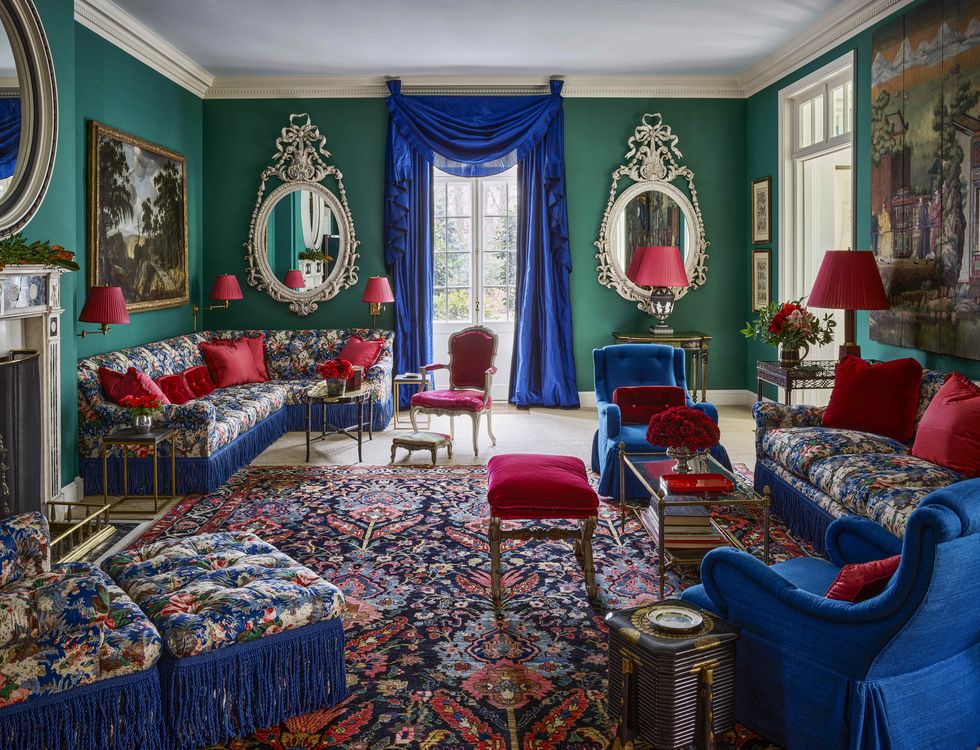 The profound use of pattern and color, side by side with his cheeky traditionalism were the reasons why Sam Milner and her husband wanted Miles Redd. Miles has his own style and he really can change a whole house. The truth is that when you mixed traditional elements, but with a slight touch of bold and unexpected, only good things can come from that.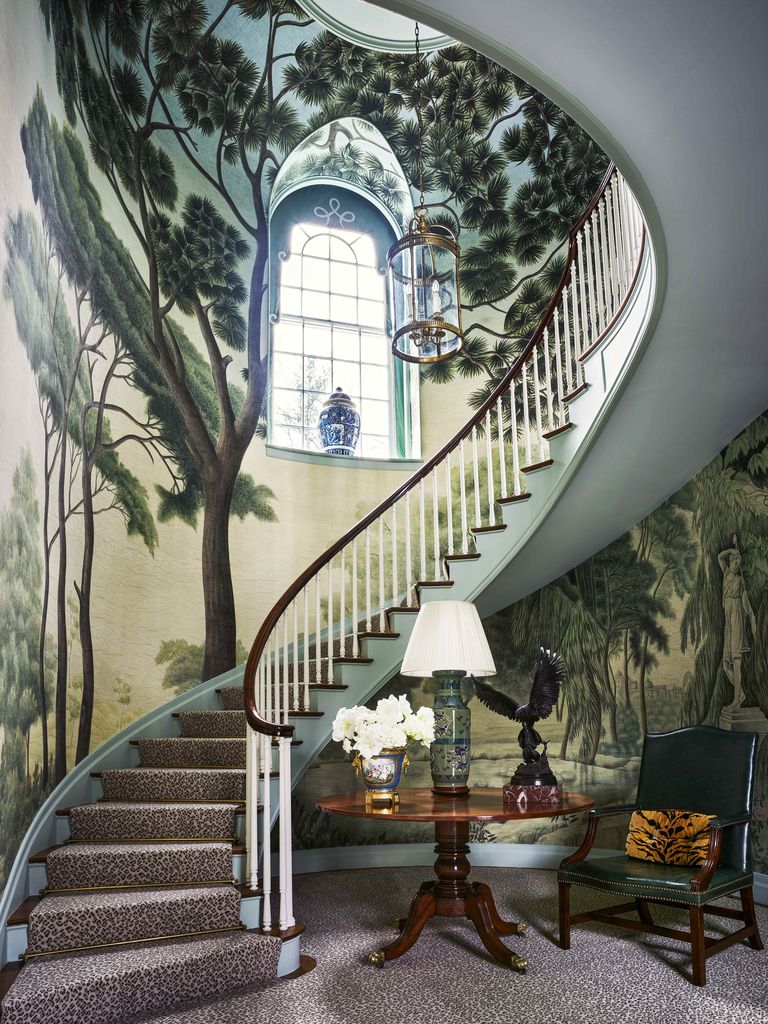 This Greenwich Home really seems like an enchanted forest, with this amazing combination of leopard-print carpet and the tree mural in the walls. It is important to say that Milner and Redd always worked together to transform this place into Milner and her husband's dream house.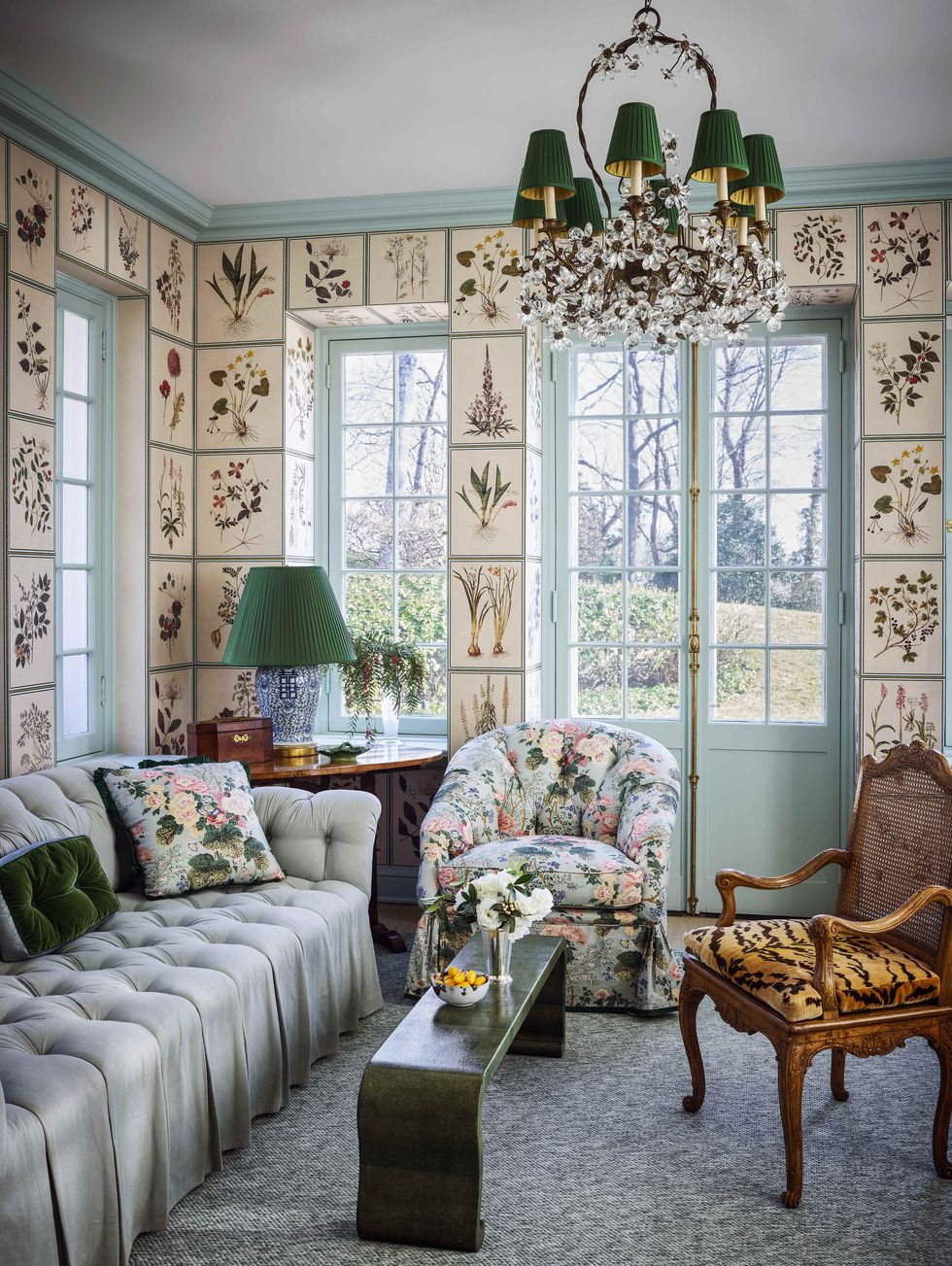 Flower all around and an incredible Office view is what we can see here! With a botanical wallpaper from the 16th-century Renaissance herbariums.
This is the study room, a place of comfort and reading. We can see here how the mirror sets perfect with this decoration.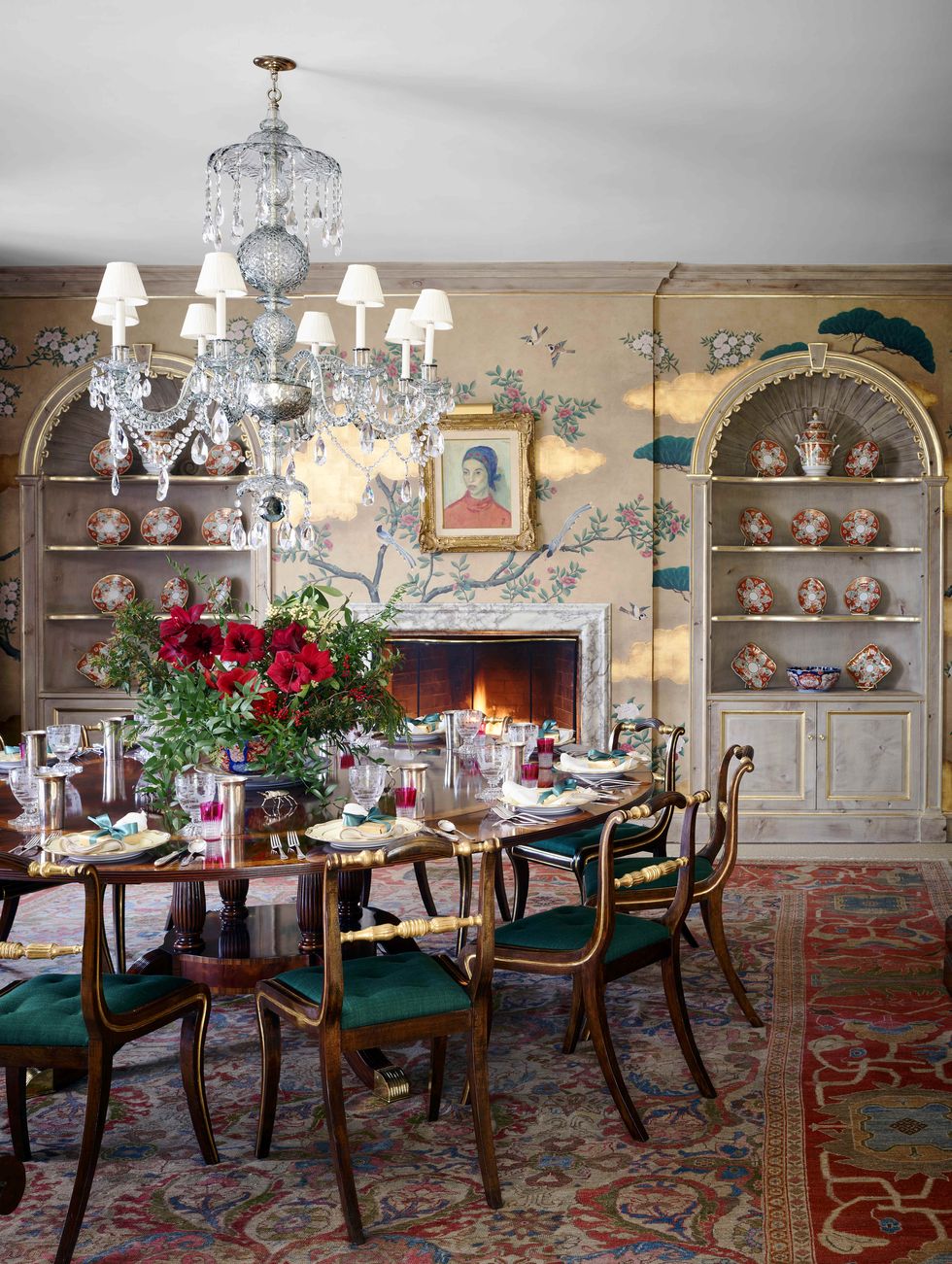 This home has the perfect decoration for Christmas, where Milner can invite all of the family! Milner says that "It's the best thing about this house – being near my family". And family is what matters the most.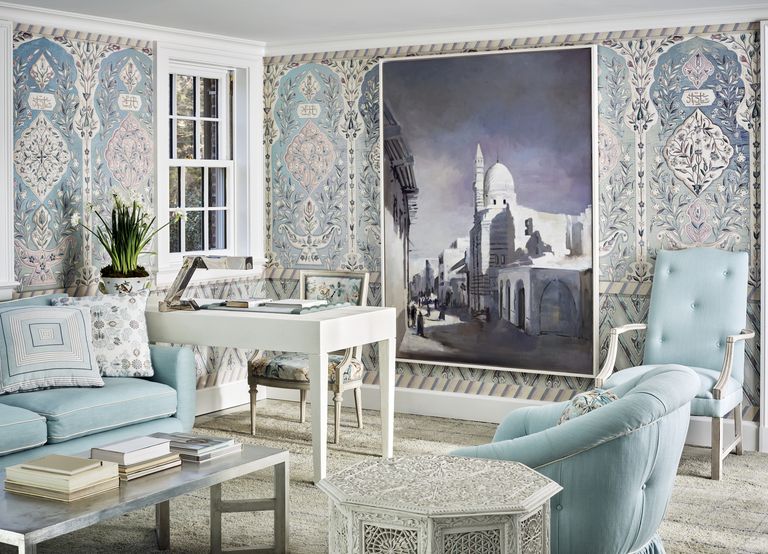 We believe that this Greenwich Home makes travel through different times. This is the family room, soft colors, and the perfect decoration! According to Miles, he wanted to provide glamour, comfort, and practicality in this home.
In the bedroom you can find a painted "bookcase" that hides a television, she rises from within. This is chinoiserie wallpaper. Miles knew how Sam loved portrait so he decided to have them, they look stunning in this wallpaper, that's for sure.
Another photo of the bedroom to complete the exceptional interior design here!
Try always to be bold and glamorous! Greenwich Homes have us fall in love with her, that's for sure.