Berkeley Bar & Terrace, designed by Bryan O'Sullivan Studio, is located in a five-star London Hotel. The Irish designer work is refined, intimate and uses an old glamour.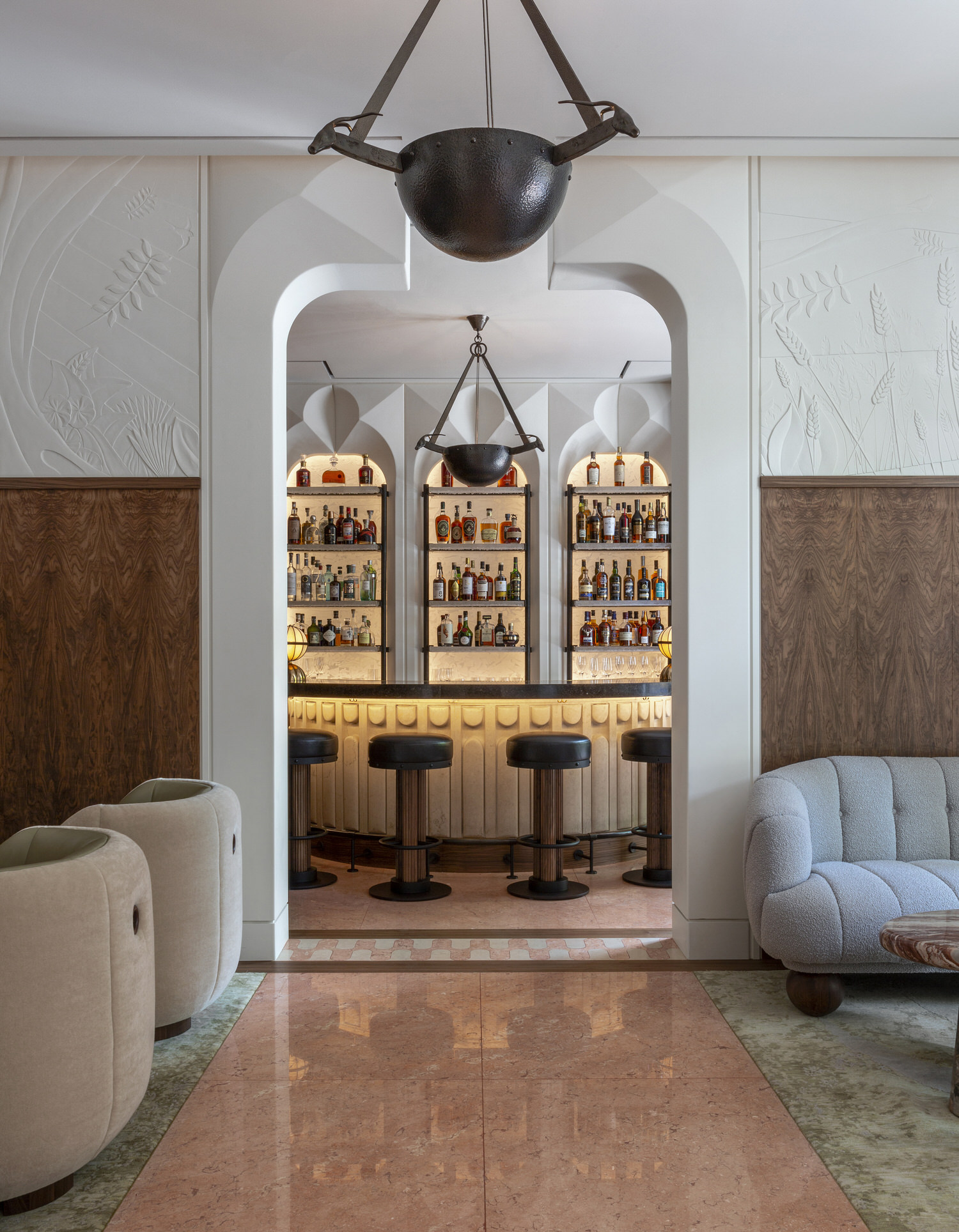 The most used material of the design is walnut wood, from a 300-year-old-tree, felled from Fulbeck Estate.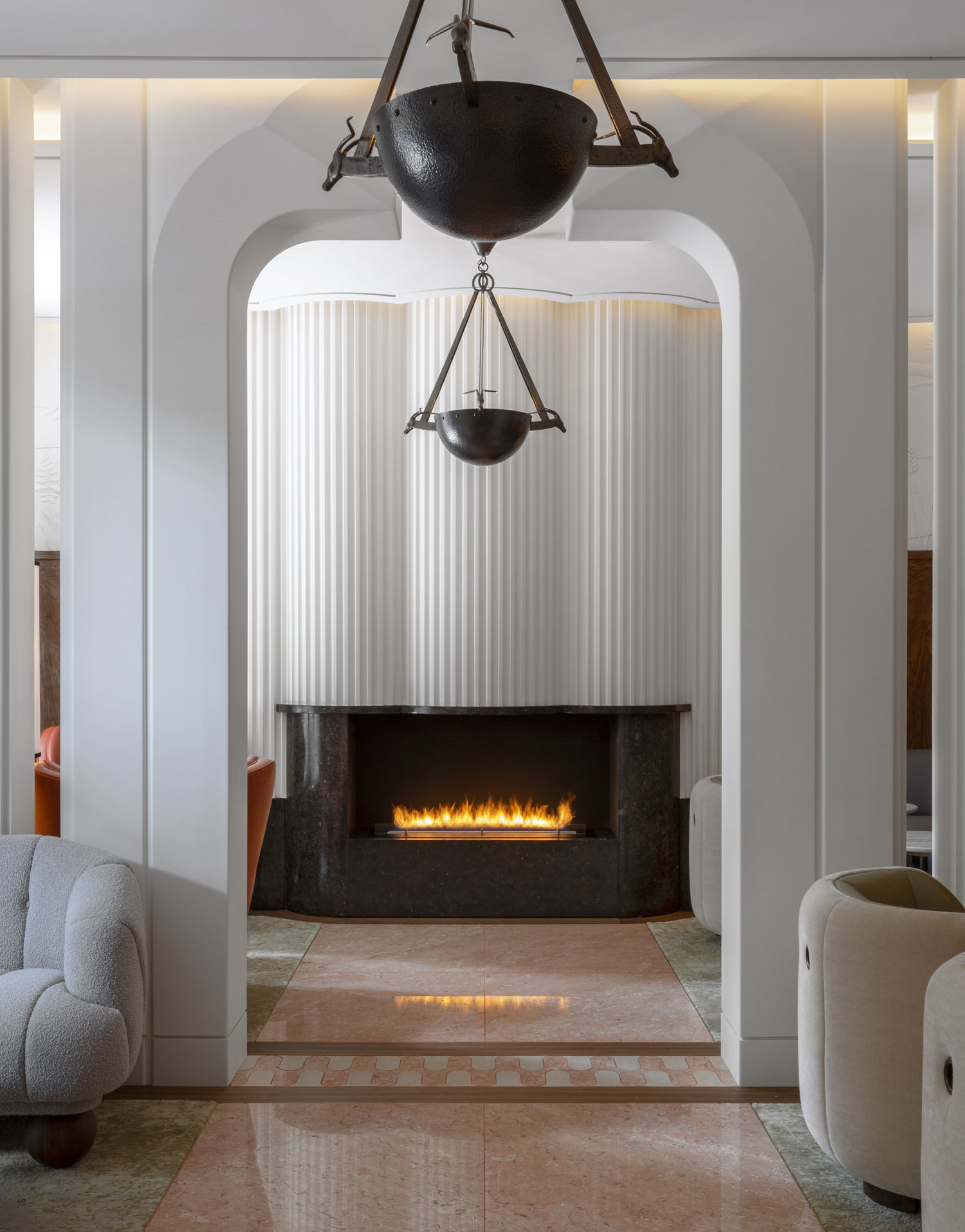 The interior has a half-moon marble bar, a hideaway Snug and a central fireplace.
The bar owns an intimate terrace of four tables, accompanied by a view to St Paul's Church.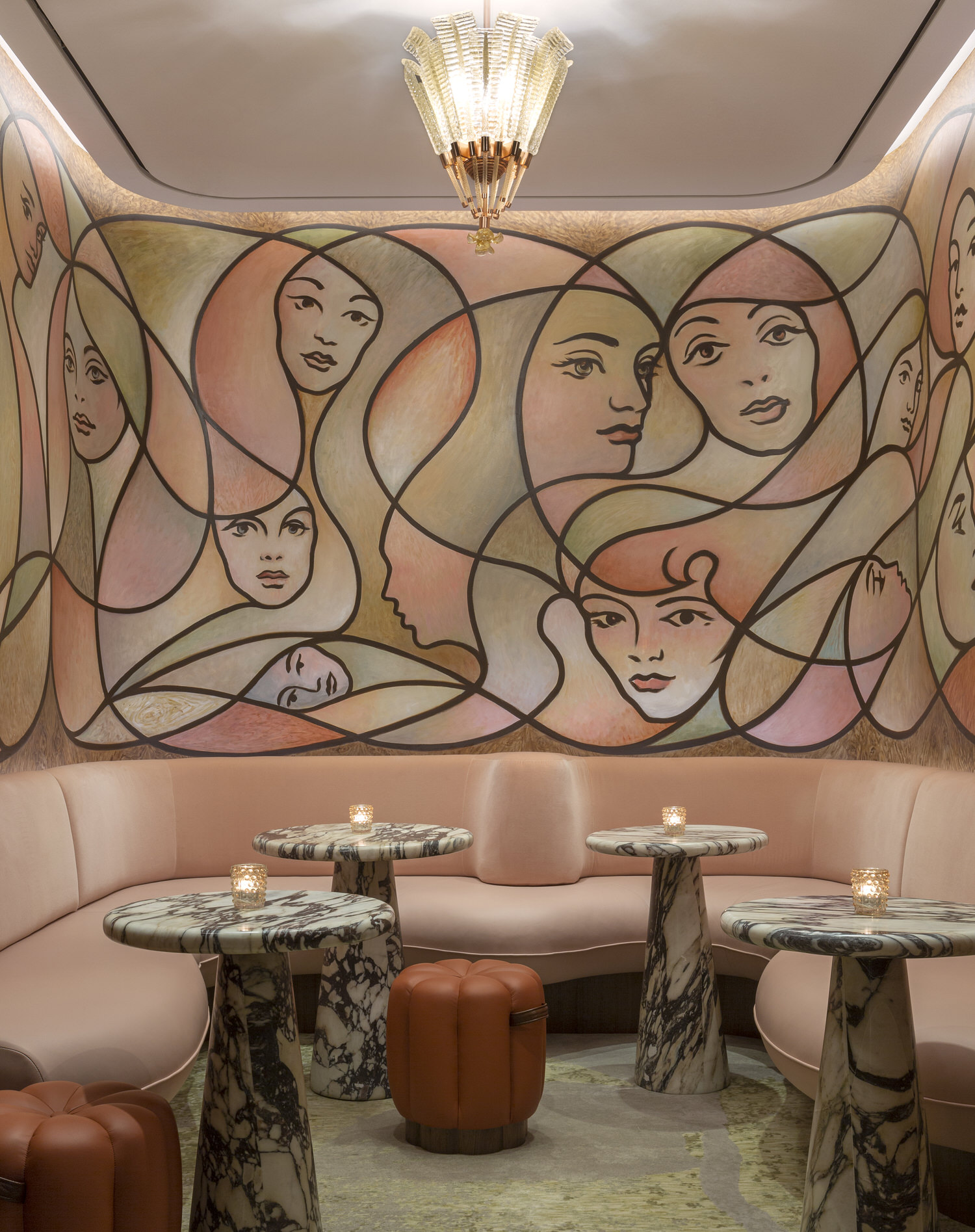 In this five-star London hotel bar, the snug has been designed for sporadic situations, seating nine guests. It has a mural by TM Davy artist and thought with O'Sullivan.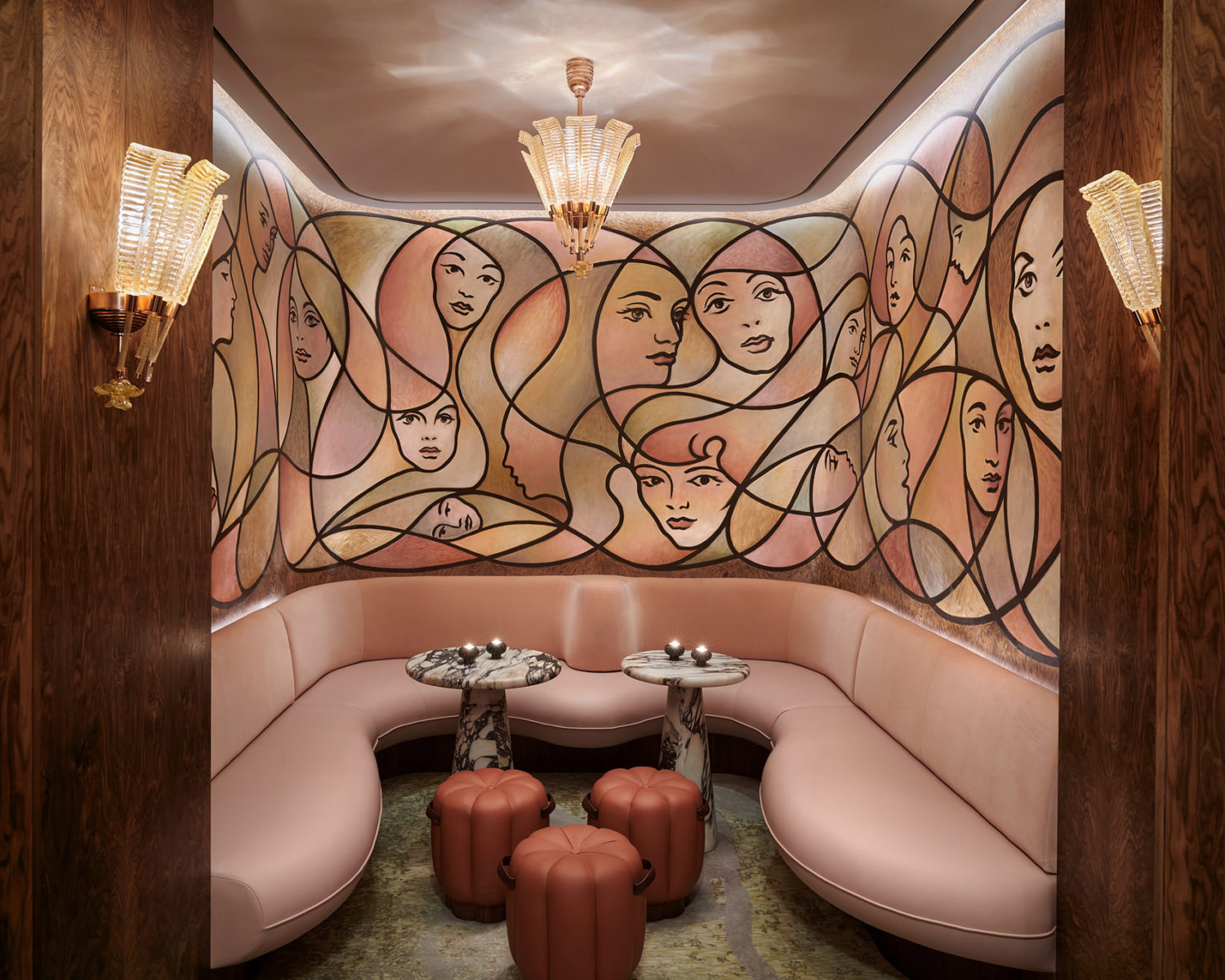 The artists were inspired by the original snug spaces. Back in the days, when genres did not mix while socializing. Snugs were reserved for women and their secret conversations. The mural on the wall retreats female faces with mysterious expressions. It reflects the trusted relationships between them.
We hope you liked our article and the interior's suggestions. Feel free to pin all the images to your favourite Pinterest board or to print it and use it on your projects' mood boards. Meanwhile, you can also visit our Pinterest boards to get more inspirations.
Get more ideas for your projects and find functional, stylish, and sizable lighting and furniture choices: