India Mahdavi has made an incredible update in De Gournay's Paris Showroom. And she did this by combining two controversial colors, orange and purple.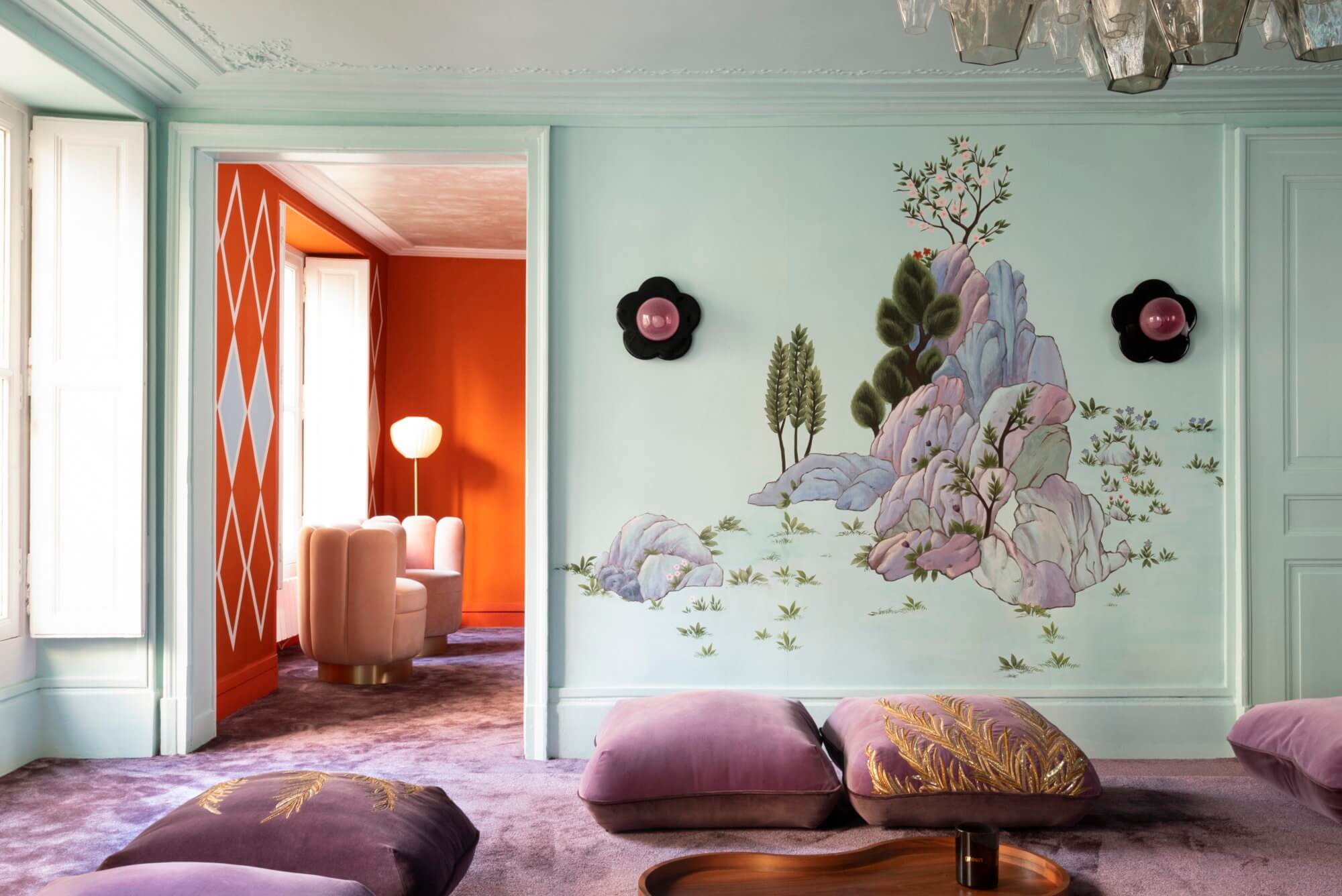 If a color is what you're looking for, India Mahdavi is the right choice, because she is the queen of color. She had the idea to put together two of the most controversial colors, purple, and orange.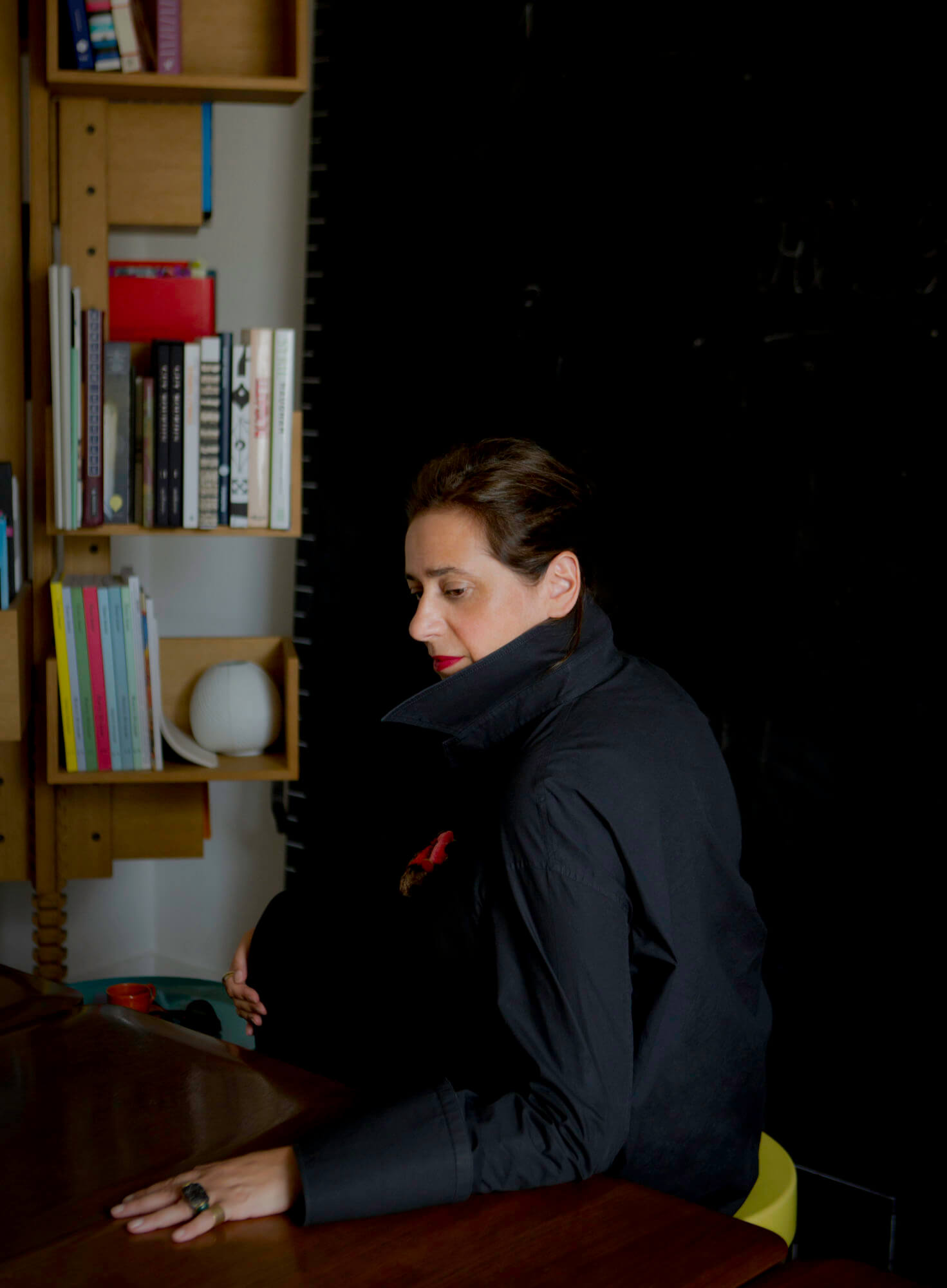 India Mahdavi opened her studio in 2000 and since that moment her creations have always a certain vision of happiness and color. She has been the brain of many places, bars, restaurants, retail concepts, clubs, and hotels. For example, The Monte Carlos Beach Hotel in Monaco or the Ladurée in Los Angeles.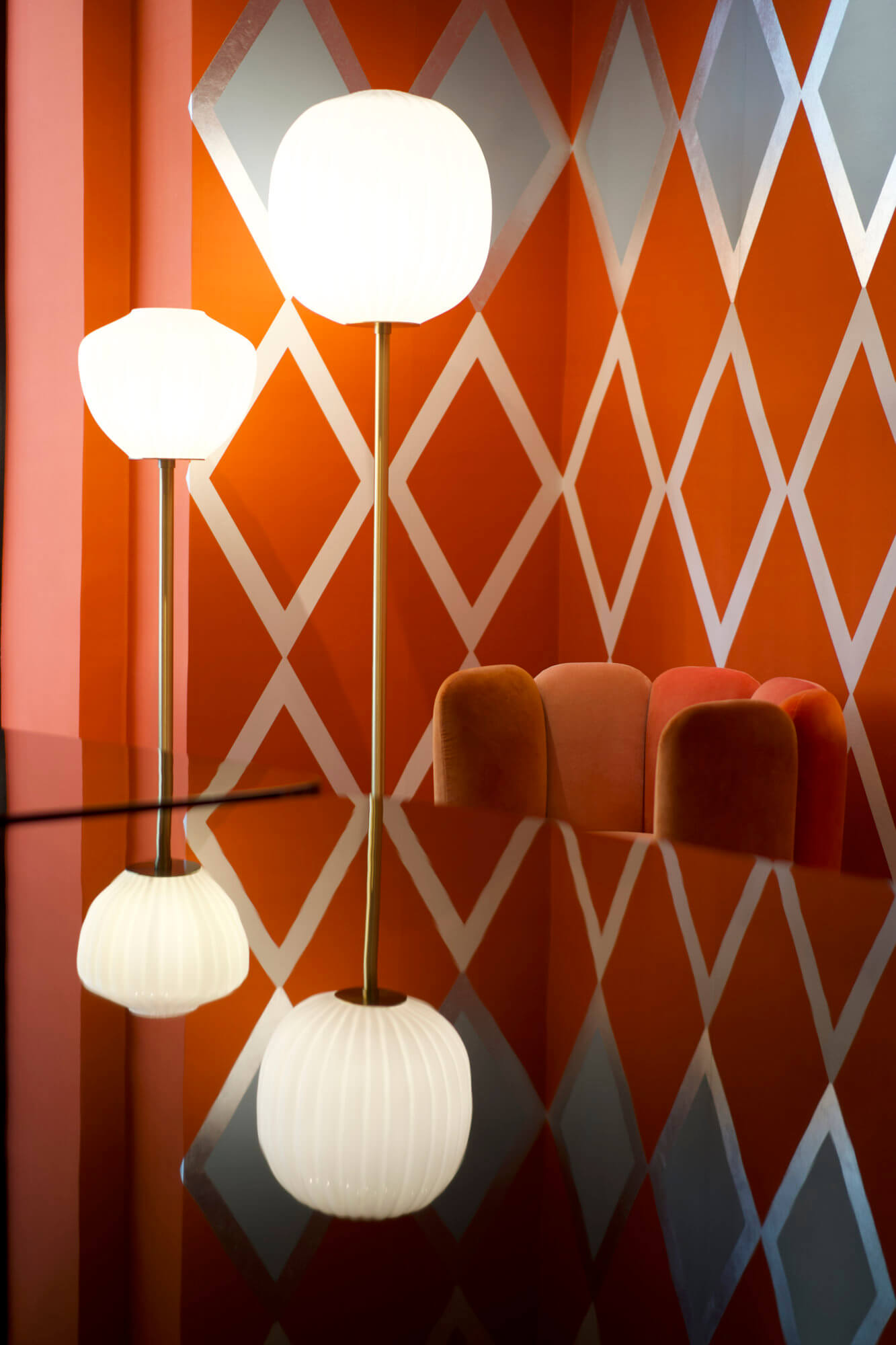 There are two rooms in this private apartment, and they couldn't be more different from one another.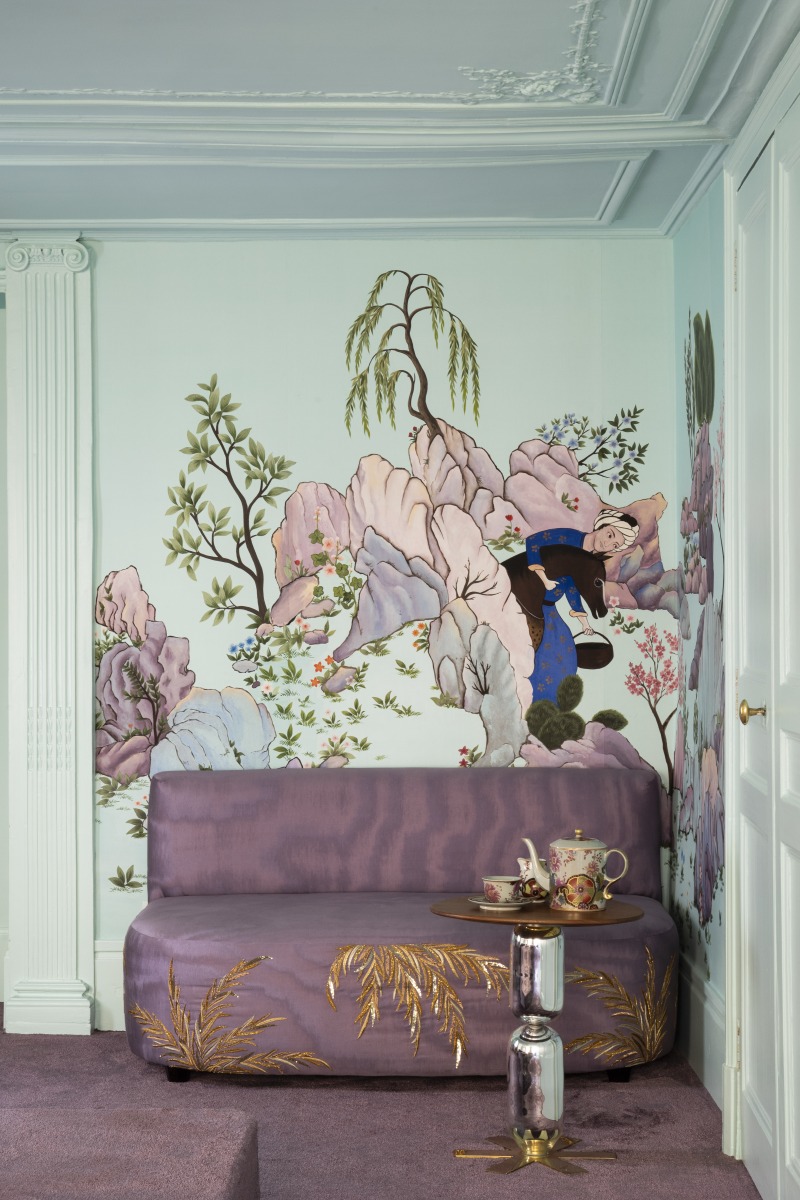 The lounge space features her new scenic Abbassi in the Sky print, this one was inspired by Persian miniature paintings. They were from the 16th century.
The other part is swathed in a fierce orange rendition of India Mahdavi and de Gournay's existing Chez Nina Print.
One important detail is that the only thing connecting the two rooms is a plush lilac carpet.
The truth is that a tufted white sofa wouldn't be the best option here, but the low-slung seating is. It makes all the purple color feel elegant and relaxed.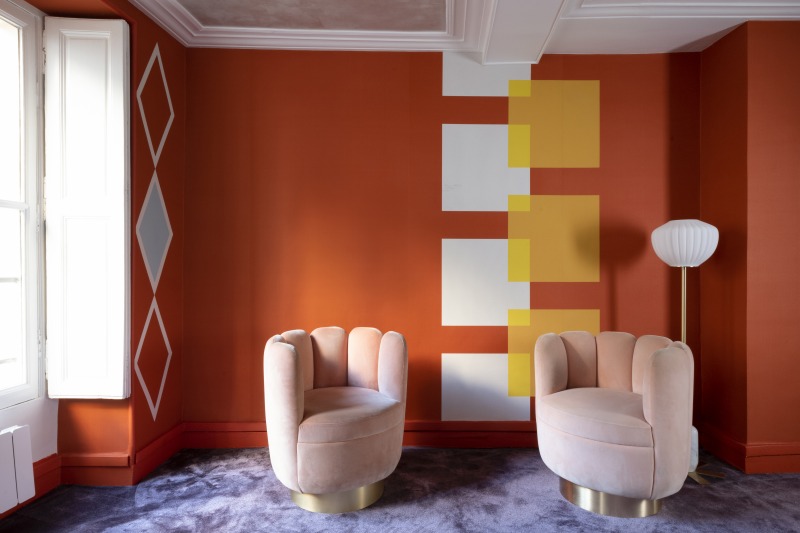 Pink and orange are also a strange combination, but Mahdavi proves us wrong. By adding velvet to this equation, makes everything even more magical.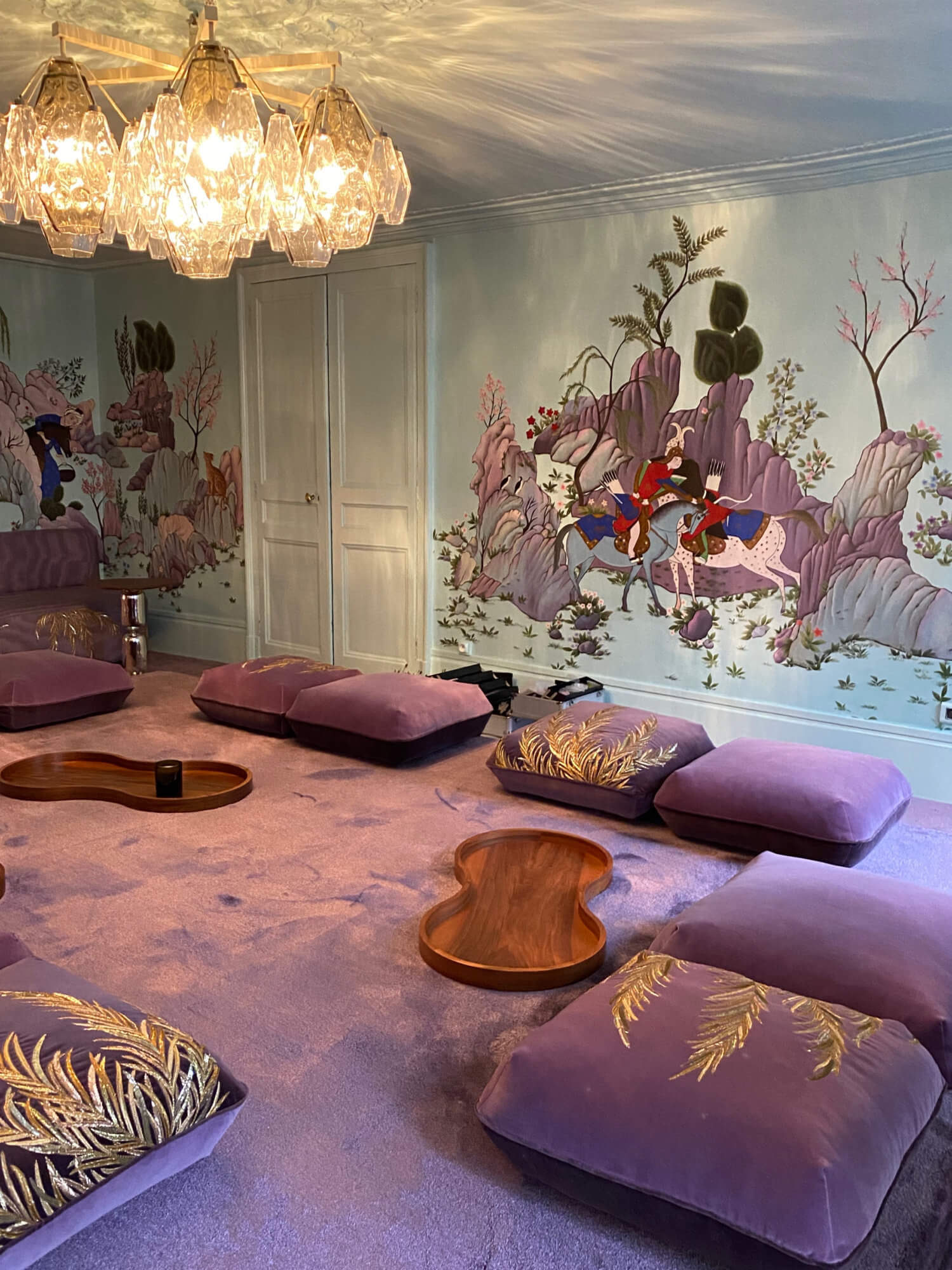 Here you can see the painting on the wall and how they complete this interior design set in such a magical way. Simple, elegant and exquisite!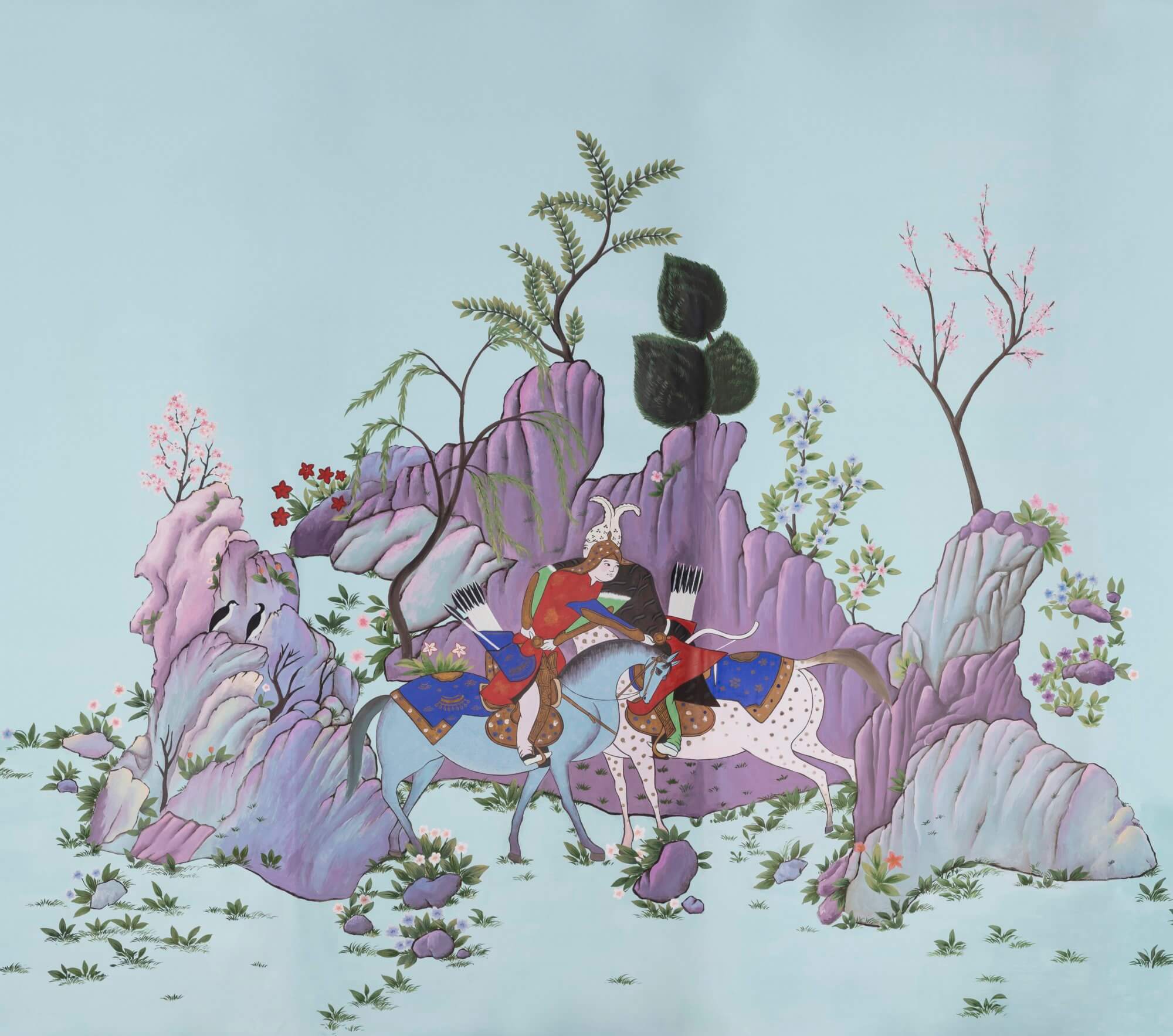 India Mahdavi did everything right in De Gournay's Paris Showroom! She really is the queen of color and happiness is what we can always find in all of her projects.