An incredible show in the Moroccan desert presented the Saint Laurent spring-summer menswear. A paradise scenario with a dreaming oasis designed by Es Devlin.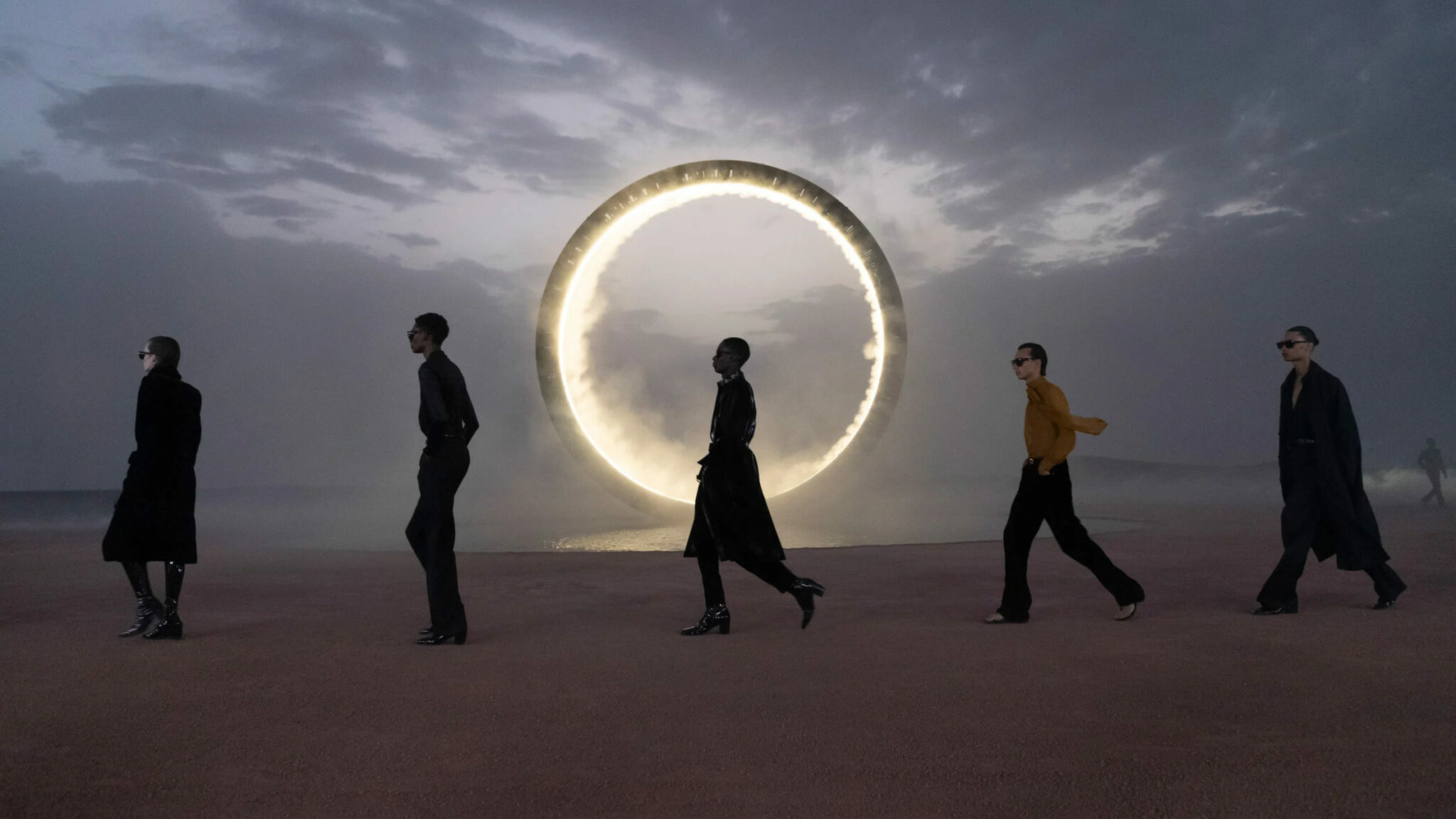 Saint Laurent Spring-summer menswear show was located 30 kilometers outside Marrakech, in the Agafau desert. The scenario for itself offers a breathtaking landscape. Still, to complete this, the designer Es Devlin created a stunning set that glam up the ambient and provided the perfect paradise vibe to the exhibition.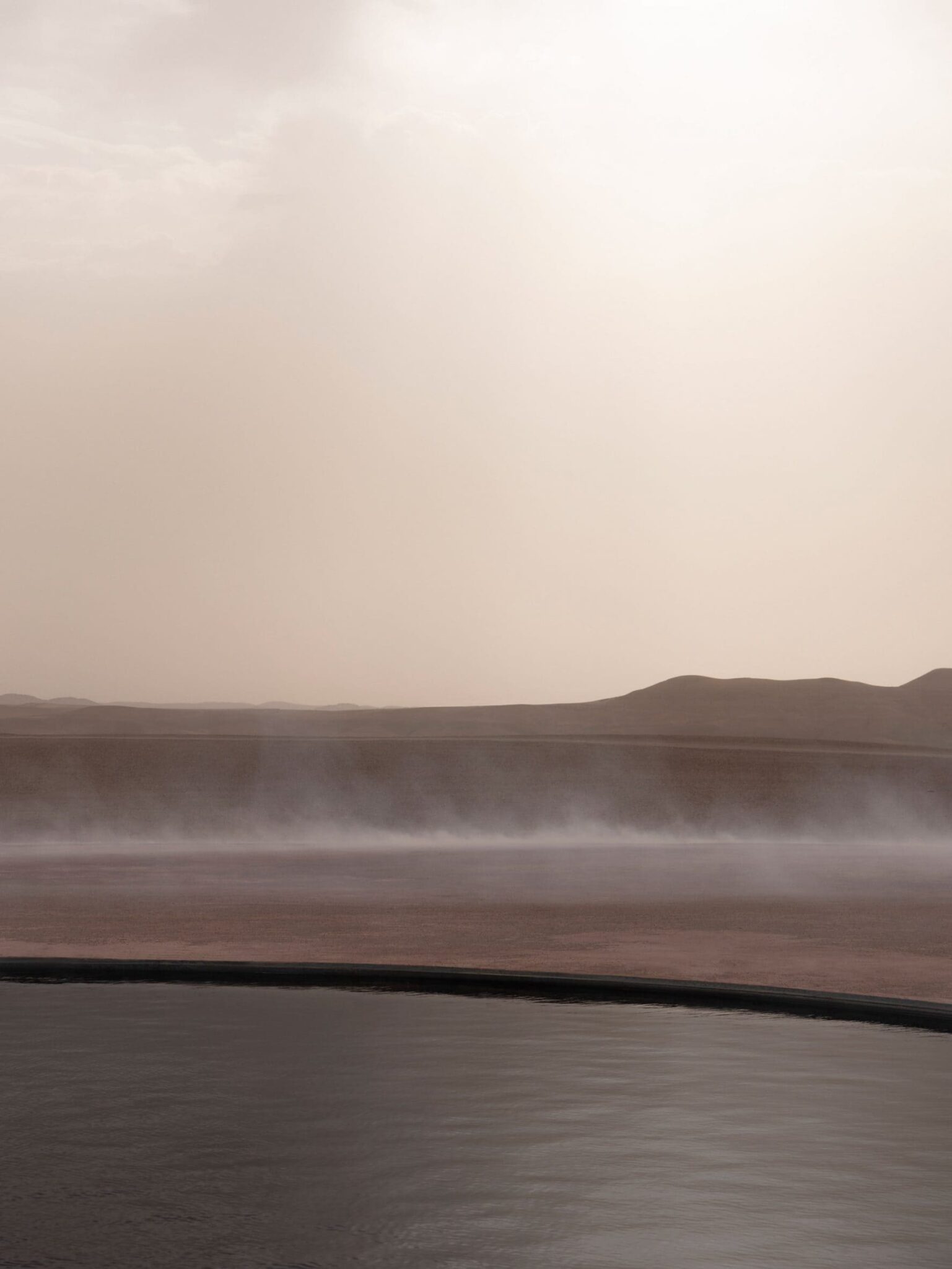 Morocco is a special place for Saint Laurent; it's associated with the brand's founder, Yves Saint Laurent, who had a special love for the country – it was here that he found his calming retreat from his life in Paris. This show is a tribute to this place that positively impacted Yves Saint Laurent's work.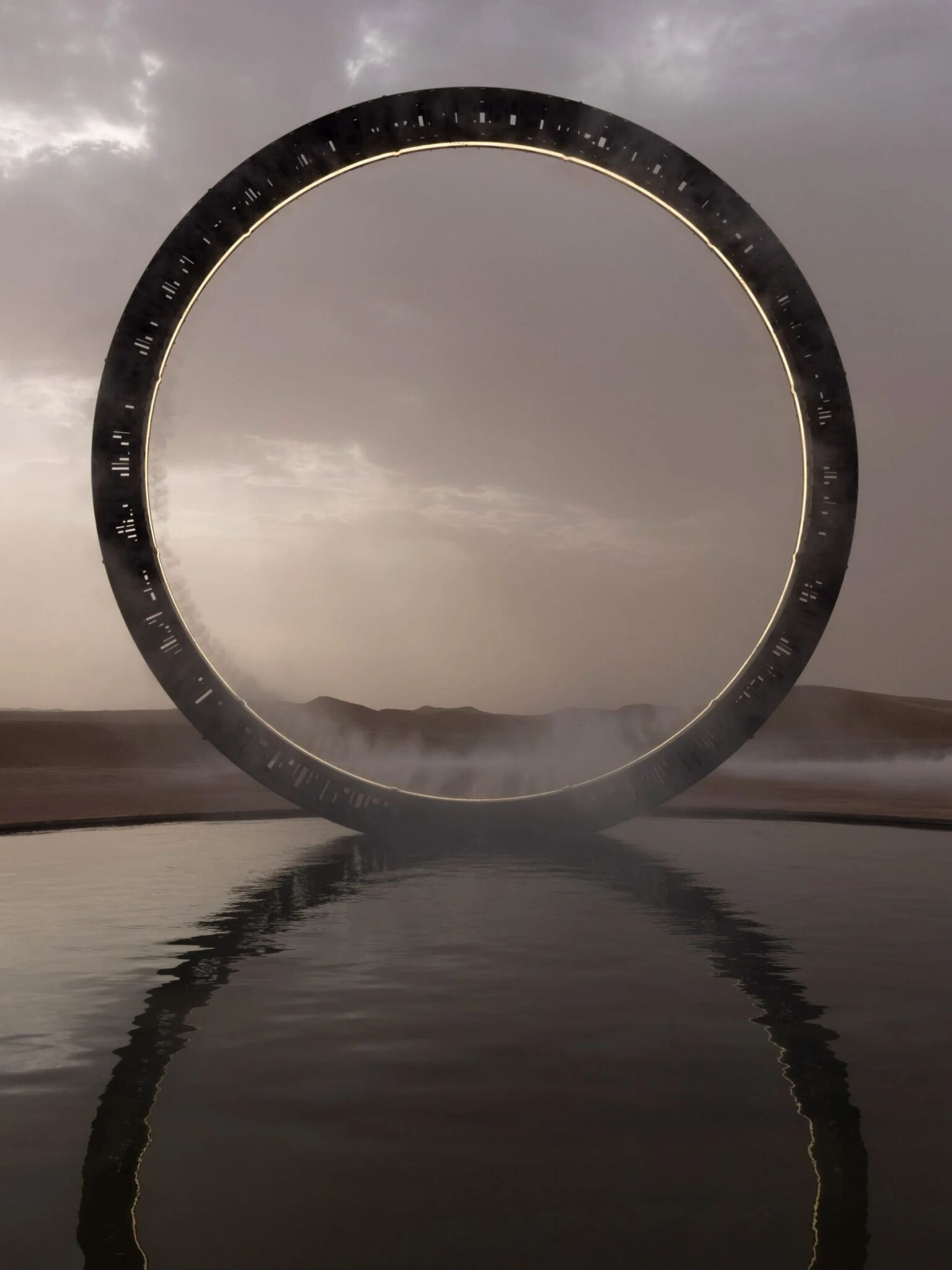 For this special occasion, a dreaming scenario that seemed like a glowing oasis was created by the London-based artist and designer Es Devlin– the set was a reference to Paul Bowle's 1949 novel The Sheltering Sky. The show's big star was a luminous ring rising from a circular pond – that delivered a mystic and remarkable atmosphere.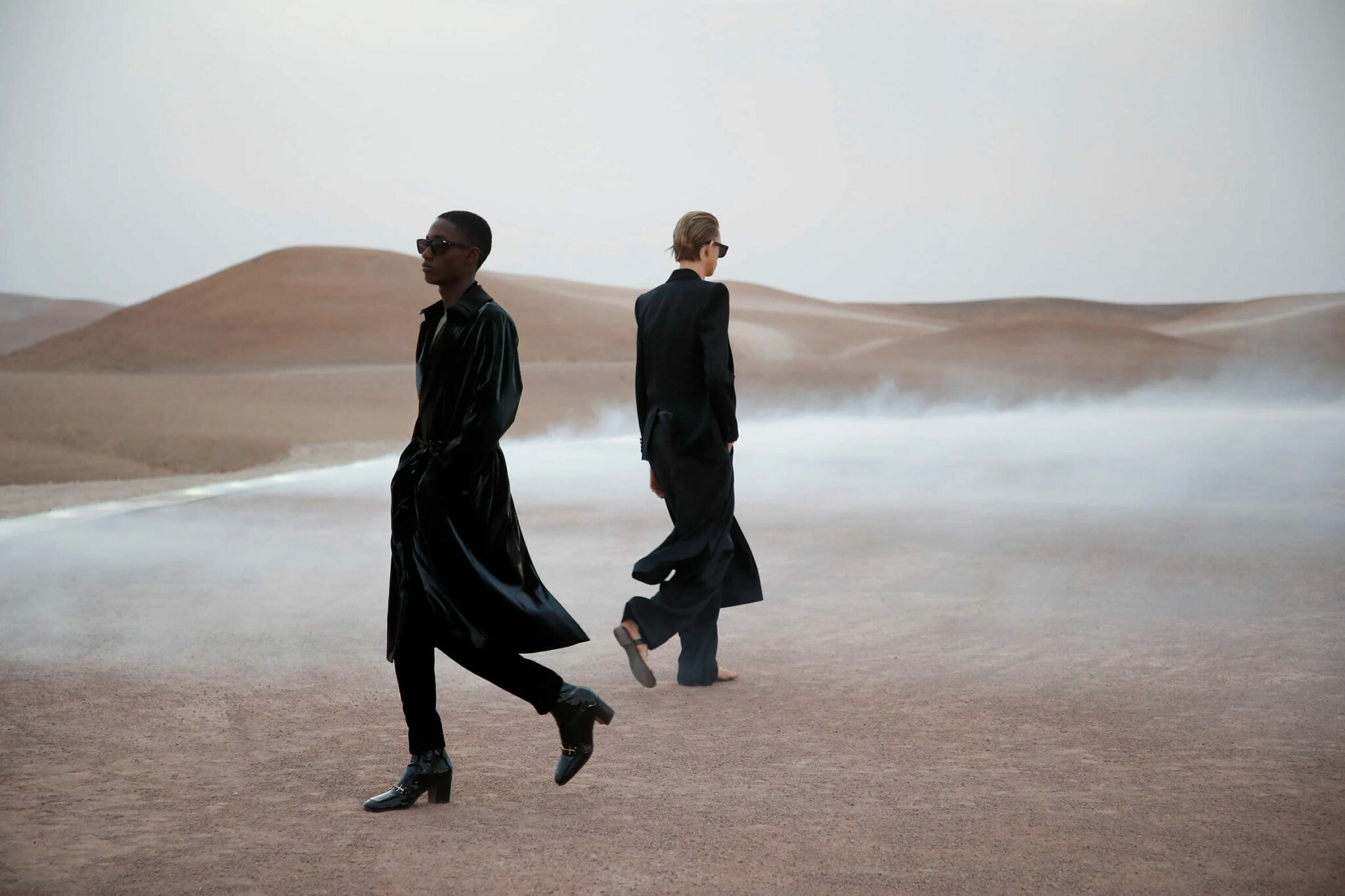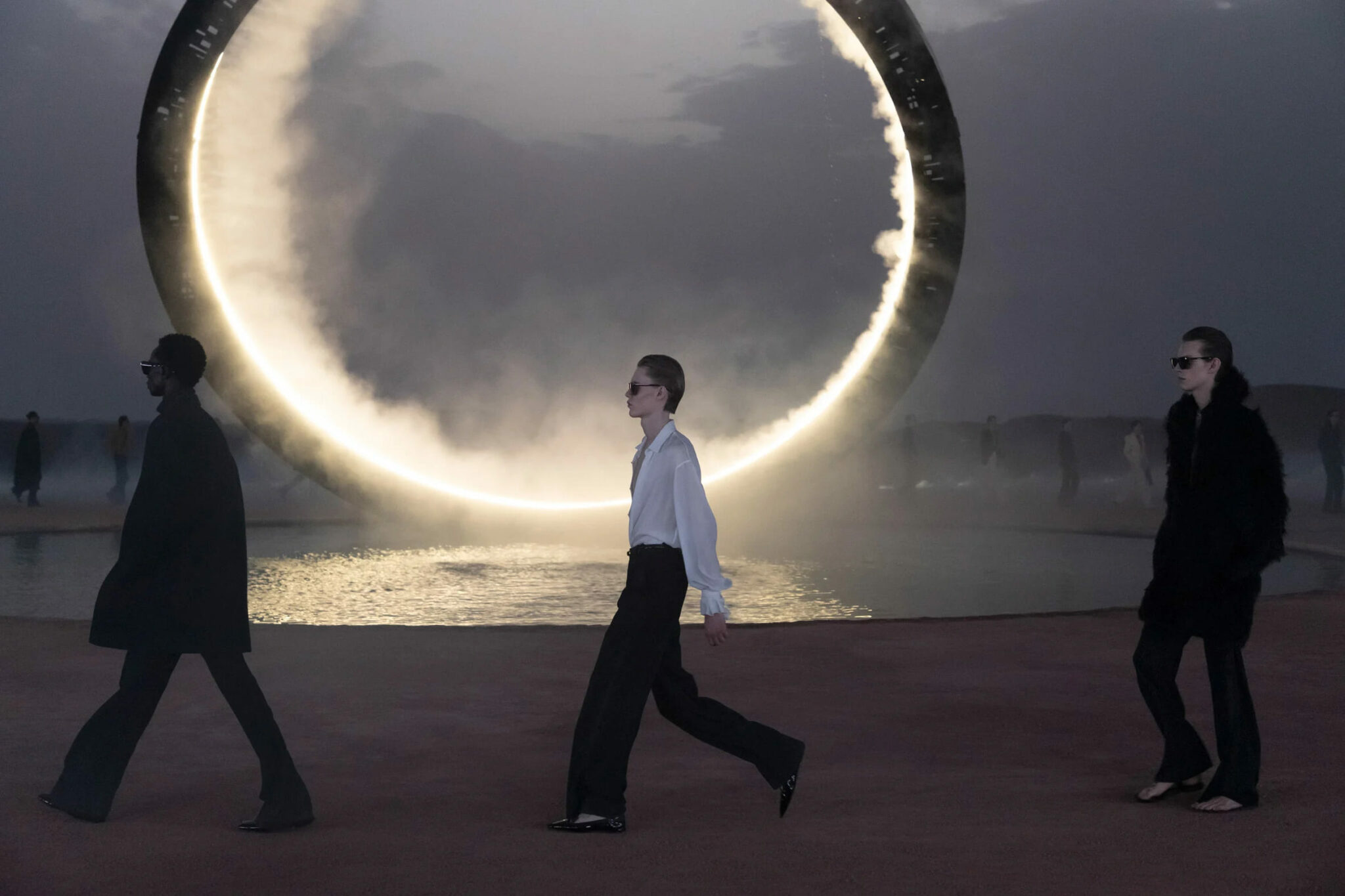 The set designed for the Saint Laurent Spring-summer menswear show could seem like a mirage in the desert, but it was a true definition of how design and natural landscape can integrate into a beautiful layout. The dream scenario created by the show helped to rescue the brand's memory and its connection with Morocco but also reflects an Imaginarium future.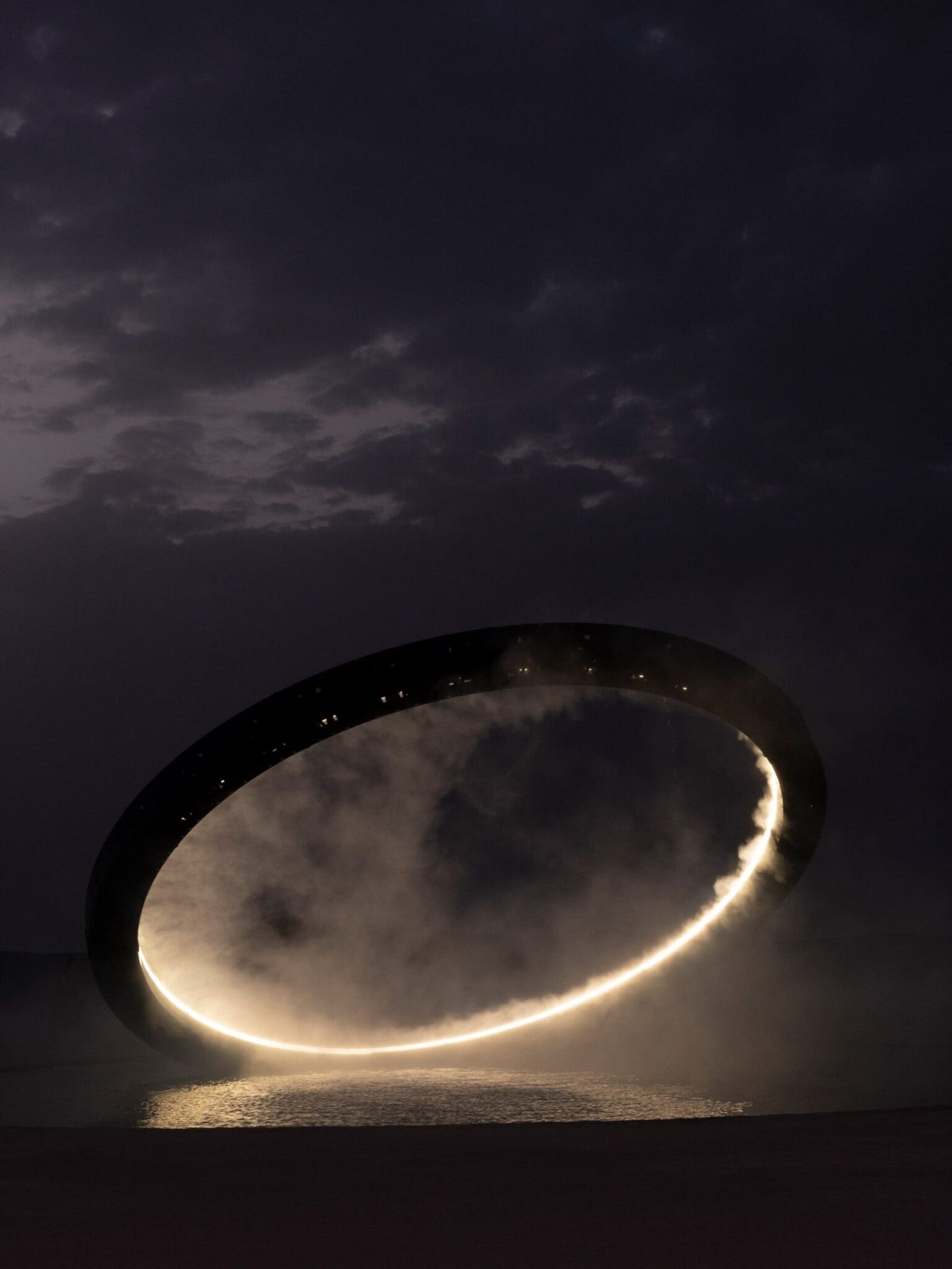 The beauty wasn't just in the show but also in the design choices. A highlight of the design was the seeking to respect nature and the incredible landscape; the show's structure had a low-impact design-for example, the pool in the middle of the desert used non-potable water and will be used for agricultural purposes after the event.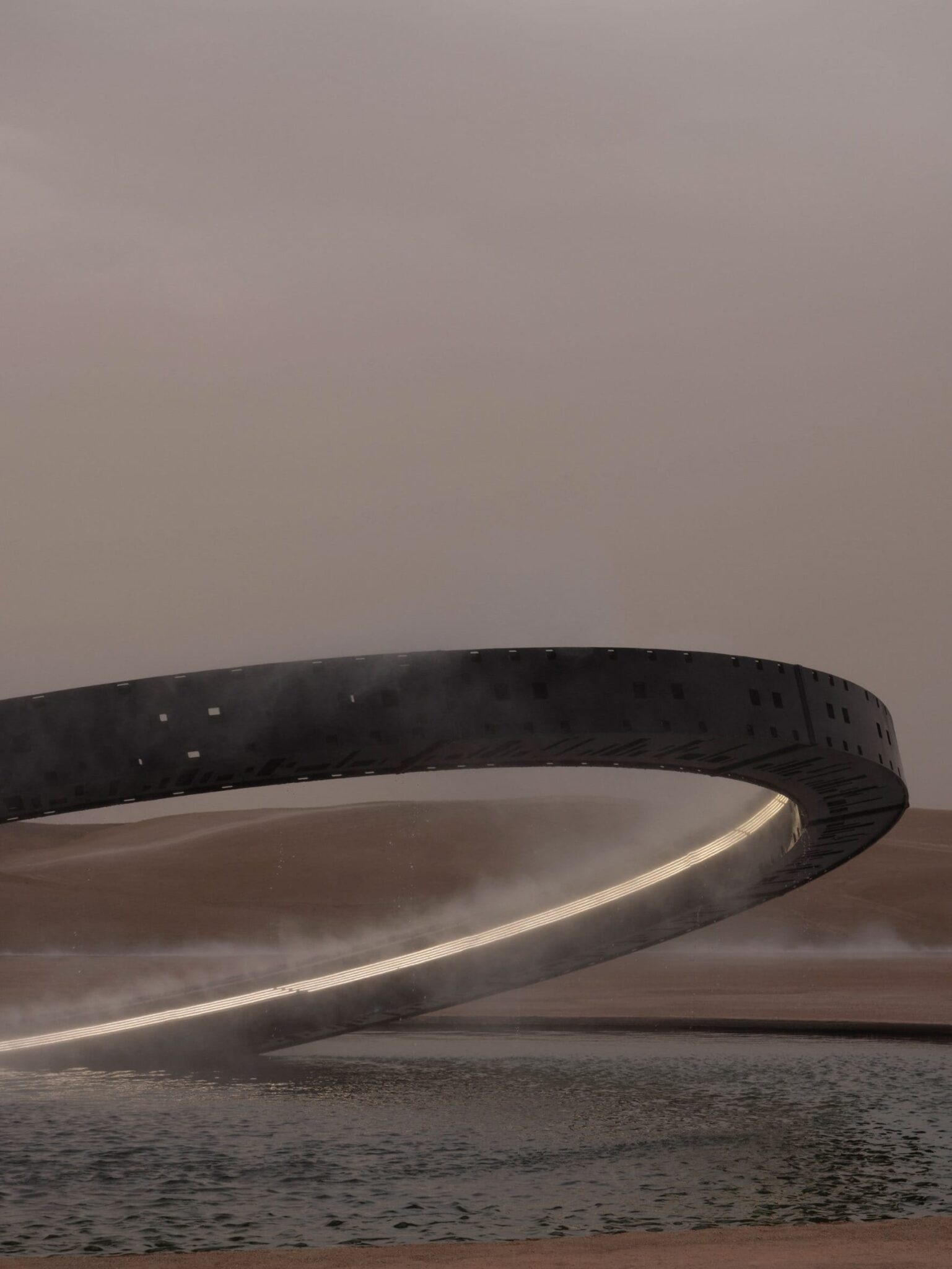 The show happened around the circular pond, where models circled the ring created by Devlin, showing the new pieces of this Saint Laurent spring-summer menswear and dictating new tendencies for this year. Following the day, the circular ring shone brighter and in different forms.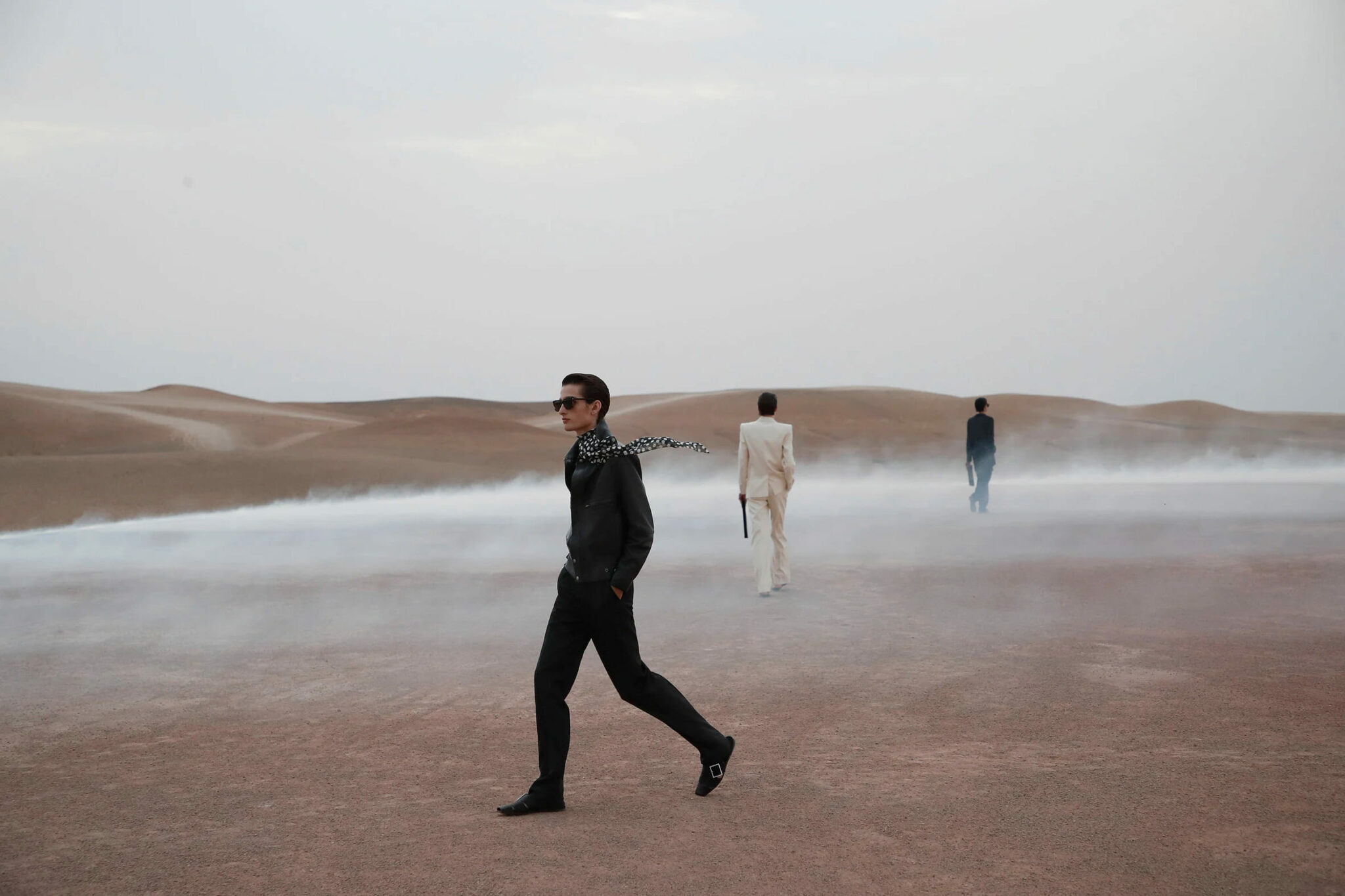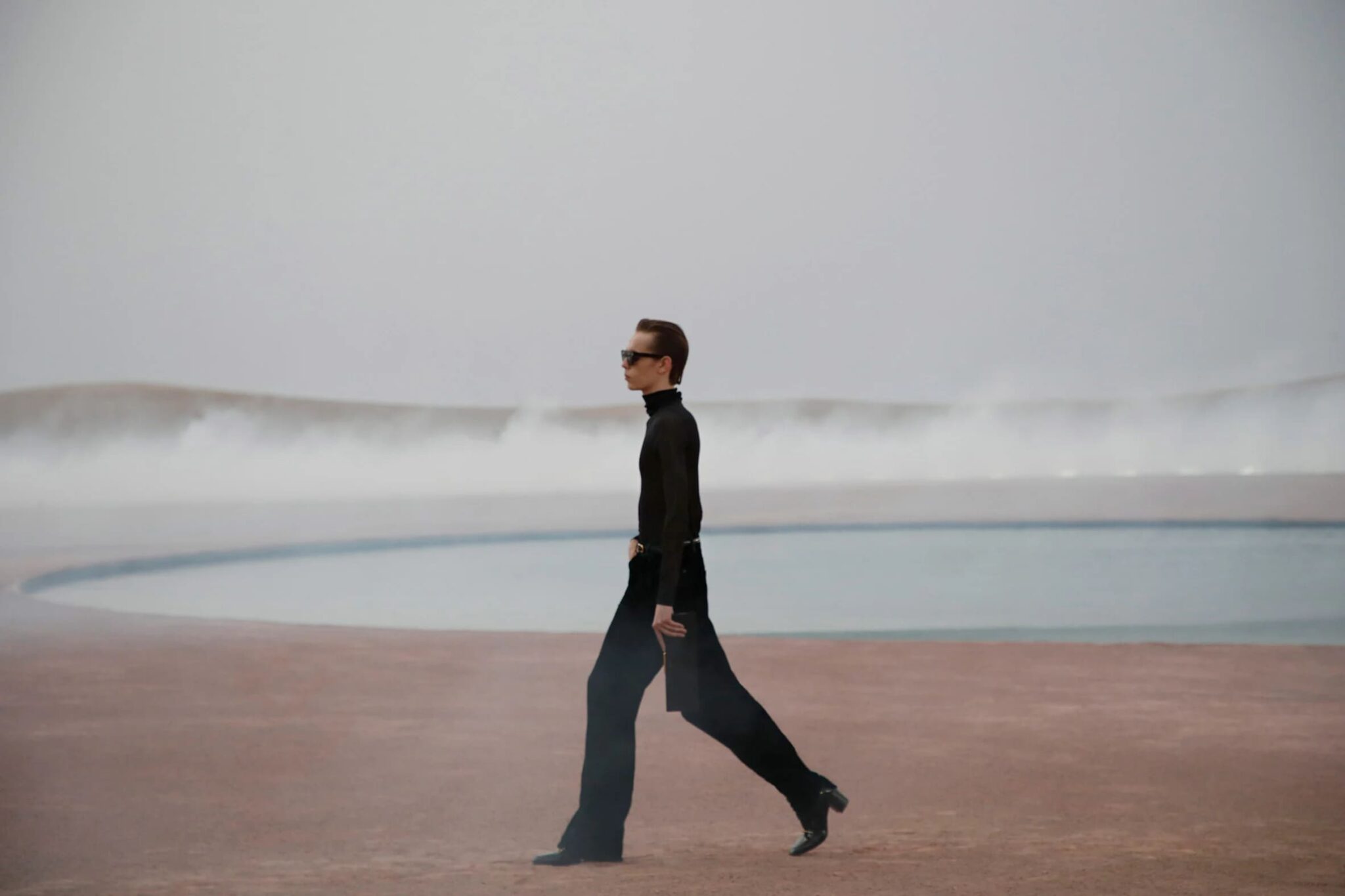 As the scenario highlights a line to the future, the Saint Laurent Spring-summer menswear collection reveals what could be a future for fashion – a mix of masculine and feminine clothes, a reinterpretation of elements, and the creation of new possibilities for style. Beyond fashion, the presentation also shows that it is possible to create remarkable spaces by considering nature's positive impact.
DO YOU LOVE DESIGN?
If that's the case, discover modern furniture and lighting pieces designed by design lovers for design lovers. All you need to do is to download the Hommés Studio catalog. Choose the high-end homeware by ACH Collection to complete your interior design project with style.

Source: Dezeen