Since Yves Saint Laurent house's first couture collection exploded onto the fashion scene in January 1962, his mastermind (the eye for the beautiful and sumptuous, the taste for the theatrical and extravagant) has dazzled, amazed, even startled the world. No designer in the past forty years has been more consistently celebrated or influential than Yves Saint Laurent.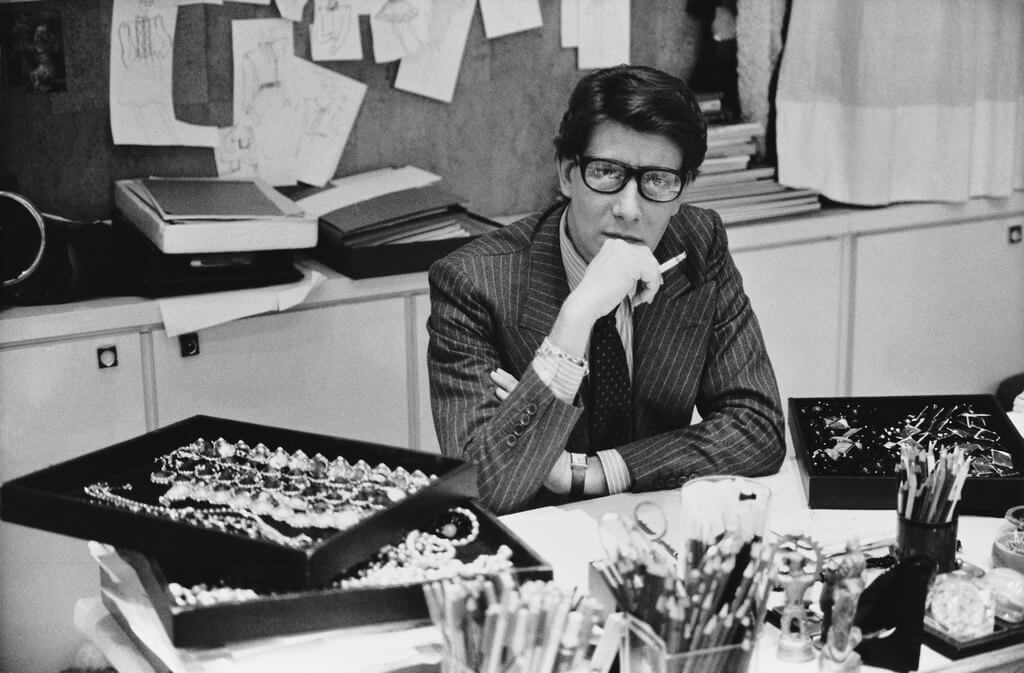 Profound cultural influences have persistently informed Saint Laurent's world. His fashion collections have cleverly evoked great art. He has used exquisitely dulled, neutralized pinks inspired by the Cubist colorings of Juan Gris, and flaming, shocking, blinding pinks inspired by the brilliant hues of his native North Africa. Indeed, his inspirations are far-reaching, resulting in couture employing Russian peasant chintzes, Moroccan embroideries, flamenco spots on evening clothes. Nevertheless, whether in his fashions or his interiors, Saint Laurent's vaulting imagination is always in harmony with his perfect sense of style and elegance and his endless quest for perfection.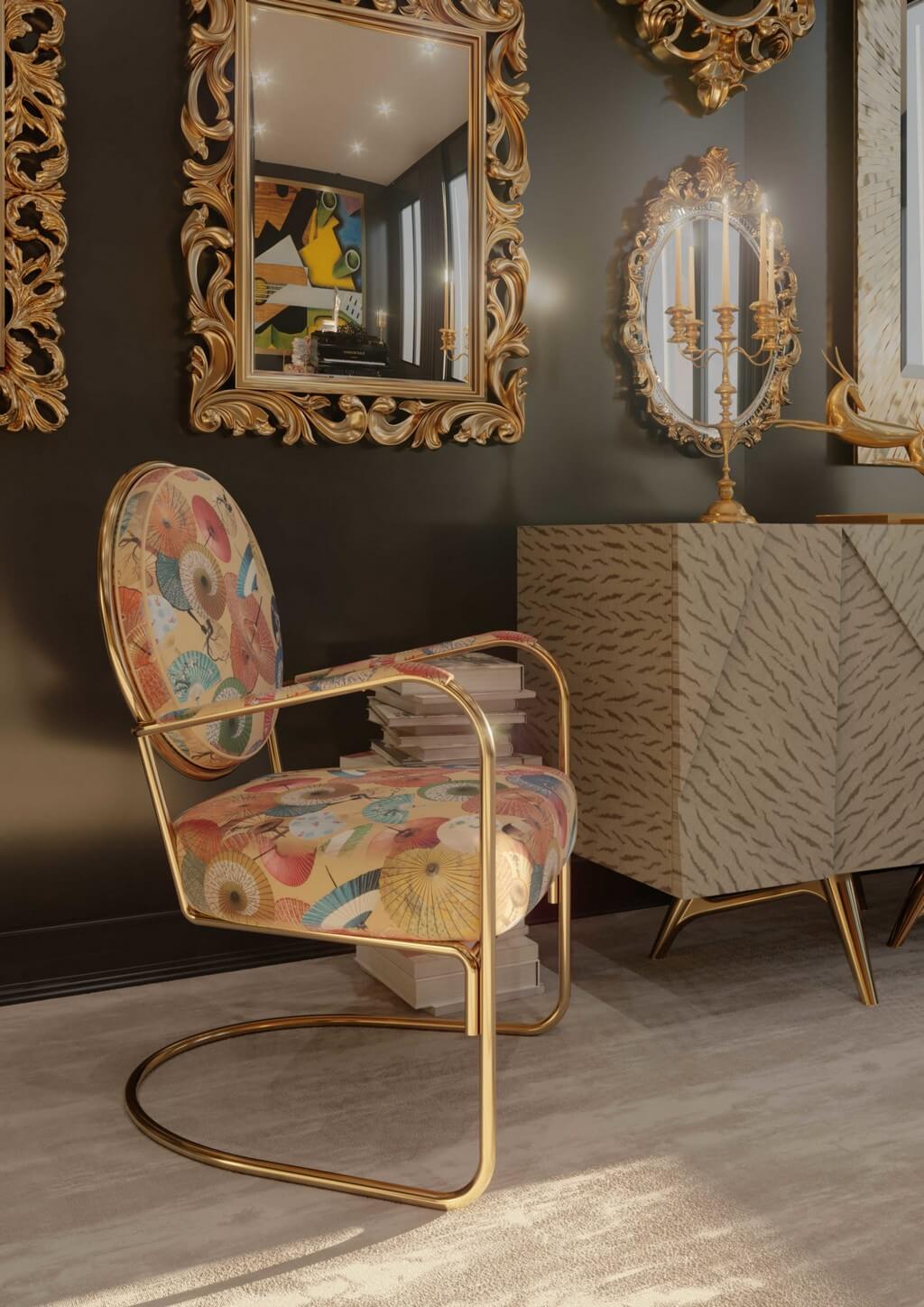 When he was only seventeen and still a schoolboy in Algeria, Yves Saint Laurent became captivated by the work of Christian Bérard, the great Parisian decorator, illustrator, and set and costume designer. After joining a Bérard-designed production of Molière's School for Wives, the young man wrote to the then editor of Paris Vogue, Michel de Brunhoff: "Like Bérard, I would like to devote myself to several things that are in reality one: theater sets and costumes, decoration and illustration. On top of this, I feel very drawn to fashion."
Brunhoff subsequently hired Saint Laurent to sketch coiffures for the magazine and, later, introduced him to Christian Dior, who hired him as an assistant. It seems appropriate that Bérard's friend initially designed Saint Laurent's Paris house and sometimes collaborator—the icon of Art Déco design—Jean-Michel Frank. Frank and Bérard's interiors were madly dapper and stylish yet at the same time modern classics.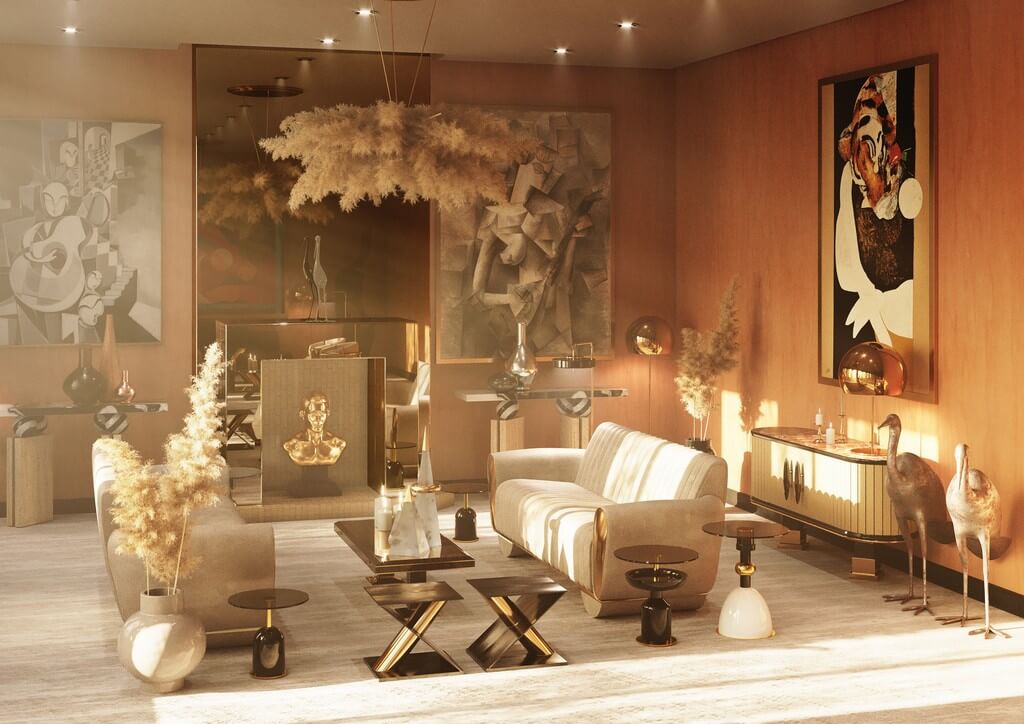 Yves Saint Laurent house was also initially designed for an American, partly accounting for its international modernist feel that does not refer to time or place. It was an ideal background for Saint Laurent's unabashedly eclectic treasure of extraordinary objects.
Among the masterpieces of design that densely populate the once spare Jean-Michel Frank rooms are objects by the other greats of Art Déco: Jean Dunand, Eileen Gray, Pierre Chareau, Jacques-Emile Ruhlmann, Pierre Legrain, and, of course, Christian Bérard. The twenties and thirties pieces are offset by ancient Roman marble torsos or Italian Renaissance bronzes.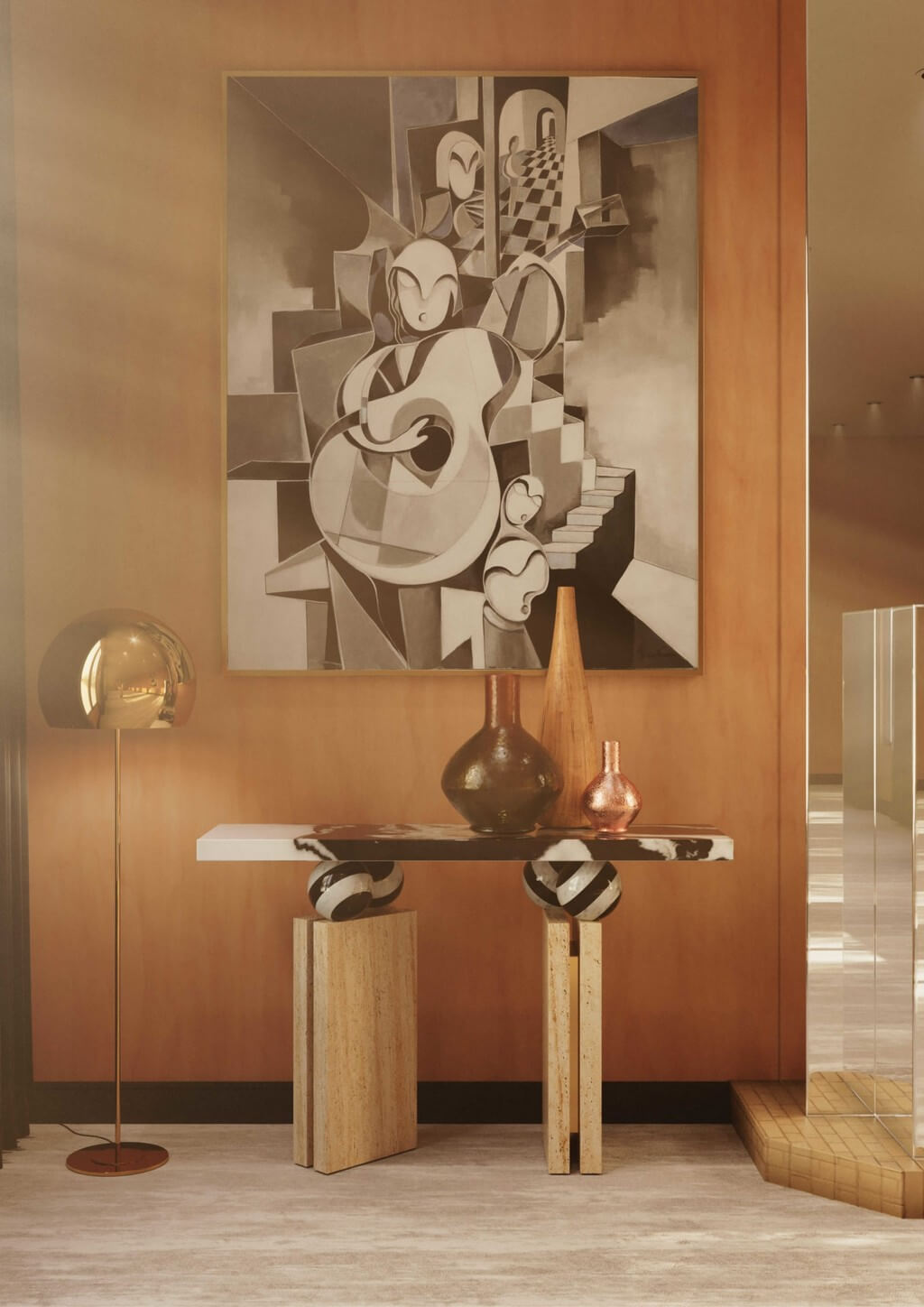 All these beautiful objects are his companions in the never-ending cycle of drawing and designing his passion and life. "Nobody can imagine my capacity for solitude," he once observed. "For somebody like me, who cannot stop accumulating objects, the absence of them is an oddity."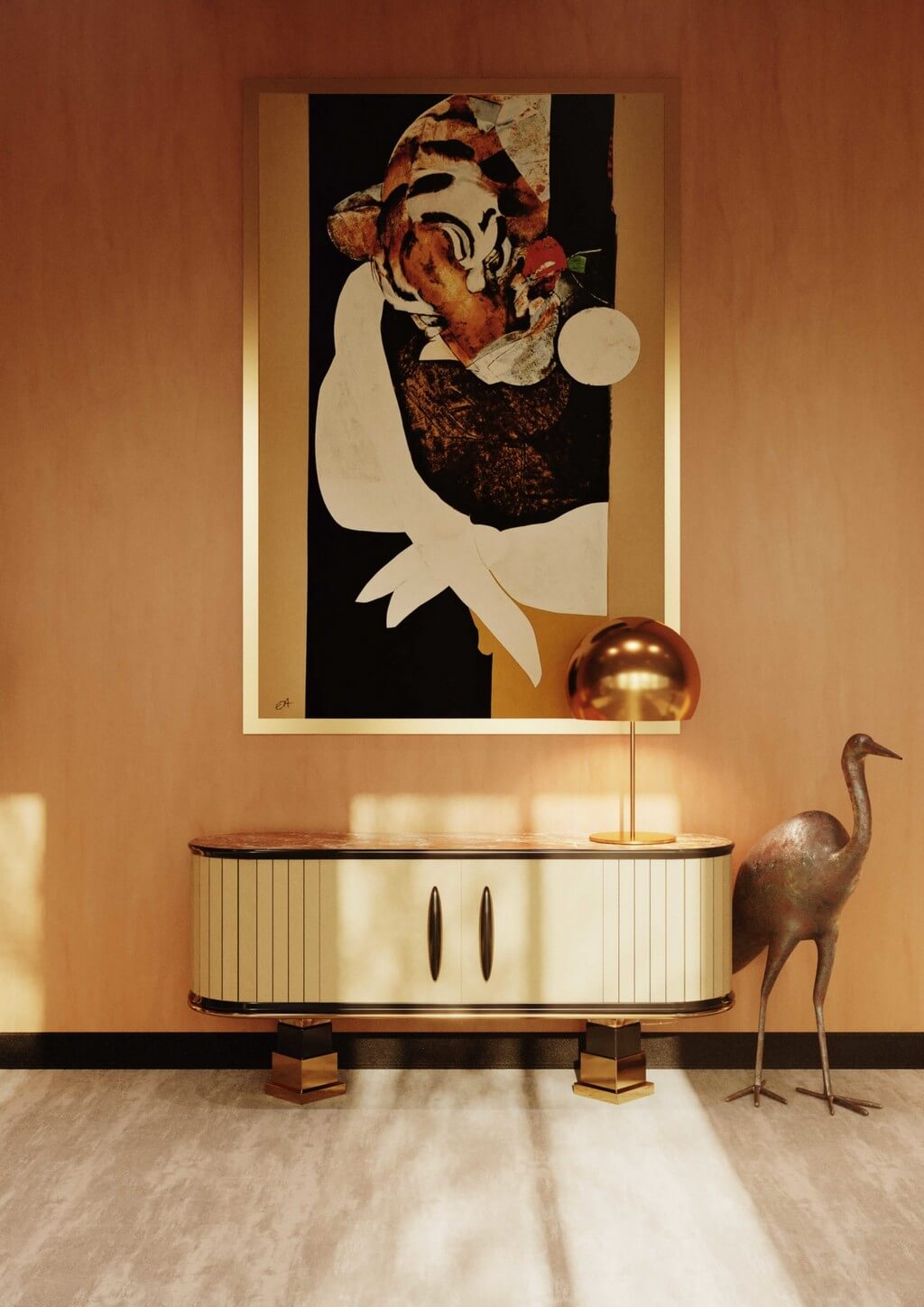 Moreover, Saint Laurent's good friend, Paris interior designer Jacques Grange, has helped with the interiors' adjustments and changes over time. "Jacques surpassed himself in refining the details," Saint Laurent has pointed out. "The stitching on the draperies, the quilting on the bedspread, are marvelous."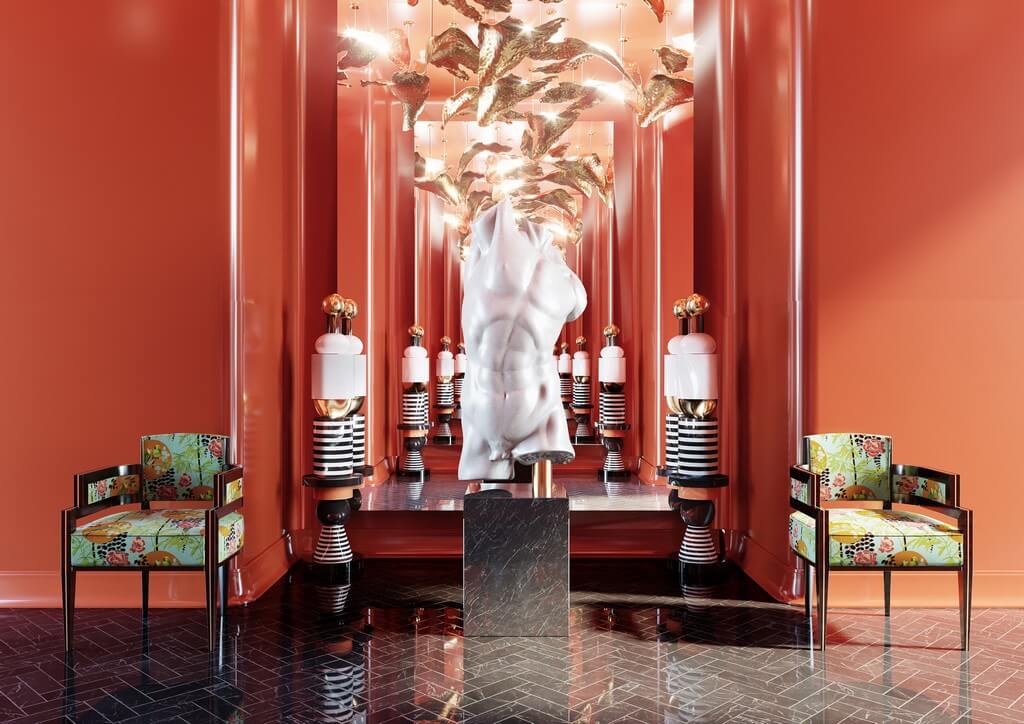 However, the fact that the apartment has sustained its appeal throughout its evolution is best explained how Yves Saint Laurent talks about himself. "I suppose I can say that my success comes from being completely in harmony with my era," he has said. "I have no nostalgia for the old days. I am glad that things change."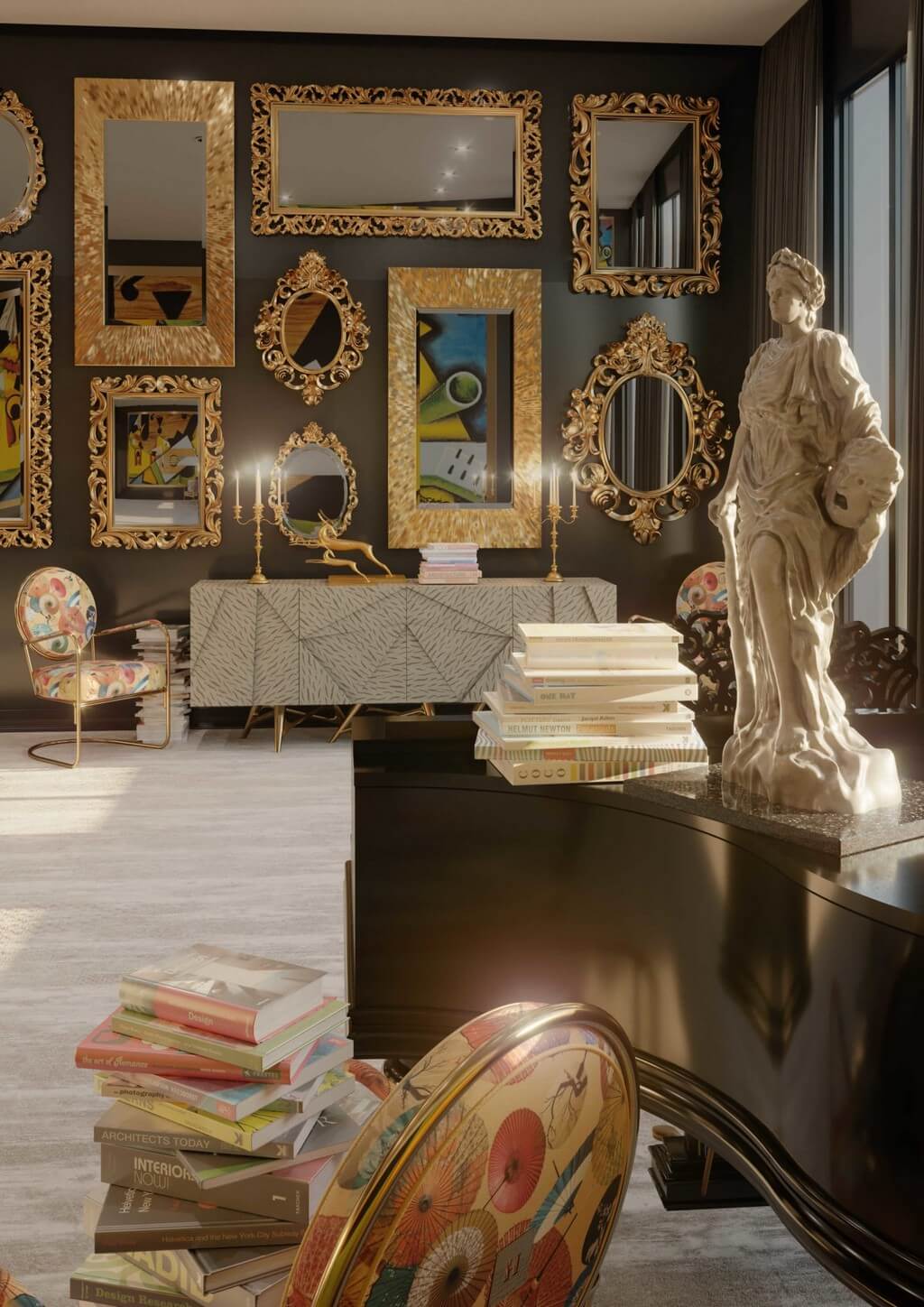 We really hope you liked our article. Feel free to pin all the images to your favourite Pinterest board. Meanwhile, you can also visit our Pinterest boards to get more inspirations.
Get more ideas for your projects and find functional, stylish, and sizable lighting and furniture choices: