Iris Van Herpen is leading the revolution of high-tech fashion. Collection after collection, the Dutch fashion designer presents wearable architecture fashion couture.
ARCHITECTURE FASHION COUTURE
What's the relation between fashion and architecture? For Iris Van Herpen is technique, and materials.
The debut of the Dutch fashion designer happened in 2011. Back then, Iris Van Herpen teamed up with Benthem Crouwel Architects to create a 3D-printed skeleton dress. Ever since Iris Van Herpen is the world-leading name for high-tech fashion. Van Herpen is known for creating elaborate, sculptural haute couture.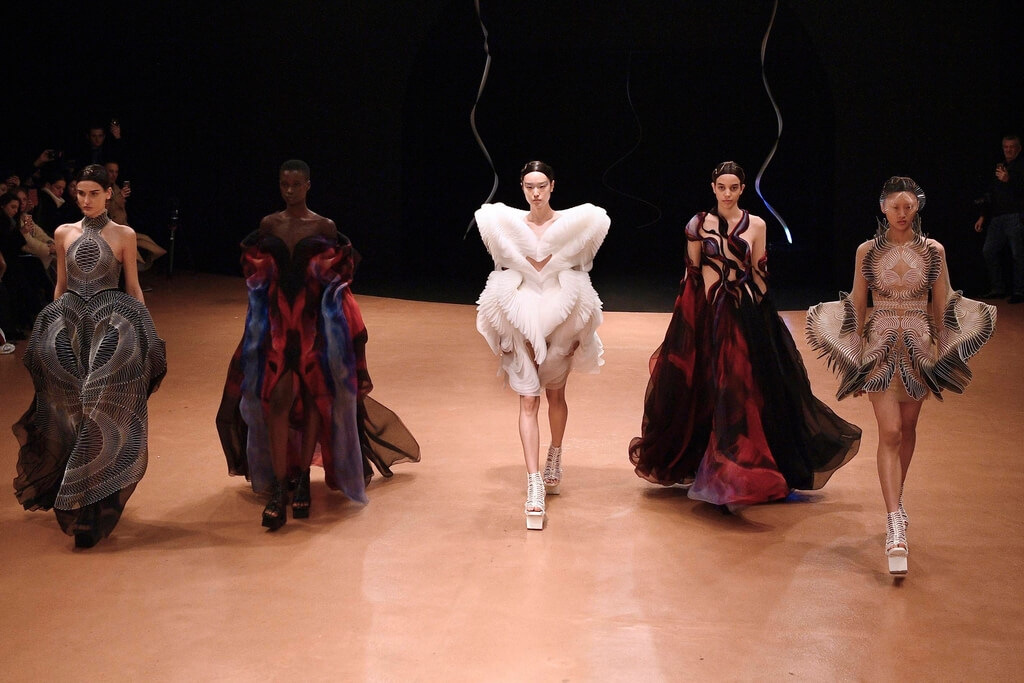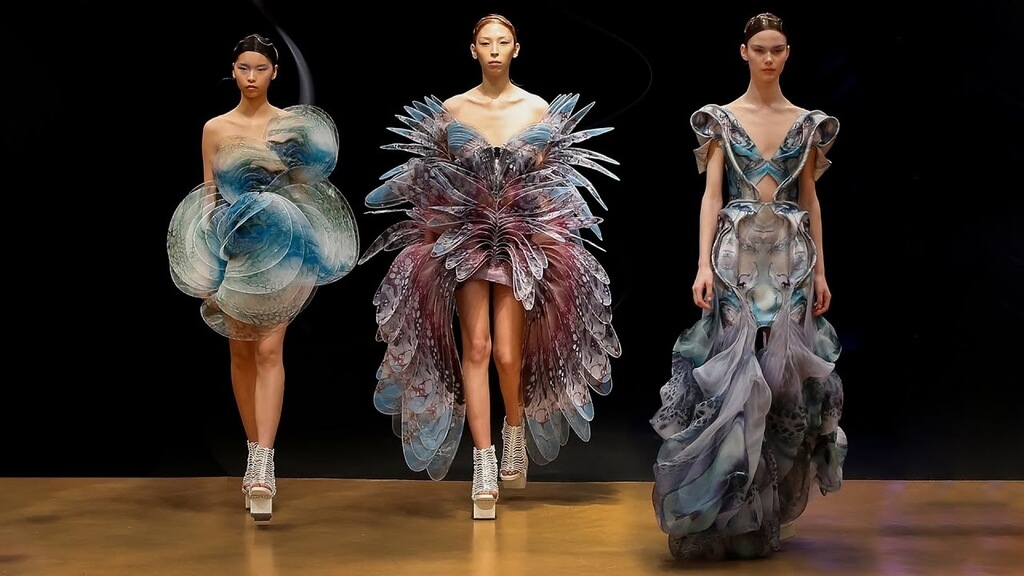 The 3D print techniques that the architecture studio used to model making were replicated to Iris Van Herpen's runway show. Eventually, the fashion designer became known for her unique aesthetics. And for being a pioneer in high-tech fashion as well. As a result, Iris Van Herpen has dressed superstars like Rihanna, Lady Gaga ou Björk, just to name a few.

The fashion business became more demanding from Van Herpen. However, Van Herpen goes further on innovating. Starting from a 3D printed dress Van Herpen moved to revamping fabrics, making dressed made of alluminium, for instance.
HIGH-TECH FASHION INSPIRED BY NATURE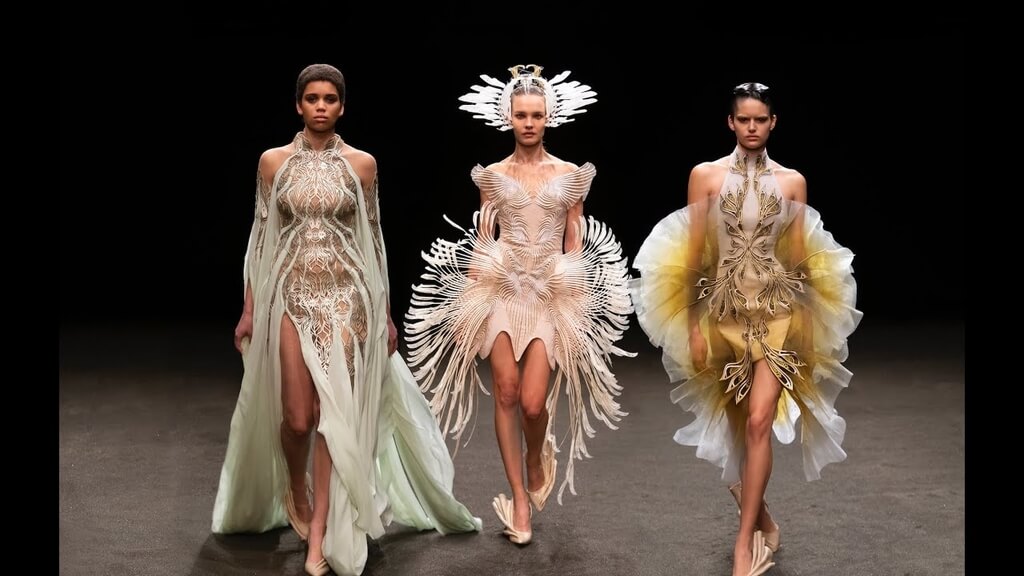 Throughout her collections, Van Herpen becomes more innovative and unworldly. However, the designer is very down-to-earth when it comes to taking care of the environment. From the beginning, nature is present in her work. Either represented in colors, forms, textures, or movements. Such as birds' feathers and their flying mechanism. More recently, the mastery of Iris Van Herpen is revealed in her 2021 Spring/Summer collection, Roots of Rebirth. On the runaway, Van Herpen introduces architecture haute couture fashion made of marine waste.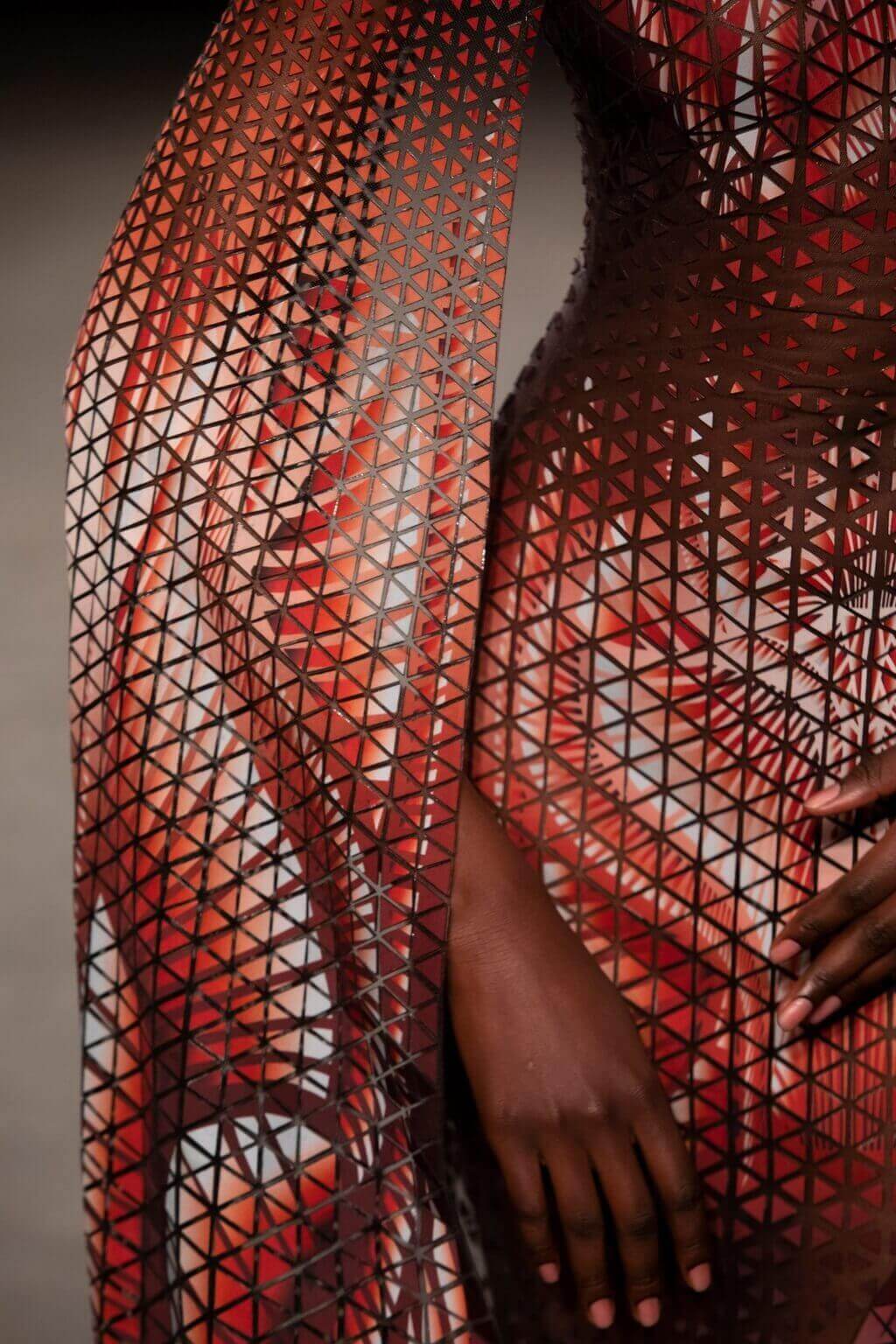 NATURALIS BIODIVERSITY CENTER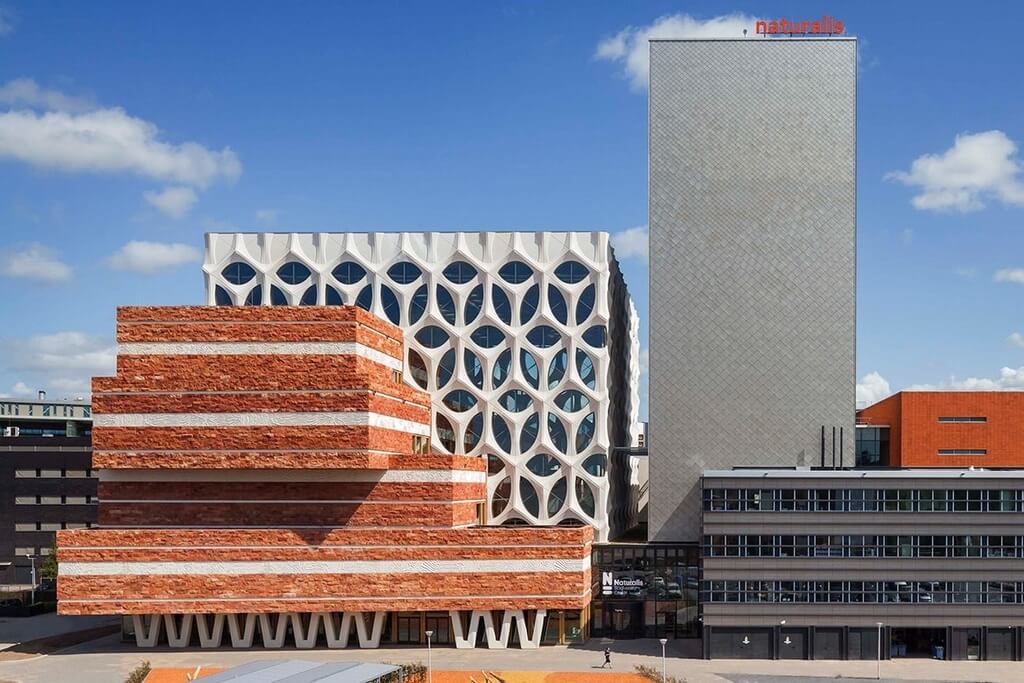 Iris Van Herpen is one of those cases in which the student has become the master. After many years of collaborating with architects, artists, and technologists to develop her sculptural haute couture collections, Van Herpen finally has her debut on architecture projects.
In 2019 Iris Van Herpen teams up with Neutelings Riedijk Architects to design sculptural panels to adorn both the outside and the inside of Naturalis Biodiversity Center in Leiden.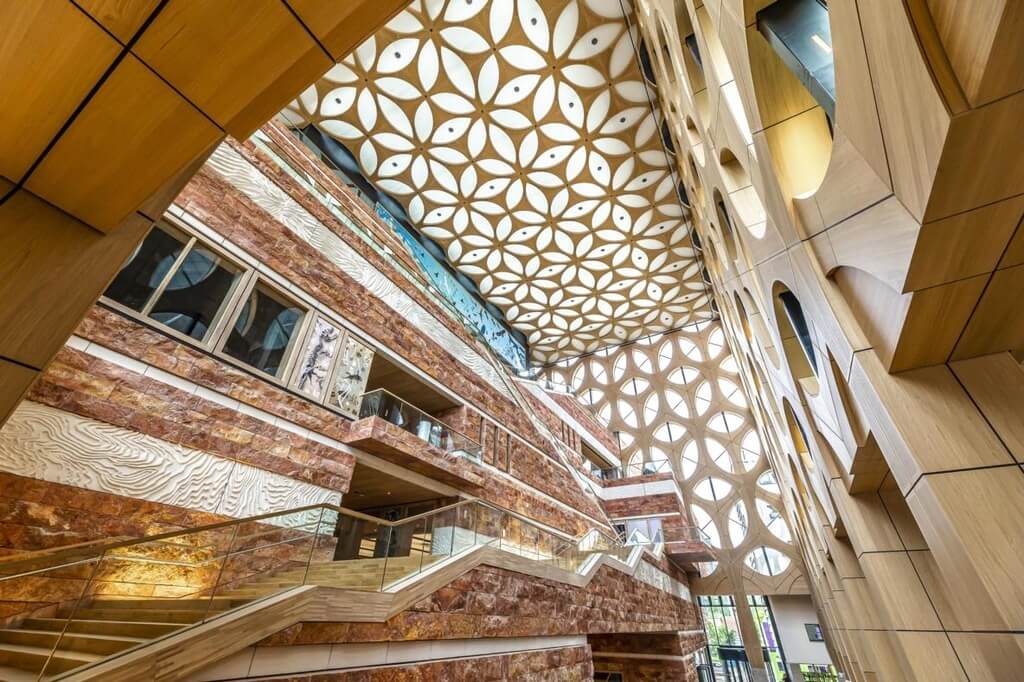 The expertise of Iris Van Herpen in creating natural forms led the fashion designer to develop 263 panels made of hand-sanded concrete and small grain-sized white marble aggregate. Again, to a new challenge, Iris Van Herpen uses an innovative technique. The immaculate white panels replicate Naturalis' DNA, the composition of fossils and erosion stones.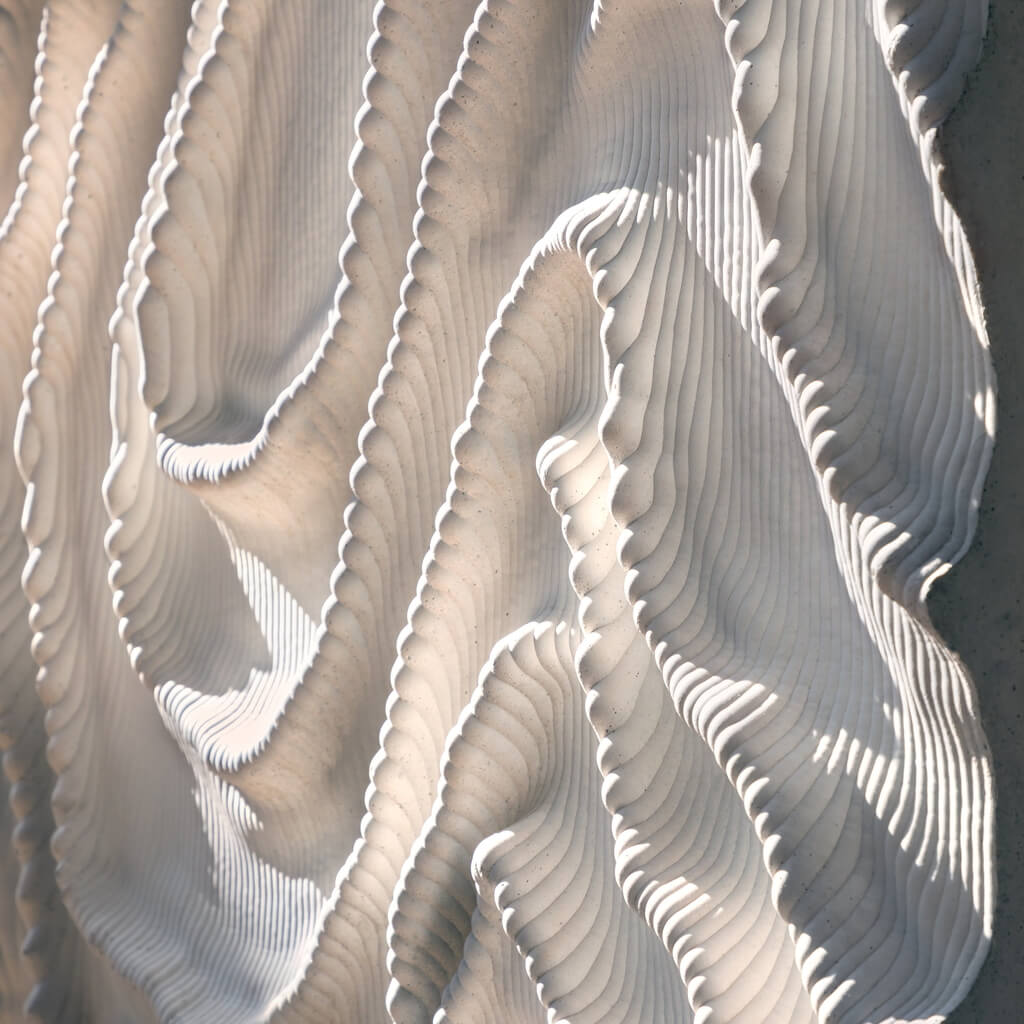 Iris Van Herpen states that "Three-dimensional biomorphic patterns entwine the in-and outside of Naturalis, like the archeology of a dress." and to the fashion designer stone is the same as silk.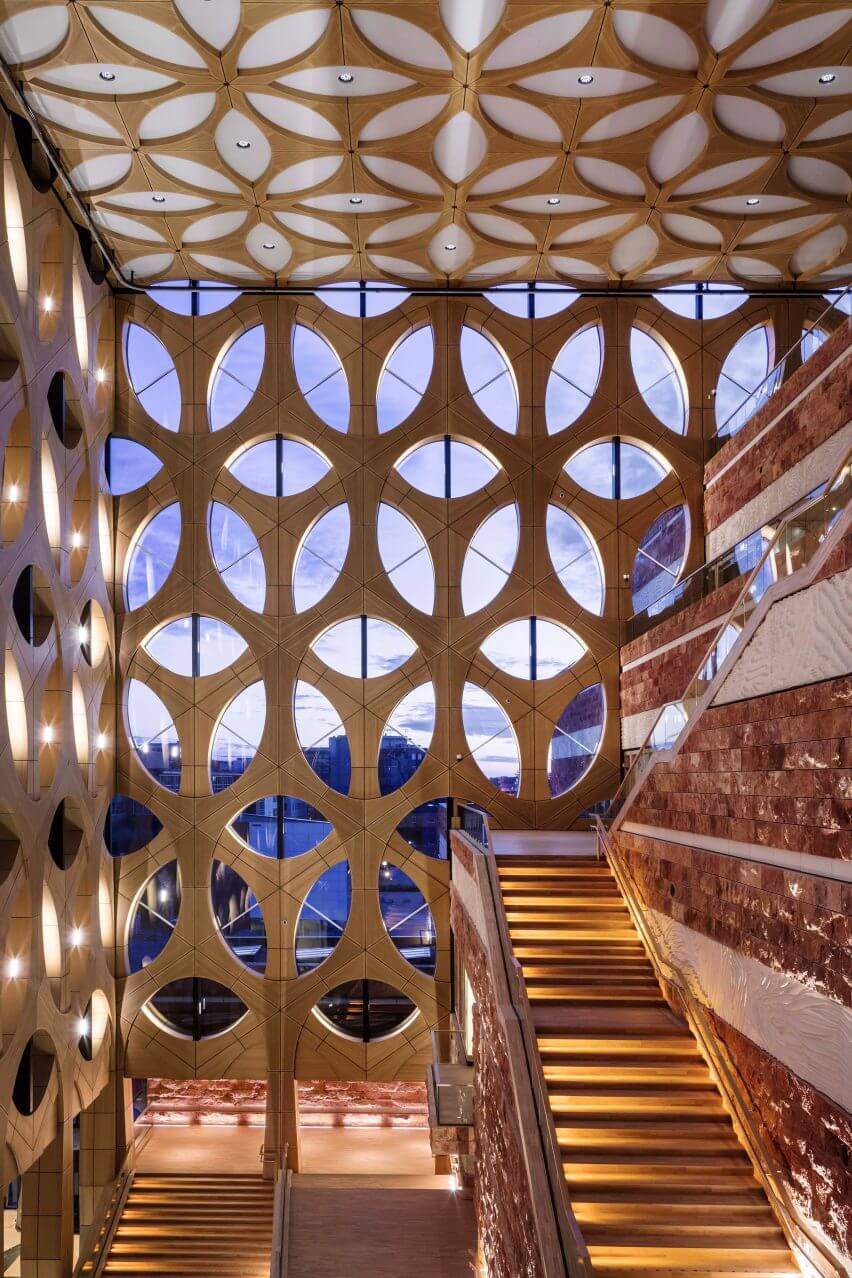 The world's largest biodiversity research institute and museum are now wrapped up in immaculate white panels. As an outstanding fashion designer, Iris Van Herpen is the communion of architecture and fashion, science and art, past and future.
For more inspiration on Fashion and Architecture, go to our Fashion Pinterest's moodboard.