The stunning loft of the founders of Apparatus in New York is a laboratory where they experiment with their exquisite creations. Its modern aesthetics and just nostalgia have reinvented the concept of opulence.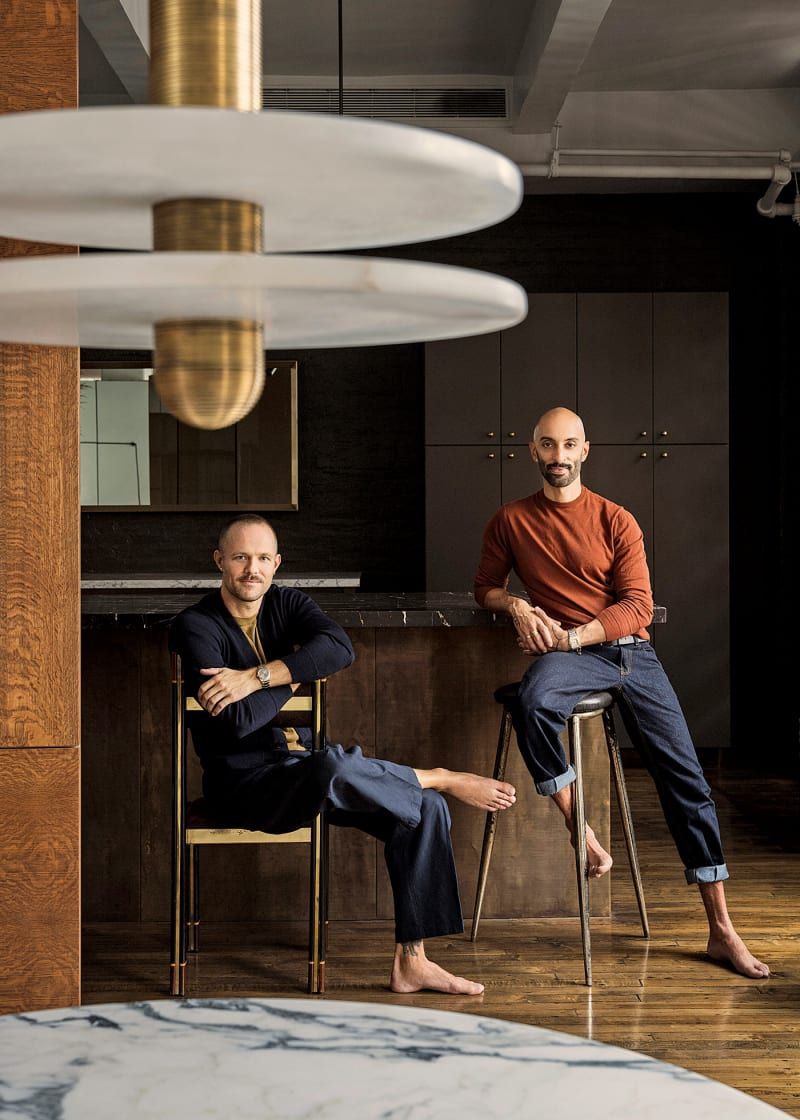 Hendifar and Jeremy Anderson, the founding couple of the Apparatus studio in 2012, have replicated their firm's spirit in their Manhattan home. One of the most audacious and elegant of the current design.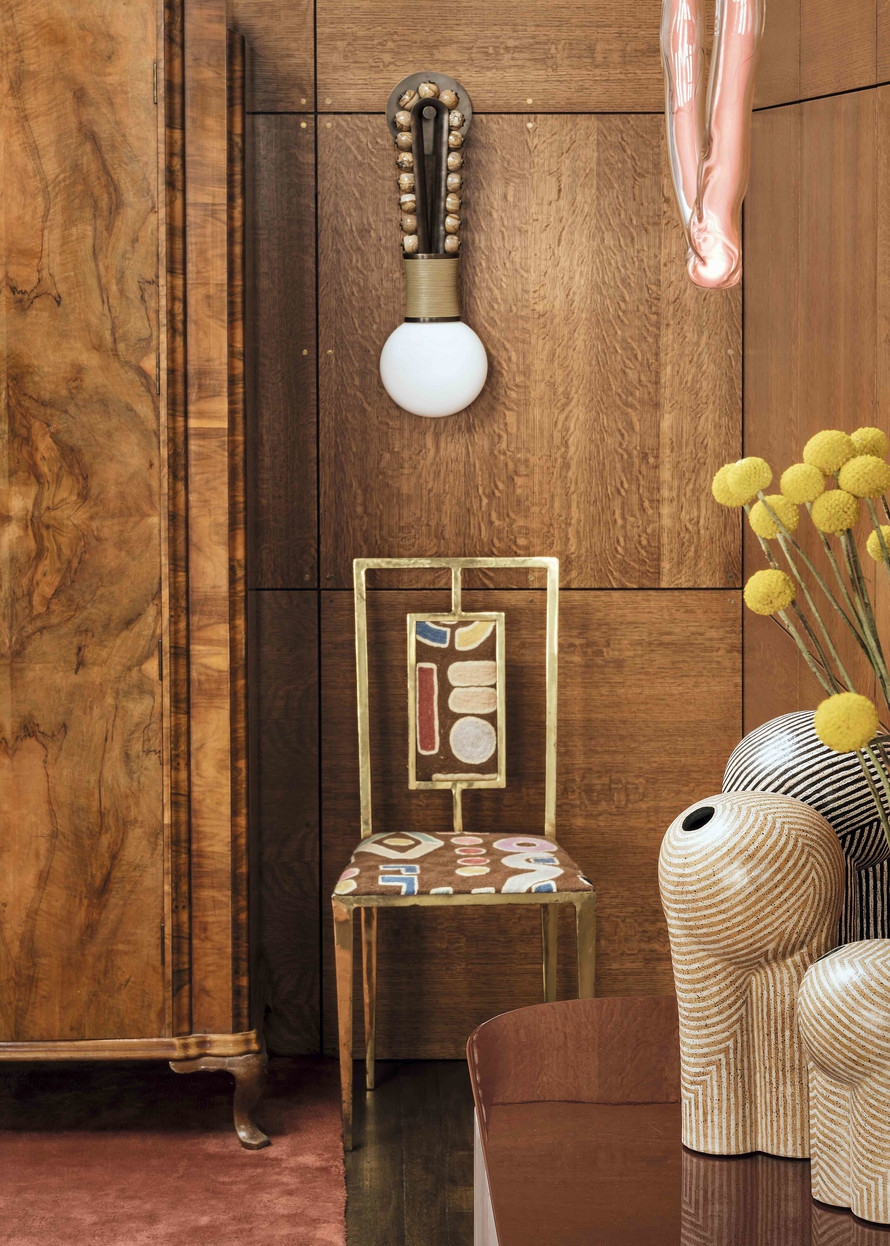 His creations, as unique as they are personal, began as luminaries. However, the studio now expanded to tea sets, candles, or even a tote bag, gather here together with vital memories and with the privileged view of the city.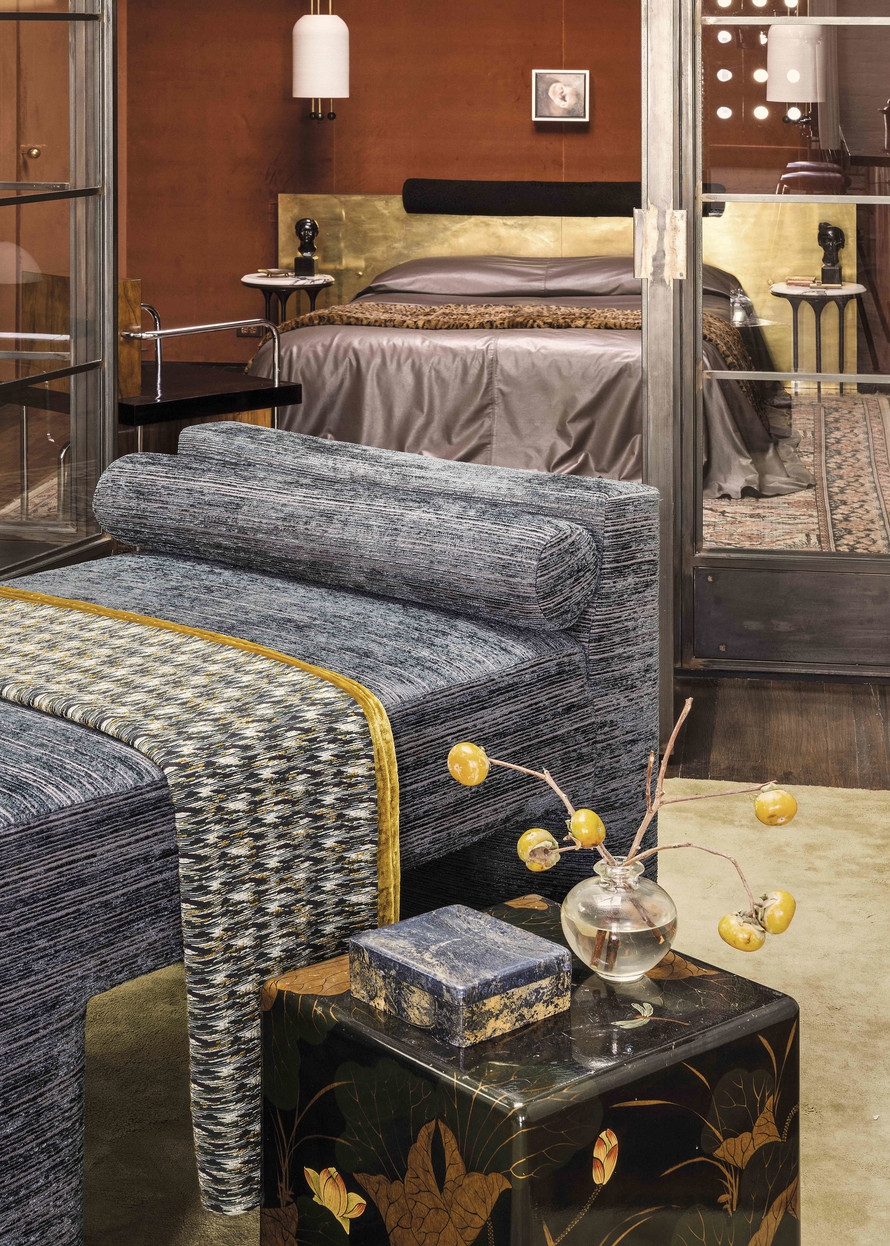 Although the first word that comes to mind for Gabriel Hendifar is eclectic, he quickly finds an expression that defines his stunning loft in New York much better: "It is a bit alchemical."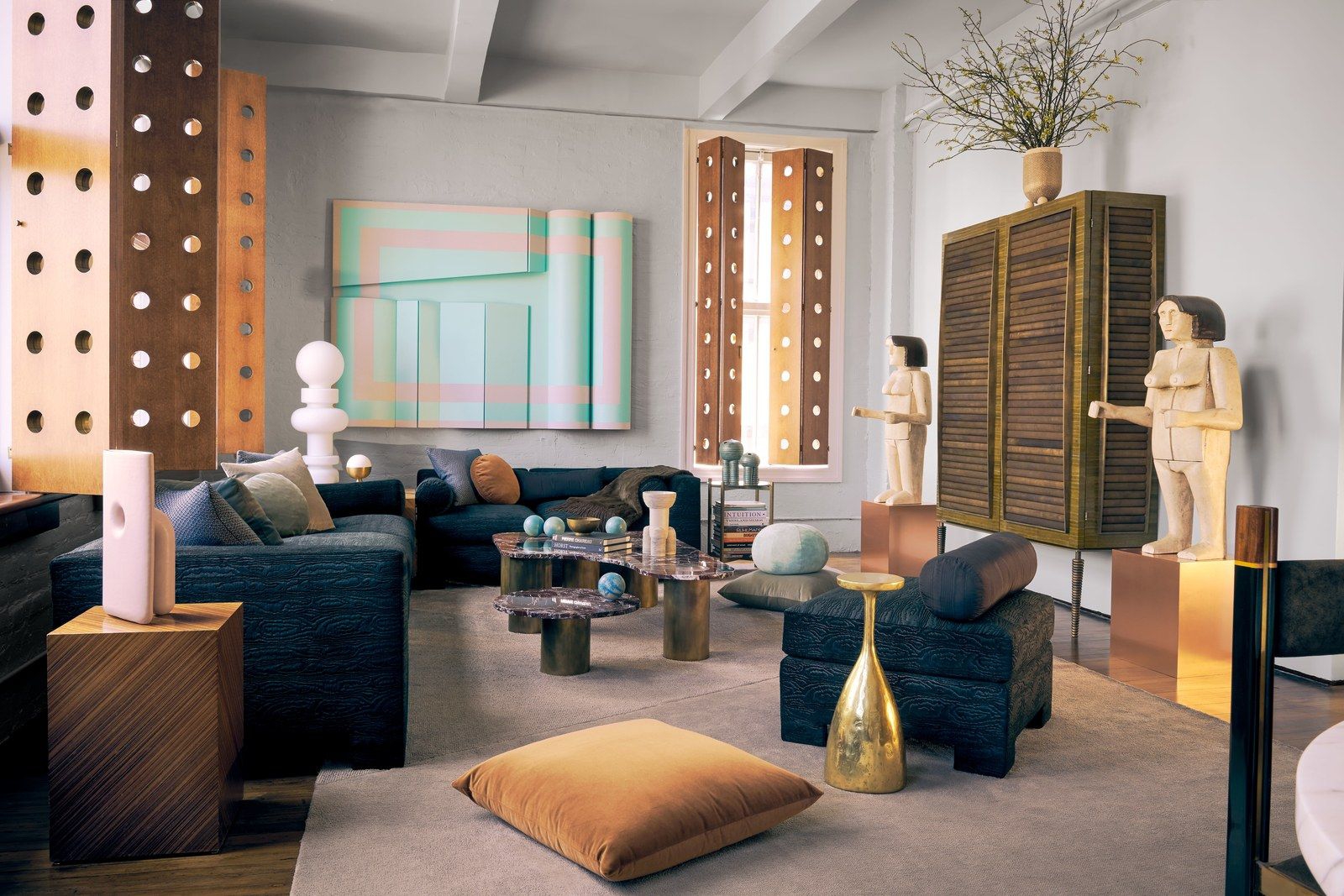 "Jeremy found the home, who is kind of a detective for this," continues Hendifar. "It was a completely open space. We fell in love with its light and, although we did not make many modifications, we wanted something more formal, an intermediate formula between a loft and a conventional apartment ".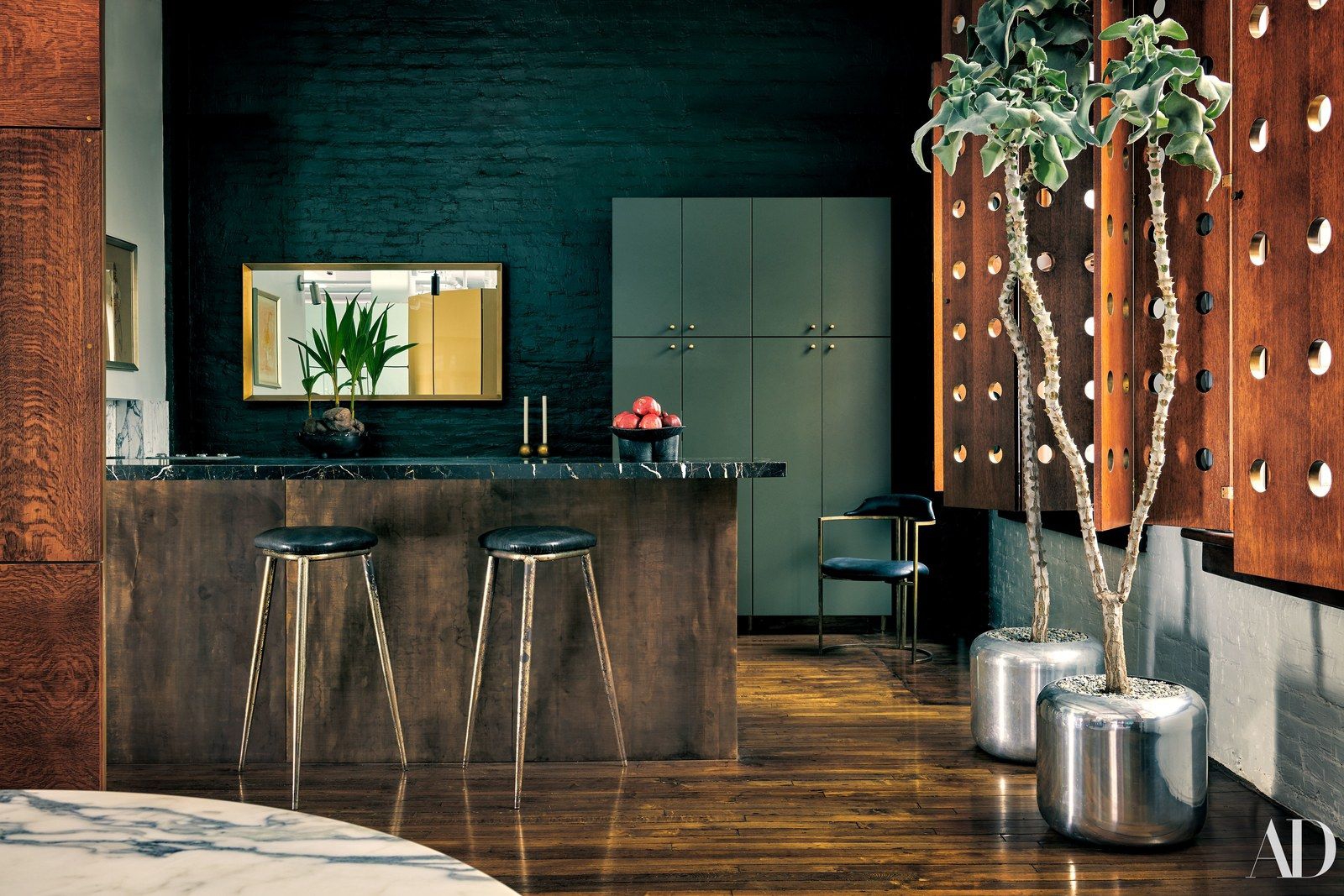 Thus, this stunning loft has 200 square meters, with a bedroom, dressing room, kitchen, dining room, and living room play to interpret both roles thanks to an independent oak wall that the couple installed.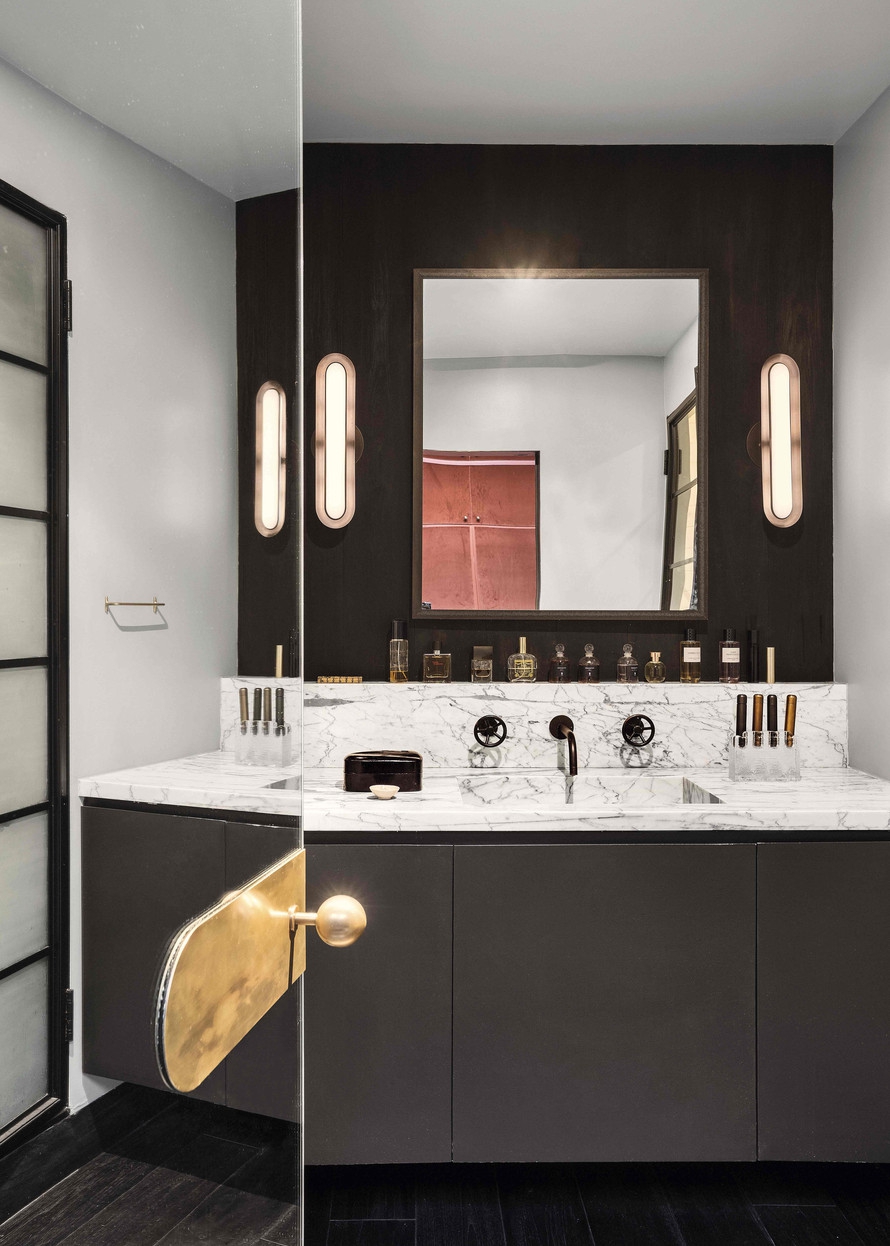 Jeremy found it incredible from the moment he saw it in an antique shop. At first, they did not even know where they were going to put it because it was over four meters tall and had no frame.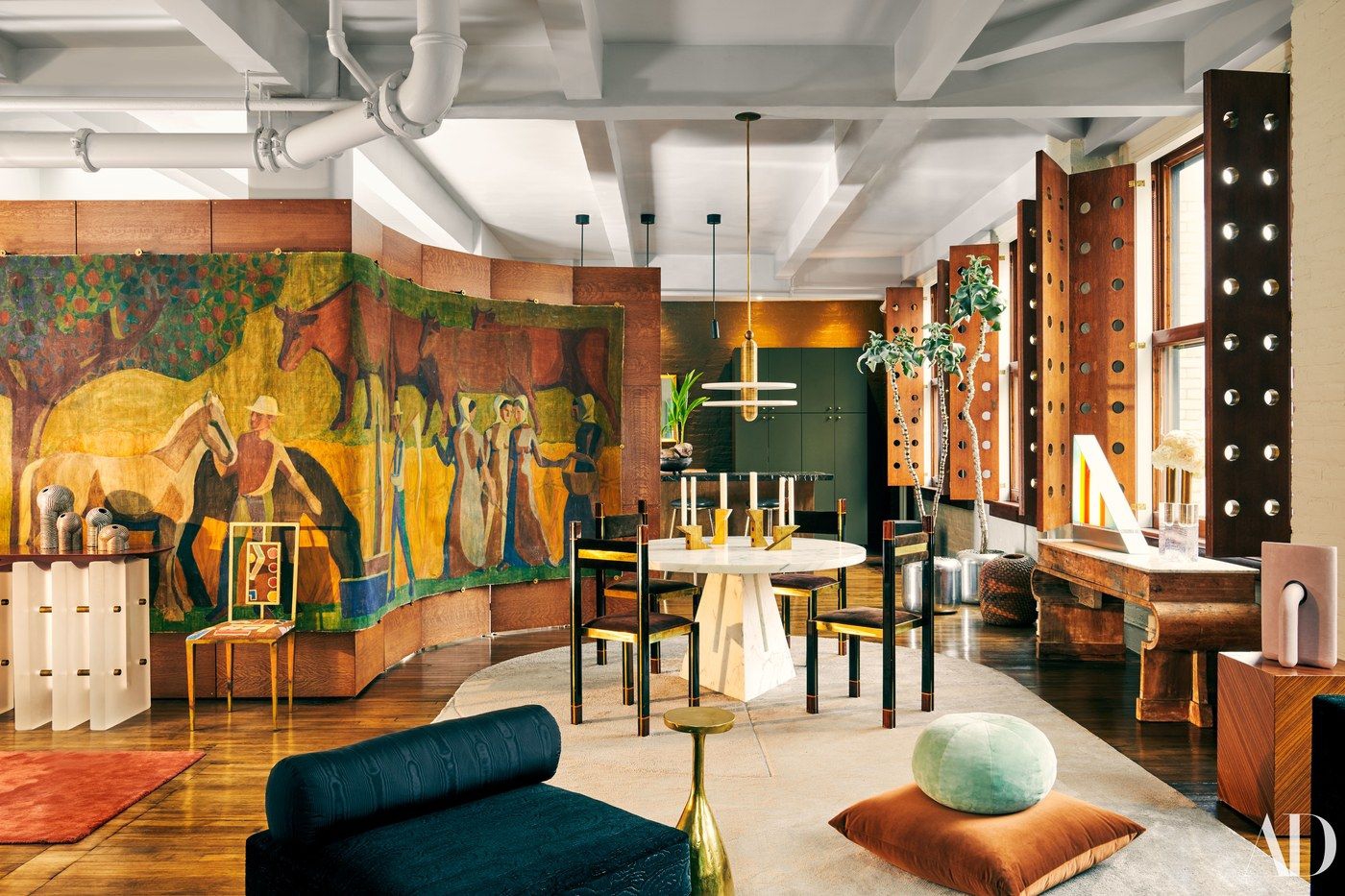 The interior design is not regulated by any norm beyond their tastes and obsessions.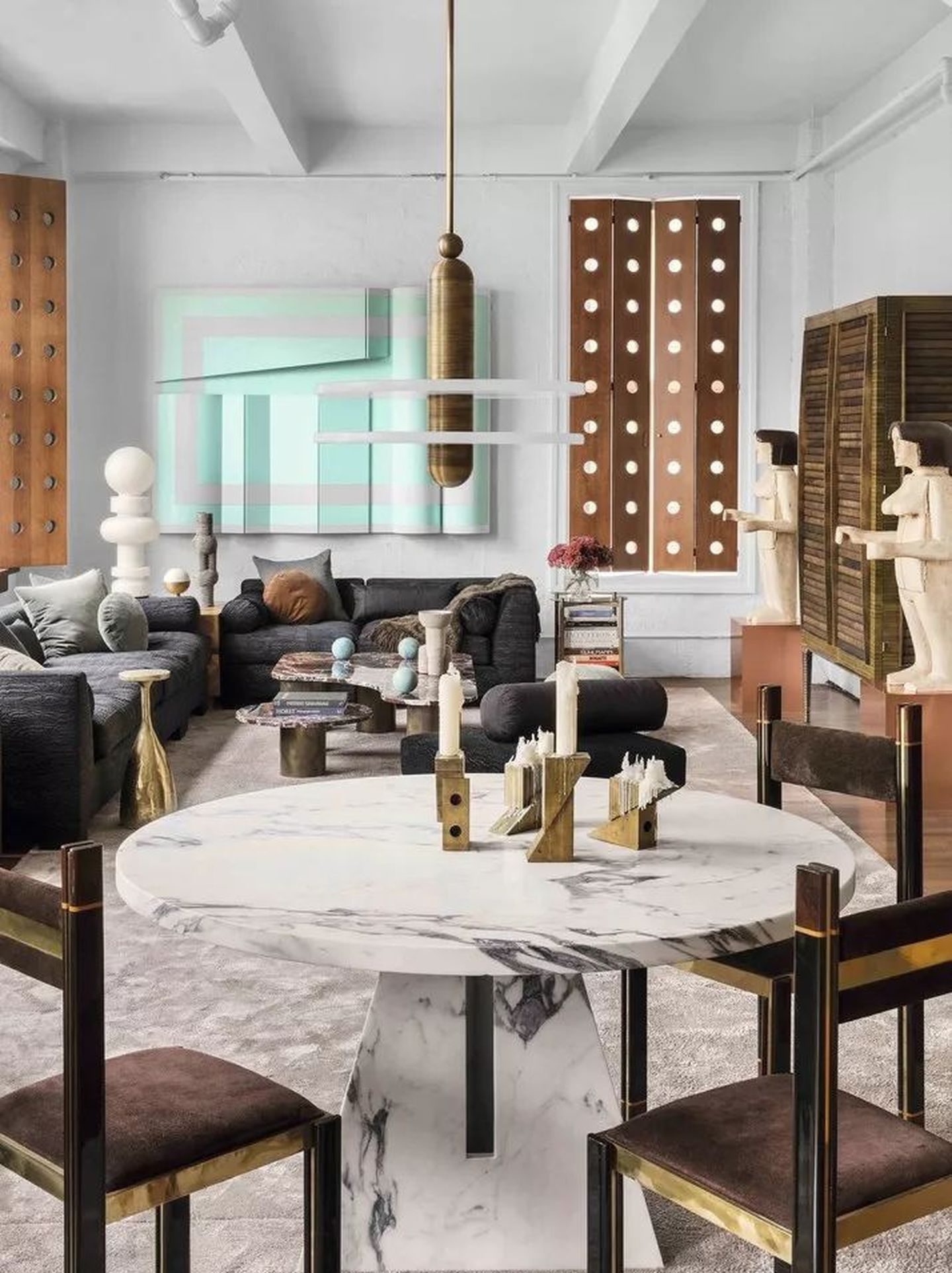 The veined marble of the kitchen contrasts with the leather and brass of the headboard of your bed.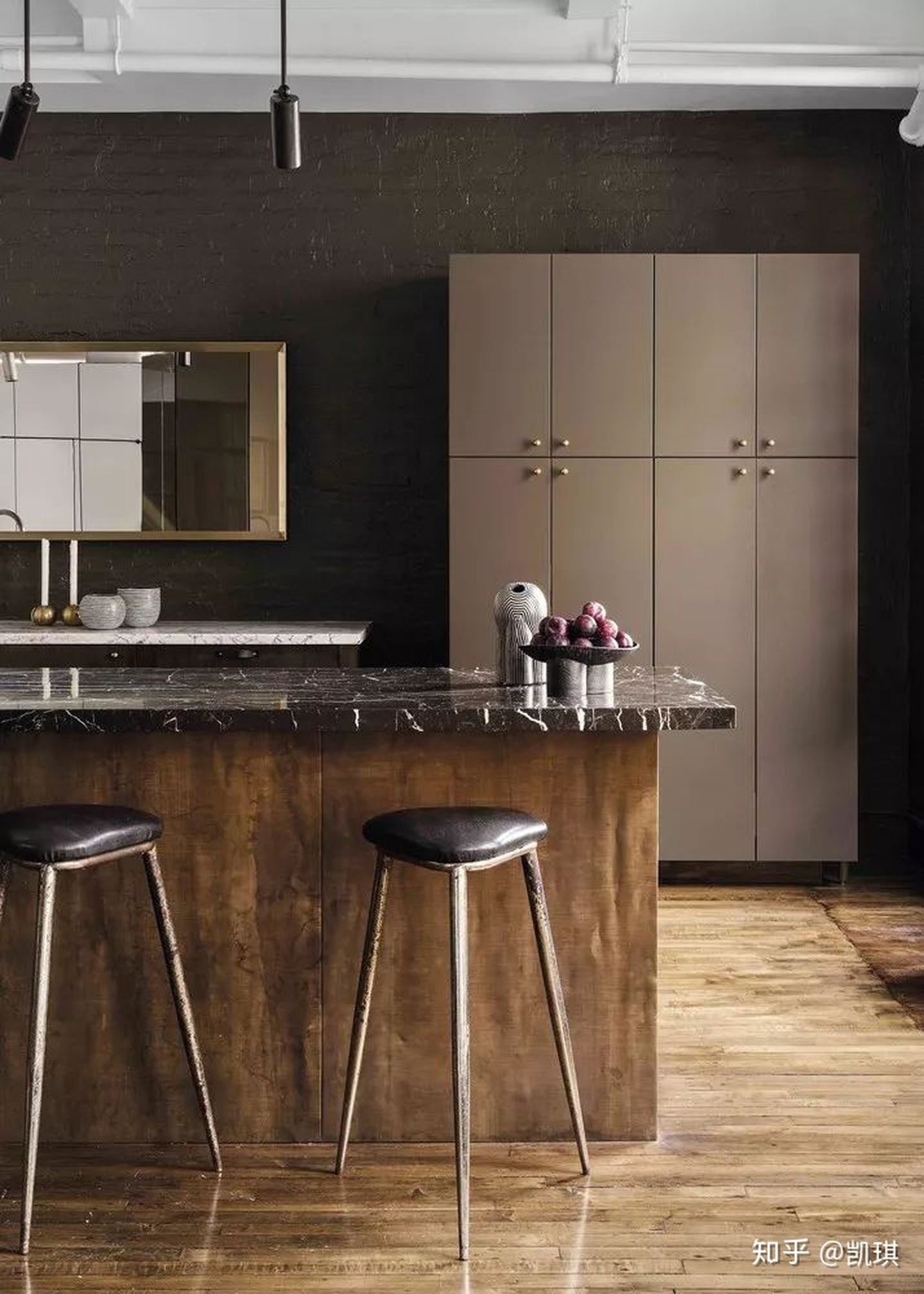 Sensual textiles such as velvet surrounding the bedroom walls like a case contrast with the lacquer and resin of the entrance console.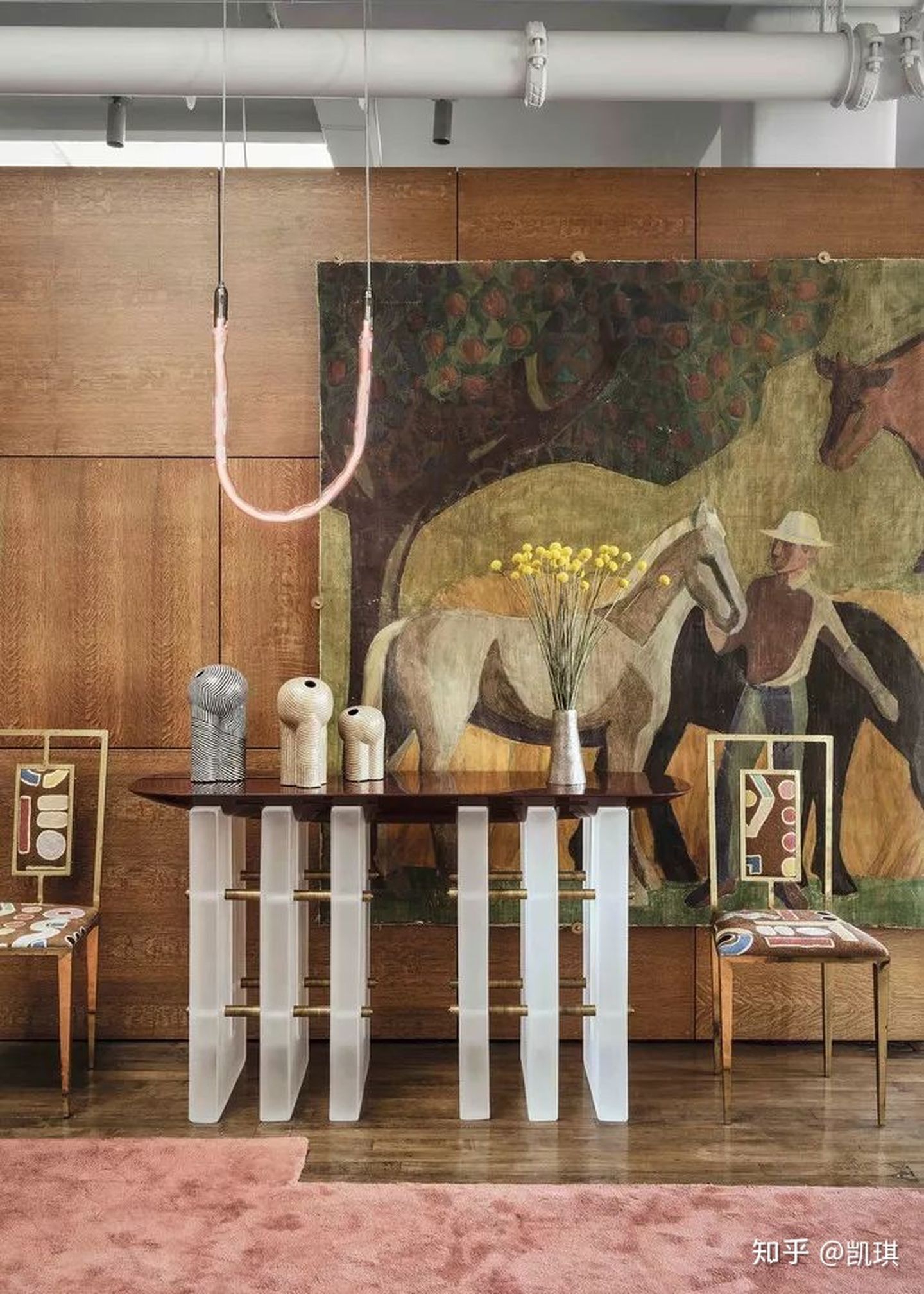 Everything is mixed as in a game, with memories that the couple places between Art Deco, rationalism, or even surrealism.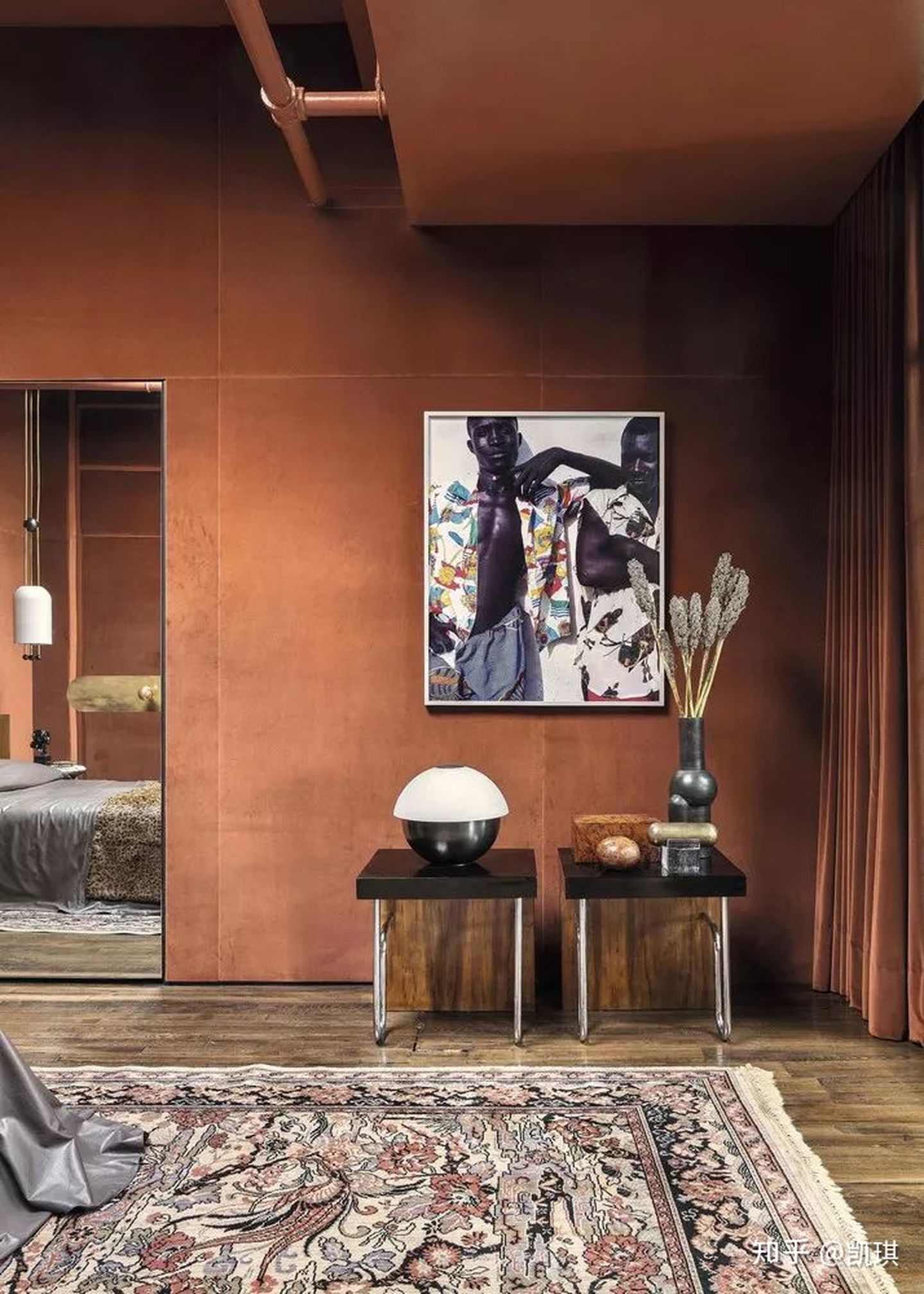 "Many of our collections start with objects that we want to live with," he says. Proof of this is the two ceiling lamps on the sides of his bed that Hendifar designed specifically for that room, and that, in the end, ended up being part of his Lantern series.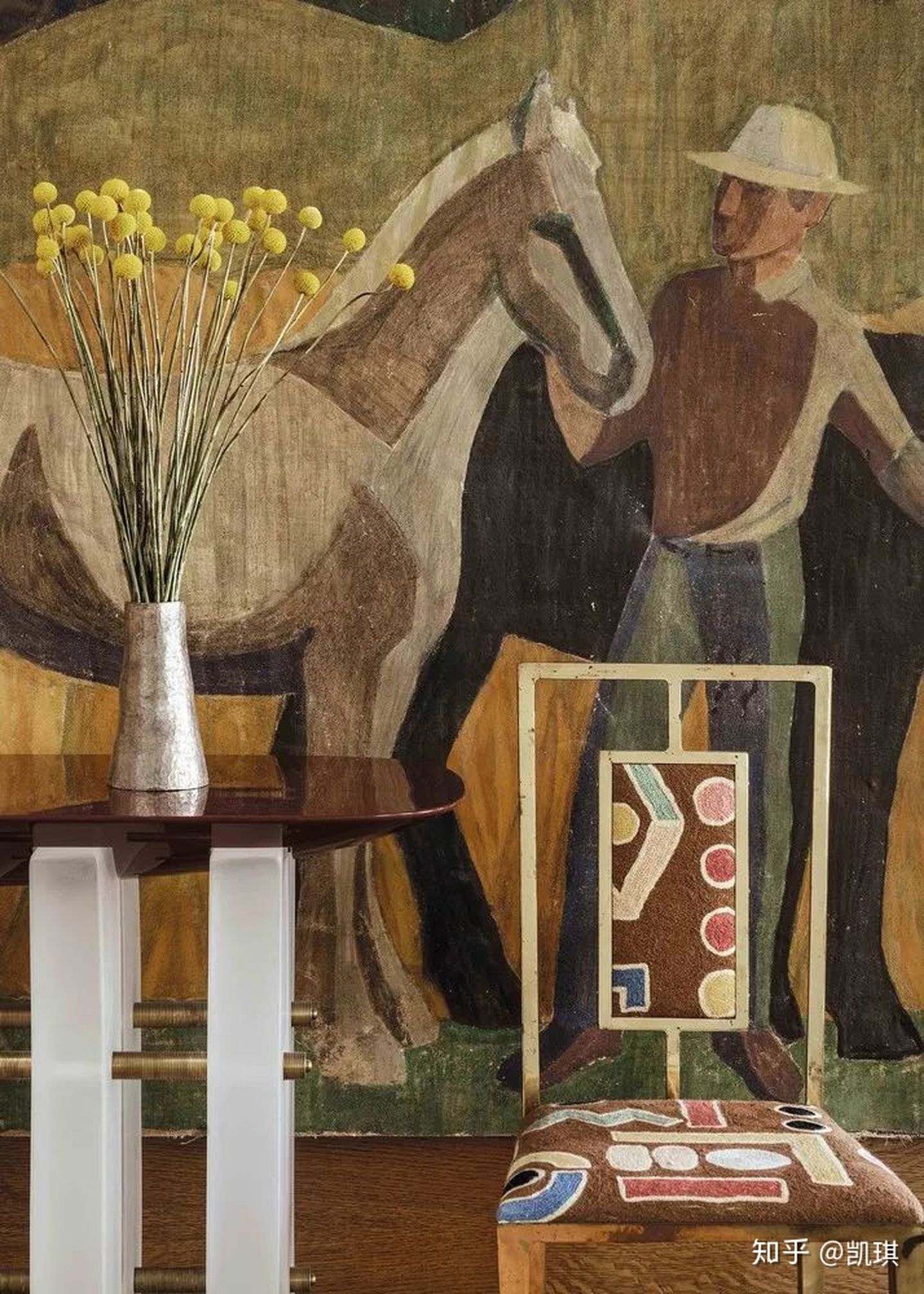 We really hope you liked our article. Feel free to pin all the images to your favorite Pinterest board. Meanwhile, you can also visit our Pinterest boards to get more inspiration.
Get more ideas for your projects and find functional, stylish, and sizable lighting and furniture choices: