AD Middle East made a fine selection of Dubai's best contemporary villas – and we love them so much that we can't go without mentioning them. They are three. Three modern villas are among Dubai's most stylish – and exclusive – districts. And they belong to either art dealers or artists.

Taher Asad-Bakhtiari, Nasim Köerting's sister, and Arwa Hafiz are the owners of Dubai's best contemporary villas.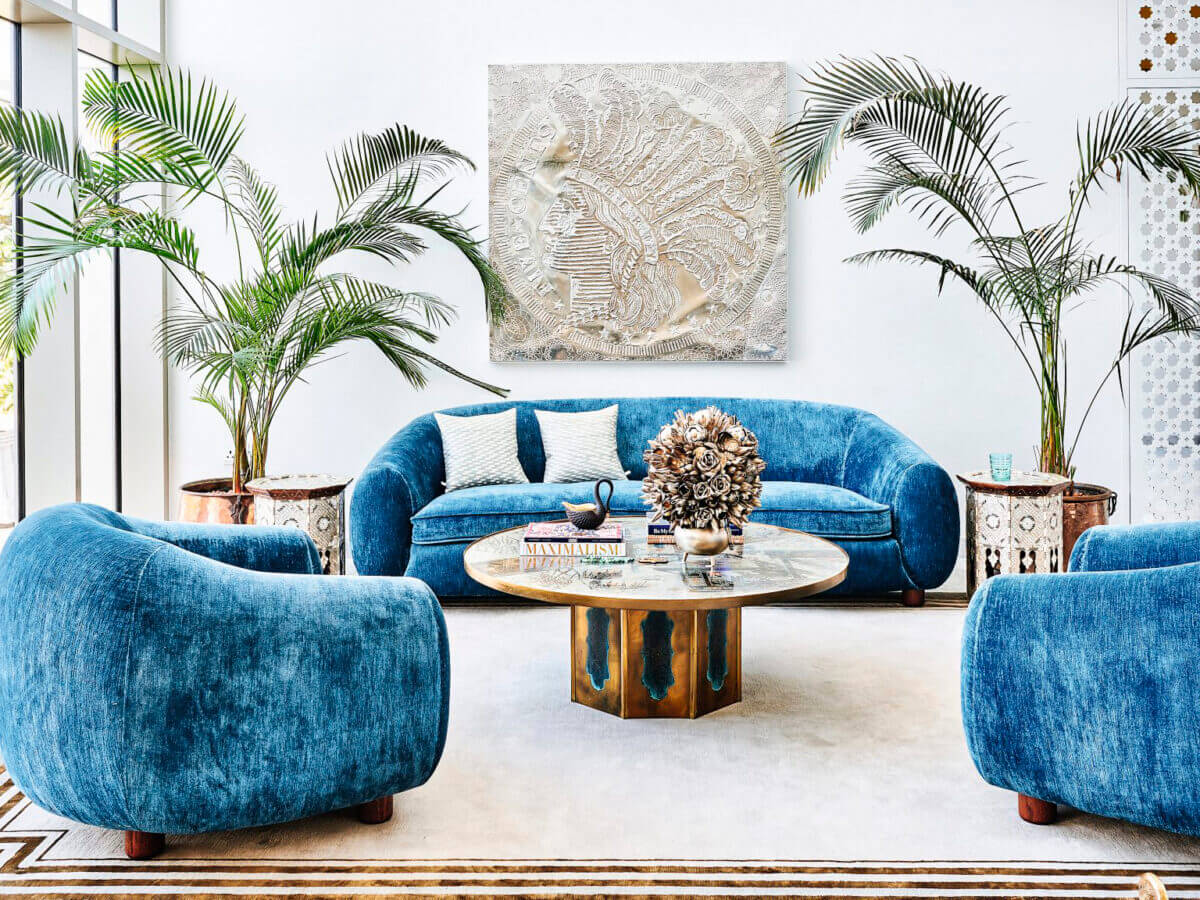 TAHER ASAD-BAKHTIARI'S CONTEMPORARY VILLA
Taher Asad-Bakhtiari is an Iranian designer based in Dubai. The artist shares his home with his sister. Even though the siblings have been inhabiting their home for seven years, it has a nomadic spirit due to the juxtaposition of eclectic furniture and contemporary art pieces.

At Taher Asad-Bakhtiari's contemporary villa in Dubai, his childhood in Iran is present – in every room, there are colorful tapestry and tribal decorative elements from Iran, Turkmenistan, and Afghanistan – most of them inherited by Taher and his sister.

To this showcase of precious textiles, Taher Asad-Bakhtiari adds contemporary artworks with vivid and vibrant colors. His home looks like a living gallery – and there's no doubt that is one of Dubai's best contemporary villas.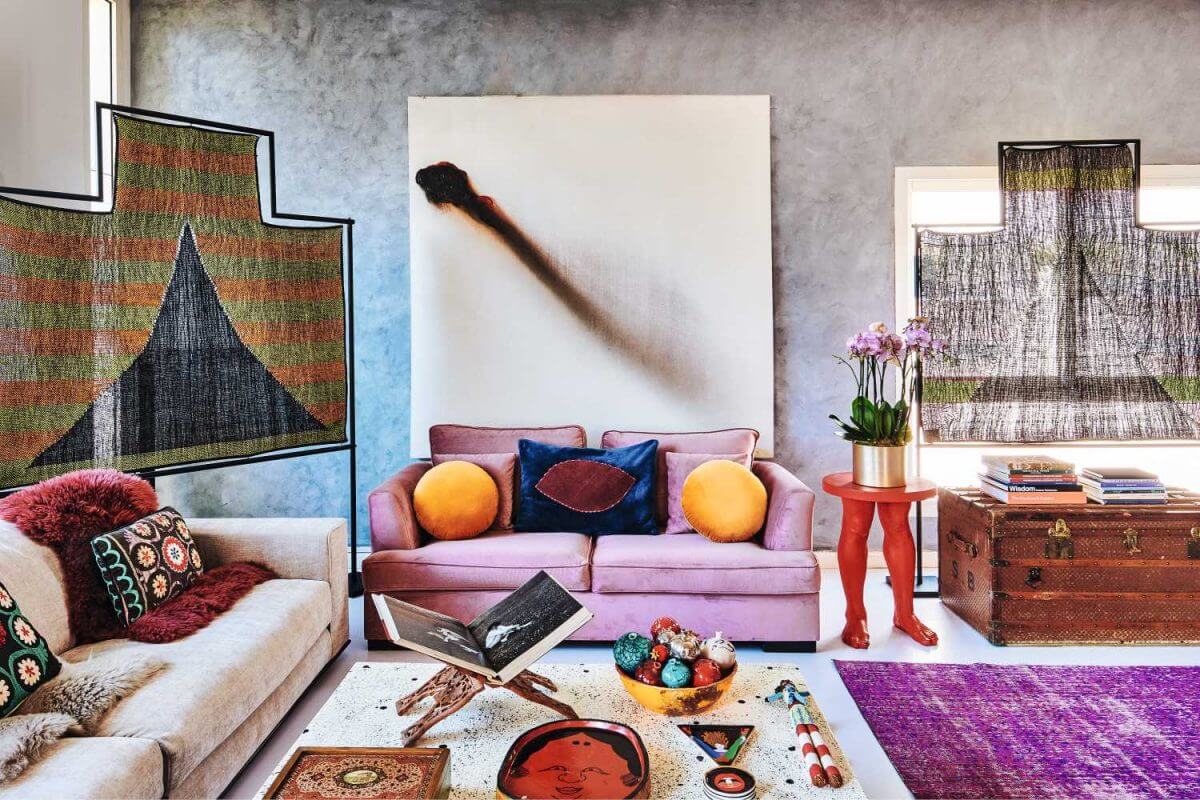 NASIM KÖERTING'S SISTER CONTEMPORARY VILLA
The Australian-born designer Nasim Köerting has created a colorful home for her sister who put down roots in Dubai.
With a multicultural background, the home of Nasim Köerting's sister exhibits curated European furniture with contemporary design.

To a minimalist color palette of white, beige, and gray, Nasim and her sister added pops of color both in form of furniture and contemporary art. The end result is one of Dubai's best contemporary villas.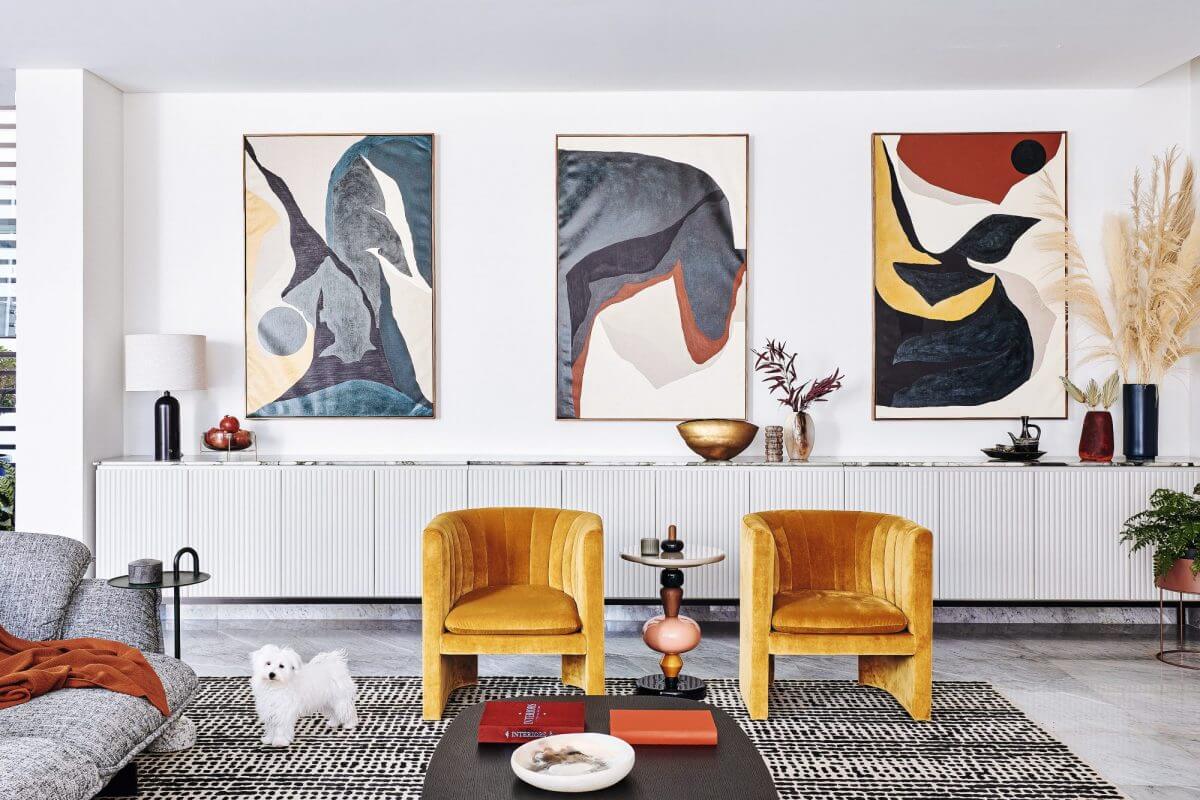 ARWA HAFIZ'S CONTEMPORARY VILLA
Arwa Hafiz is the owner of one of the best furniture galleries in Dubai, The Odd Piece. In District One in Dubai, Arwa Hafiz also owns a new-build contemporary villa that she decorated herself. 

The Odd Piece offers vintage furniture and contemporary furniture, amazing lighting fixtures, and luxury modern rugs. Arwa Hafiz's contemporary villa in Dubai mirrors the luxury furniture gallery juxtaposing Arabian and European aesthetes.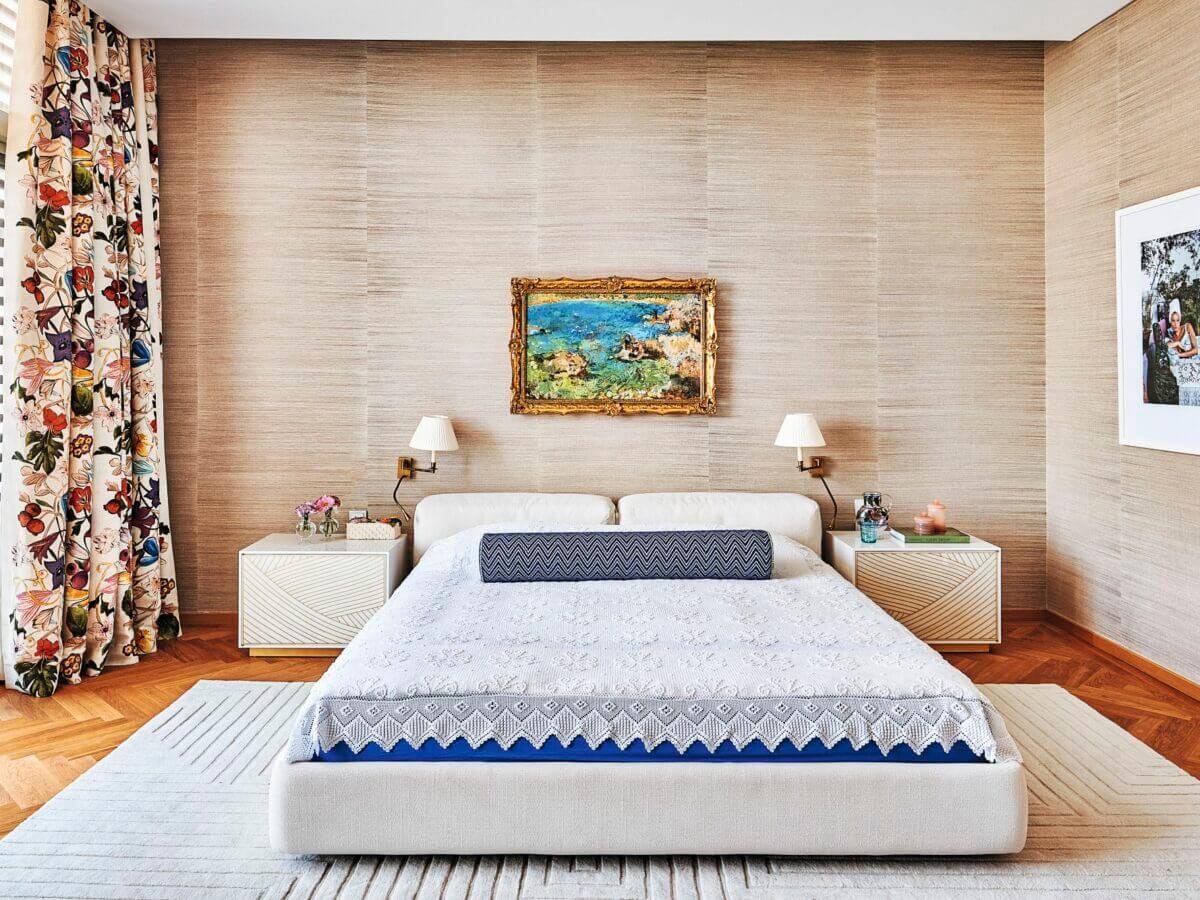 Step inside one of Dubai's best contemporary villas with our article Inside The Home Of A Gallerist In District One In Dubai here and get to know better the home of Arwa Hafiz.
This article left you craving for more gallery-esque homes? Get inspired on our moodboard For Art Collector on Pinterest.

Source AD Middle East