This summer home in Dubai presented a challenge for the designer who took into her hands the project of her sister's home in the city. Usually, working on interior design with a family member would present challenges. Still, in this case, the collaboration between the Köerting sisters was delightful and extremely fruitful, resulting in a charming, vibrant, and colorful house that embraced their roots.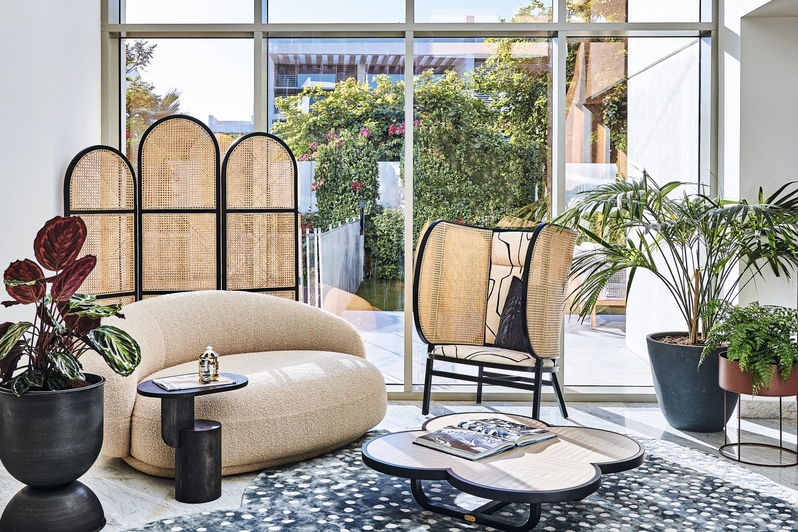 The clients; the sister, and her husband, represent a very international background. She is from Australia and has an Iranian background. Her husband is English, also with Iranian background, grew up in Japan, so the design was strongly influenced by all the different cultures. It took a lot of searches and exchanges of ideas, but a delightful design emerged in the end.
They chose to have a lot of European furniture to decorate their home, but they also wanted to have that touch of uniqueness in their home design. A few were bespoke products, especially when they couldn't find exactly what they were looking for, like the master's bedroom headboard. The interior designer drew a special design, and the couple's maximalist approach asked to make it four times as big. A beautiful potent blue headboard with incorporated light features is the spotlight of their bedroom. Not only do they like the maximalism style decor, but because of their constant traveling lifestyle, they opted for a home with a bit of a luxury hotel feel.
They had two other important, almost non-negotiable features: comfort and durability. The couple has two young kids and also a dog. When designing and choosing the pieces, there was a need to create the perfect places for them and adapt the entire home accordingly. Despite the materials used, most of the furniture has round curvy edges and shapes, with soft yet hard-wearing upholstery fabrics chosen by the couple and perfect for the strong sun of Dubai and the family dynamics.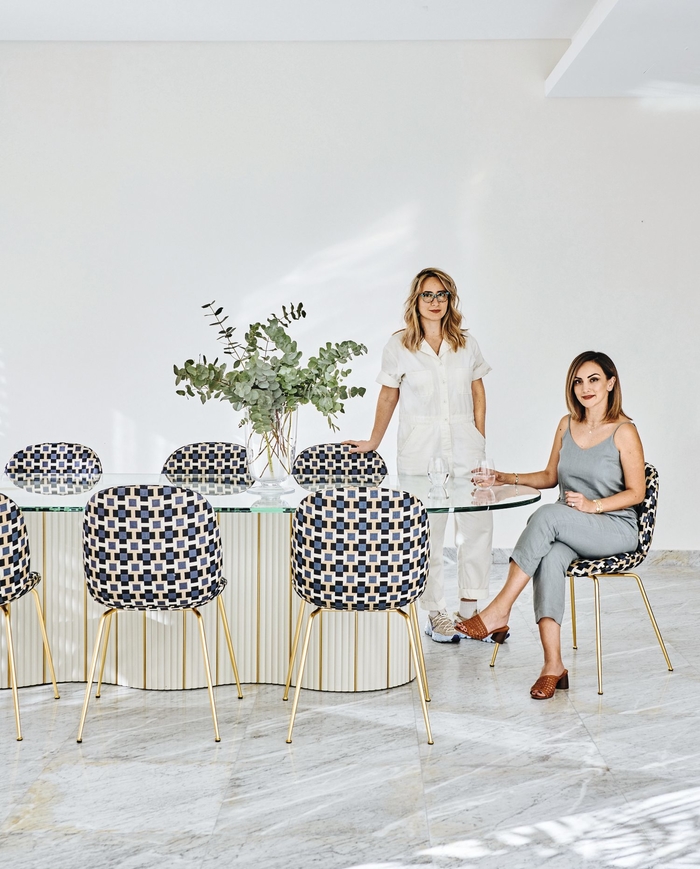 The other bespoke item in the house is the dining table. A very important piece for the couple as they love to gather their loved ones and organize parties and events. As they couldn't find exactly what they were looking for, Köerting designed exactly what they asked for. A big dining table with a clear glass tabletop and an iconic base, an undulating base shape, covered with fluted paneling inset with strips of brushed-brass trim that perfectly matches the design of the chairs' legs. As for the chairs, they have a gorgeous patterned fabric that gives the room a contemporary ambiance.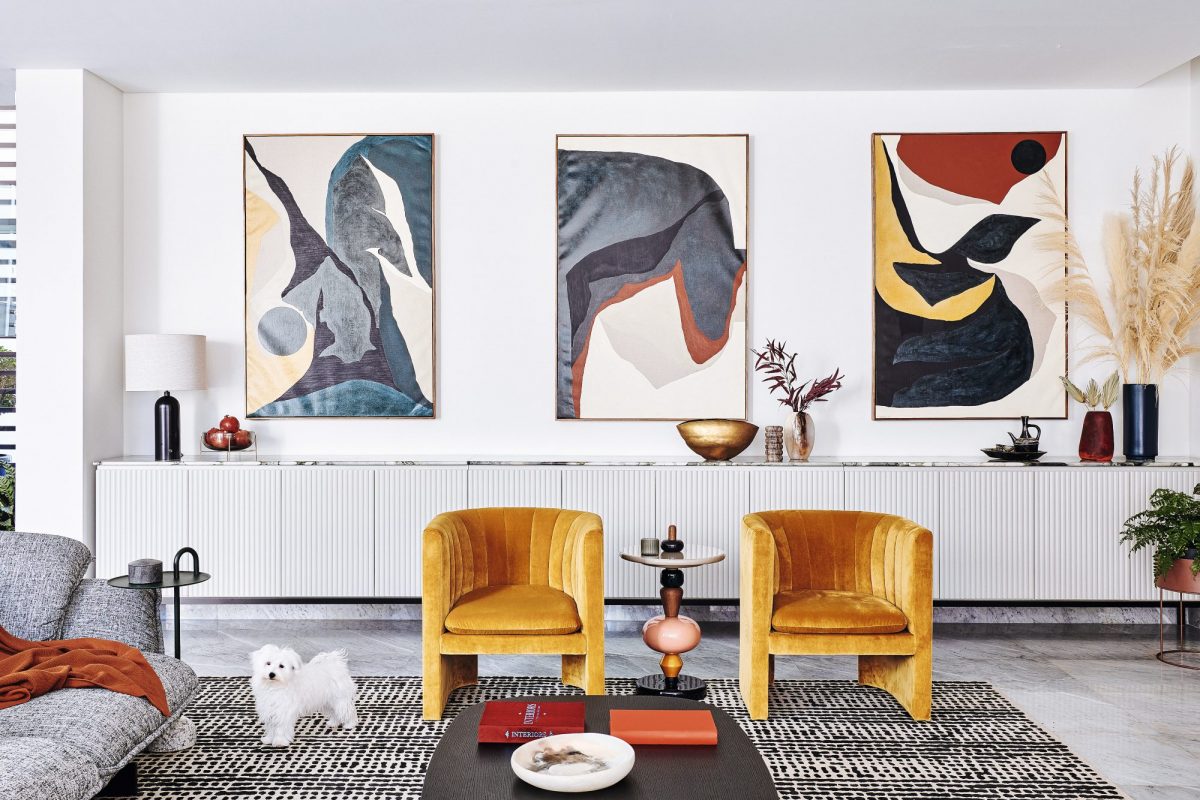 Ajui Sofa

Sofa

$

9.930

Ajui Armchair Terra

Armchair

$

6.112

3 Marias Center Table

Center Table

$

4.954
The art pieces hanging in the living room were rendered even before the designing process fully started, so they decided to take their colors and incorporate them into the design. This gave this Dubai home its neutral colors of wood and stone, with touches of gold, vibrant blue, and warm terracotta colors. The children's bedroom also presents very colorfully, interesting choices in carpets and furniture too.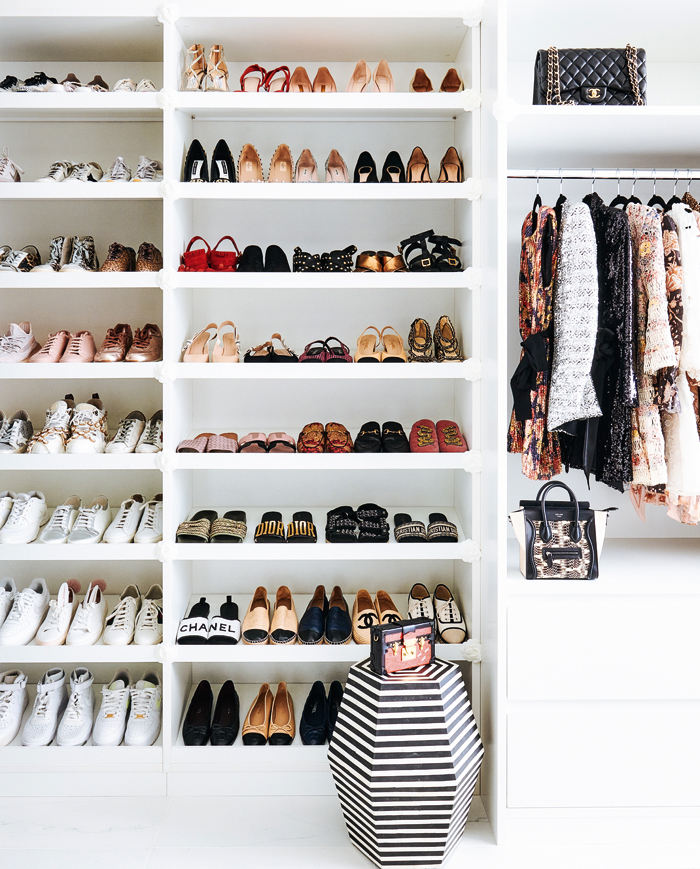 Overall, this fruitful collaboration between sisters resulted in something splendid. All the thought, attention to detail, and devotion to the create the perfect place resulted in an amazing design that calls attention. A dream come true, a reflection of who this family is, a reflection of each member and their personality, and a stylish but comfortable home. This family's Dubai-based apartment truly represents who they are and want to be.
ARE YOU INTO INTERIOR DESIGN?
If that's the case, discover modern furniture and lighting pieces designed by design lovers for design lovers. All you need to do is to download the Hommés Studio catalog. Choose the high-end homeware by ACH Collection to complete your interior design project with style.

Source: AD Photography Ingrid Rasmussen