AMAALA Yacht Club is one of the projects to develop Saudi Arabia as a luxury travel destination. The project is now in development by The Red Sea Company and is one of the Saudi Vision 2030 programs.
Located on Saudi Arabia's northwestern coast, AMAALA aims to be a luxury destination and a key to a global tourism spot; this project is one of the Saudi Vision 2030 programs and remains to consecrate the Kingdom as a worldwide tourism leader. This ambitious project will be powered by renewable energy and, when complete, will count to more than 3.000 hotel rooms across 25 hotels, 200 retail shops, and more than 700 residences.
A lead spot of this project is the Triple Bay Marina, where AMAALA Yacht Club will be one of the centerpieces to celebrate the place as a luxury meeting point for yachting. With an iconic layout, the building has the design signature of the renowned architecture studio HKS.
Inspired by the Saudi Coastline's rock formation and the cliffs' natural shape, the AMAALA Yacht Club has 7.900 meters across four levels. The main inspiration for the building came from the Arabia landscape and yacht culture, which helped the architects to create a home for from home for the nautical enthusiasts.
A highlight of this unique building is the entrance, where a billowing arch creates a stunning frame for the Red Sea, welcoming the guests – by land or water – with an incredible view and providing the best reception for a luxury gathering. Another high point of the project is the mirrored vaulted ceiling and the LED-lit floor that makes at night the space looks like a starry night.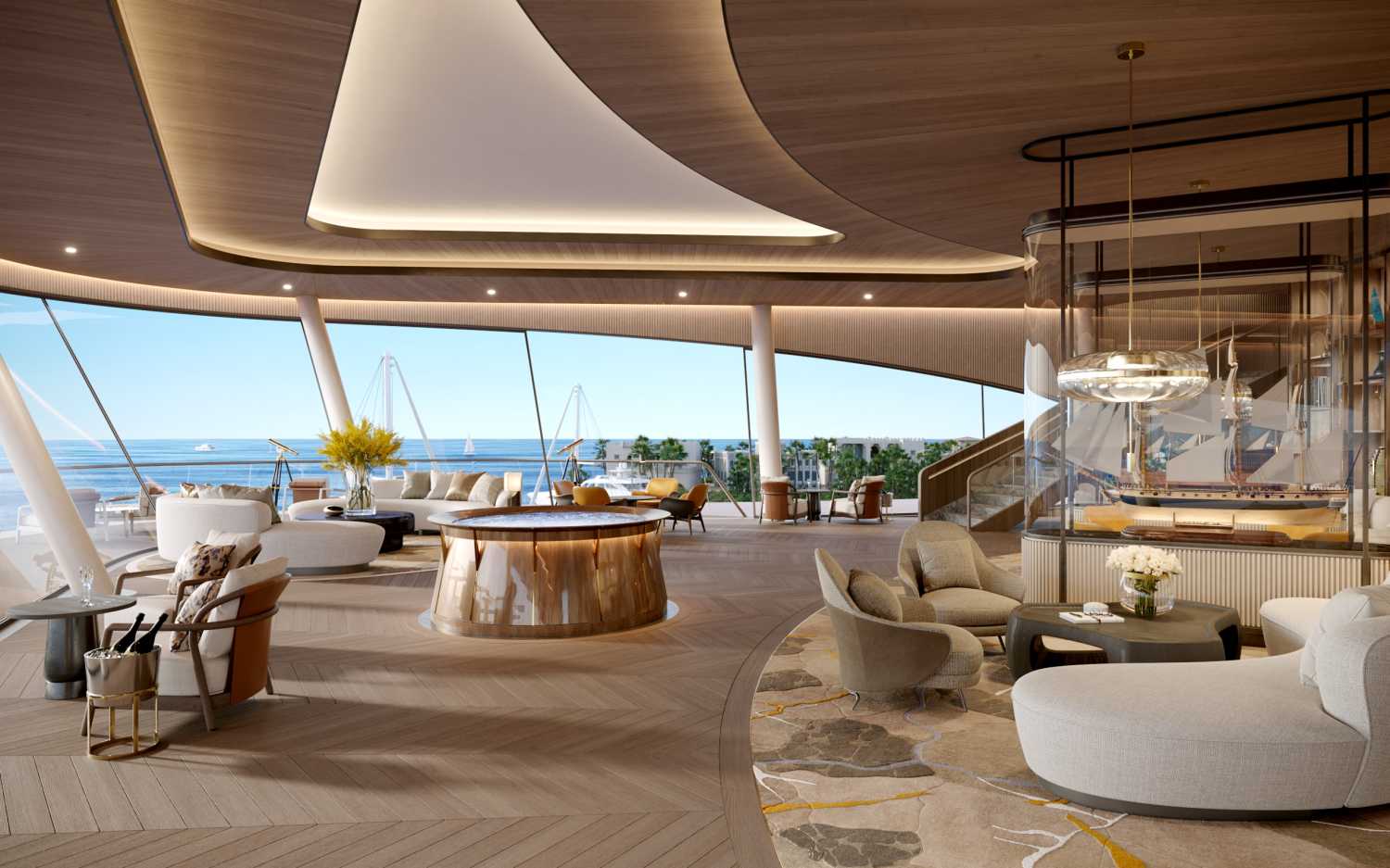 The AMAALA Yacht Club is not just impressive on the outside; the interior visually simulates the exterior, highlighting the organic shapes. The interior design is full of luxury and incredible spots- the restaurant shows traditional Arabian vibes with a nude pallet color and local materials that mix textures and shapes. For the bars, the concept went with a sea inspiration.

Giulia Sofa

Sofa

$

7.830

Pina Chair Iron

Chair

$

2.164

Nice Prisma Side Table

Side Table

$

3.154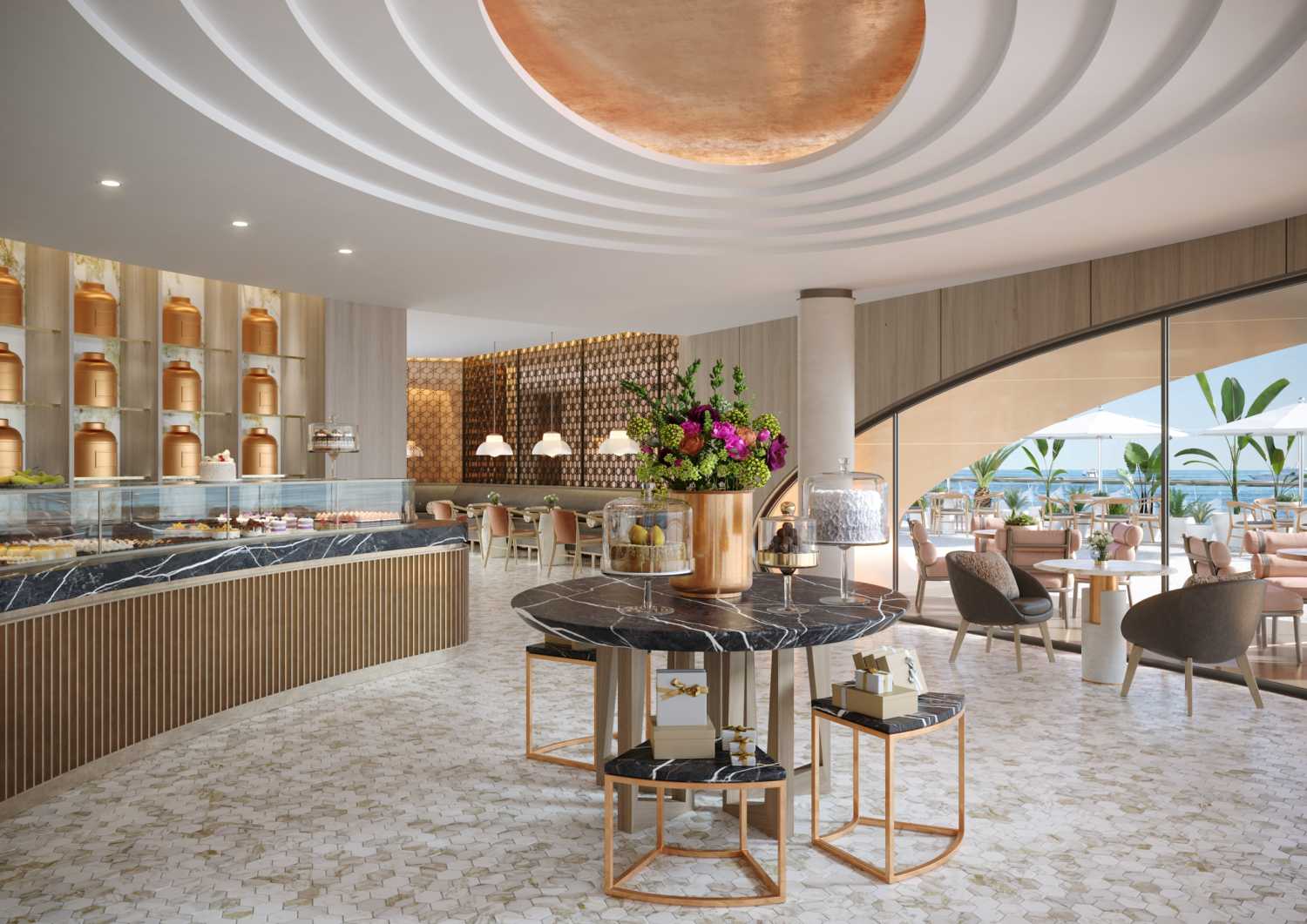 The AMAALA Yacht Club will count on a 10-hectare basin with a 120-berth marina for yachts up to 130m in length, project to residents and events, consecrating the space as a luxury yachting destination. The expectation is that Triple Bay can receive the first guests in 2024 when the project's first phase is finished.
ARE YOU INTO INTERIOR DESIGN?
If so, discover modern furniture and lighting designed by design lovers for design lovers. All you need is to download the Hommés Studio catalog. To complete your interior design project, choose the high-end homeware by ACH Collection.