Discover the epitome of luxury living in this remarkable New York residence, where elegance meets innovation. Let this sophisticated ambiance inspire your luxury home remodeling journey.
In interior design, achieving a balance between individuality and sophistication is paramount. The challenge lies in seamlessly transforming spaces, infusing them with elegance while preserving the client's unique identity. These challenges can drive designers toward innovation, emphasizing the vital role of creativity.
Consider the home of art collectors Steven Guttman and his wife, Kathy, a prime example. What once served as a parking garage in SoHo, New York, has been masterfully converted into a cozy and inviting 4,800-square-foot apartment, a testament to their refined taste and inventive design approach.
It might sound unbelievable, but this luxury home remodeling project accomplished the extraordinary feat of turning a raw space reminiscent of the SoHo vibe from the '70s into a stunning residence. Through meticulous design and expert craftsmanship, the house now boasts a perfect blend of mid-century modern charm and contemporary elegance.
Every custom-made furniture piece and carefully chosen element was selected to create comfortable and unique environments, evoking the feeling of being in a grand art studio. This transformation has turned the space into an intimate interior, allowing the Guttmans' art collection to take center stage and shine brightly.
Embark on a journey through this luxury home remodeling, finding inspiration in every corner. Let the luxury guide your creativity and design dreams to new heights.
Living Room: Space Beyond Cars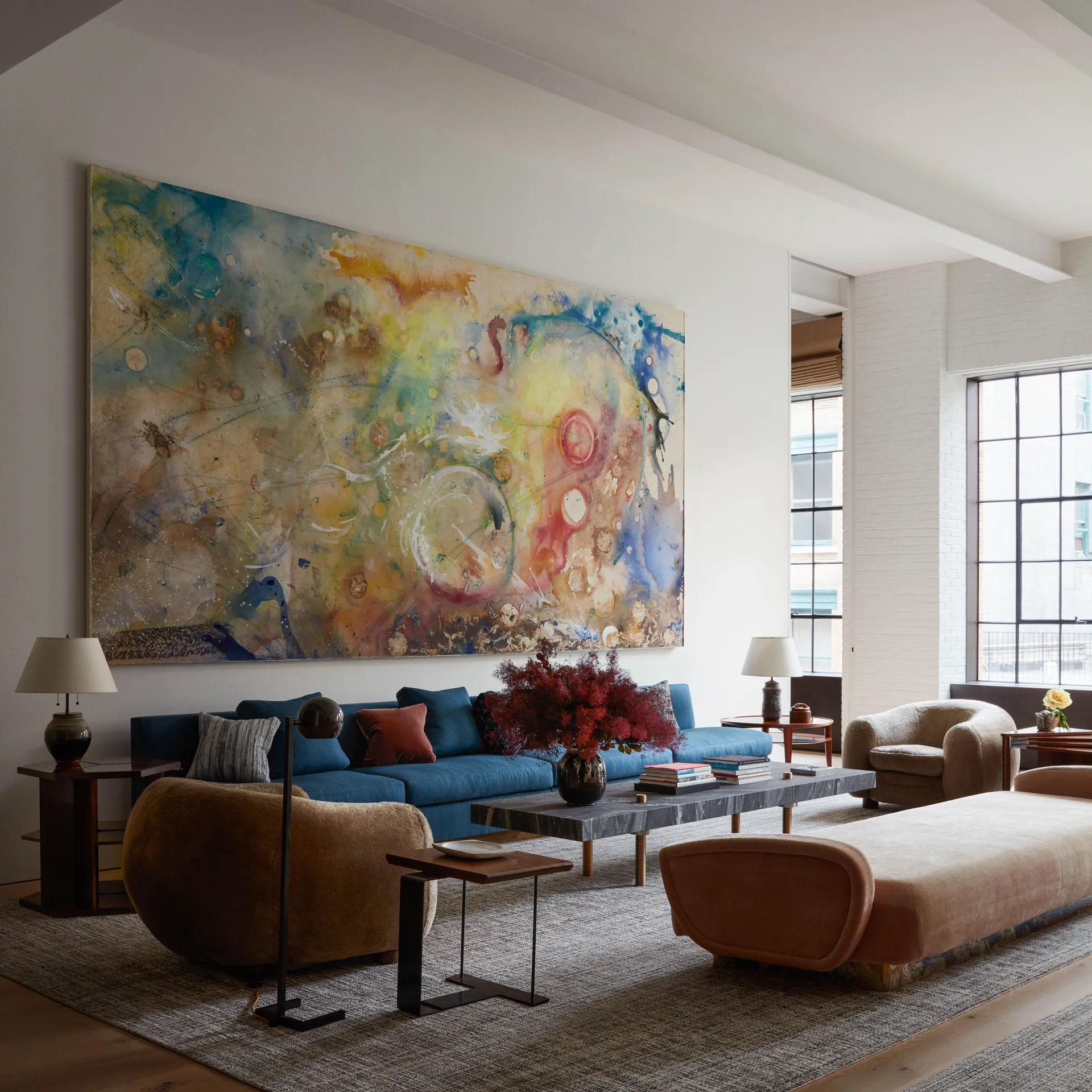 The house has a space that's unusual for a regular apartment. With its 14-foot windows, the luxury home remodeling harnessed this openness and natural light to create a refreshing atmosphere. To achieve a well-balanced ambiance, beige tones were harmoniously paired with subtle dark accents, effectively managing the play of light and shadow.
A keen eye for detail is evident in the wooden tones, which add a touch of elegance and serve as a bridge to the past. A prime example is the French 1940s table lamp gracing the side table, embodying the echoes of history.
Bedroom: A Cozy Retreat
Every detail within the bedroom has been meticulously curated, resulting in a space that effortlessly captures the essence of the past while embracing a contemporary aesthetic. This luxury home remodeling stands as a testament to the power of innovative design, seamlessly blending the nostalgia of a bygone era with the sophistication of today's trends.
This bedroom's harmonious blend of warm wooden tones, minimalistic decor, and expansive iron-framed windows creates a cozy and tranquil atmosphere. The seamless integration of these elements provides comfort while exuding an aura of peace and retreat. This space is not merely a sleeping area but a haven for relaxation, inviting you to unwind and find solace in its serene ambiance.
Dinner Room & Kitchen: A Harmonious Blend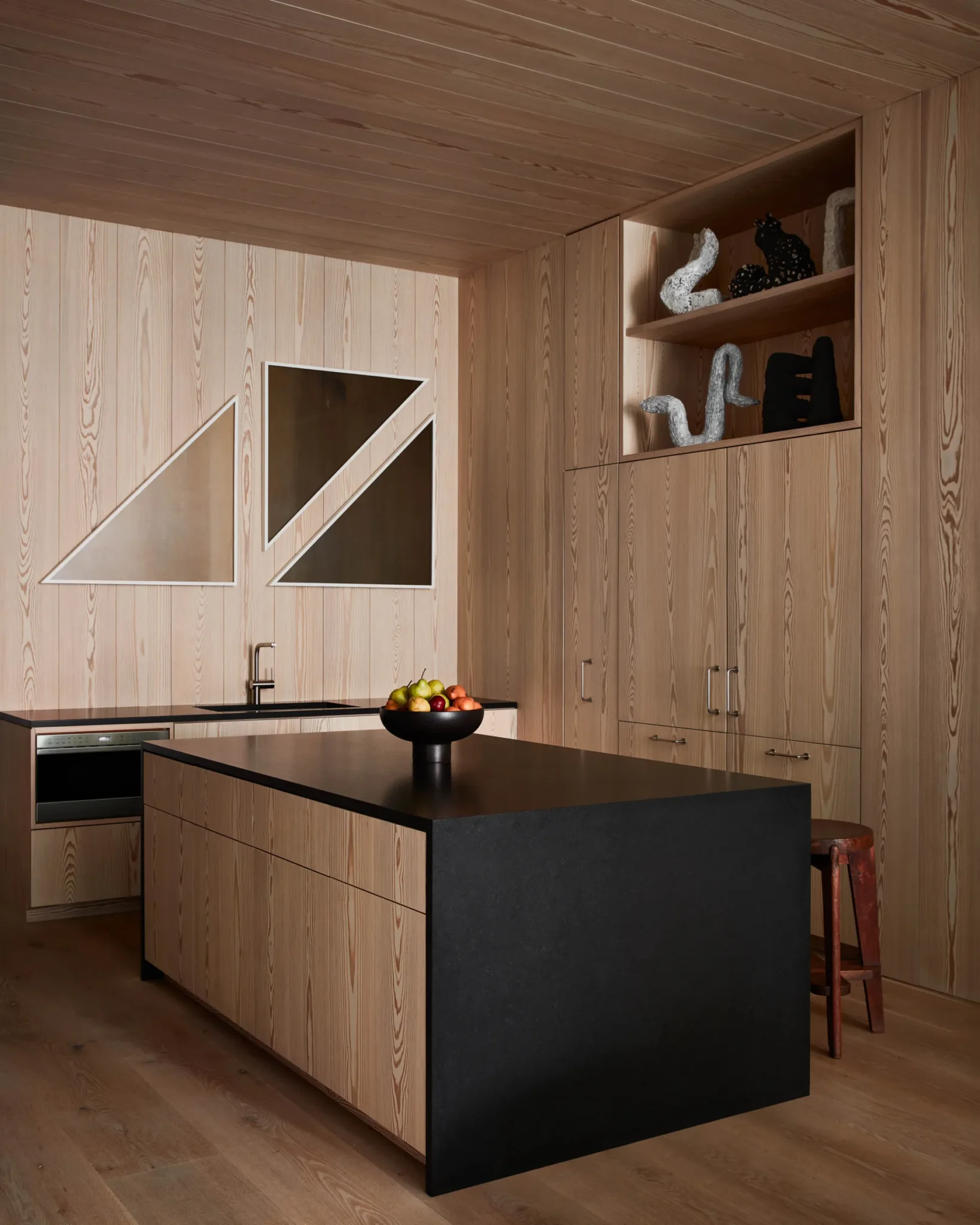 This luxury home remodeling creates a harmonious blend of dark tones and wooden accents in these gathering spaces and a refined atmosphere, seamlessly marrying modernity with warmth.
The dark tones in the chairs add depth and a touch of drama, while the wooden accents on the table bring a sense of earthiness and connection to nature. This thoughtful combination transforms these spaces, creating an environment that is both visually striking and emotionally comforting.
The neutral canvas of the dark wall sets the stage, allowing artwork and bespoke furniture to command attention. Complemented by textured rugs and geometric patterns, these spaces become a wellspring of inspiration for a dynamic and imaginative design endeavor.
Bathroom: Simple But Useful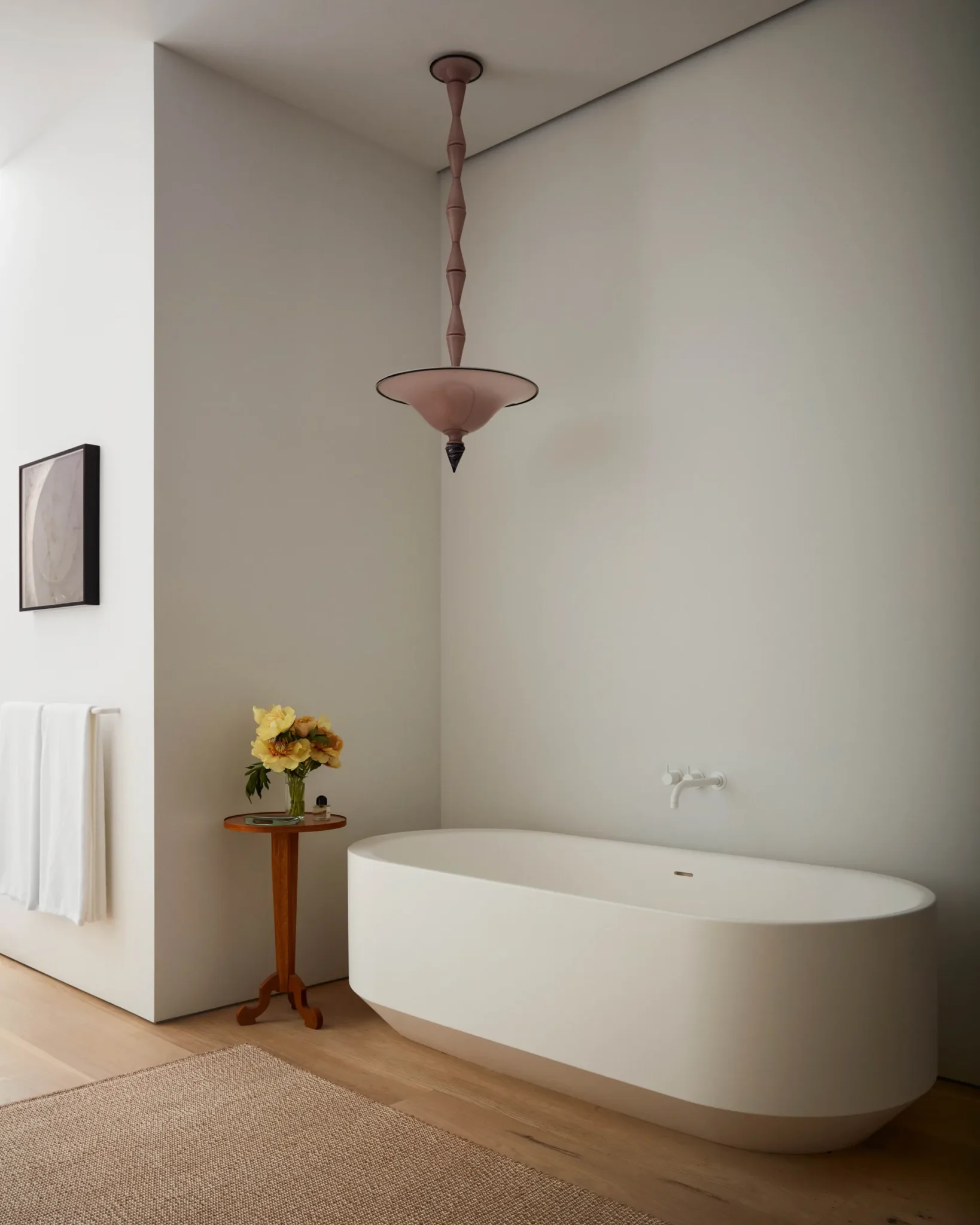 In this luxury home remodeling, the bathroom exudes minimalist elegance. Neutral tones dominate the walls, sinks, and bath, harmoniously complemented by subtle wooden accents.
Touches of color emerge through blooming flowers and painted portraits, transforming the space. The result is a simple yet highly functional décor where utility takes center stage without sacrificing style or luxury.
This luxury home remodeling is an inspiring testament to the artful equilibrium of elements and inspires those seeking a challenge. Remember that achieving a meticulous balance in your project can elevate the atmosphere to unparalleled levels of style and elegance, imbuing homes with luxurious and timeless designs. Seeking further inspiration? Explore HOMMÉS' curated selection of interiors in our downloadable Furniture & Lighting Catalogs.