Arwa Hafiz is the owner of one of the best furniture galleries in Dubai, The Odd Piece. In District One in Dubai, Arwa Hafiz also owns a new-build villa which she decorated by herself. The Odd Piece offers vintage furniture and contemporary furniture, amazing lighting fixtures, and luxury modern rugs. Arwa Hafiz's home in District One in Dubai offers a little bit of that as well, with the addition of the juxtaposition of Arabian and European aesthetes.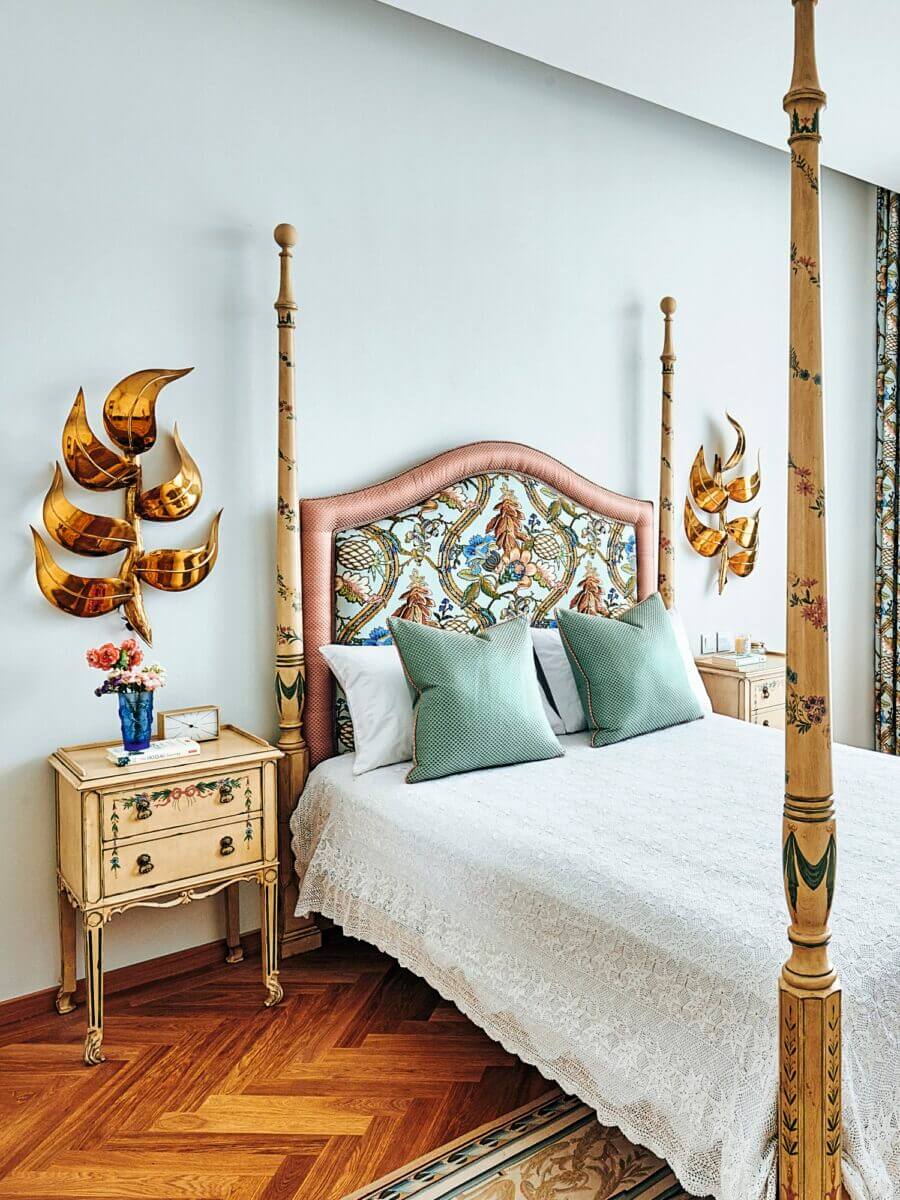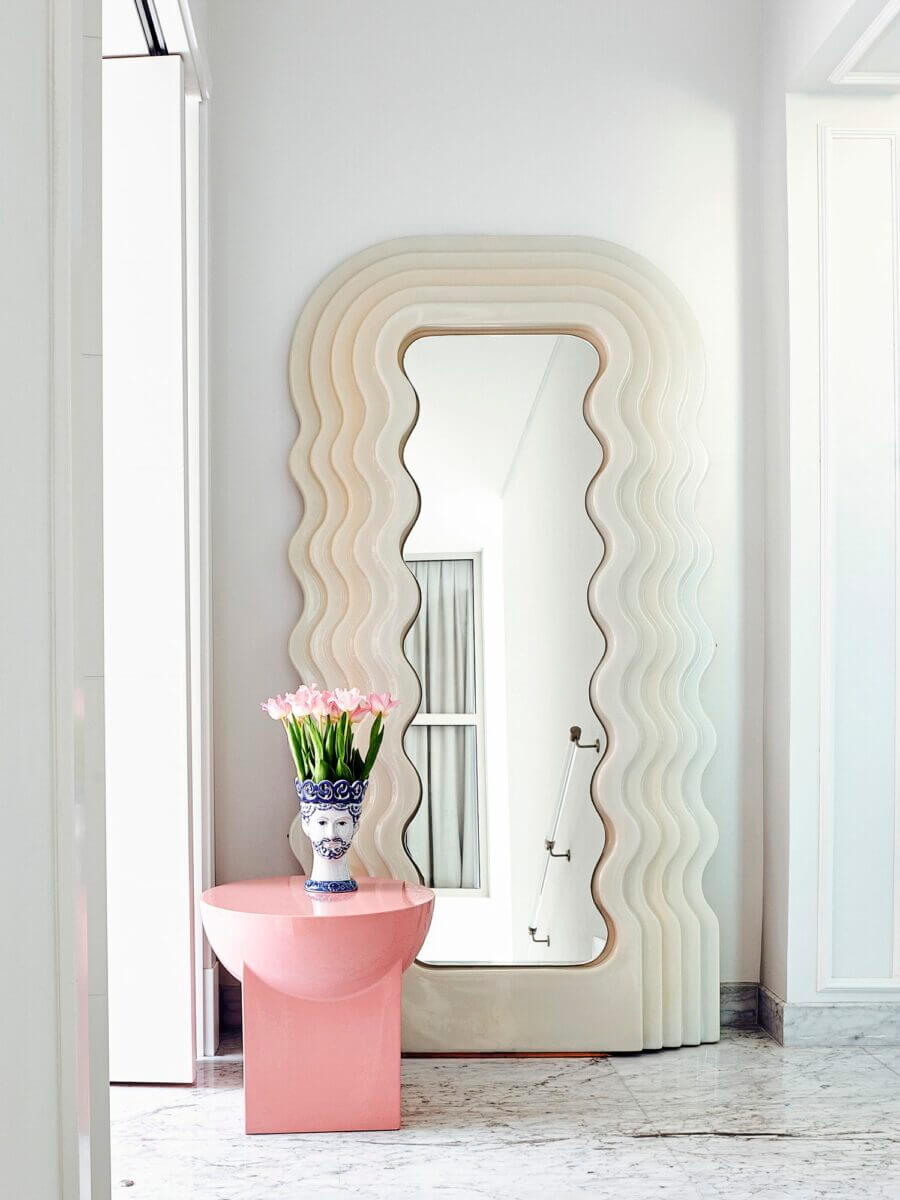 While Arwa Hafiz imagined her new home, Rabah Saeid of Styled Habitat sketched Hafiz's dream house.

NEW-BUILD VILLA IN DISTRICT ONE IN DUBAI
Before starting the decoration process, Arwa Hafiz pursued some structural changes. Against all odds, the gallerist decided to close up some spaces rather than opening them out. This decision came with the need to create cozy spaces for intimate moments. For instance, on the large first-floor mezzanine, Arwa Hafiz turned the open space floor into a reading room and a wellness room – a chic home gym, to be clear.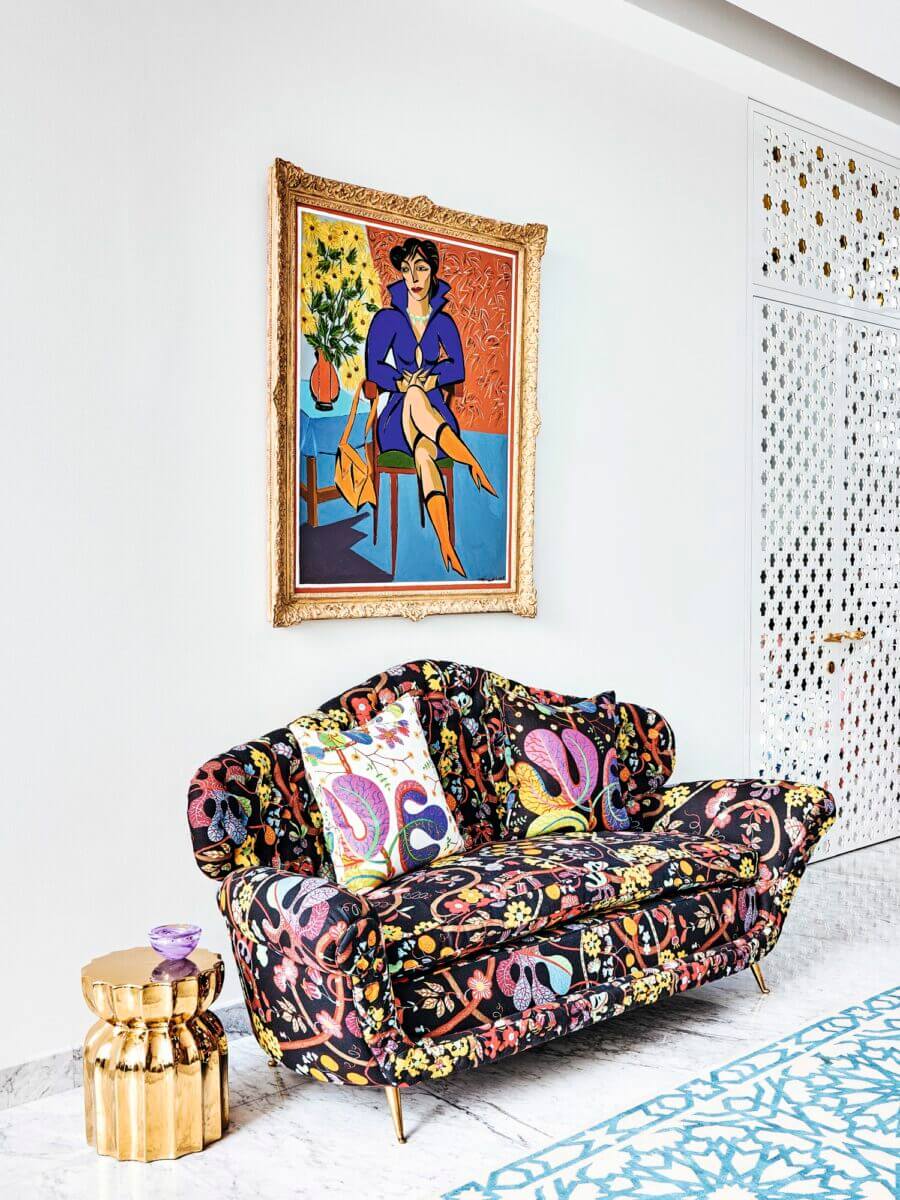 In the same matter, the gallerist divided the former open plan kitchen-dining space with folding brass-paneled doors. Again, Hafiz turns a wide-open space into smaller and cozier spaces. She also adds a wall to the divider to entertaining areas – one becomes the family room, the other a living room to entertain guests.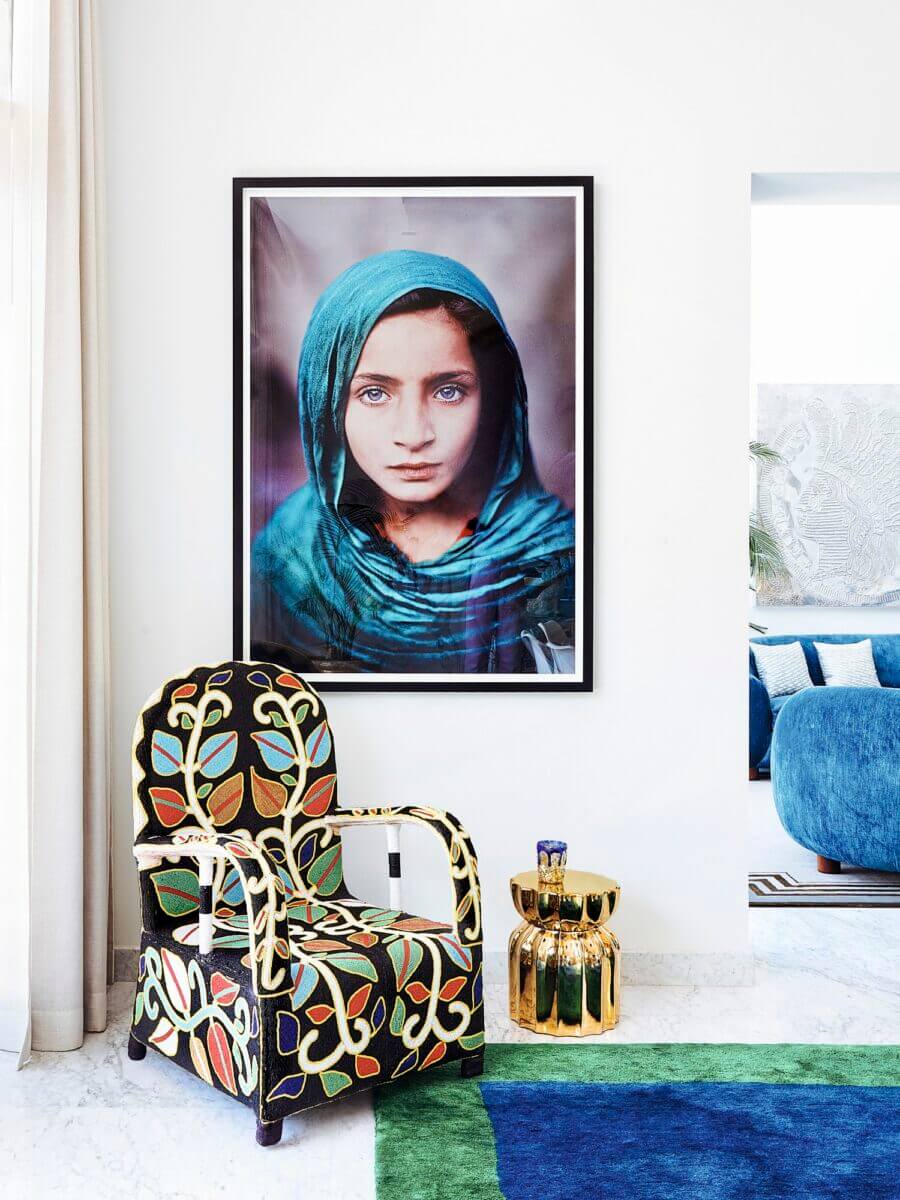 ARWA HAFIZ'S MEANINGFUL HOME DECOR
For Arwa Hafiz, the new spaces would only be cozy and meaningful with furniture pieces and decorative objects that appeal to her memory or emotions.
As the owner of The Odd Piece, Hafiz, and exclusive access to rare vintage pieces, in her home in District One in Dubai, Arwa Hafiz places something special in every room.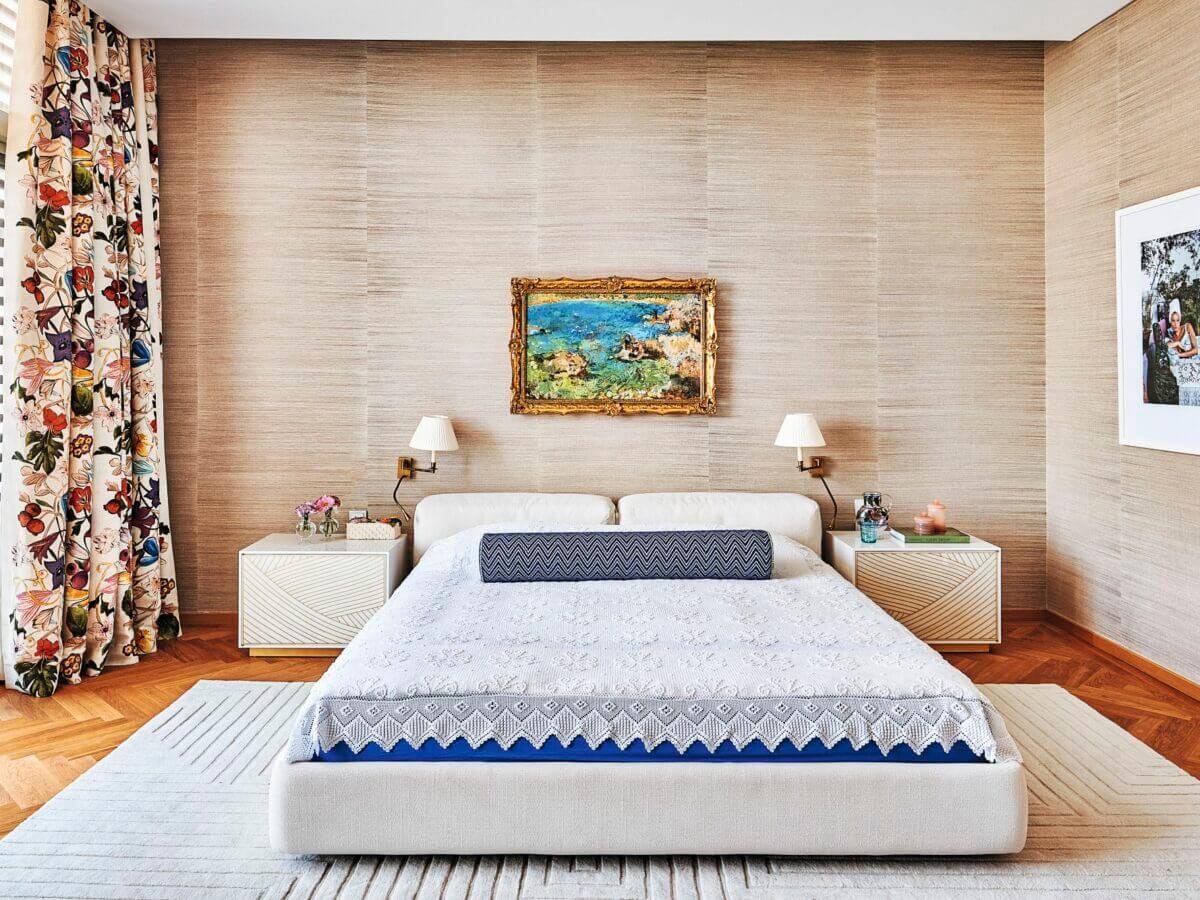 As the art appreciator she is, Arwa Hafiz has iconic furniture design pieces in her new home. For instance, the remarkable Ultrafagola Mirror by Ettore Sottsass is found in the hallway. The dining room has a tulip set by Eero Saarinen. The white tulip dining table and tulip dining chairs contrast with the blue modern rug. Blue is, in fact, the predominant color at Arwa Hafiz's villa in District One in Dubai. In addition, blue hues create a calming meet between vintage furniture and contemporary furniture pieces and Arabian and European design.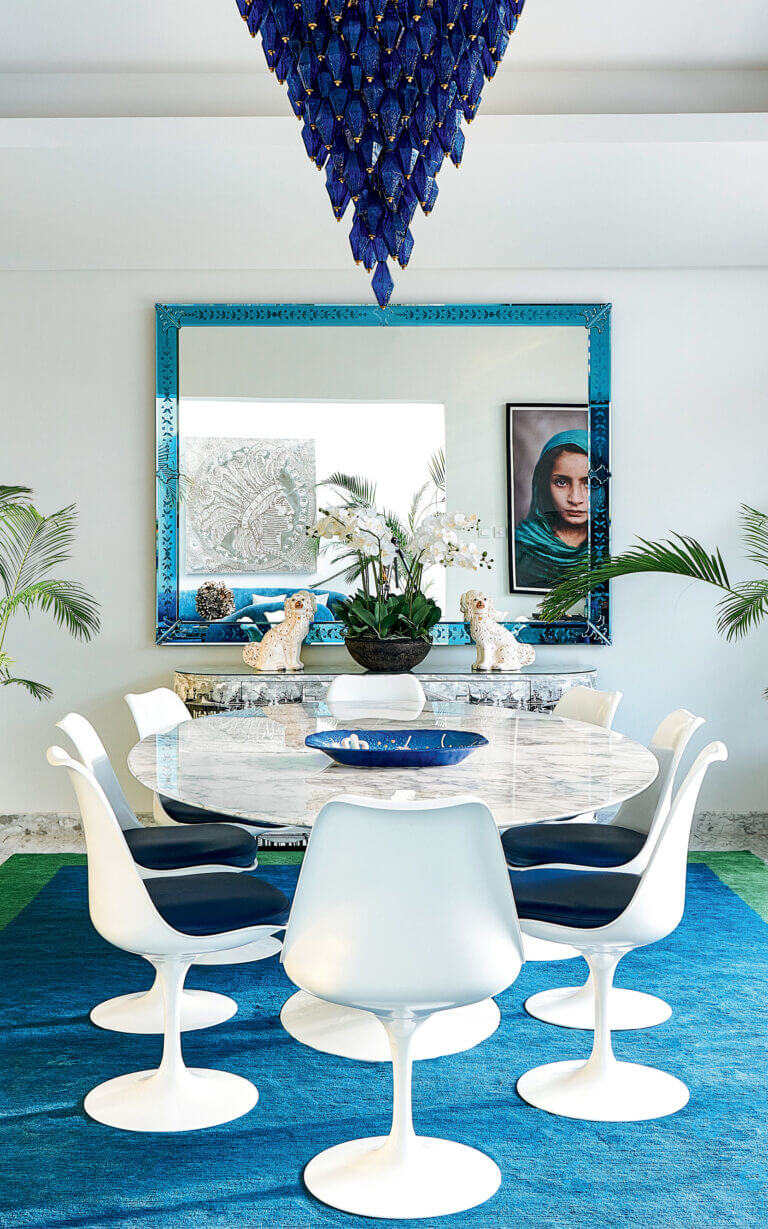 The gallerist was raised between London and Saudi. This meeting between the two cultures reflects the nurturing of Arwa Hafiz. As she confesses, if something makes you feel good, it resonates with something in your mind.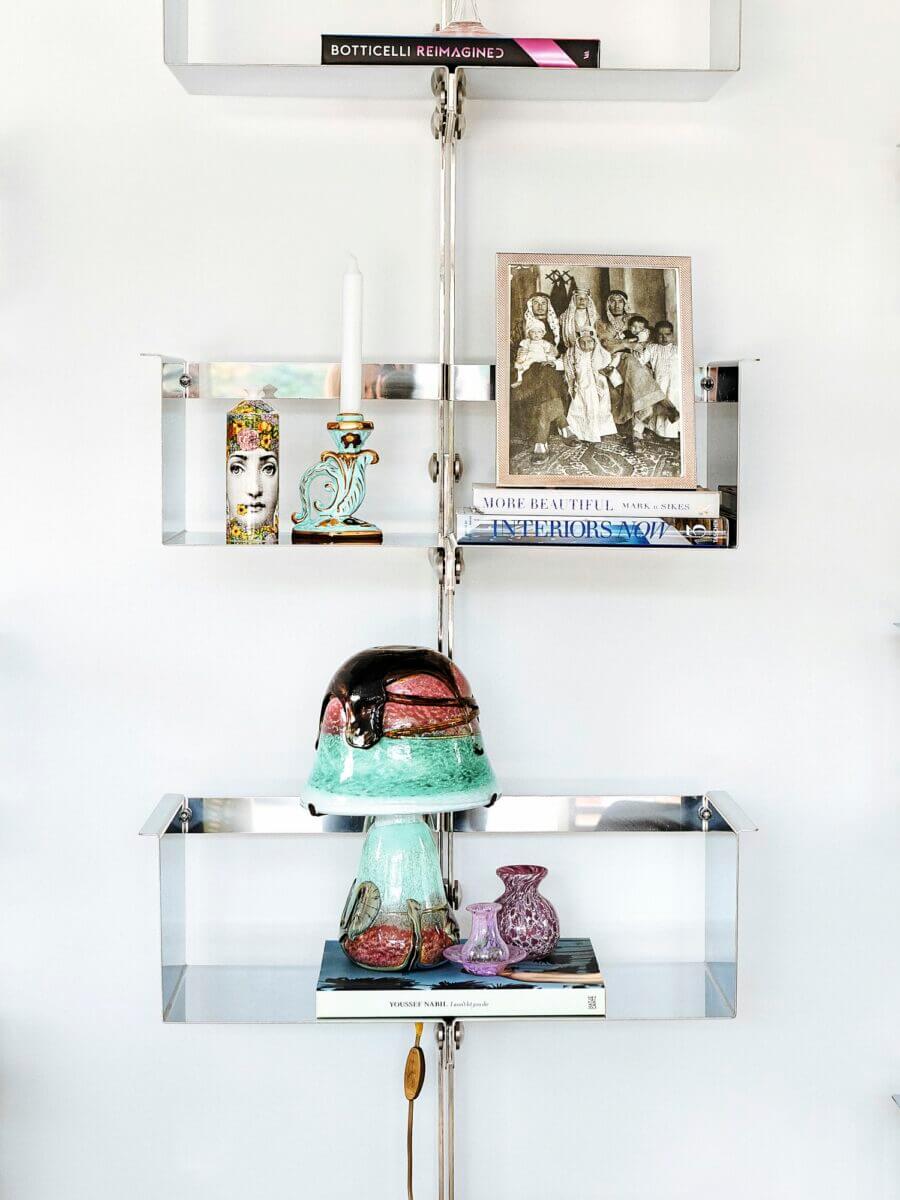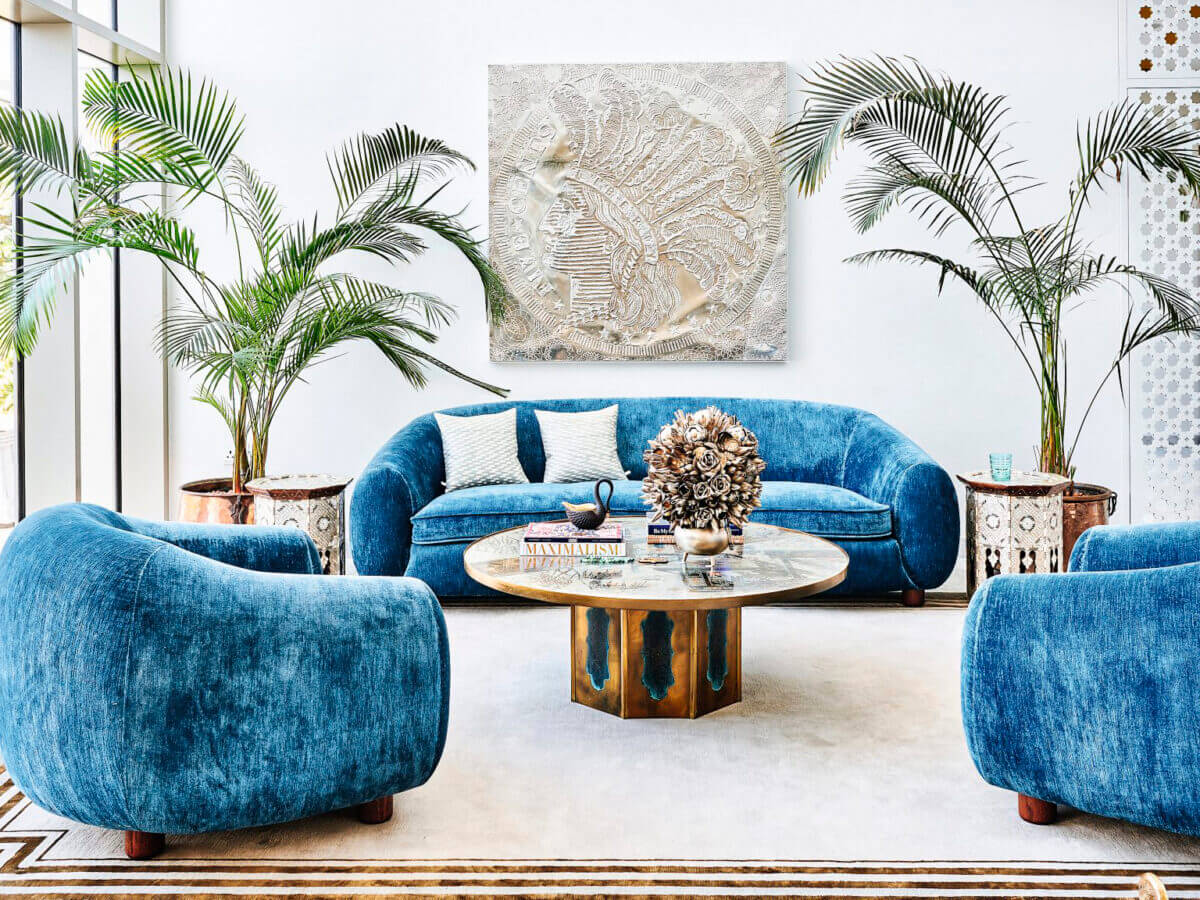 Arwa Hafiz is also a consummate curator – as a result, objects are needed when useful, either for function or to trigger her beloved memories.

Do it like Arwa Hafiz and decor your interior design project with meaningful home accessories. Discover the 12 BEST HOME DECOR STORES IN NYC and visit Hommés Studio Pinterest for inspiration on TOP RESIDENTIAL PROJECTS.
SOURCE AD MIDDLE EAST