Hommés Studio presents several design ideas to inspire you and start building and decorating your dream closet.

Closets are not just functional spaces to store clothes, shoes, and bags. They can also be beautiful. From choosing the right lighting to deciding on the perfect mix of storage components, designing a closet is not an easy feat.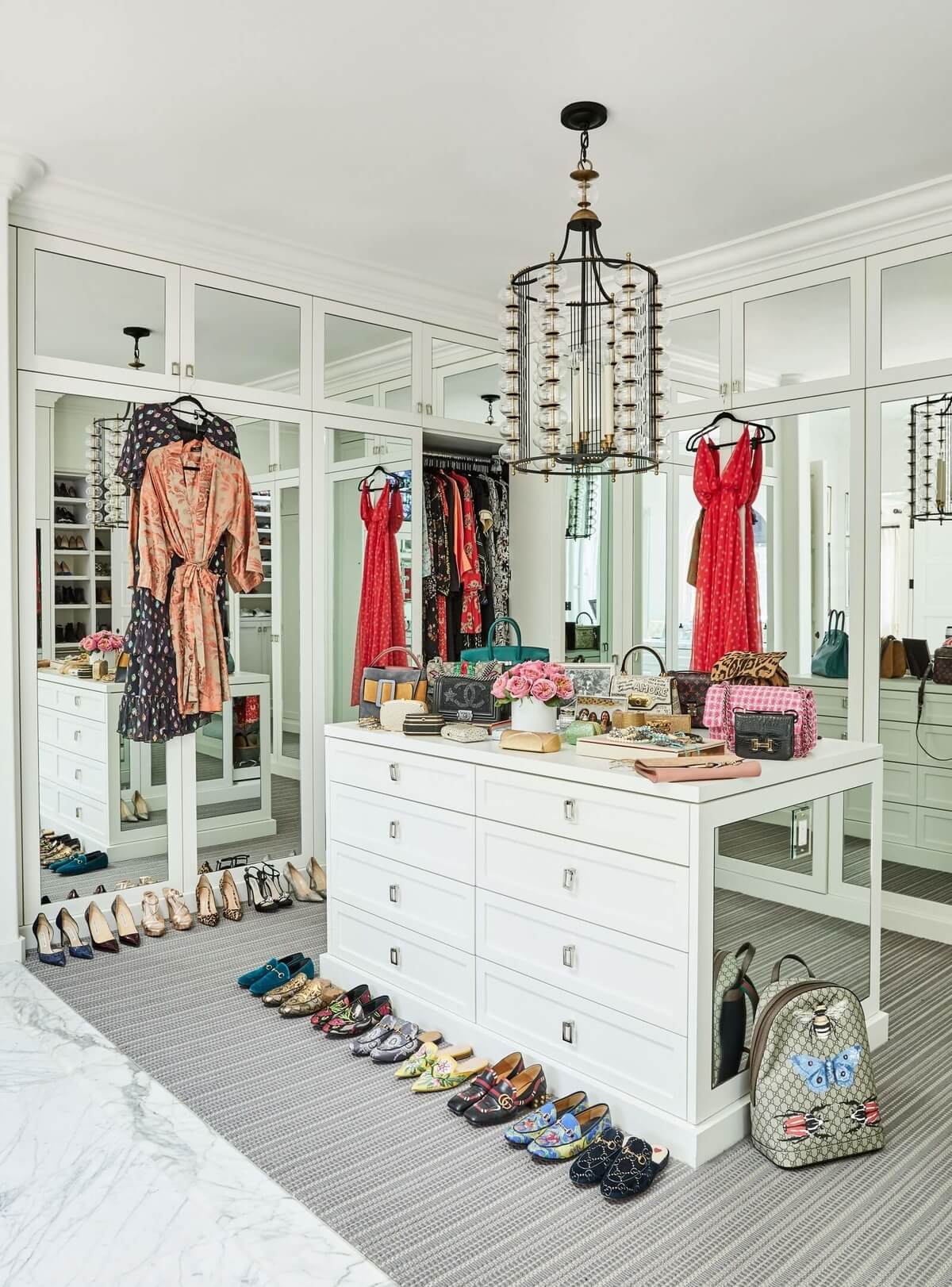 MIDCENTURY MODERN DREAM CLOSET
In this New Rochelle, New York, a closet for the house's lady, Mendelson, outfitted to match the neighboring bedroom.
Moreover, for the masculine counterpart, on the other side of the bedroom, the goal was to create a beautiful and unique room with accessories that make it feel like one-of-a-kind. Creating a dream closet that looks like a men's shopping boutique's experience will give the closet a sense of style and modernism.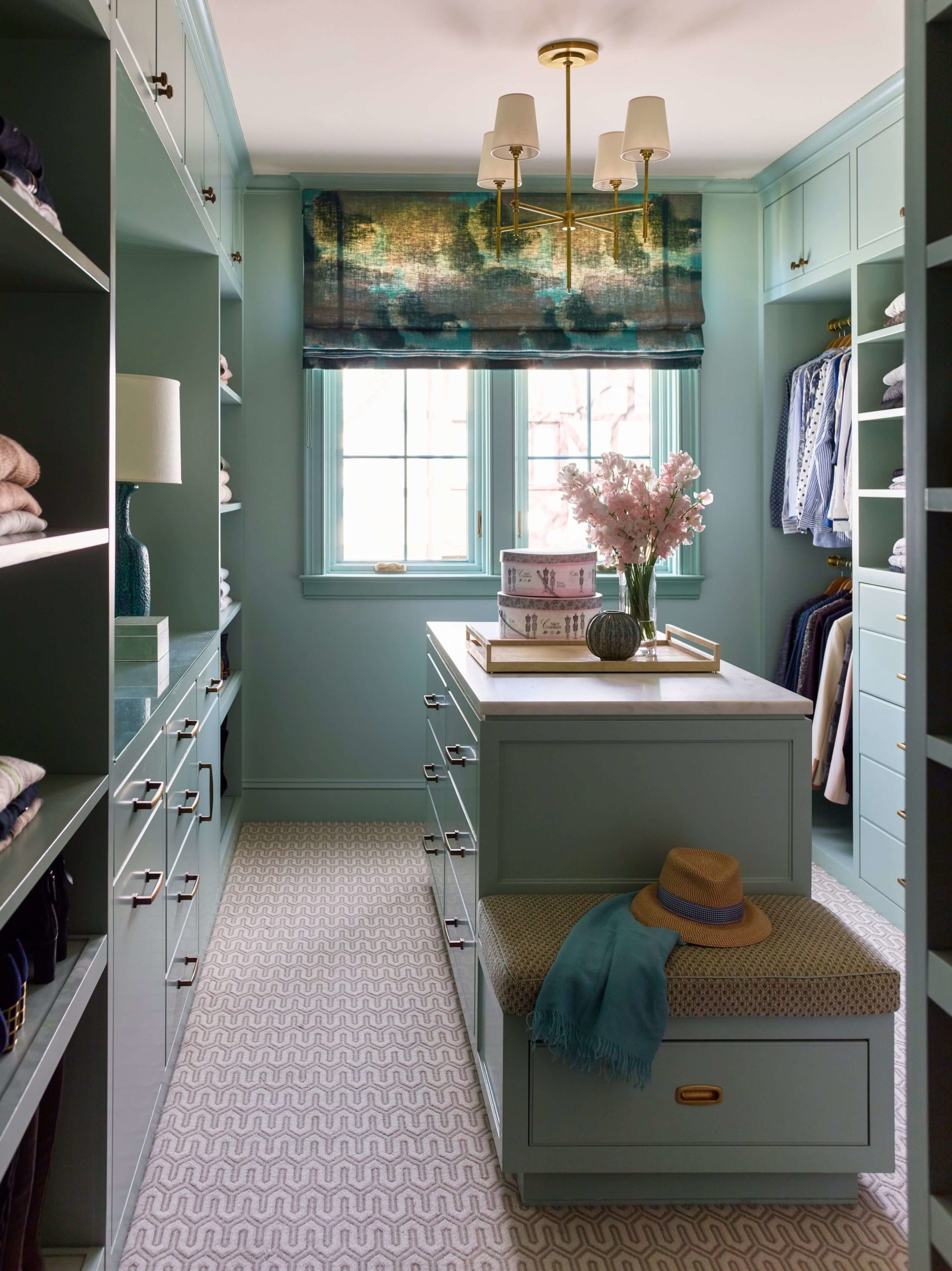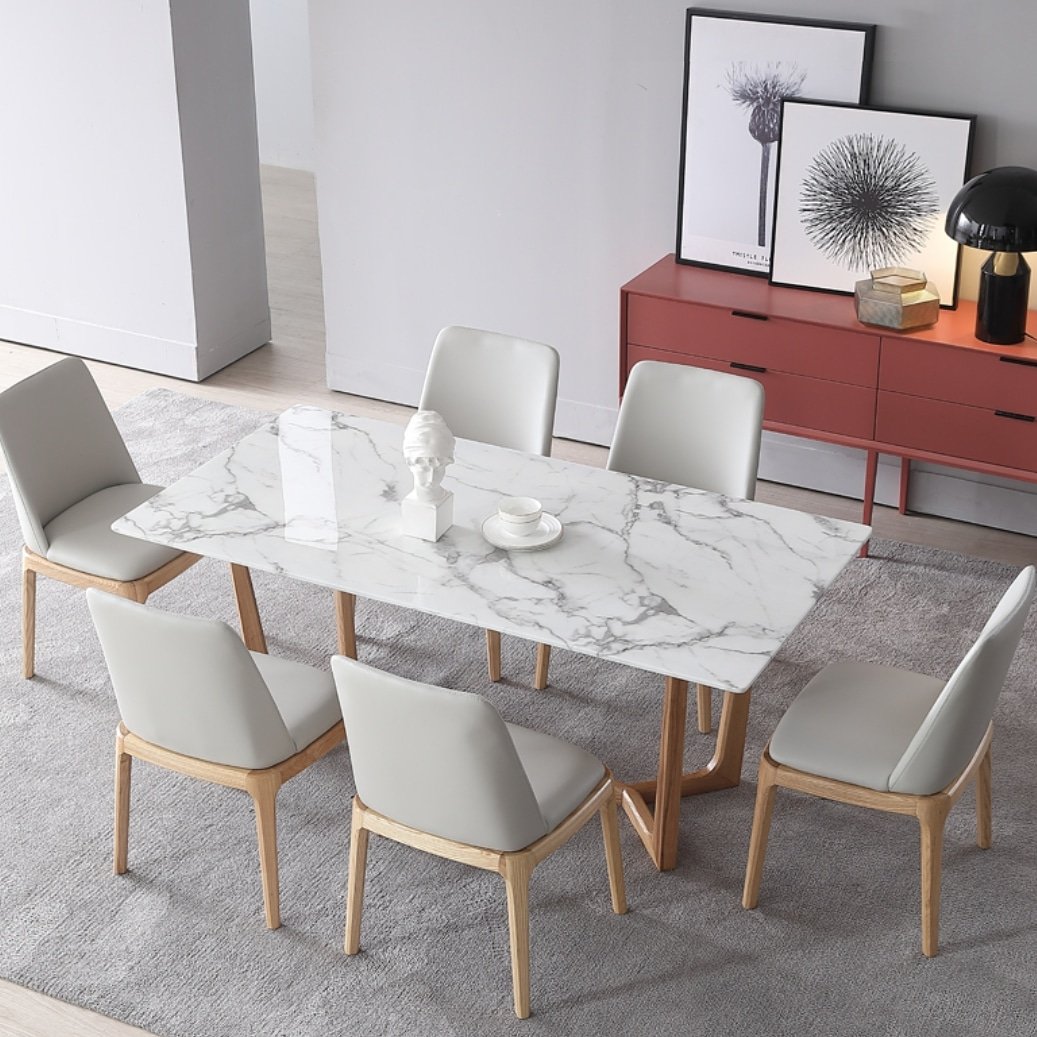 BESPOKE DREAM CLOSET
For a villa on Bali's western edge, 11fiftynine collaborated with Italian wardrobe maker MisuraEmme. Together they create a chic and streamlined dressing room.
Moreover, as they developed the interior spaces, the designers quickly realized they should keep the divisions low and as open as possible.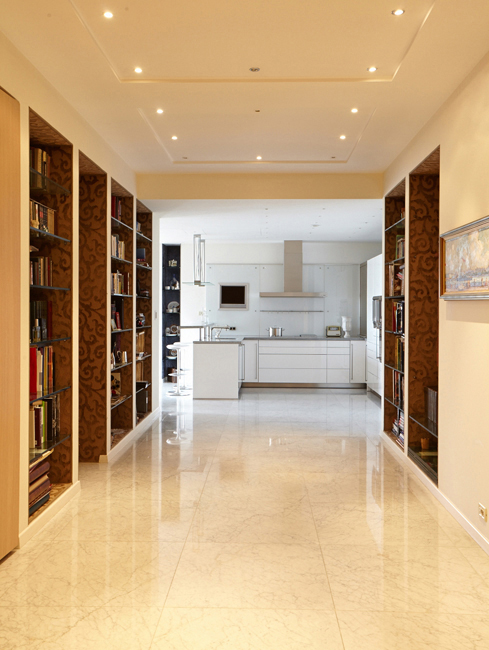 MODERN DRESSING ROOM
Dylan Farrell and his wife, Nicolette, aimed for beauty in this dressing room of a young family's Sydney home. Furthermore, what is more glamorous than a chandelier? Equally stylish is the mirror, custom-made for the space.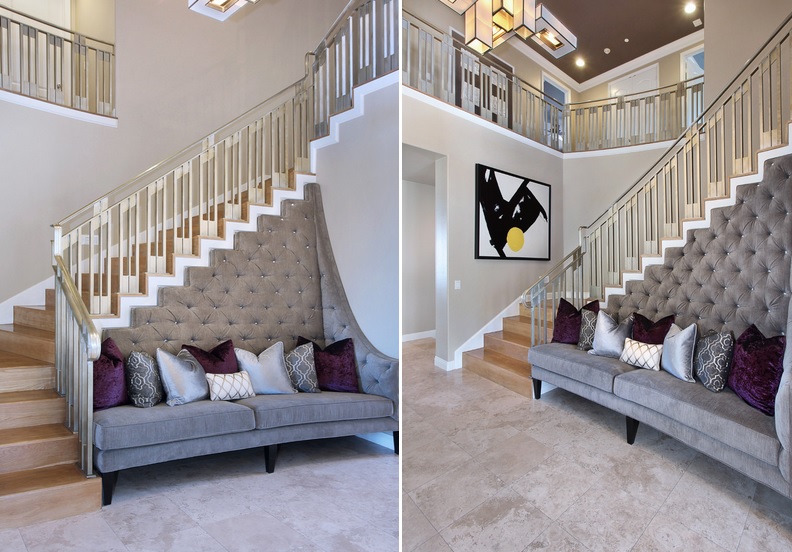 MASCULINE DREAM CLOSET
As part of her contemporary scheme for a Montreal home, Julie Charbonneau created a dream closet that symbolizes masculine sophistication and elegance.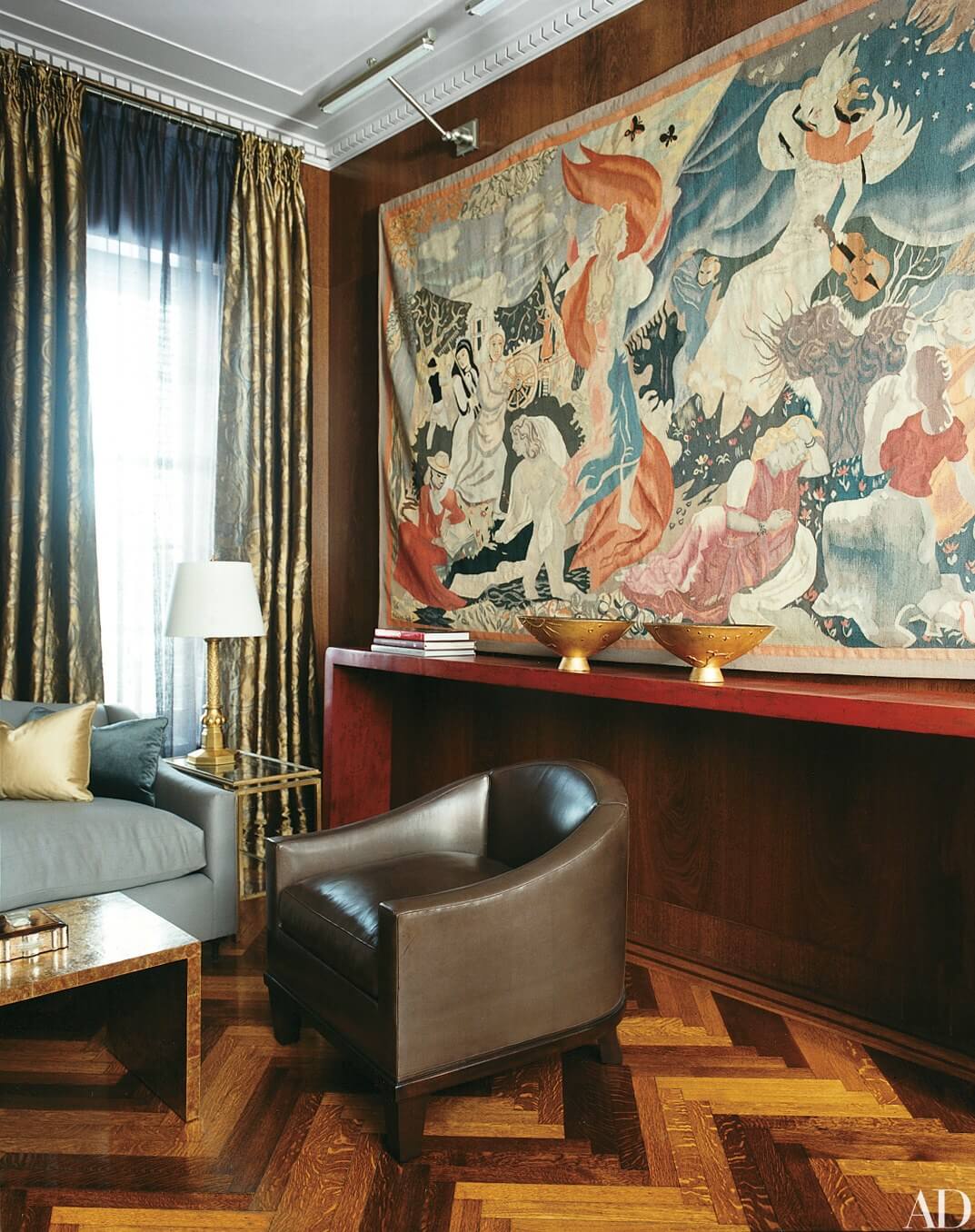 BOUTIQUE LOOK-ALIKE DREAM CLOSET
In a West Village Maisonette, Becky Shea designed a closet inspired by one of the last and lamented high fashion retail personifications. She really wanted when she walked into this room to believe like she was in a private show at Barney's.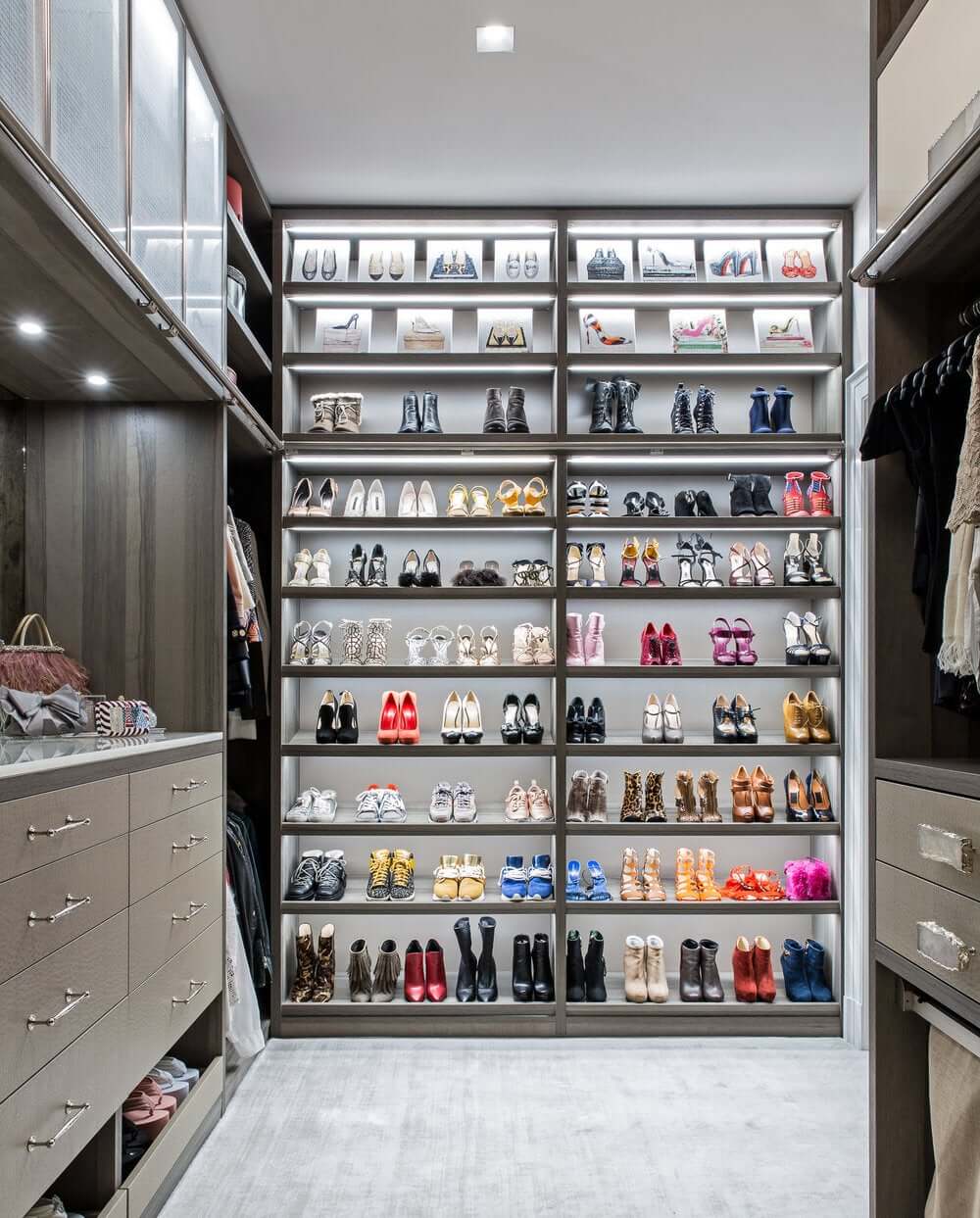 GENTLEMAN'S DRESSIGN ROOM
For his own Los Angeles home, Jeff Andrews created a traditional gentleman's dressing room. It is the perfect place to get ready for a wonderful night out.
To outfit the space, Andrews scoured a Paris flea market, where he found the pendant, and a vintage thrift store, the source of the brassy peace-sign sculpture, as well as his stock of well-loved furniture.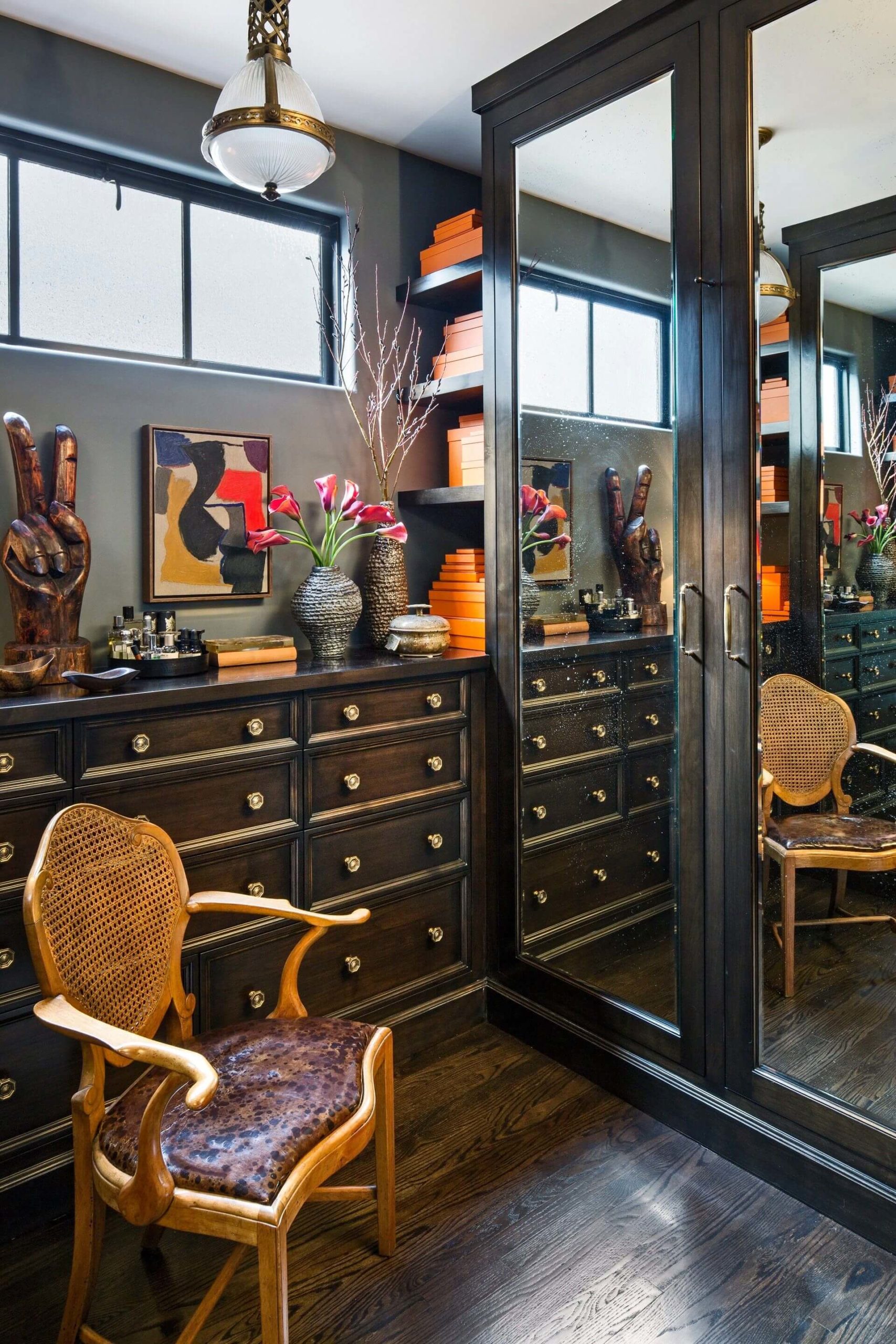 TOM FORD-INSPIRED CLOSET
Jamie Bush looked to design maestro Tom Ford in creating this stunning dressing room in a Trousdale Estates home. The goal was to create a luxe, glamorous yet masculine closet for a reimagined mid-century home in Beverly Hills.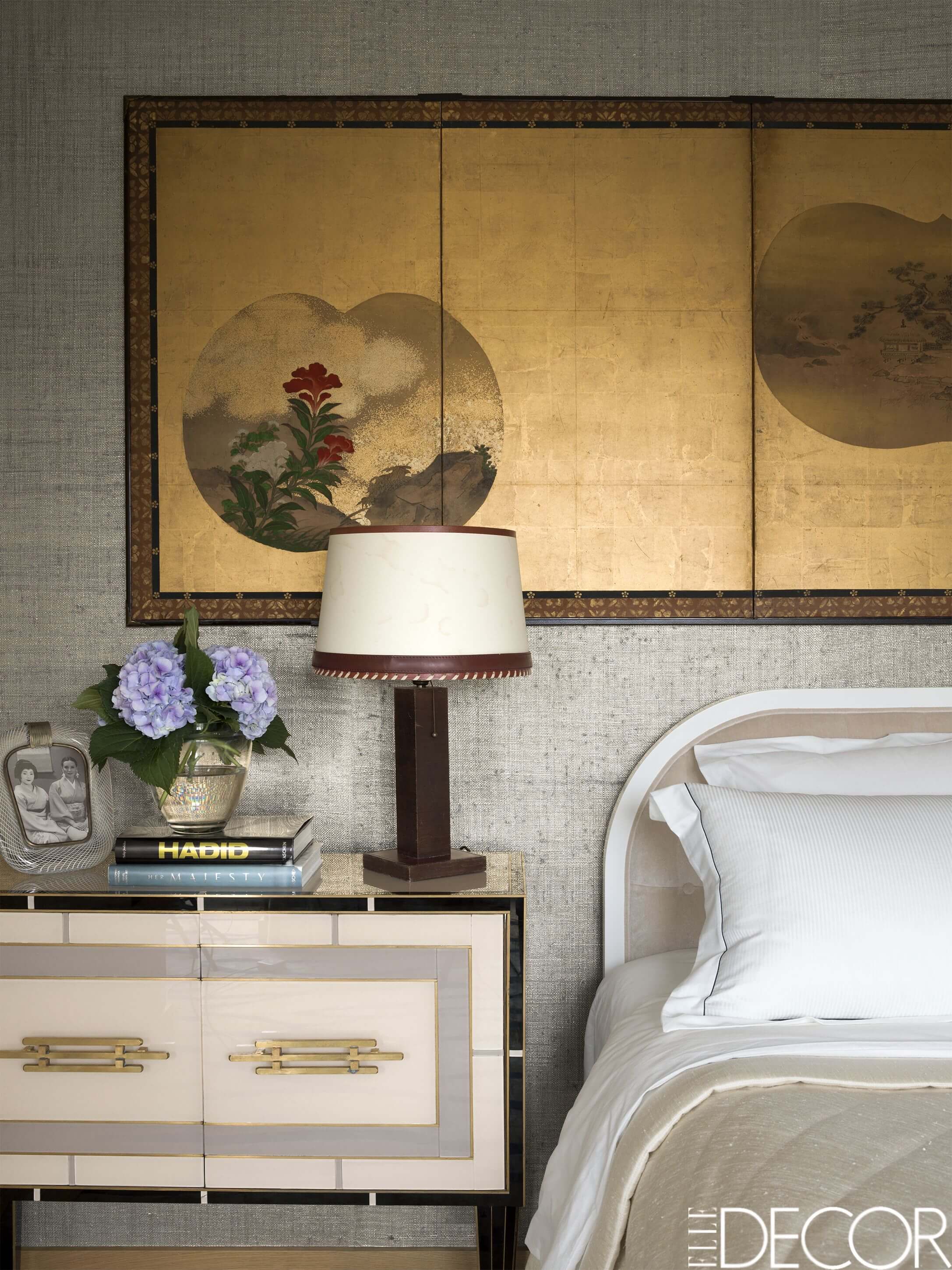 GOLDEN DREAM CLOSET
This golden and mirrored Los Angeles closet by Kelly Wearstler features pieces from the designer's furnishings line. This dream closet includes a personalized edition of her ruched-leather Souffle settee.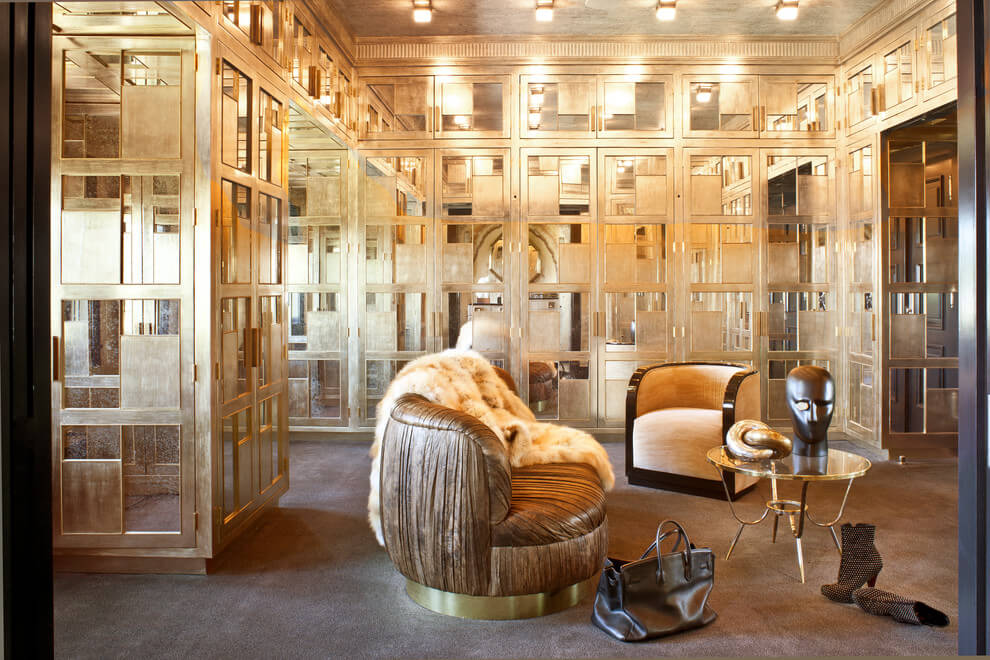 MIRRORED DREAM CLOSET
Kelly Hoppen furnished a huge closet for a residence in China.
This closet has a wall of mirrors and plenty of drawers, shelves, and hanging space.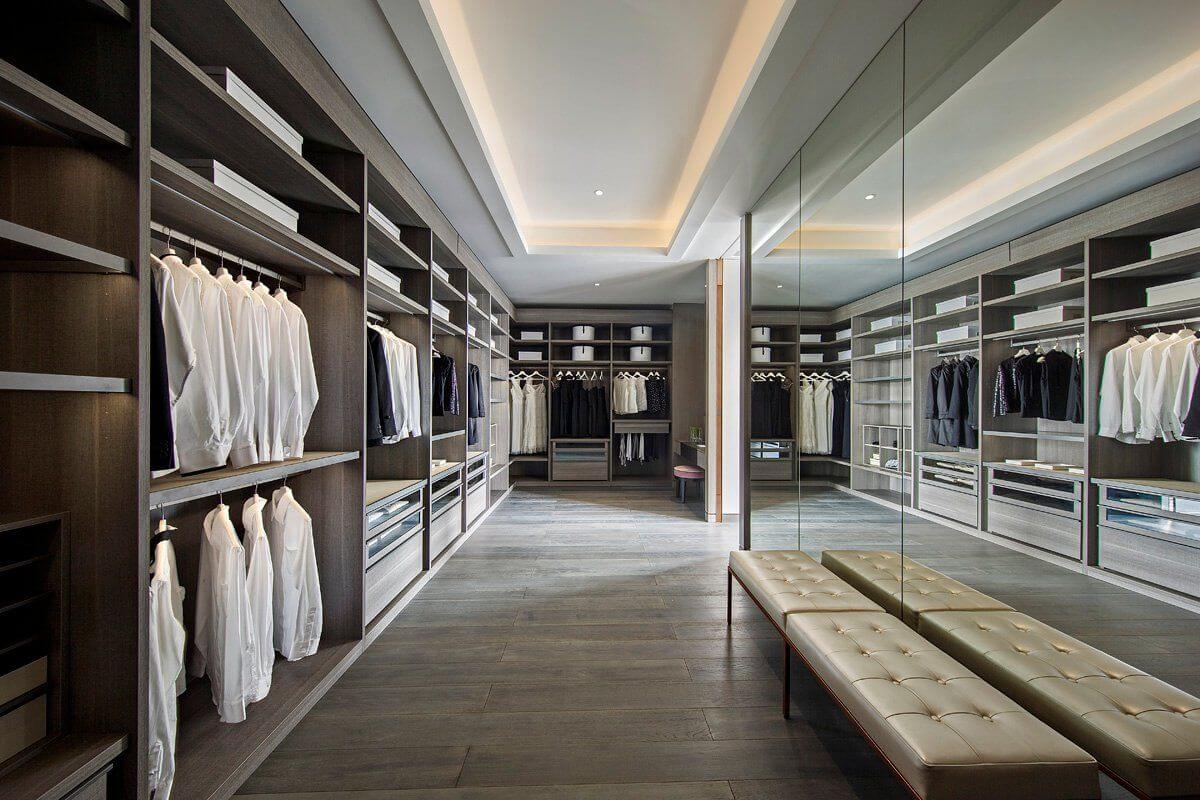 VINTAGE DREAM CLOSET
Summer Thornton liven up this Chicago closet with a pattern, Greek key wallpaper, leopard-print carpet, and a floral shade. Besides, a candle chandelier hangs from the ceiling.
ALL-BLACK DREAM CLOSET
A graphic Blackman Cruz metal chandelier illuminates the wardrobe/office.
Furthermore, custom wood cabinetry stuffed with fashion books, clothing, and shoes lines the wall. In the middle is a Julian Chichester Cortes desk topped with a vintage Eileen Gray desk lamp.
CONTEMPORARY DREAM CLOSET
In designing this dressing room in a Paris apartment, Isabelle Stanislas started from the top. The beginning point was the Olafur Eliasson lamp. The lamp creates the closets, giving them a gray oak finish, and the bench, which she upholstered in Dedar velvet. Also, the silk rug is by Atelier Pinton.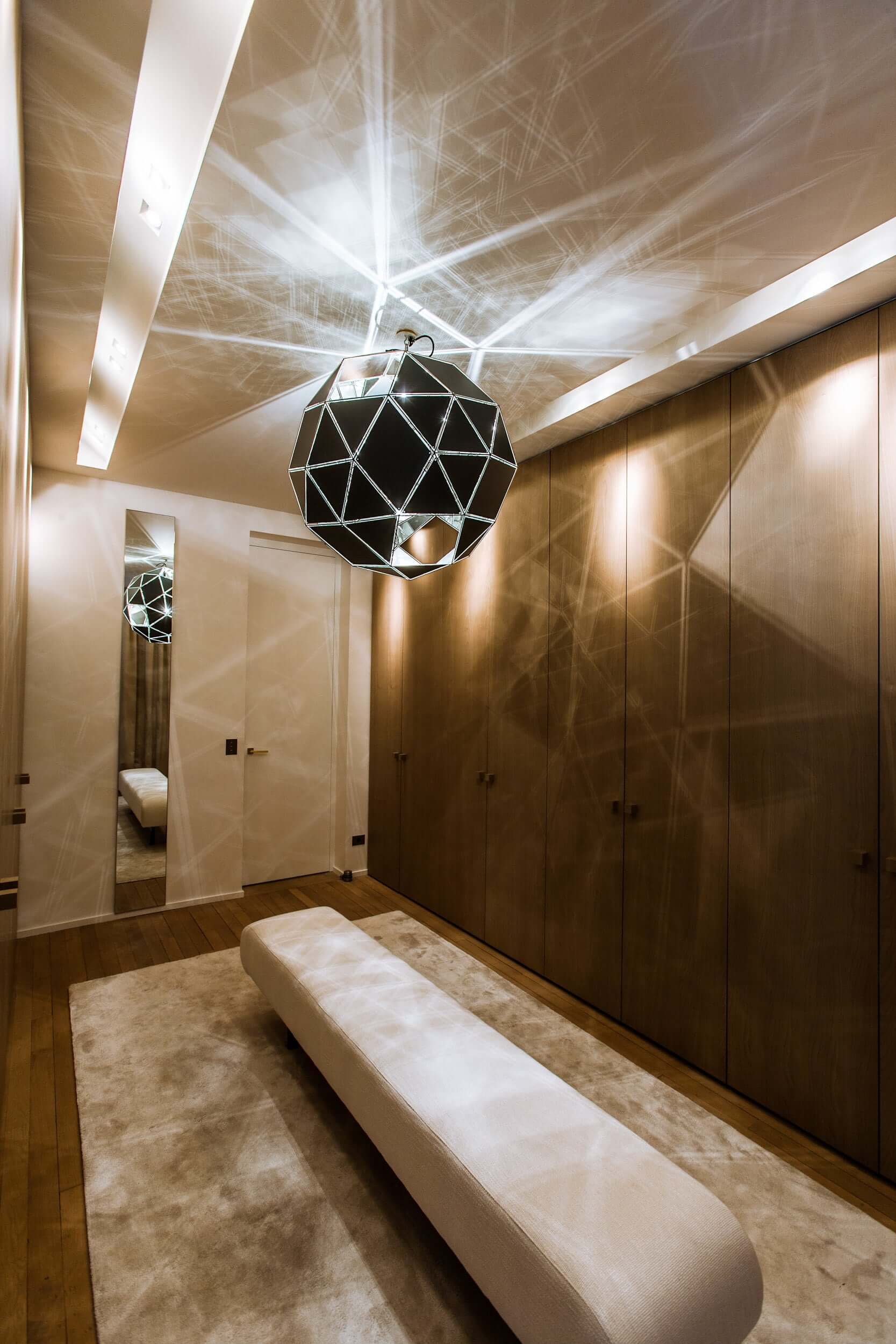 ECLECTIC DREAM CLOSET
In Martyn Lawrence Bullard's Los Angeles home's dressing room, the walls are covered in a fabric he designed, and the flooring and island are in walnut wood. In this way, Martyn created dream closets.
FRENCH DESIGN DREAM CLOSET
Philip Nimmo created a "closet retreat" in Shasta Lake, California, for a client who loves all things French-style. Paul Montgomery hand-painted the custom paper that covers the walls and the closet doors.
Nonetheless, the room's focal point is a mirrored twig table, on either side of which are velvet love seats and Swarovski end tables.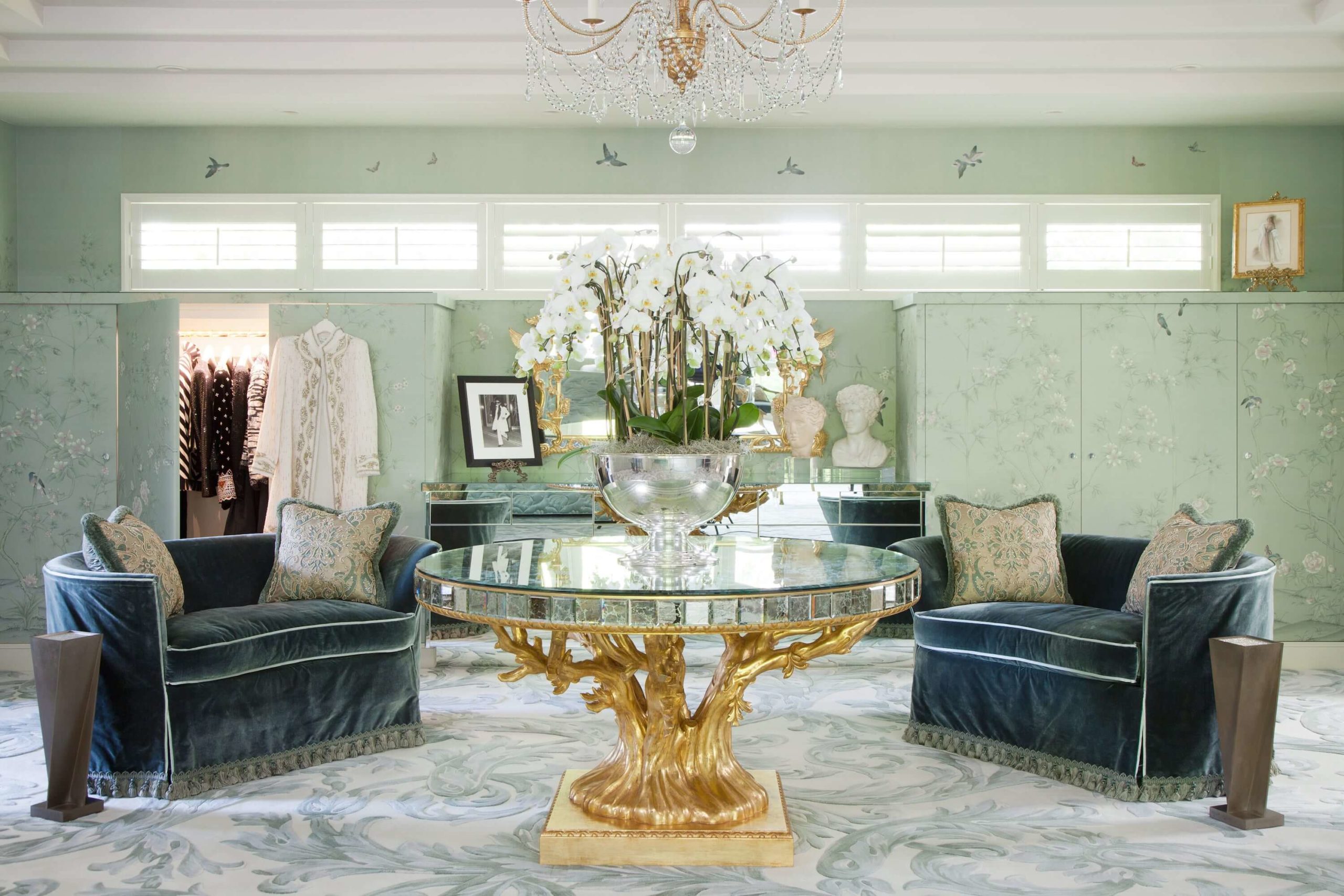 NEUTRAL COLOR DREAM CLOSET
Fox-Nahem Associates realized a client's dreams with this dressing room. The desire was for a closet that would be practical but at the same time, have a very light and boutique type of feeling.
The custom island, finished in metallic silver car paint, has a frosted glass top and Lucite legs. Also, on the floor is a hand-knotted white wool ribbed rug installed wall to wall.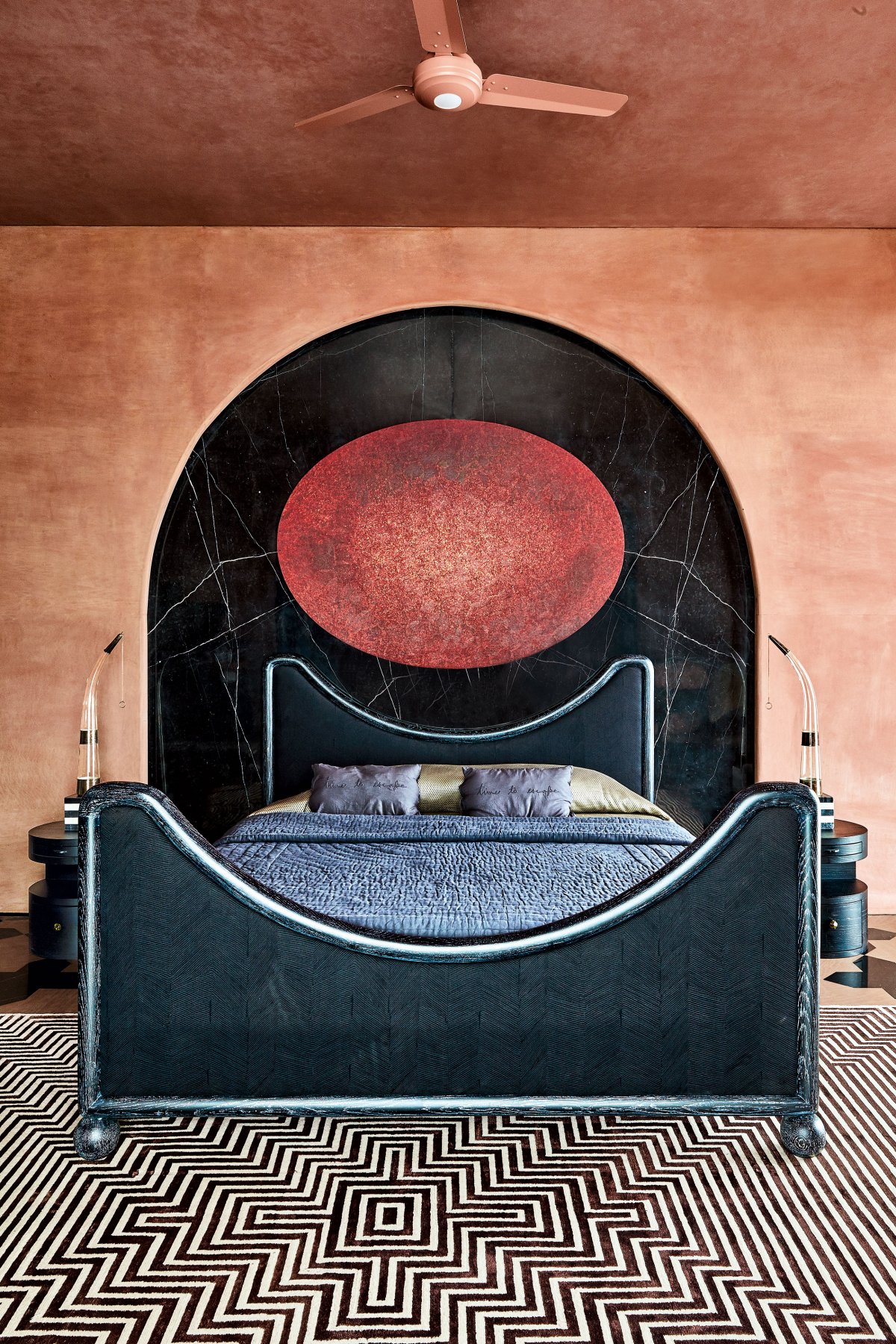 MODERN DREAM CLOSET
The clients tasked Cullman & Kravis with creating a space in their Sag Harbor, New York. A beach house that would serve as a dressing room and office.
Taking up the challenge, the designers fitted upholstered closet doors with bronze surrounds to keep the clothes, shoes, TV, and coffee bar elegantly hidden. Additionally, an Hervé Van der Straeten bronze and crystal mirror hangs above the dresser.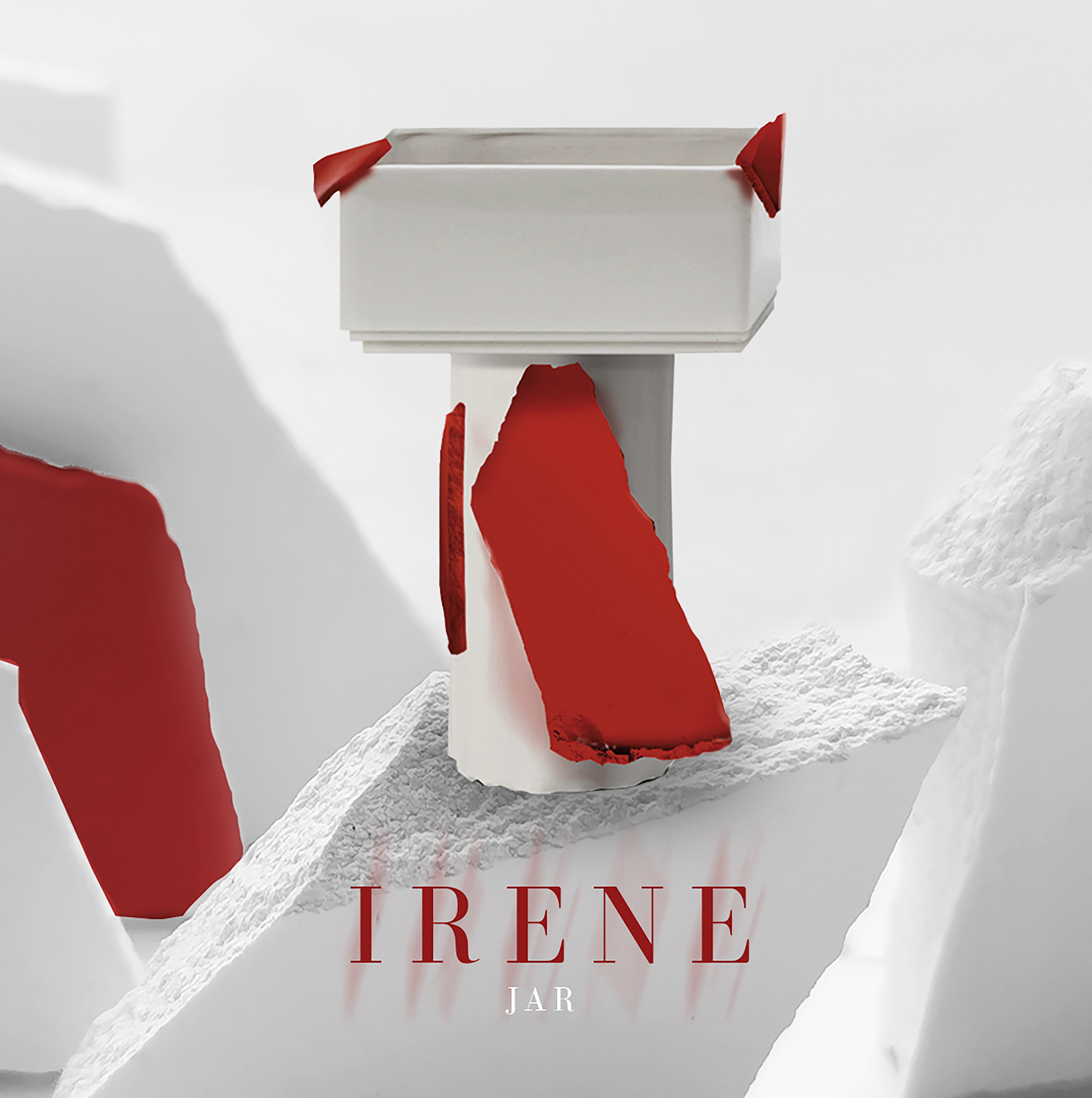 CLASSIC STYLE DREAM CLOSET
Mirrored panels, a chandelier, and a pair of Knoll chaises exude stylish sophistication in this Burlingame, California, closet by the Wiseman Group. Glass cases in the nickel and parchment vitrine display the homeowner's collection of Judith Leiber bags.
Nonetheless, we can say that this space is a dream closet.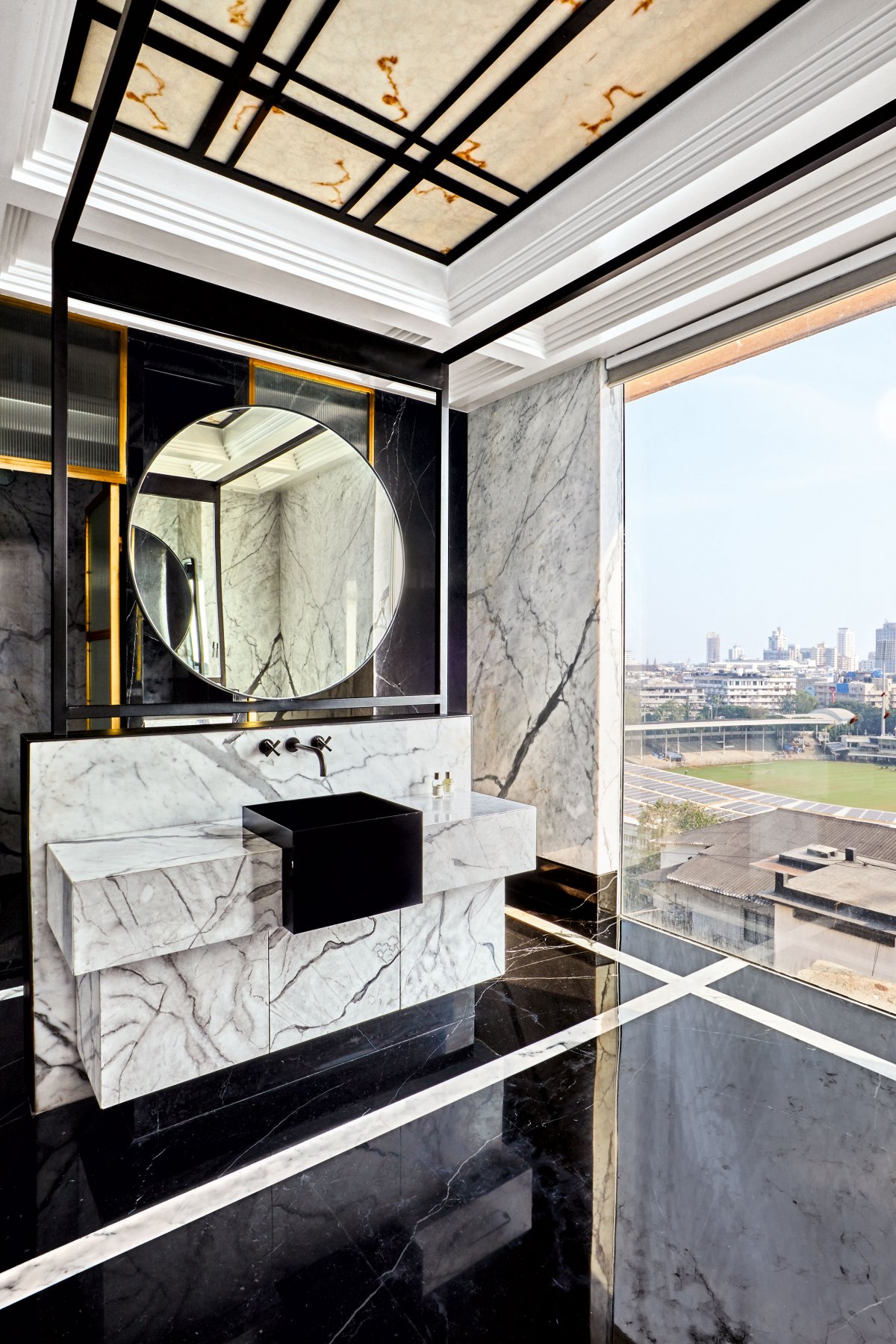 We really hope you liked our article. Feel free to pin all the images to your favorite Pinterest board or to print it and use it on your projects' mood boards. You can also visit our Pinterest boards in order to get more inspiration.
Get more ideas for your projects and find functional, stylish, and sizable lighting and furniture choices: