We are back with the most valued list in the world of design and architecture – AD Top 100 Part III.
Part I and Part II are already available for you to get to know the talents that shine the most in 2021.
From the new members to the great masters, these are the names to know now!
Mark D. Sikes is an esteemed designer and work on projects throughout the United States. He is known for all American sensibilities and a new conception of classical aesthetics.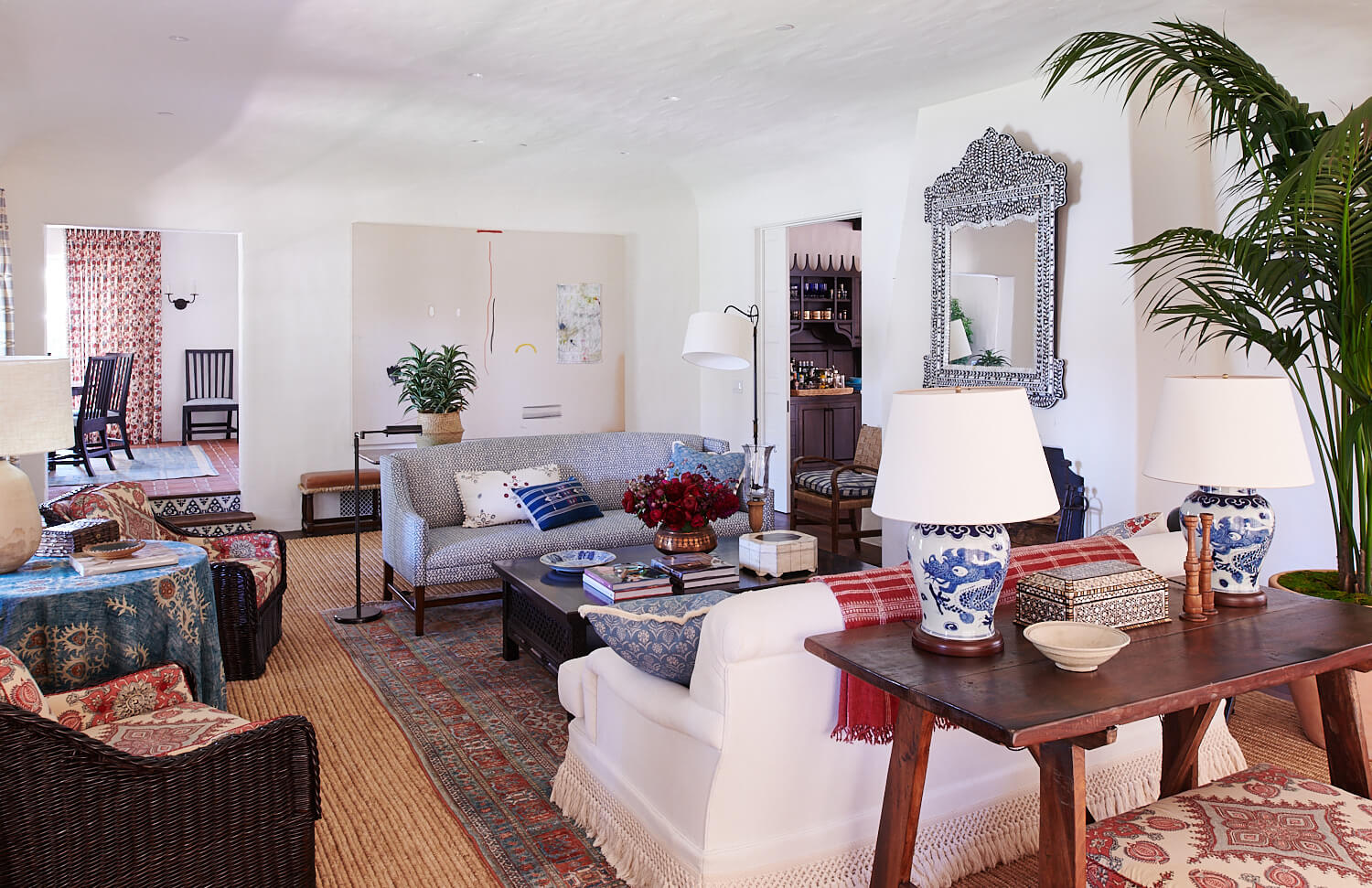 Mark has a talent for creating beautiful, timeless interiors that embody an interior/exterior lifestyle.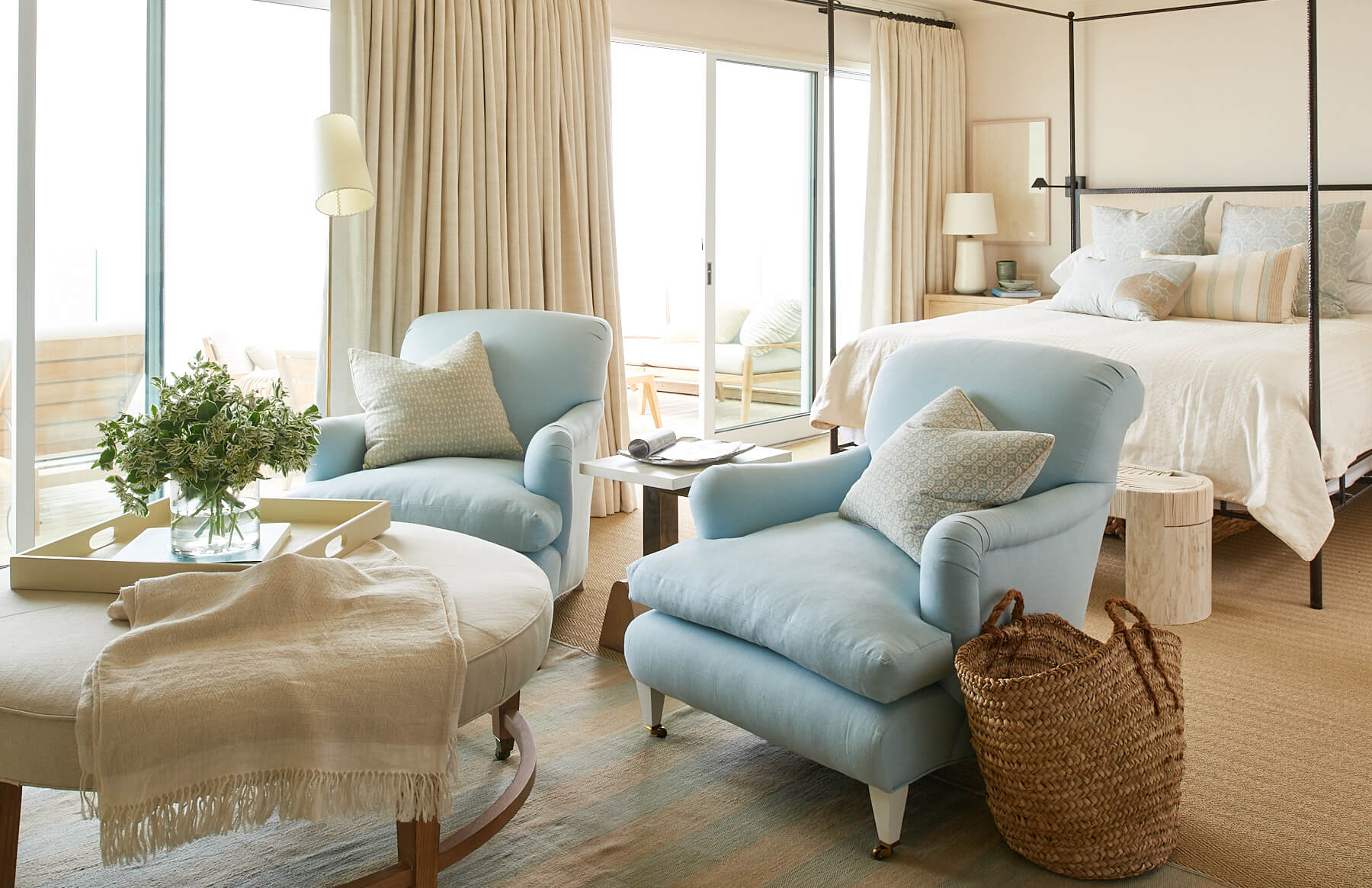 Mark Hampton LLC – New York
The interiors are known to be elegant, practical, and classically based on modern life.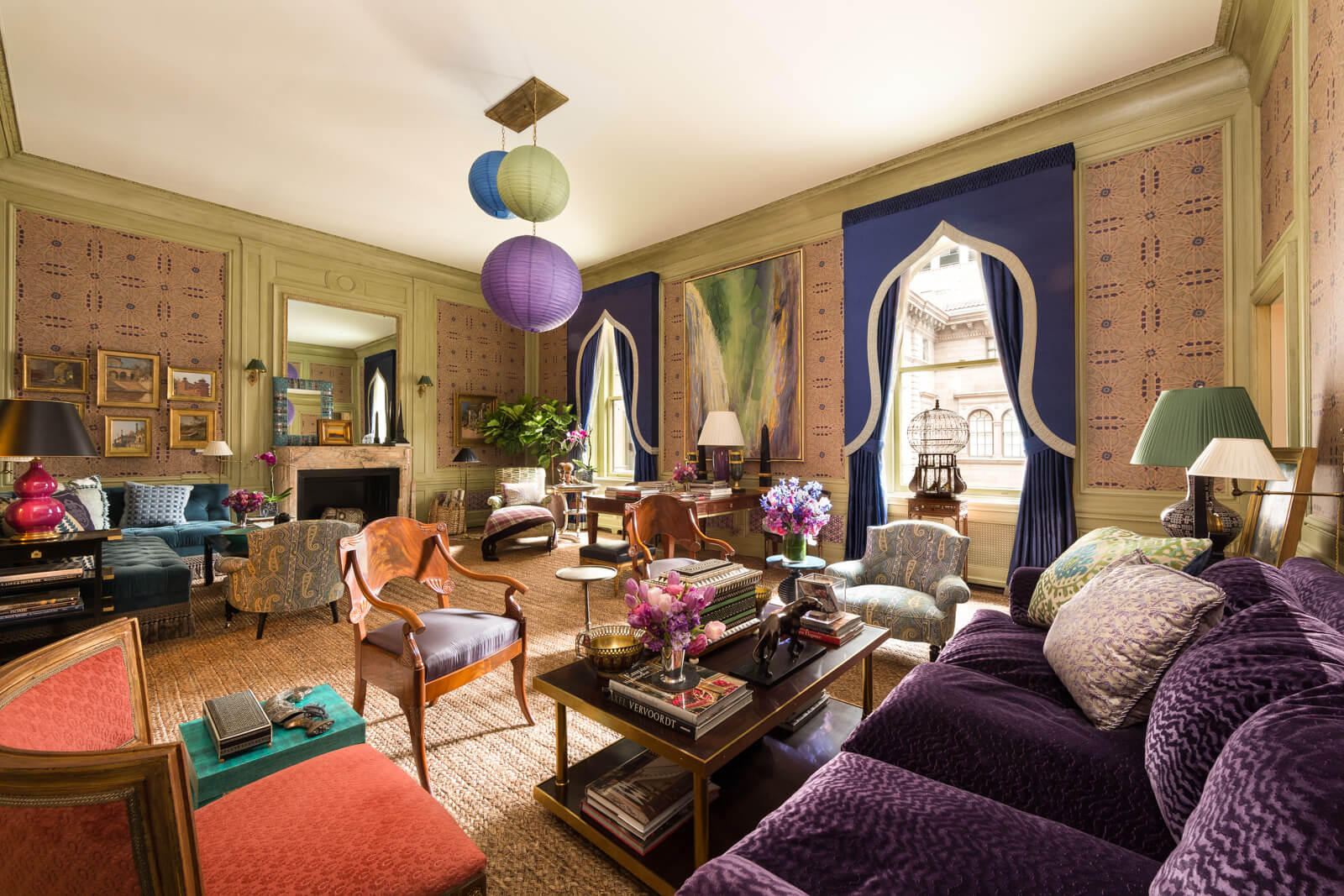 Their projects encompass luxury urban apartments, beautiful layers of urban apartments, expansive residences in cities and countryside, private planes, and yachts.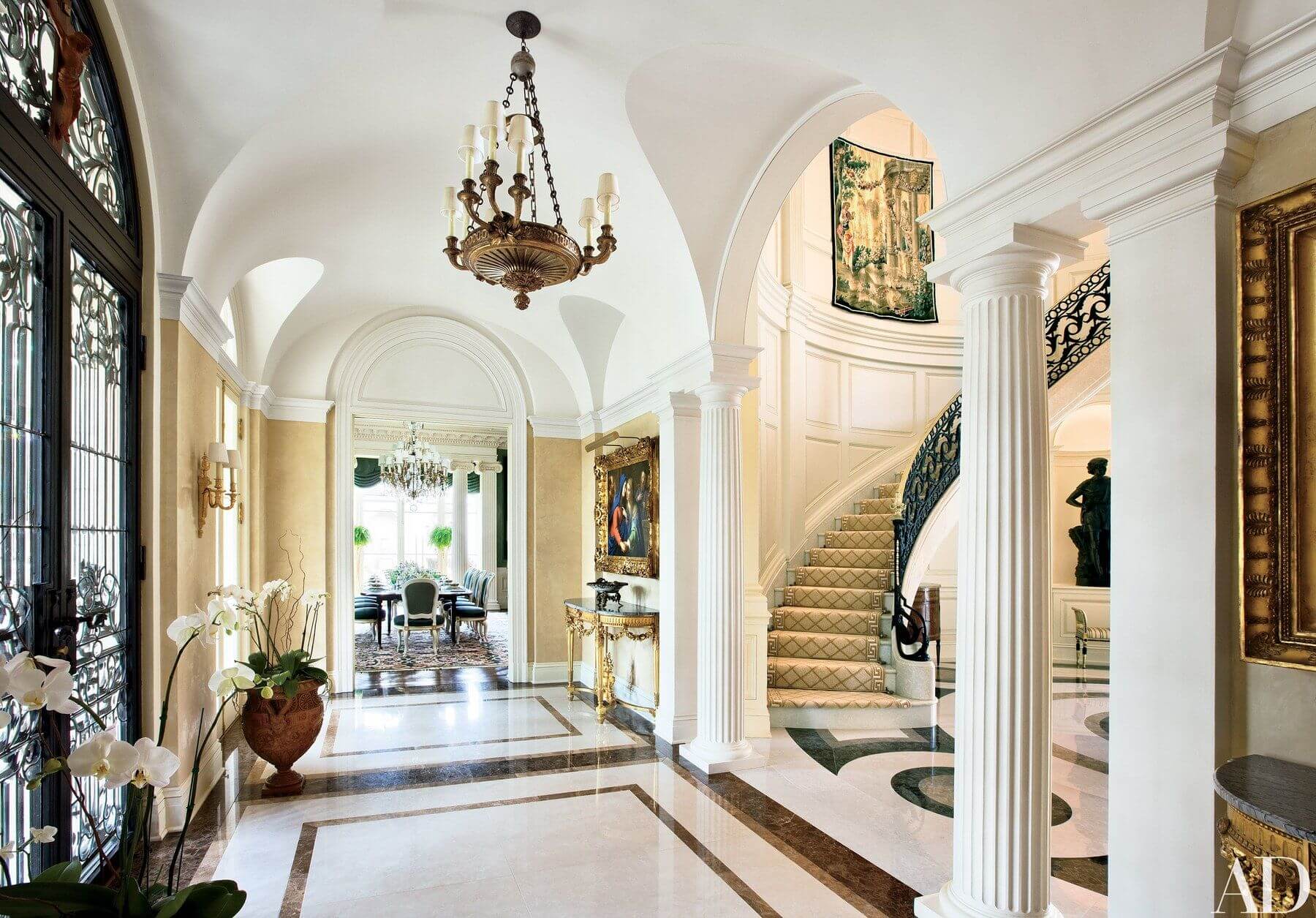 Markham Roberts Inc. – New York
Markham Roberts works on a wide variety of projects in different styles. He is skilled at interpreting and synthesizing the essence of his various multi-generational clients, along with his creative input.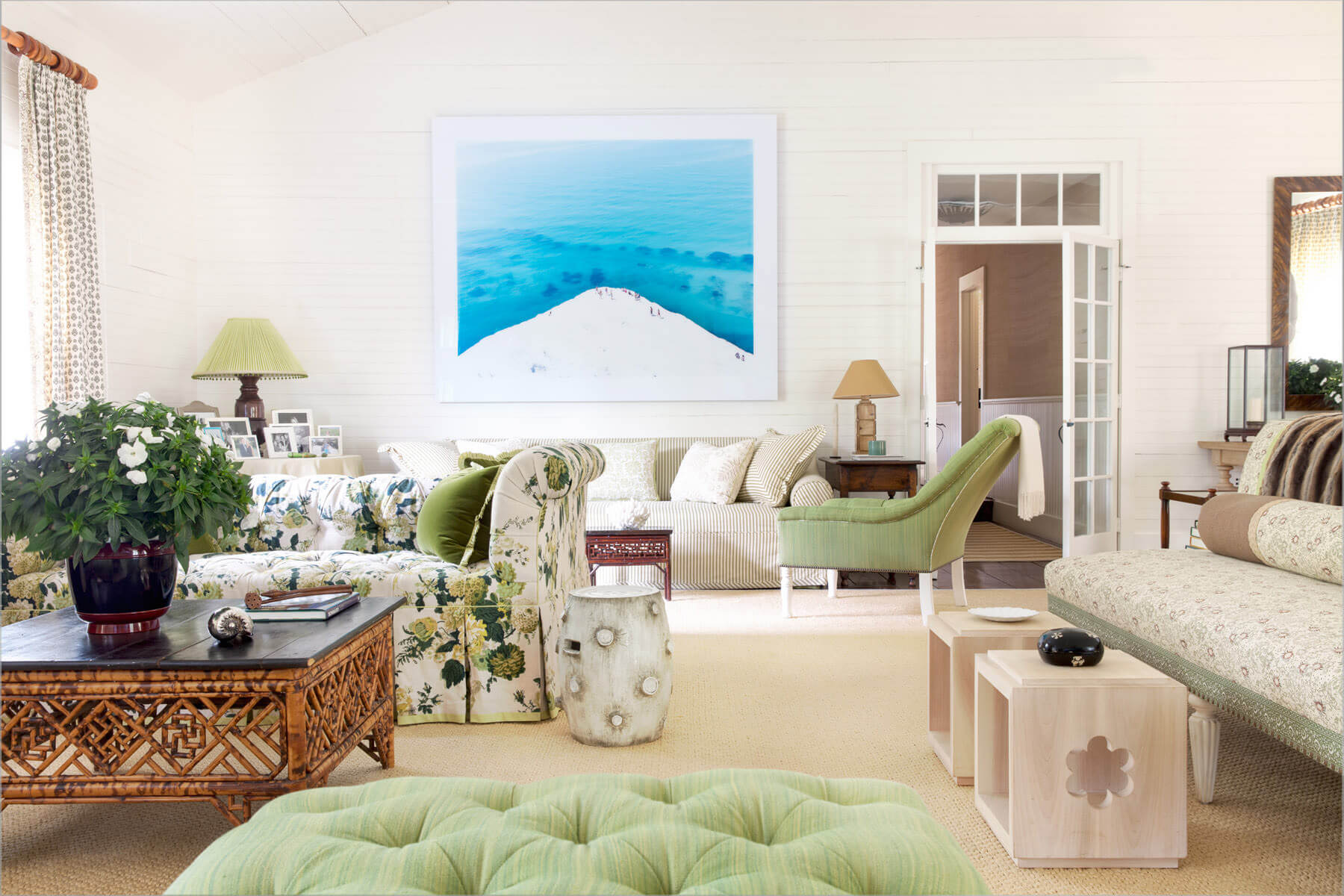 The result is a timeless cohesive blend, explicitly tailored to each project.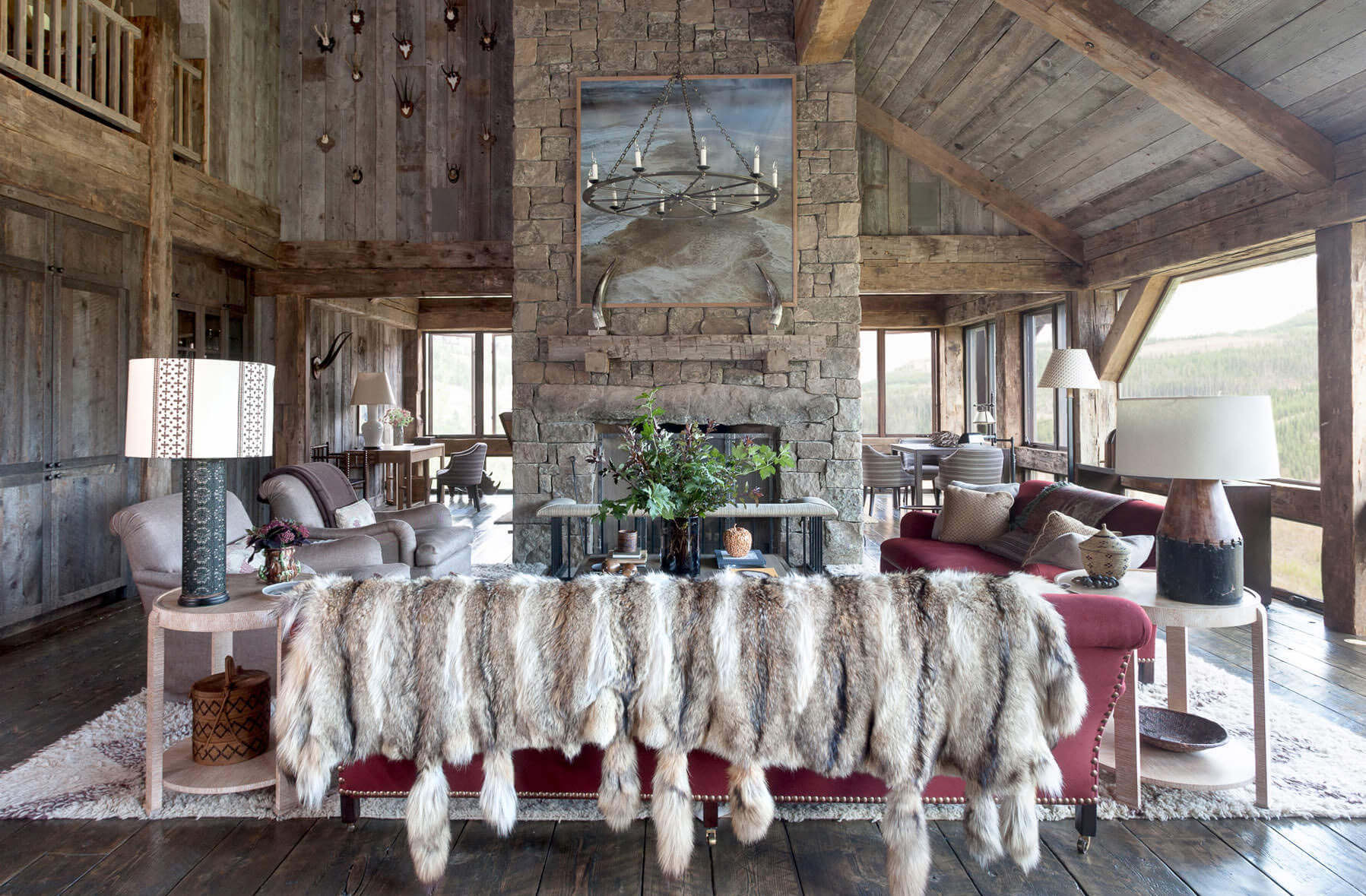 Marmol Radziner – Los Angeles, San Francisco, and New York
Founded in 1989, Marmol Radziner is a unique design-building practice led by architects. They offer interior design services as well as custom furniture design and manufacturing.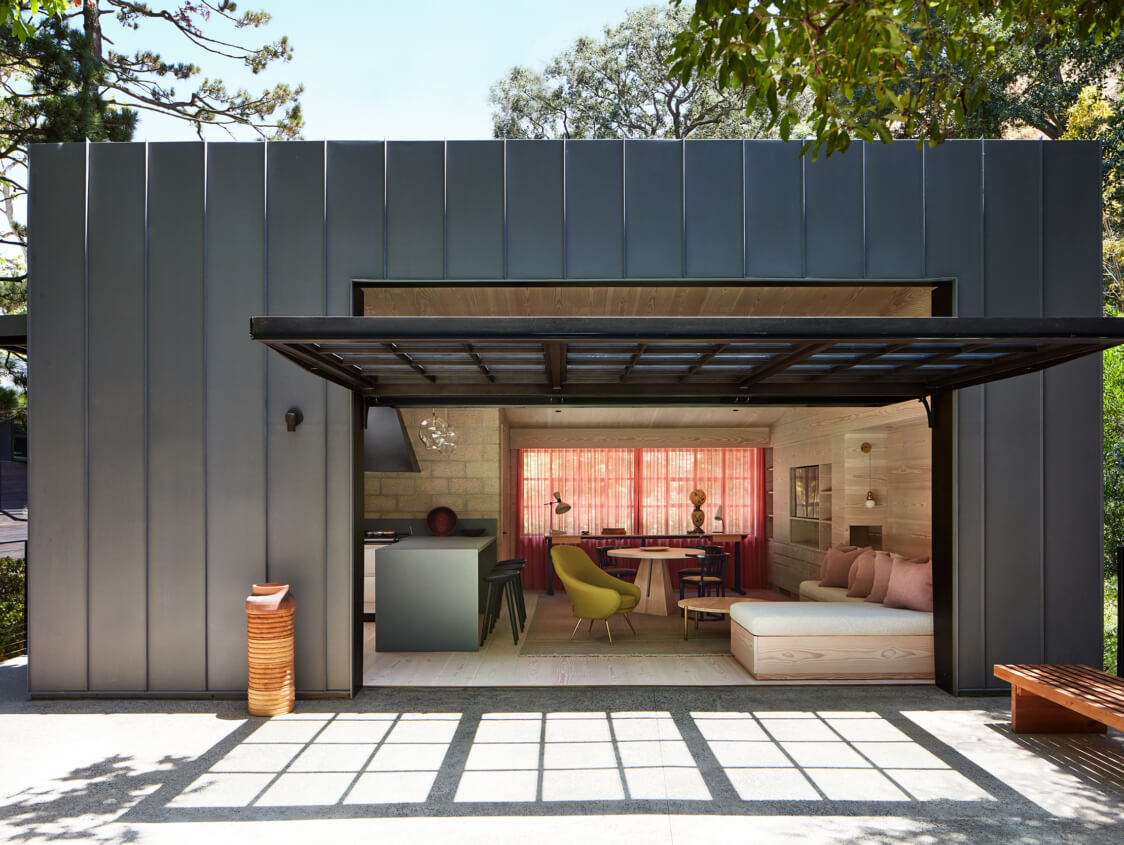 By adopting the traditional "master builder" role, Marmol Radziner integrates various design services with building capabilities.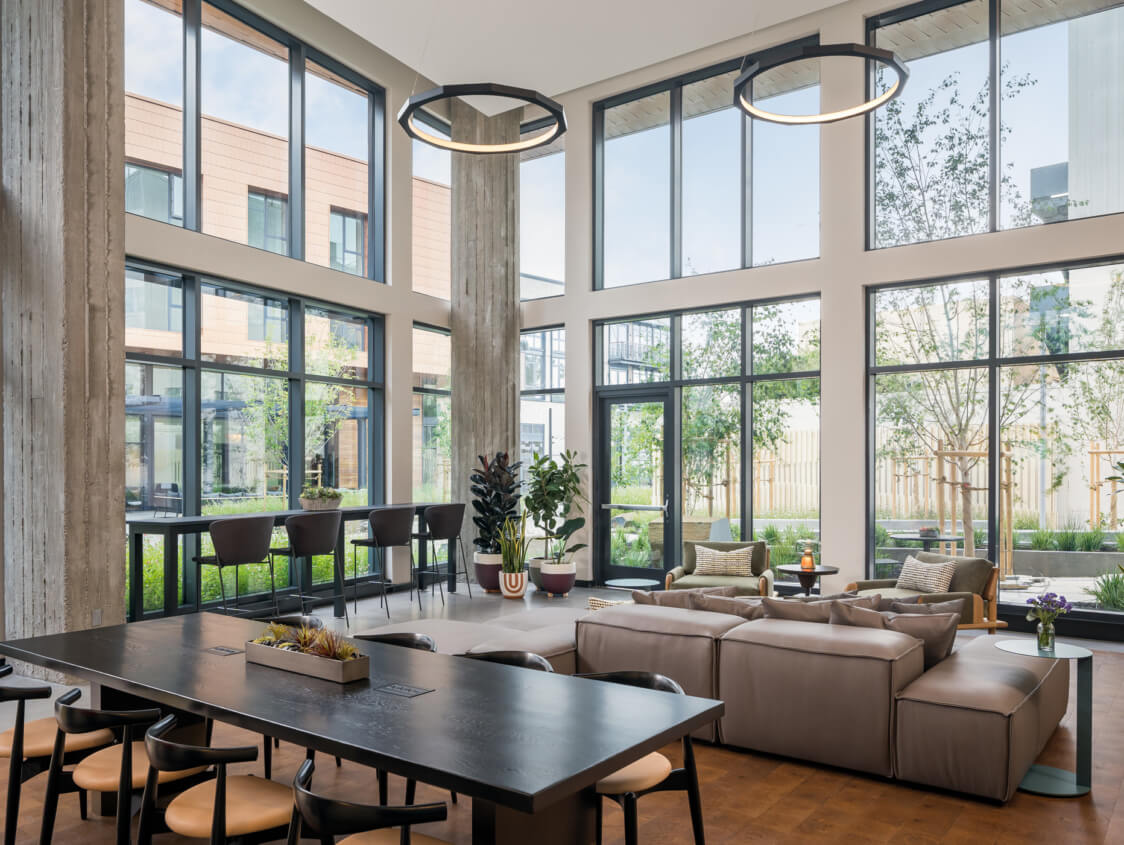 Martin Brudnizki Design Studio – London and New York
Martin Brudnizki Design Studio, founded in 2000 by Martin Brudnizki, is an internationally acclaimed architecture and interior design studio.
He has experience creating hotels, restaurants, bars, private member clubs, along residential developments.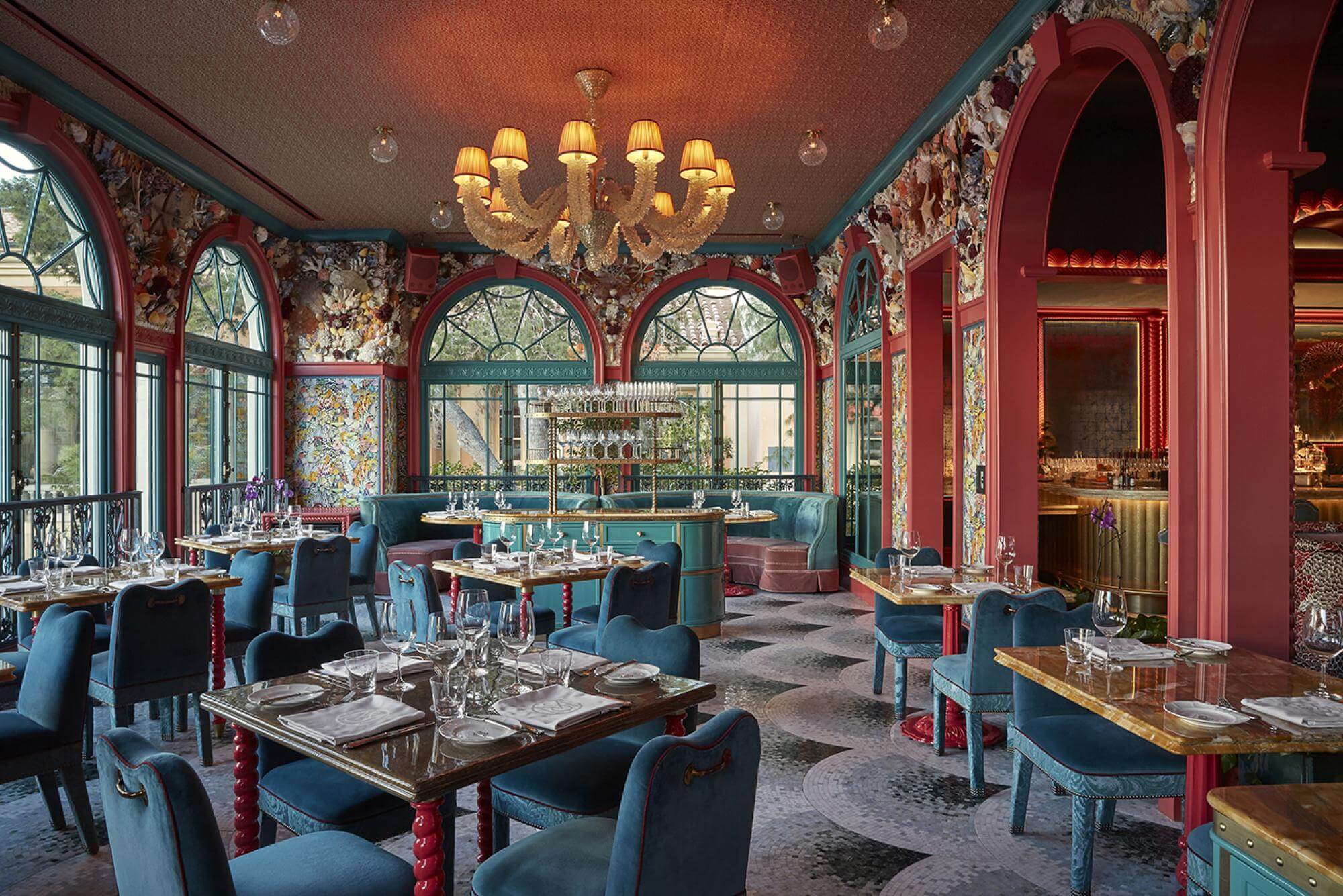 Through this experience, the Studio has acquired a high level of expertise in designing and realizing high profile and luxury schemes, always reducing the complexity of any project to simple design solutions.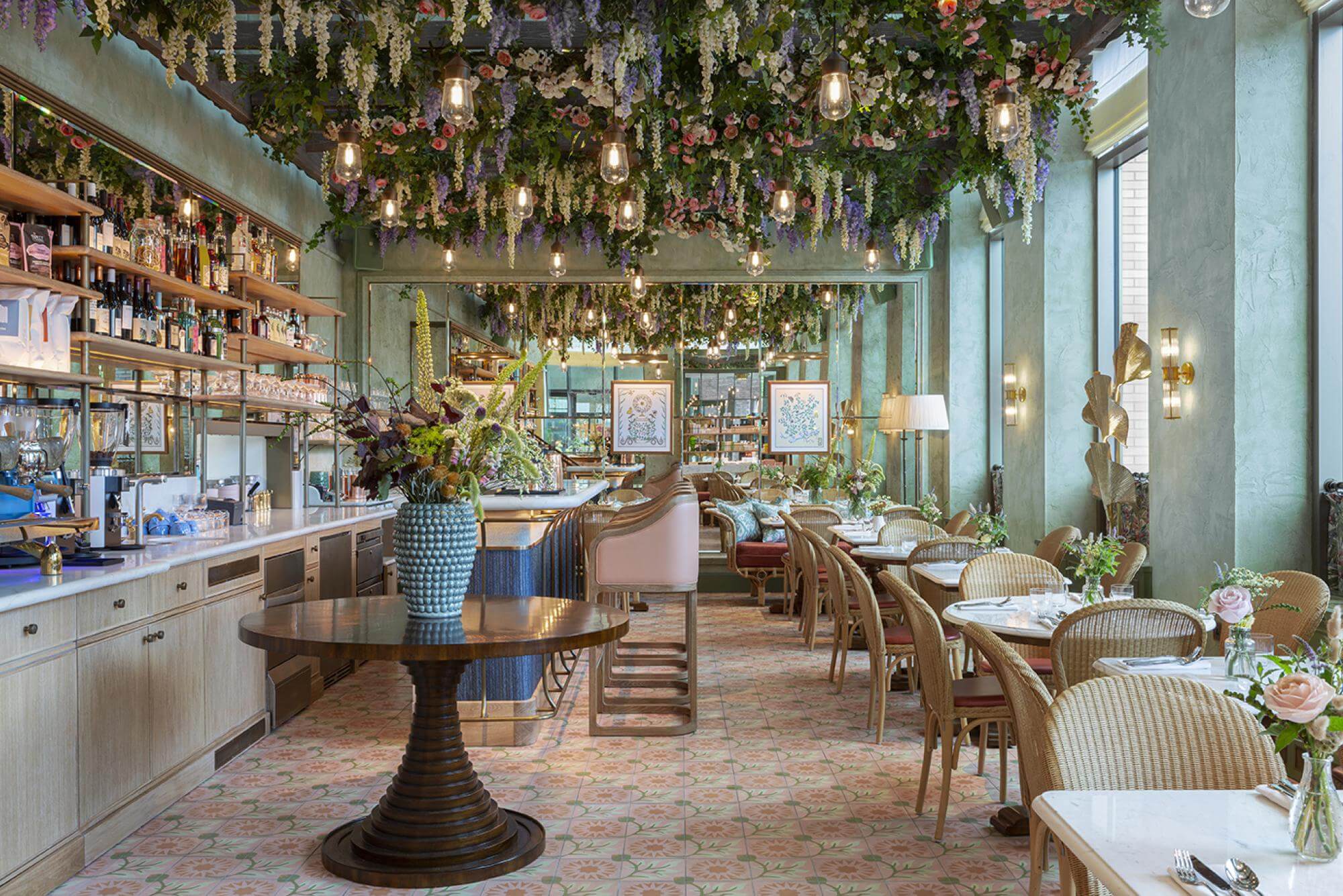 Martyn Lawrence Bullard Design – Los Angeles
Martyn Lawrence Bullard is a multi-award winning interior designer. Known for his wide range of styles and eclectic but sophisticated and inviting interiors.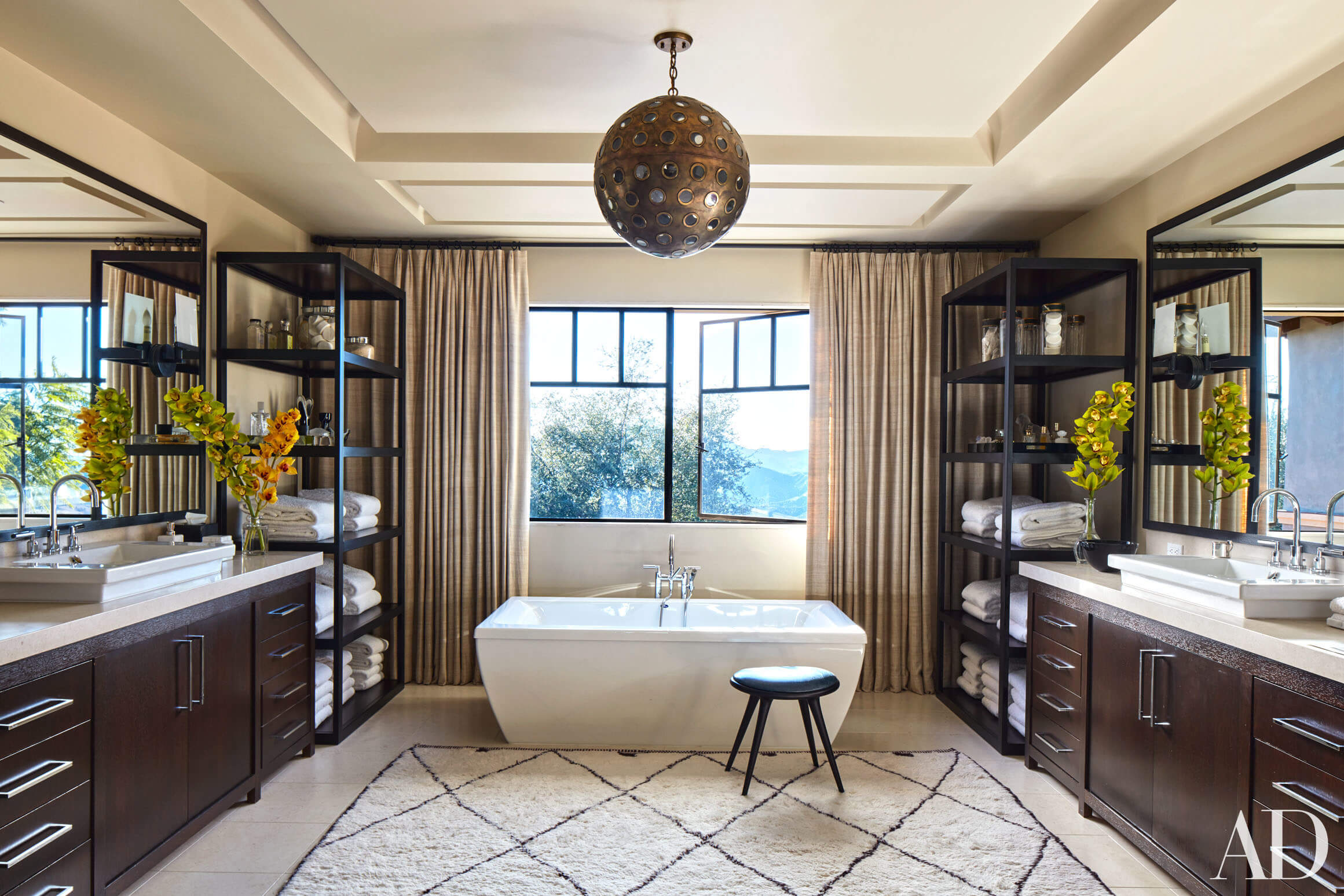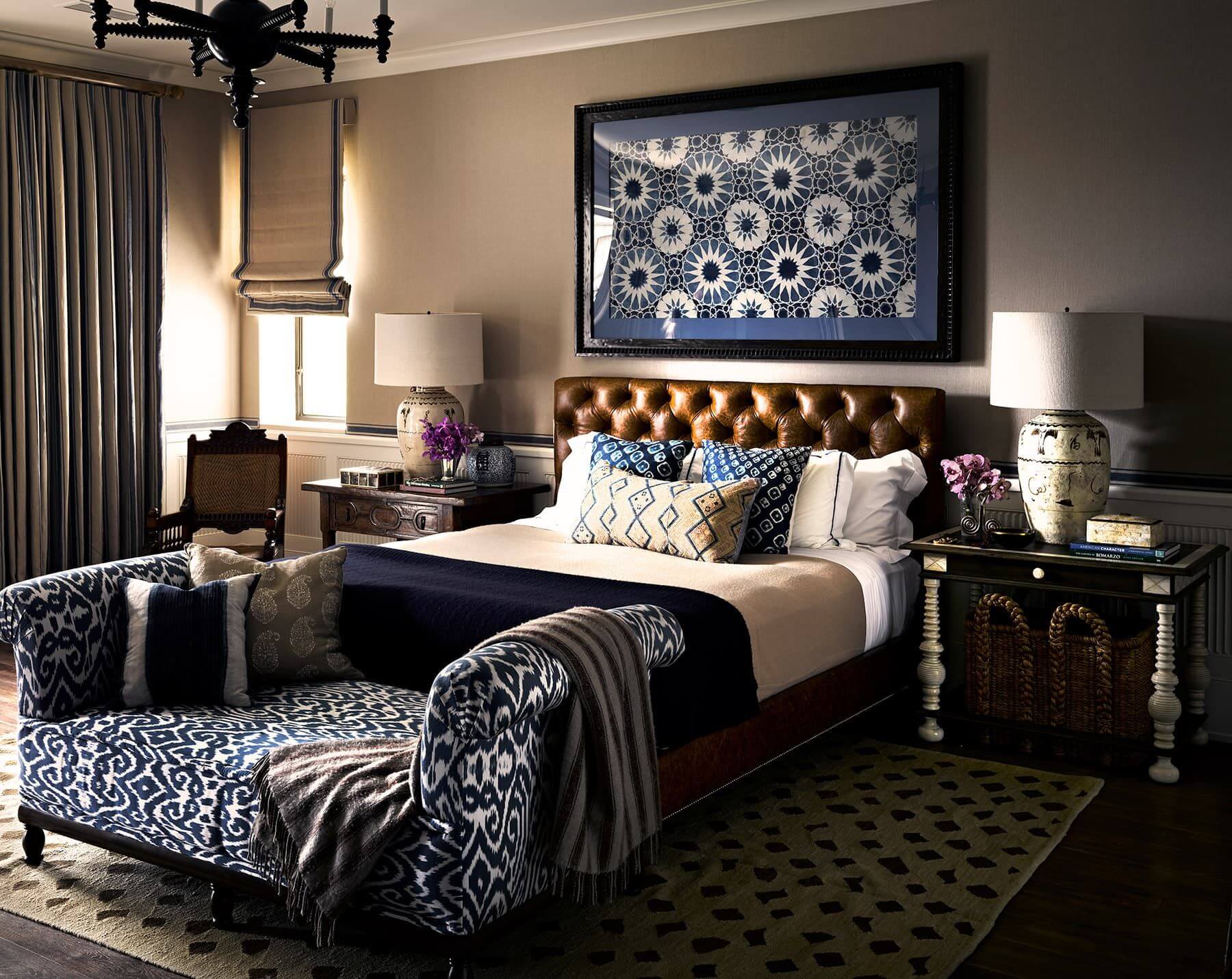 MASS Design Group – Boston
MASS Design Group's mission is to investigate, build, and defend an architecture that promotes justice and human dignity. They believe in expanding access to design that is intentional, healing, and hopeful.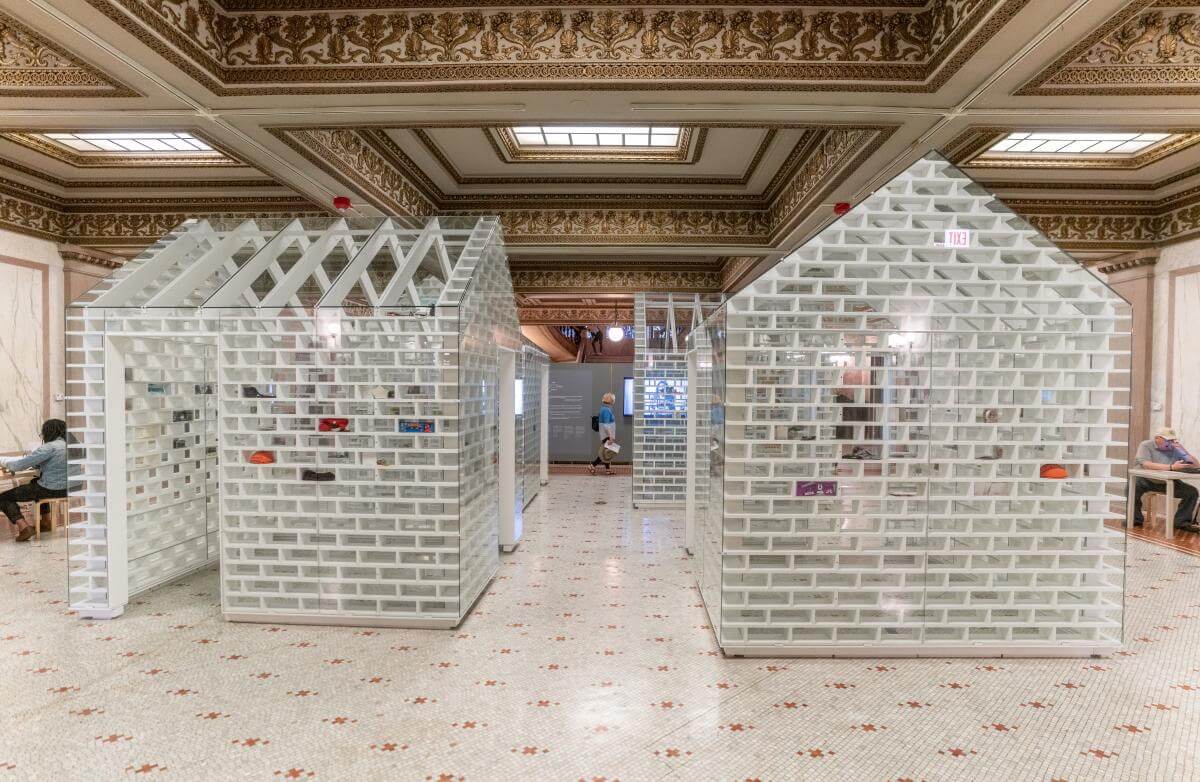 Michelle Nussbaumer Design – Dallas
Michelle Nussbaumer Design's interiors are inspired by the unique customers they serve and are also inspired by life.
Each space is meant to be lived, and they strive to ensure that you do not look like a designer who has just left the room. The family is a key influence on the entire team.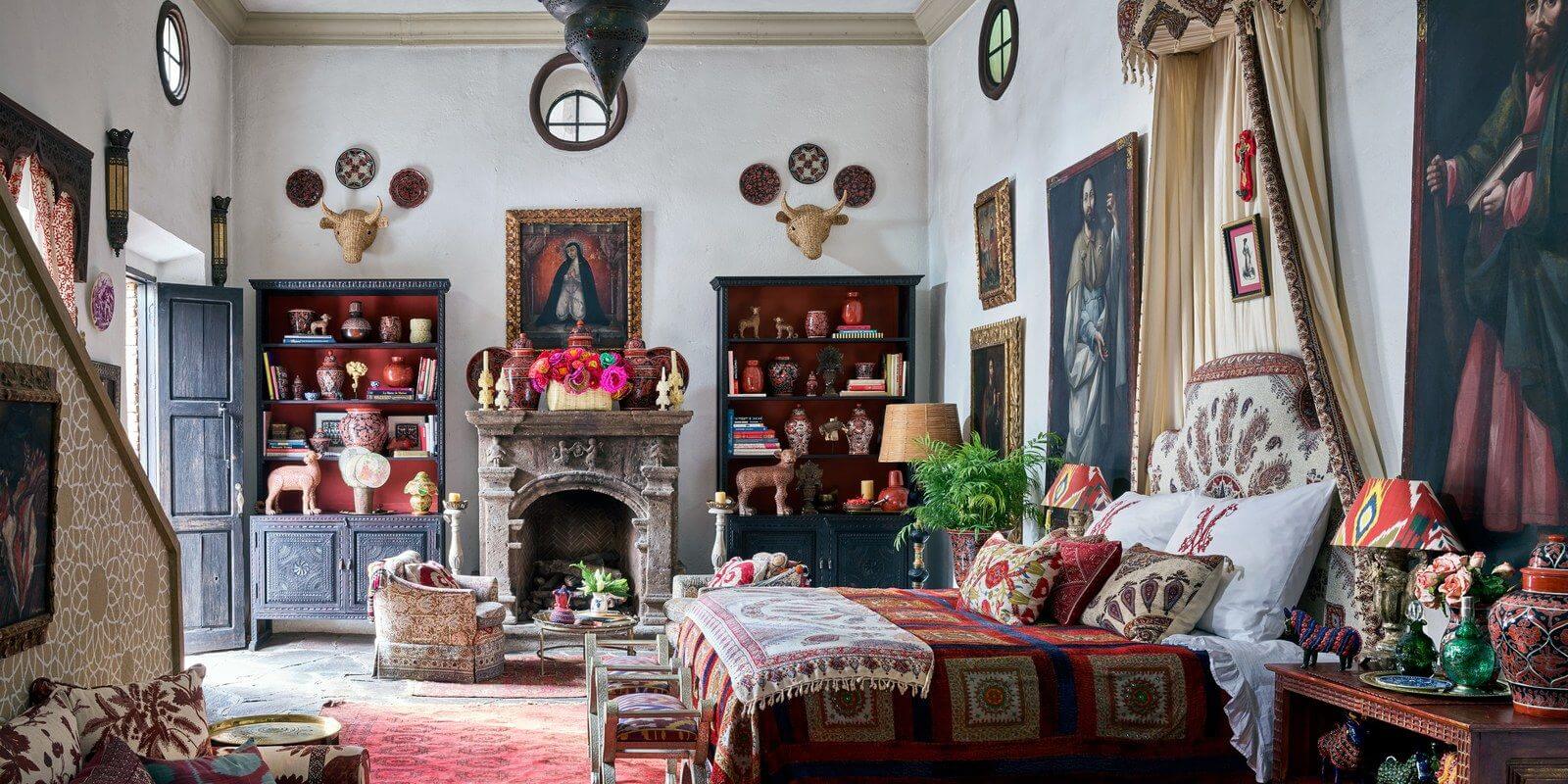 Miranda Brooks Landscape Design – New York
Miranda Brooks is a landscape designer. Her philosophy is to work with earth and nature with a deep understanding and sympathy for her character.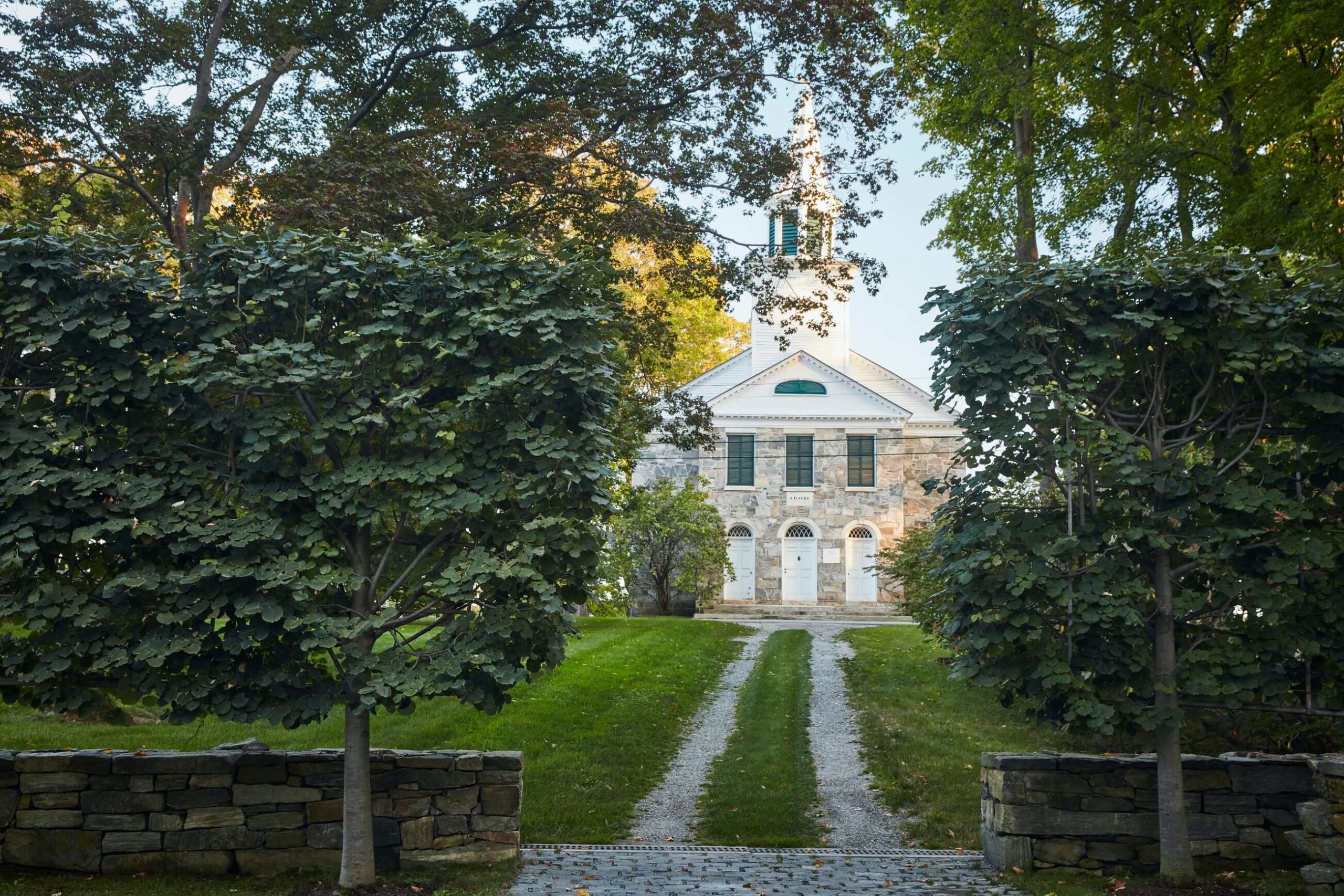 She tries to connect architecture to the natural world in order to create a strong sense of place.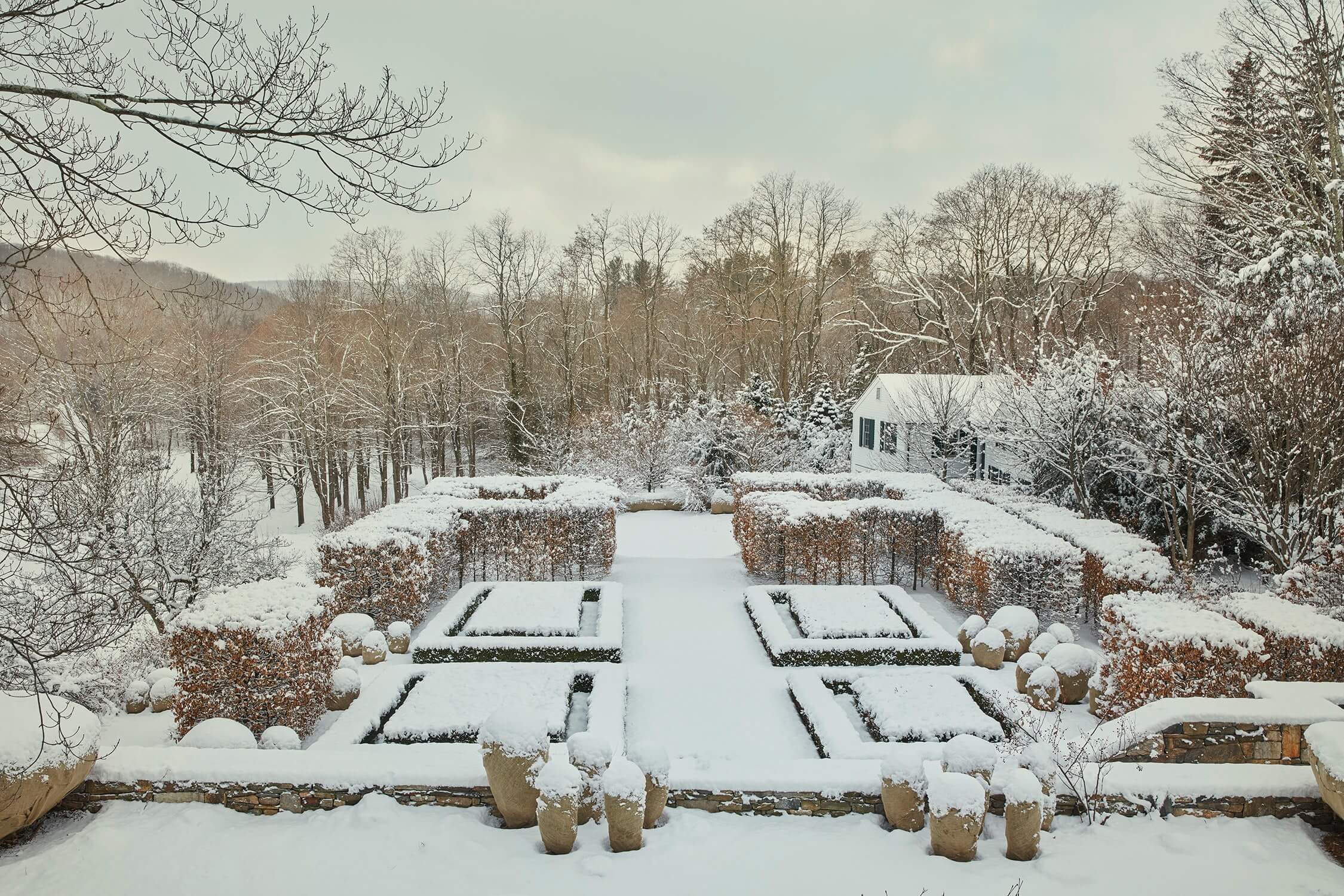 Monique Gibson Interior Design – New York
For Monique Gibson, decorating is not a unique style or strategy. It is about listening to your customers and learning – and allowing them to discover how they want to live.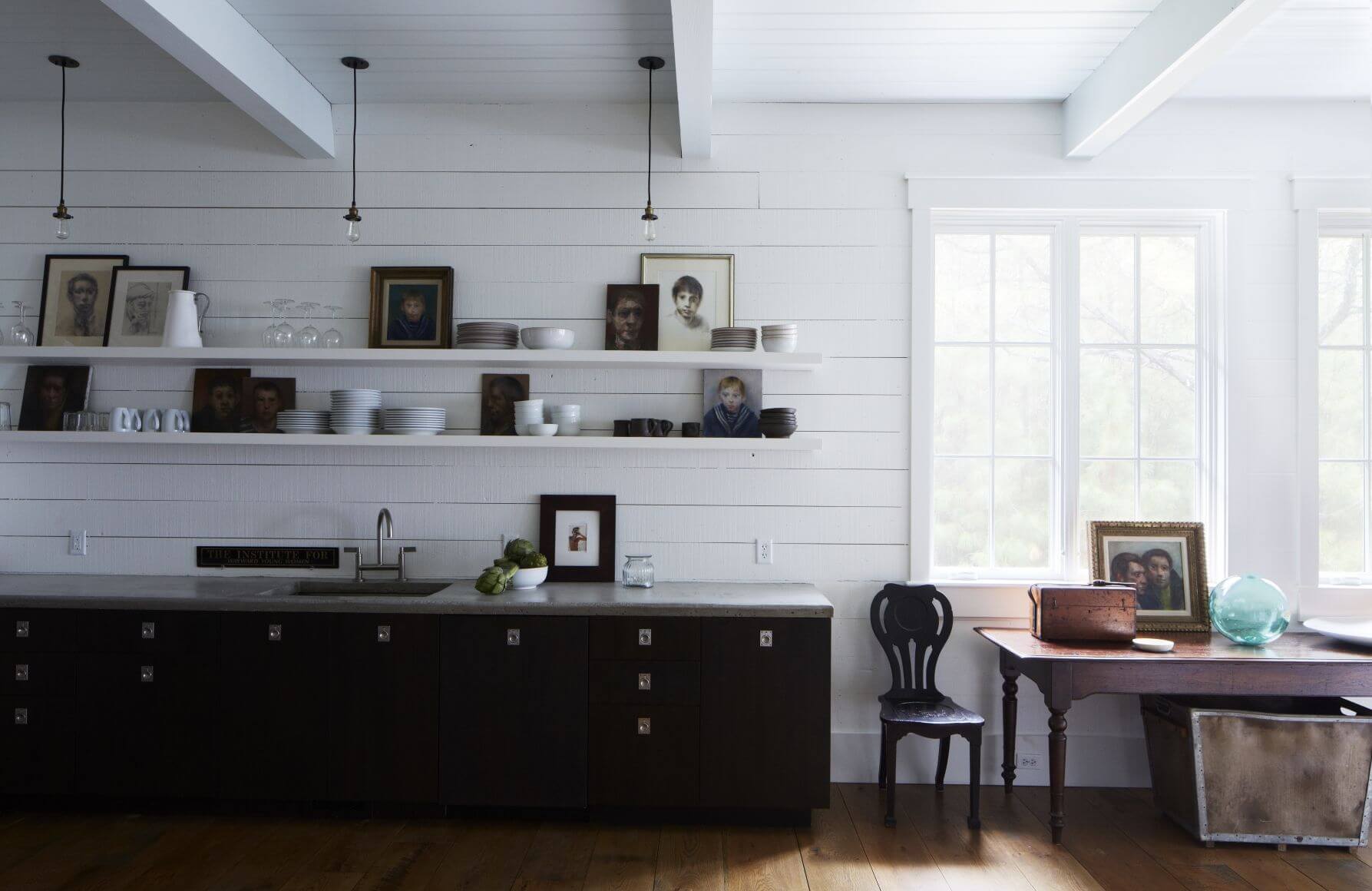 The key is to ask the right questions and create an atmosphere of openness. The designer is passionate about people and love learning their stories.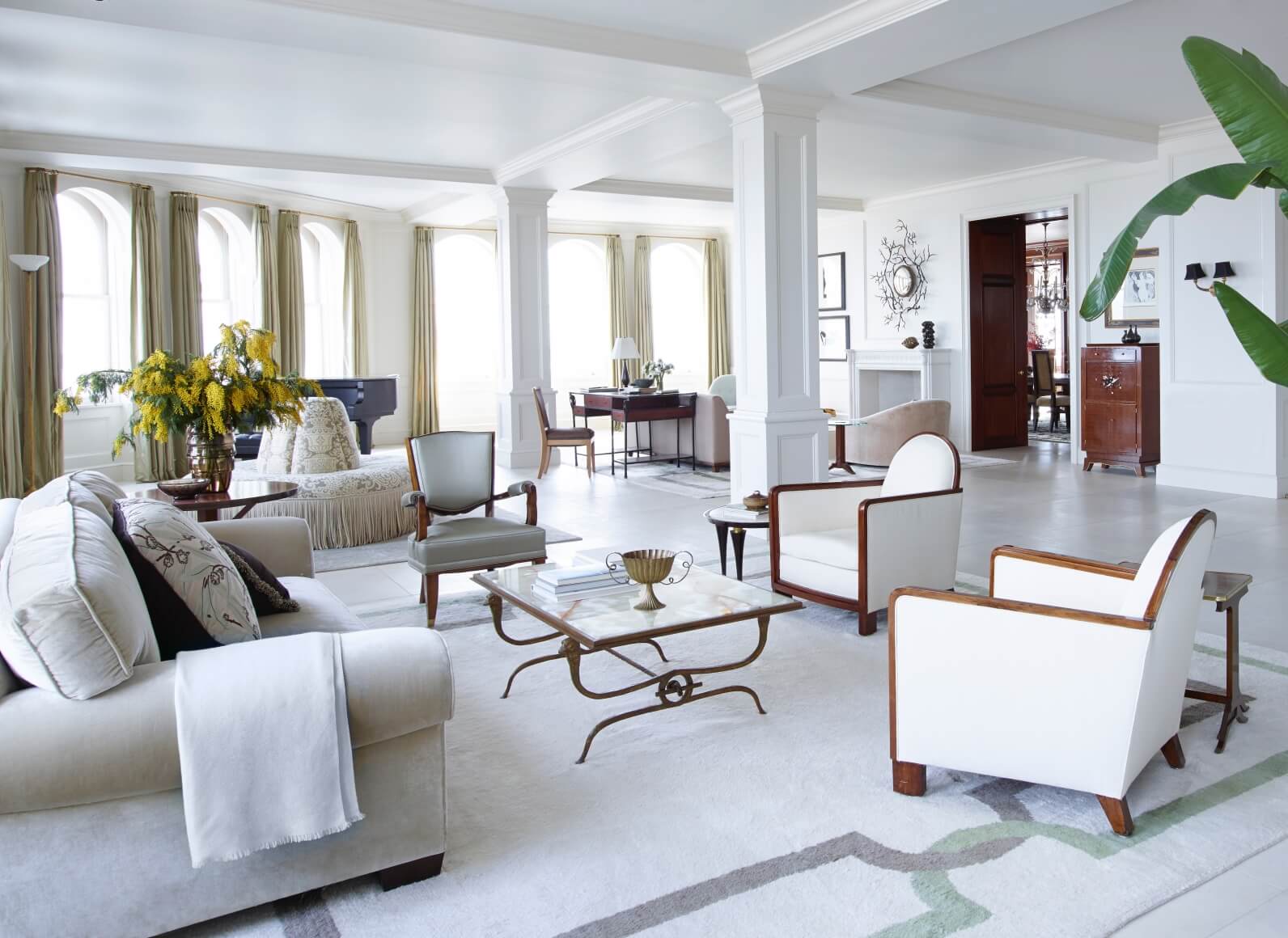 Nate Berkus Associates – Chicago, Los Angeles, and New York
Founded in 1995, Nate Berkus Associates designs acclaimed and livable interiors across the country and around the world.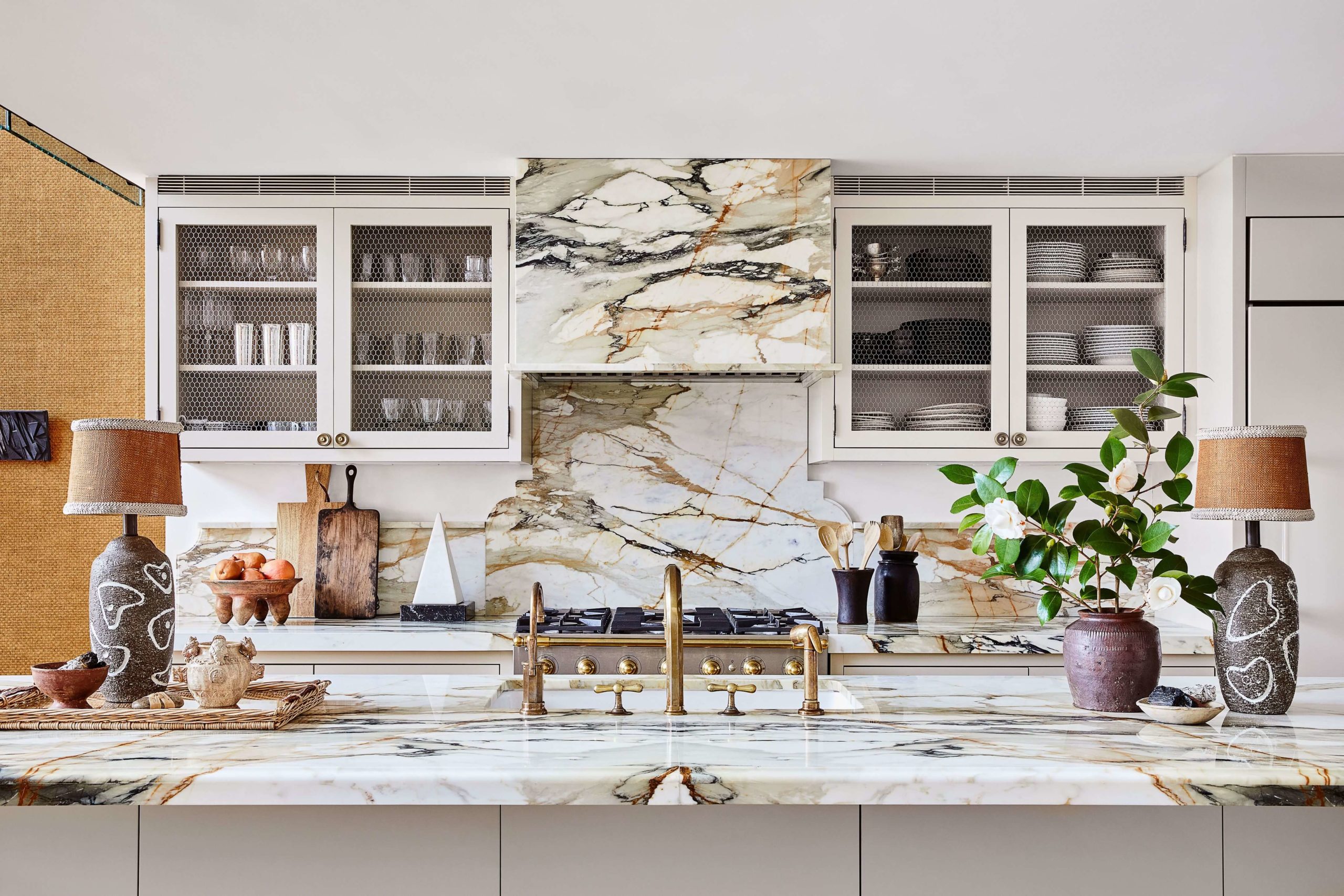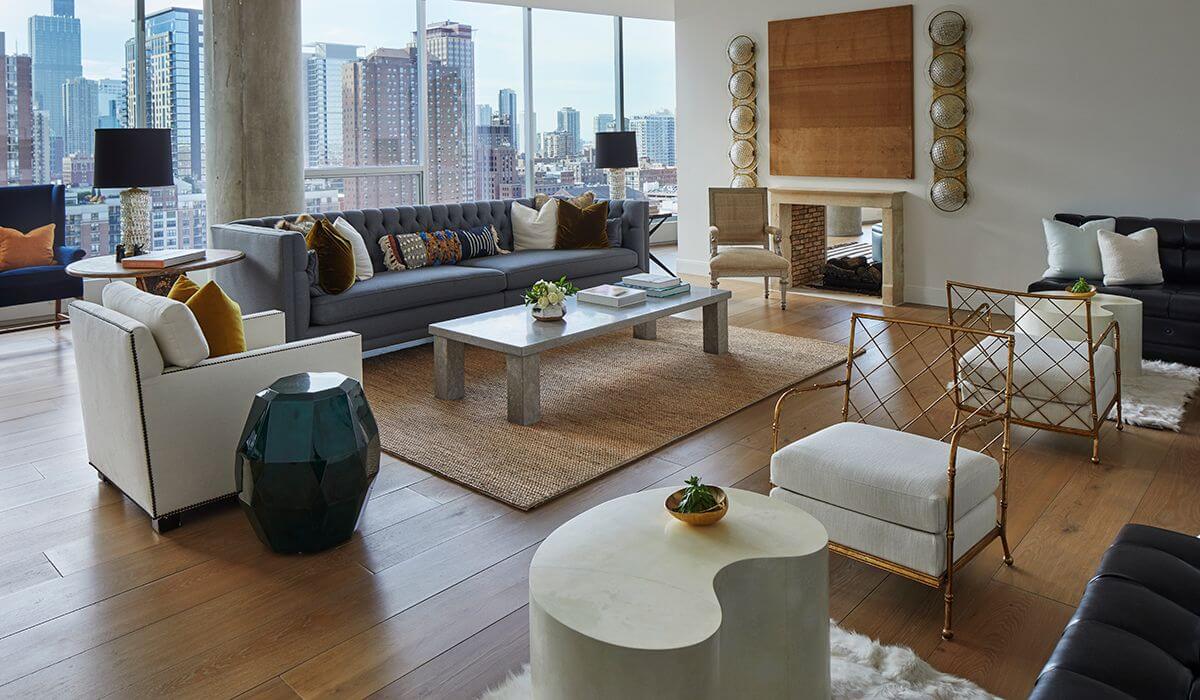 Nicole Hollis – San Franscisco
Nicole Hollis conceives timeless interiors that lift the human spirit. The Studio offers a holistic approach to the art of living through residential, hospitality, and product design.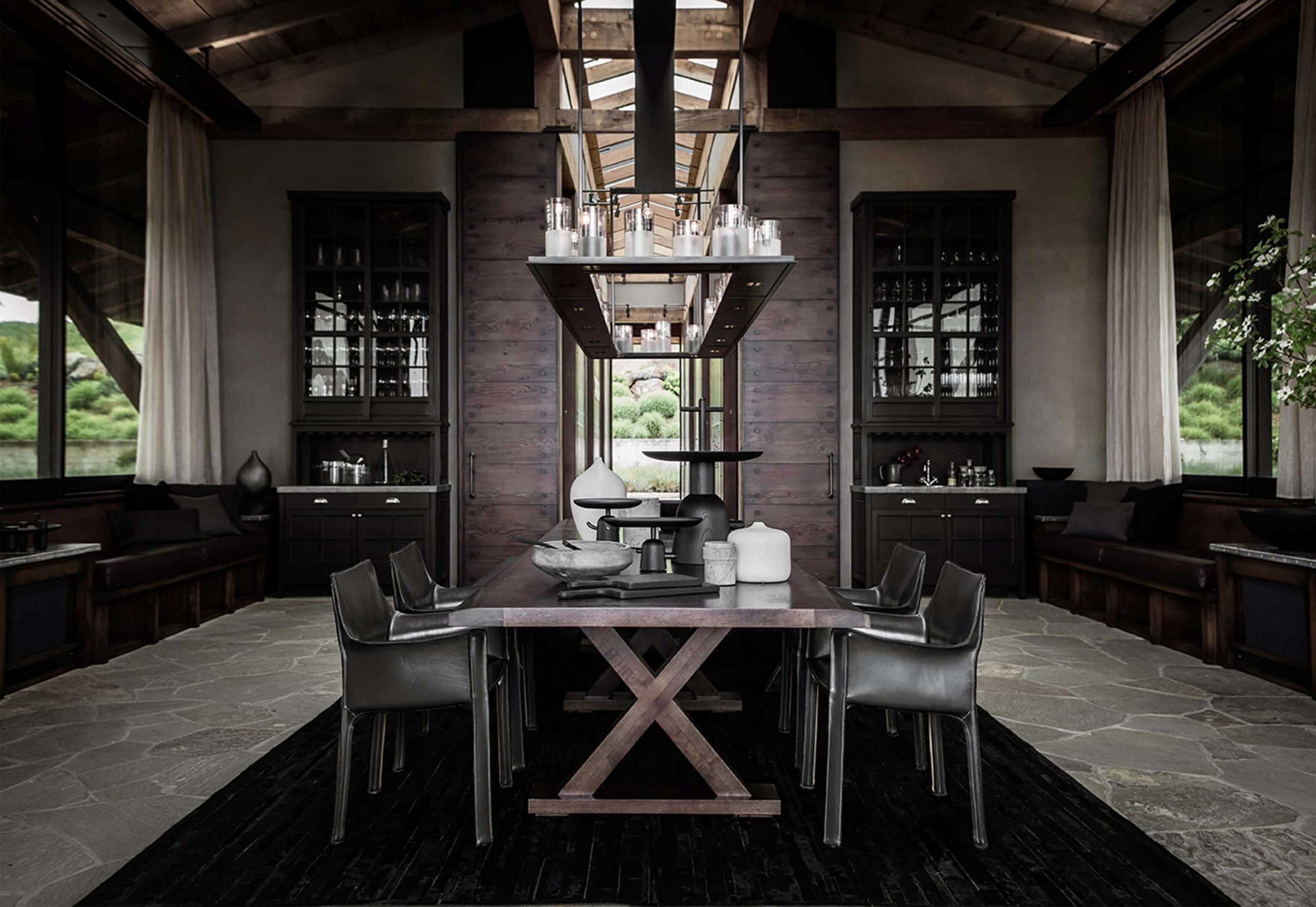 The client portfolio includes global leaders and outstanding innovators who appreciate the ability to create a home that supports and improves the lifestyle chosen by their families.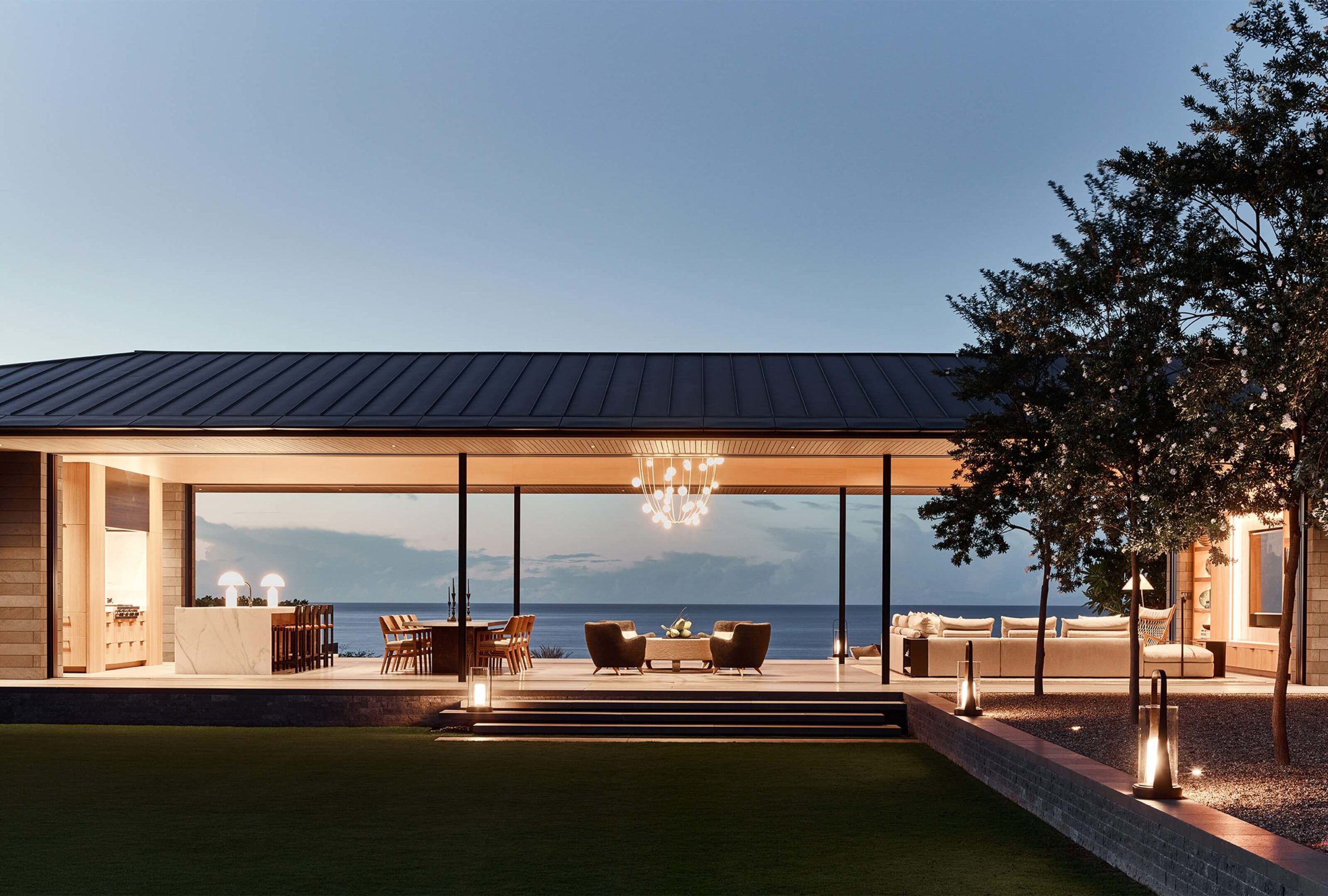 Oliver M. Furth Design & Decoration – Los Angeles
Interior Designer Oliver M. Furth, a native of Los Angeles, is a prominent figure in his city's cultural and design communities.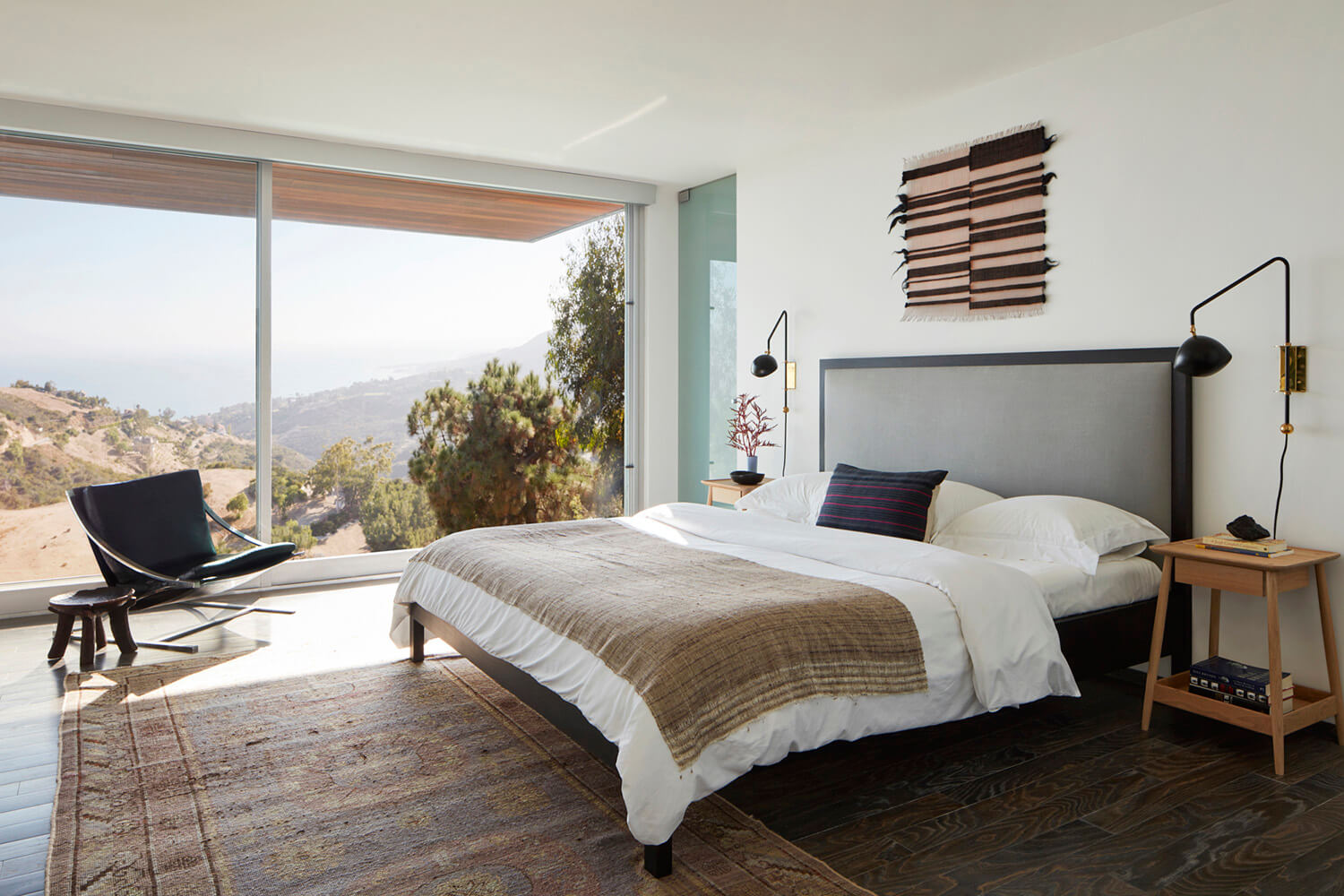 Furth is known for his knowledge and expertise in both historical decorative arts and contemporary collectible design.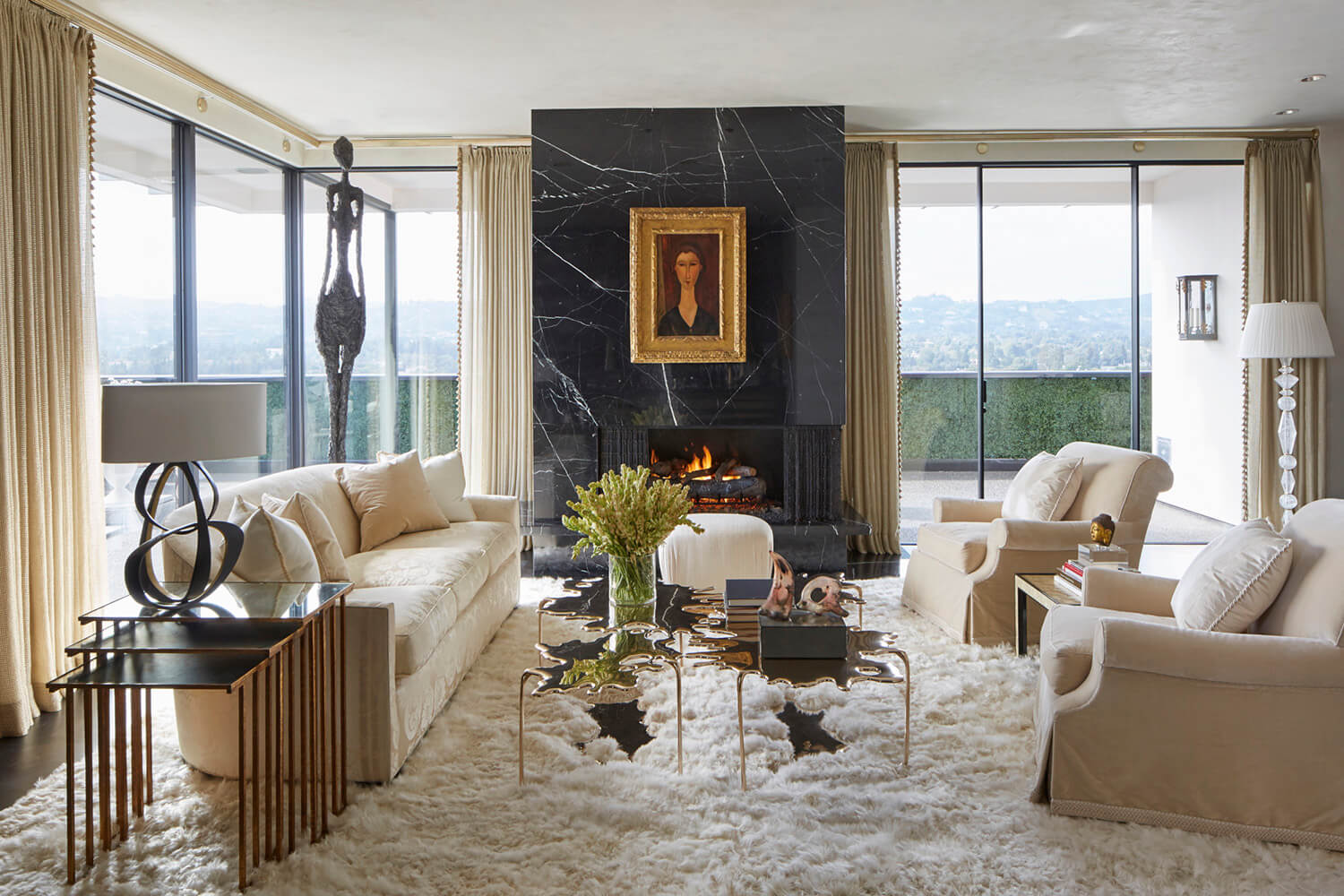 Olson Kundig – Seattle
The firm is headed by five owners – Jim Olson, Tom Kundig, Kirsten R. Murray, Alan Maskin, and Kevin Kudo-King. The firm opened a workspace in New York City in 2014 to better serve its growing list of East Coast and international clients.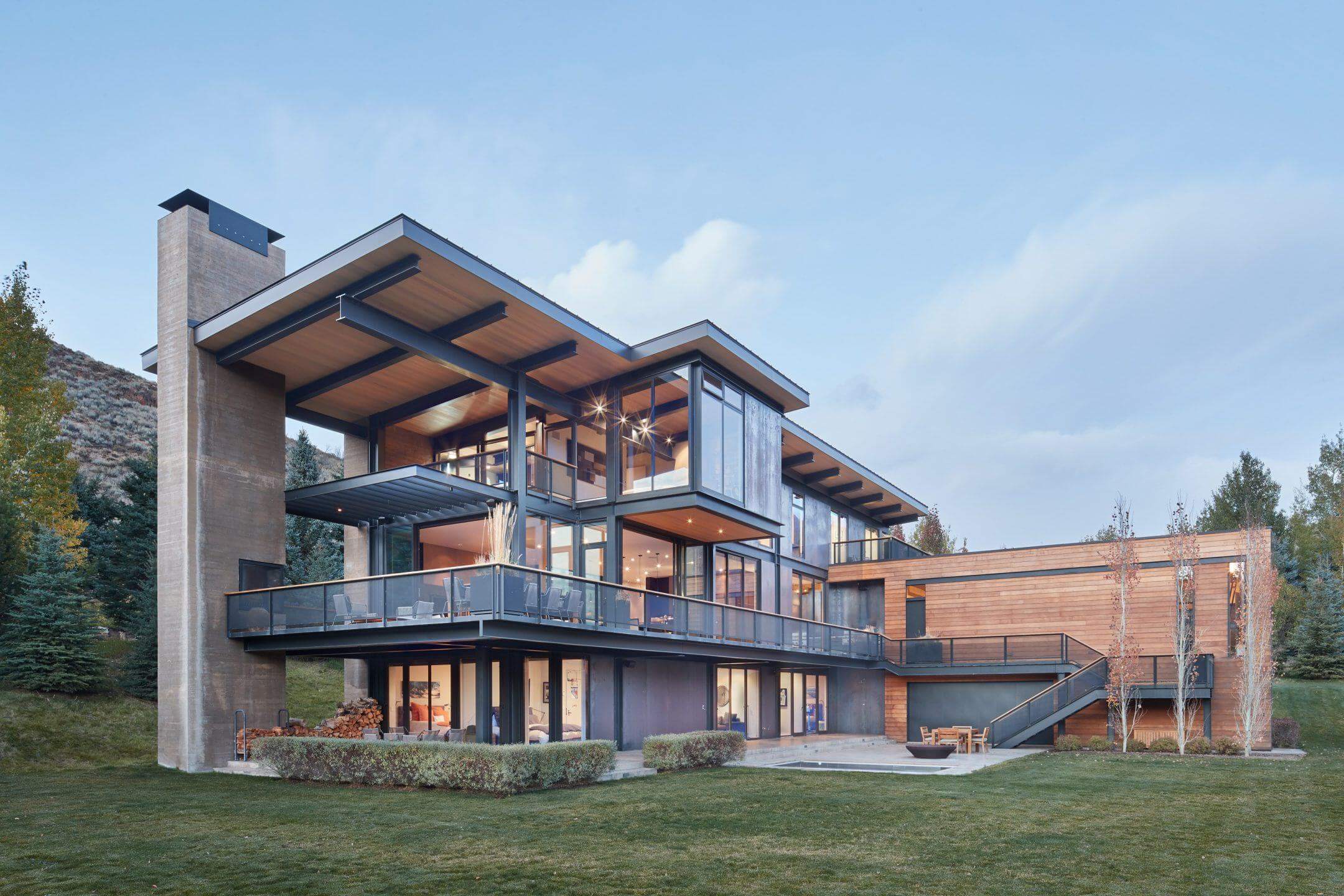 The in-house interior Studio provides a full range of services, including material selection, custom furniture design, and purchasing capabilities.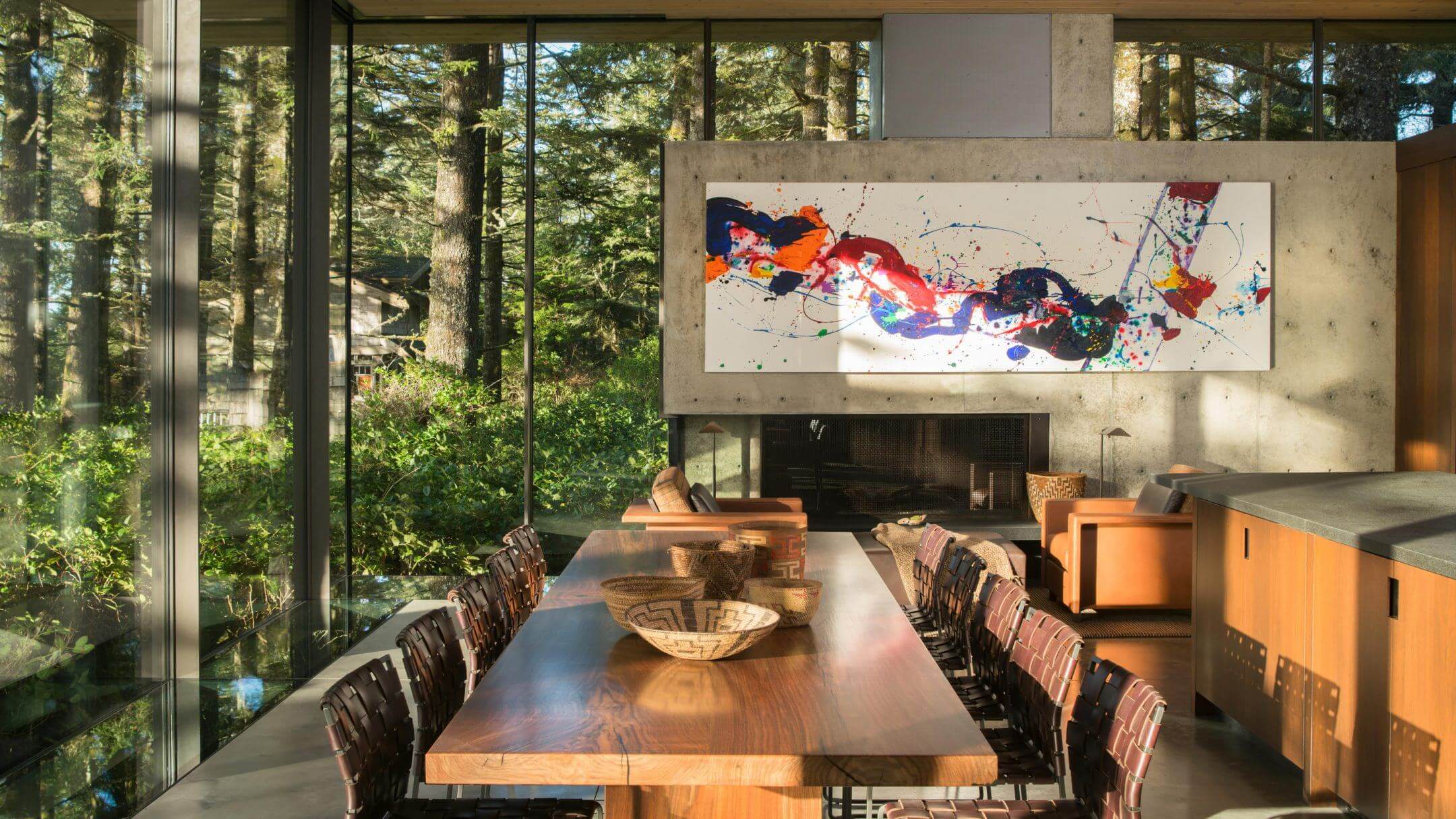 Recognized for his unique approach to the world of decoration and design, Patrick Mele creates timeless environments.
With a passion for broad style, Patrick cultivates dynamic rooms that tell a stratified story based on their architecture, location, and the people who inhabit them.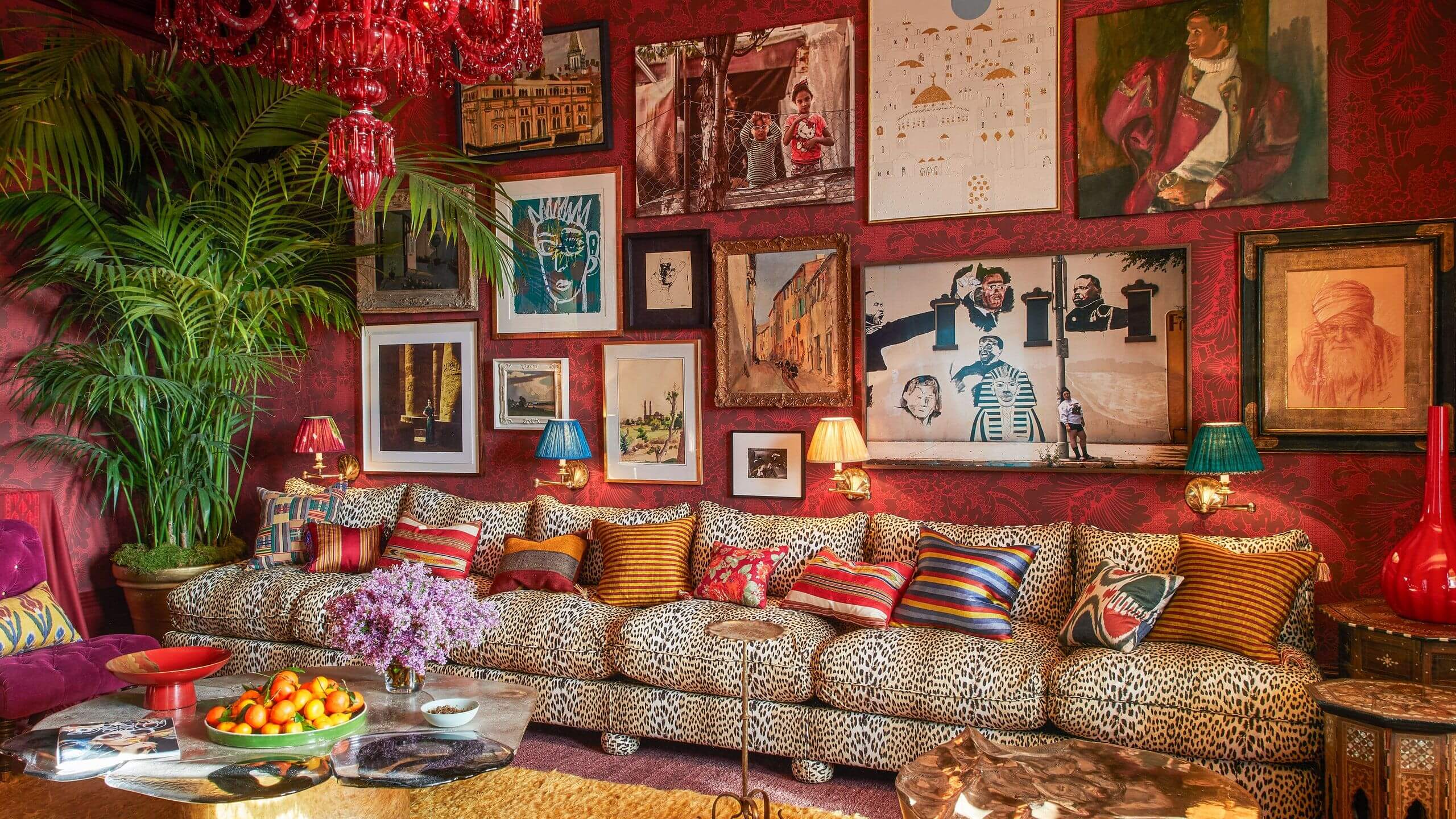 Peter Pennoyer Architects – New York and Miami
Peter Pennoyer Architects, founded in 1990, is recognized as a leader in new construction, renovation, and historical preservation for residential, commercial, and institutional commissions.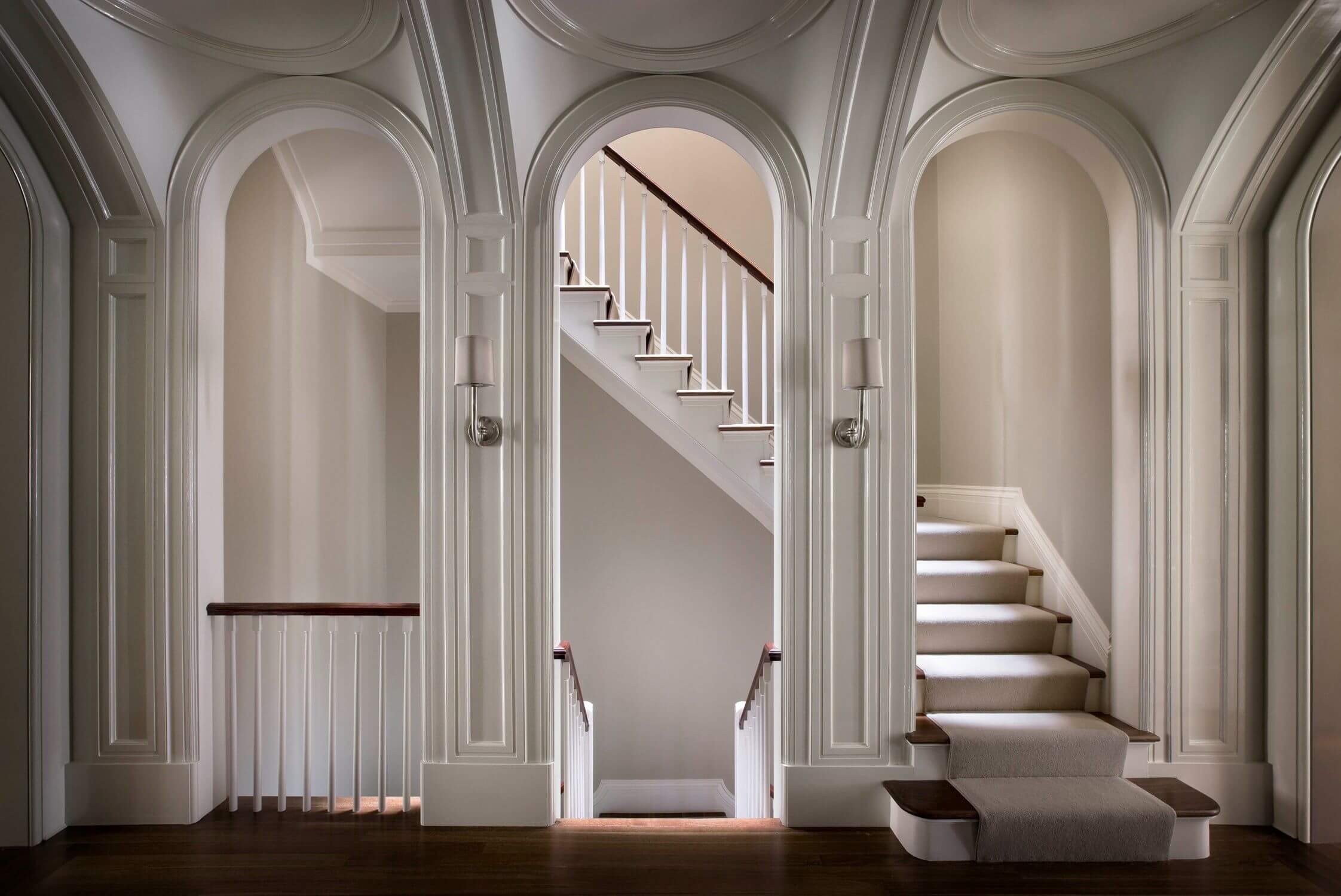 The projects are characterized by sophisticated details, high-quality craftsmanship, and an agile balance between comfort, beauty, modernity, and continuity with the past.
Pierce & Ward – Los Angeles and Nashville
Pierce & Ward know that glamour is essential, but never at the expense of comfort. All their projects are "A Tale of Interiors," where the most transparent inspirations and the brightest futures are surrounded by undeniable beauty. These mottos swirled and swelled into a style that transcended the eclectic for an electric collective!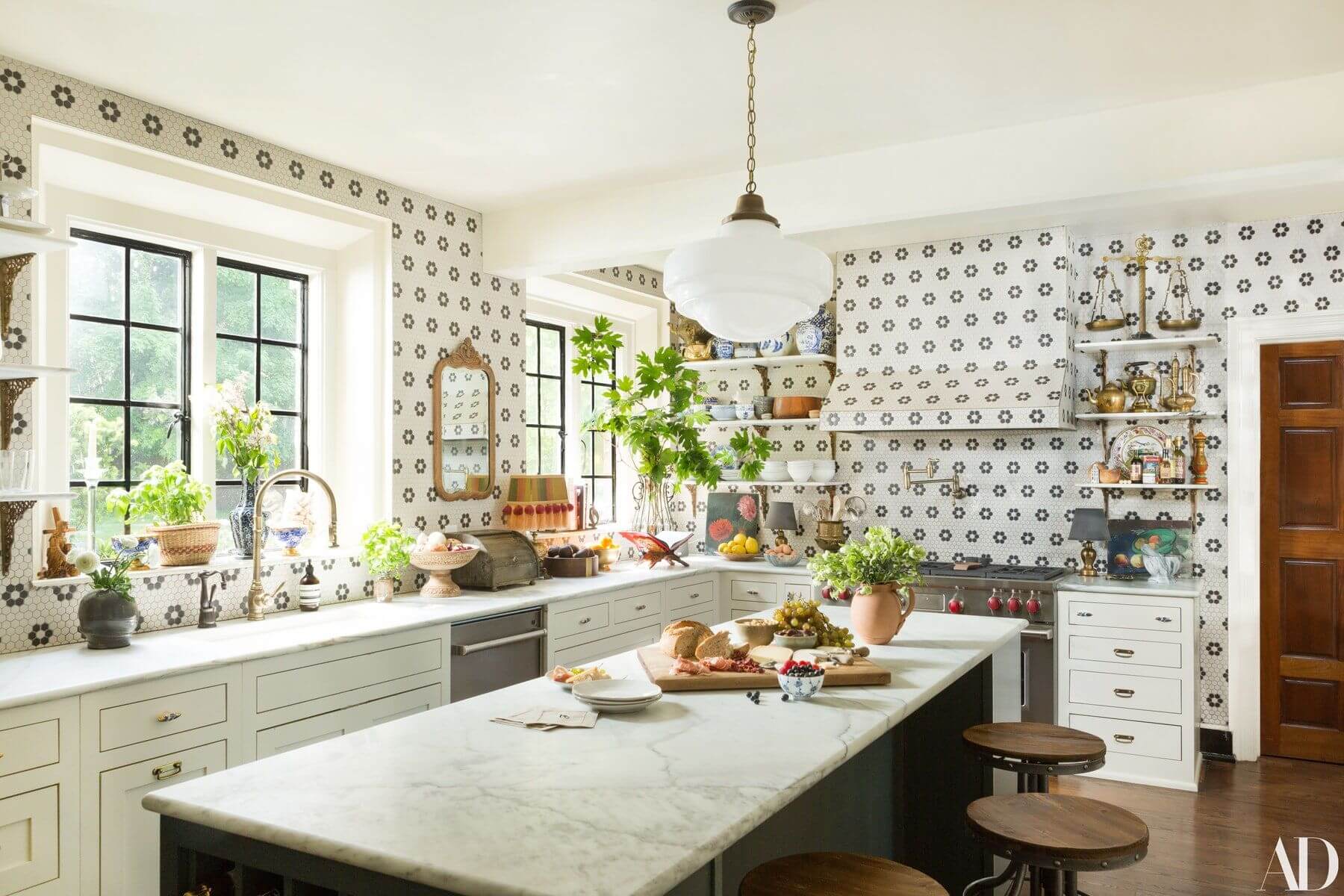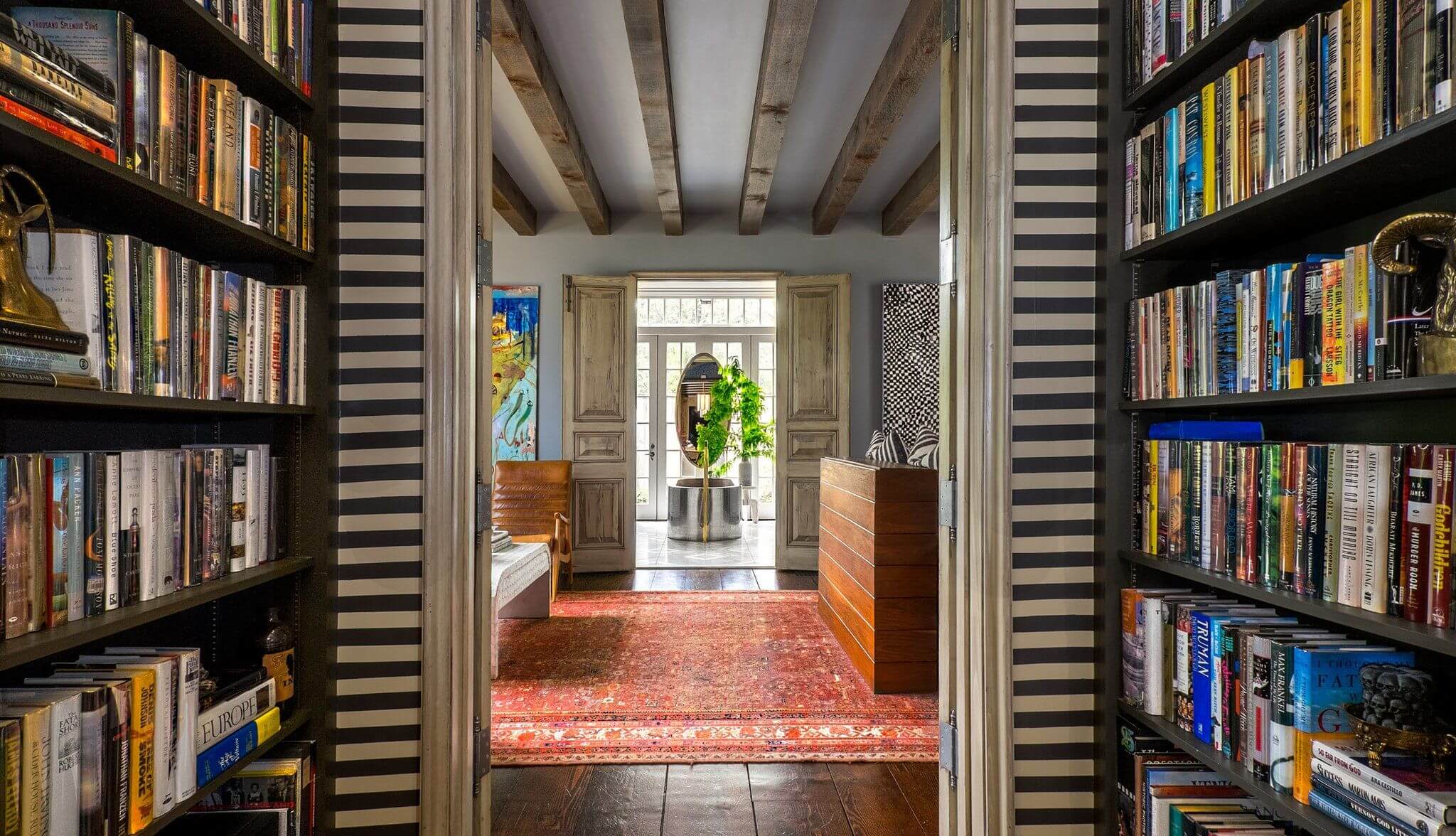 Pierre Yovanovitch – Paris and New York
Known for his mastery of volume and space, Yovanovitch creates unique interiors adapted to the client's personality and lifestyle. Favoring noble materials – precious woods, stone, marble, and metal – transforms space into a visually powerful example of elegant harmony.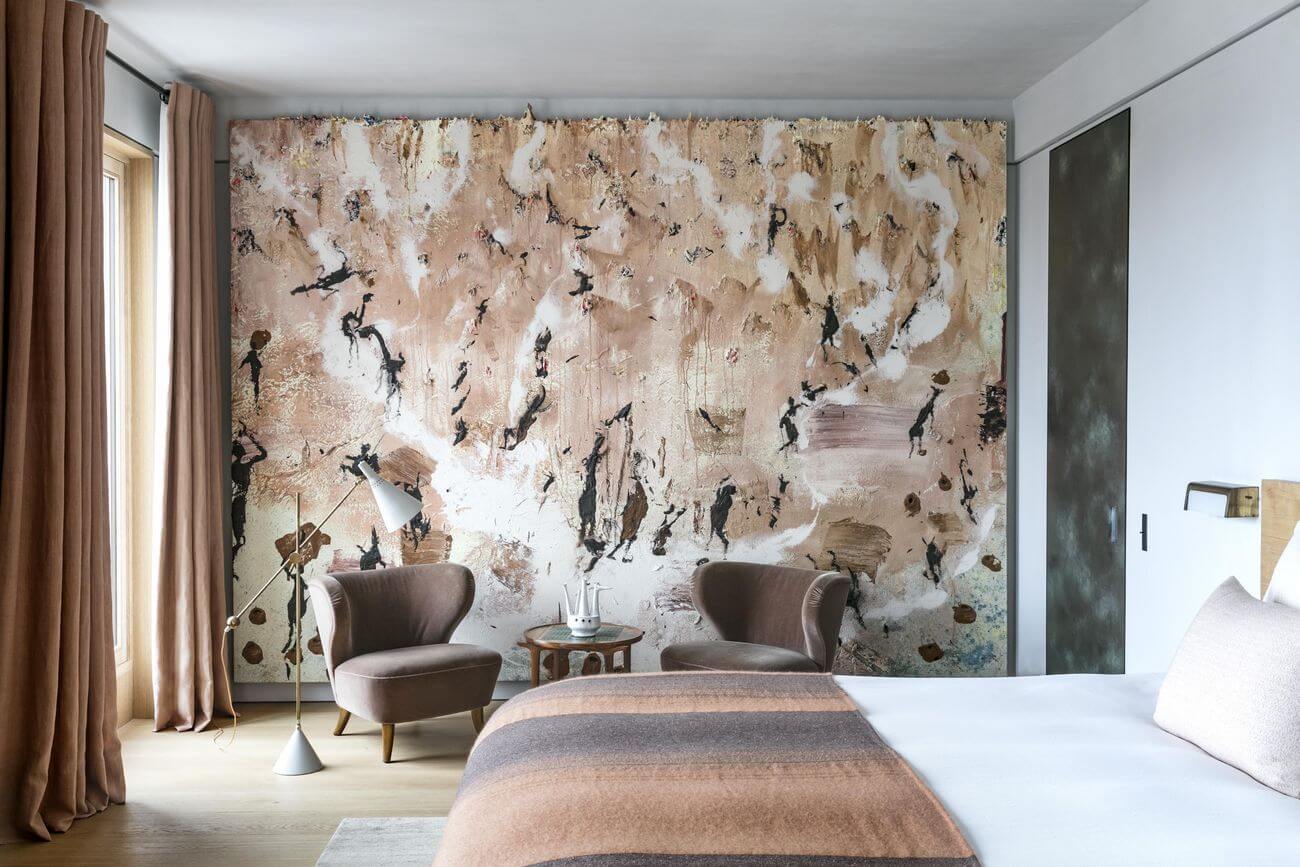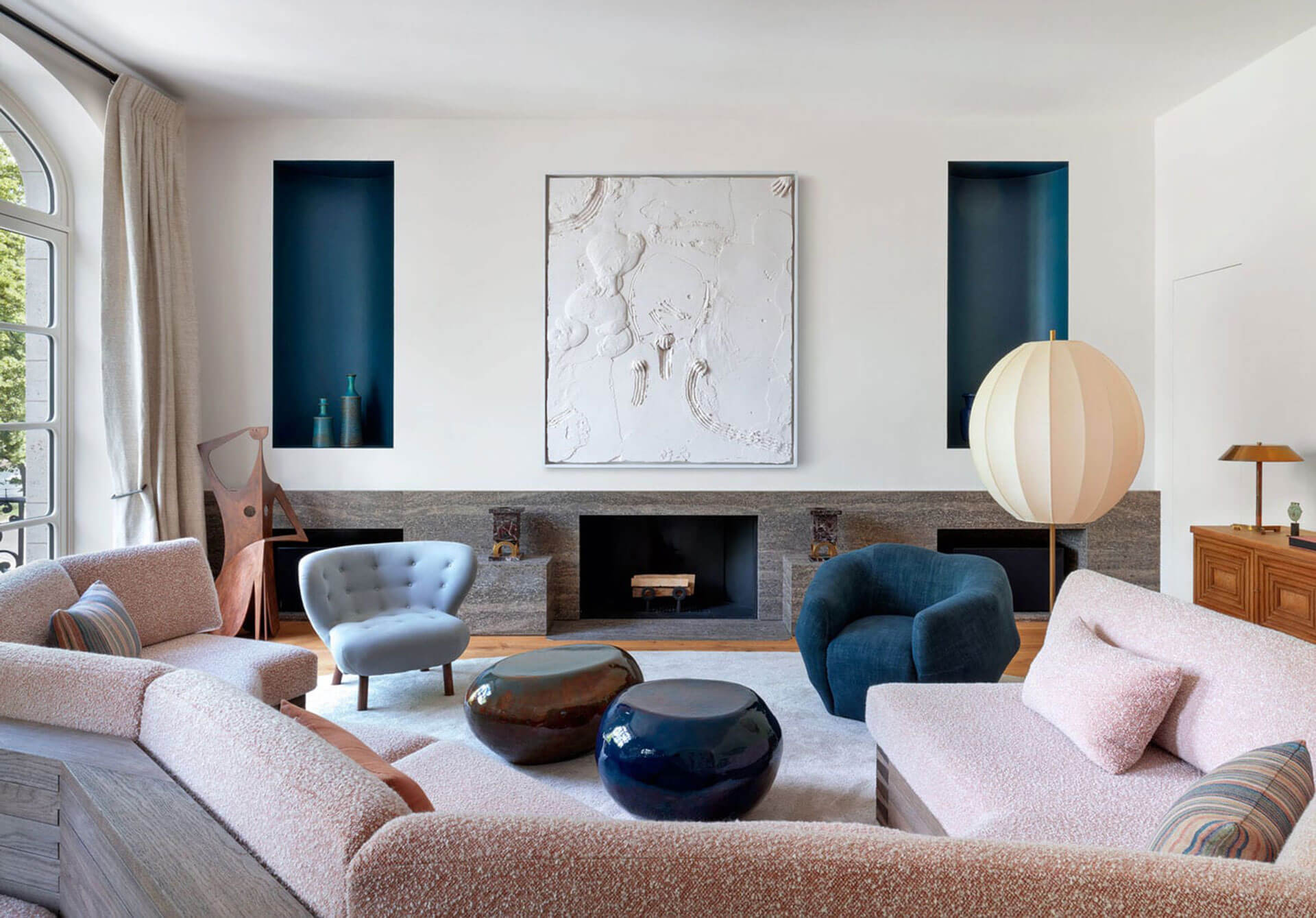 Rafael de Cárdenas Ltd. – New York
Rafael de Cardenas, founded in 2006, is an interdisciplinary practice in design and creative direction.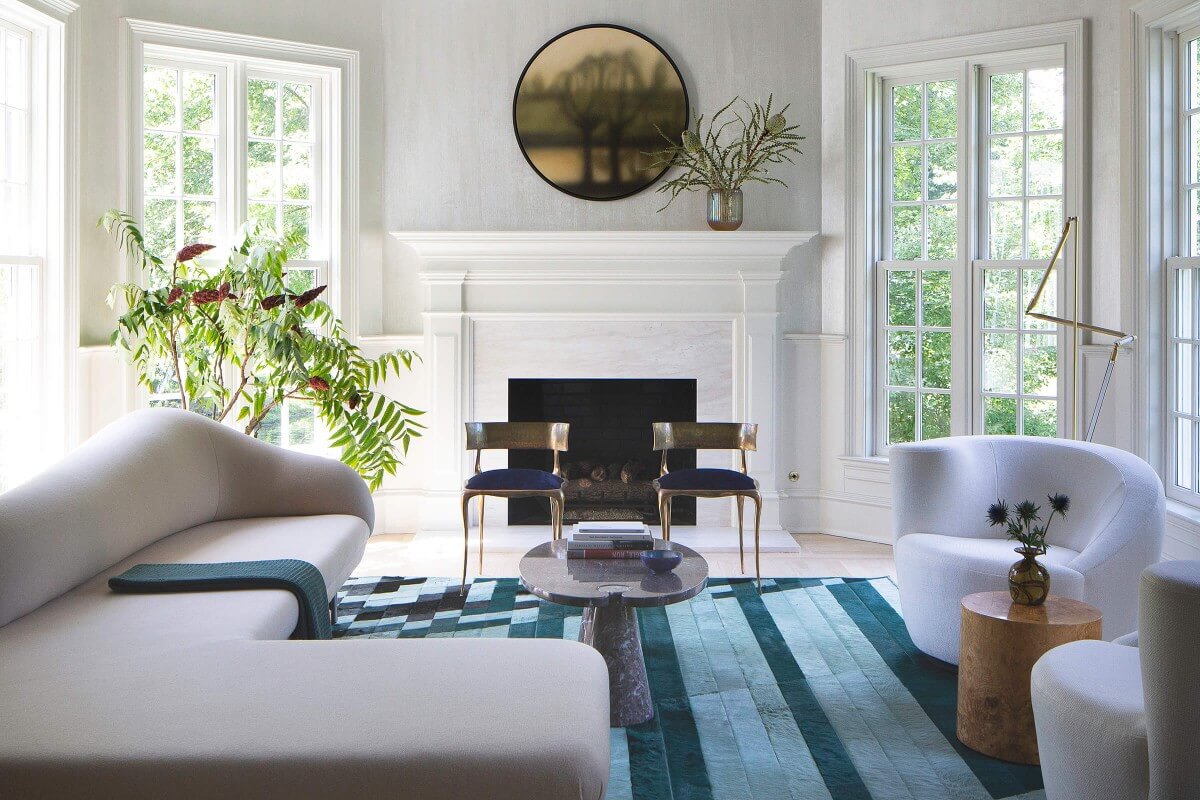 The Studio works globally, specializing in residential and commercial interiors, architecture, furniture design, art advisory, and brand development.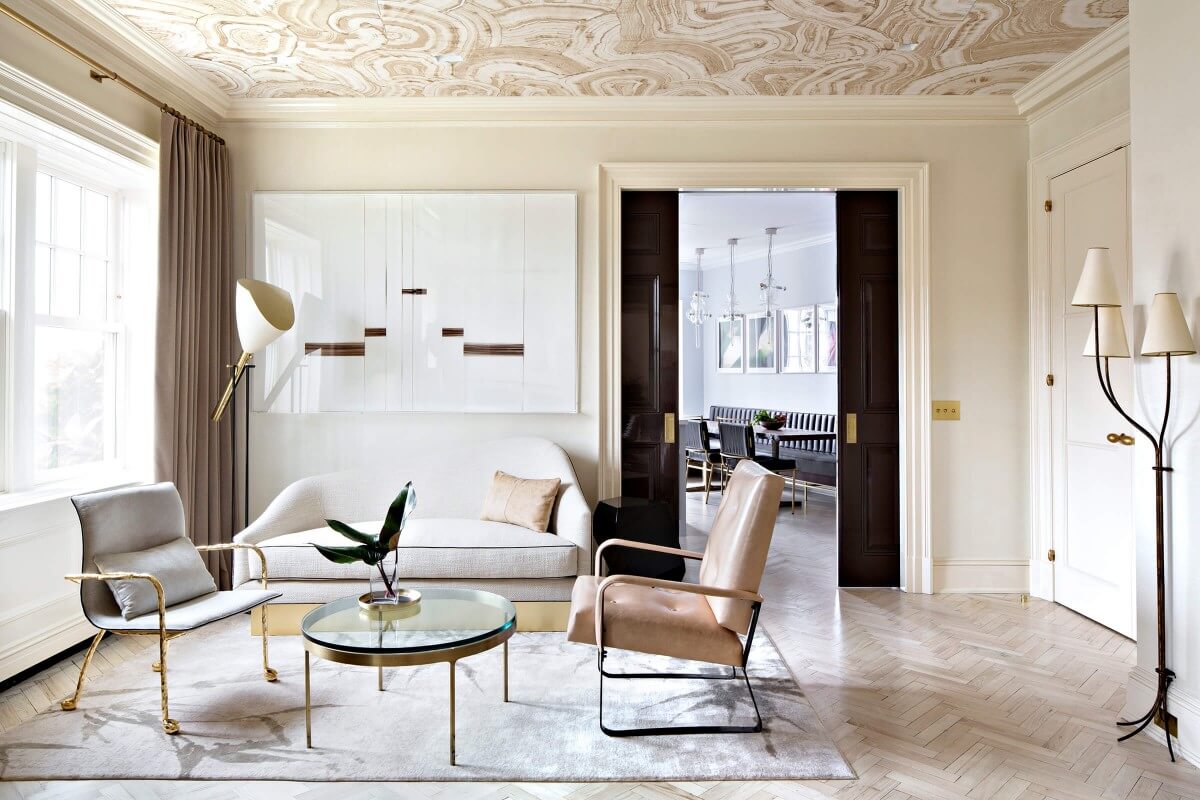 Reath Design – Los Angeles
Founded by Frances Merrill in 2009, Reath Design is known for creating immersive interiors that tell the story of its inhabitants and enhance the place's experience. The Studio's work focuses on private residences, hotels, restaurants, and spaces for relaxation and leisure.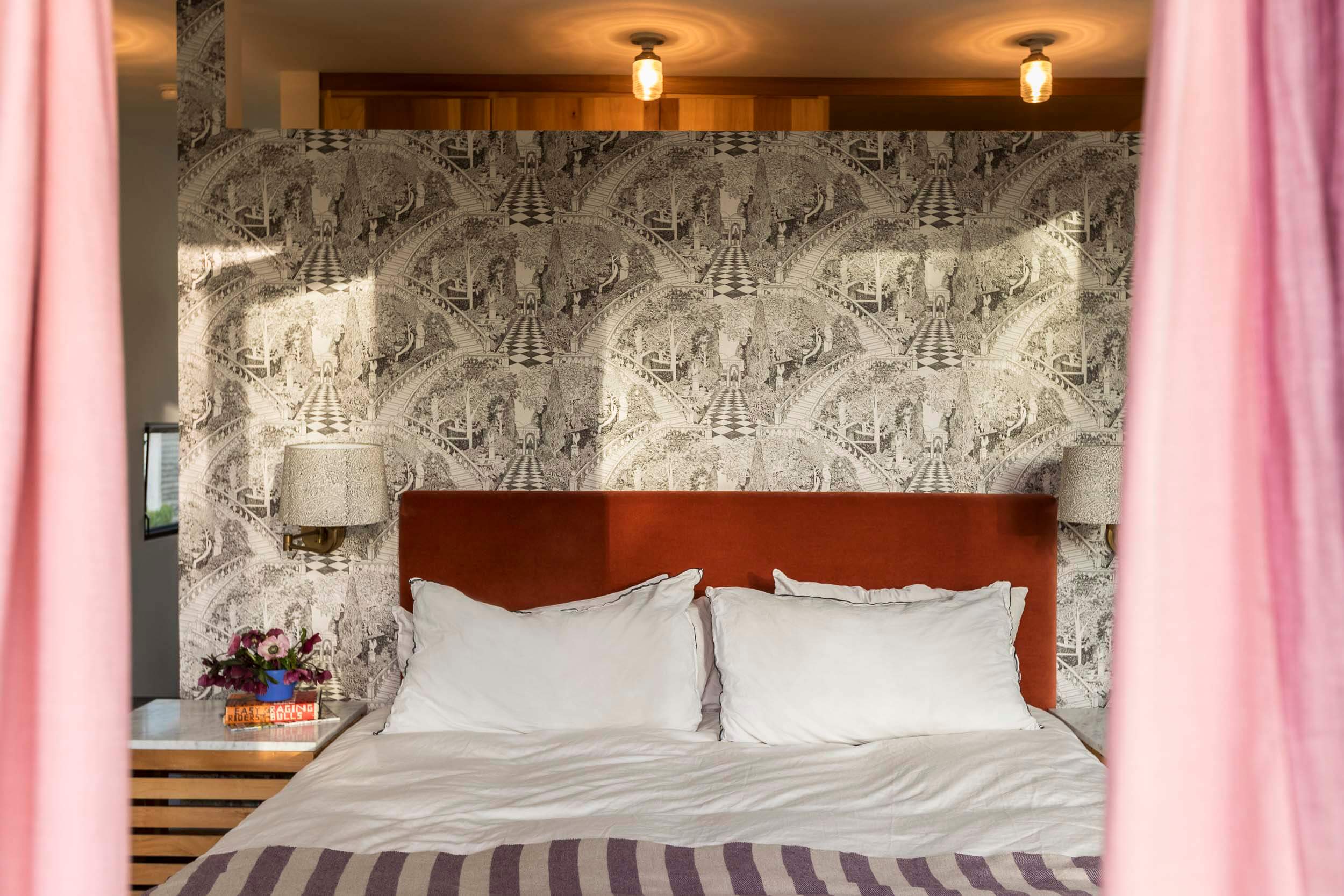 At the center of the Studio's approach is the love for colors, patterns, and textiles. It manifests itself in the desire to create spaces that are both warm and elegant.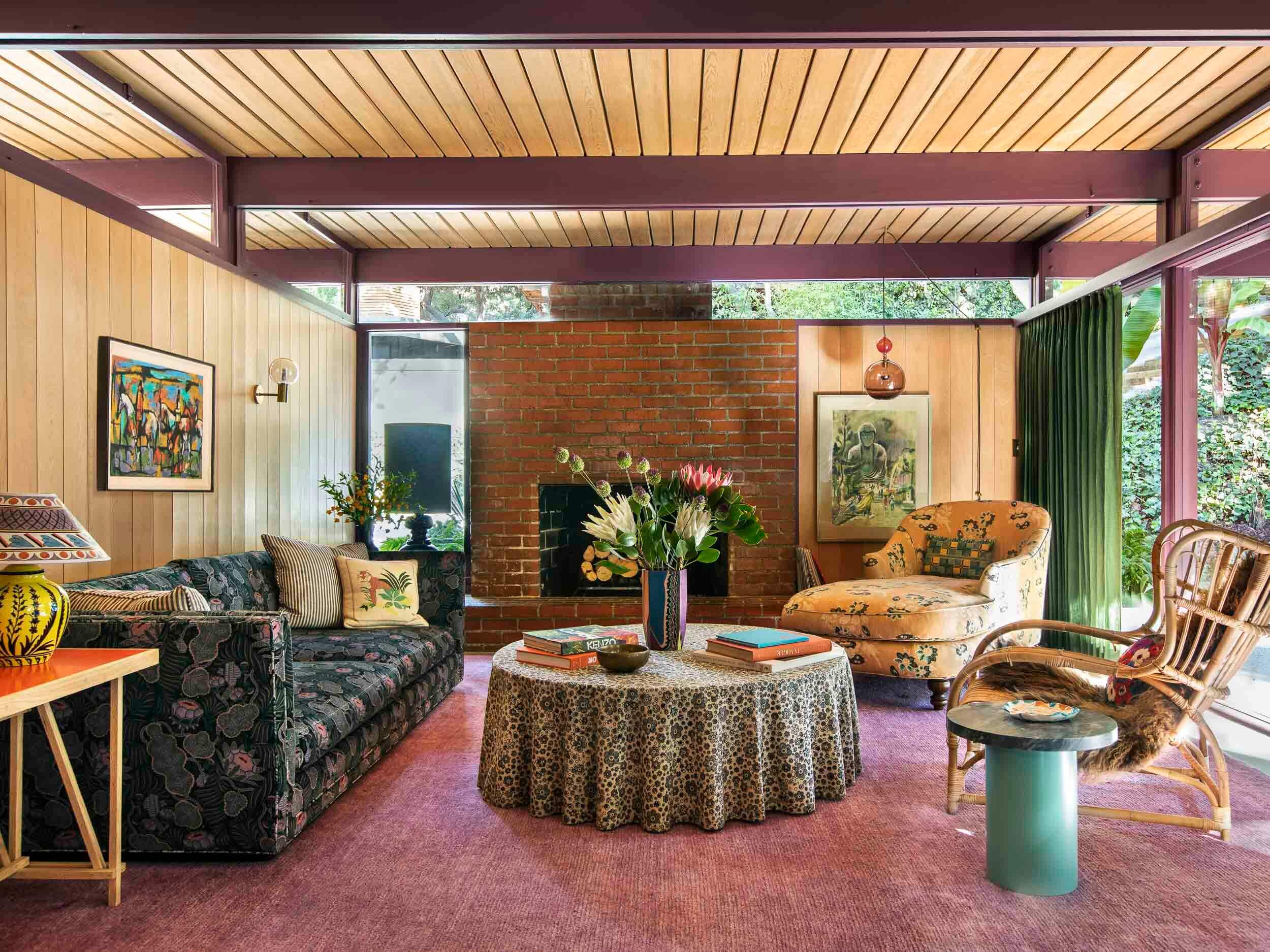 Redd Kaihoi – New York
Miles Redd embarked on his interior design career after graduating from NYU, where he honed his skills.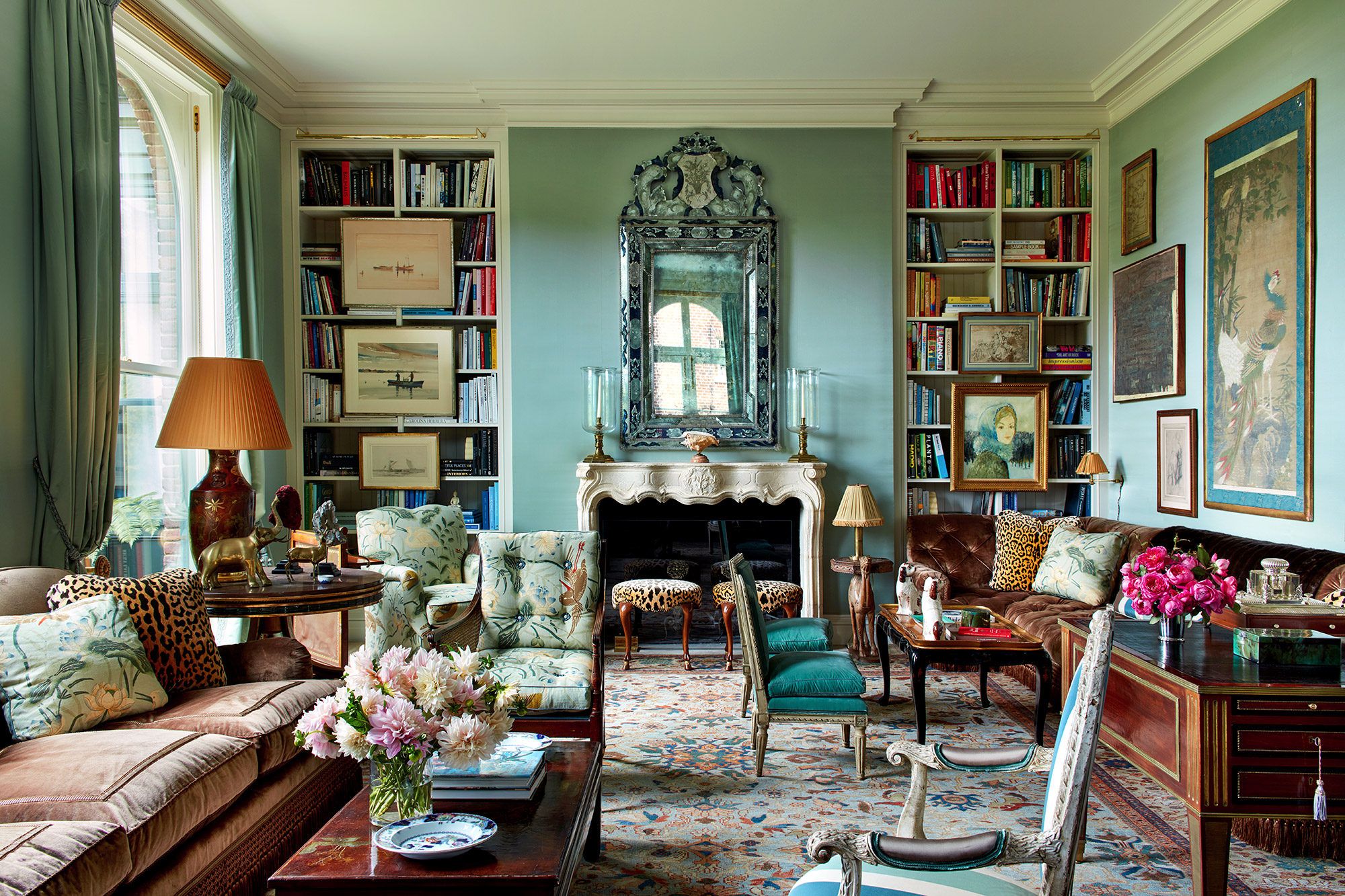 He is known for his peculiar brand of welcoming glamour. His unique aesthetic vision is characterized by playful blends of high and low, invigorated with whimsical splashes of color and modern gestures.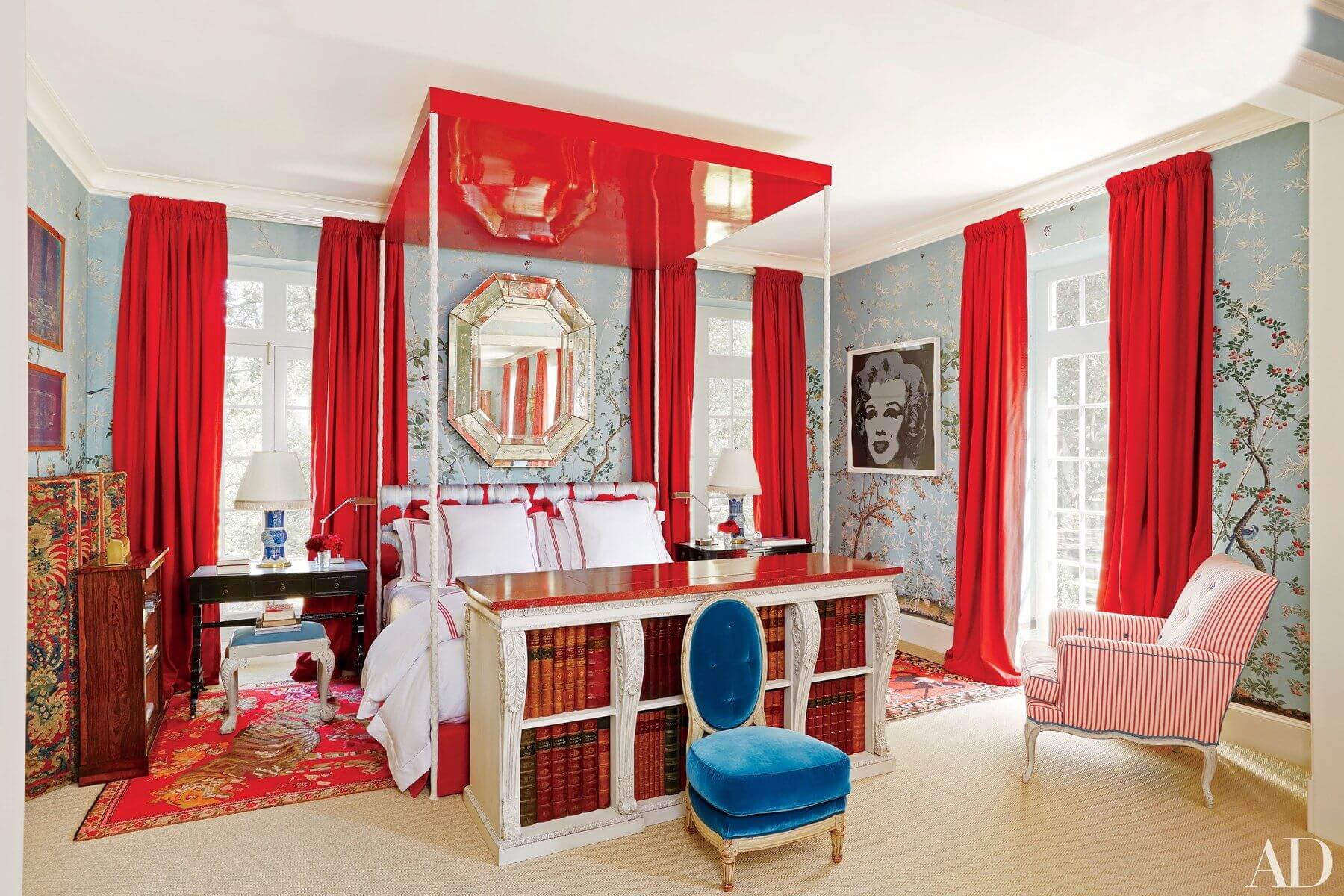 Robert Stilin – East Hampton and New York
Robert Stilin is known for effortlessly combining clean, crisp architecture with custom upholstery, antique and antique furniture, and modern and contemporary art to create casually elegant homes that are warm, comfortable, and very livable.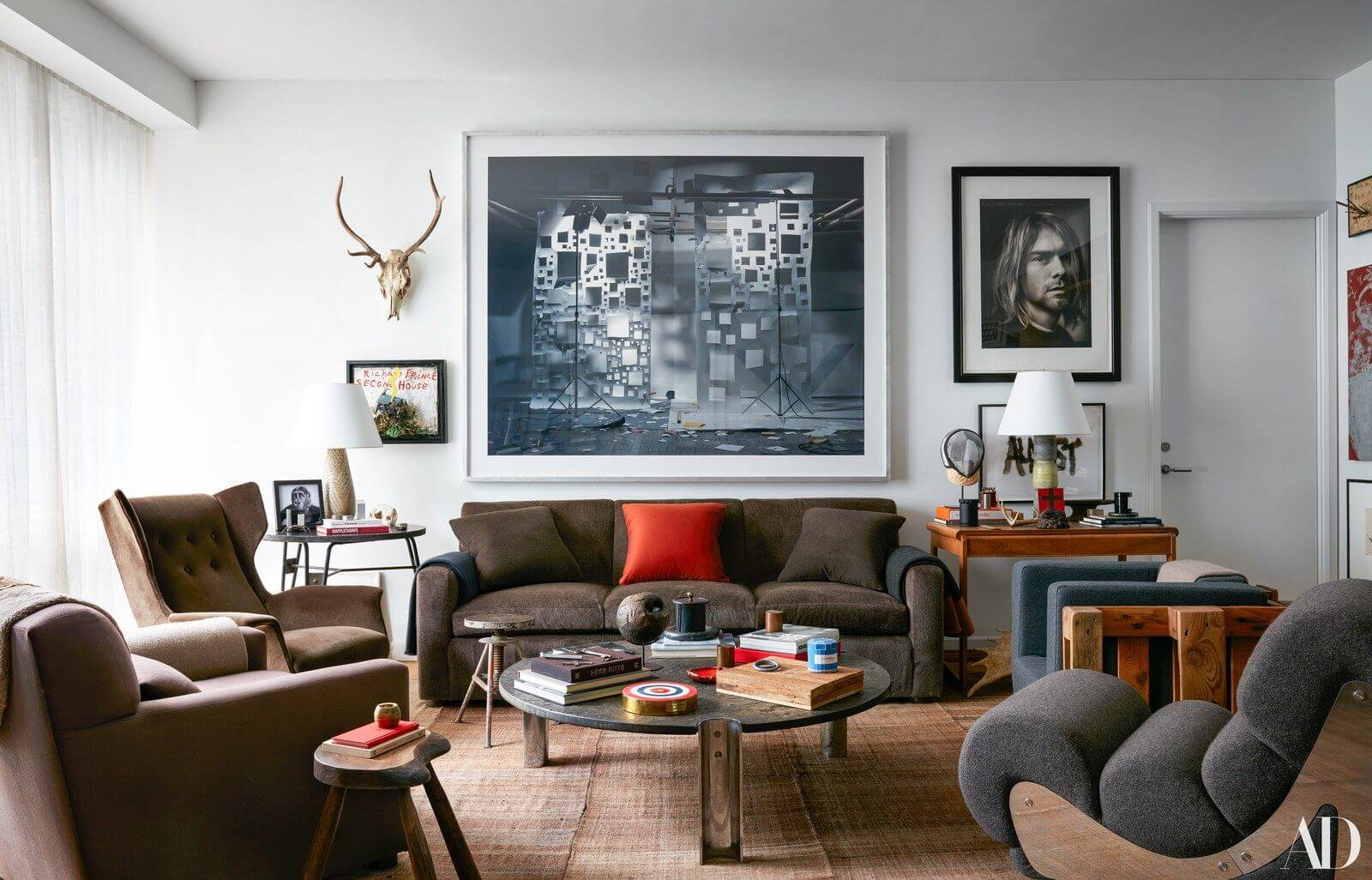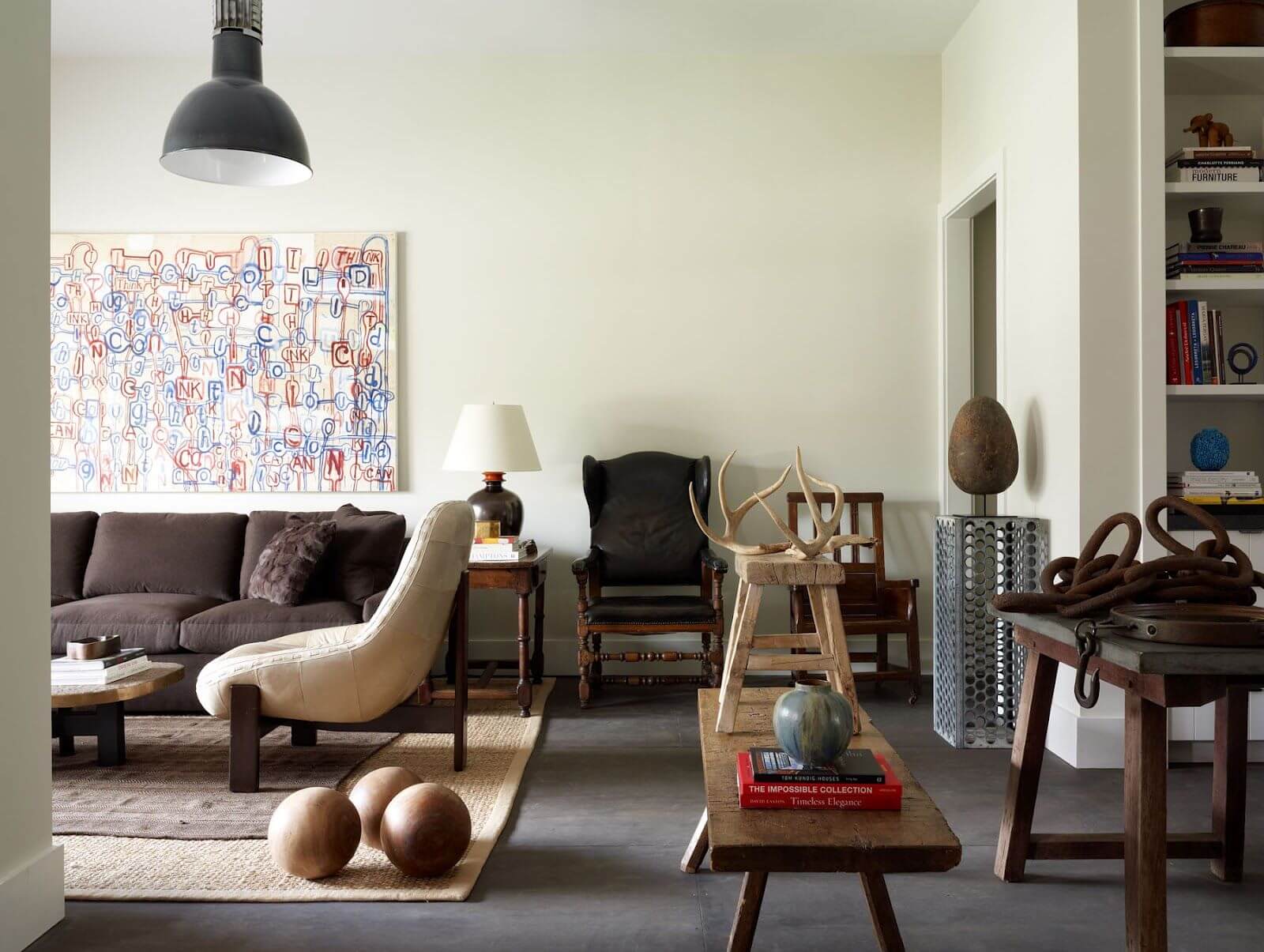 Roman and Williams Buildings and Interiors – New York
The Studio, founded in 2002, is a design studio known for its work in hotels, restaurants, commercial spaces, homes, product design, and, more recently, cultural work.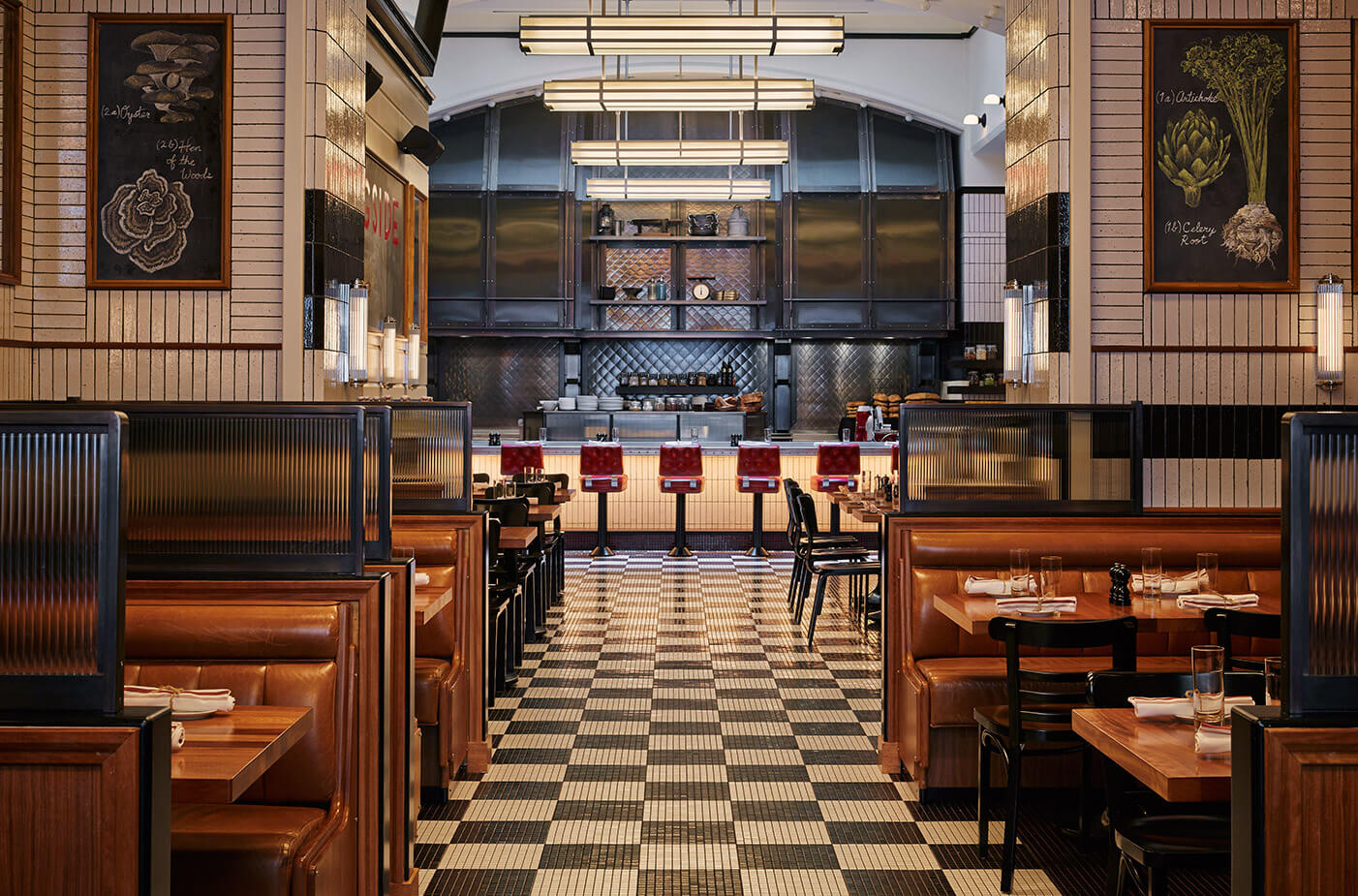 Their work used a range of ideas, materials, objects, and references – from the unexpected to the lineage – and instilled with a high narrative sense.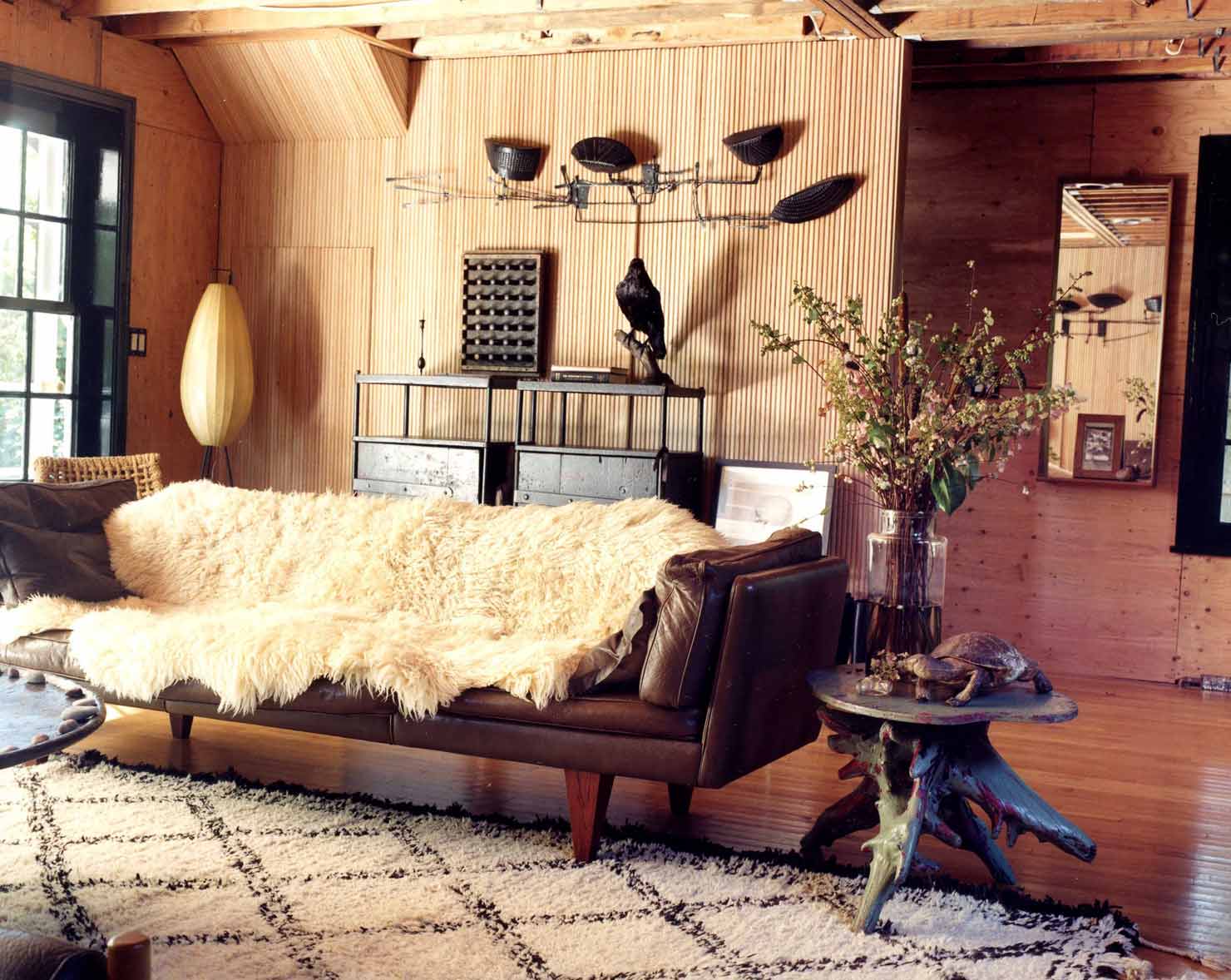 Romanek Design Studio – Los Angeles
The Studio was created to offer custom architectural, design, and project management solutions to a wide range of commercial and residential clients.
Romanek Design Studio presents new and exciting designs for the most demanding clients. The Studio team has the creativity, passion for detail, and global resources to help clients achieve their dream space.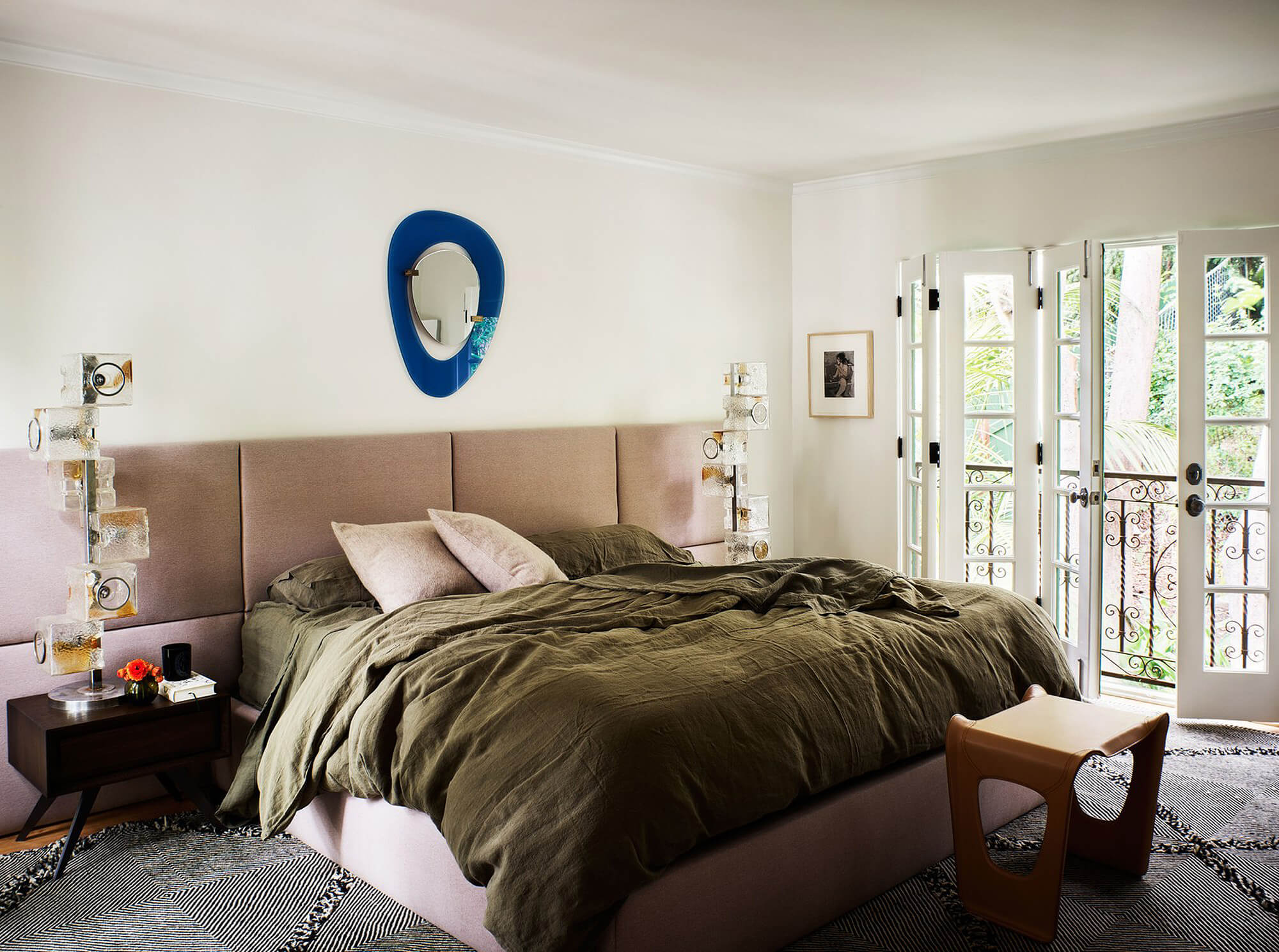 RP Miller – New York
Founded by Rodman Primack, RP Miller is a global design company serving clients in the United States, Europe, Latin America, and Asia.
Always driven by Rodman's passion for great design, contemporary art, and essential furniture, the projects range from the new construction of a complex to the remodeling of a house. The company is attentive to detail and uncompromising quality and establishes a close working relationship between the client and the designer.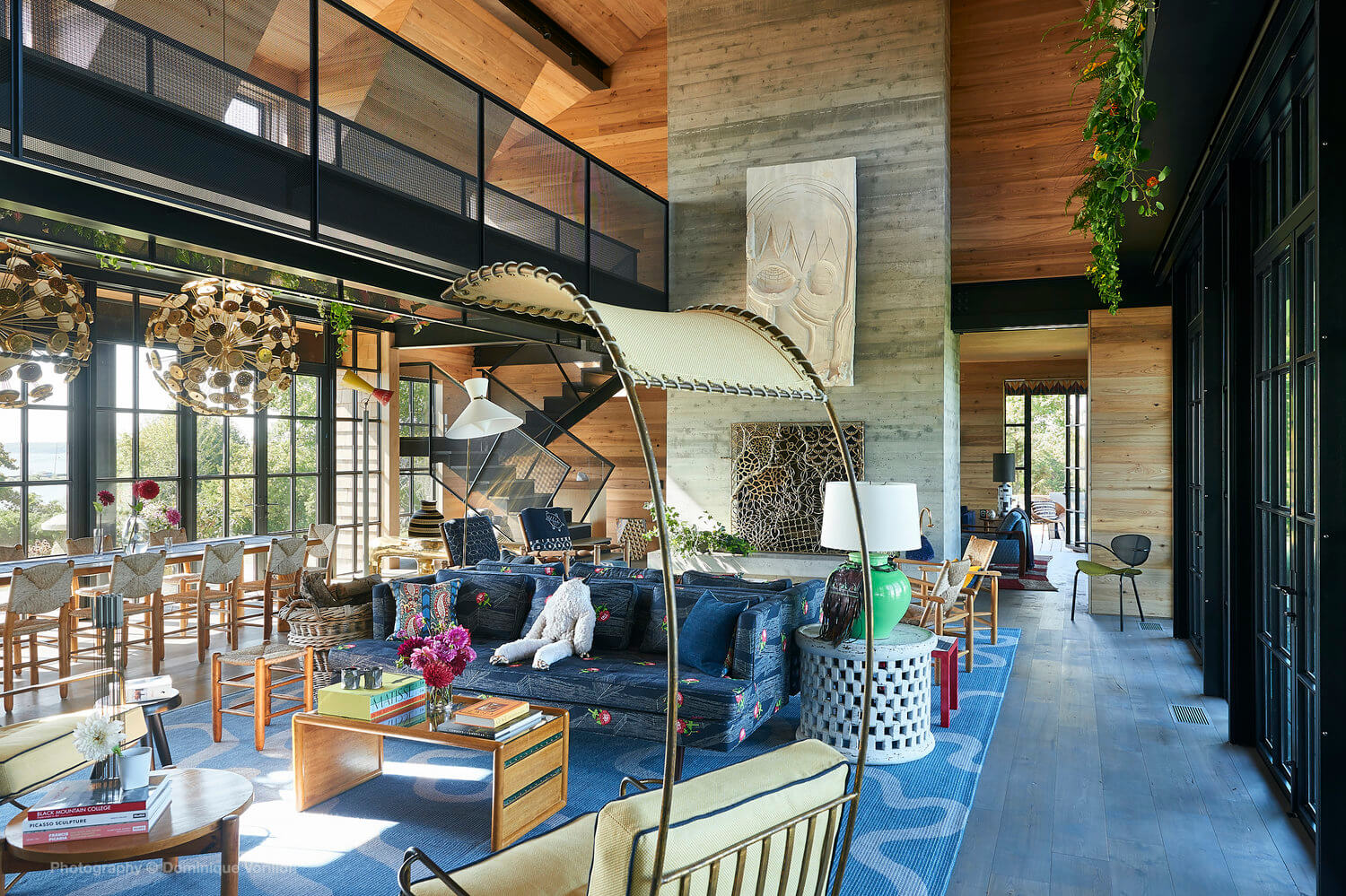 We really hope you liked our article. Feel free to pin all the images to your favourite Pinterest board. Meanwhile, you can also visit our Pinterest boards to get more inspirations.
Get more ideas for your projects and find functional, stylish, and sizable lighting and furniture choices: