Samuel Amoia is the interior designer who gave contemporary vibes to the iconic painting Creation of Adam painting. Then, the Sistine Chapel ceiling was the kick start to create a Michelangelo-inspired apartment in Park Avenue, Manhattan.
Samuel Amoia is undoubtedly one of the names to keep an eye on. Not only he is a talented contemporary interior design, but also a gifted creative and entrepreneur. So that the big Maison et Objet fair has awarded him with the "Rising Talent" award.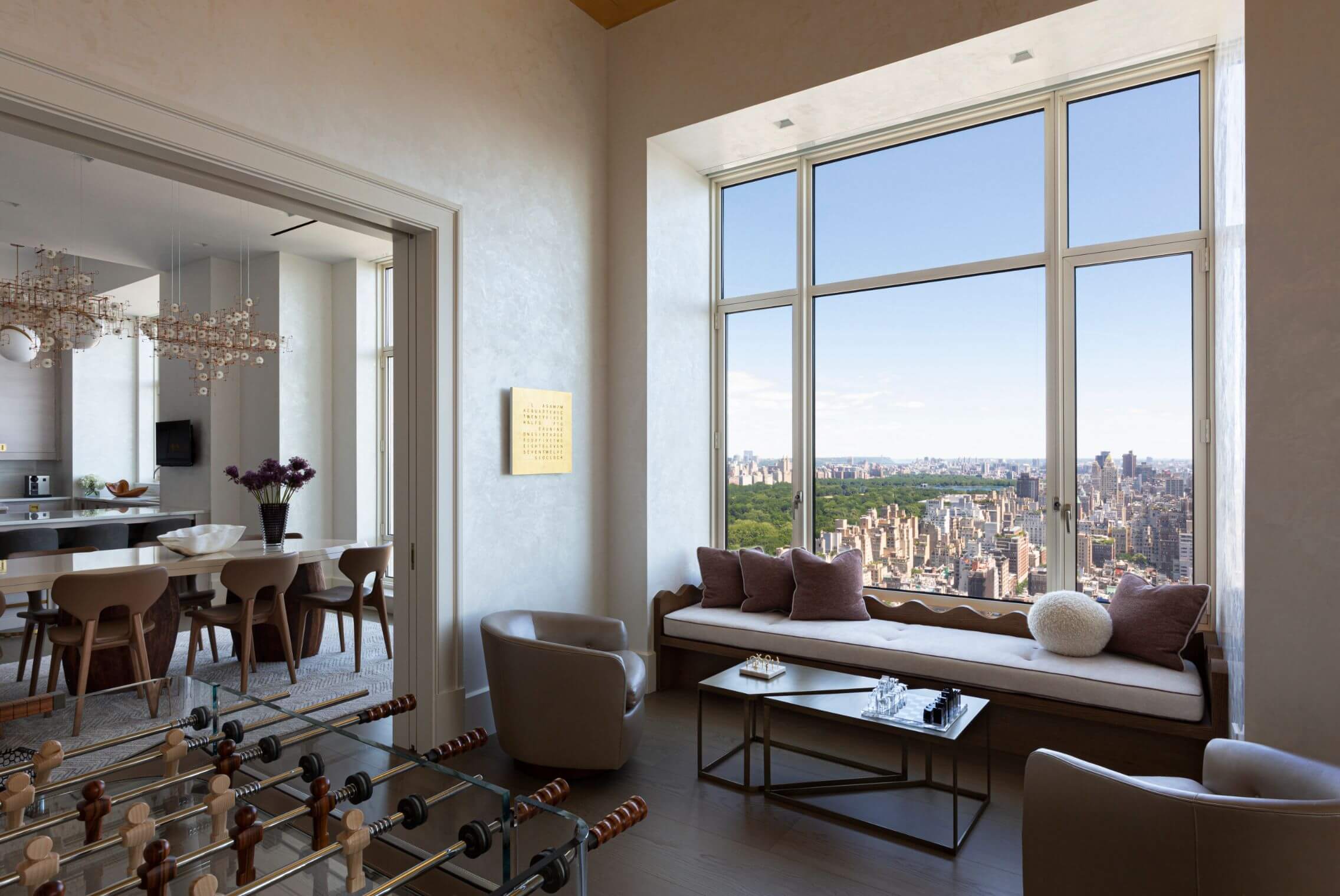 Located in Park Avenue, the home to philanthropists Al and Kate Tylis could be a contemporary art gallery. Since Annie Morris sculpture steals the living room in this Michelangelo-inspired apartment in Manhattan.

The master bedroom is where the founder of AMOIA Studio expresses his admiration towards classic painter, sculptor, poet, and architect Michelangelo.
The young interior designer mastered the recreation of Michelangelo's Sistine Chapel ceiling in this contemporary bedroom. As we observe, the resemblance is found in colour, shape and texture.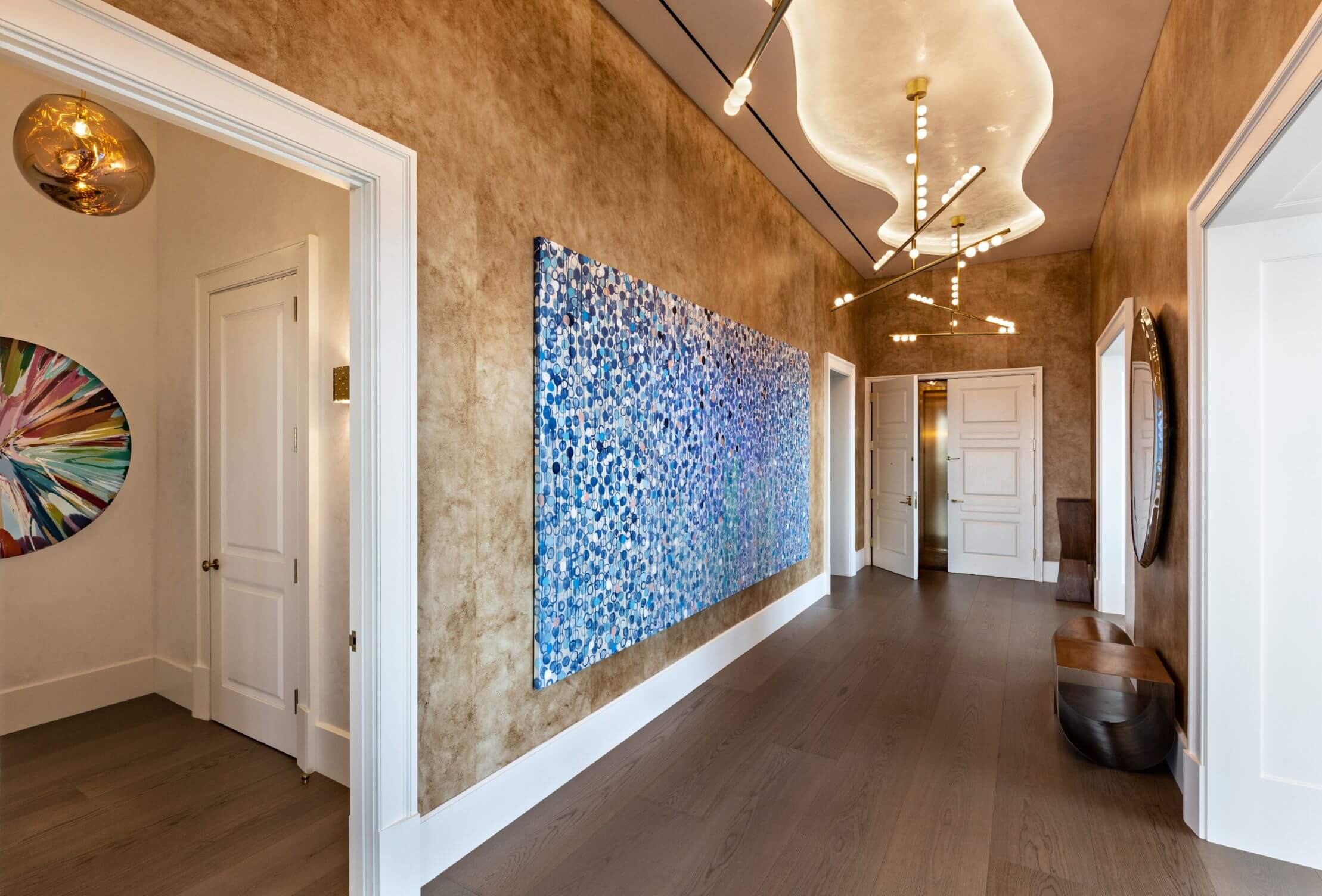 Pale tons, sober colors, blue adornments and gold fixtures. In order to create a sophisticated and contemporary home, Samuel Amoia went on timeless decorative concepts.
If you want to have an art temple just like this contemporary apartment in Manhattan, you should check Hommés Studio contemporary home accessories.
Source: This Park Avenue Apartment Was Inspired by – Why Not? – Michelangelo
Photos by Nina Noon