If you looking for a good recipe for cooking a stunning modern kitchen, we curated some celebrity kitchen design ideas to spice up your creativity and to inspire you to design an exceptional modern kitchen. Prepare your breakfast in the kitchen of Dakota Johnson's home in Los Angeles, have a coffee in Melbourne sharing the space with Troy Sivan, and prepare a dinner party in the industrial-chic kitchen of Tyrese Gibson in Atlanta.

1. KENDALL JENNER 1920s KITCHEN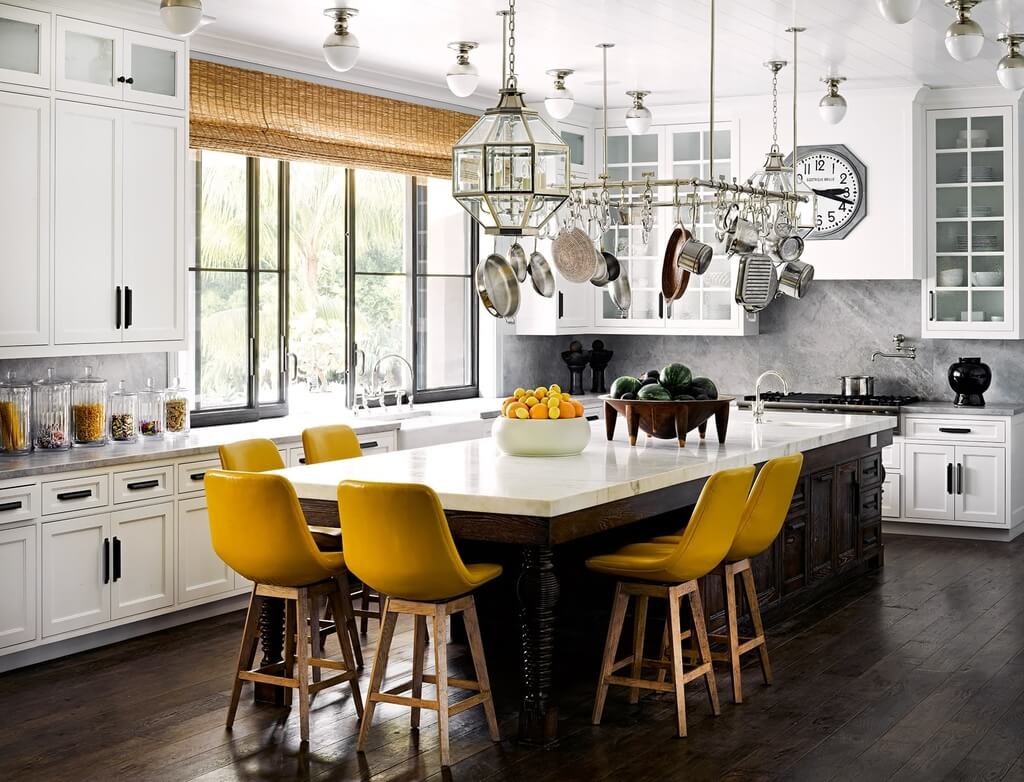 Kendall Jenner's home in Los Angeles is full of vintage gems, midcentury modern furniture, and art deco references. The celebrity kitchen design from Clements Design is a traditional English kitchen with midcentury furniture, namely the yellow bar stools, and other stylish kitchenware.
2. MILA KUNIS AND ASHTON KUTCHER BLACK KITCHEN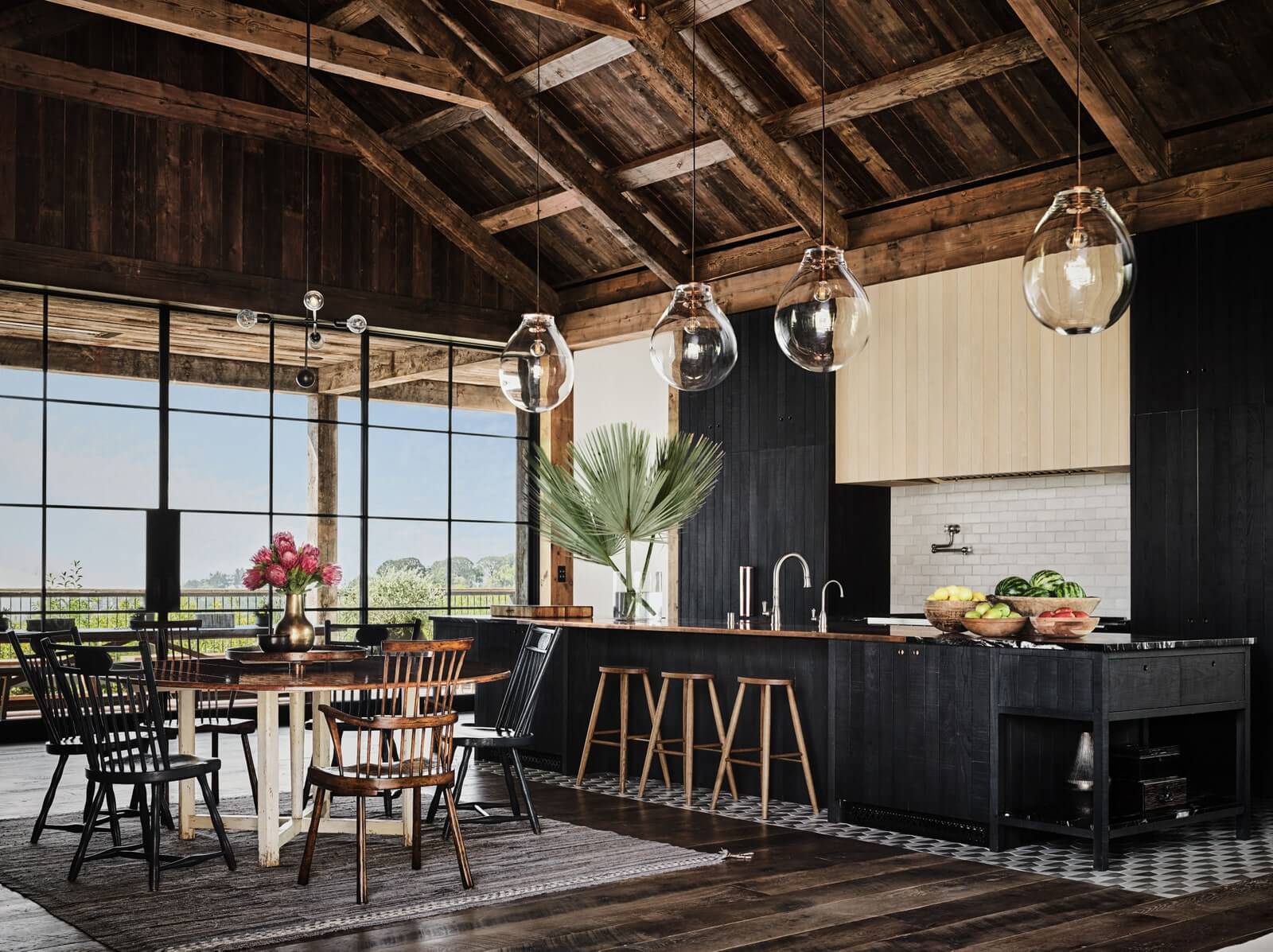 A brand new old barn defines the architecture and interior of Mila Kunis and Ashton Kutcher's home on a hilltop of Los Angeles. The black kitchen, with black cabinetry and wood bar stools, is a bold move. Nevertheless, the floor-to-ceiling glass doors illuminate the interior of the house with plenty of natural light.
3. RUSSEL TOVEY INDUSTRIAL KITCHEN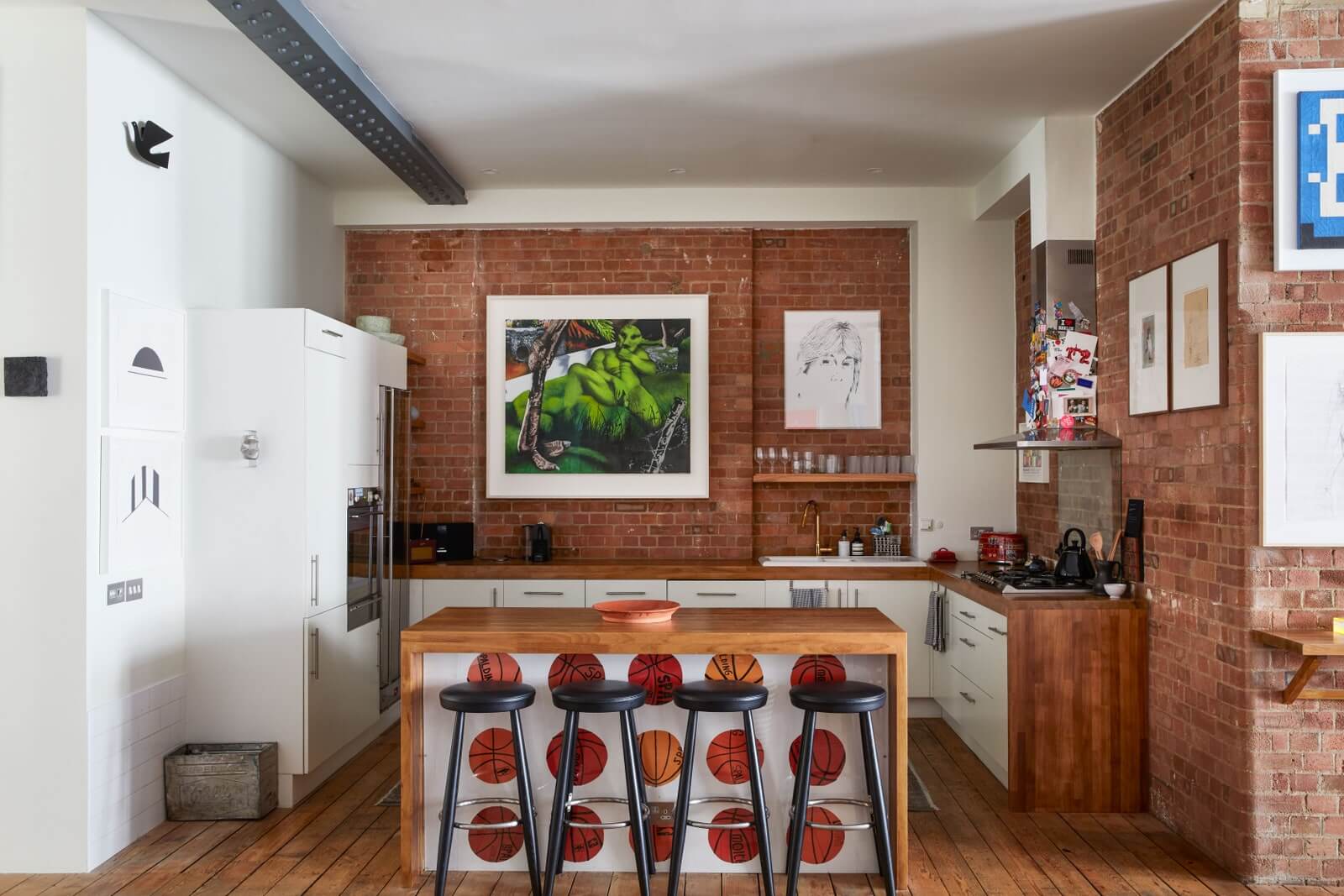 Most lofts are changeling – how to bring elegance and sophistication to an industrial building? Russel Tovey's loft in London is an example of how brick walls, modern furniture and contemporary art live in harmony. The irreverent celebrity kitchen design has contemporary kitchen cabinetry and a small breakfast area supported by midcentury bar stools.
4. MILEY CYRUS MIDCENTURY MODERN KITCHEN
Decorated by her mother, Tish Cyrus and her decorating partner Matt Sanders, the home of Miley Cyrus in LA is a juxtaposition of patterns, colors, and design styles. The black and white kitchen has a sculptural dining table and minimalist home accessories that stand out in between the white kitchen cabinetry.
BLACK & WHITE INTERIORS
5. ELTON JOHN AND DAVID FURNISH ALL-WHITE KITCHEN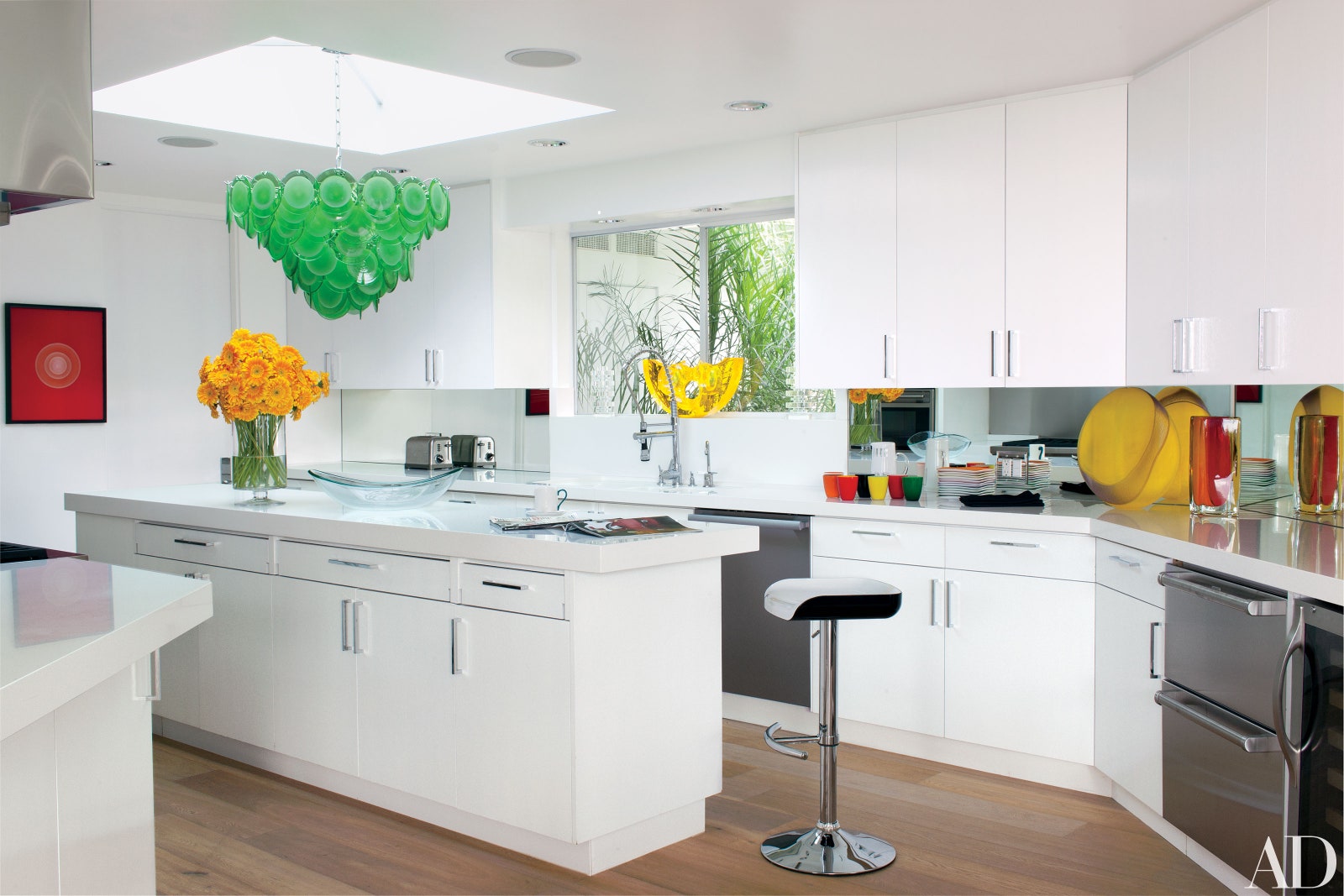 An all-white kitchen with vivid colors blooming in each corner. The kitchen of Elton John and David Furnish seems to be a celebrity kitchen design set in the 1970s. Green, yellow, orange, and red contrast with the crisp lines of the cabinetry.
6. DITA VON TEESE RETRO KITCHEN
Dramatic and eccentric. The kitchen of the world's famous showgirl Dita Von Teese is a maximalist journey in time. The celebrity retro kitchen design countertops are covered in tiles, the cabinetry is painted in a deep green hue that is the perfect match to golden pink elements, including the dramatic paneled ceiling.
7. JESSICA ALBA TRANSITIONAL KITCHEN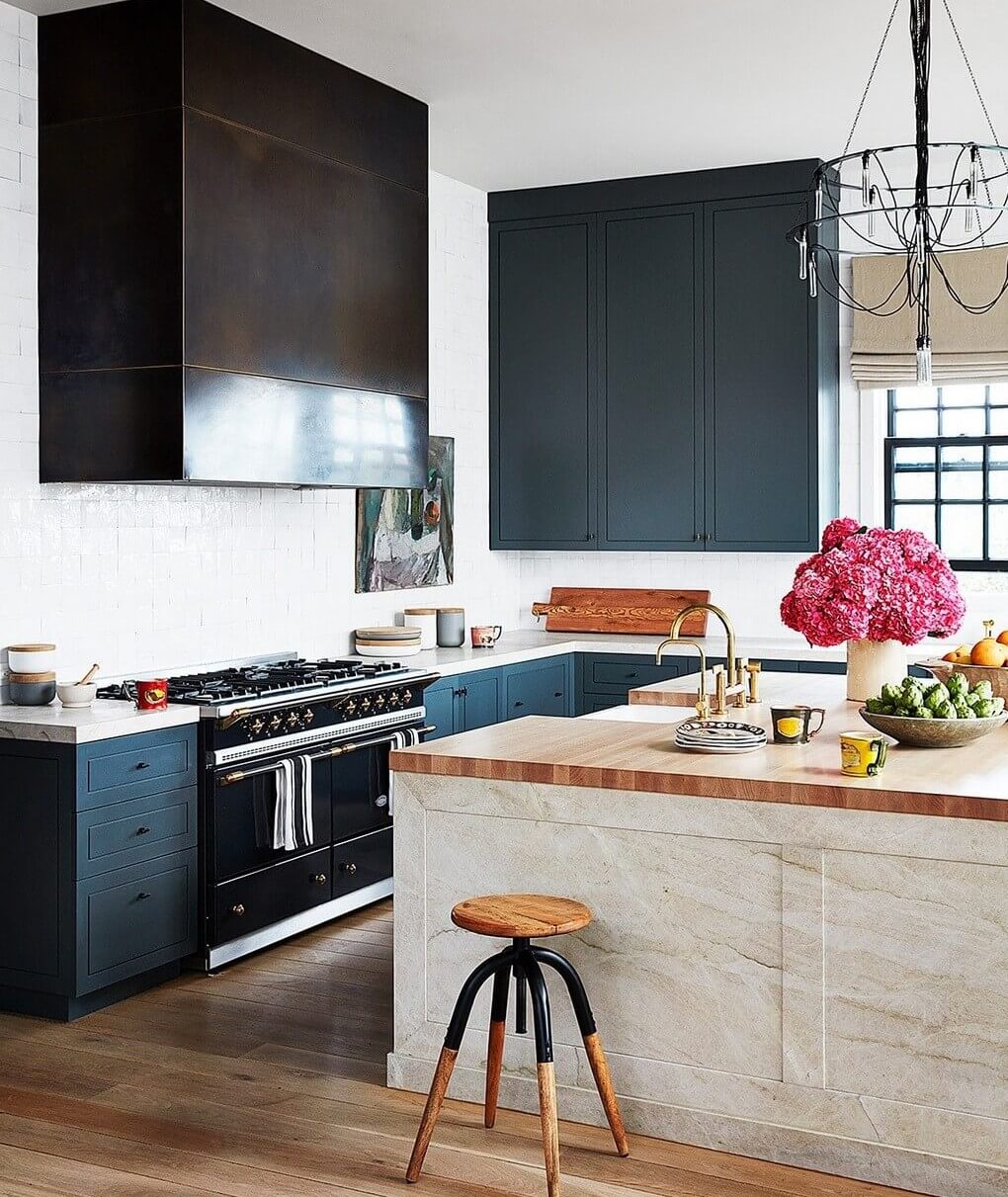 Jessica Alba's kitchen is a celebrity kitchen design that mixtures the typical English kitchen with modern furniture and contemporary design.
8. MARK RONSON MODERN ART DECO KITCHEN
Glamour is the word that best describes Mark Ronson's kitchen. In his property in Los Angeles, the award-winner music producer lives in a 1930s Hollywood ambiance. Therefore, the celebrity kitchen design is no exception – a sober color palette, black and white, is enhanced by stylish details, such as the industrial suspension lamps above the countertop and the midcentury bar stools in black, white and gold.
BLACK & WHITE INTERIORS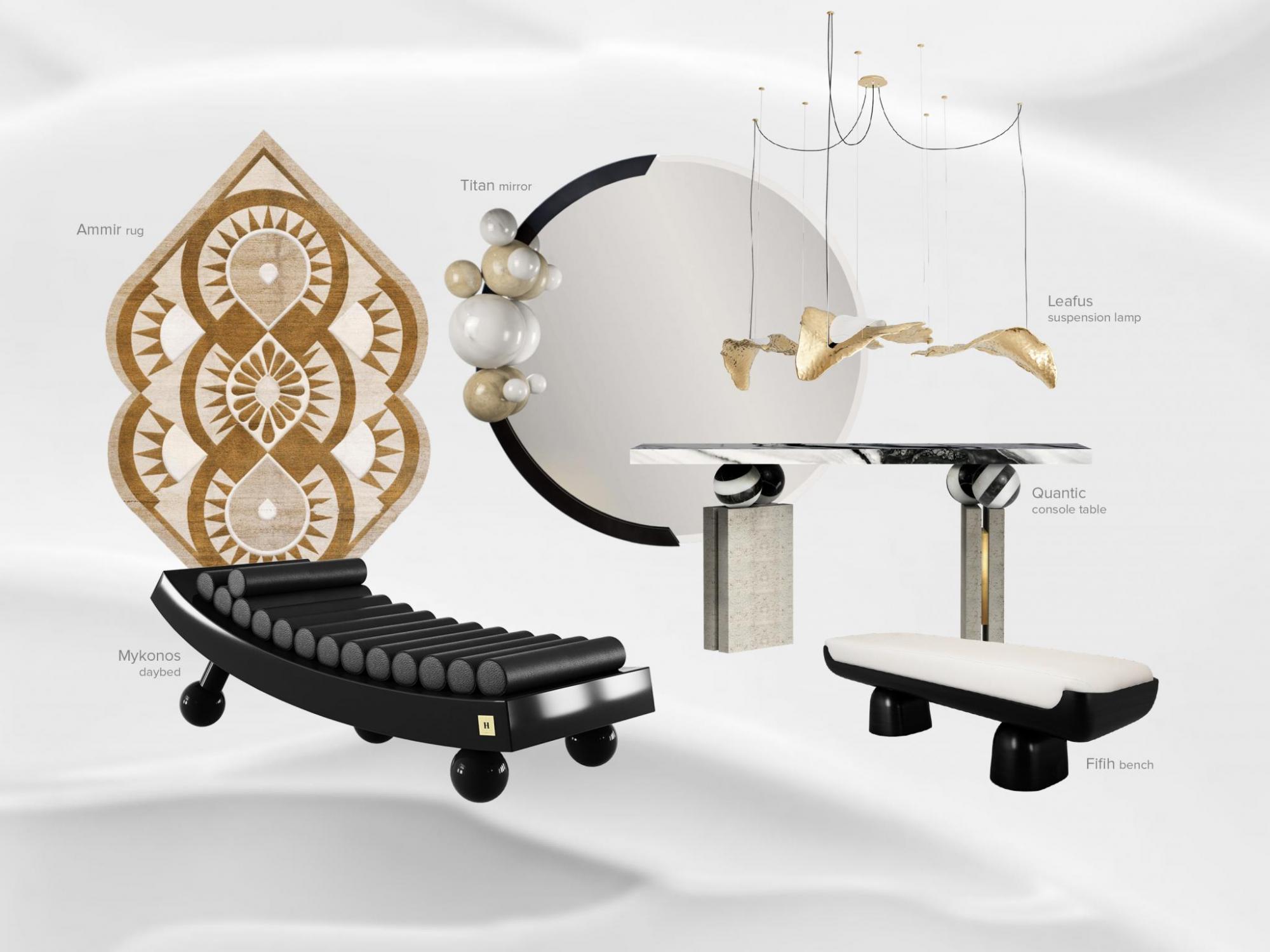 9. SERENA WILLIAMS CLASSIC KITCHEN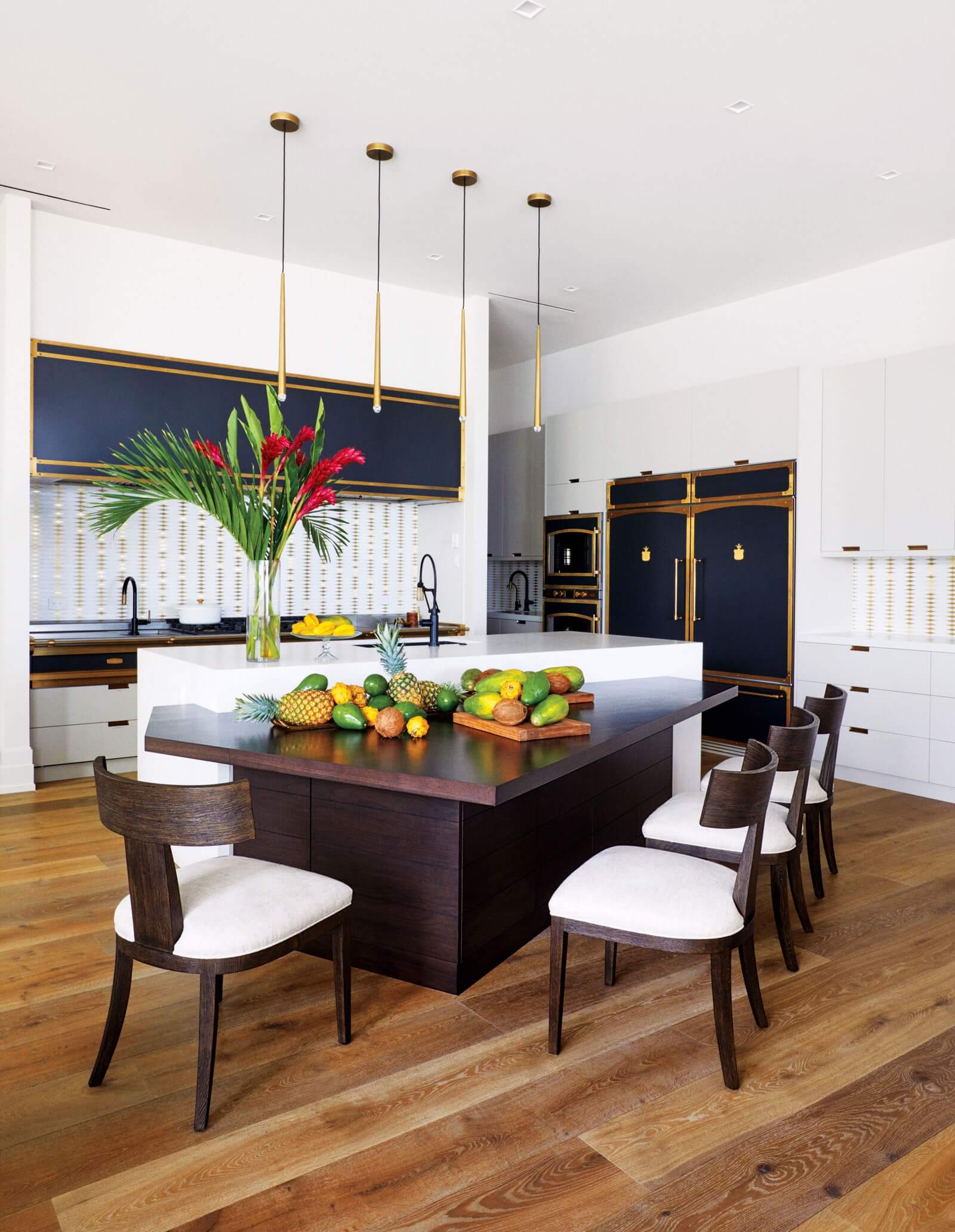 A timeless color palette – classic blue cabinetry with golden fixtures, a small kitchen island and a modern dining table with a geometric outlook to finish the breakfast area. Serena Williams and her sister Venus – and interior designer on duty – played safe but totally pulled off a stunning kitchen.
10. CHRISSY TEIGEN AND JOHN LEGEND MINIMAL KITCHEN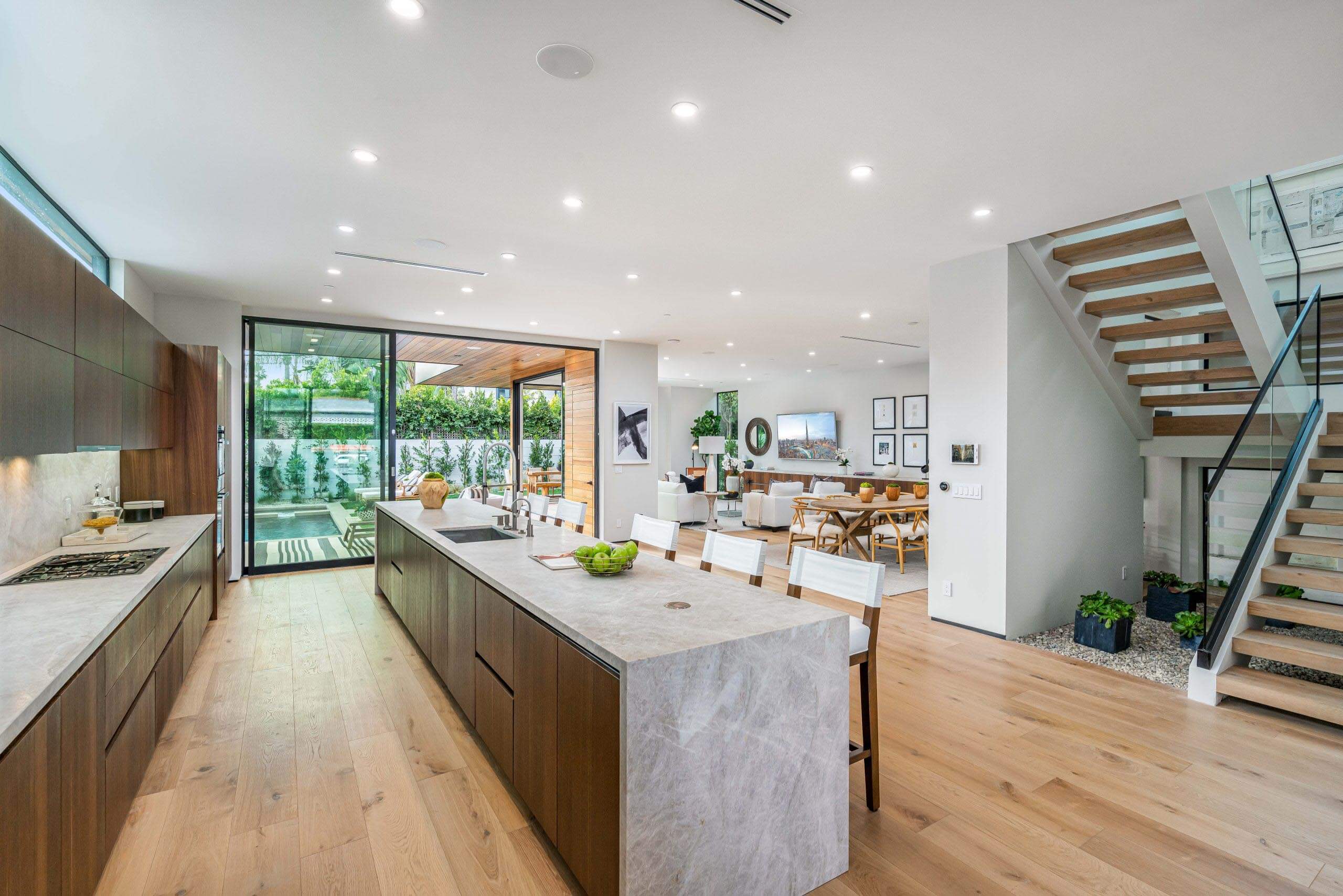 A minimalist celebrity kitchen design belongs to the neutral color temple of Chrissy Teigen and John Legend's home. Their minimal kitchen has a long countertop that serves as a breakfast area.
11. NYJAH HUSTON CONTEMPORARY KITCHEN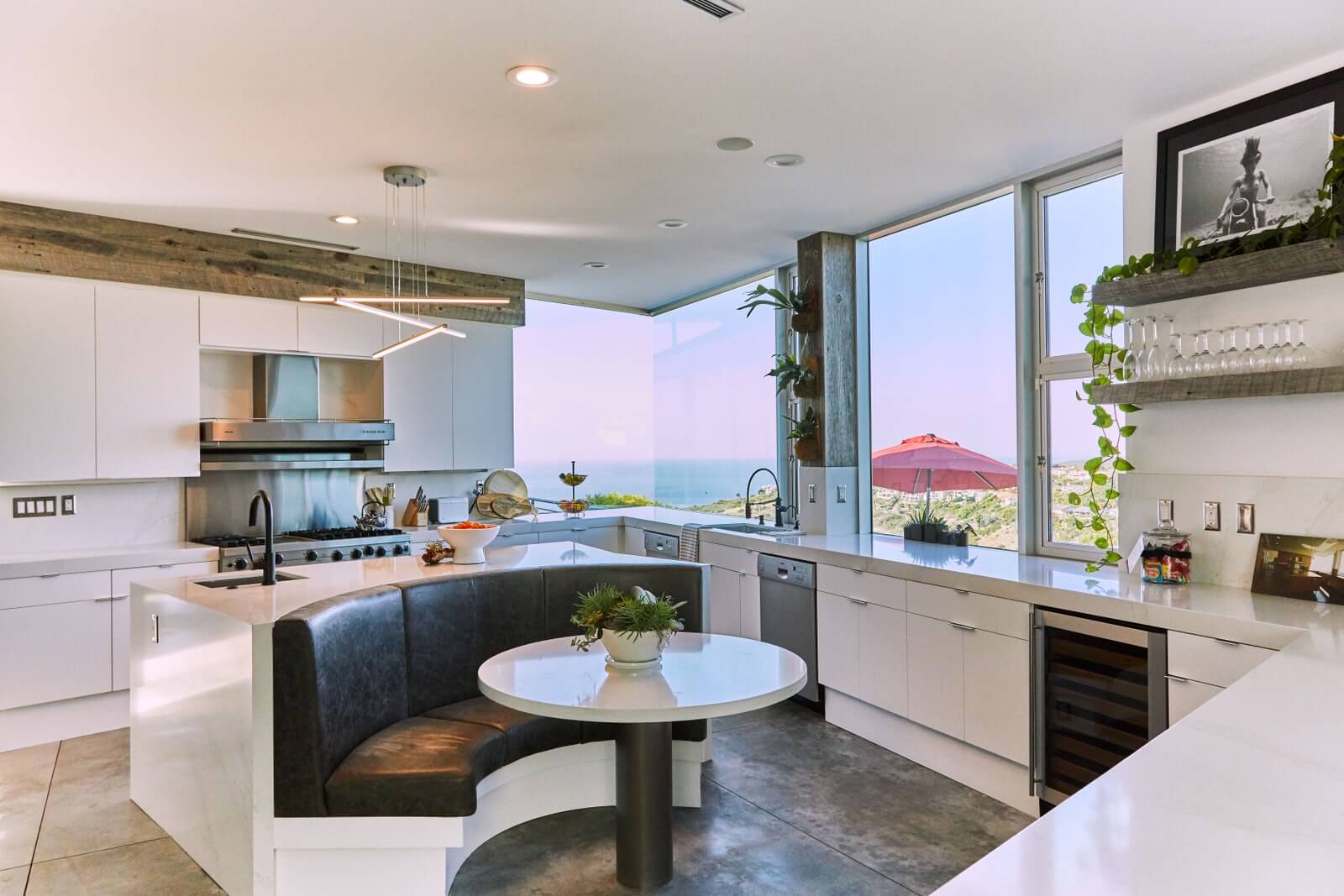 Another black and white kitchen with more space for quick meals than for cooking. Even though the kitchen of professional skater Nyjah Huston is not meant to spend a lot of time cooking, the cozy breakfast nook is extremely inviting and welcoming.
BLACK & WHITE INTERIORS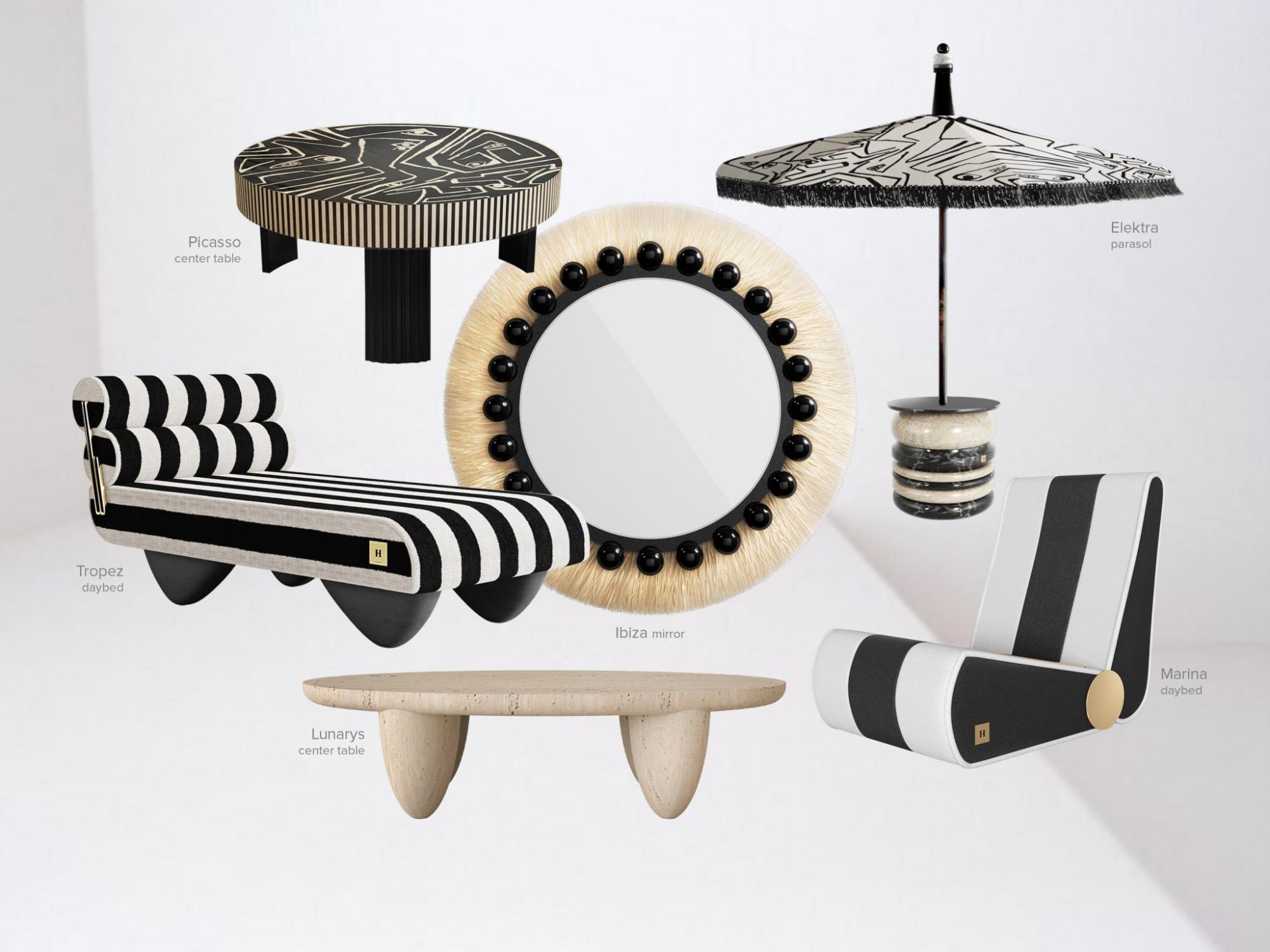 12. TYRESE GIBSON INDUSTRIAL CHIC KITCHEN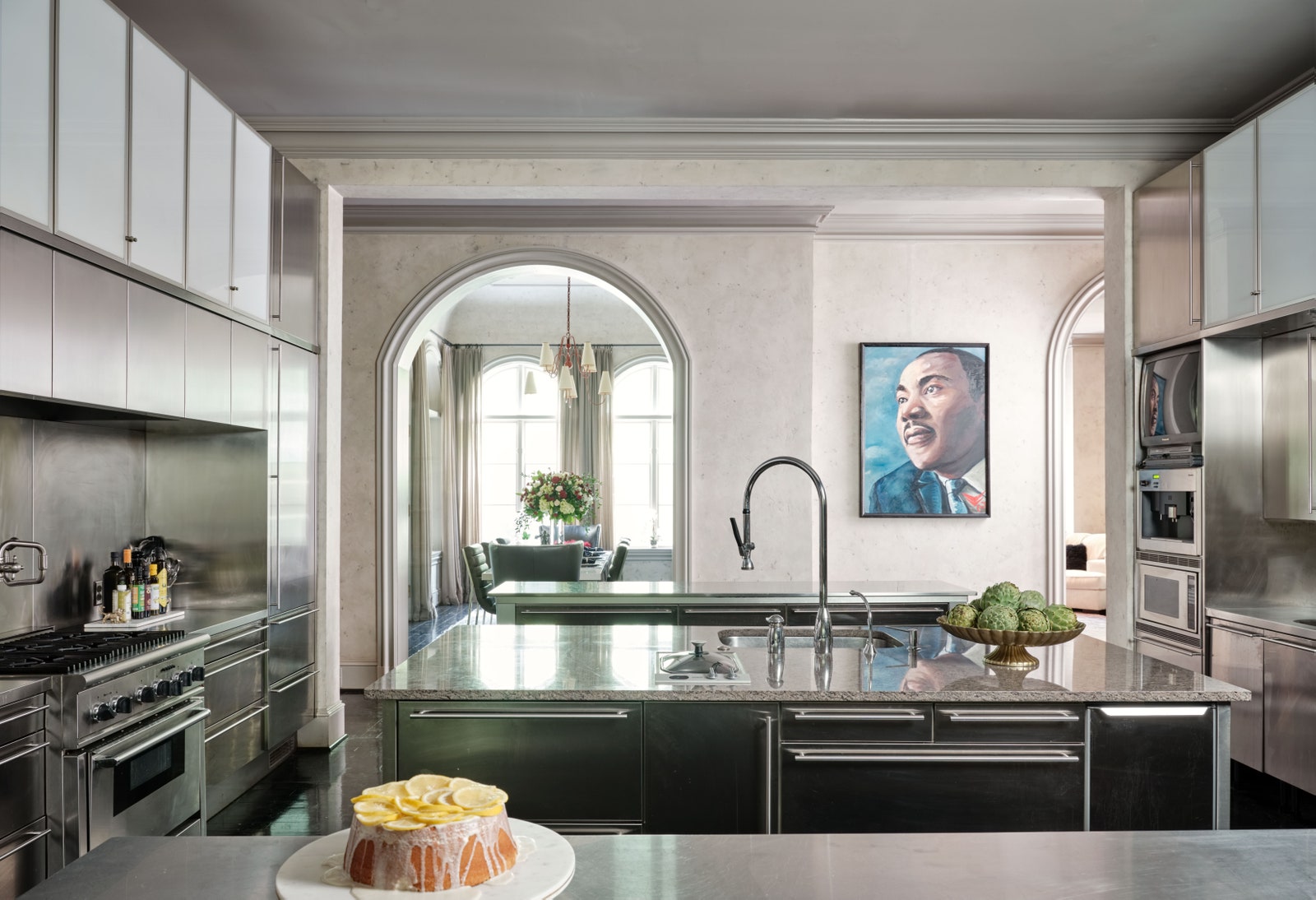 Tyrese Gibson has one of the most beautiful celebrity kitchen designs – it is elegant yet it shares the flair of an industrial kitchen. With three countertops, the metallic kitchen of Tyrese Gibson is prepared for a massive dinner party anytime.
14. HILARY DUFF ECLECTIC KITCHEN
The kitchen of Hilary Duff is an eclectic dream. The bohemian blue cabinets are perfectly paired with the eclectic black and white tiles. Golden details also pop in front of our eyes, as well as the midcentury modern lamp and bar stools with Bauhaus flair.
13. TROYE SIVAN ORGANIC KITCHEN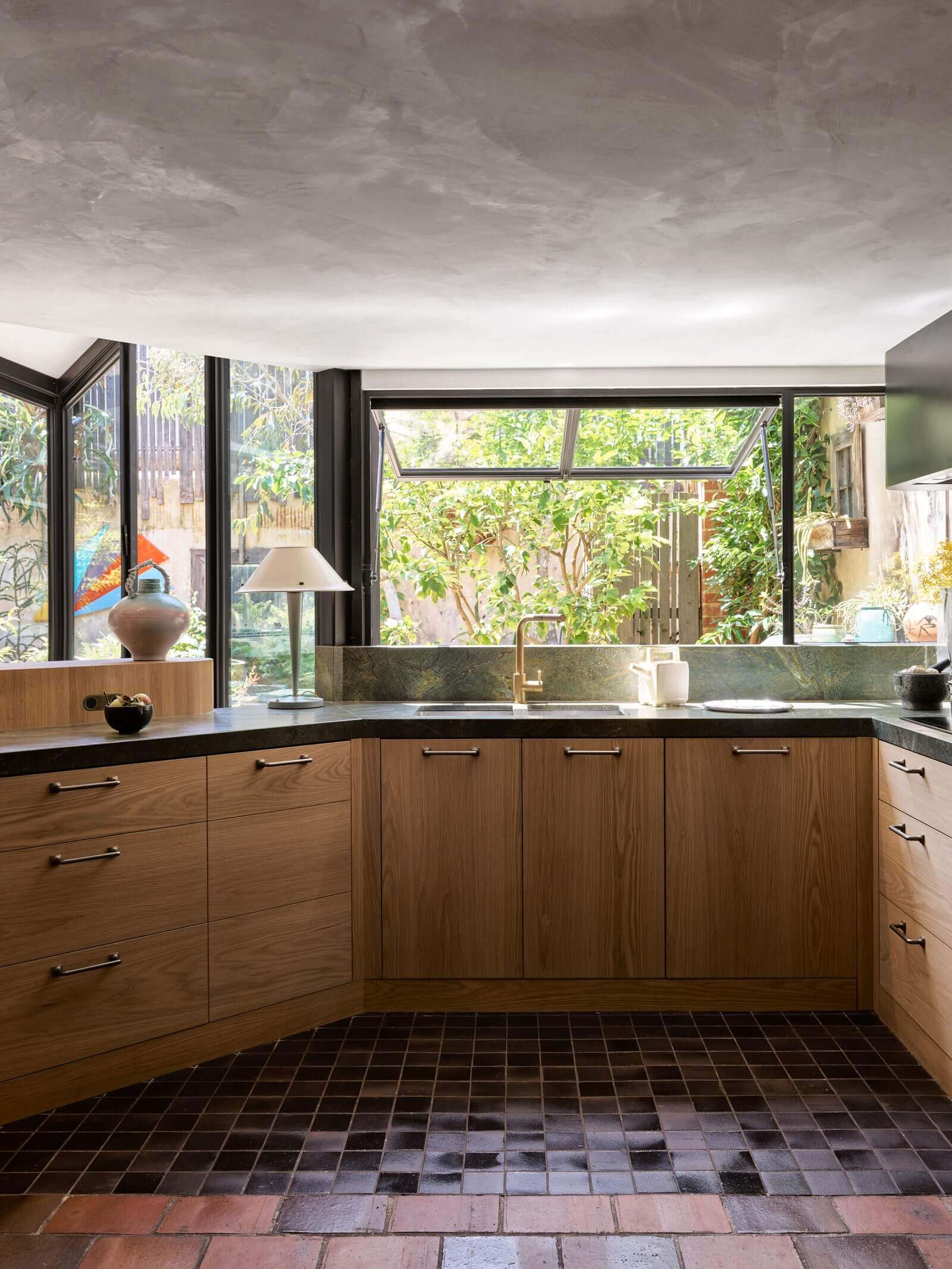 By the mind of the unique Flack Studio, Troye Sivan sets its roots in Melbourne. The former brick factory is reimagined – the house is still industrial, and the design studio chooses raw materials and natural colors. The kitchen's cabinetry is made of wood – because Troye Sivan loves wood – and has details in steel.
14. DAKOTA JOHNSON BOHEMIAN KITCHEN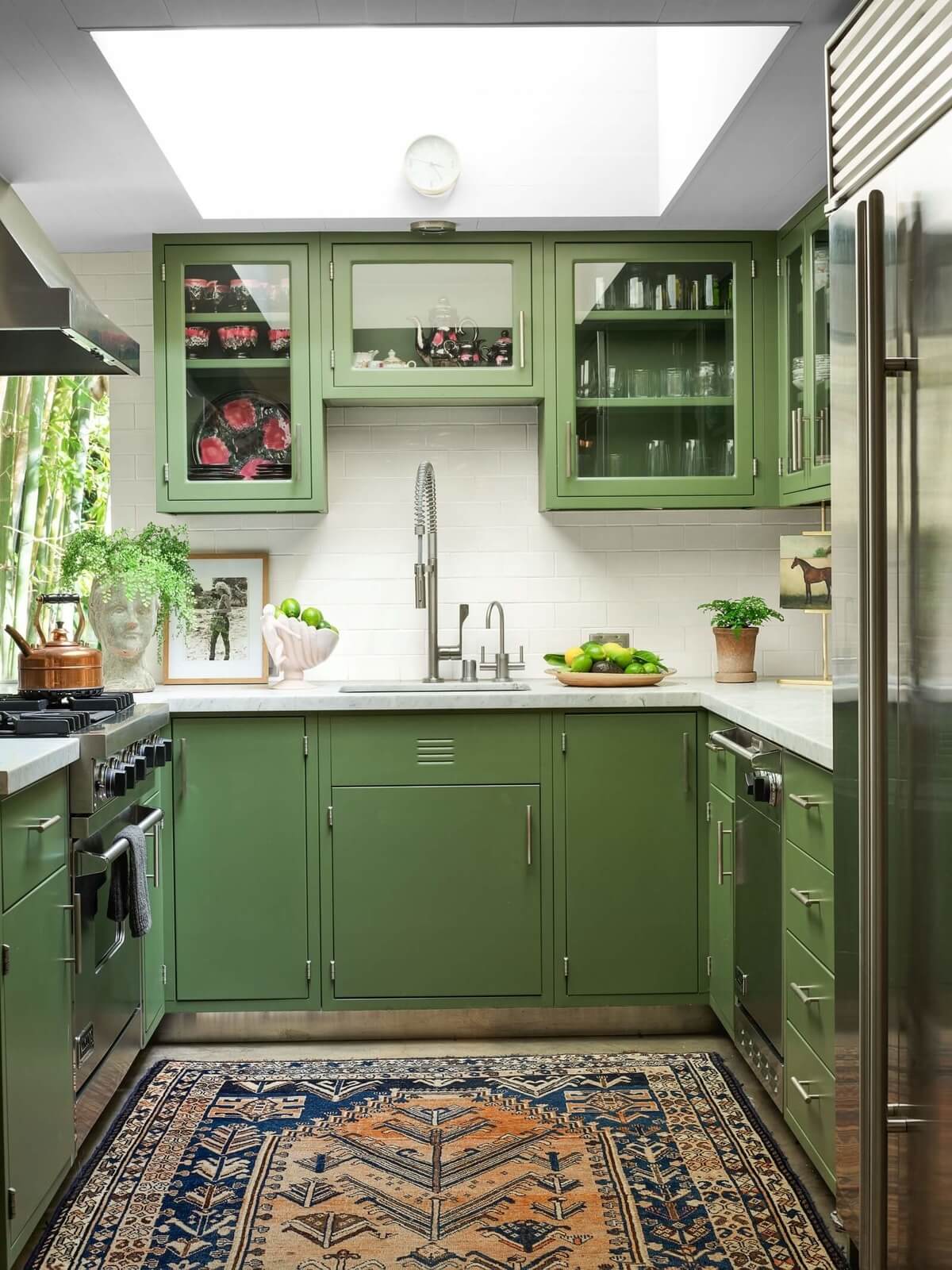 Dakota Johnson's home is a gypsy lodge. In this fashion, her bohemian kitchen design cooks some vintage hues with an eclectic rug and home accessories that vary in style and origin.
Discover 20 Celebrity Dining Rooms That Are A Feast For The Eyes on our article here and get more curated visual references for designing an exceptional kitchen with our Kitchen Design Ideas moodboard on Hommés Studio Pinterest.
Bring together a perfect modern kitchen with Hommés Studio luxury modern furniture. Discover our furniture collection and customization options in our catalog which you can download for free