Bring luxury into your design with our top ideas for luxury bedrooms. Discover how to create a stylish and comfortable space fit for royalty.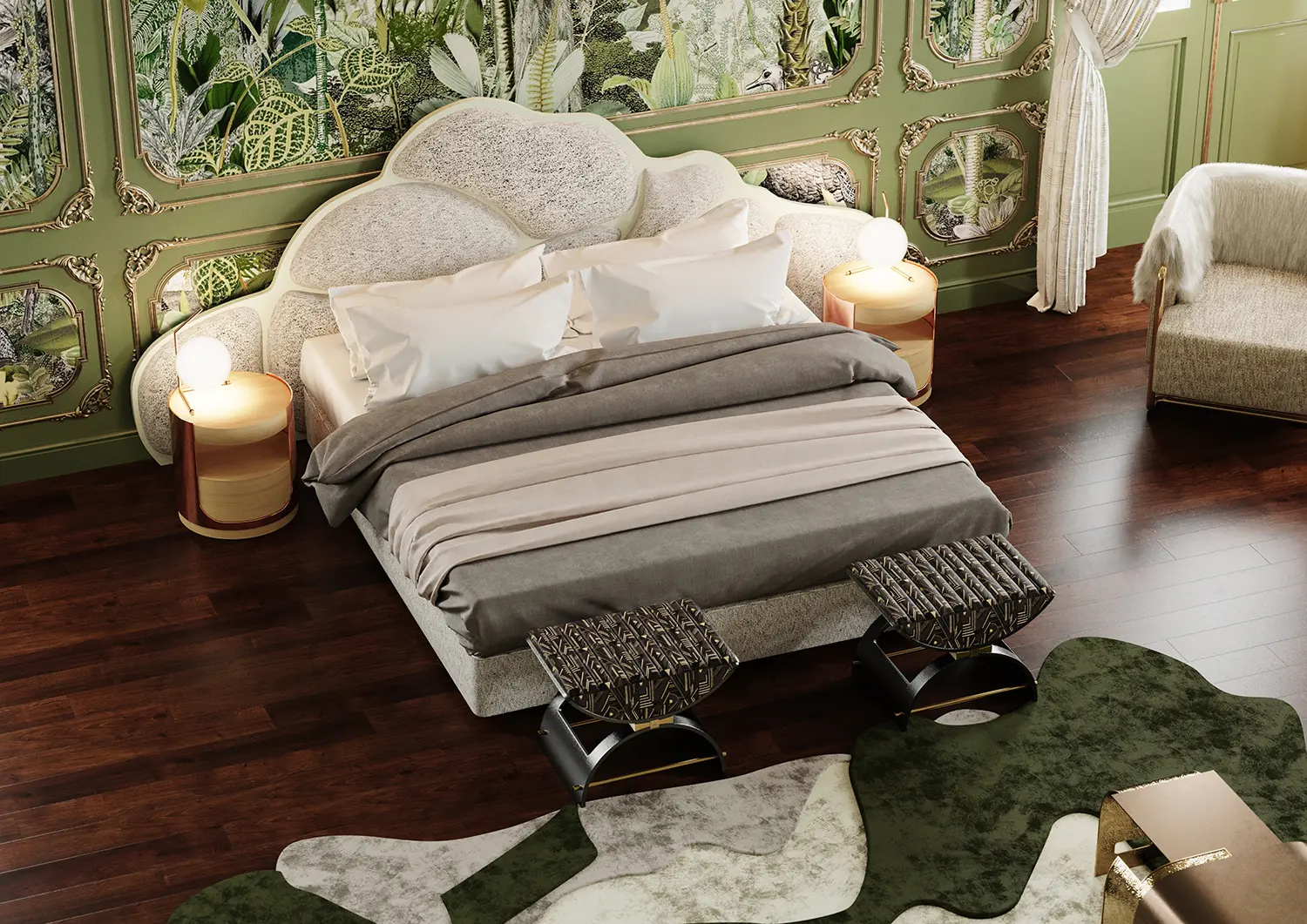 Are you dreaming of a bedroom fit for royalty? A luxurious bedroom is more than just a place to sleep. It's a space where one can relax, unwind, and escape the stresses of everyday life. Whether you prefer a modern, minimalist look or a classic, traditional style, there are countless ideas for creating a bedroom that feels elegant and inviting. From adding sumptuous textures to investing in high-quality bedding, read on to discover our top ideas for luxury bedrooms.
Choose the Right Colors
The right color scheme can make all the difference in the overall feel of your bedroom, impacting even the way one sleeps. In this sense, soft, muted colors like beige, grey, and cream can create a calming and sophisticated atmosphere, while other tones such as greens, blues, and soft pinks can evocate dreams and bring an overall happy feel to the bedroom. Furthermore, gold, copper, or silver accents are always great ideas for luxury bedrooms.
Invest in High-Quality Bedding
Luxury bedding is essential for creating a sumptuous bedroom. In this sense, fabrics made from high-quality materials, such as Egyptian cotton, silk, and linen, come through as great ideas for luxury bedrooms, allowing for a soft, comfortable feel and luxurious appeal.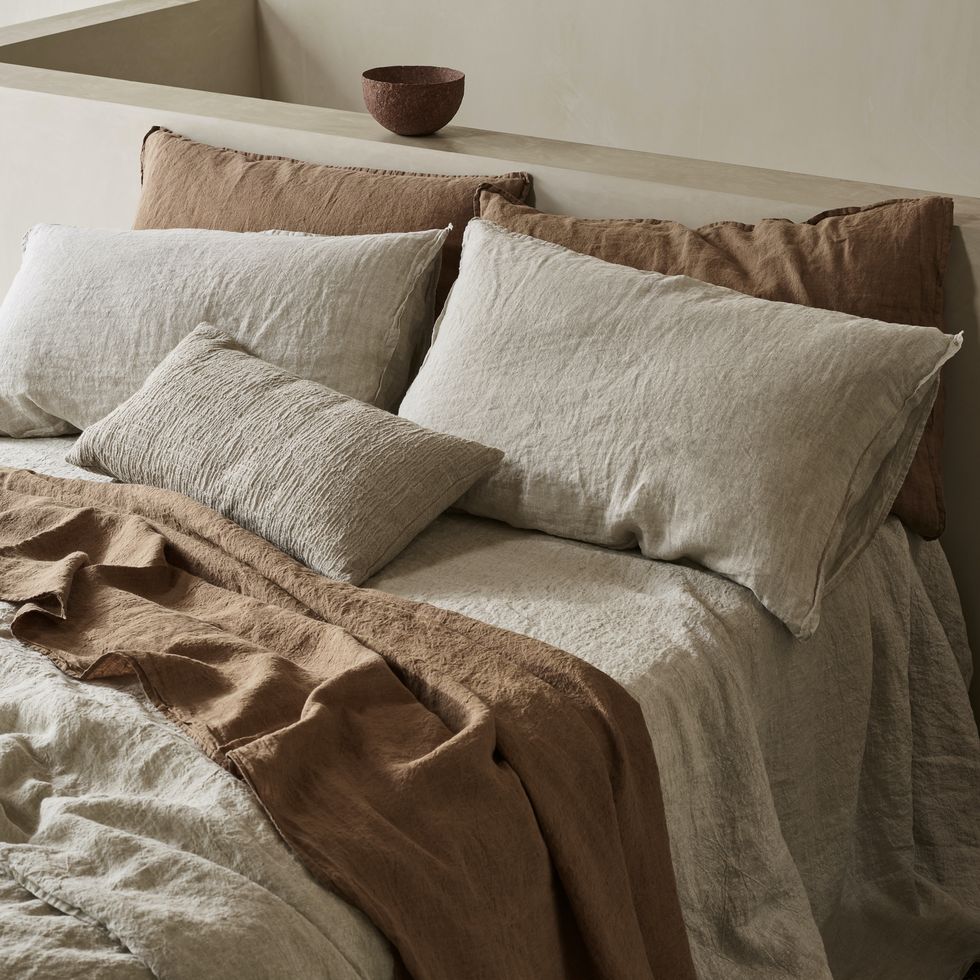 Add Layers with Cushions and Pillows
Pillows and cushions are an easy way to add texture and dimension to a bedroom. Through a mix and match of pillows in different sizes, shapes, and materials, one can achieve a luxurious look reminiscent of a top luxury hotel.
If you want to create a luxurious bedroom, consider having a minimum of two soft, fluffy pillows on each side of the bed. Additionally, you can add two European-sized pillows behind them for added comfort, and to complete the look, consider adding smaller decorative or lumbar-style cushions as a focal point. And if you're worried about optimizing the space, consider adding an ottoman or a box for the end of the bed to store excess pillows in.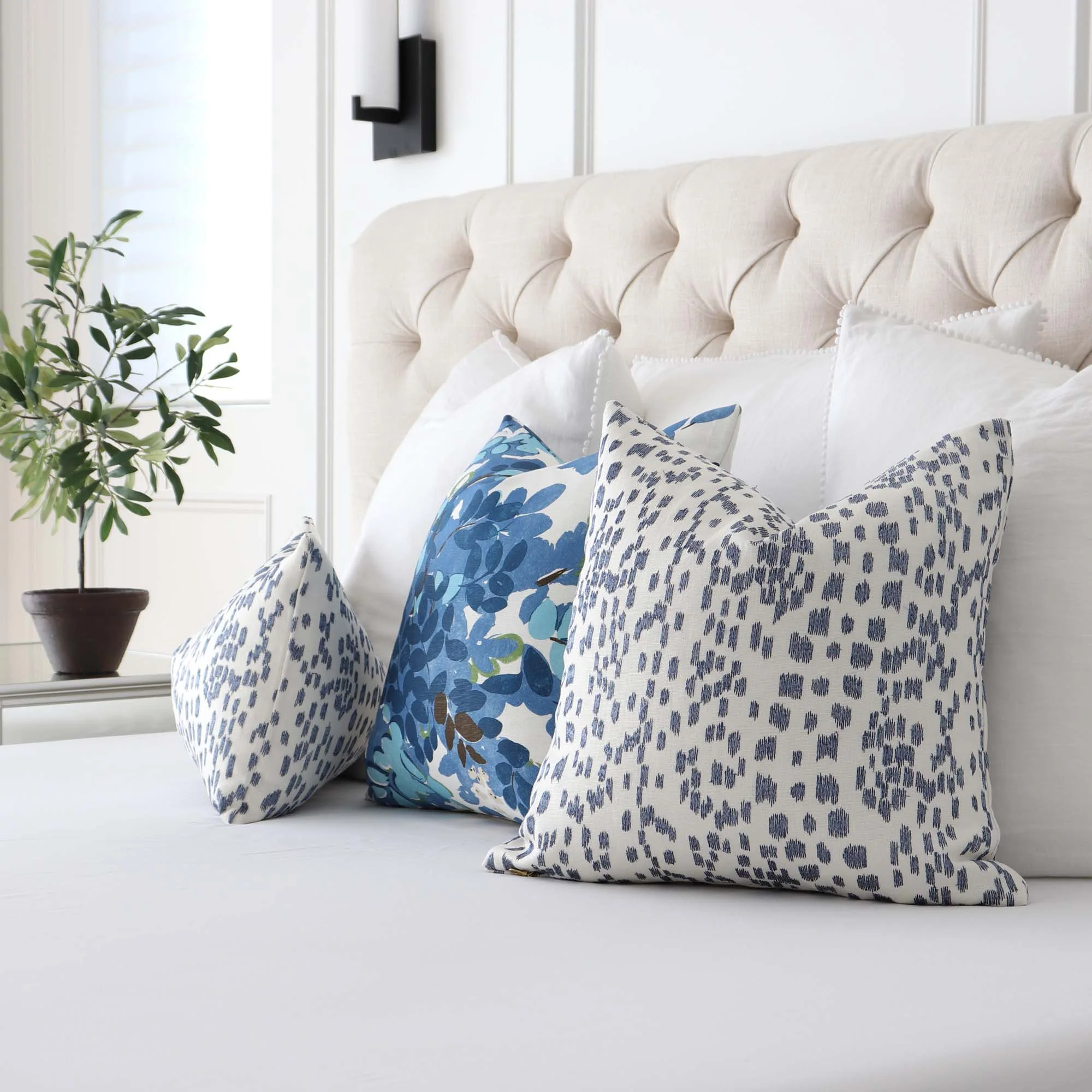 Upgrade Your Lighting
Proper lighting is essential in any bedroom, but it's especially important in a luxury bedroom. In this sense, chandeliers and other high-end light fixtures are great ideas for luxury bedrooms since these statement pieces can give any bedroom a more expensive, well-thought-out look.
However, It's a good idea to have the option to dim the lighting in the bedroom, creating a more comfortable and relaxing atmosphere, so you should also invest in bedside lamps for that same reason.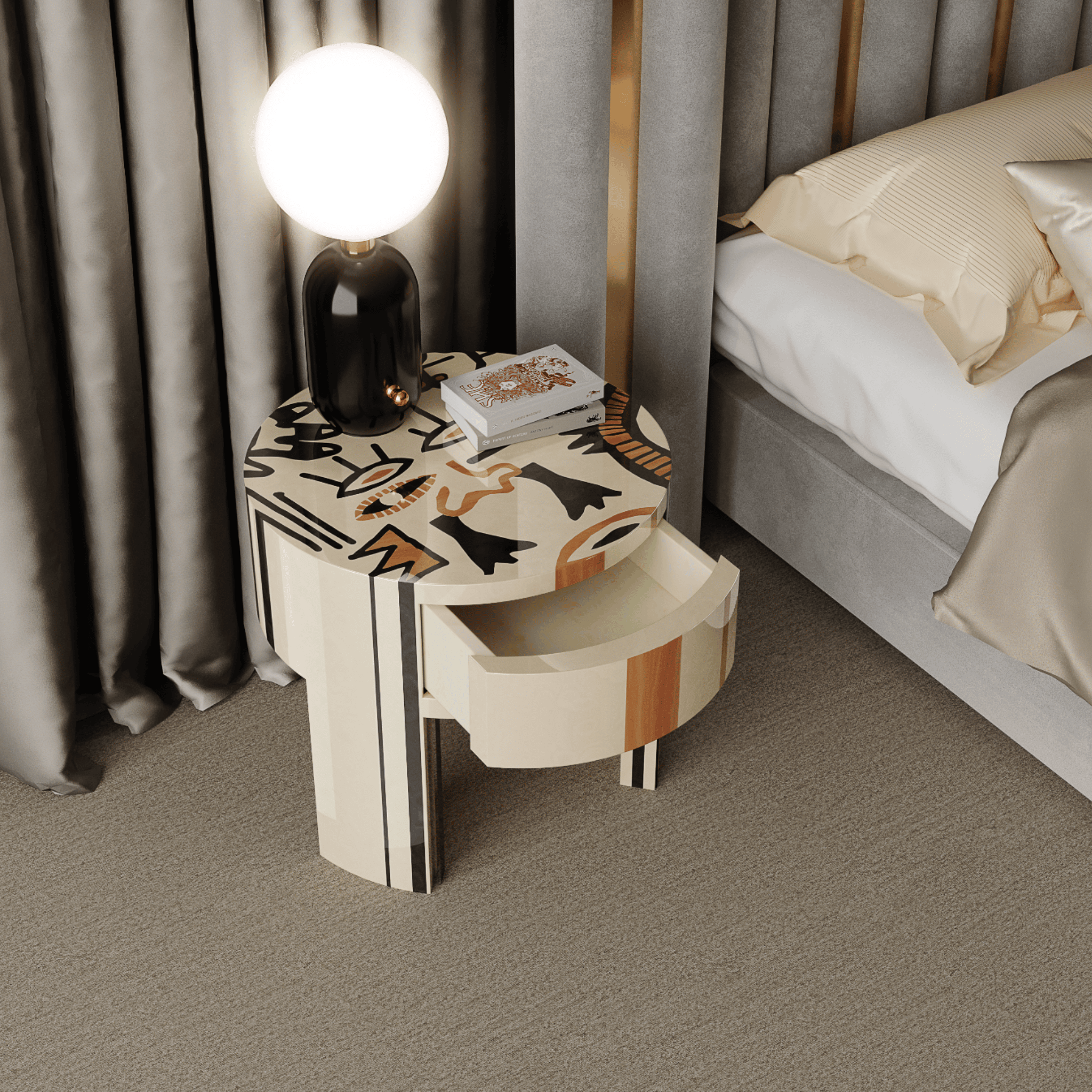 Invest in Curtains
Adding curtains to a bedroom can enhance the room's elegance and sophistication. Some great ideas for luxury bedrooms include sheer, flowing curtains (which can create a romantic and dreamy atmosphere) and heavier drapes (which can add a sense of grandeur and opulence to the space).
Don't Forget About Carpets
Carpets can create a cozy and comfortable ambiance in luxurious bedrooms while also adding a touch of opulence to the room. In this sense, going for something classic, like a Persian or Moroccan style, or something modern and innovative, that adds an extra layer of color, texture, or pattern are all great ideas for luxury bedrooms.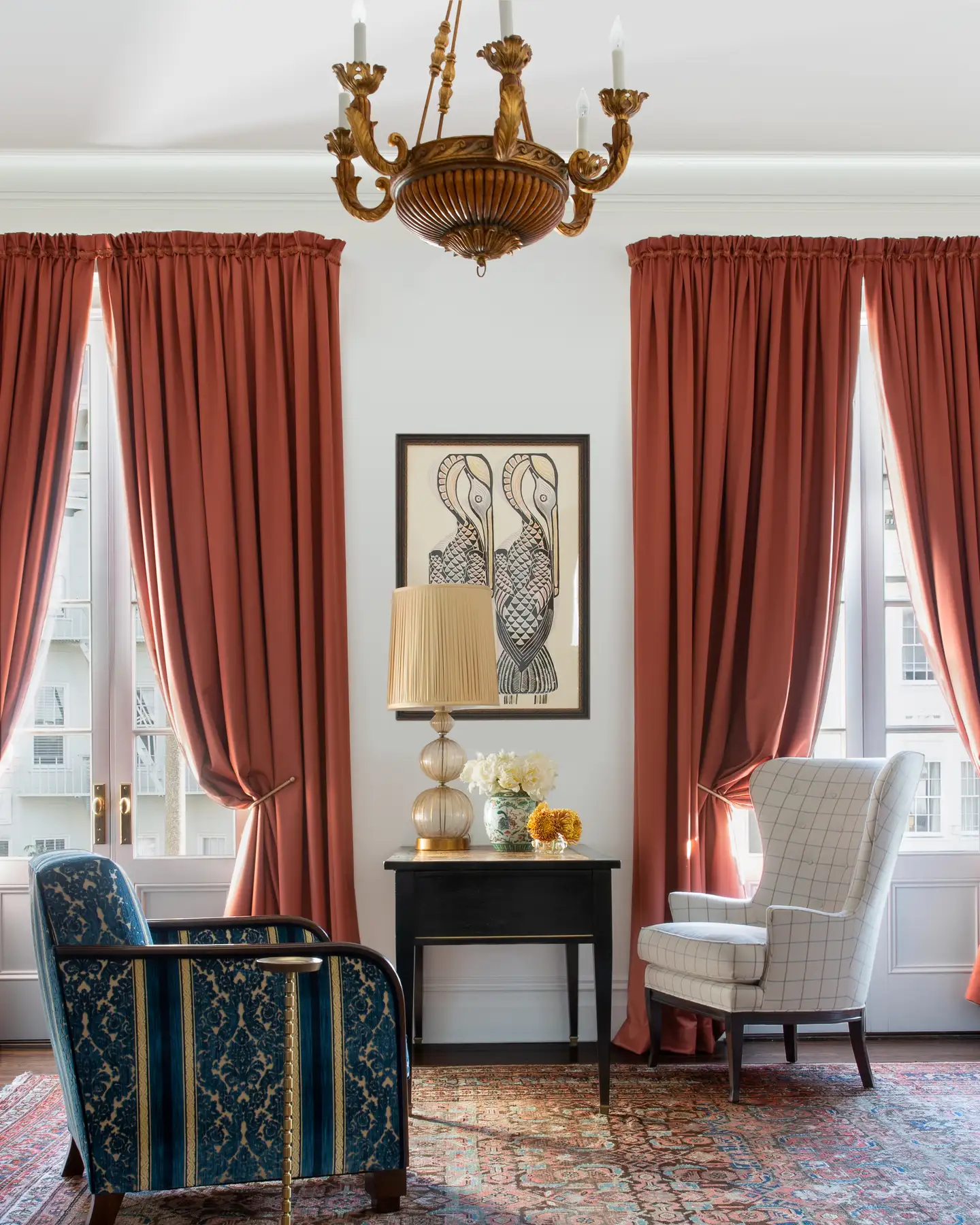 Enrich The Space With Art
Art pieces can add a sophisticated and luxurious touch to any bedroom. Whether it's a large statement piece or a collection of smaller works, there are tones of art ideas for luxury bedrooms that create a focal point and add visual interest to the space, but remember to choose pieces that complement your bedroom's color scheme and overall aesthetic.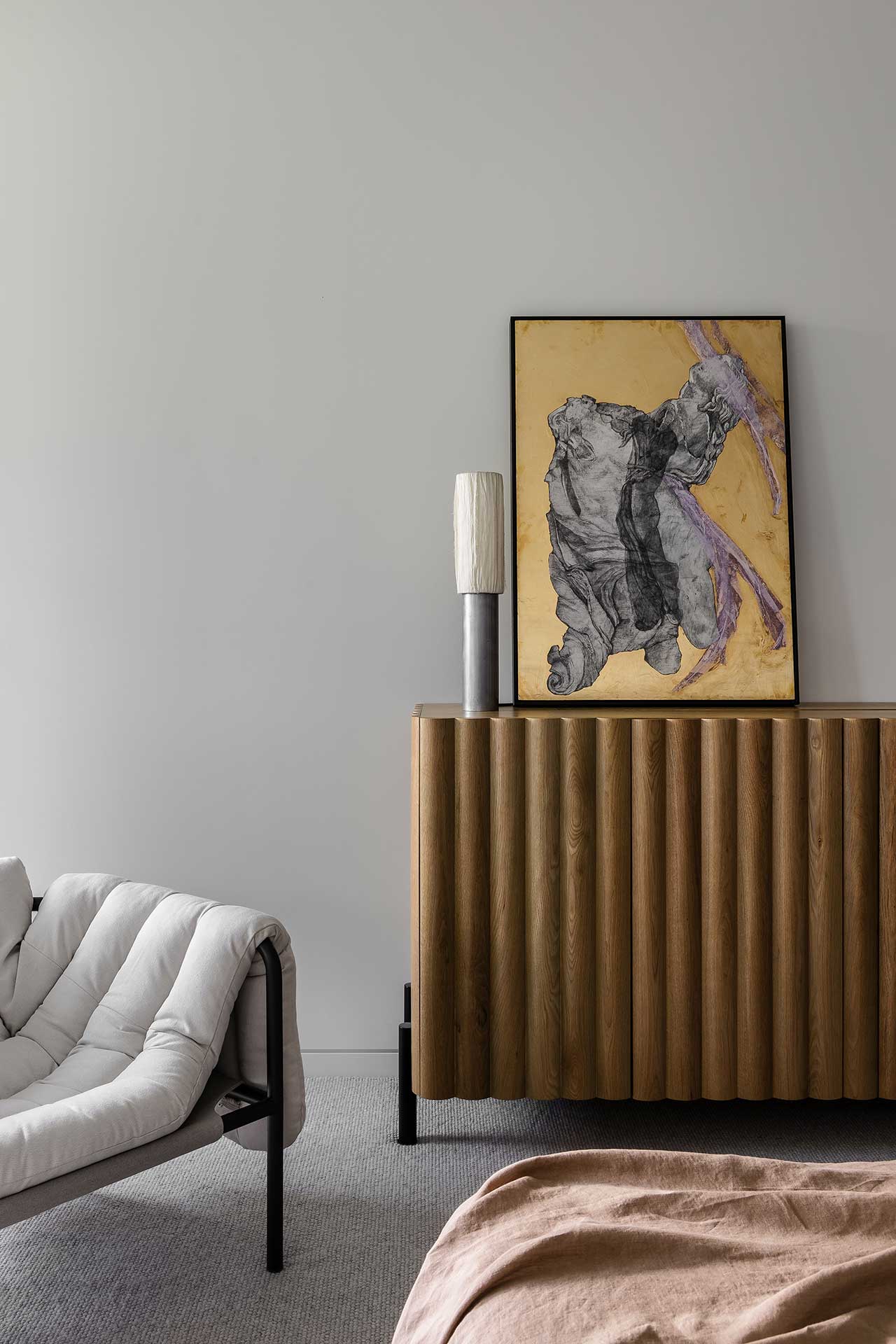 Invest in Statement Furniture
The most important of all ideas for luxury bedrooms is the investment in statement pieces of furniture, which can add a touch of luxury and style to your bedroom. Consider a sleek and modern bed (preferably upholstered), symmetric bedside tables, a practical chest of drawers, or even an opulent room divider to make a bold statement.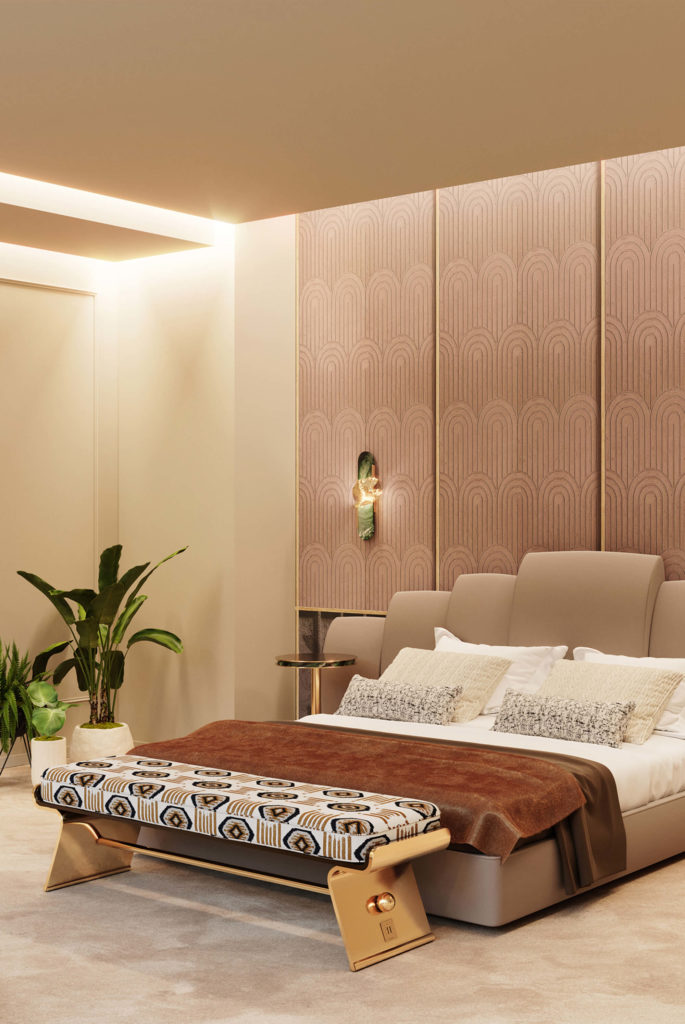 Matrioska Chest of Drawers 2

Chest of Drawers 10.080,00

€

Kara Bed

Bed 7.210,00

€

Austria Bedside Table

Bedside Table 3.800,00

€
Discover more
Creating a luxurious bedroom is all about combining the right design elements to create a space that feels elegant, comfortable, and inviting. With these ideas for luxury bedrooms, you can transform your sleeping quarters into a high-end retreat that exudes glamour and sophistication.
To help you out even more, we recommend that you check out the Bedroom Interior Design Collection – By Hommés Studio, a fantastic collection dedicated to the most impressive and sophisticated luxury bedrooms.