Sydney-based interior design studio Nina Maya Interiors in collaboration with Bevan Boss Architects transforms a postmodern Mediterranean-inspired mansion into a luxurious modern house.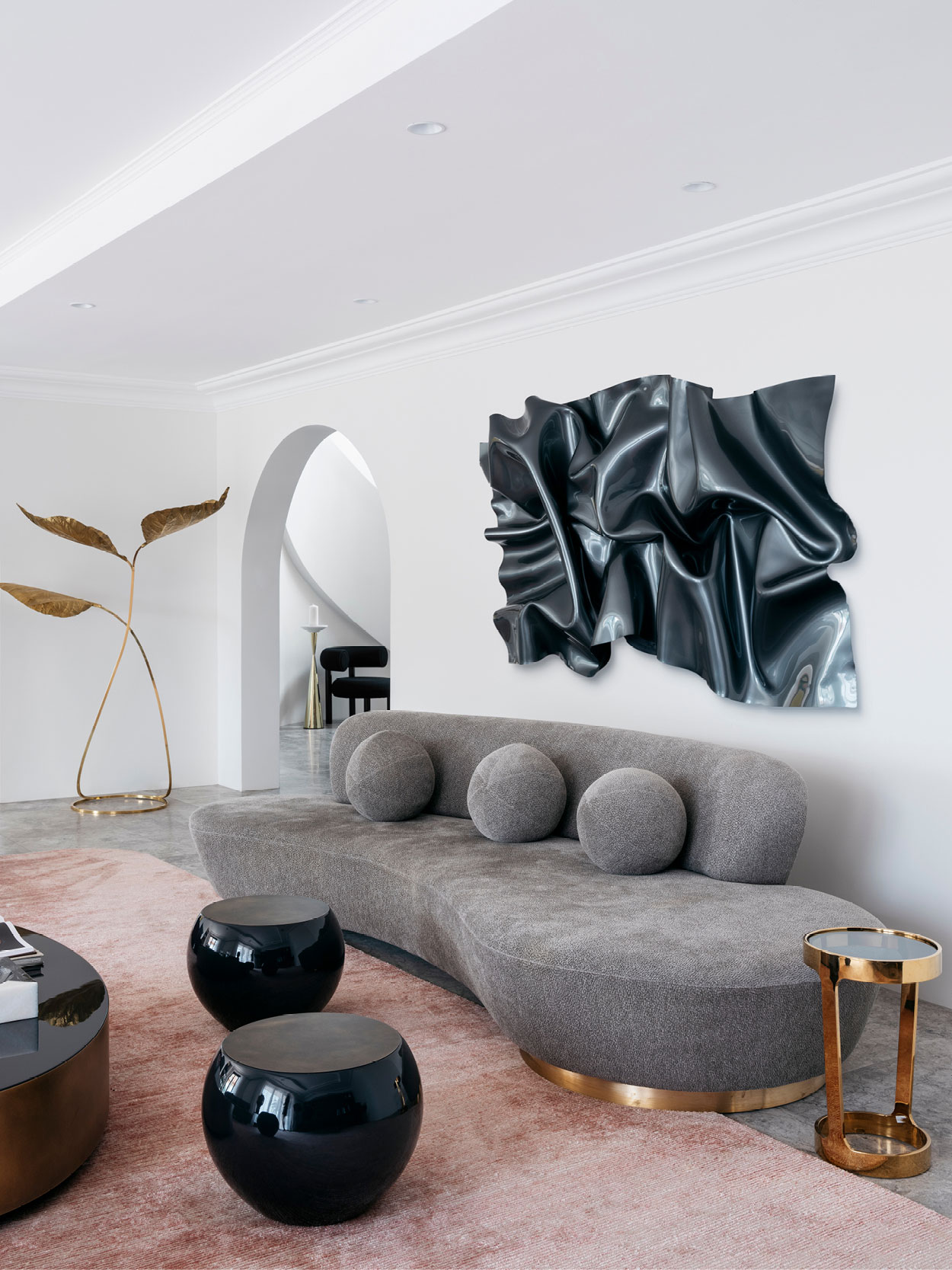 Called "Art House Residence", this house is a giant that offered unlimited possibilities for the designers, but because it lacked the artistic touch, it did not speak to its current owners. Perhaps because of Nina Maya's roots in fashion design, the house presents a refined loft aesthetic, inspired by the American architect Anne Decker.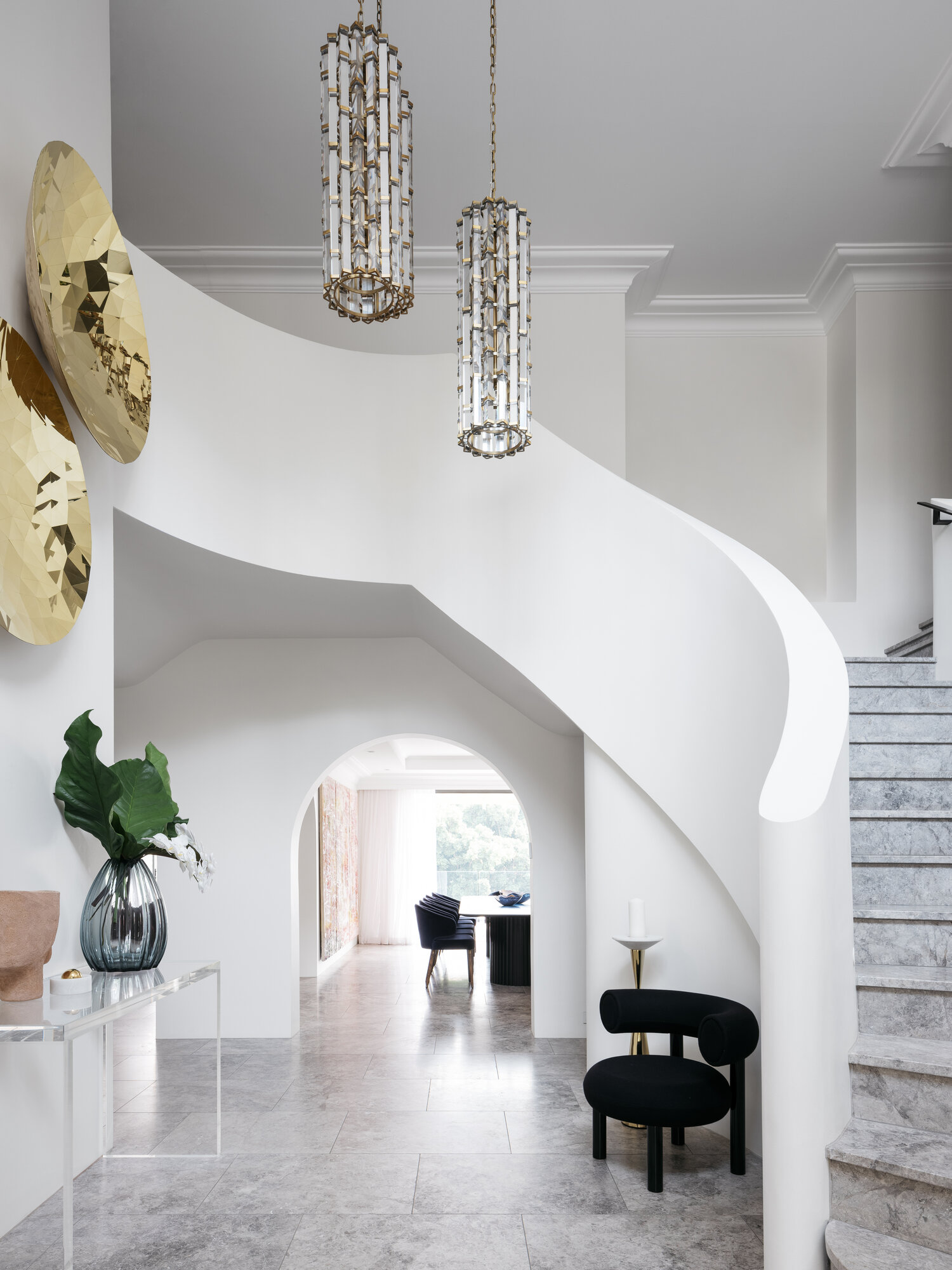 Nina Maya is known for her tailored, polished spaces and precise, considered approach. "Purity of materials, unexpected elements and custom designed details are the hallmarks of our style" says the designer. Nina is passionate about art and curated, layered spaces. Her projects are full of sophistication and luxury, which are presented in minimalist and harmonious way.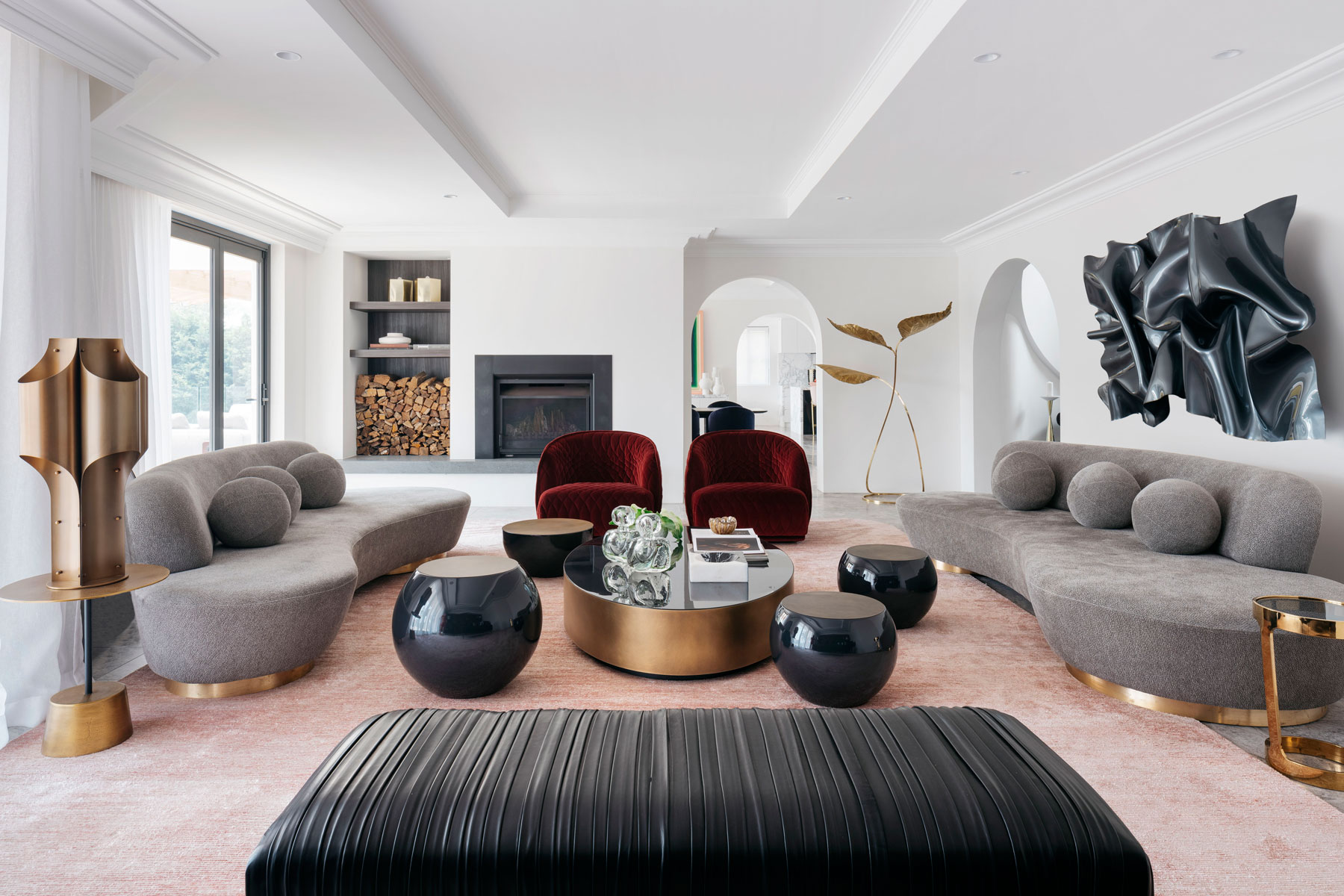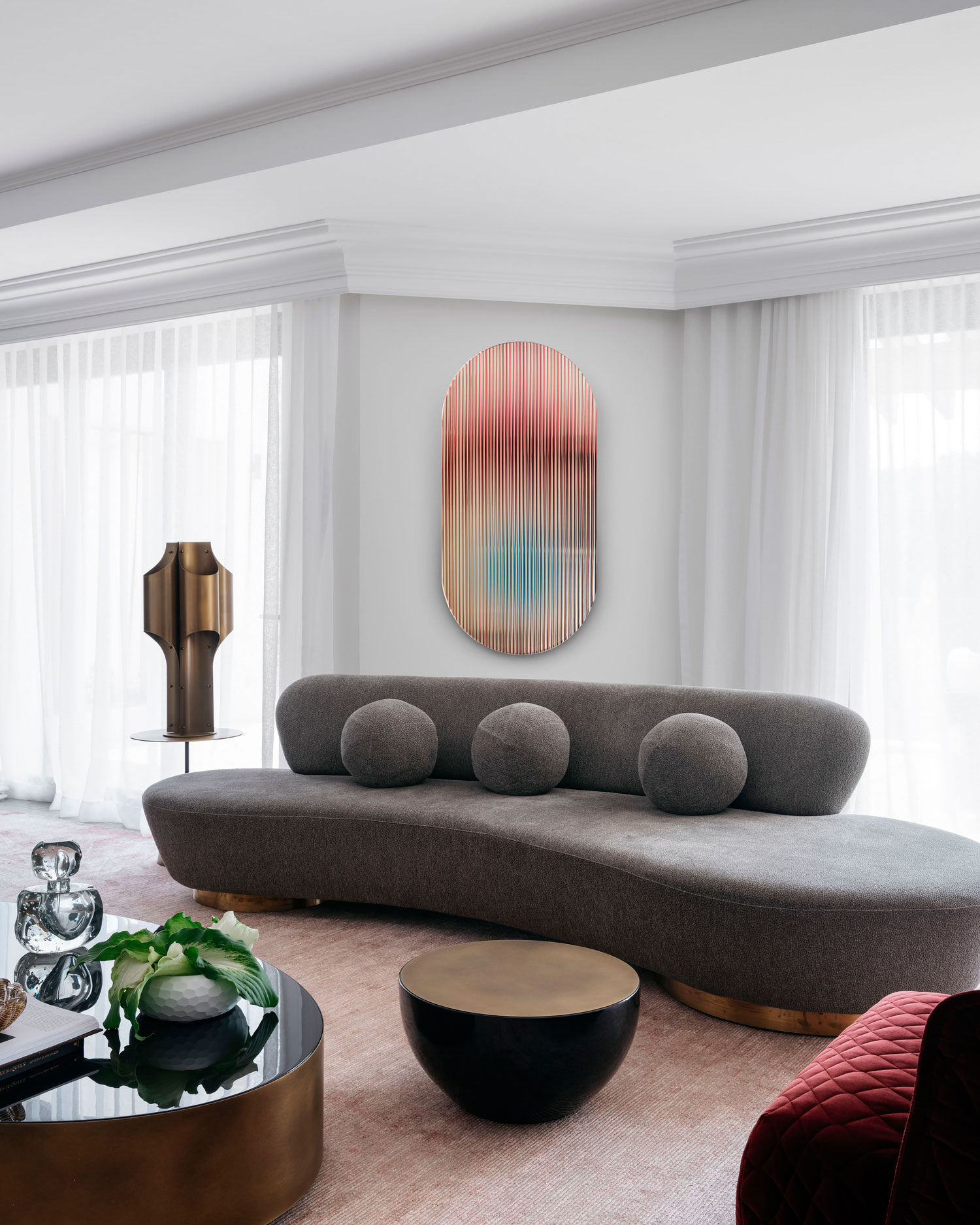 The residence is, not without reason, listed in the Australian Interior Design Awards 2020. Despite the huge spaces, including a steam bath, a 20-meter crescent-shaped swimming pool or an underground gym, the interiors are not overwhelming. Instead, the space feels fresh and eclectic, full of carefully chosen art pieces and furniture to complete the striking aesthetic of this modern house.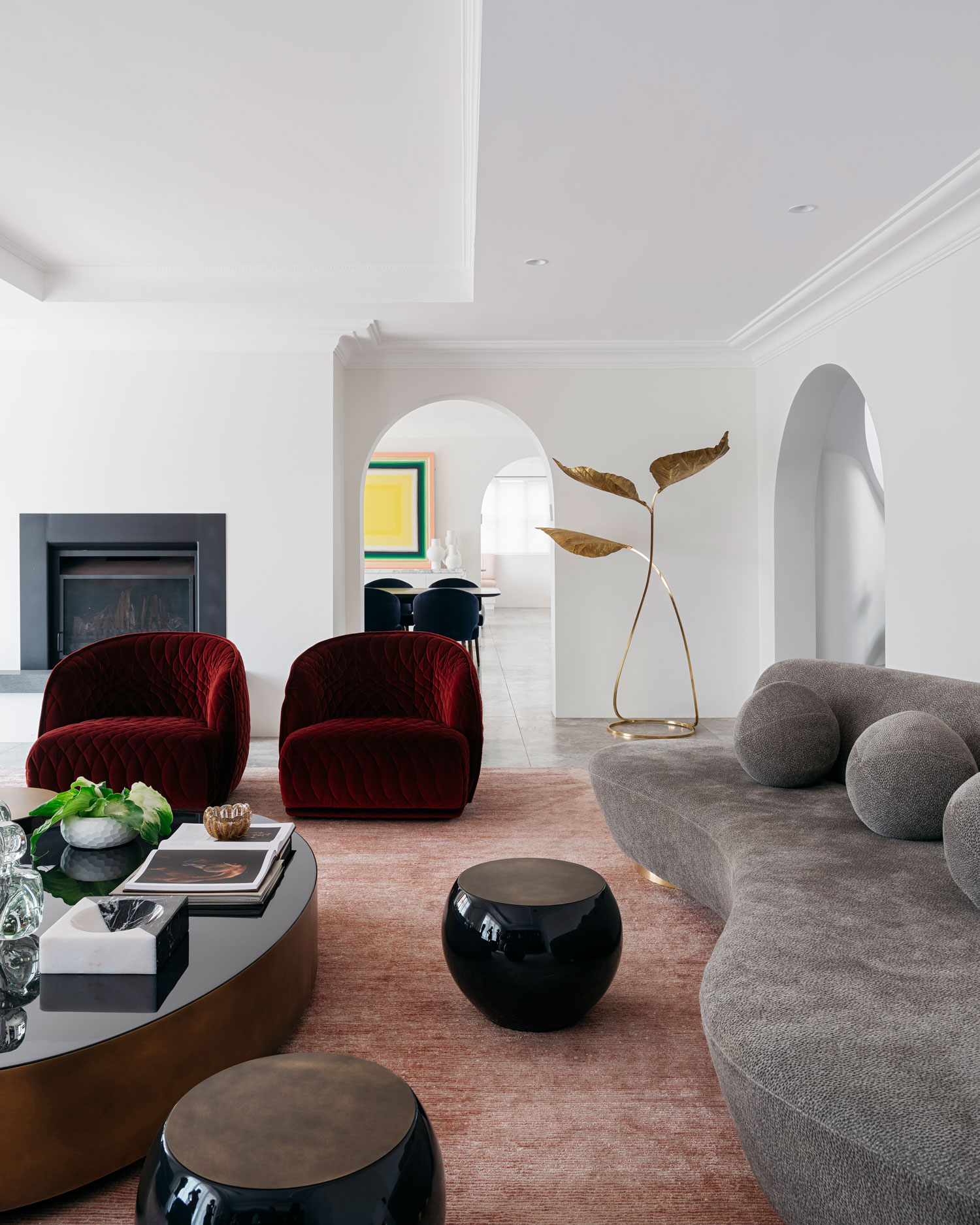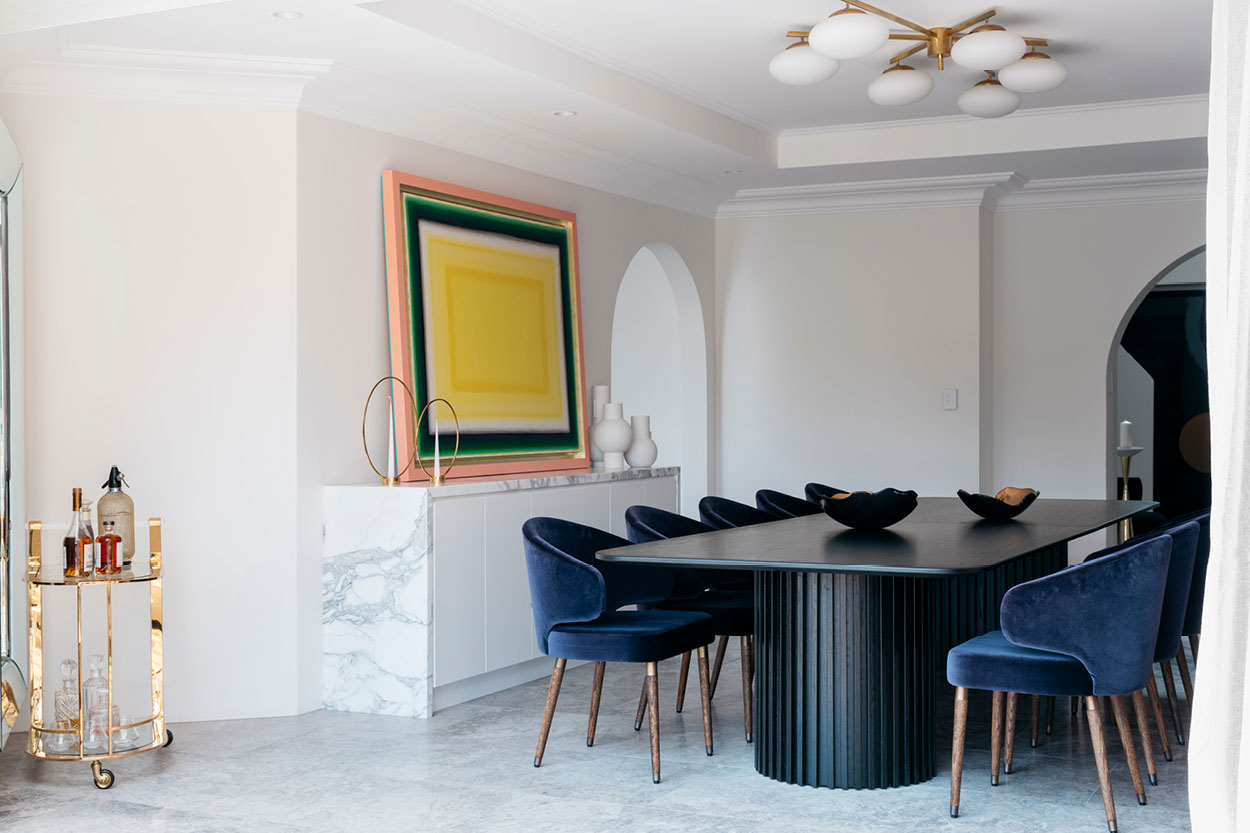 Nina Maya decided to keep the white color palette that is typical for postmodern Mediterranean-style. The original framework was used as a base, but the plan of the house was changed. The designer managed to create a great flow between the interiors with the use of sinuous curves. Because of oval silhuettes and curvy forms, this modern house features gentle divisions between space, while avoiding the implementation of full open plan living.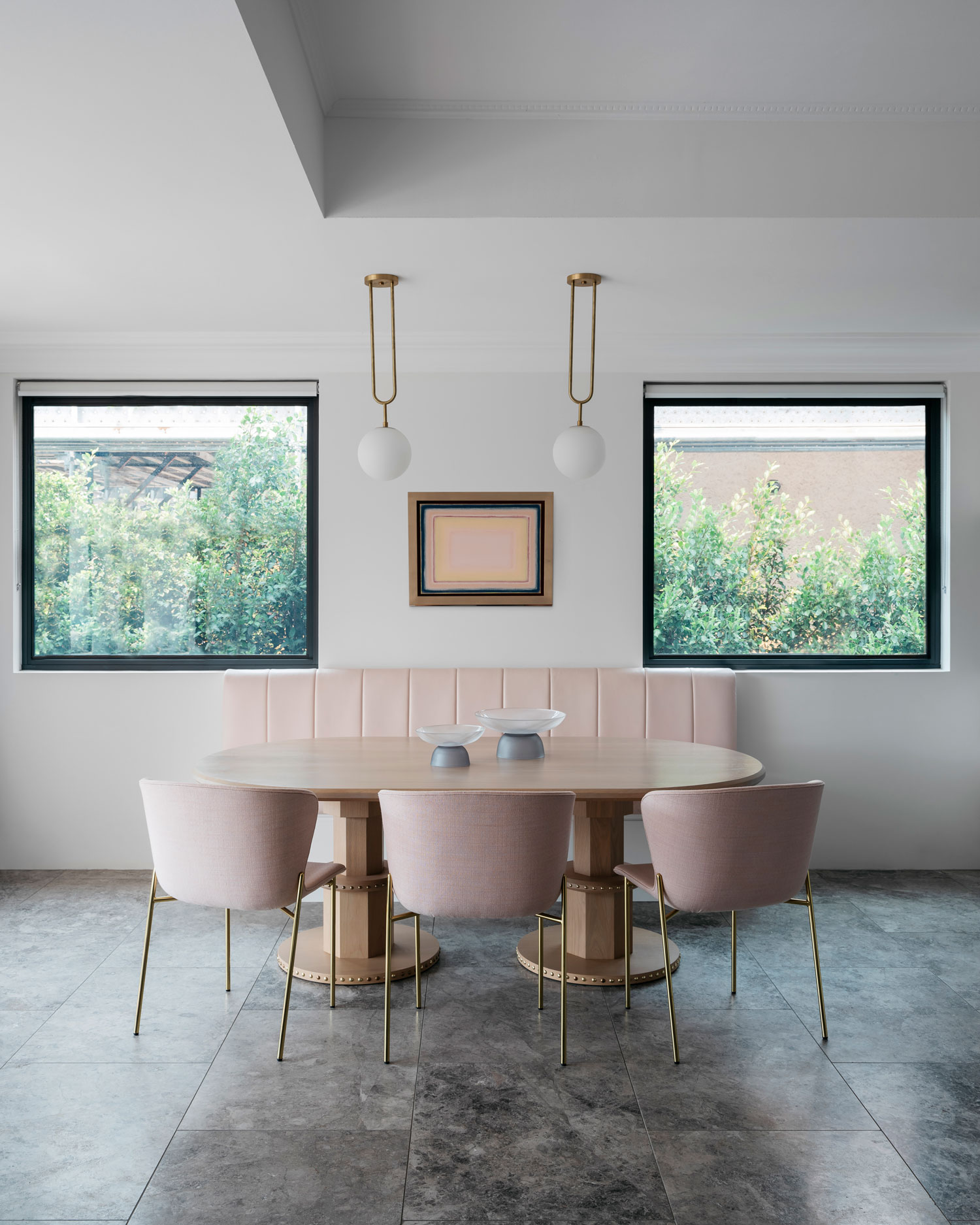 This impressive Australian mansion welcomes guests with a dramatic entryway complete with a black double door. Maya decided on marble stairs, both inside and outside. In the entryway a spotless white curvy staircase sits in a two-story void, inviting visitors to enter this harmonious artistic house. There, the guests can admire the vintage Tomasso Barbi Gold palm floor lamp, which brings aesthetical balance to the hallway.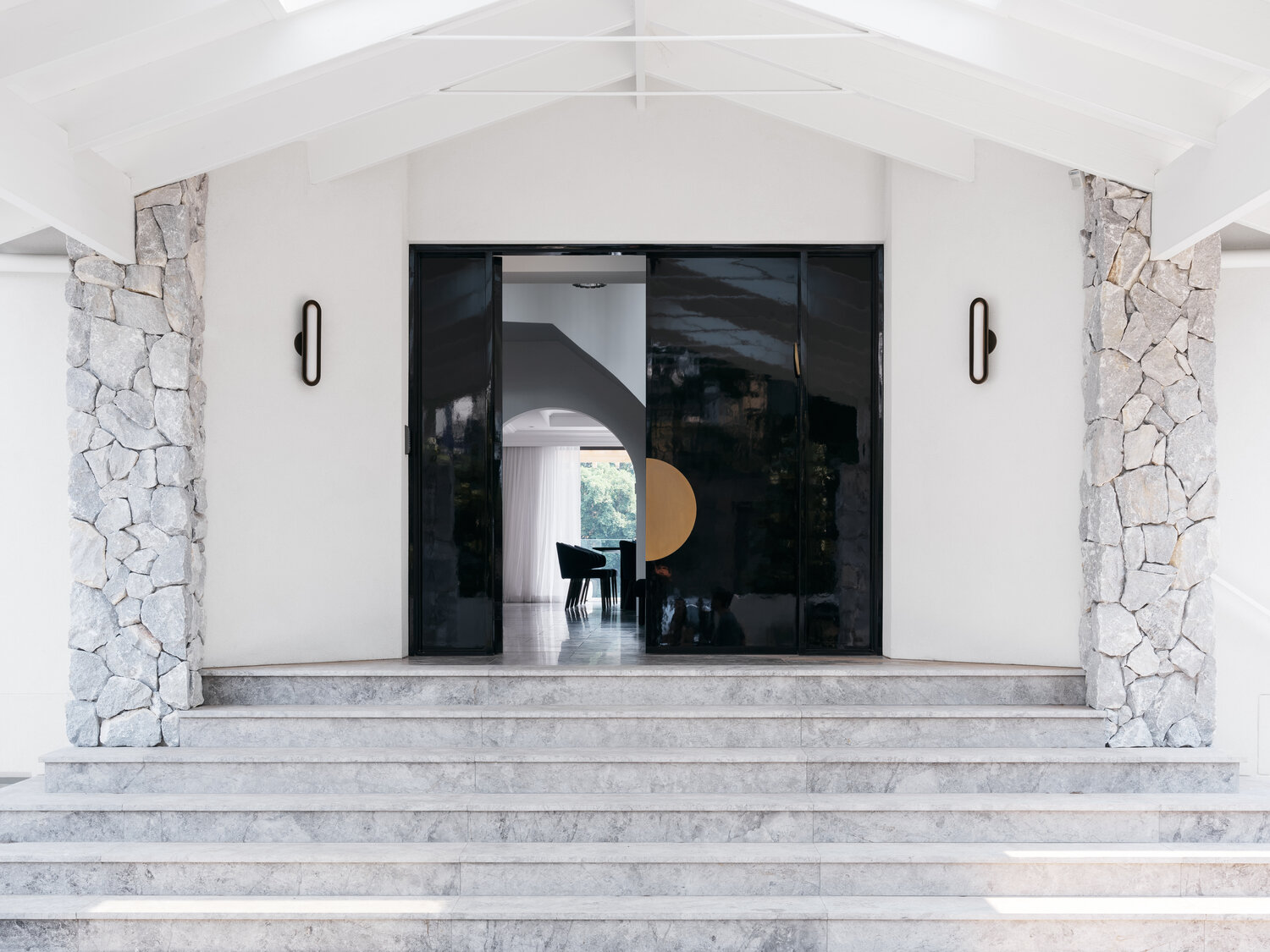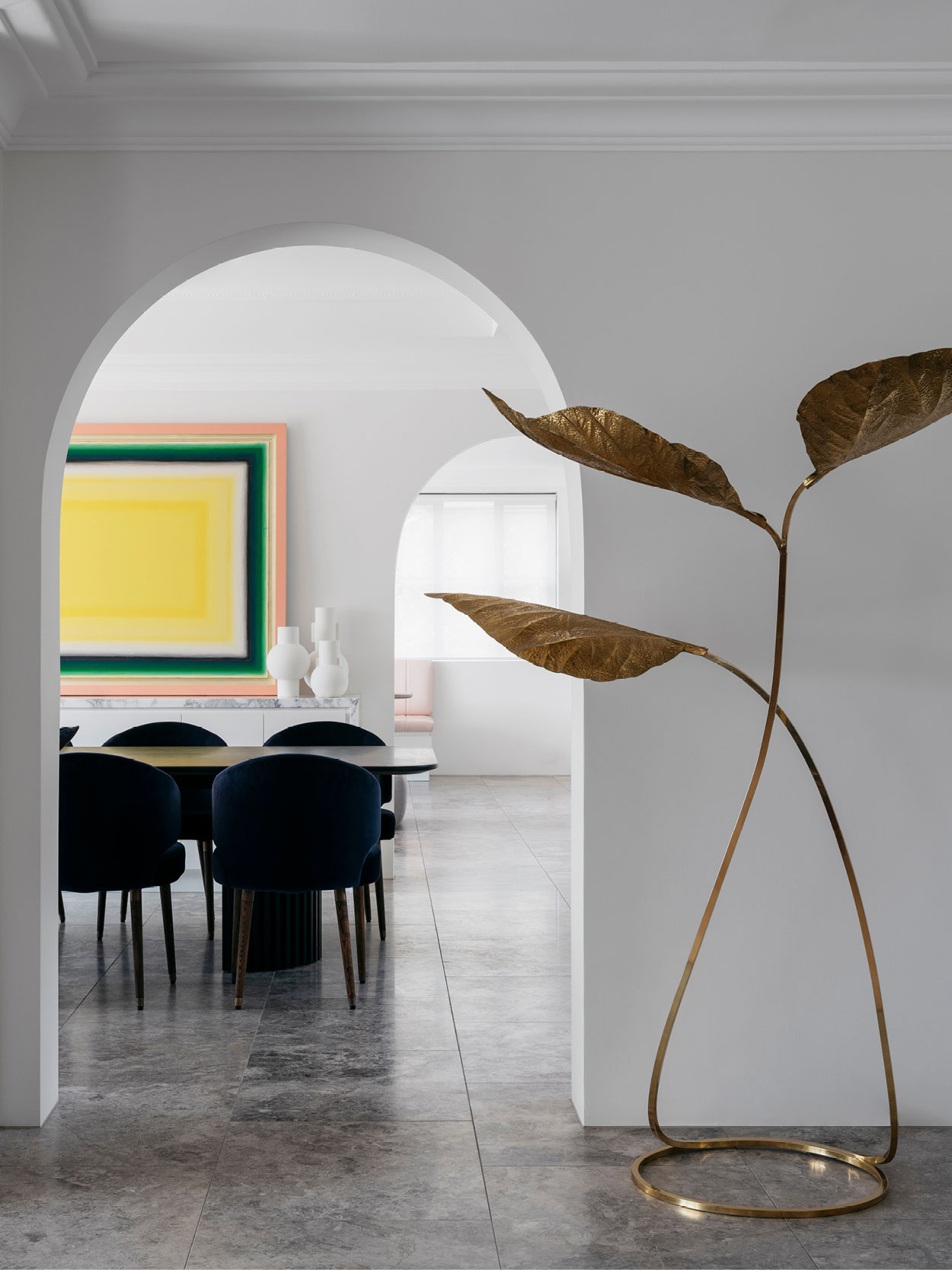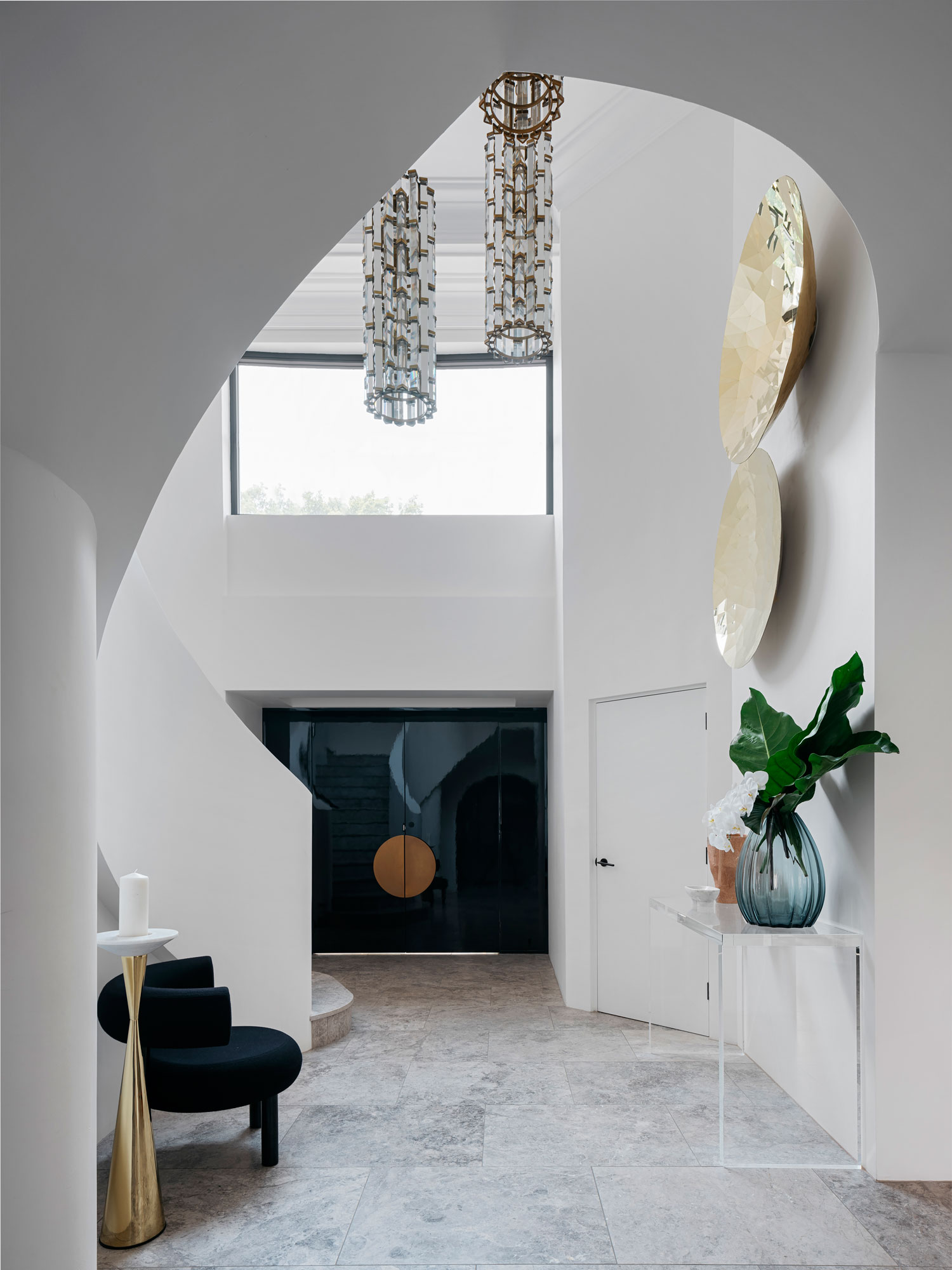 "Interesting fluid furniture forms with the final touch of colour were brought in through carefully curated key art. Pieces, commissioned and site specific, to give the project a complete bespoke feel" says Nina. She knitted different styles together, mixing a collection of modern art and unique antiques with European furniture, creating glamorous and artsy interiors.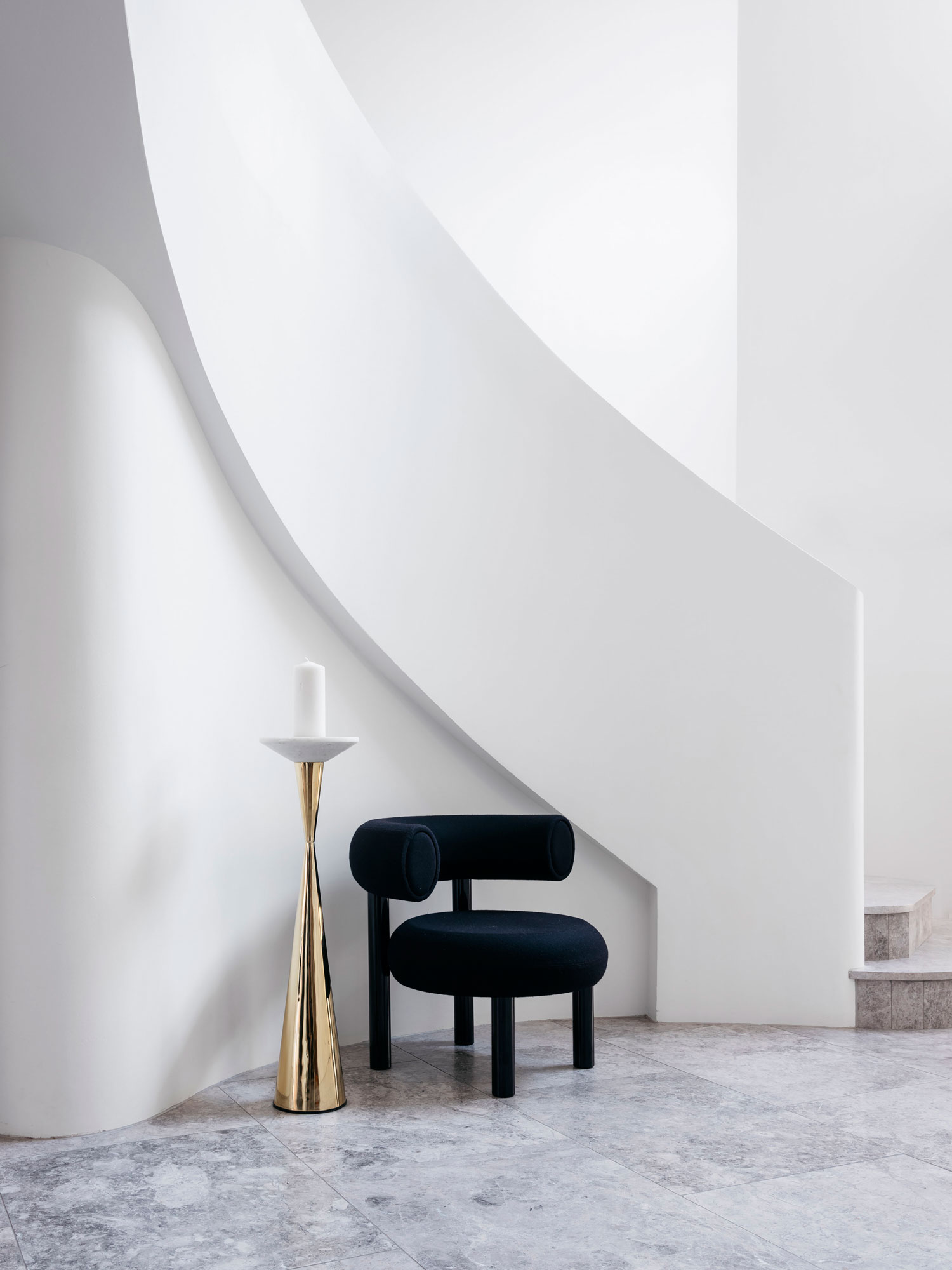 Each room provides an explosion of textures, colours and styles, from aged brass, natural timbers, raw marble to plush fabrics and high shine lacquered finishes which create a comfortable and relaxing environment. From its neutral base palette of soft grey and cool whites, layers of textiles and natural stones and handmade elements add richness and a sense of luxury.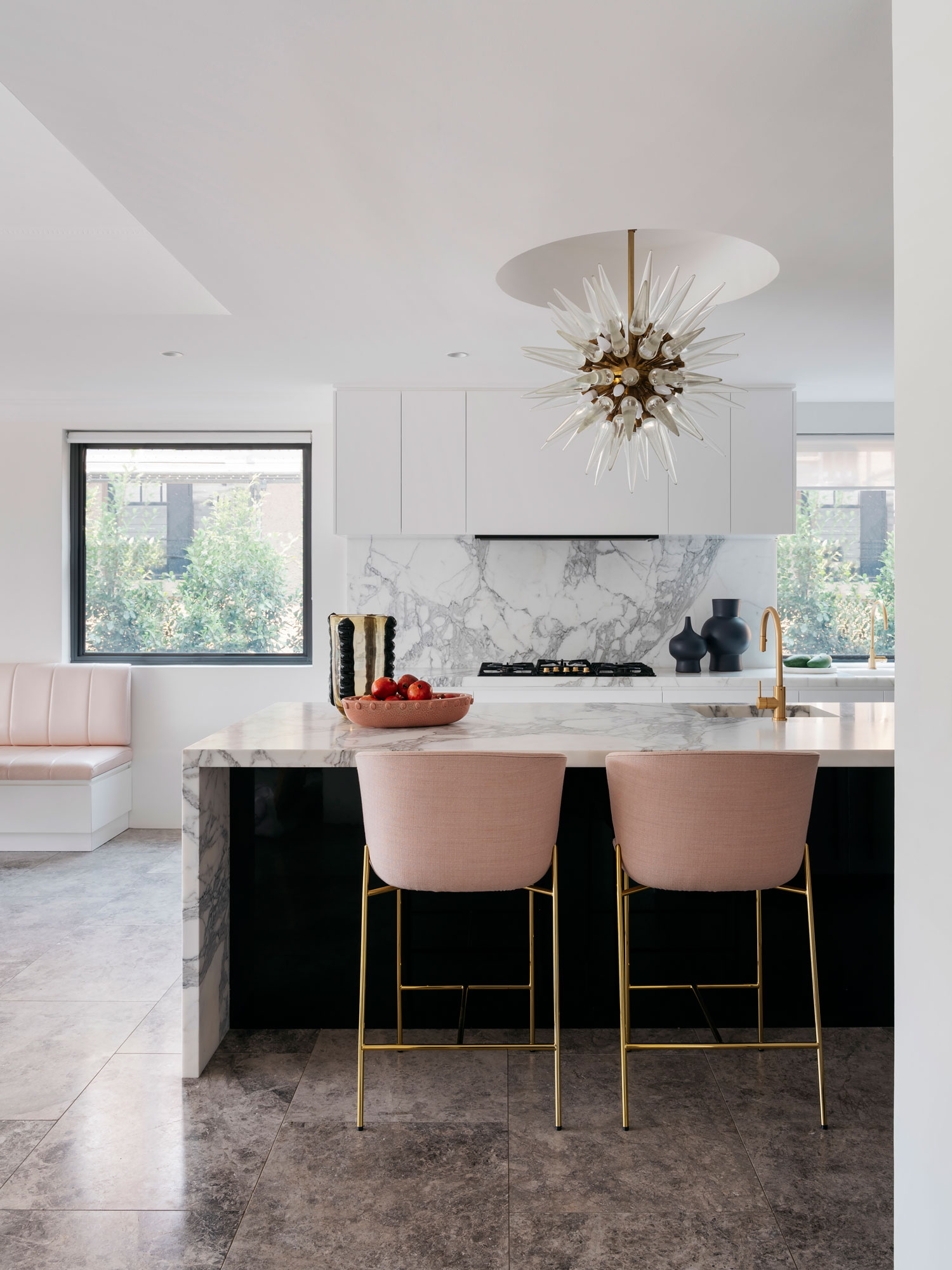 Round shapes and the choice of materials give the feeling of permeation of space. This flow i salso featured in the choice of limestone floor from Montenegro, that continues throughout this modern house. "The grey limestone that runs throughout indor and outdoor areas creates a seamless flow and a neutral palette on which to layer furnishings and art on top of" – says the designer.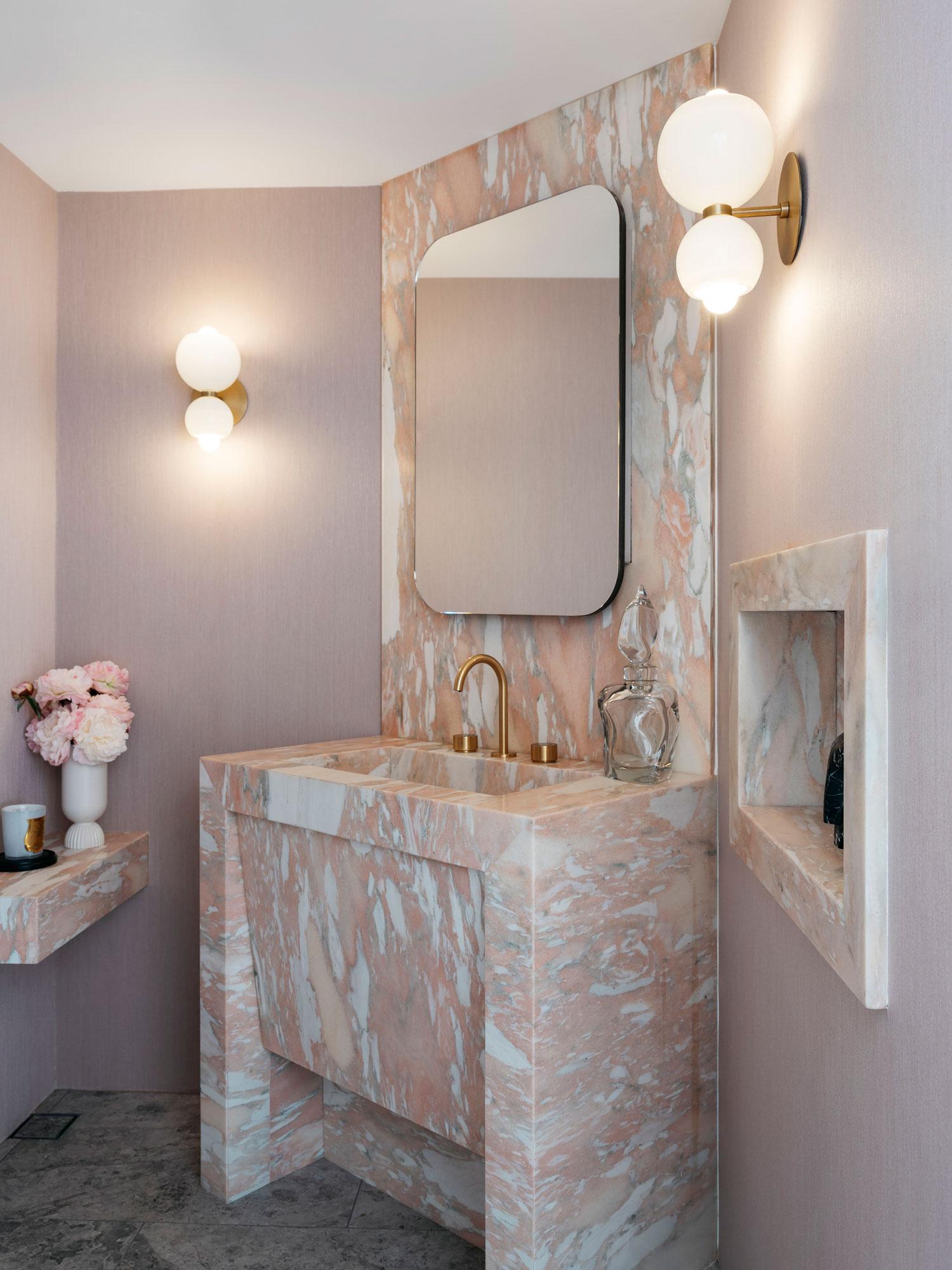 Art House Residence is true to its name, with Ninas' eclectic and unique choice of furniture and art pieces. Playful and eye-catching, they yet don't seem to steal the show, working as a perfect background for the colorful furniture pieces instead. Everything has been hand designed and made with custom finishes to provide the harmonious, artistic and sophisticated atmosphere that mirrors the owners and designers passion for art.