Turkish-American interior designer Nebihe Cihan is adept at merging fine art and interior design. She has a true talent for balancing contrasts. Her mixtures of classic architecture, modern textures and edgy art that can be seen in several of her projects in New York, Los Angeles and London, brought her new attention from the design world. Check out one of Cihans' latest projects – an extravagant Kuwaits' family apartment in London: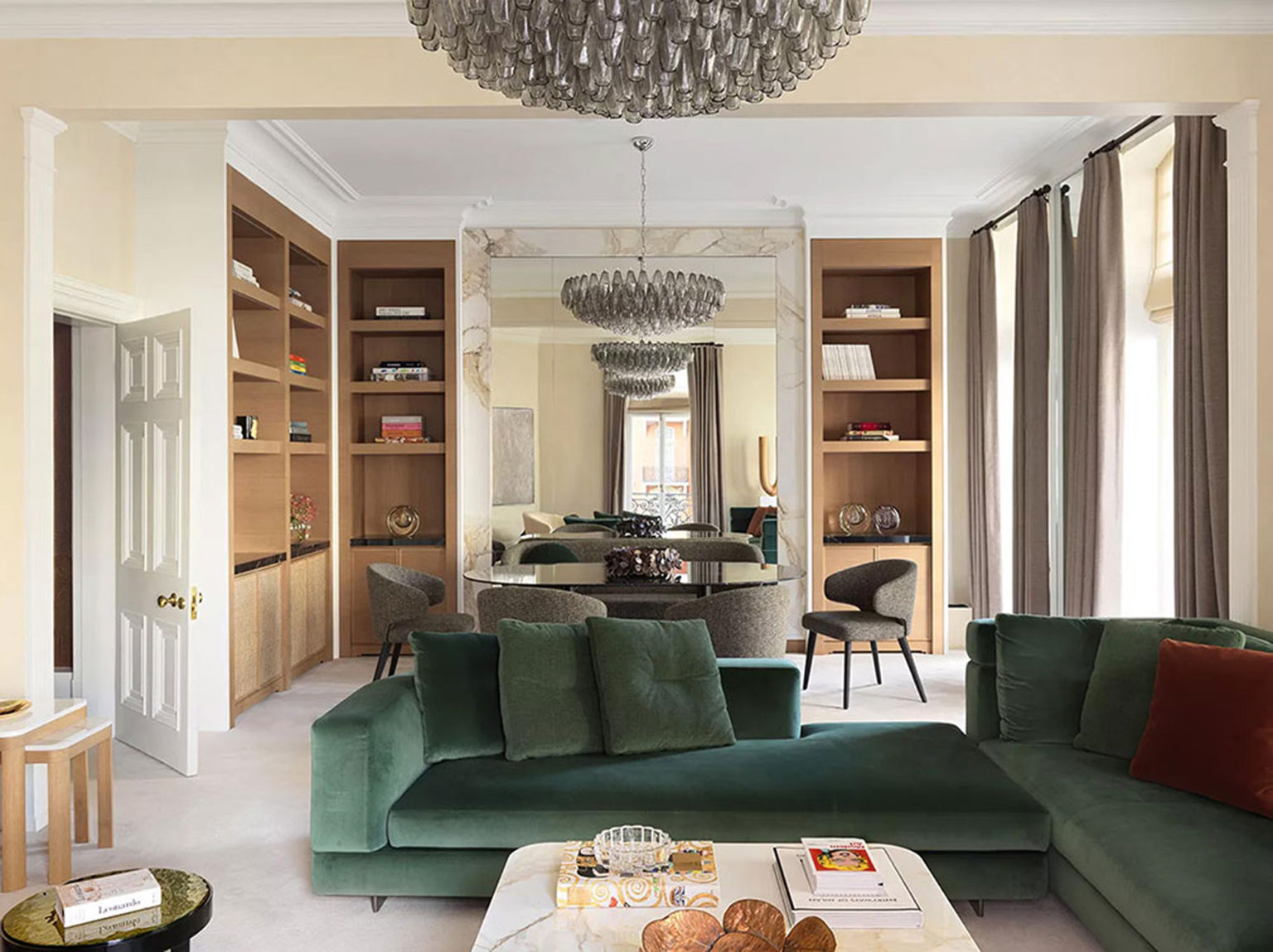 Before founding her design studio in 2016, Nebihe concentrated on high end retail design, working for Catherine Malandrino in New York, followed by Michael Kors, where she worked for many years, as a senior designer for the Store Design and Development department globally.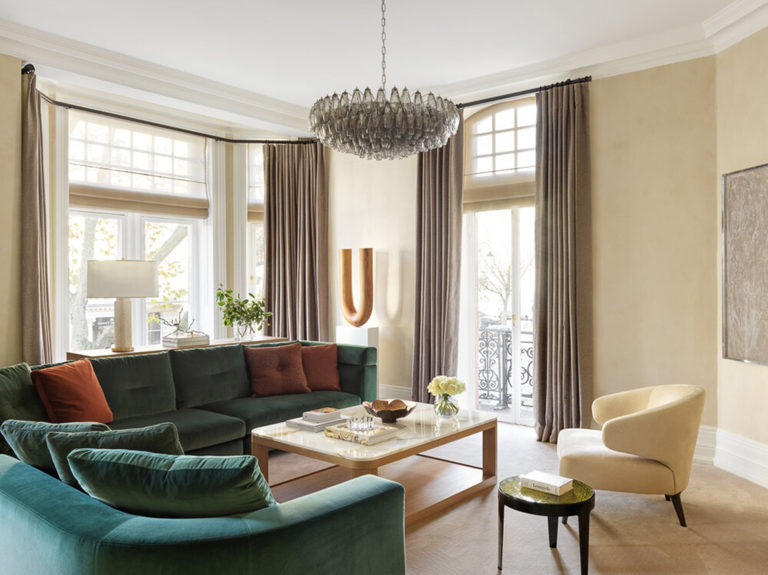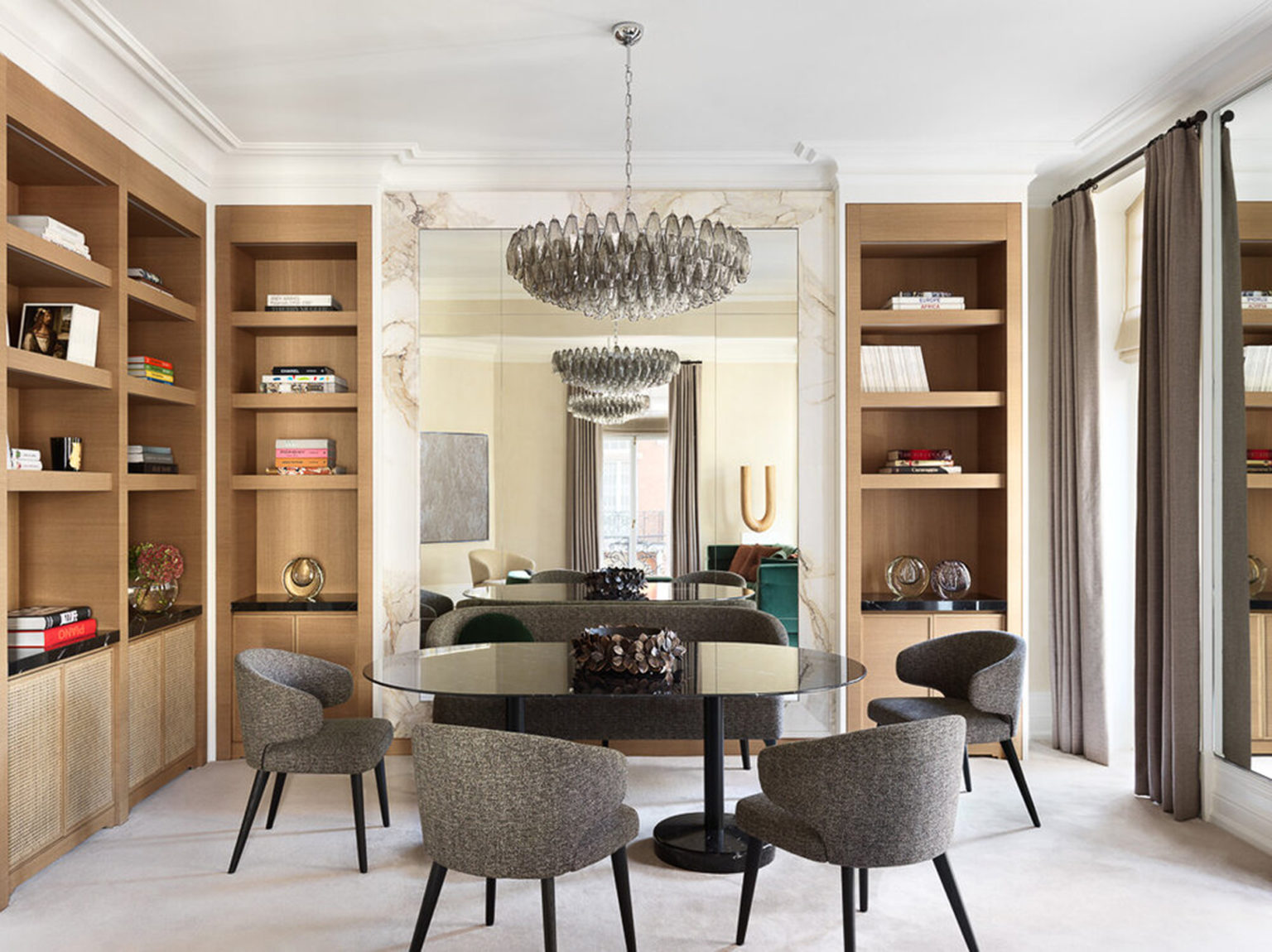 Because of her Middle-Eastern background and extensive travels, there is a cultural symbiosis present throughout her work, that can be also seen in the London project. She draws inspiration from different cultures and epoques, successfully navigating between classical arts and modern patterns.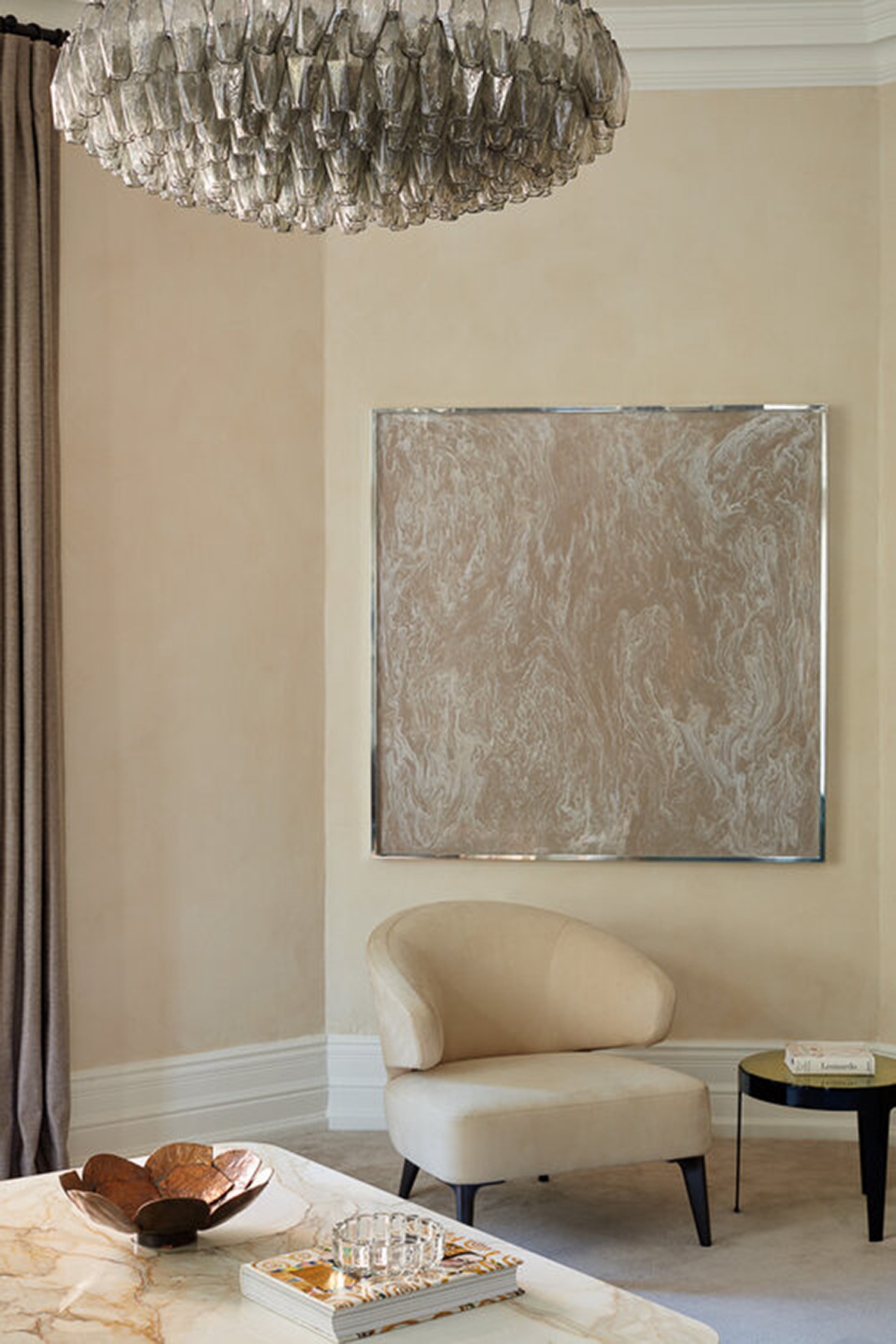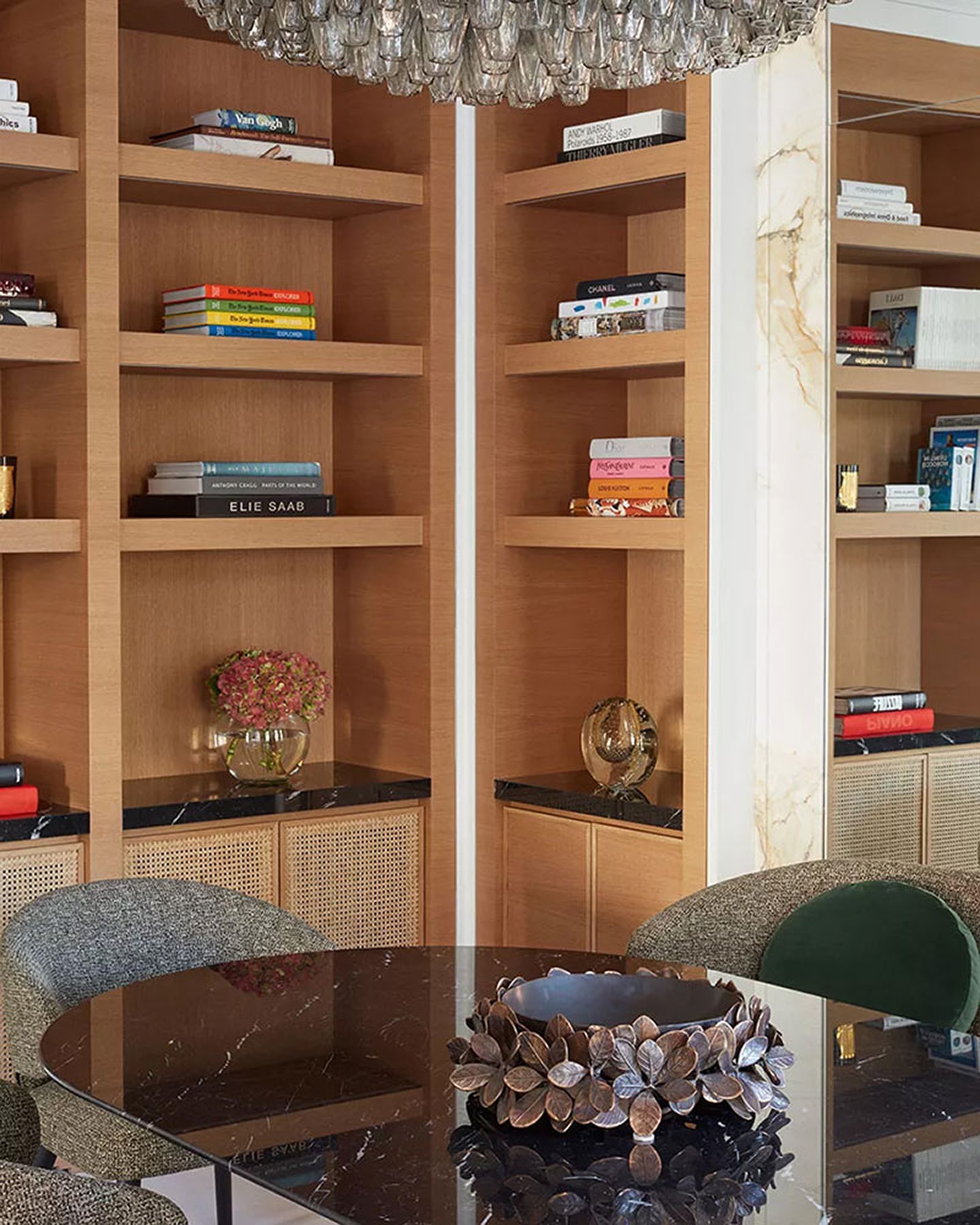 The simplicity and luxury, that are core features of her works, can be seen throughout the choice of colors in the Hyde Parks apartment. Beiges, whites and greys are accompanied with bold color accents, such as browns, yellows and purples, that resemble the Middle East.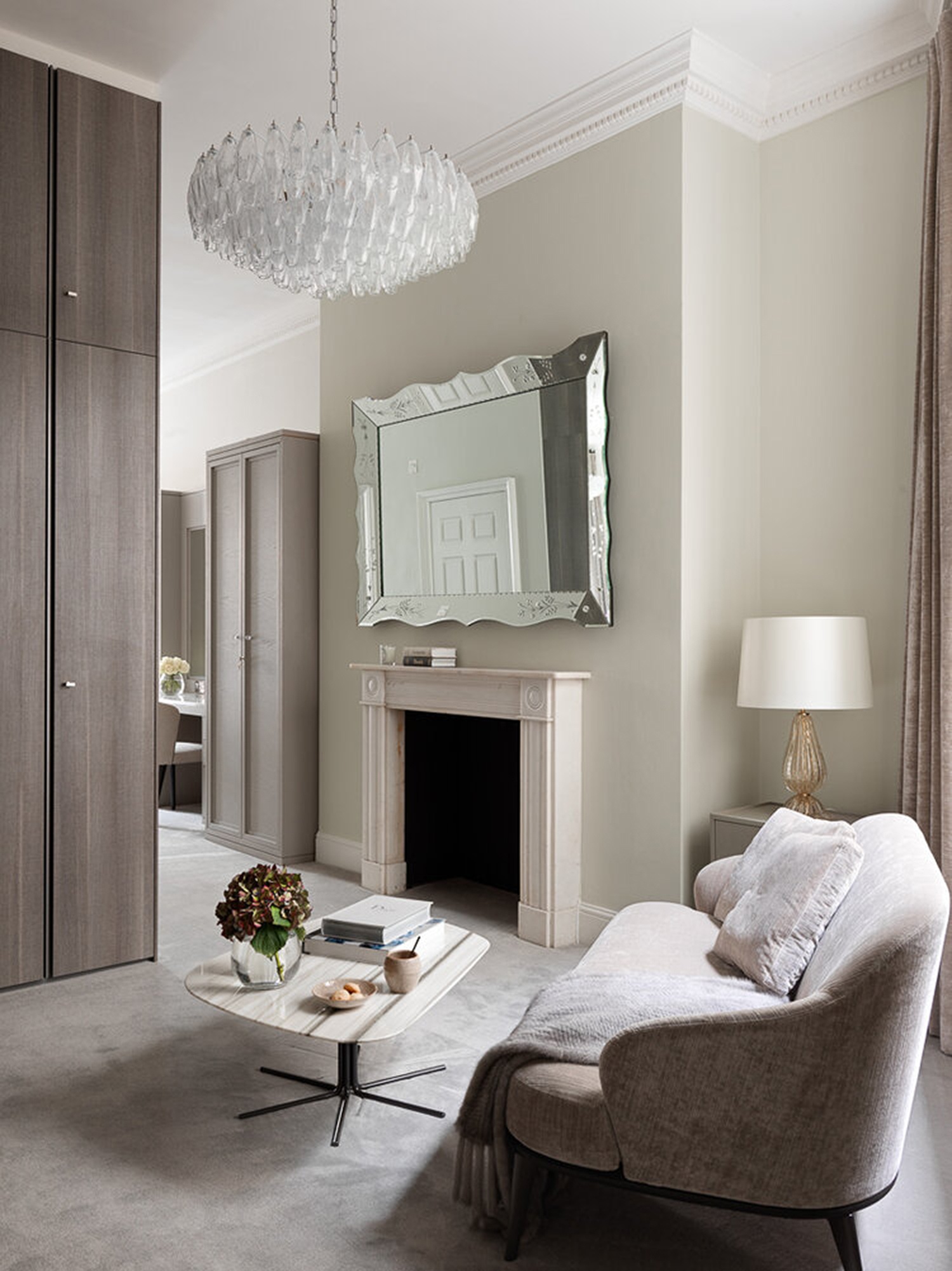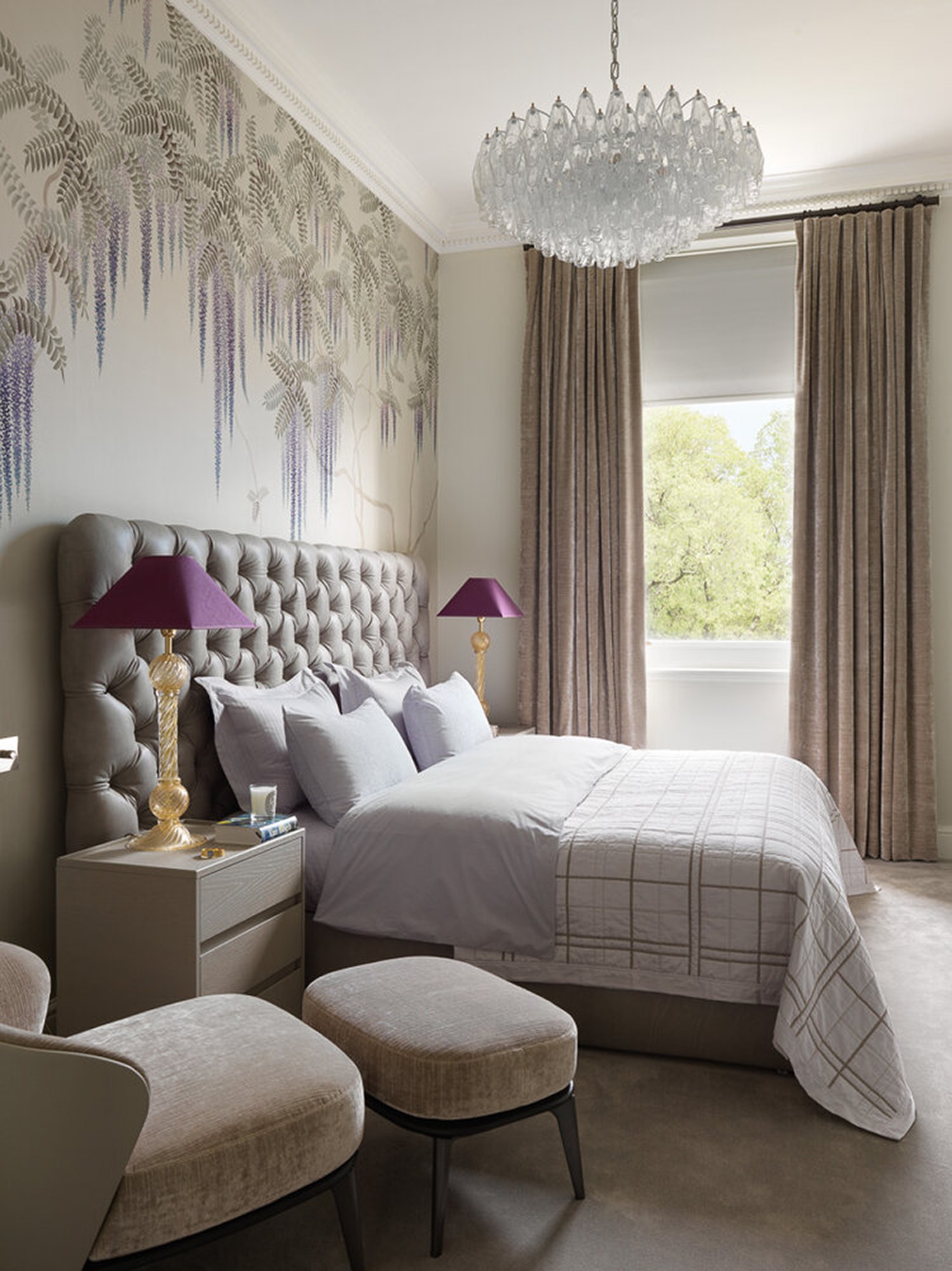 This London project, called Queen's Gate, is a pied-a-terre that a Kuwait family entrusted her to refresh 30 years after they last renovated it. Nebihes' main goal was to find a great balance between Victorian architecture and Parisian influences, with the addition of some of the Middle Eastern motifs. "I envisioned a cosy-yet-chic feel to the interiors, incorporating vintage elements with new." Says Cihan.
The main hall of the apartment features beautiful brown wall ornaments that are accompanied by elegant and colorful furniture and accessories of the family's heritage. And we can't help to sigh at the beautiful marble console table. If you feel like it's something you just simply need to have, check out the Quantic Console by Hommes.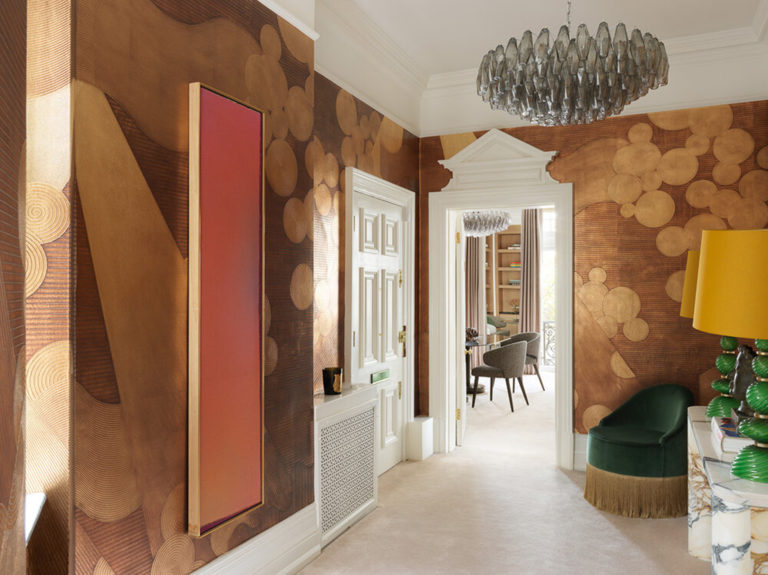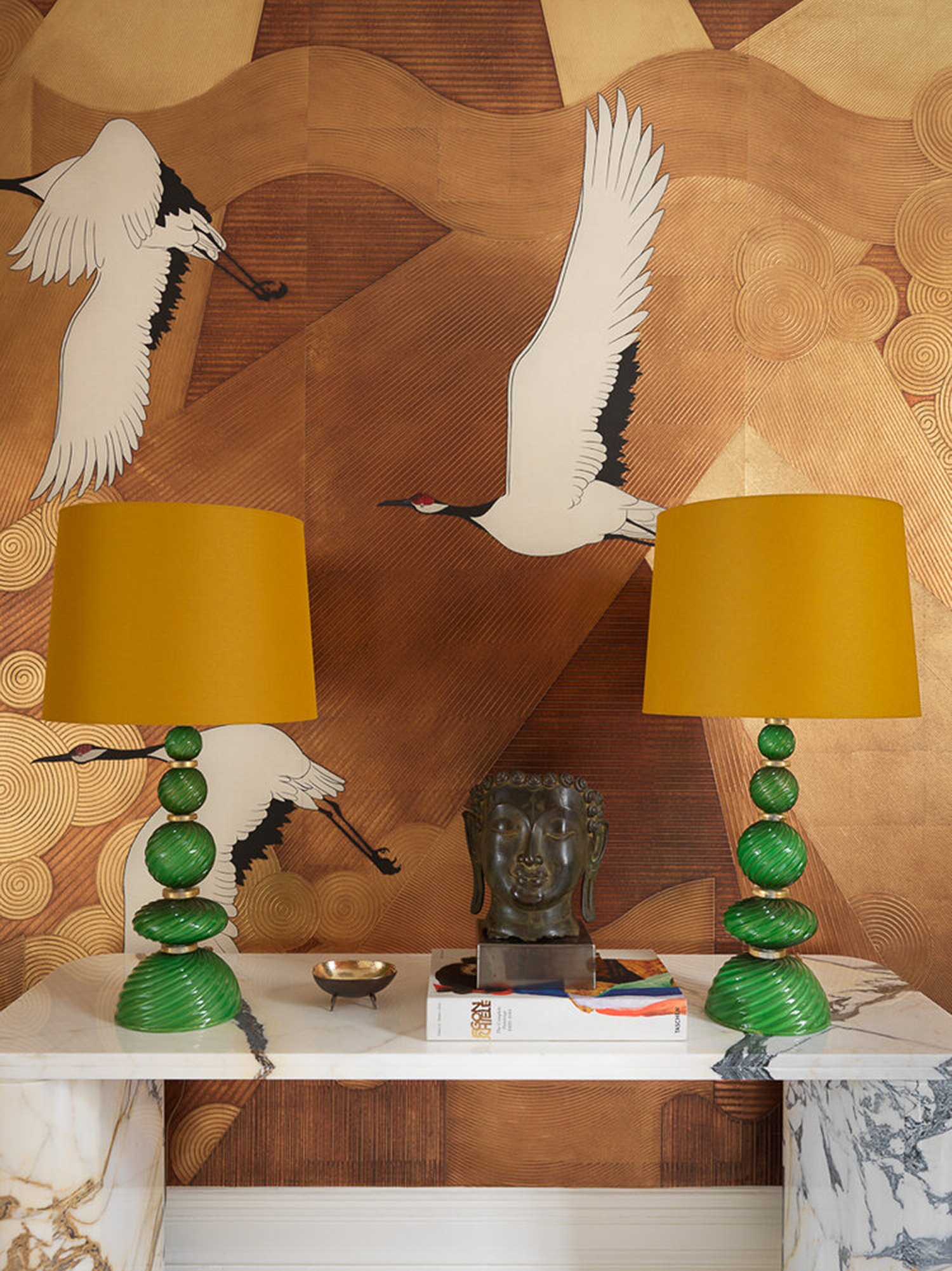 Nebihe is passionate about curating art collections of her clients as well as seamlessly integrating their existing art work, in way that both reflects their character and sets the mood. Working with high profile, private clients, Nebihe's refined eye brings to life their brief, with a clean aesthetic, that can only be defined as Nebihe Cihan.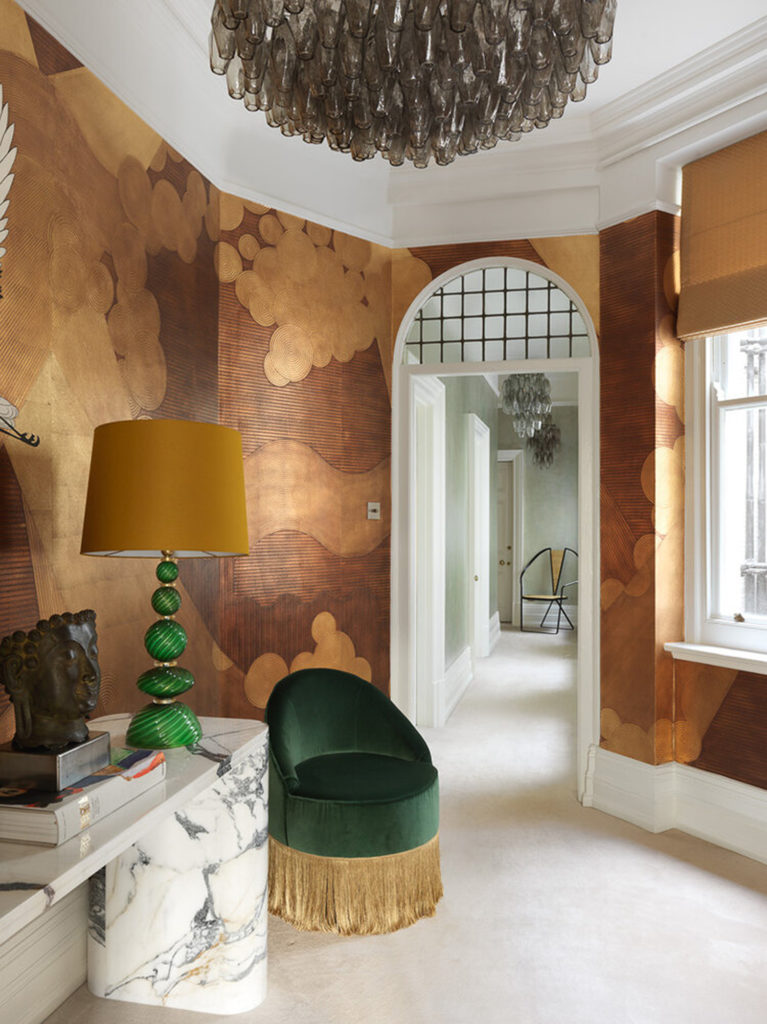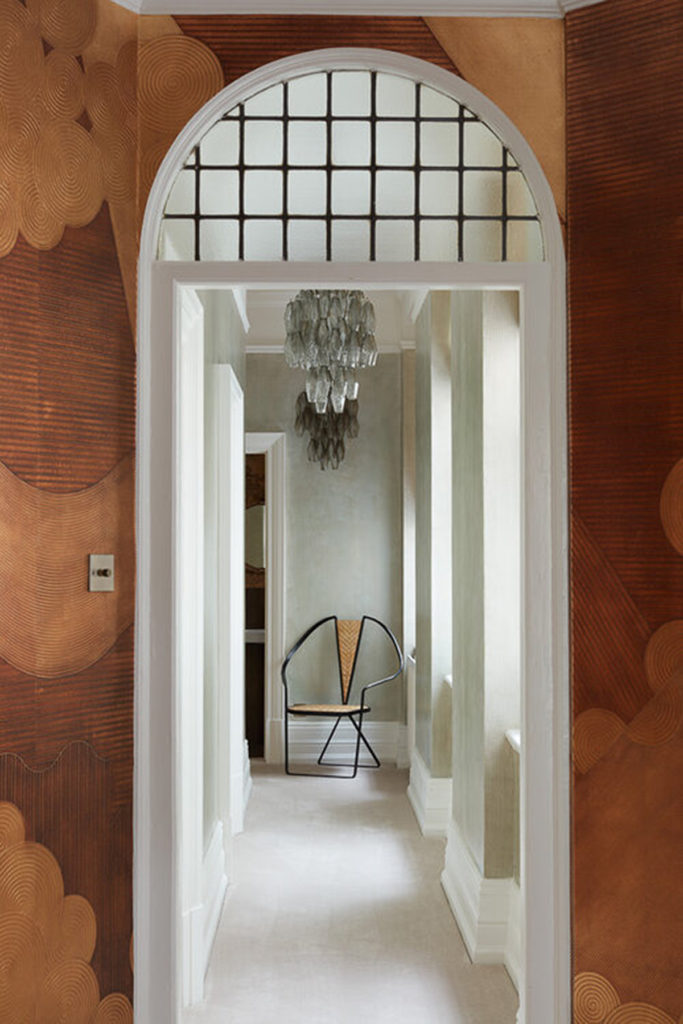 We need to admit, that this classy and very luxurious apartment provides a perfect harmonious feeling that is present in all of Nebihe Cihans' works.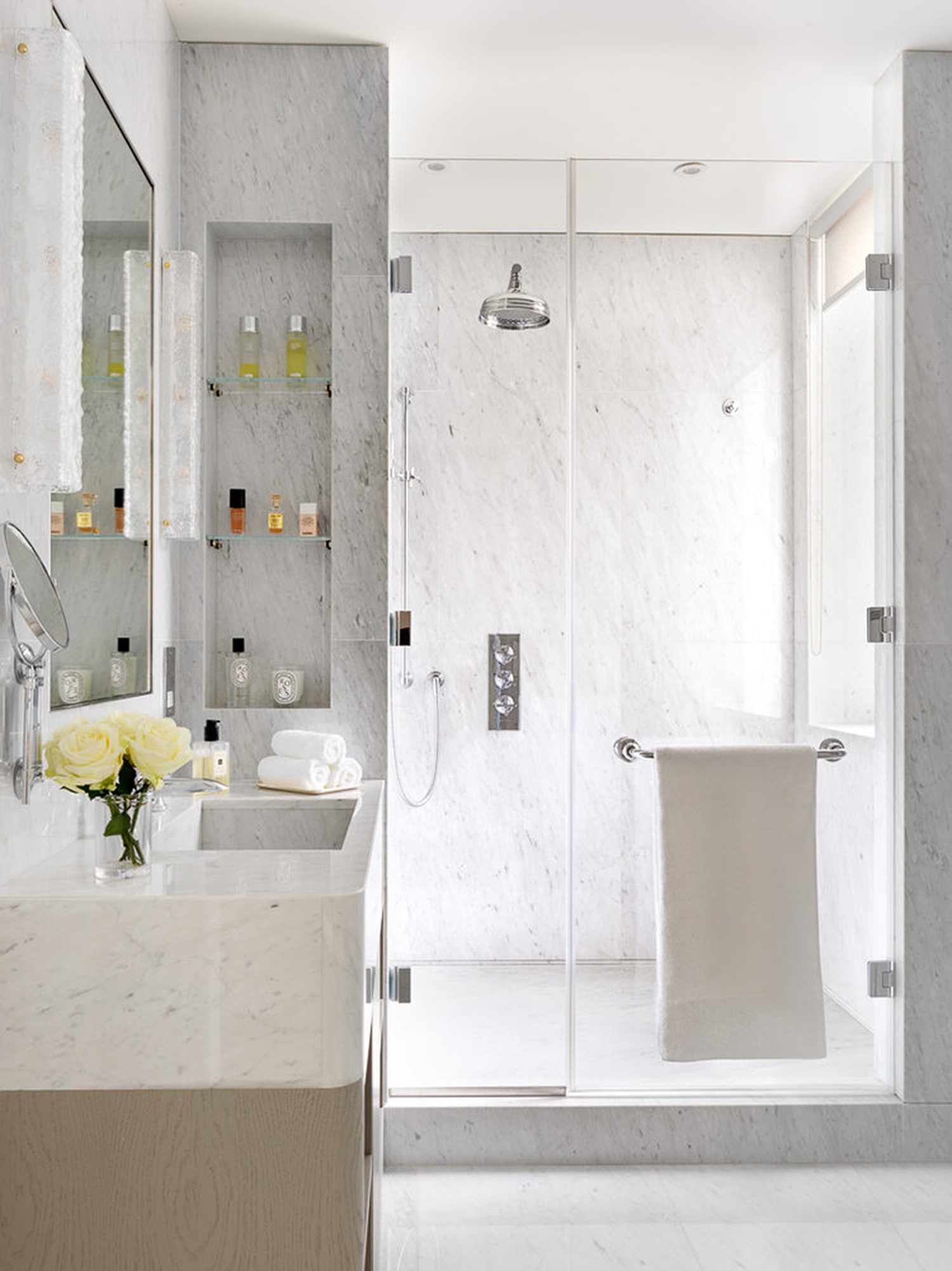 We hope you liked this new lookbook article. Feel free to pin all the images to your favorite Pinterest board. Meanwhile, you can also visit our Pinterest boards to get more inspiration.
Also, get more ideas for your projects and find functional, stylish, and sizable lighting and furniture choices: