Jean Porsche Arquitectura + Interiores is a renowned studio based in Madrid, Spain, whose interior design projects simply have to be shared with the world.
Jean Porsche, its founder, has had his projects published throughout the national and international media, having been considered one of the top 100 best interior designers in Spain, according to AD Spain in 2020.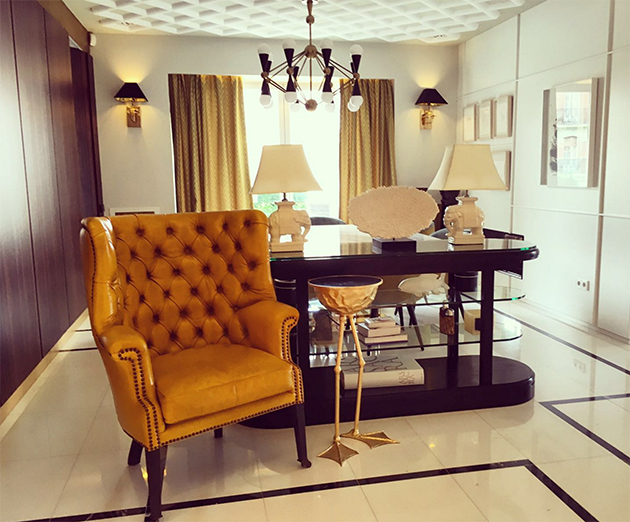 Discover the architect's unique philosophy and some stunning projects that show how Jean Porche's Studio combines color with elegance.

Born in Mexico, Jean Porsche moved to Spain in 2004 and founded his own architecture and interior design studio in 2010.
Jean is not a typical architect though. He excels when it comes to designing fun and interesting interiors. His interior design projects provoke joy and have a very unique vibe.
On an interview to lifeMstyle, Jean Porsche expressed his thoughts about this very clearly.
"Architects want to order you how to live, how to work and how to do anything. I do not believe in that."
Jean Porsche Arquitectura+Design reflects his philosophy that you have to understand what people want to achieve in their homes, their restaurants, offices, etc.
At the interview, Jean Porsche proceeded to explain:
"Some architects do not like to be named as interior designers because they feel they are above them, but when people ask me what I am, I tell that I am whatever they want me to be.
I recognize that we actually live more in the interiors, and good architecture is not only the outside, probably the inside is more important because it is what the people use and the interior design is probably the most important part of the project.
Architects have to realize that."
Jean considers he has the mind of an architect for understanding how to get better functionality in design, but he recognizes himself as someone that always enjoys what he's doing.
His passion for what he does is clearly reflected in his projects.
Follow the inspirational, creative work of Jean Porsche's Studio
"I like to mix and match what my mind could bring to each project, making them unique and stylish, but useful and comfortable"
This resumes Jean Porsche's work and is the main reason why you should follow his studio's inspiring projects.
Check out Jean Porsche Arquitectura+Interiors website and their Instagram account where they share their stunning projects, and sources of inspiration.
We really hope you liked our article. Feel free to pin all the images to your favorite Pinterest board or to print it and use it on your projects' mood boards. You can also visit our Pinterest boards in order to get more inspirations.
Get more ideas for your projects and find functional, stylish and sizable lighting and furniture choices: