Architecture and design firm Travis Walton, which specializes in bringing unusual and innovative design projects to life with style and imagination, came across a project that has become the project of a lifetime.
The owners of a private luxury mansion in Melbourne, Areti and Panagiotis, requested the company's work to create their house's interior design.
With 2.000 square meters, built by Davies Henderson, this mansion is based on the BC classicism of Greek temples and the always decorative grandiosity of Gucci.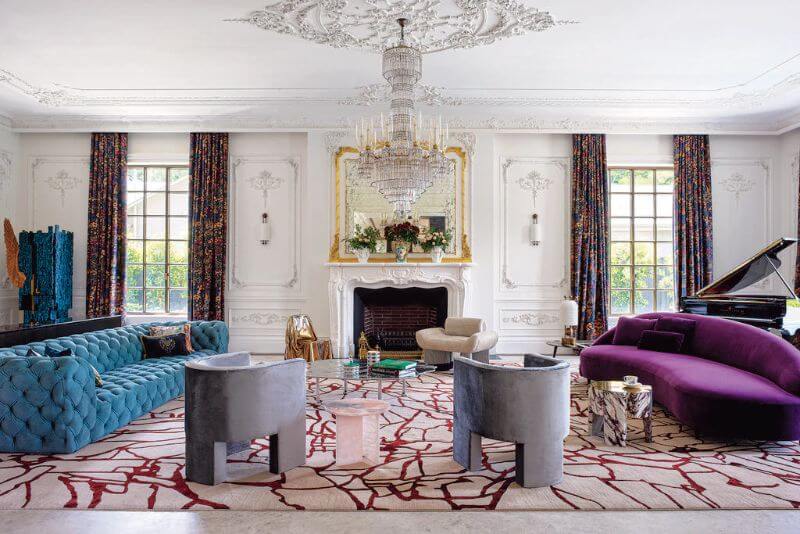 With no margin for error in details and materials that are no longer feasible in residential architecture, Travis Walton hides, in plain sight, more than 25 elements in the arcade that flow, on the one hand, from the entrance to a formal living room, and a study styled with all the empirical grunt of Napoleon's war room, on the other side.
In this specific Melbourne mansion, the watchword is classicism. This design style is explored at every inch, from a façade defined by the Doric order to a foyer fizzing with floral-scroll decorations in French Renaissance style, and an outside garden with all the manicured accuracy of Petit Trianon by landscape architect Jack Merlo.
A feature present in most of Walton's works, but especially in this modern mansion, is an achievement that encapsulates the allure of luxury design.
Areti, the owner of this private mansion, confessed that there is only one thing that she loves more than her four children, and that should be highlighted throughout the residence: Gucci.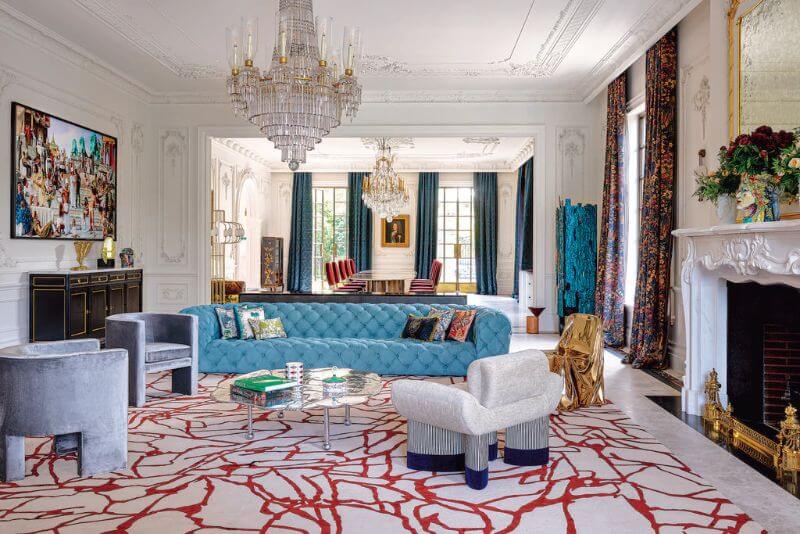 This love for Gucci is expressed through a boudoir on the first floor that is unusual. Fitted out with banks of Gucci-filled cabinets and furnished with exceptional art and objects commissioned from the Italian fashion house in honor of her patronage.
Love? This is the feeling of commitment to the style that endures haute couture, the astonishing display of emerald sequins covering the mannequin in the corner of the dressing-room.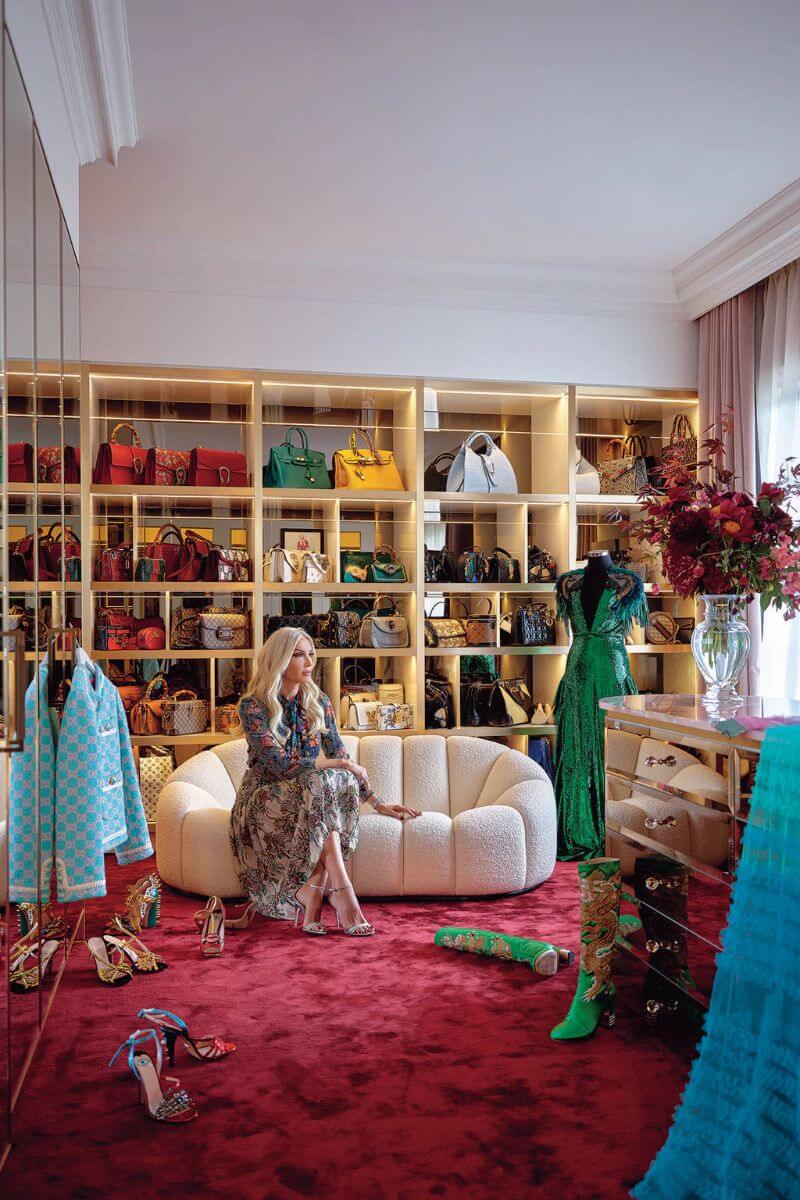 We hope you liked our article. Feel free to pin all the images to your favorite Pinterest board or to print it and use it on your projects' mood boards. You can also visit our Pinterest boards to get more inspirations.