A Luxury Beach House inspired by Japanese aesthetics where the designer André Fu considered the traditional location and the historical context.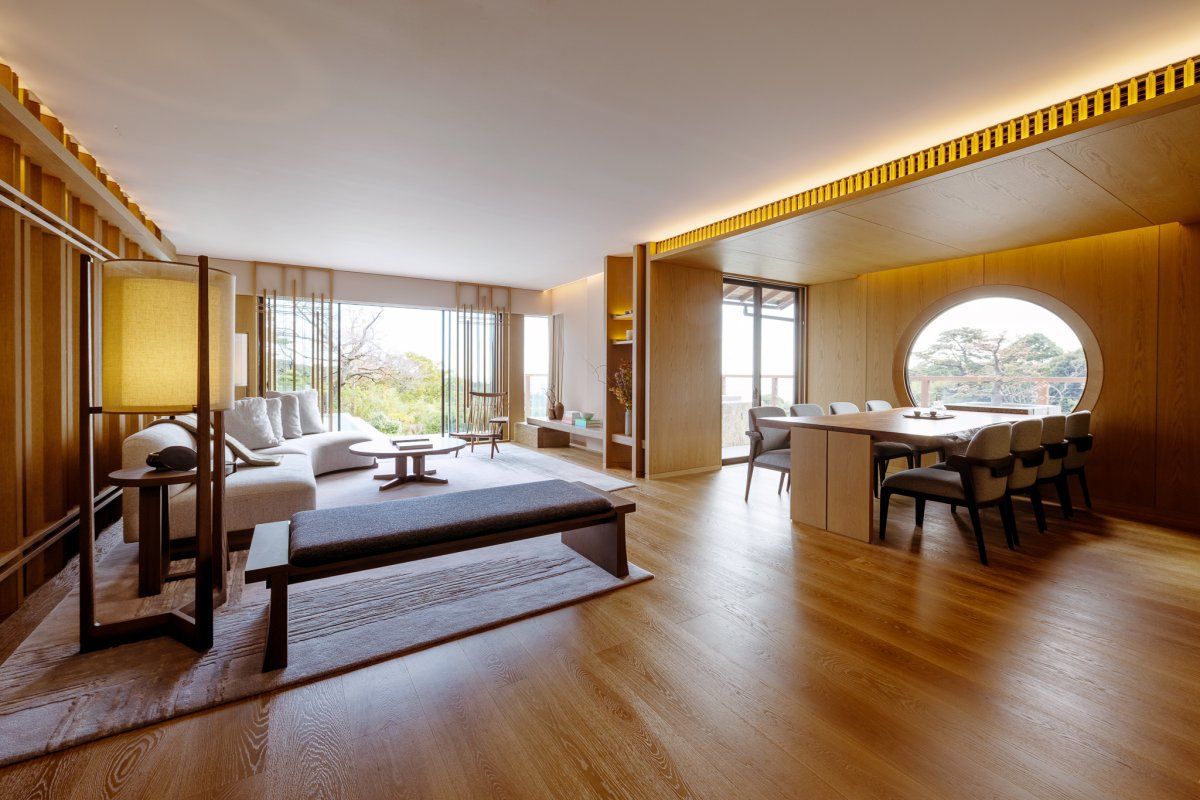 As his first landmark residential project, André Fu awarded a Luxury Beach House in Shizuoka, Japan.
Located on a hillside that was once a volcano, it has an extremely sophisticated mountain and forest view, with Sagami Island visible in the distance.
As we can observe, in the case of this Luxury Beach House living – room we have the evident presence of wood, low, typical Japanese resting structures, large and visibly captivating windows, leading to a constant interaction with the outdoors.
With special attention to cultural diversity and spiritual context, this Luxury Beach House features both open plan living and dining spaces that blend with nature, giving high importance to the windows as they allow a connection with the environment, the windows extend to the courtyards and the pool overlooks the bay.
The Maak Bench by Hommés Studio would give the high – end to this Luxury Beach House living – room.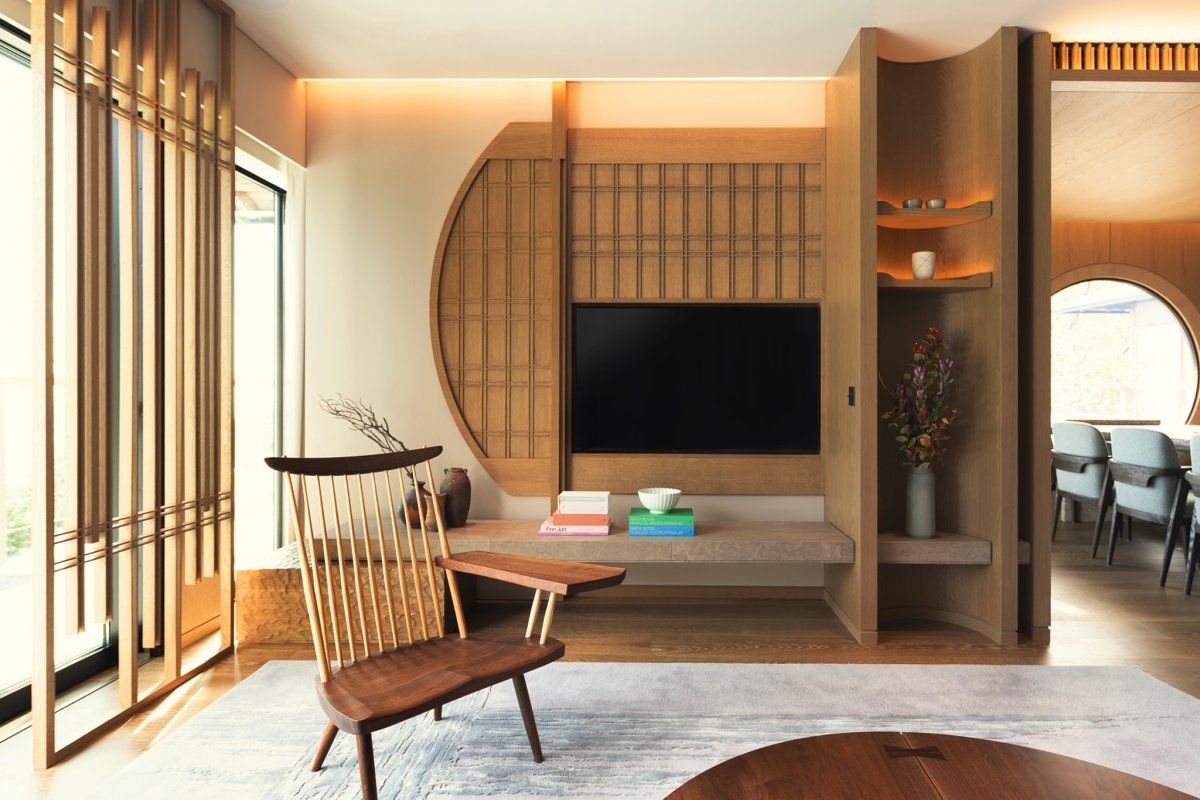 André Fu makes a clear distinction between hotel and residential design, rooting totally different experiences in the projects.
Hotels are usually used for short – term stays while residences are for a longer – term living.
Designs must be different depending on the context of the building, in the sense that the design must be adaptable to different needs.
With the goal of creating the feeling of home regardless of the theme of his project, André Fu intends to help people achieve a luxurious, unique and intimate lifestyle.
In this room at this Luxury Beach House we can observe a calm and relaxing ambiance, but still sophisticated and luxurious. The presence of wood once again gives us a simple and organized space.

With a simple kitchen, in wood and with the presence of dark marble, contrasting in this brighter and softer environment, it is clear the Japanese influence, with the very soft and tender light and the presence of natural elements.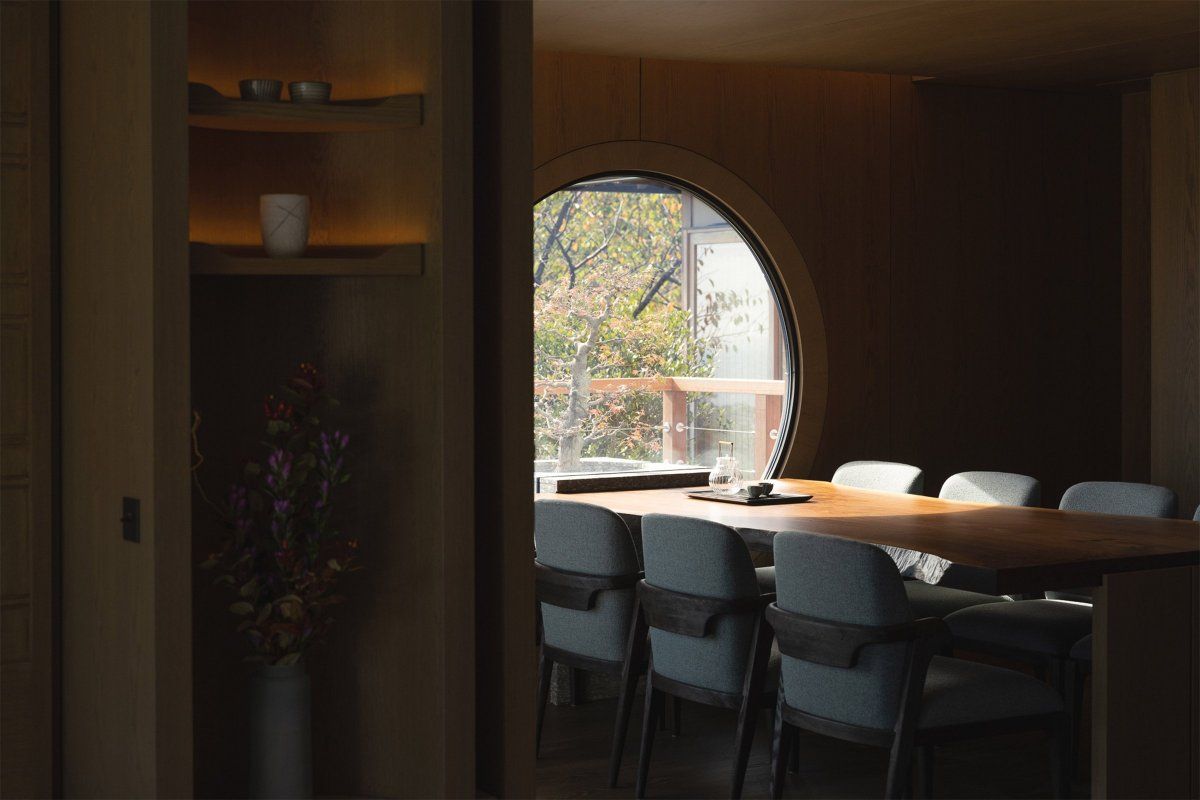 In this Luxury Beach House, emphasizing the Japanese culture, from the observation of Japanese lodges and gardens, André Fu used several traditional elements, such as engawa style oak flooring and iconic tatami.
With a cultural, design sensibility, this house conveys a noticeable use of the modern, where we find both the naturally European principles and Oriental modernity.
André Fu is able to create environments that are luxurious and sophisticated and yet relaxed, imbuing them with harmony, beauty and warmth.
This room, full of natural light, would have a more sophisticated touch and a big reference to the Luxury Beach House that is, by adding the Ibiza Mirror by Hommés Studio.
In this room would be a must to add some furniture by Hommés Studio, the Luminous Floor Lamp would give an extra light for warm evenings.
With a clear reference to the exterior in which it is located, in spite of being a well cared bathroom, it still has a more relaxed side. This Luxury Beach House bathroom has a thermal bath, witch is the clear demonstration of the presence of exterior characteristics brought to the interior of the house.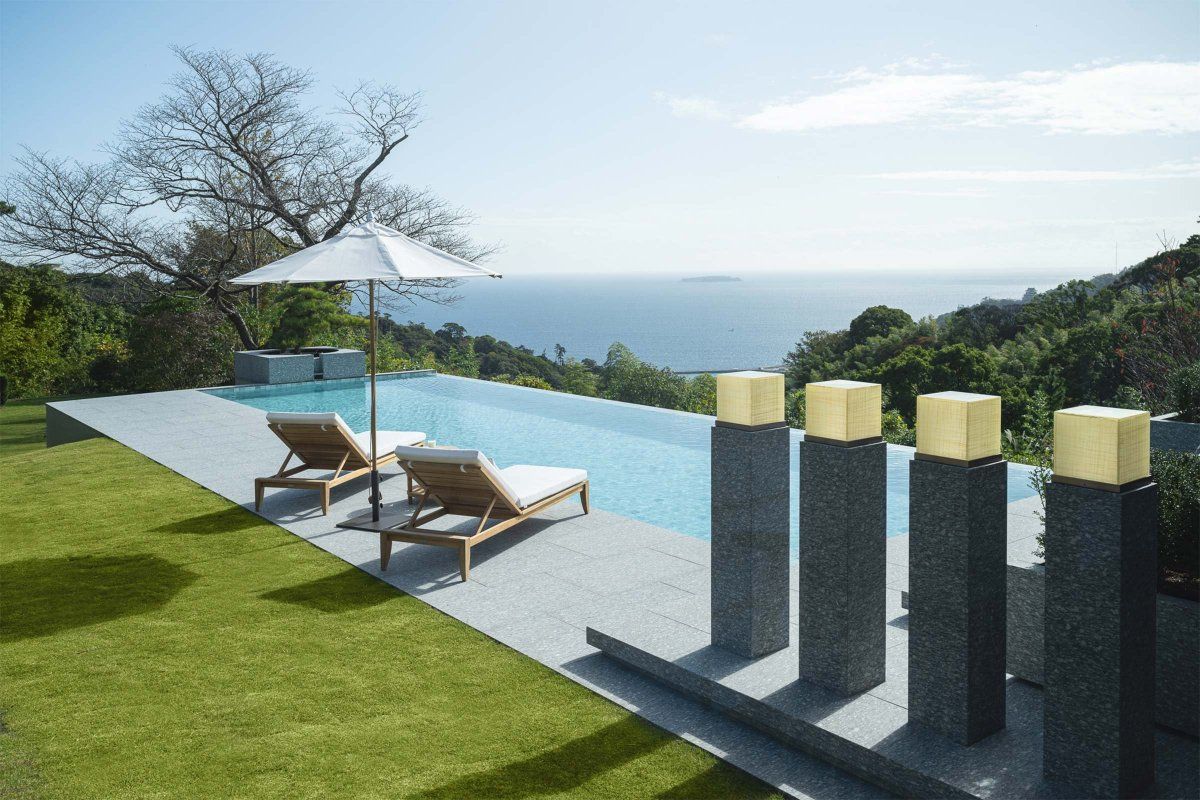 With a clearly superb exterior, it would be impossible not to allow it to be seen from the inside of the house. With an ambiance full of forest, the pool is located in a strategic point to be able to contemplate a nice angle of this view.

It would be a good option to add some pieces from the Mediterranean Resort Outdoor Collection by Hommés Studio, a collection with outdoor pieces that fit perfectly in such an environmental setting. For a relaxed moment the Foil Sofa Smoke Blue would be a must to this space.
This Luxury Beach House is definitely a combination of cultures in a captivating environment.
ARE YOU INTO INTERIOR DESIGN?
If so, discover modern furniture and lighting designed by design lovers for design lovers. All you need is to download the Hommés Studio catalog. To complete your interior design project, choose the high-end homeware by ACH Collection.