Grand House Algarve is one of the best luxury beach hotels to stay in the South of Portugal. If you're flying to Algarve seeking the sun, don't miss the once-in-a-lifetime opportunity to travel in time. Grand House Algarve opened its doors in 1926 and it is the first of the many following hotels that would invade the landscape of Algarve.

THE GRAND HOUSE ALGARVE
For 15 years the first hotel in Algarve was unoccupied. But it was worth the wait. The Grand House Algarve hotel now belongs to the hospitality group Relais & Chateaux and underwent a clinical renovation respecting the original architectural features that the Swiss architect Ernesto Korrodi brought to life at the beginning of the 20th Century.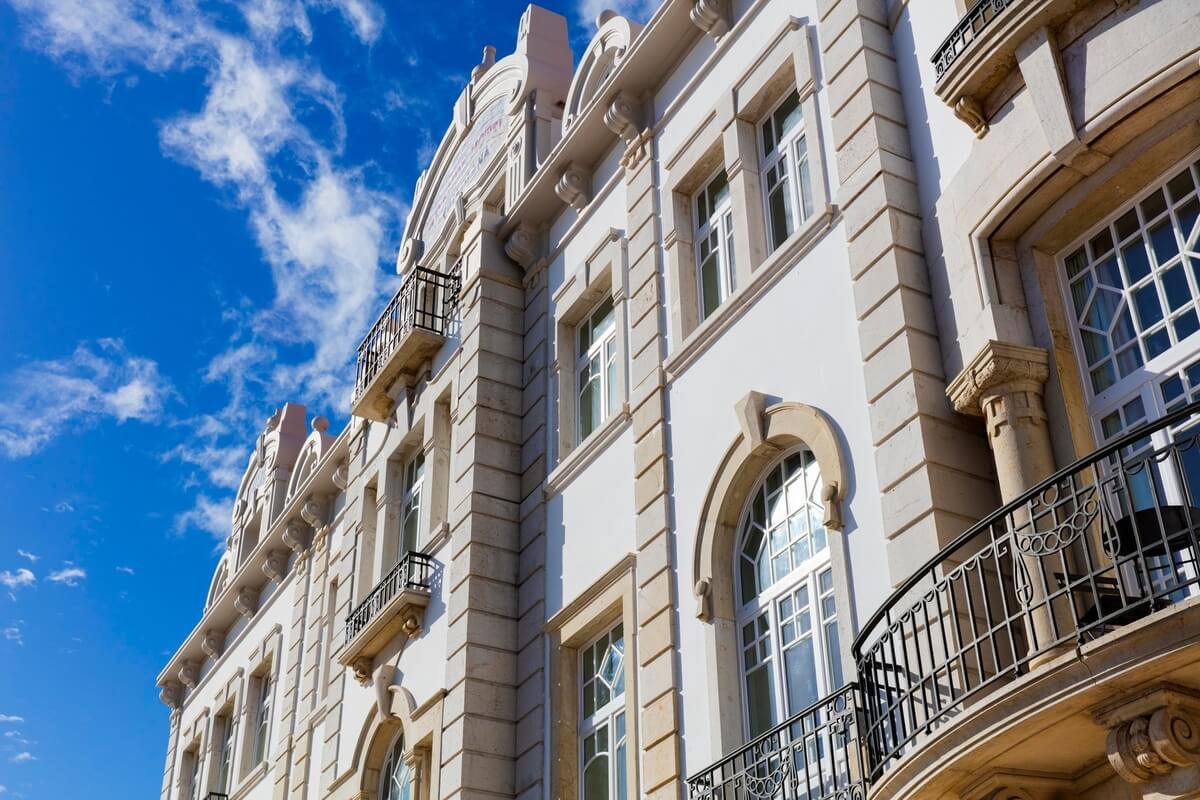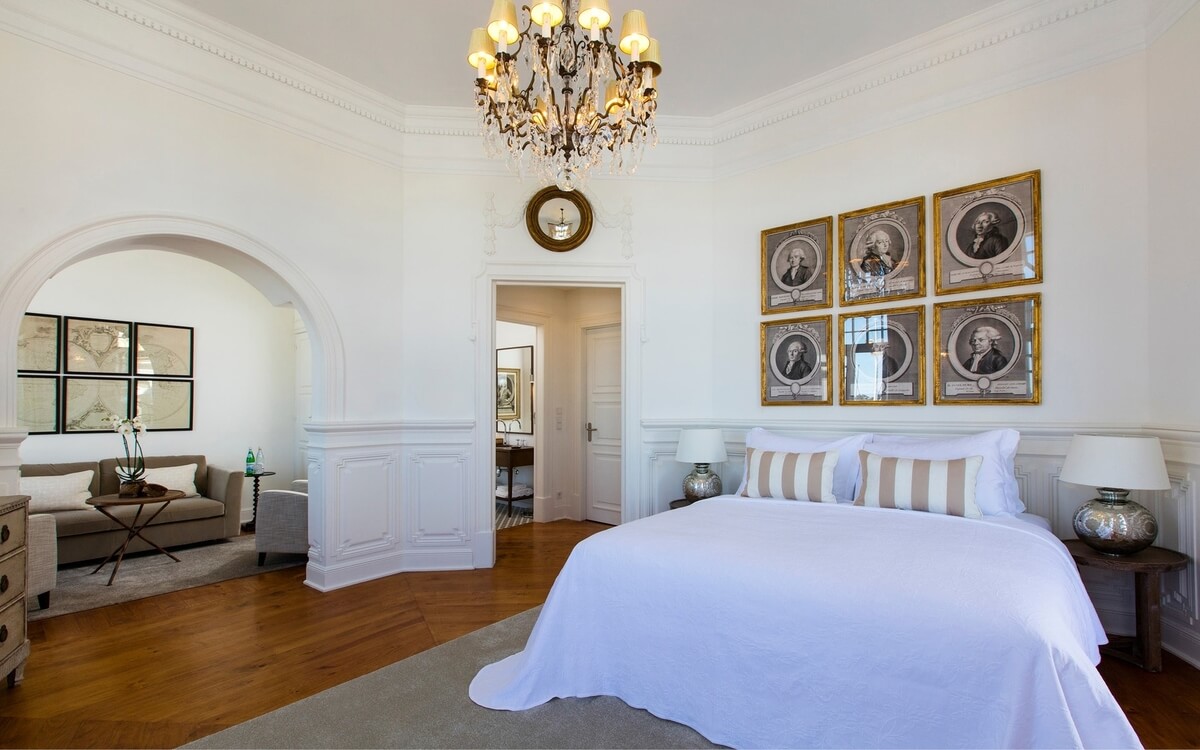 White its walls respecting the original drawing, the Portuguese interior design studio White & Kaki created a peculiar interior – art deco but with nautical elements.
Located in a privileged location, Gran House Algarve lays on the marine of the fishing town of Vila Real de Santo António with the Spanish city of Ayamonte on sight.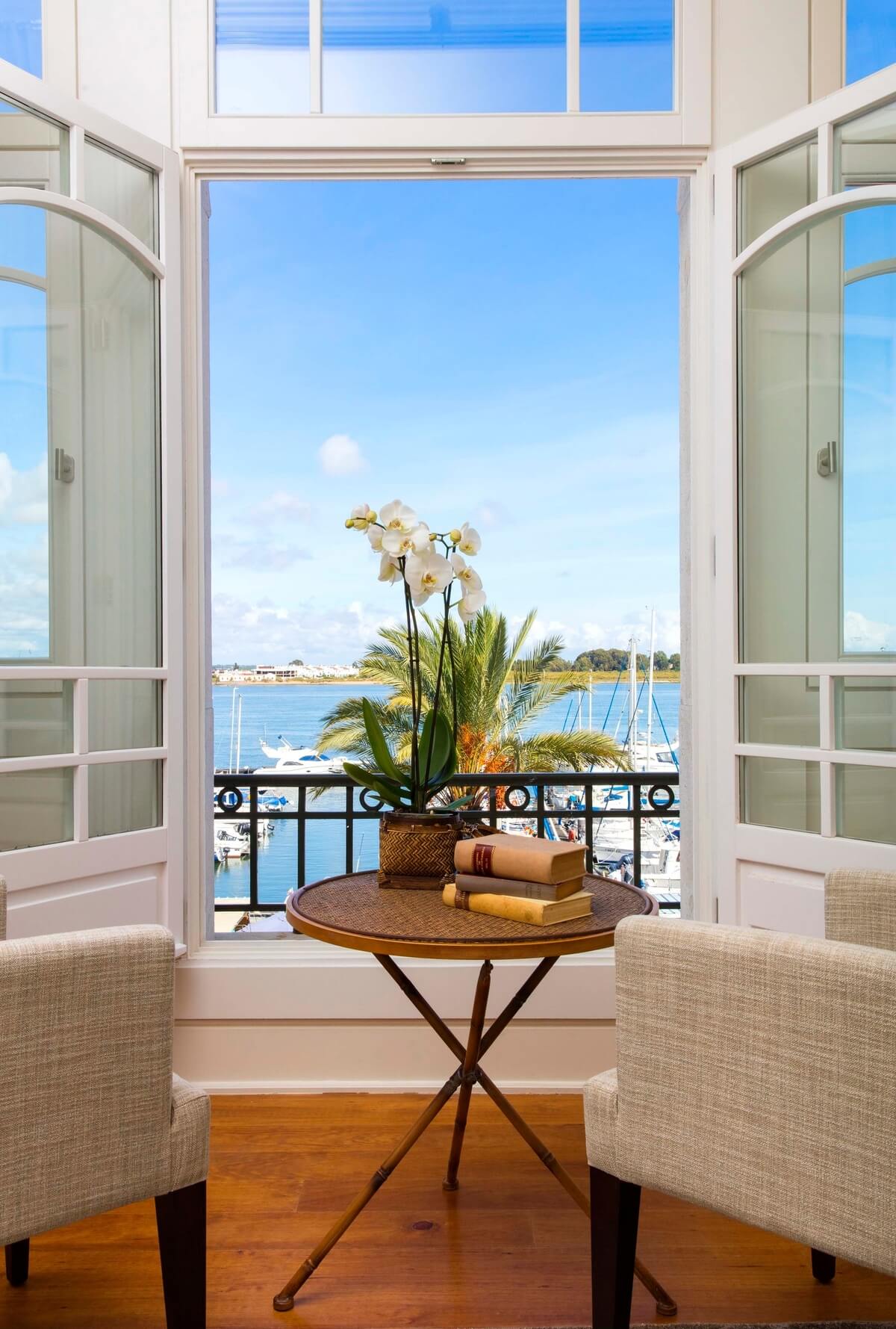 The interior design is plenty of traditional Portuguese home accessories and handcrafted furniture, some especially designed and crafted for the hotel.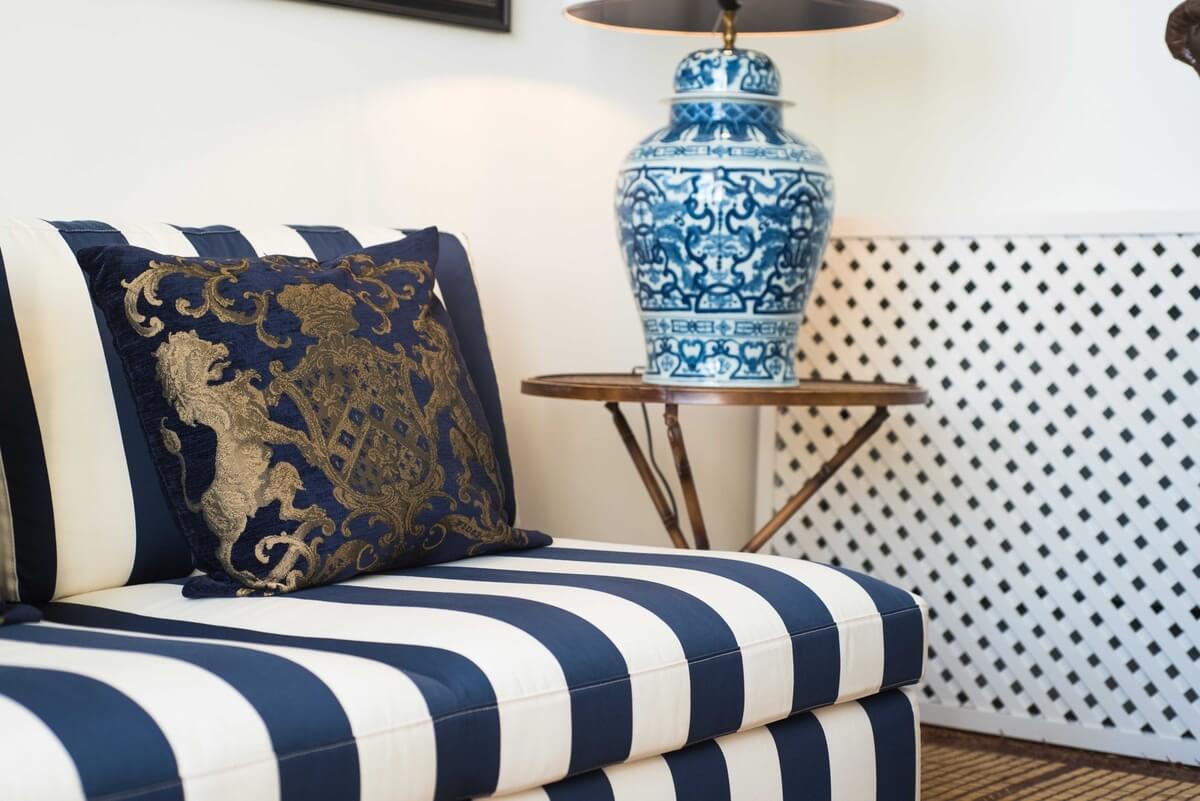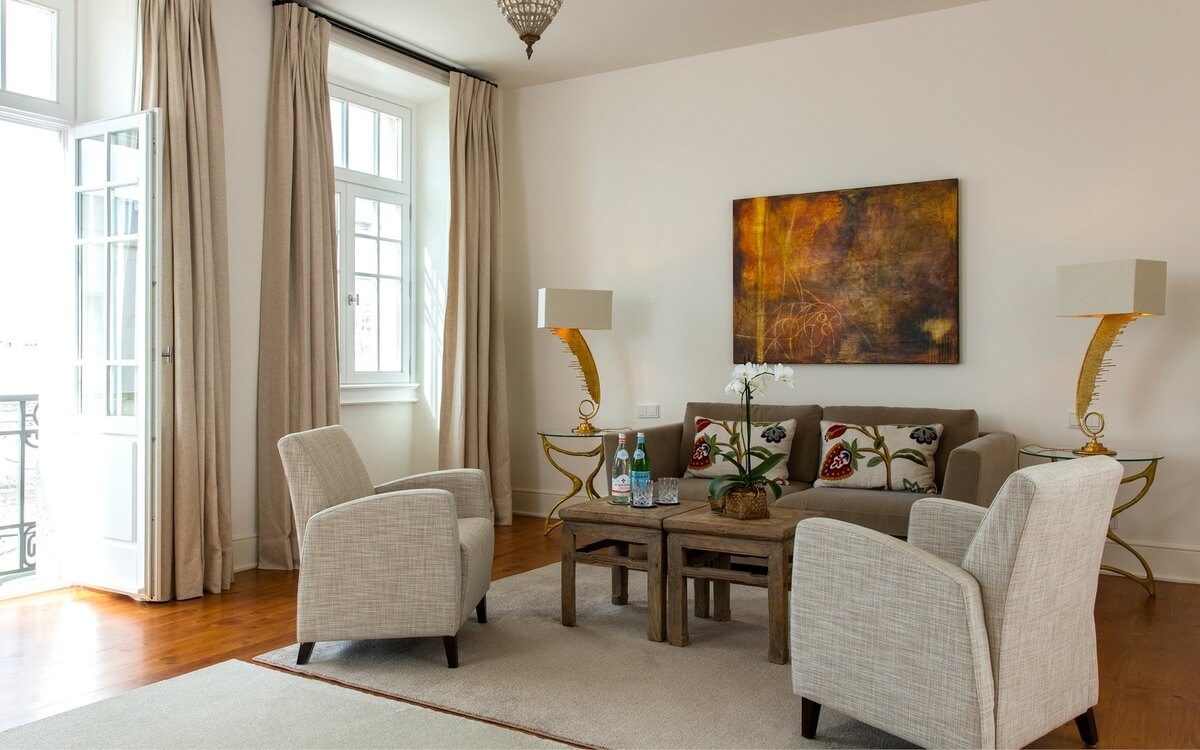 The restaurant is perhaps the main room of the entire property. At least, it is there where the art deco and nautical style are perfectly balanced. The Mediterraean escape's restaurant has traditional Portuguese tableware, rattan dining chairs, white and navy blue striped curtains, and art deco lamps creating several lighting points in the room. The landscape is calming and relaxing. Gran House Hotel is the perfect staycation for nautical lovers – but due to its locations, it is great to shelter travelers exploring the Iberian soil as well.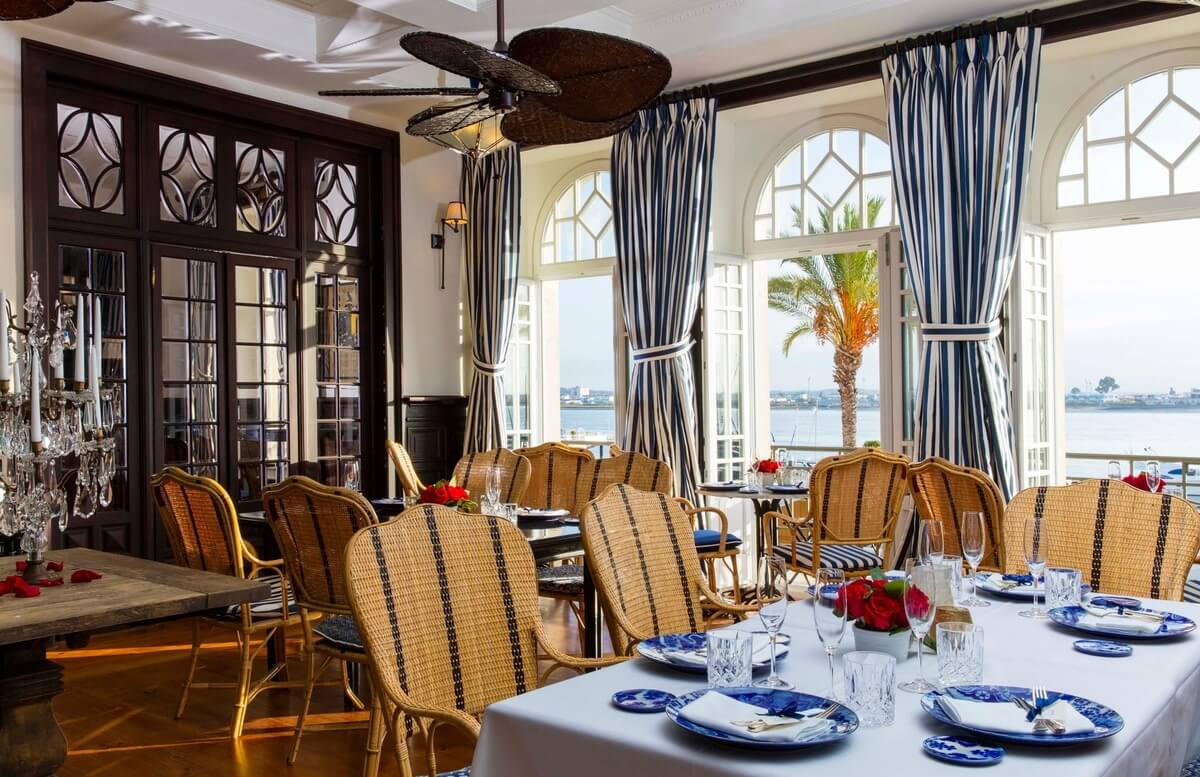 The good weather forecast with tempered temperatures throughout all year makes Algarve one of the favorite locations for Winter holidays by both Americans and Europeans. Algarve is known for its beaches and its fishing history (with delicious marine food to taste). Aware of this, the hotel has included a private beach club with a free shuttle in between the property and the beach.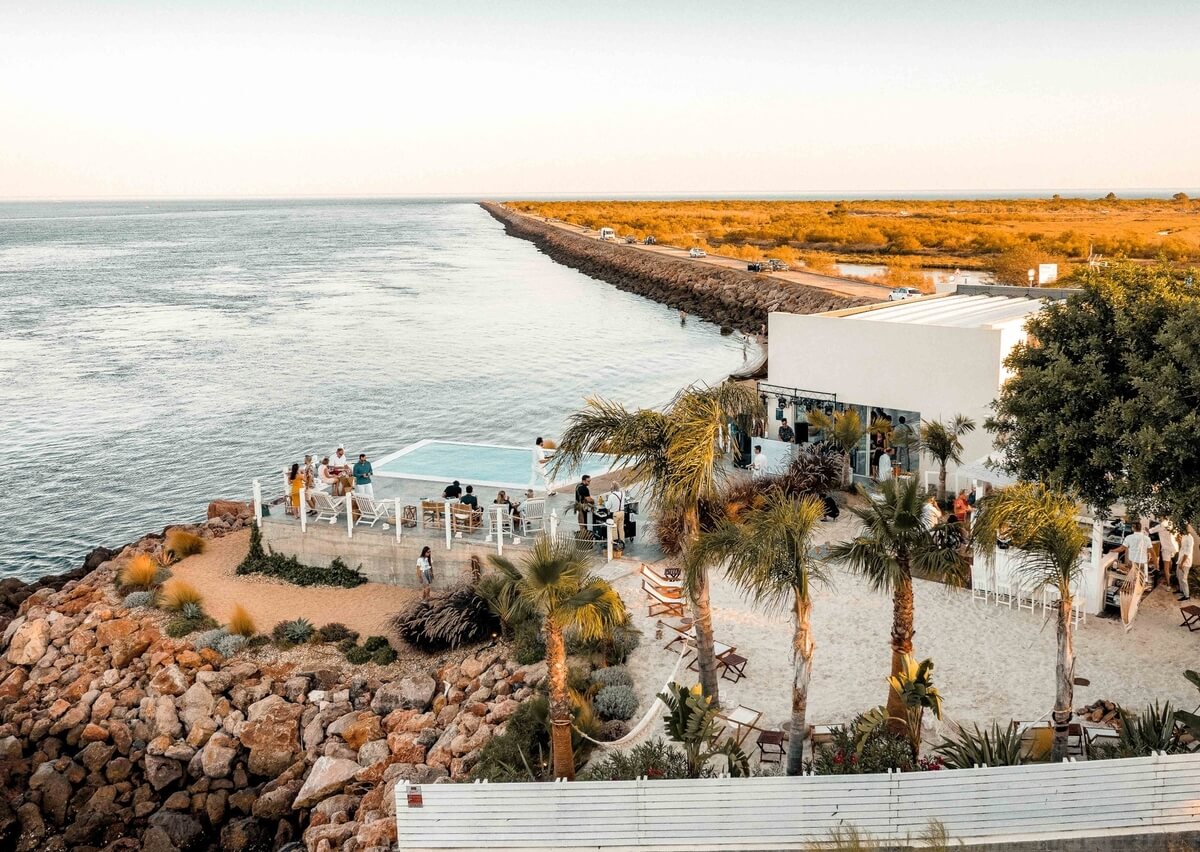 Since you came this far, we kindly suggest you to get winter-ready with our FW21 Lookbook which you can discover here.

And download the Hommés Studio catalog and discover furniture, lighting, and home accessories to design a modern and sculptural interior.
Also pay a visit to ACH Collection website and discover high-end homeware and pet accessories for a wholesome modern lifestyle.

Source AD Spain