Designer Damien Langlois-Meurinne has transformed the dated Paris home of Saudi Arabian royals into a fascinating home with contemporary flair. For French interior designer Damien Langlois-Meurinne, the Eiffel Tower offers a significant presence for the French capital and this rare and exclusive Paris home.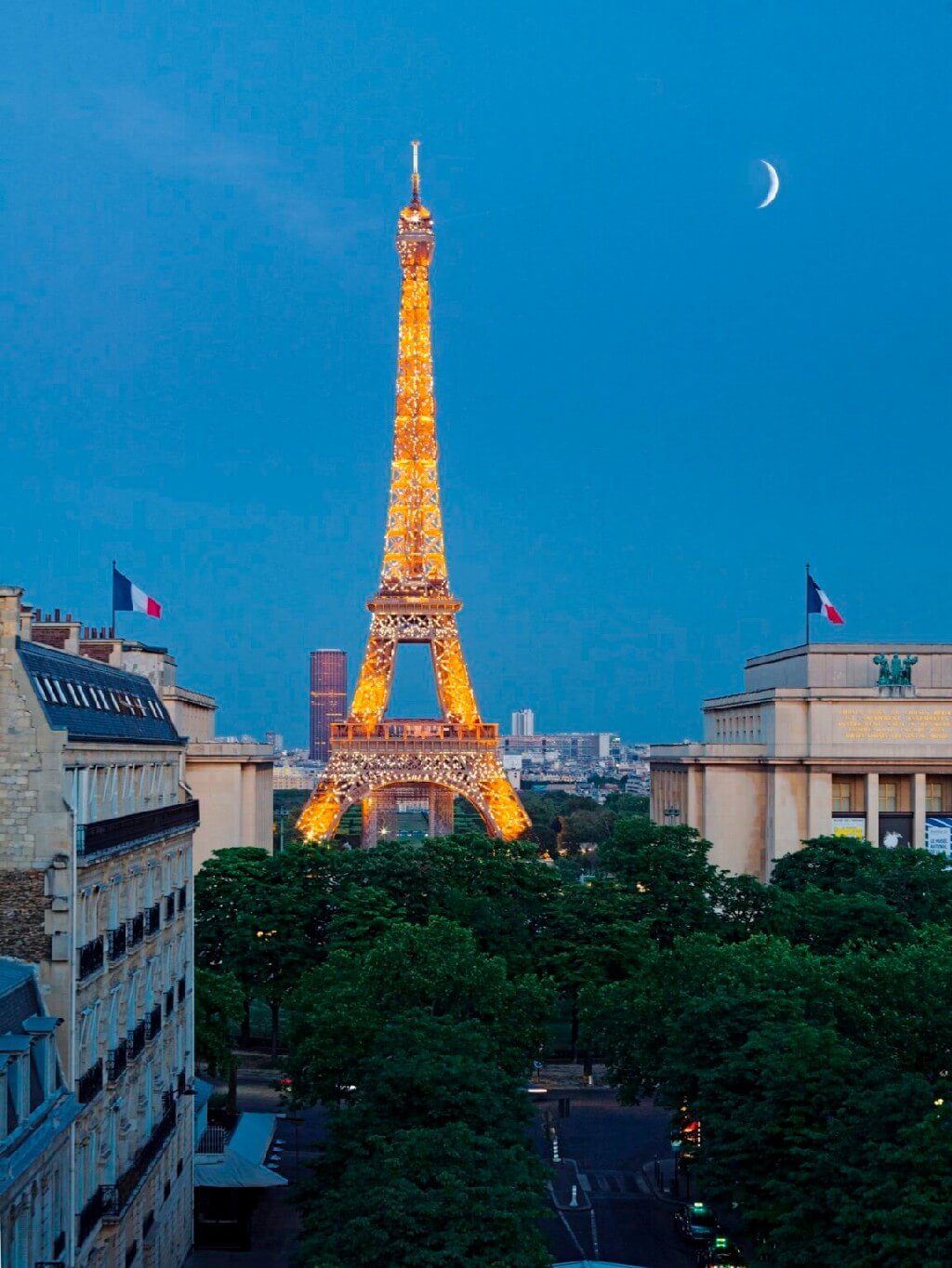 "It is such an important part of the city, with its force and splendor," says the acclaimed designer whose point of view is unique when designing one-of-a-kind residences. "It watches over Paris at night with its glow of light, and it is such a steady that you sometimes almost forget that it is there. So, it is great to revive it from a new perspective and to become fascinated by it once again."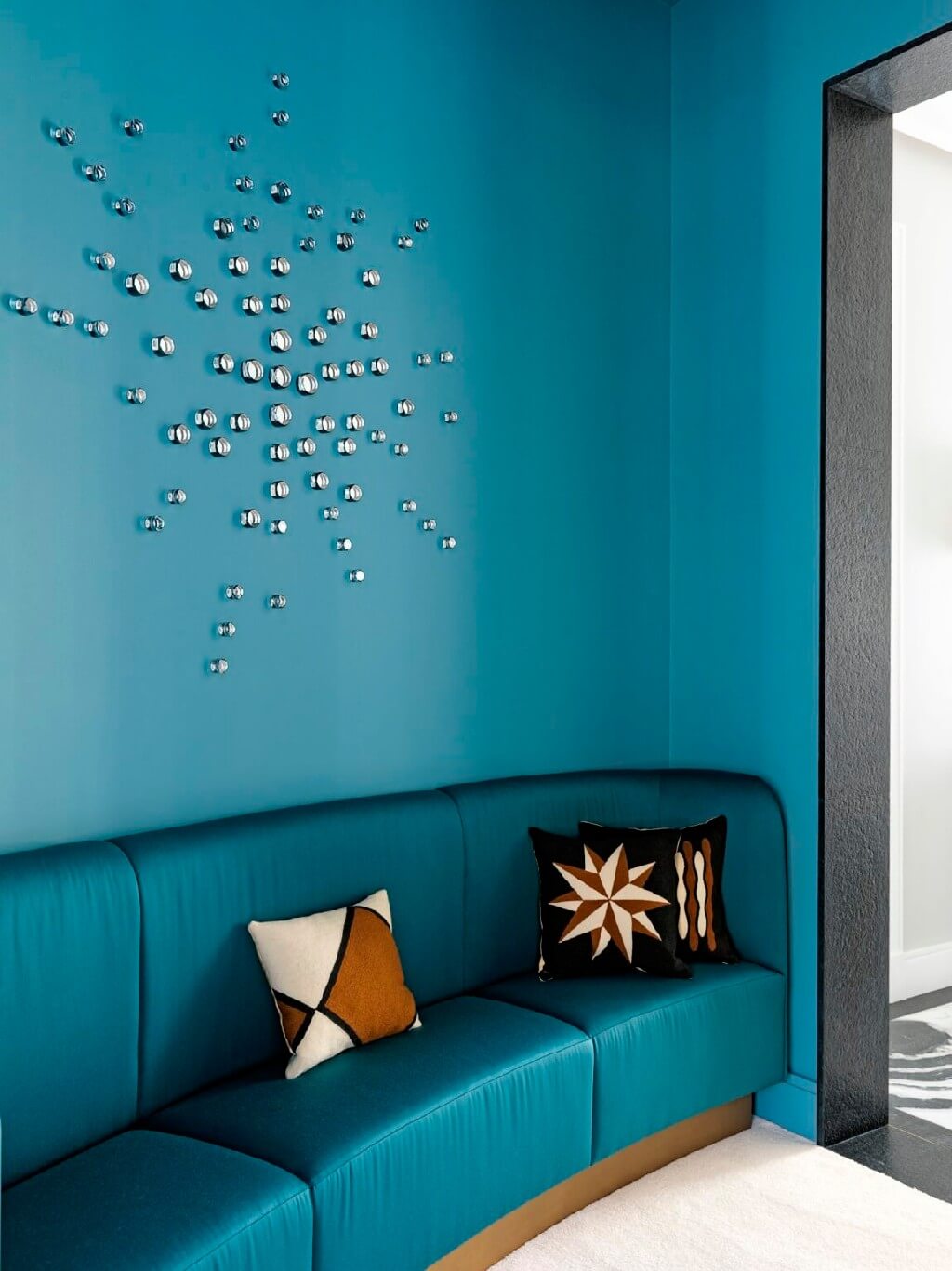 That was what happened when Langlois-Meurinne first visited the 550 sq/m apartment on the opposite side of the Seine, belonging to a Saudi Arabian sheik. An early 20th-century house juts out a little further than its neighbors, thus affording it a breathtaking view of the world-famous monument.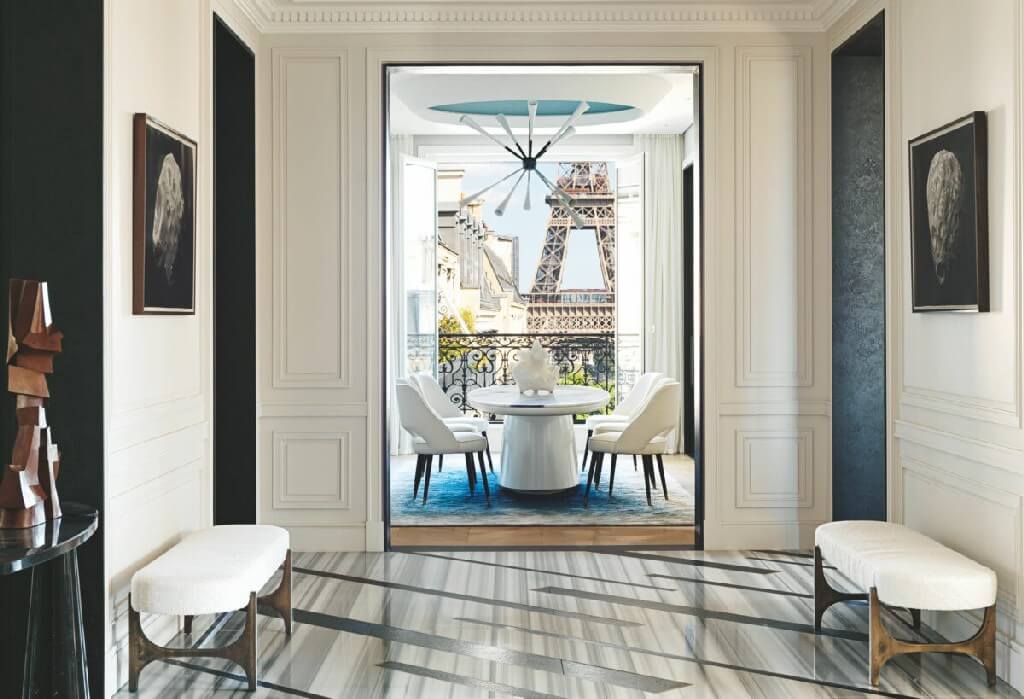 The five-bedroom home has been in the same family for decades. The apartment was linked via an internal staircase to the flat below to form an almost mind-bogglingly expansive duplex. The duplex combined two hair salons, two kitchens, a vast dining room, and a secret room hidden behind a fake wardrobe. More unexpectedly, there was also a 20-square-meter swimming pool.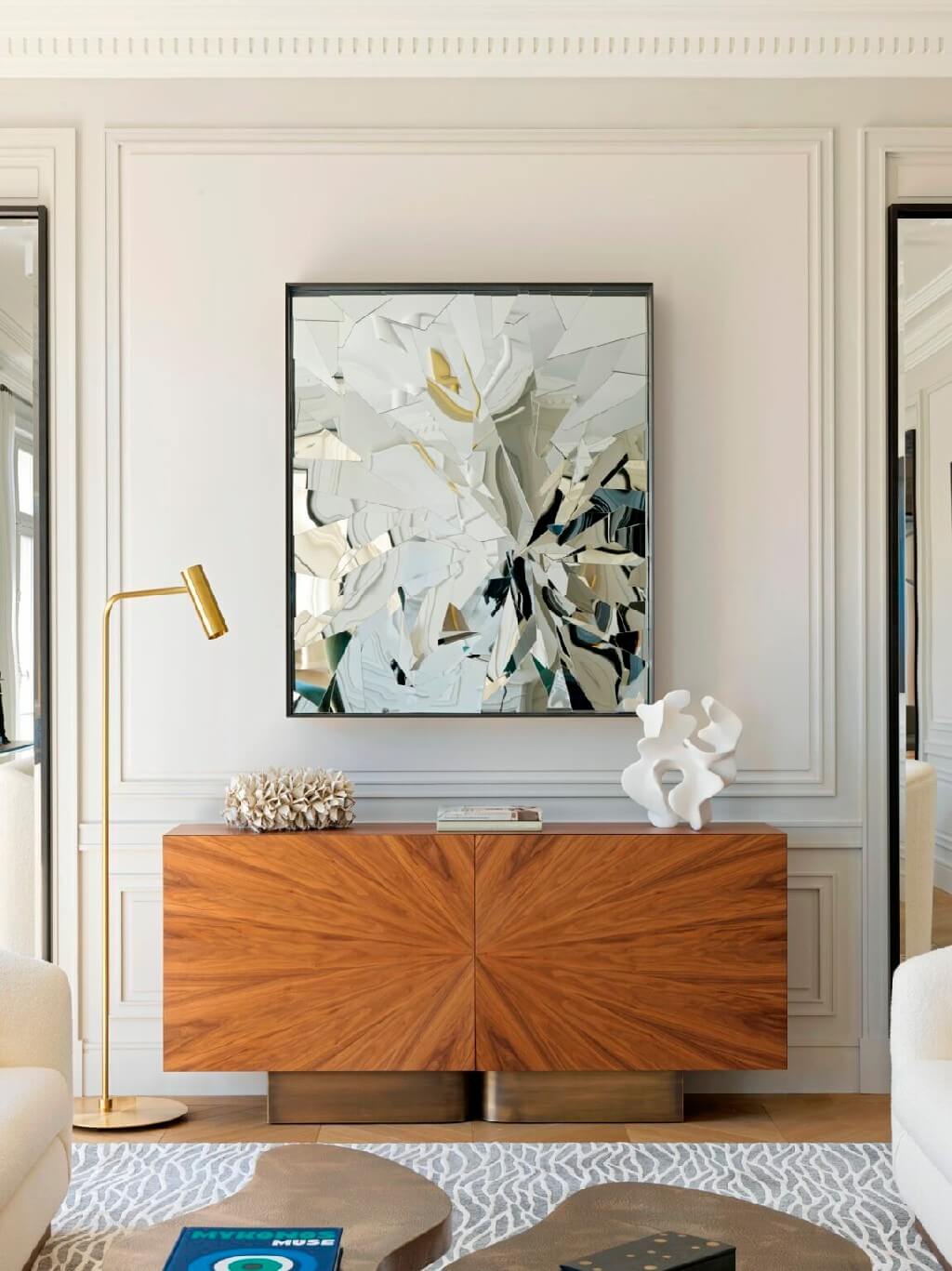 At the same time, it was stuck in something of a stylistic time warp, having not been renovated since the Eighties. "The decoration was solid, and there was a whole succession of rooms with minimal purpose," says Langlois-Meurinne.
Moreover, the layout took slight advantage of the views, which were obstructed by a maze-like arrangement of corridors, and had been almost totally deprived of all its remarkable architectural details. The only elements Langlois-Meurinne managed to reclaim were two marble fireplaces. Otherwise, he completely gutted the space.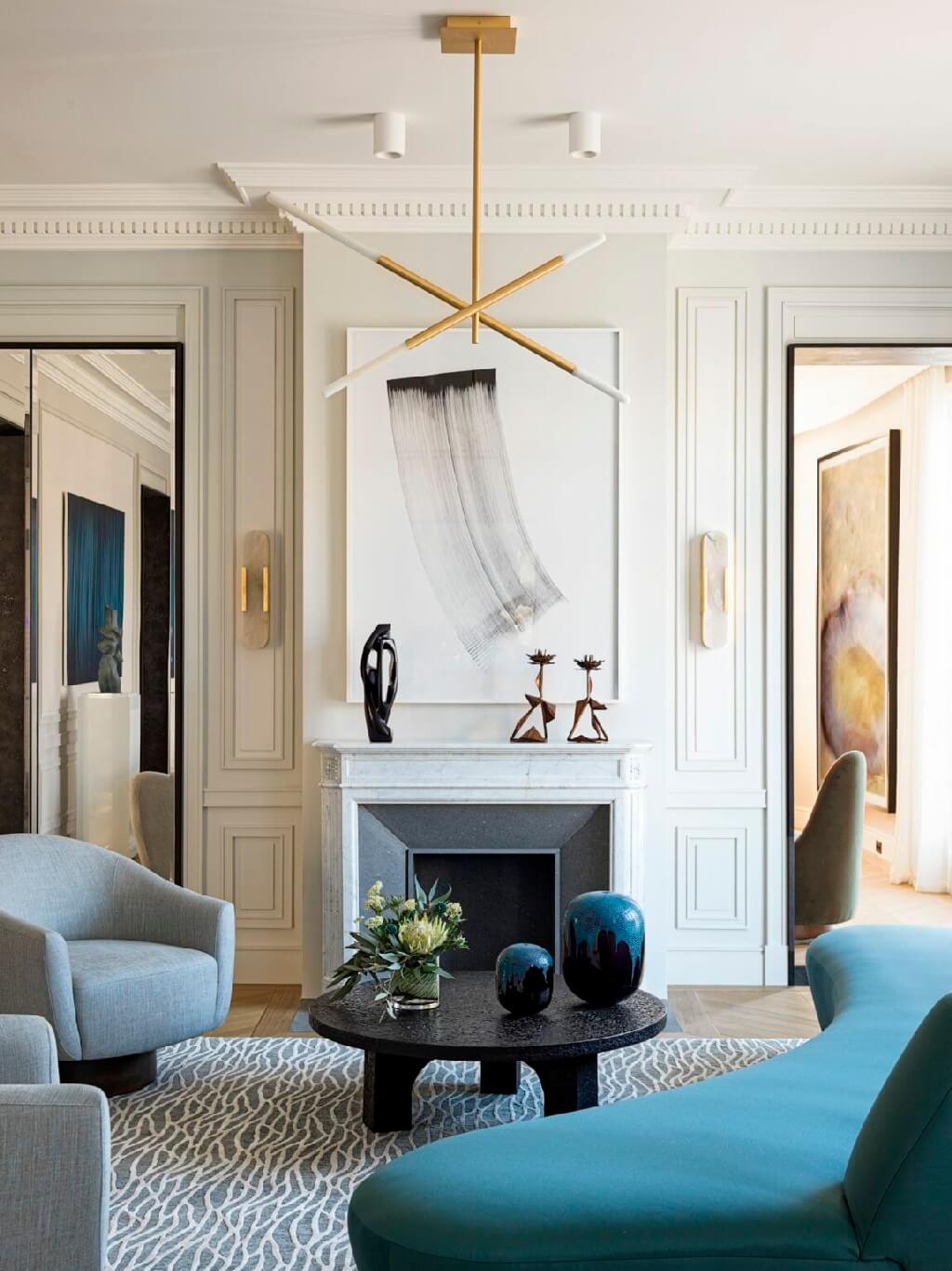 As in most of his projects, his main goal was building strong angles. Additionally, submerging the interior with as much natural light as possible, and bringing newfound flexibility to its circulation. For him, this Paris home's new layout was something of a no-brainer. The public rooms were placed at the front, where the views are spectacular, while the bedrooms were planned further back.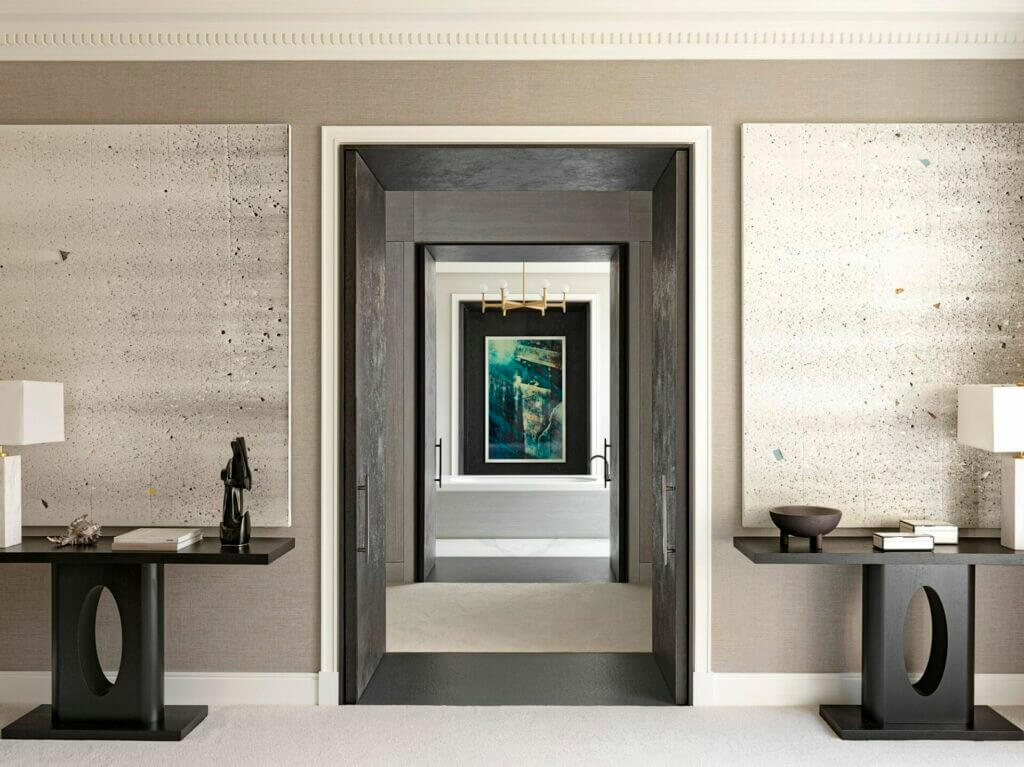 You enter via a long gallery consisting of two spaces divided by a razor-sharp bronze arch. The marble floors are decorated, first with a sunburst theme and then with a striped design that takes you towards the dining room. The palette throughout is primarily noteworthy for its restraint. The apartment has such a robust dialogue with the exterior, and the existence of the sky is omnipresent. So, the designer did not feel the need to have intense hues to the fascinating home.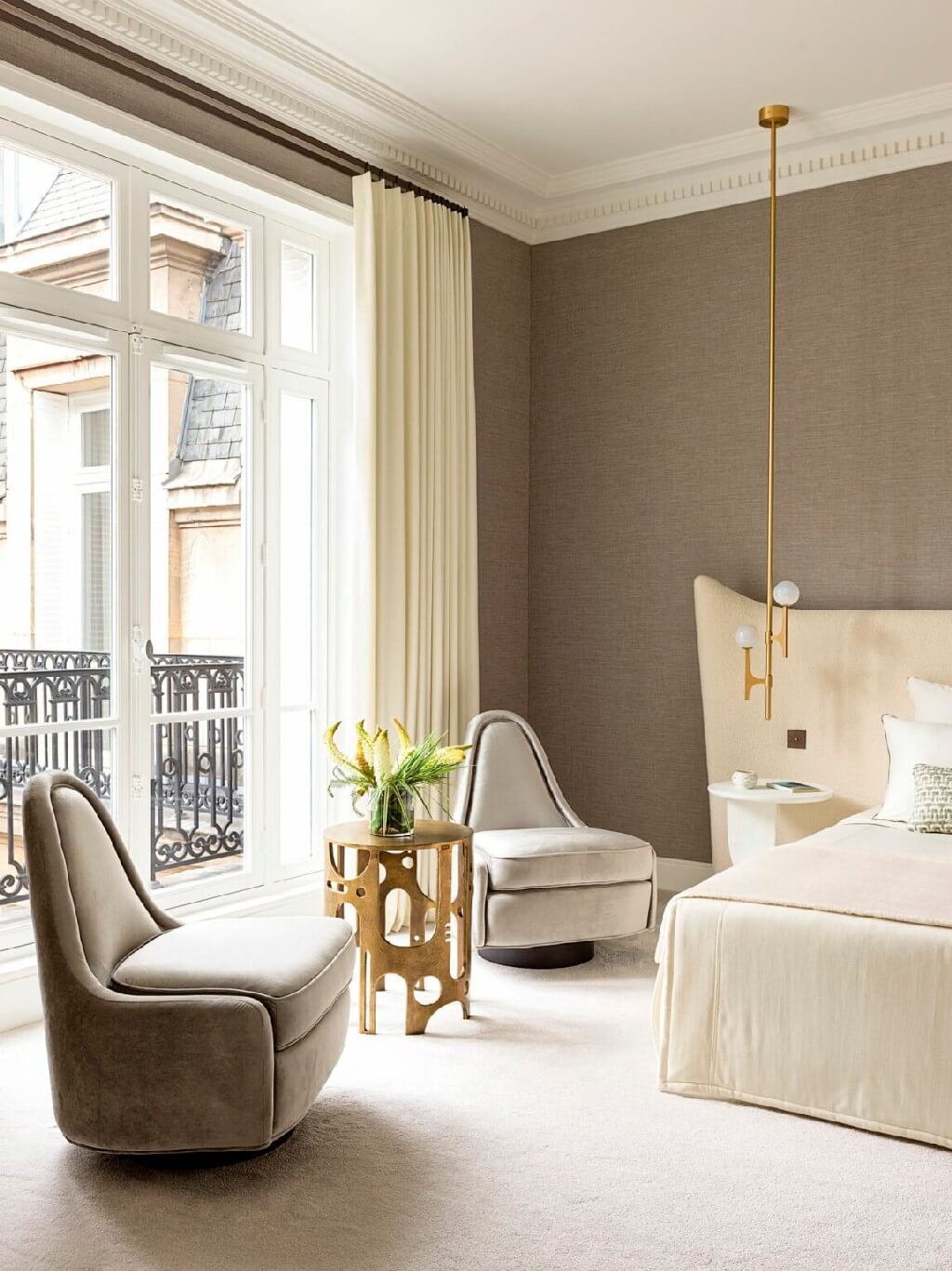 Langlois-Meurinne's work is constantly based on balance, and the scheme here is no exception. At this Paris home, rounded forms of the furnishings playoff against the more direct lines of the architecture. Conventional elements talk with a few more contemporary decorations. That is, the fireplace in the sitting room, whose chimney breast looks almost as if it has been draped in a plaster robe.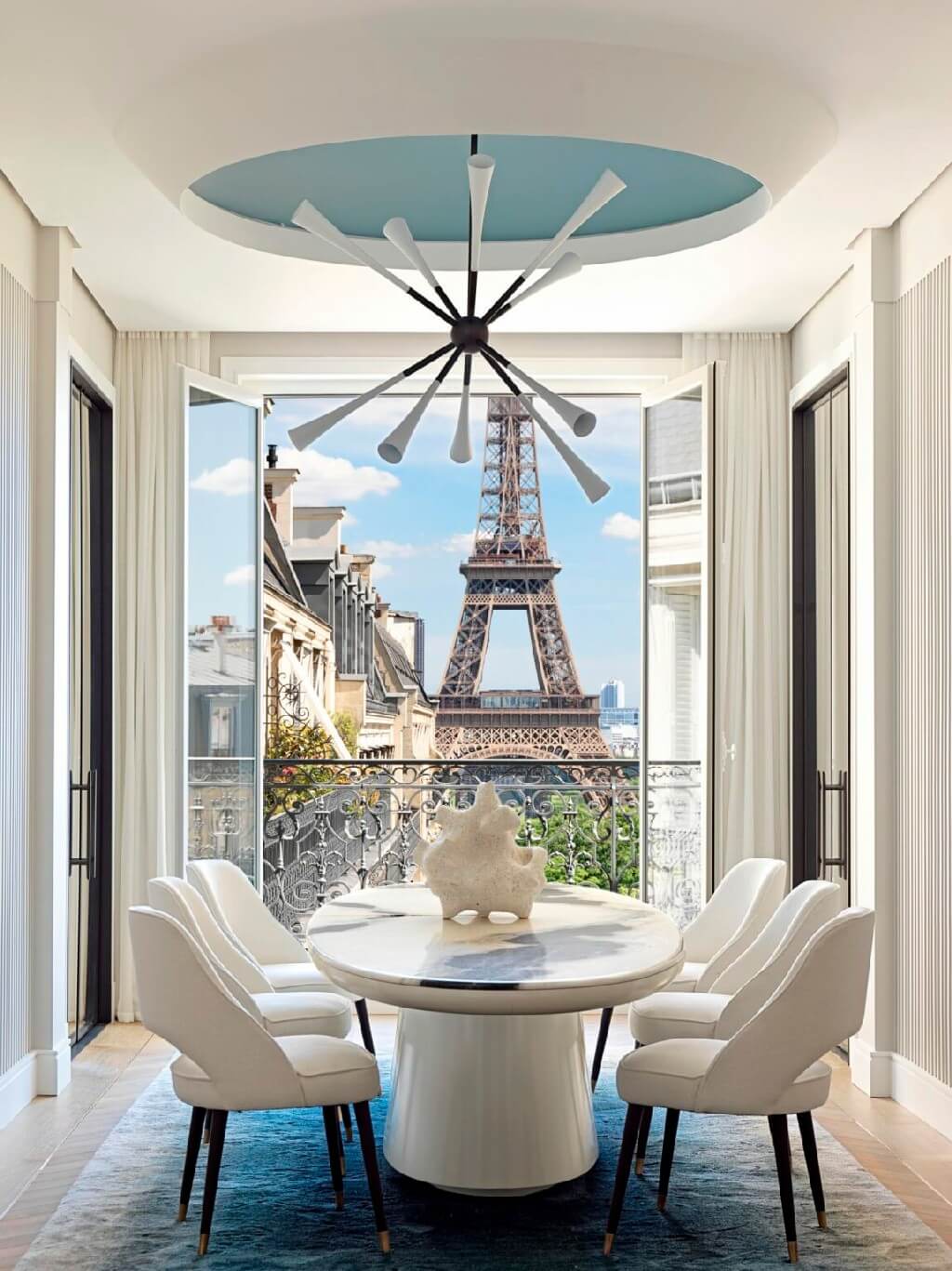 .
You may also like:
.
Furthermore, more dramatic elements offset quieter moments, the latter generally limited to secondary spaces, such as corridors or passageways. One of those is the collection of art, built with the help of the Paris-based consultant Nicolas Beutler. Given the size of the flat, it was essential to build in a bit of diversity to avoid it becoming too monotonous. That meant choosing for works in different media and by artists of different origins. Among them are a painting by Nicolas Delprat, a photograph by Matt Saunders, and Not Vital's aluminum sculpture of an oversized lotus flower.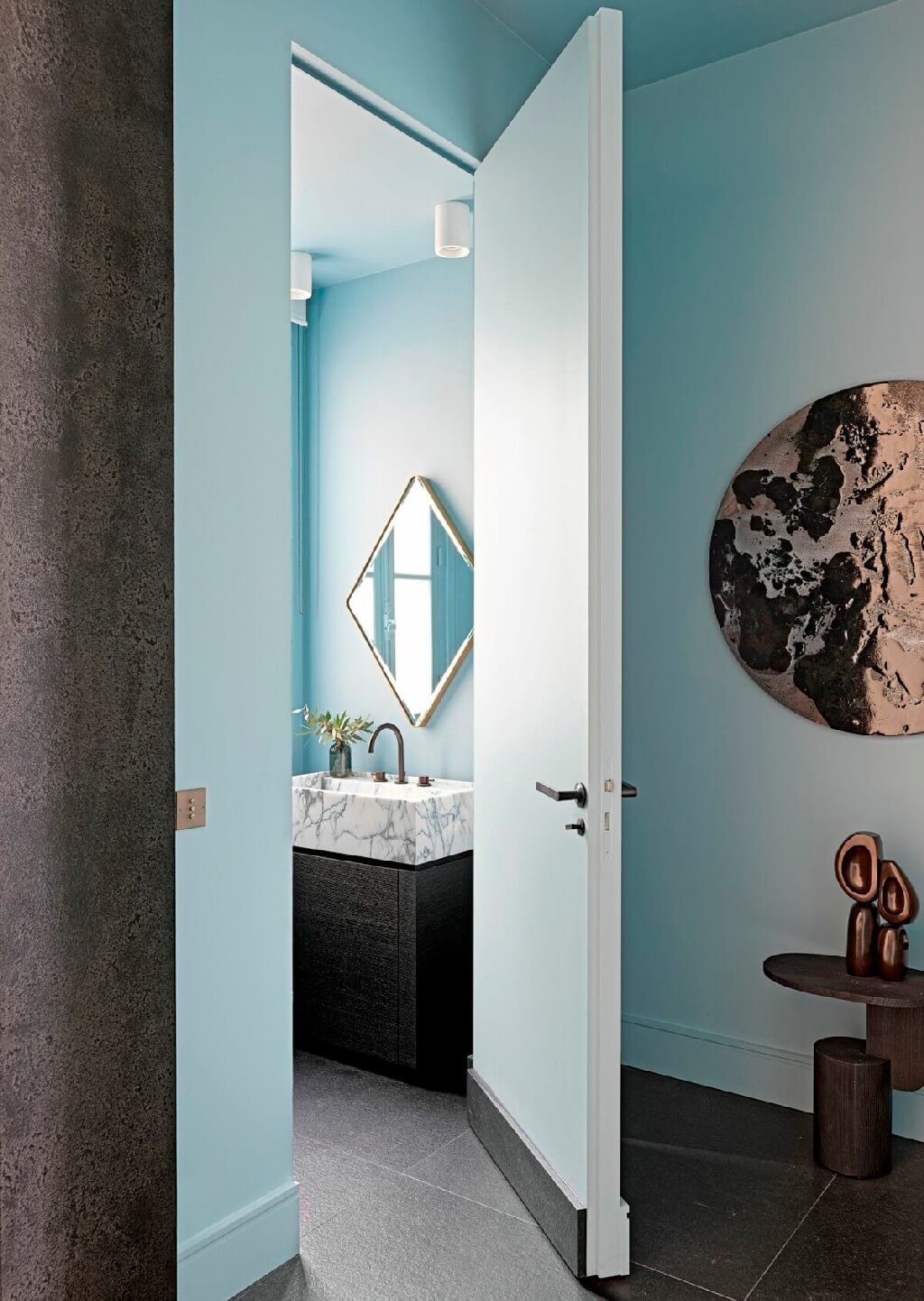 Langlois-Meurinne still evidently remembers his client's reaction when he saw them hanging in the fascinating home. "He gave us an immense amount of creative flexibility and did not visit during the whole of the renovation. So, for him, there was a real sense of delight and surprise. The rare Paris home looks so different now. It was like coming to a different place."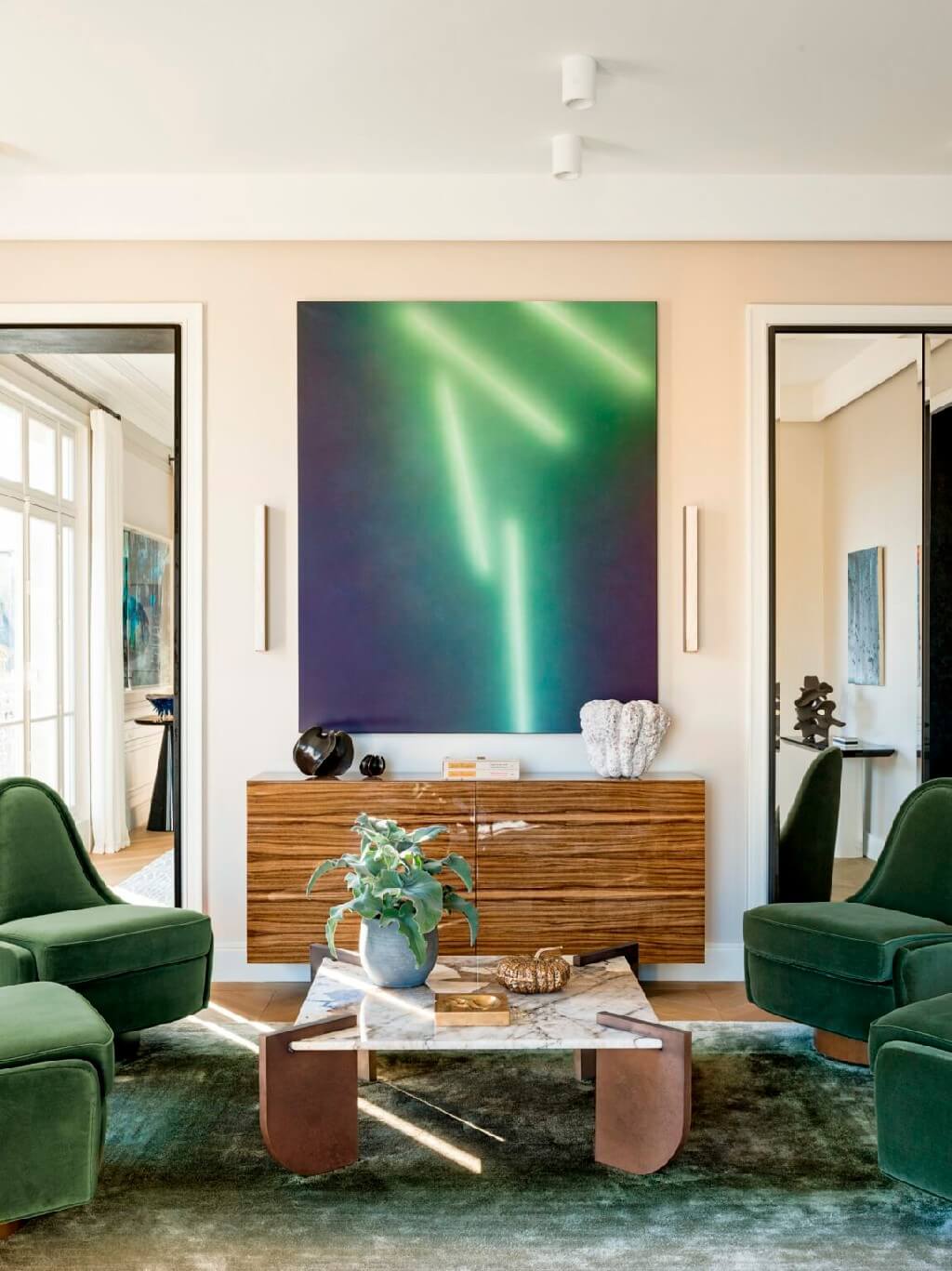 If you still want to collect inspiration for your interior design project, discover the Lifestyle Interiors board by Hommés Studio on Pinterest or read our article GET TO KNOW THIS UNIQUE MANSION IN THE HEART OF PARIS here.

Source: AD Middle East