From Mexico to Mozambique, these luxurious properties are considered the best sustainable hotels that take nature to another level.
There is a stigma that anything 'eco' or 'sustainable' must be low-budget, when in fact, it is just the opposite. Before the pandemic, the travel industry was one of the few moving toward a more sustainable future. Hotel developers began looking at the extra costs of creating a sustainable luxury property as an investment, going beyond simple initiatives like prohibiting single-use plastic. Instead, they have focused on ways they could implement sustainability from inception.
The past year of shutdowns and travel prohibitions revealed the impact of the travel industry on the environment. The carbon emissions dropped 7% globally in 2020. According to recent data, 70% of consumers are likely to book an accommodation that they know is implementing sustainable practices. Furthermore, with the transformation of sustainable hotels in the luxury space, travelers quickly realize that they do not need to sacrifice luxury for sustainability.
In Italy's Piedmont region, the new Casa di Langa sets a new standard for luxury through sustainability. Situated across 100 acres of a working vineyard, the 39-room property features a bar, a restaurant, and a spa. All of the spaces combine traditional Piedmontese design with sustainable practices.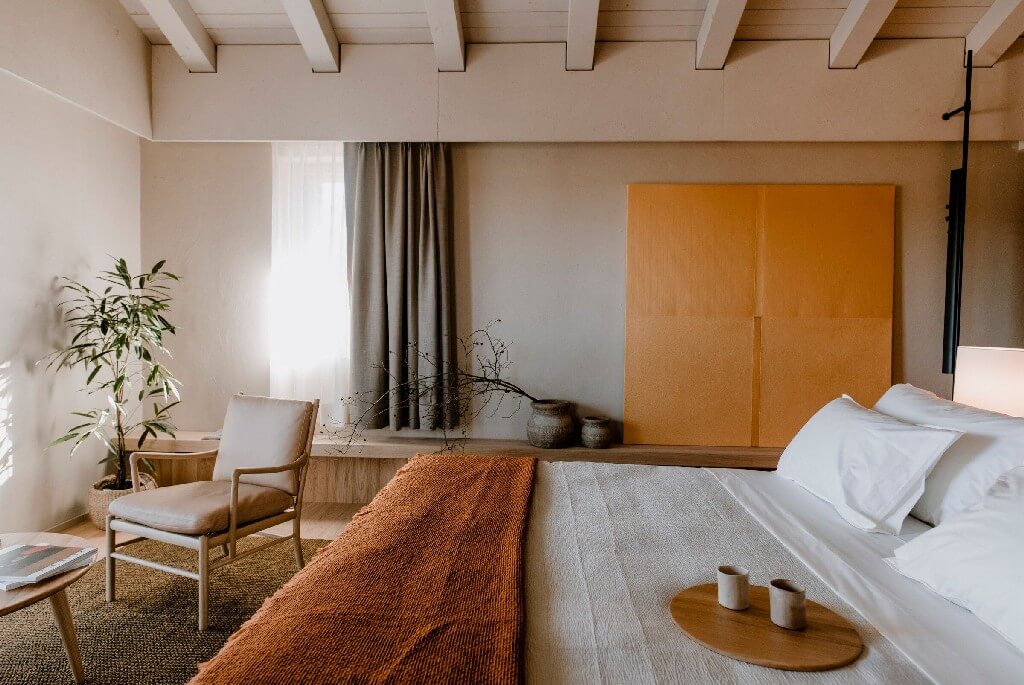 GaS Studio and Parisotto + Formenton Architetti, who teamed up on the project, wanted to create luxurious sustainable hotels. For both the guests and the environment. "Casa di Langa is committed to operating on 100% sustainable energy. That is why we designed the hotel with geothermal heating and cooling. Installed solar panels on-site, and pay extra for utility electricity that's certified renewable," says Kyle Krause of the Krause Group.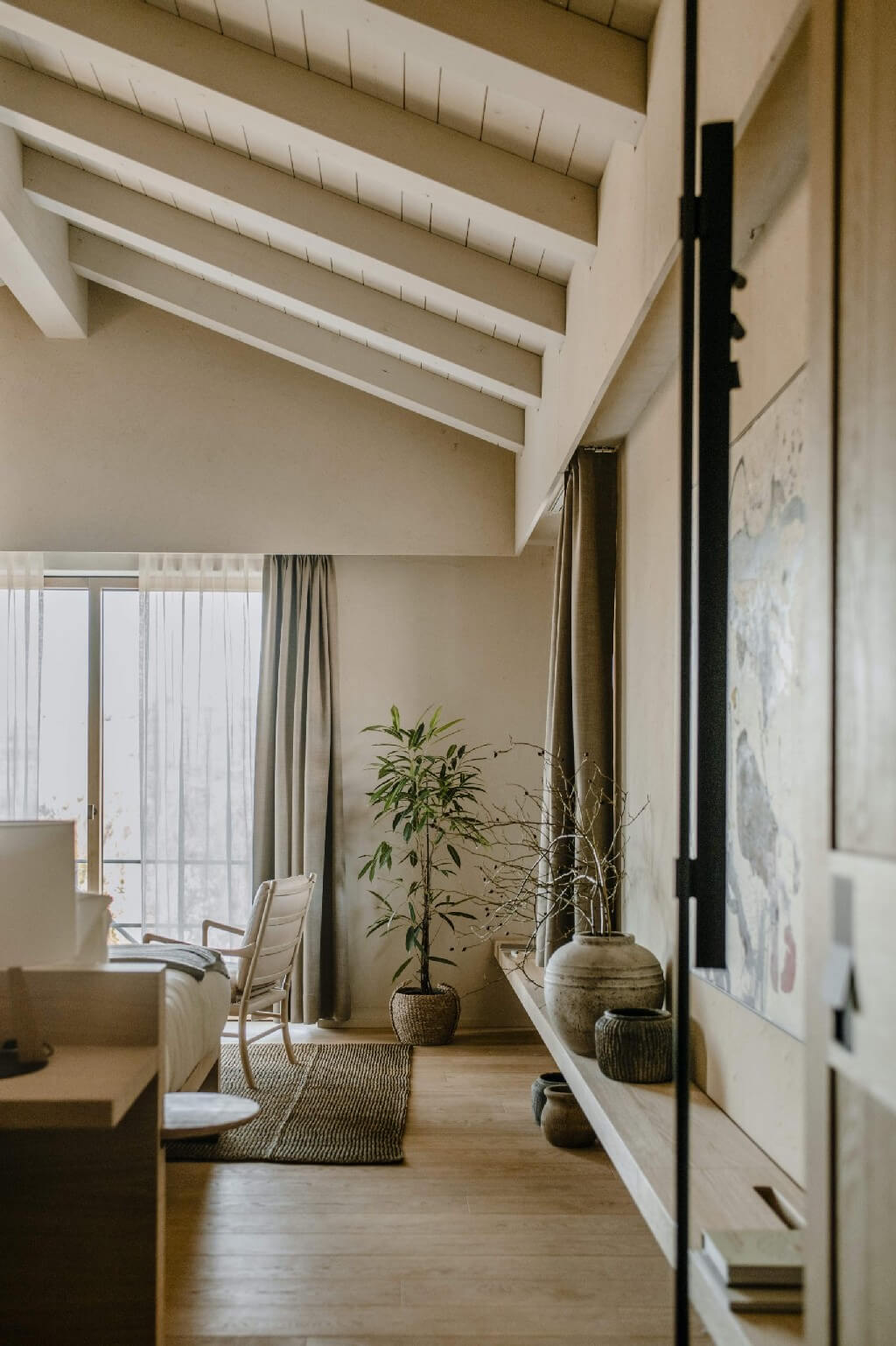 Habitas will be the first luxury hotel group to open with a 100-room property. The hotel features a yoga deck, wellness center, restaurant, and pool. Core to Habitas's mission is sustainable hospitality.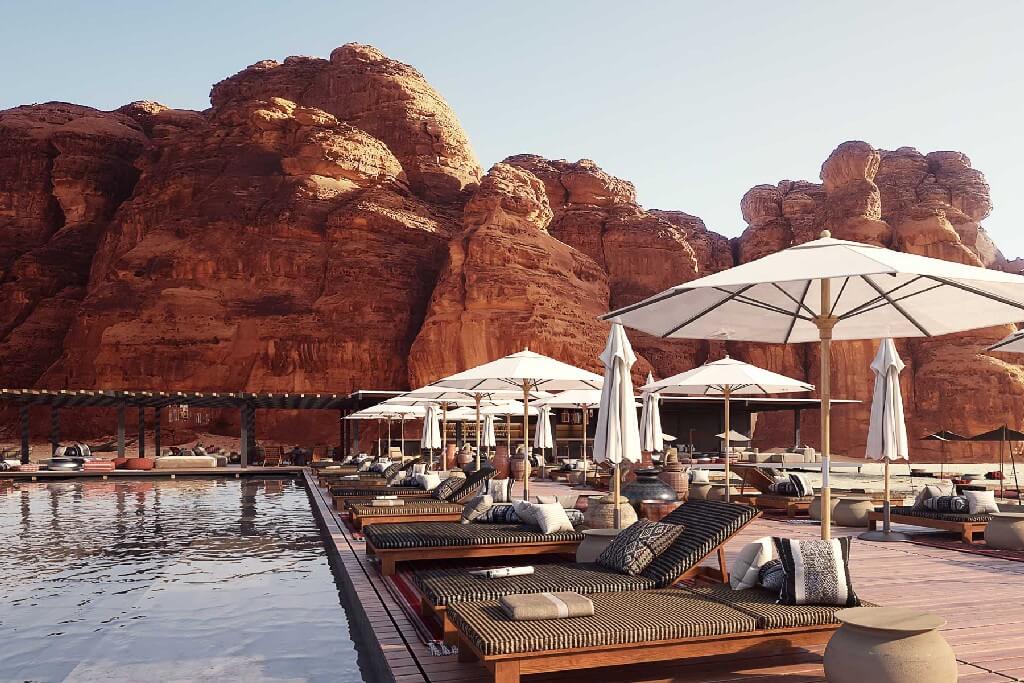 Habitas AlUla will be built using a modular construction plan, with organic materials only. Additionally, much of the power will be supplied by solar panels. Guests will offset carbon emissions by using electrical buggies and bicycles that Habitas will provide to transport guests around the vast resort grounds.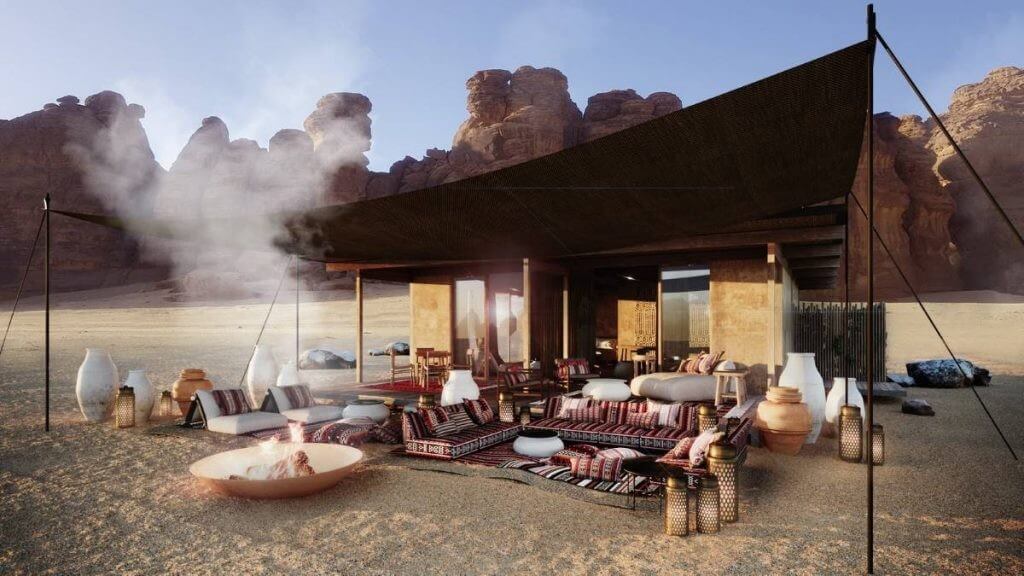 Easily accessible from São Paulo or Rio de Janeiro, Six Senses Botanique is located in the heart of the Mantiqueira Mountains. The property consists of seven suites in the main building and 13 villas scattered throughout the property.
The construction is modular using local materials, such as jacaranda wood, natural stone, and chocolate slate. The hotel also features a farm-to-table restaurant and bar, a spa, and an experience center. Additionally, seven natural springs on the property provide guests with mineral water and a treatment station to return clean water to nature.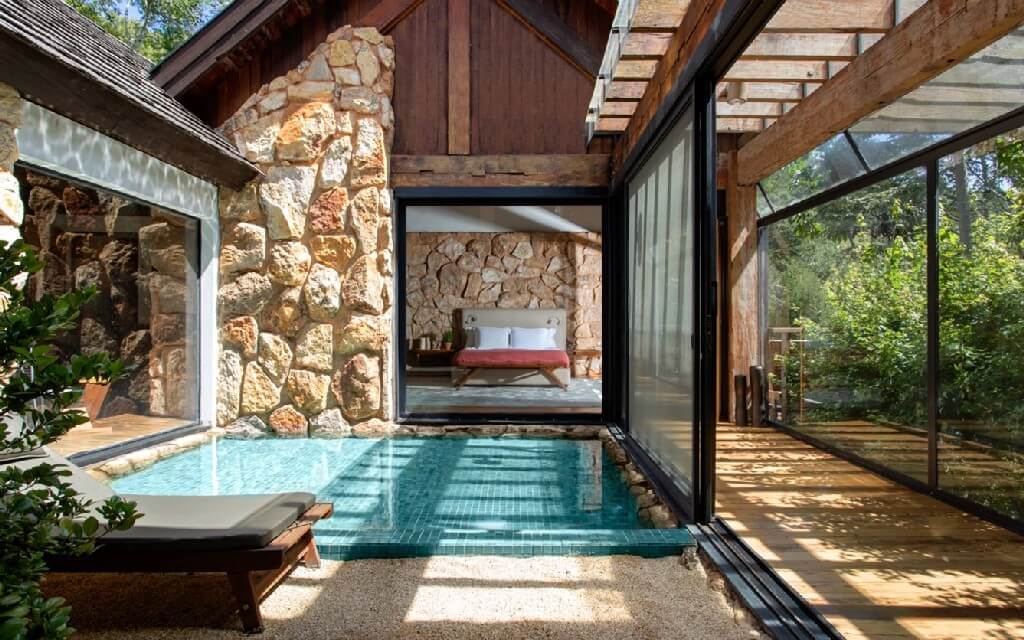 Set on Mexico's Lake Bacalar, Habitas Bacalar will open this July. This will be an eco-sustainable oasis comprising 35 cabanas with lagoon-facing views, a restaurant, and a spa. The rooms are designed by their local in-house team, which were then delivered and assembled on-site using only sustainable materials. "Biodiversity is another key pillar for the property with architecture that blends with the jungle and Bacalar lagoon," says co-founder and CEO Oliver Ripley.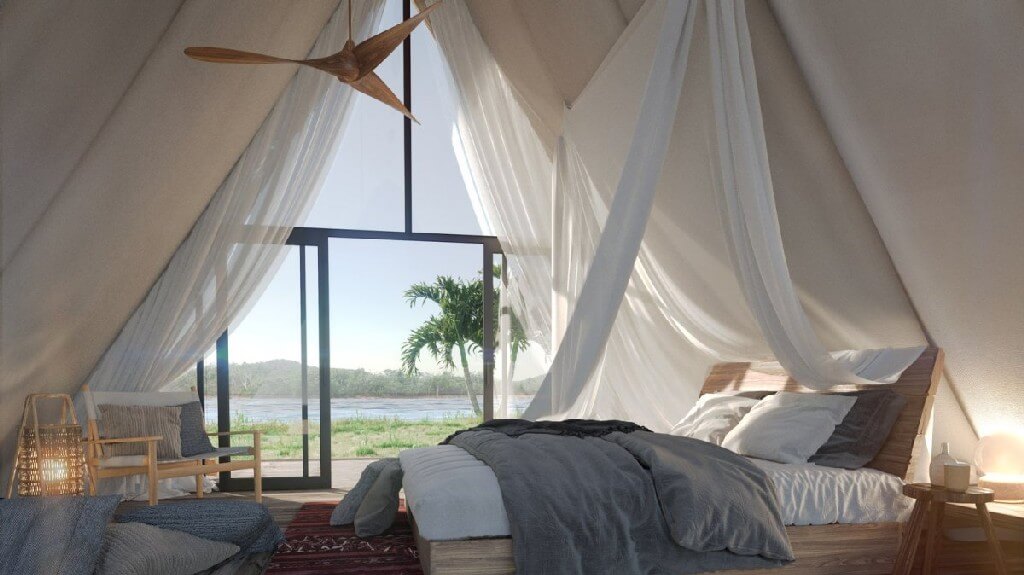 As the first hospitality group to build on Lake Bacalar, there is an added responsibility to protect it. Habitas Bacalar will partner with a local organization to join forces for an environmental and water quality citizen science project that provides sound information for managing and conserving the lagoon and its unique biodiversity.
Patina Maldives, in the Fari Islands, designed by renowned Brazilian architect Marcio Kogan of Studio MK27, will open with 90 beach and water villas and 20 studios built using natural and renewable materials.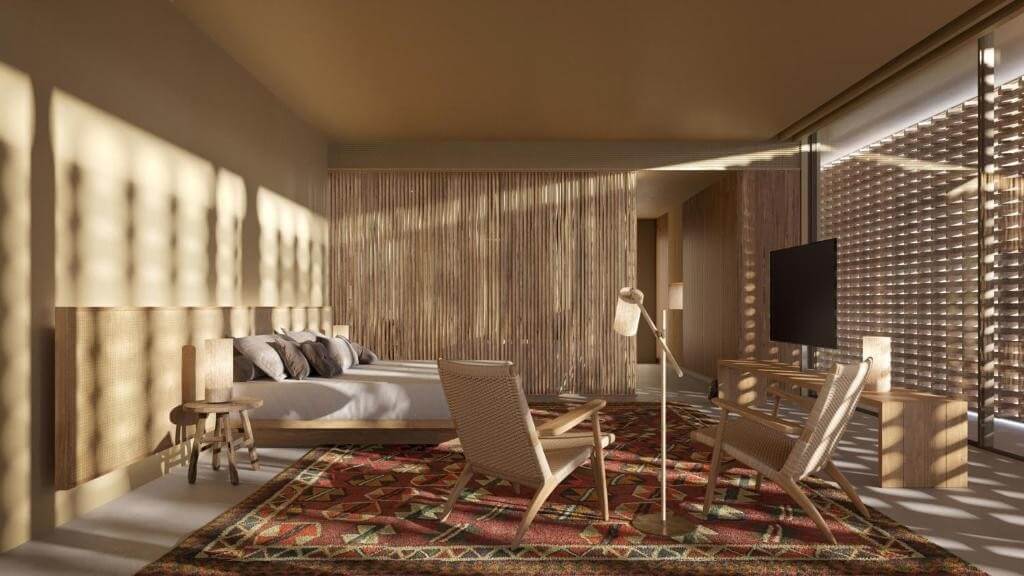 Along with the property being powered by solar energy, used water is preserved, filtered, and recycled as irrigation. As coral reefs play a significant role in the local community and ecosystem, the Patina Maldives team is also investing in its younger travelers by offering free diving lessons to kids to encourage next-generation respect for the environment.
Situated on a quiet beach on a saltwater lagoon in Southern Mozambique, Sussurro features various beachfront bungalows with indoor and outdoor bathing areas, as well as a library and gallery space, a lap pool, a yoga deck, and a bar and restaurant. Every aspect of the architecture, design, and experience has sustainability at the forefront.
"More than 90% of the residence were built utilizing renewable energy. We began with the sustainable systems at inception." Using only natural and endemic materials native to their ecosystem is a means to preserve heritage craft skills. In this spirit, 100% of the materials are sourced and made in Africa. Sussurro's commitment to protecting the environment is further emphasized through its regenerative mangrove reforestation plan.
Located in Nago City, the Treeful Treehouse Sustainable Resort is one of the best sustainable hotels. It is the ultimate luxury glamping destination in the north of Okinawa island. The property operates exclusively by solar power, consists of four design-forward tree houses along the Genka River. The treehouses feature floor-to-ceiling windows and hammock swings on the outdoor decks for a fully immersive experience.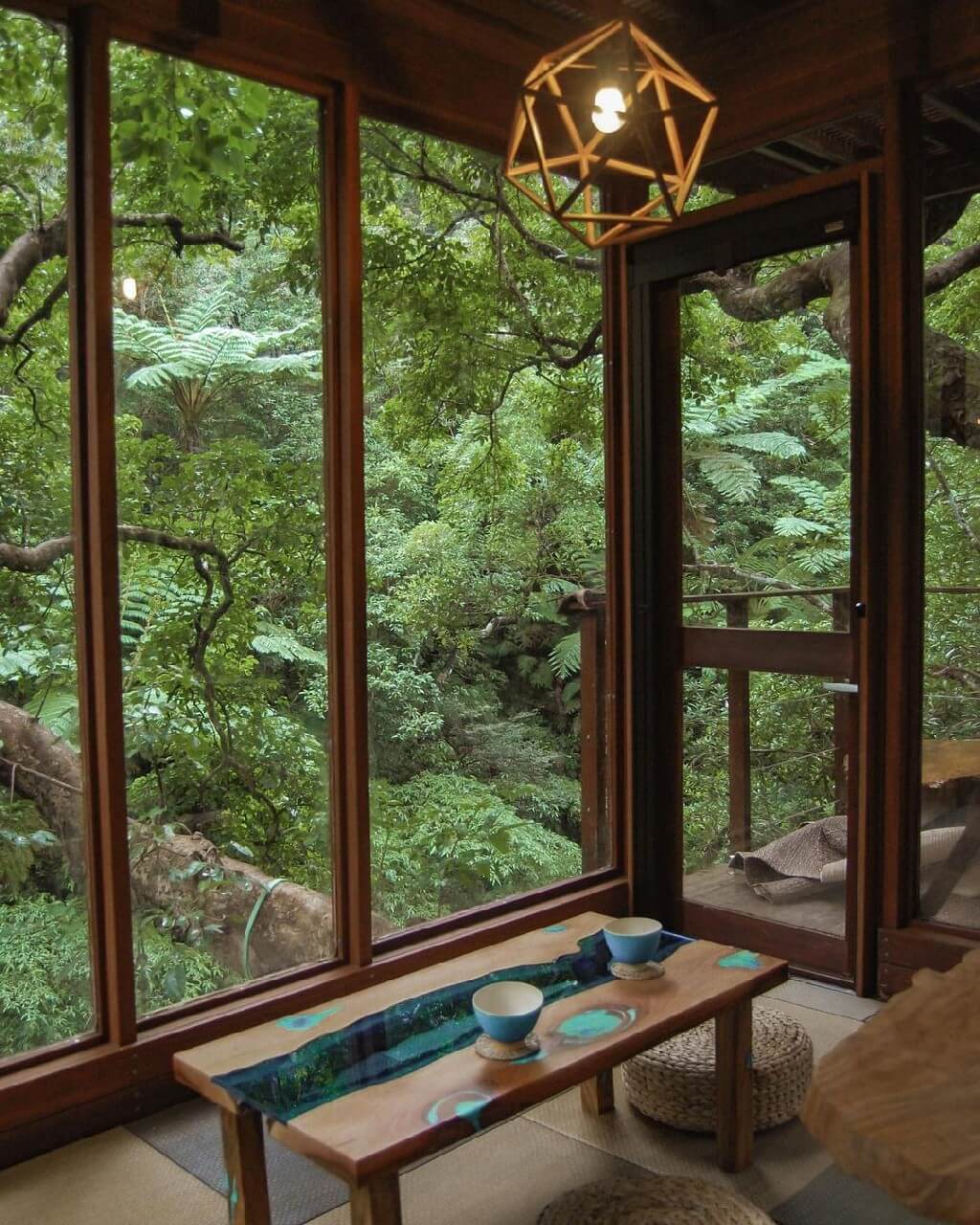 The resort features the Aerohouse, a communal treehouse consisting of a kitchen, bathrooms, and relaxation rooms. The father-daughter team focuses on ways to help the local community, like rebuilding a watermill at the Shizogumui waterfall that had been destroyed over a century ago.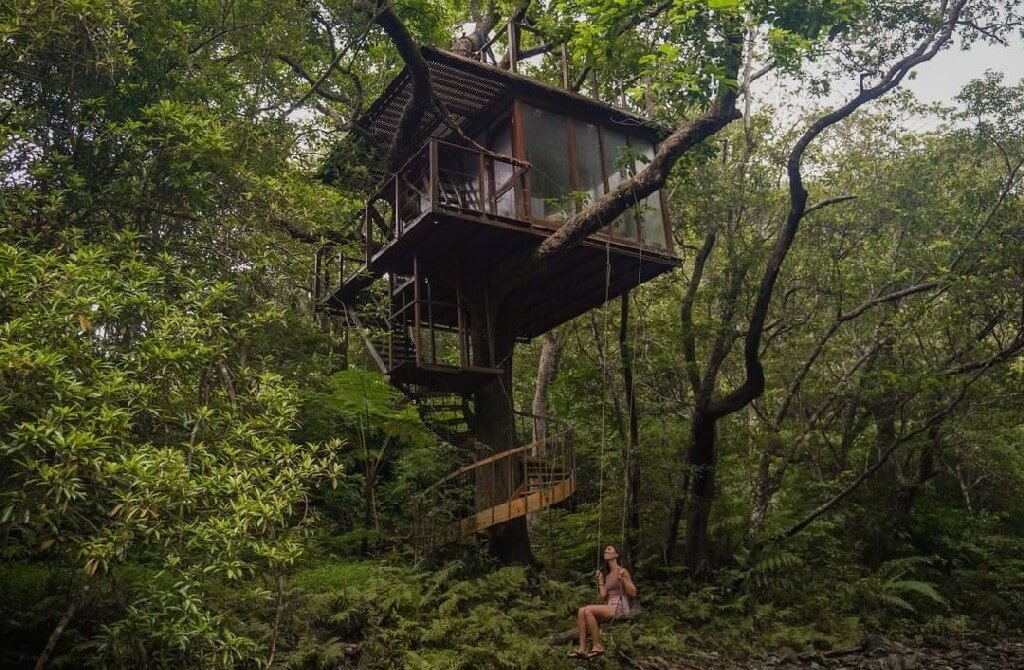 We really hope you liked our article. Feel free to pin all the images to your favorite Pinterest board. Meanwhile, you can also visit our Pinterest boards to get more inspiration.
Get more ideas for your projects and find functional, stylish, and sizable lighting and furniture choices:

Source: AD Middle East