1973 was the year Kips Bay began; that year, several dedicated supporters of the Kips Bay Boys & Girls Club launched the Kips Bay Decorator Show House to raise funds for after-school and enrichment programs for the children of New York.
For 47 years, Kips Bay Boys & Girls Club has celebrated the best interior design by transforming a luxurious Manhattan home into an elegant display of fine furniture, art, and technology.
For big design enthusiasts, Kips Bay has been an unmissable event as it is known for driving interior design trends around the world.
In 2021, two events took place, one in Palm Beach and the other in Dallas, both of which will astound design fans. This year, through April 3rd, the first event will be held in Palm Beach, Florida.
When it came time to think about the 2022 Kips Bay Decorator Show House, the 24 designers didn't need to look for inspiration. Turning to local styles past and present, they created rooms as fresh and vibrant as the palette the Florida destination is known for.
Collor and pattern: and an overwhelming sense of whimsy; after all, we are talking about brilliant designers. Located in the Old Northwood Historic District, the home marks the fifth major fundraiser for the Kips Bay Boys & Girls Clubs of Palm Beach County.
Any enthusiast sees this house as an inspiration, regardless of where they live. The house presented at Kips Bay is thus a combination of past and present when it comes to design choice.
Upon arrival, guests are greeted with landscaping by Bell Design, Inc., which includes a festive pergola and elephant topiaries, signs of the attitude and elegance of the interior rooms.
Once inside, layers of detail drawn from the county's fanciful and grandiose style history meet intricate ceiling details, railings, and bold color combinations. These bold colors can also be seen in the 2021 Kips Bay in Dallas. The way there is a crazy combination of colors makes this dining room a highlight throughout the house.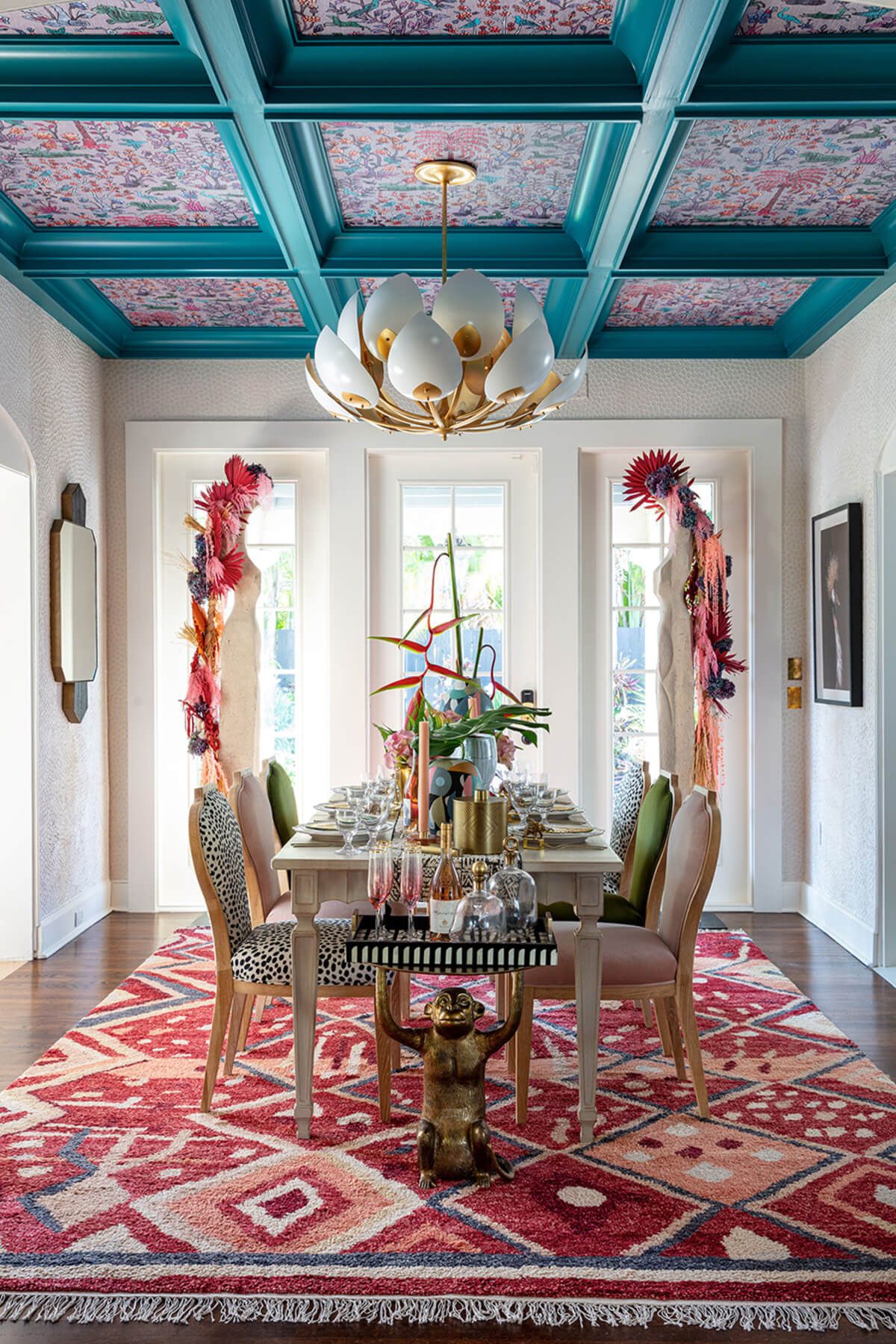 To better understand this year's choices, we collected some opinions from the designers.
Paloma Contreras described the direction of her sunroom, noting, "Many of the features you see that I feel are emblematic of Palm Beach, but I wanted to execute them in a more modern and more restrained way than the typical."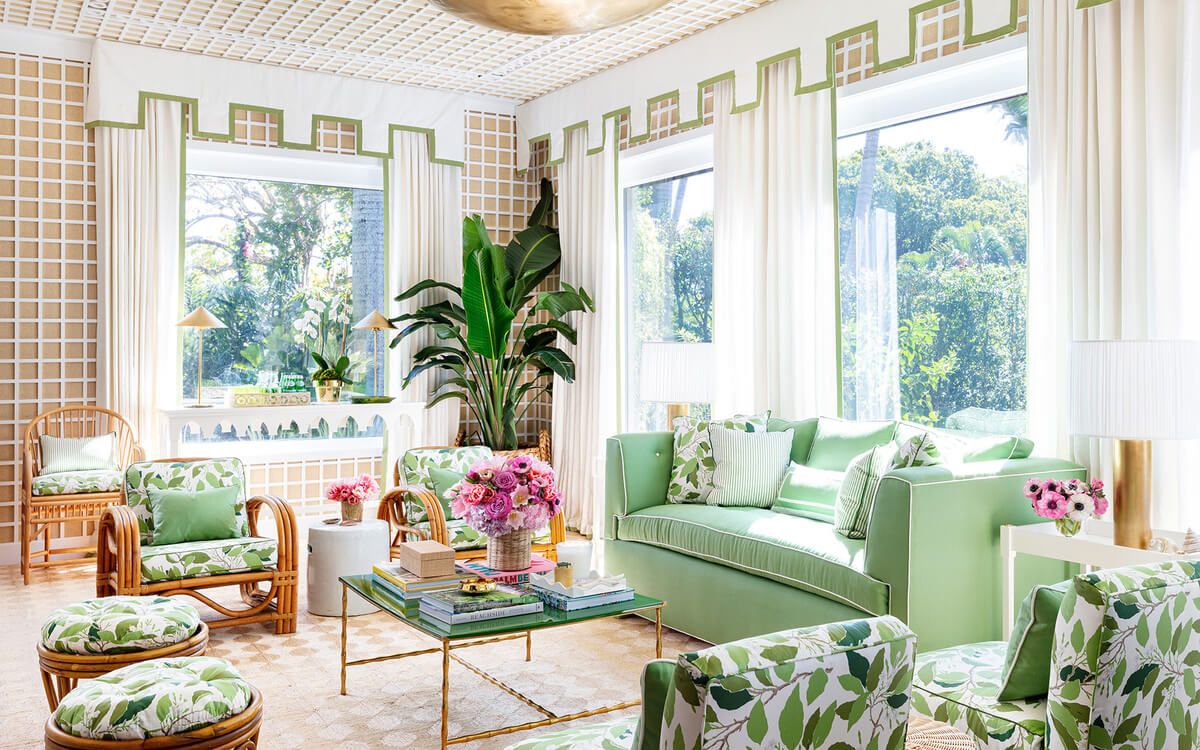 Cathy M. Austin, who designed "a bright, colorful casita" as part of the guest house, shared, "Everyone I've met here is such a colorful character, so every person is the inspiration behind my space." You can watch the "colorful casita" as Cathy describes below; take a look.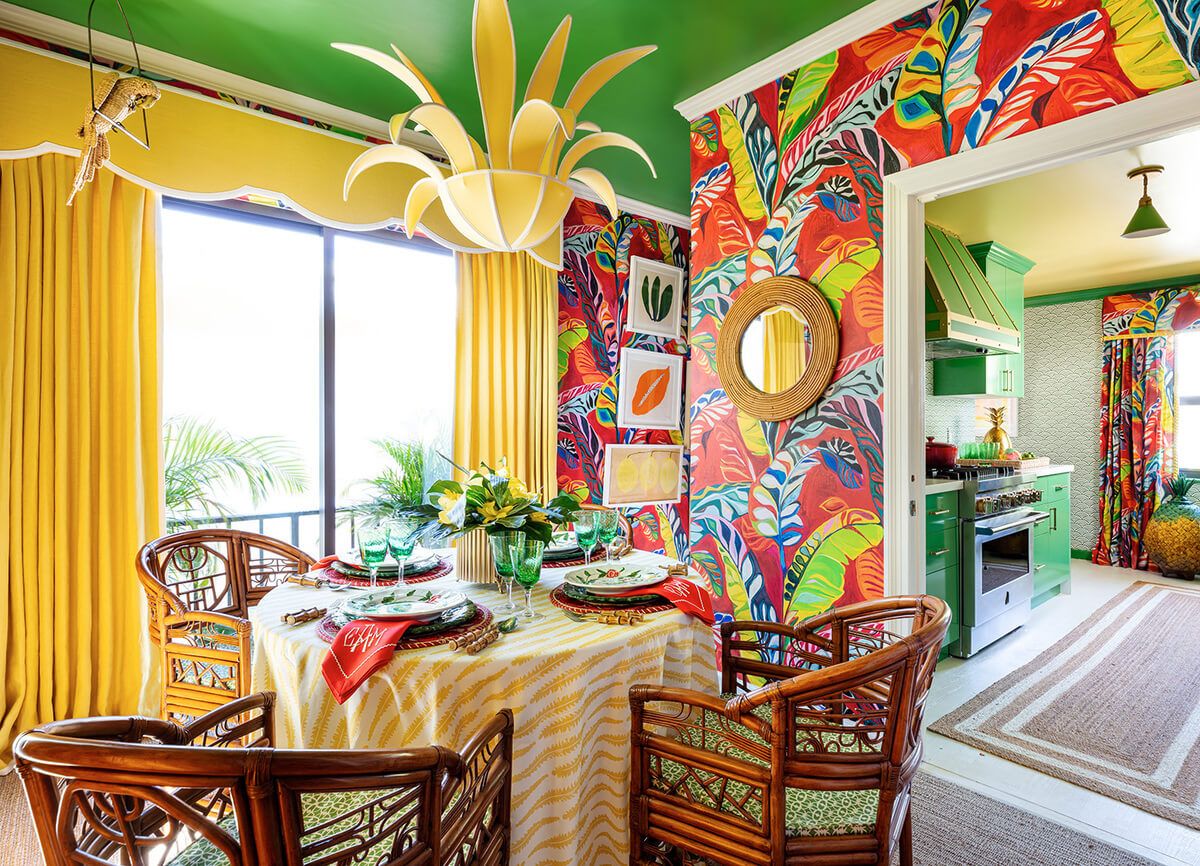 While Alice Engel of Peter Pennoyer Architects, who designed "a living room inspired by Florida days," shared that the tangerine grasscloth on the walls of her space was "a nod to Florida's citrus cultures with a mural of lemon trees." painted on top." You can see this room below, a room full of color, but where all the elements come together and show how detail can make a difference in decorating a house's interior.
Thus, all the house rooms are unique; however, they complement each other.
Whether in 2021 in Palm Beach, in Dallas, in 2022 in Palm Beach, or even in any other part of the United States of America, the Kips Bay Decorate Show House is an event for those who love design, should not miss.
We really hope you liked our article. Feel free to pin all the images to your favorite Pinterest board. Meanwhile, you can also visit our Pinterest boards to get more inspiration. The reality is that it doesn't take 24 designers to renovate your home; it can be you.
Source: Galerie Magazine
ARE YOU INTO INTERIOR DESIGN?
If so, discover modern furniture and lighting designed by design lovers for design lovers. All you need is to download the Hommés Studio catalog. To complete your interior design project, choose the high-end homeware by ACH Collection.