No more searching! We have made a list of 10 fresh furniture decor ideas for you to complete a unique and stylish interior design project. Check it out!
Looking to find furniture decor ideas to finish a project? As with any other space, identity and aesthetics can define the shape, material, and finish of the furniture you choose. Check out the list with some furniture decor ideas that match various styles: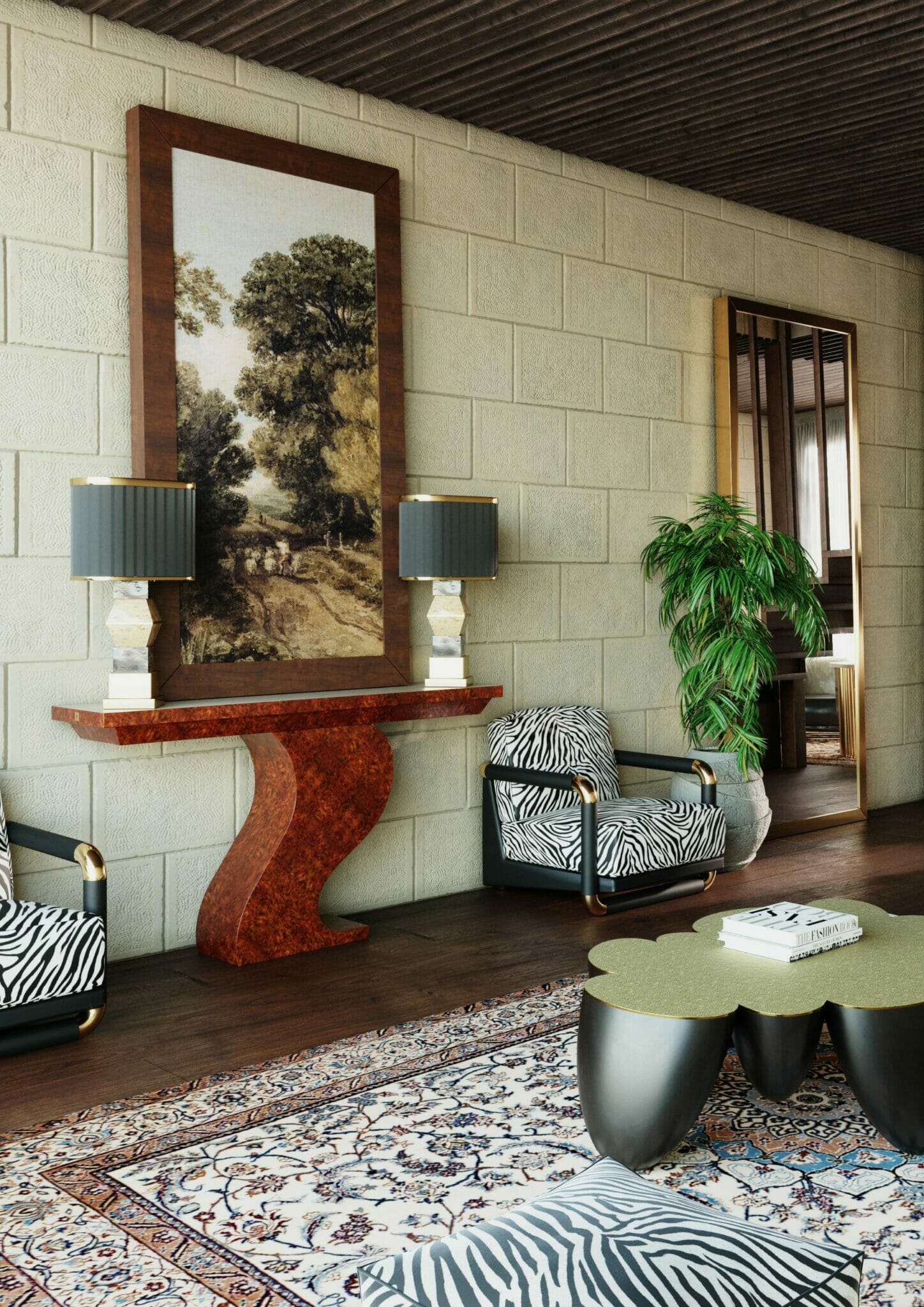 1 – Decor Ideas Using Rugs
Even though our focus in this article is to give furniture decor ideas to complete your project, we wouldn't miss the opportunity to share some decor ideas using rugs, because these pieces are perfect to complement any room decor with boldness and comfort.
There are many options for using rugs in spaces. You can choose per decoration style, per room, if is an indoor or outdoor area, and even.. Choose the best one considering the comfort of your pet!
The most important thing for entrance halls is to think about functionality, since entryways rugs also protect the floor from dust and dirt. When used in other rooms, such as the living room or dining room, they provide a source of warmth and make the room feel more comfortable.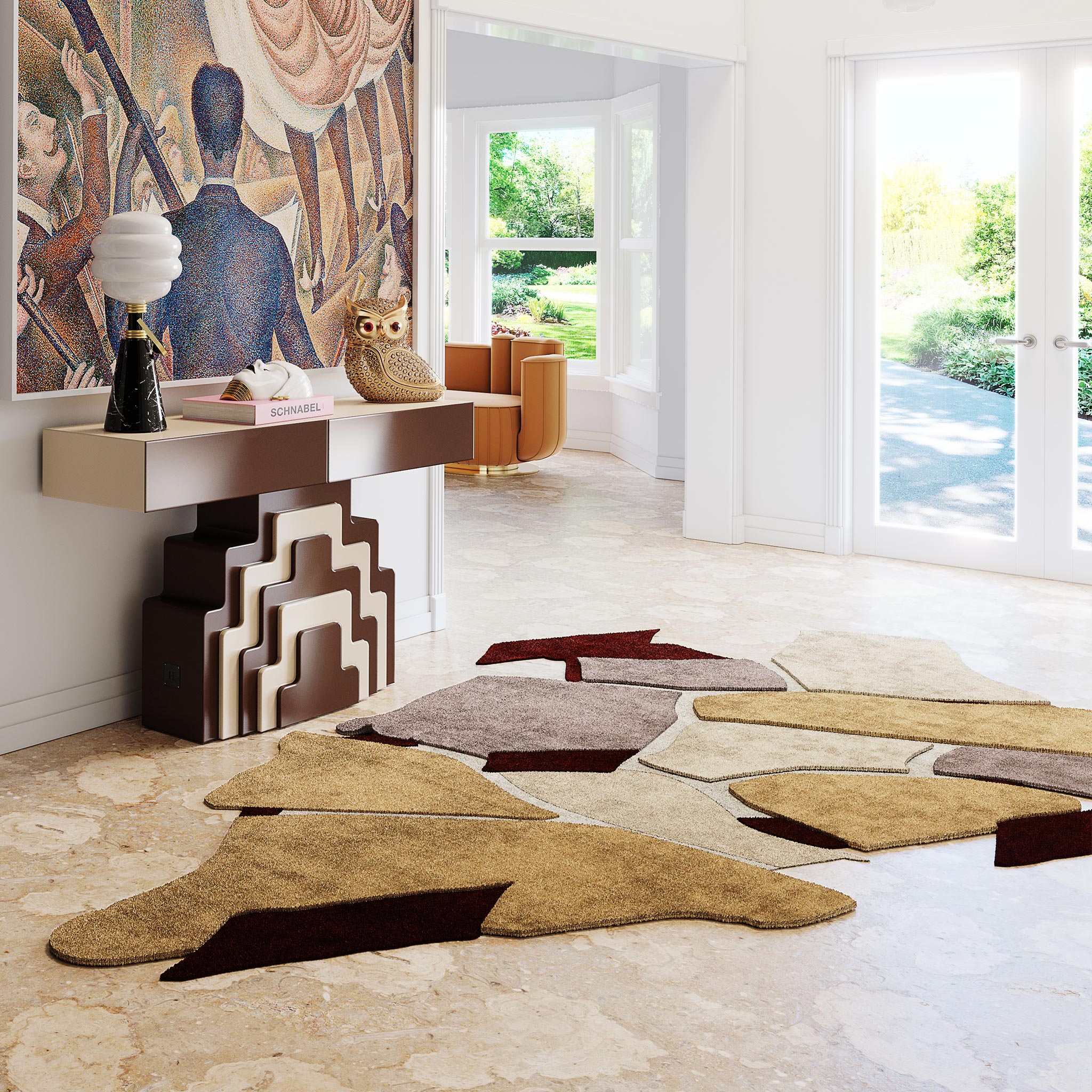 2 – Center and Side Tables Decor Ideas
If we are discussing furniture decor ideas, we need to highlight center and side tables – the ultimate pieces to complete any living room project that can be both – practical and beautiful.
Center and Side tables are essential for any modern living room, and that is why we have some furniture decor ideas with these pieces. Center and side tables can offer personality and elegance and serve as decorative and functional furniture. The best options are those that can complete the room setting while being able to be the first thing to attract guests' attention when they enter your space.
For this reason, when selecting a table, make sure that the furniture you choose is appropriate to the decorating style of the project. A Mid-Century modern living room, for example, asks for a wooden coffee table. At the same time, an Art Deco decoration will welcome a marquetry center table or a square coffee table with metallic finishes. A marble or travertine table, meanwhile, will keep it simple and elegant for a more Minimalist interior.
Important note: Consider the center table's height before finishing your project. A coffee table should be about the same height as or a little lower than your sofa and armchair seat.
3 – Firepits
Fire pits are trending in interiors – these luxury furniture decor ideas are perfect to match any modern outdoor area project and make it perfect during all the seasons – making the summer nights more memorable and warming up the winter days.
Fire pits are a great example of a furniture decor idea for creating cozy environments with friends or family. In addition, besides being an eye-catching feature in your decoration, fire pits can be used both indoors and outdoors as ambient lighting or as a complement in larger projects.
To choose the ideal model for your project, the first thing to keep in mind is whether you expect this furniture to be fixed or mobile. Freestanding fire pit models made of textured stainless steel will not only add a unique experience but will also fit perfectly into a modern exterior design project.
4 – Room Dividers Ideas
For sure, we need to add room dividers to our furniture decor ideas. If you are searching for furniture decor ideas to complete your project, this might be a room divider! There are several ways to use folding screens to add flexibility to your space by creating cozy areas out of one larger room, from modern to art deco or mid-century modern.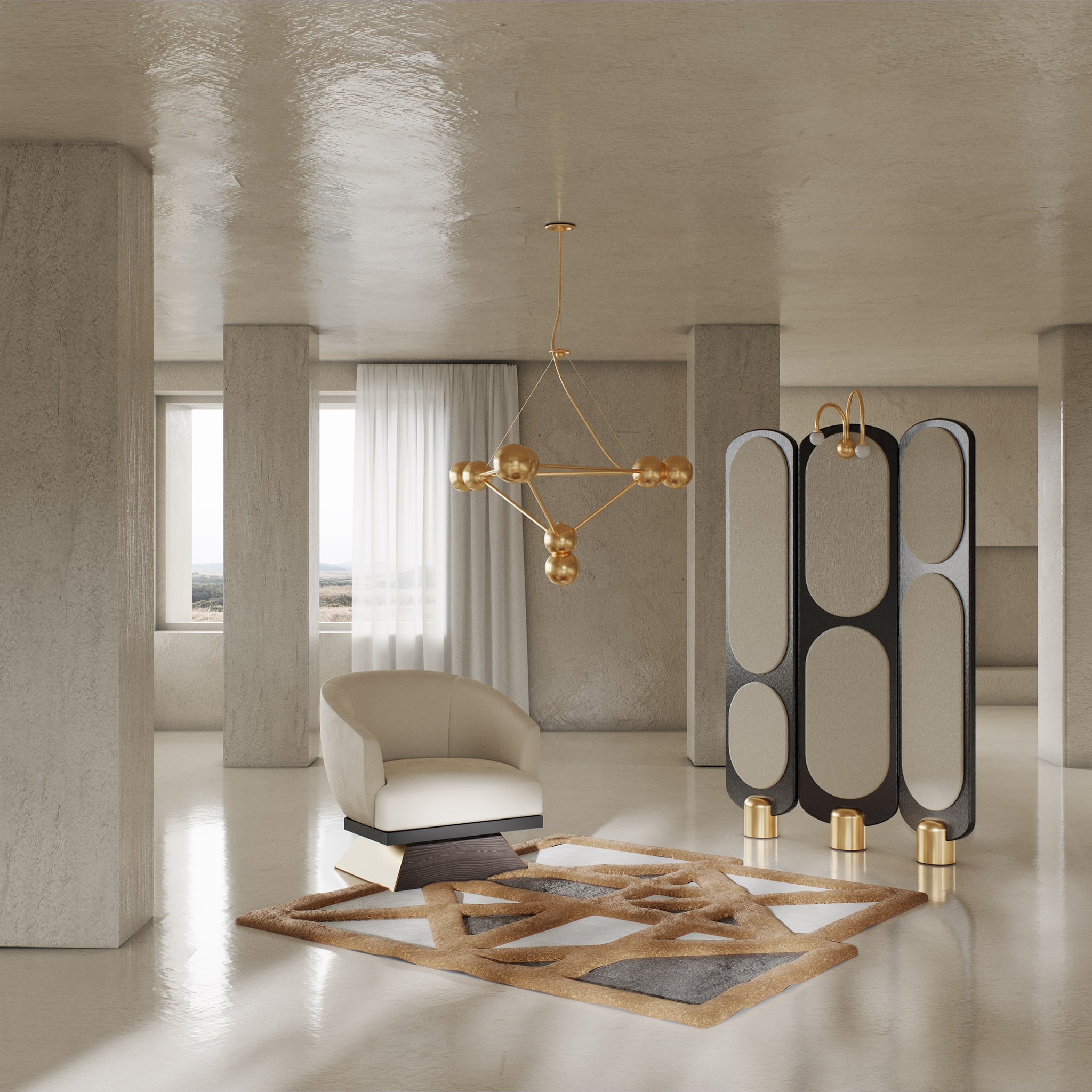 No products were found matching your selection.
No products were found matching your selection.
No products were found matching your selection.
5 – Poufs Decor Ideas
If you are looking for furniture decor ideas to help to improve your project comfort, we have the perfect one for you. Poufs are ideal for having extra seats in the space without using sofas or chairs, and still having comfort. It is simple to reconfigure and encourage socialization when you have guests, may function as a footstool or even, as an end table.
A circular pouf, which resembles a large pillow, fits perfectly in a TV room or a teenage bedroom. If the main idea is for ornamental purposes, on the other hand, opt for a luxury pouf that will bring your modern outdoor decor to the next level with refined materials and shapes.
6 – Mirrors ideas
Continuing with the decor ideas, let´s explore the mirrors. Using mirrors is perfect for brightening spaces and also provides your projects the impression of extra area. With that in mind, according to the object's function, you can select from a full-length reflection, a dressing, or specific wall mirrors with different shapes, colors, and sizes. That will be the "icing on the cake", capable of bringing even more glamour and elegance to your space.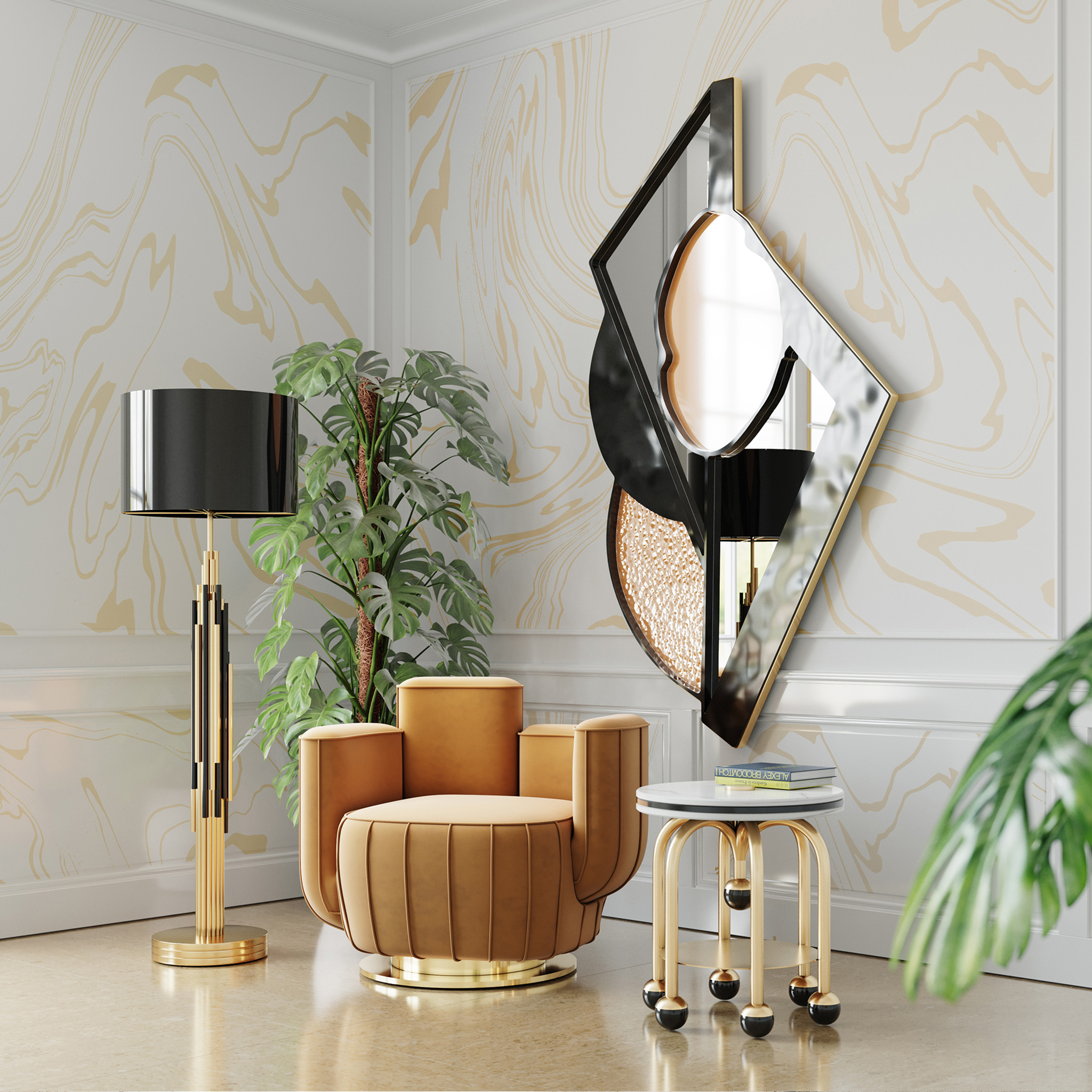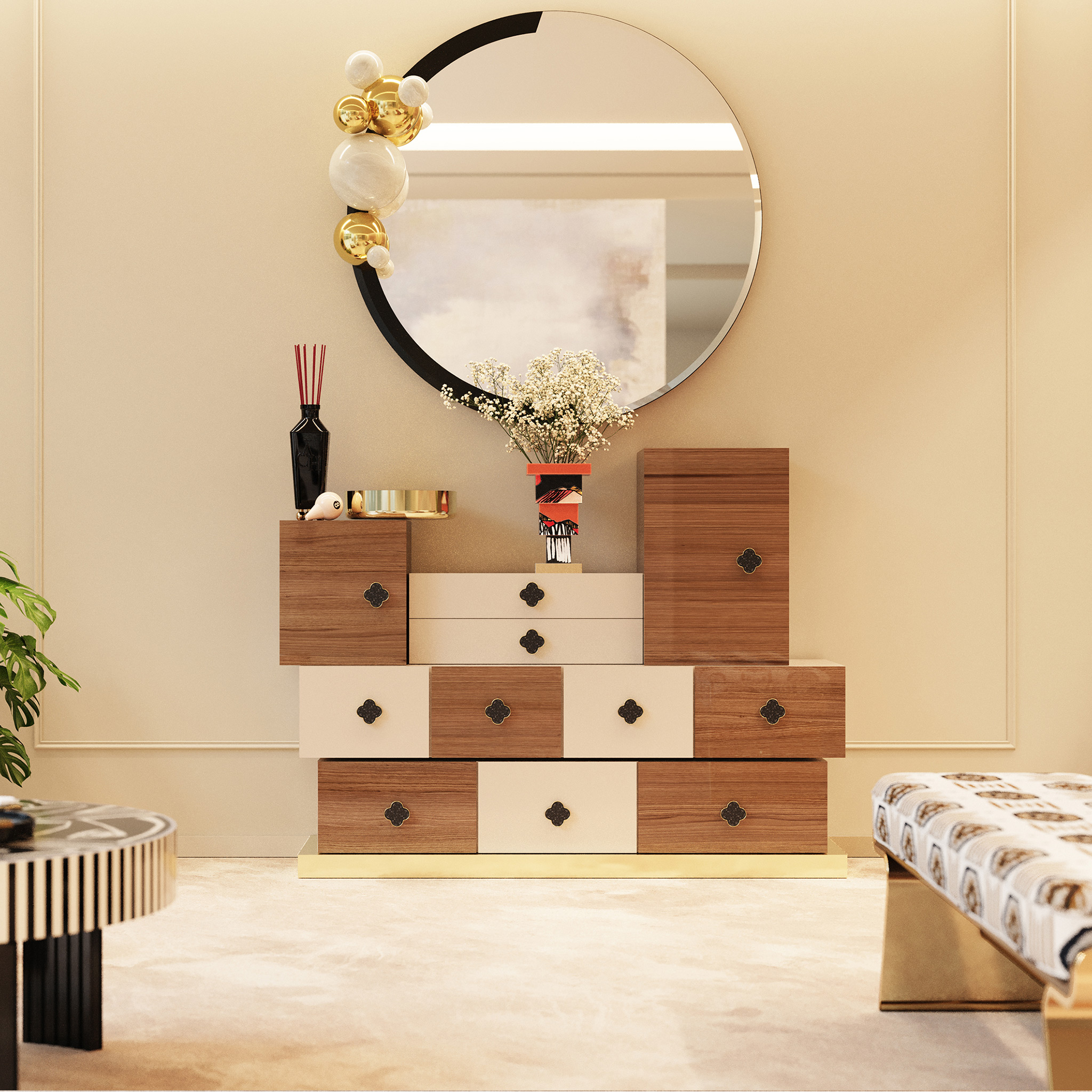 7 – Benches and Armchairs furniture decor ideas
If you need furniture decor ideas that are easy to combine in different home spaces, you need to read more about Benches and Armchairs.
Very versatile in interior design, Benches and Armchairs are excellent examples of furniture decor ideas that go well with almost any type of project. A modern bench that today makes up the decor of your entrance, for example, tomorrow, may fit perfectly in your bedroom. On the other hand, an art deco-style bench model will free up space in the dining room because, besides being stylish, it is a practical piece of furniture that fits just underneath the table.
Following the same idea of versatility, armchairs work as wild cards to complement projects in an elegant and functional way. There's no doubt that a mid-century or modern armchair elevates your interiors, be it a bedroom, a living room, an office, or even an entrance hall. Still, a unique armchair with sophisticated details can also delimitate an area or add a cozy atmosphere to the room.
8 – Finish Decor Ideas Using Lightings
Some items can make the whole difference in a room, and that is why we have some furniture decor ideas using lightings – to brighten up and make any room more stylish.
There is no place in the home decor where using lighting doesn't look good. So another option for furniture decor ideas to finish your project is the use of suspension lamps, chandeliers, sconces, table or floor lamps to add extra elegance and catch the attention of your guests.
The cocoon product family, for example, is inspired by all the shapes of Art Deco jewels and luxury. They are perfect for transforming the atmosphere and are a great case of a high-end interior design project.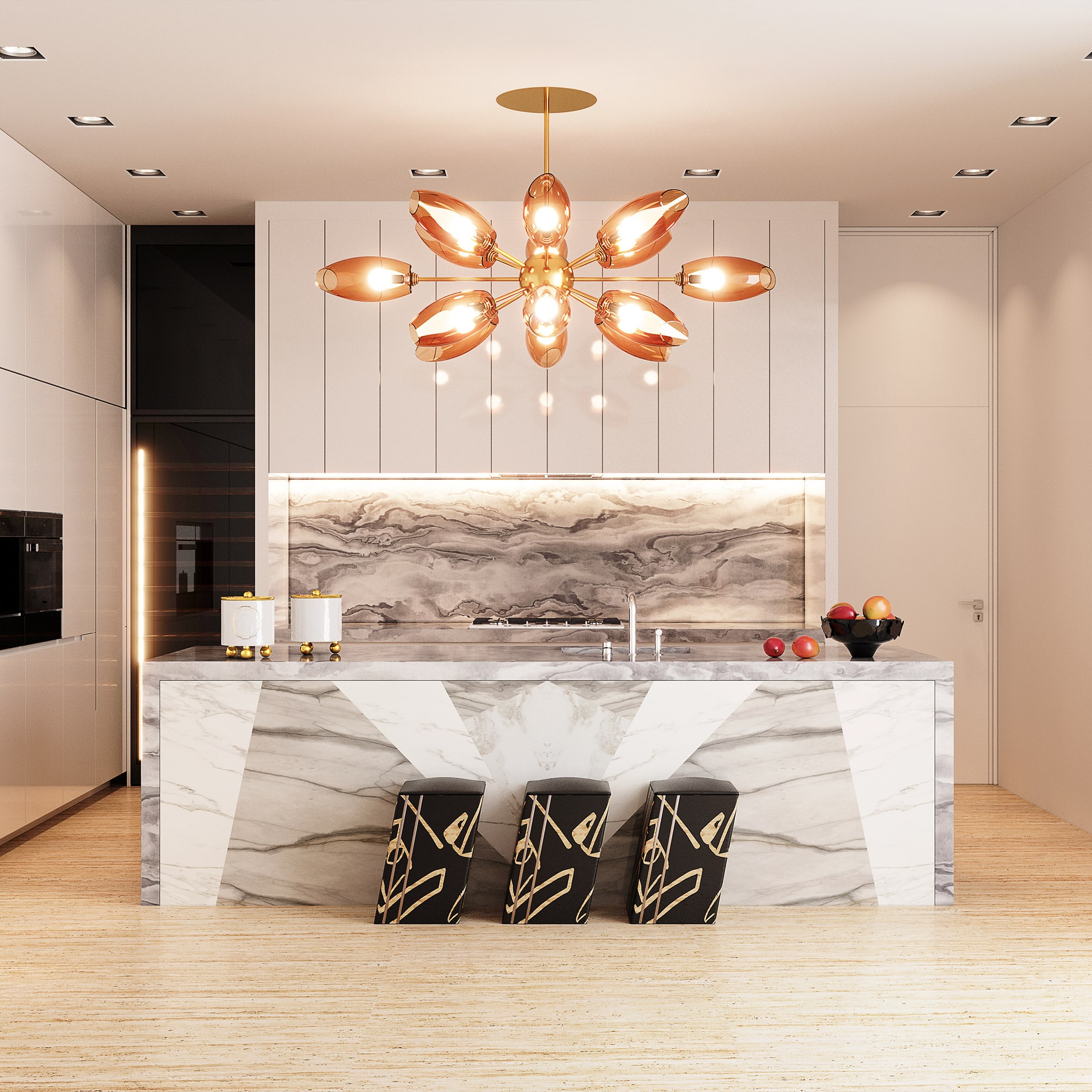 No products were found matching your selection.
No products were found matching your selection.
9 – Bookcases Furniture Decor Ideas
Bookcases are excellent furniture ideas to increase any project. These versatile furniture pieces wonderfully conserve space and display beautiful memories. The bookcase is an excellent addition to any room due to its highly decorative and practical function, which can be placed in a home office or a unique living room corner project. A modern double-sided bookcase design is the perfect piece to complement your space with a luxury touch.
No products were found matching your selection.
No products were found matching your selection.
10 -Accessories
Now that you discovered some furniture decor ideas to complete your interior design project, nothing better to complete a project than adding accessories to the decoration. Let your inspiration guide you and be enchanted by models of pillows, candles, paintings, pieces of art, or diffusers.