Today we bring you 12 suggestions and ideas for an intimate and modern Dining Room. Through this article, by checking these Mid Century Modern Dining Room Furniture out, you'll find inspiration for your interior design project.
12 dining rooms, some are moderns, others are mixing new and old furniture pieces, which creates a sense of nostalgia.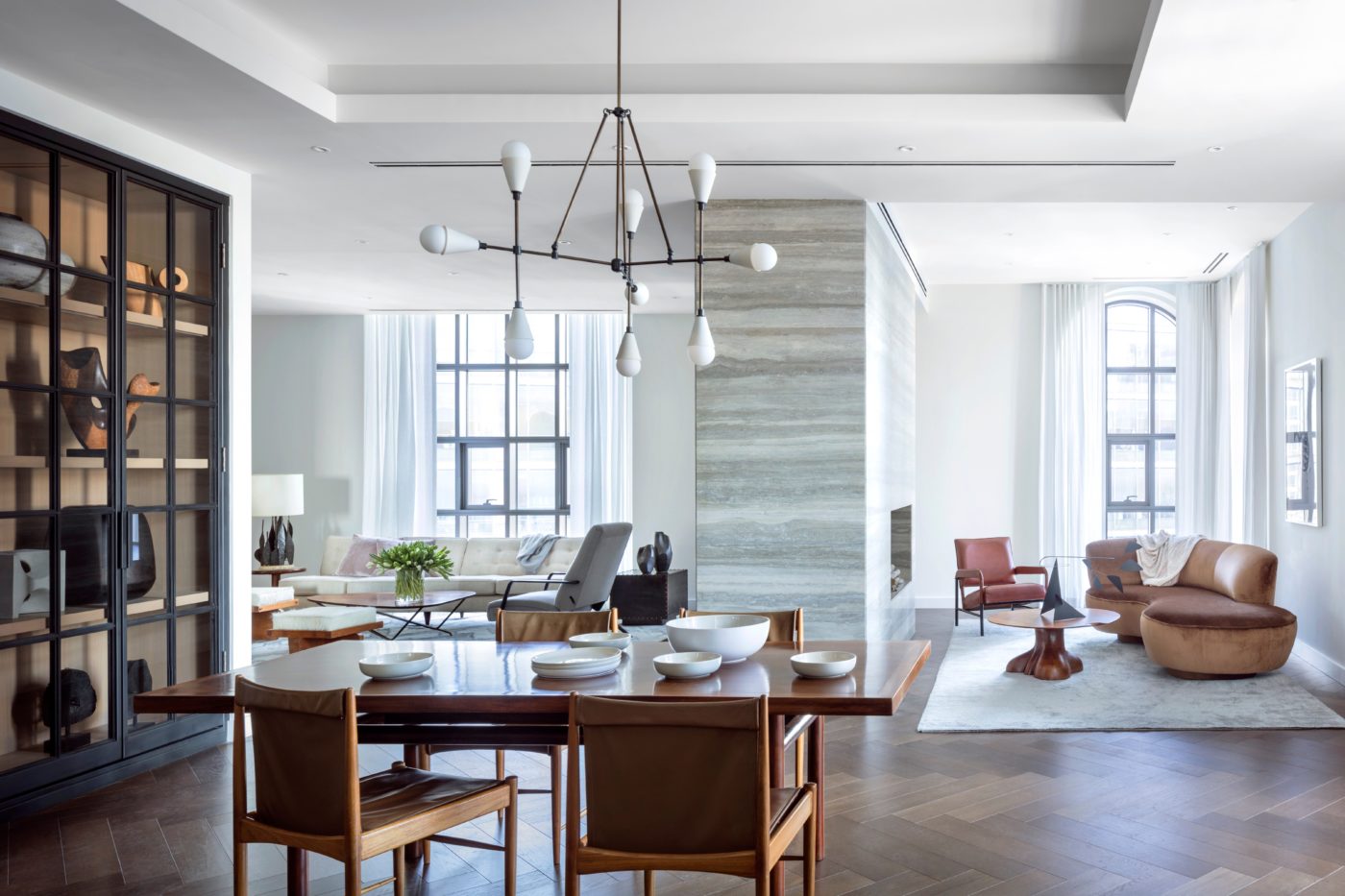 For an open-layout New York apartment, designer Brad Ford decided to use a 4 person wood table and leather chairs with the same tones. Plus, the dining area doesn't have a rug, which makes us think the designer wanted to keep the color flow.

Cashmere Interior LLC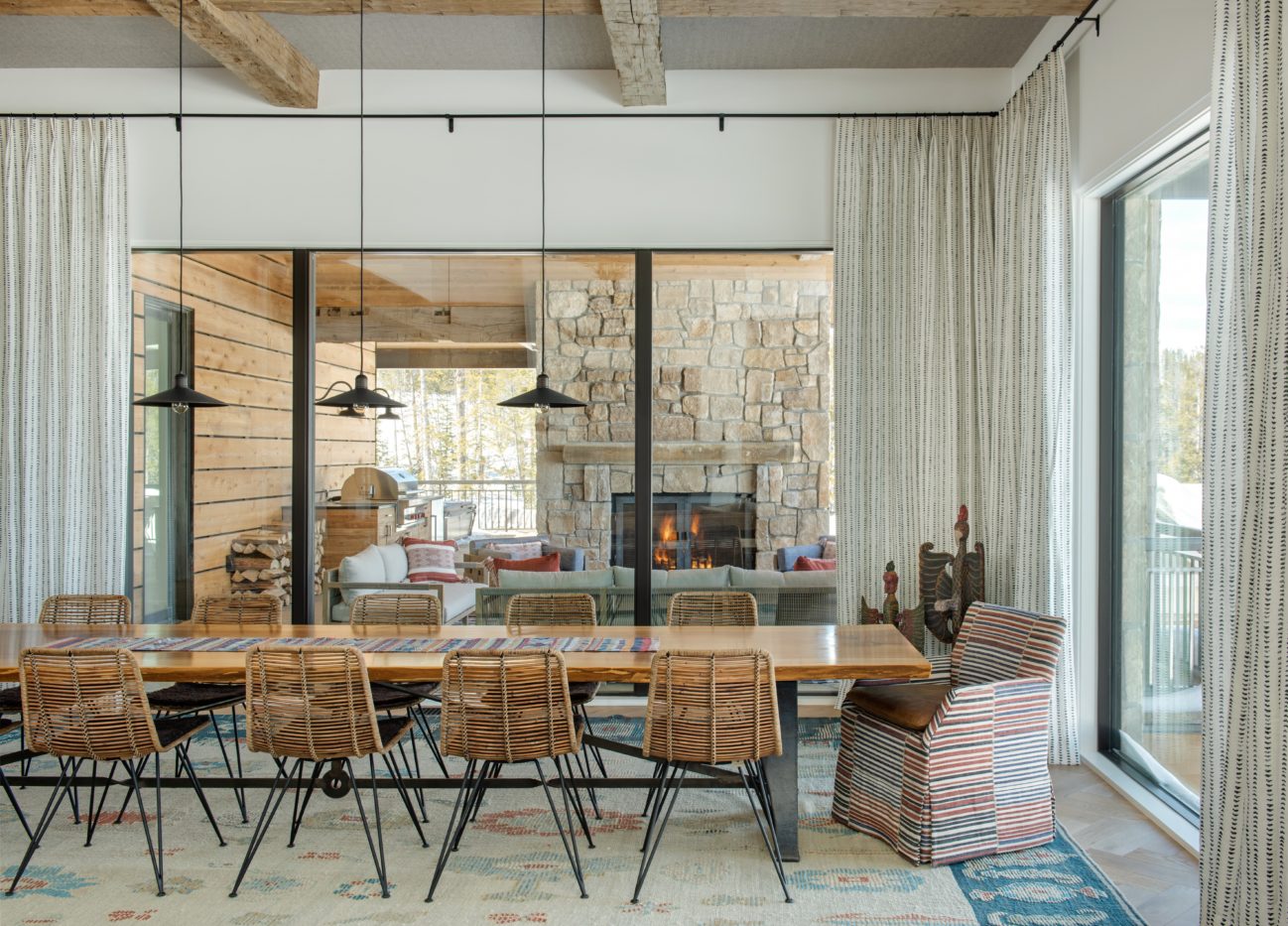 In this Ski Chalet by Cashmere Interior LLC, the landscape is the most valuable aspect. However, the chalet has a modern house design. The dining area has bamboo chairs, three matte black pendants, above the live edge wood table.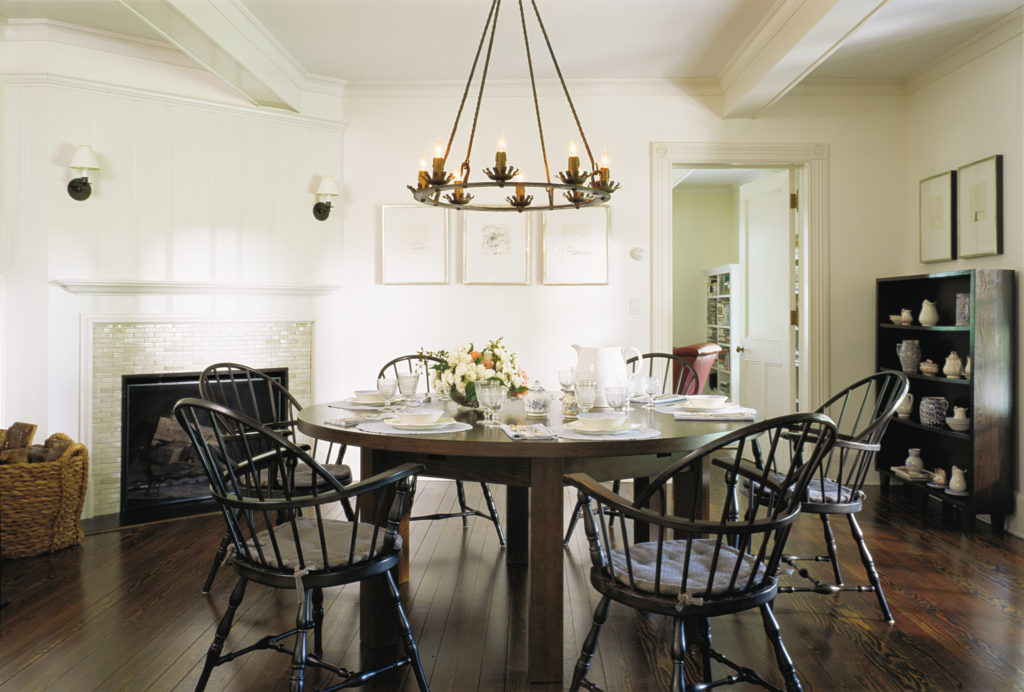 This Thad Haye's design for a coastal home has a round iron chandelier above a classic wood table and Windsor armchairs.
This work of Sara Story has on its walls embossed leather-inset millwork panels. Also, the ceiling by Miriam Ellner has brass detailing and gilded oxidized silver-lead, which makes this room quite dramatic.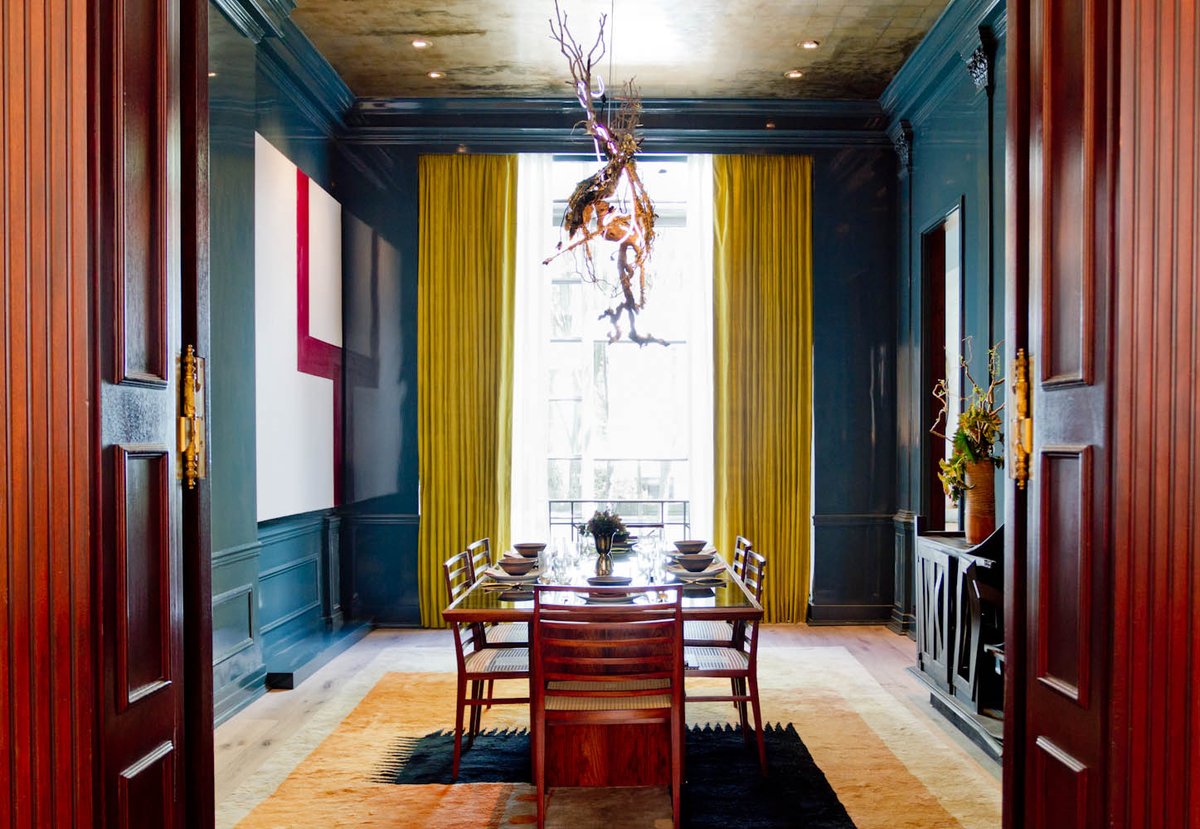 Kips Bay's House dining area has Japanese gold-leaf paper on the ceiling, paired with a high-gloss wall. Kristen McGinnis chose Joaquim Tenreiro's dining table, R & Company's chairs, and the neon light installation was a work between McGinnis and Elliot Hundley.
For this Autumn vibe's season, we suggest this Safari Dining Room look, by Hommés Studio. It portraits warm colors and organic elements join forces to present a comfortable and timeless dining experience.
Celerie Kemble Interiors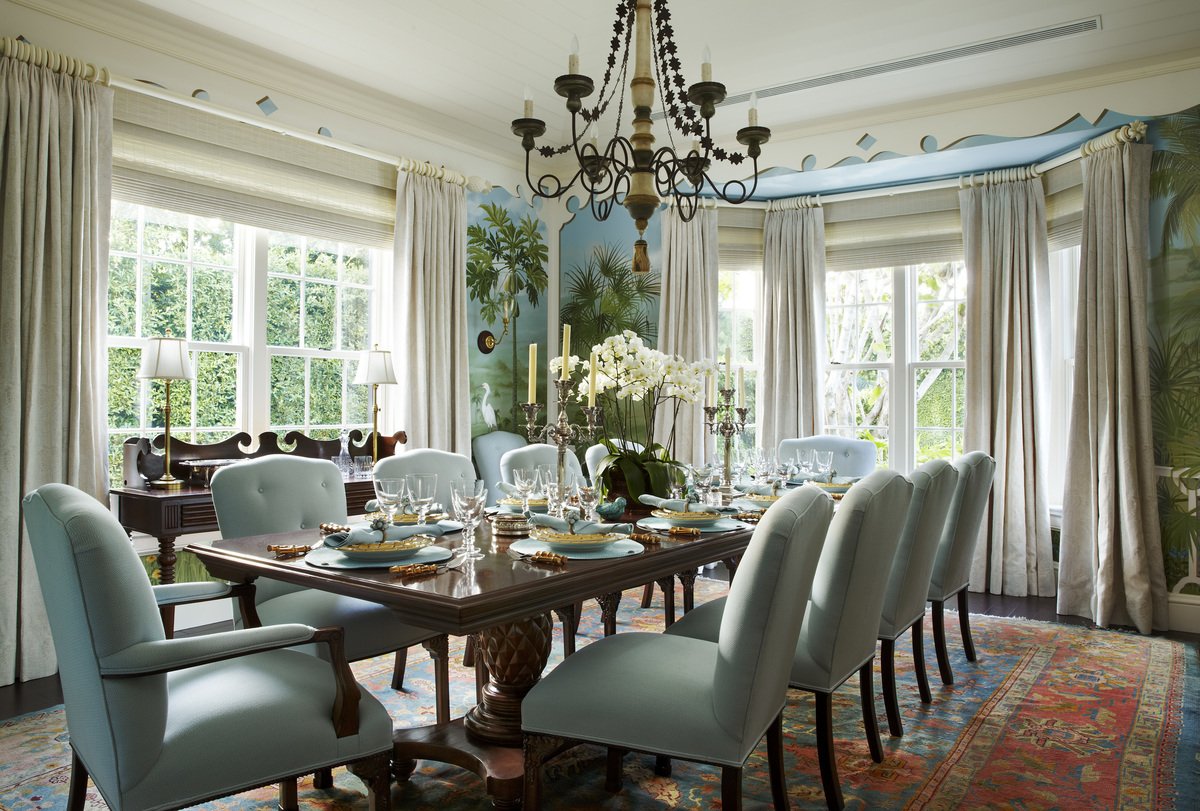 Here we have a Palm Beach house decorated by Celerie Kemble Interiors. This Carved-wood base dining table is surrounded by pale blue tufted chairs, including two armchairs.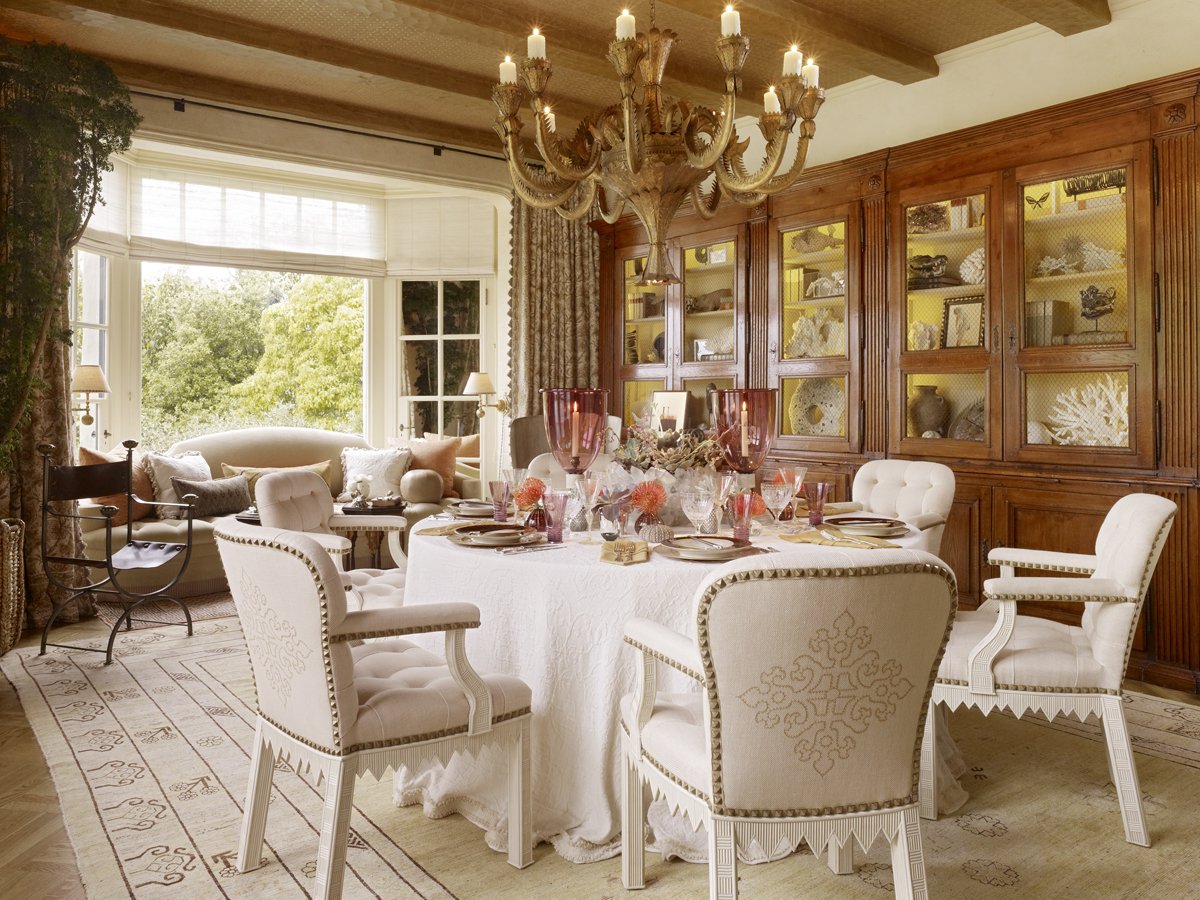 Tucker & Marks was the design company that worked on this project in 2010. As we can see, it's a classical design inspired in the 18-century, with antique furniture pieces.
This colorful and festive design could only be in a Latin country. There's a vibrant piece of art, an outstanding gold chandelier, and pillow-topped chairs. A vacation home by Sofía Aspe.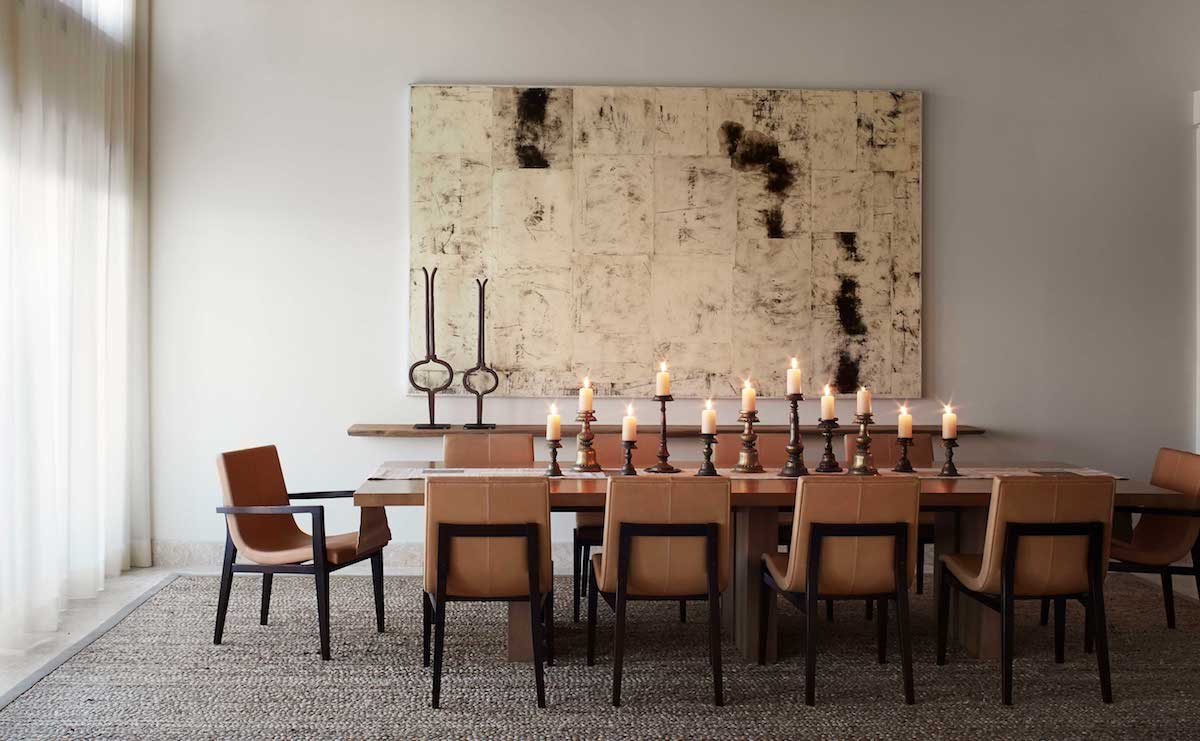 In the dining room of this house in the British Virgin Islands, a neutral palette and simple furniture play the main role. Soucie Horner chose it to create a relaxed place and a sense of elegance.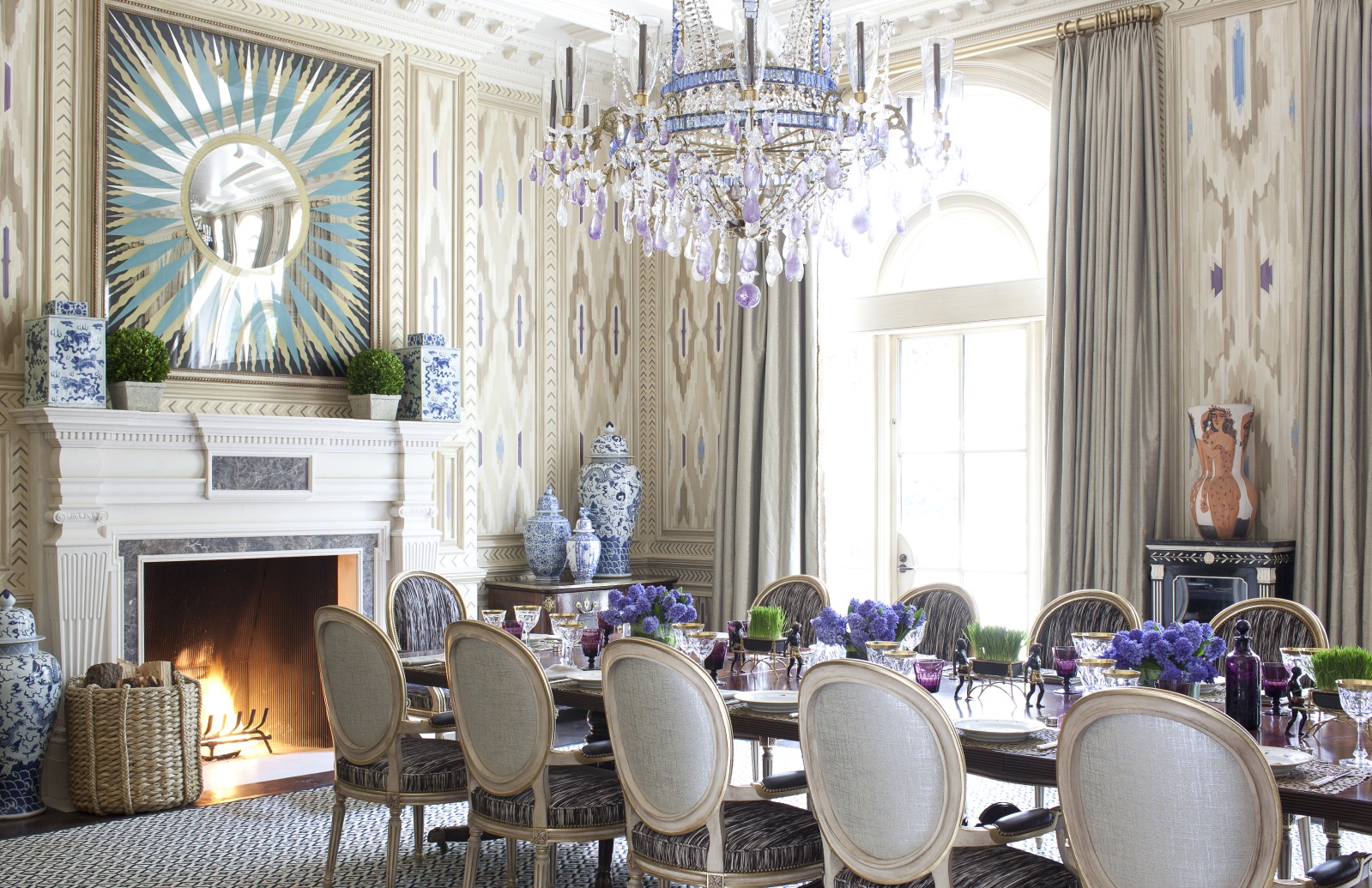 Kelli Ford's dining room, with a high ceiling, is designed by Kristen Kelli. It has stunning chandeliers and an out of the box mirror, above the fireplace.
Emily Summers Studio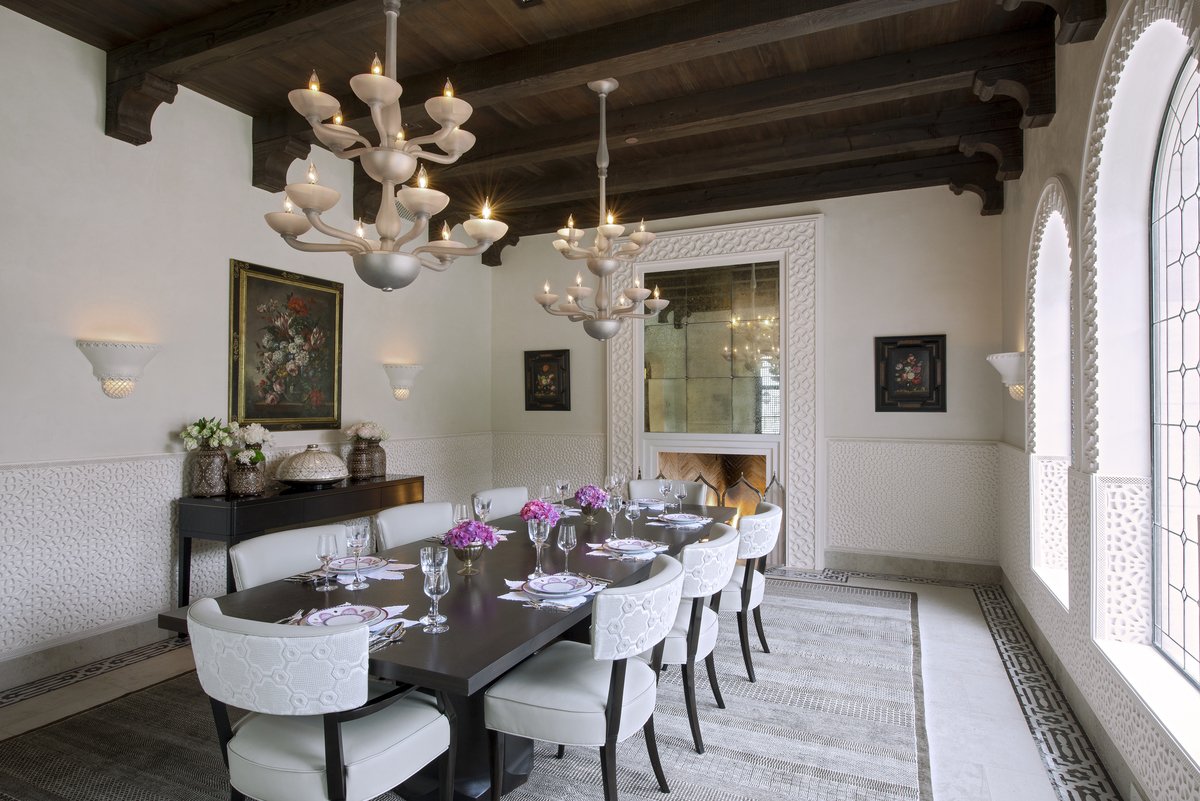 In this Dallas Dining area, there are two Murano glass Mizar chandeliers by Pierpaolo Seguso. Also, a Moroccan mosaic tile border which makes a difference in the room. Last, but not least we have Martino dining chairs by Nancy Corzine.
We really hope you liked our article and the interior's suggestions. Feel free to pin all the images to your favorite Pinterest board or to print it and use it on your projects' mood boards. You can also visit our Pinterest boards in order to get more inspirations.
Get more ideas for your projects and find functional, stylish, and sizable lighting and furniture choices: