"As we move into a new decade you will see a return to the classic.
Interiors free from the rigor of the prevailing modern taste. Life is tough enough as it is, does your sofa need to be too?" — said Kevin Isbell of Kevin Isbell Interiors to ELLE Decor about the trends that will mark 2020.
As the name suggests, classical interior design is deeply influenced by classicism – a reverence for the classical period and its aesthetics – and the Western classical tradition.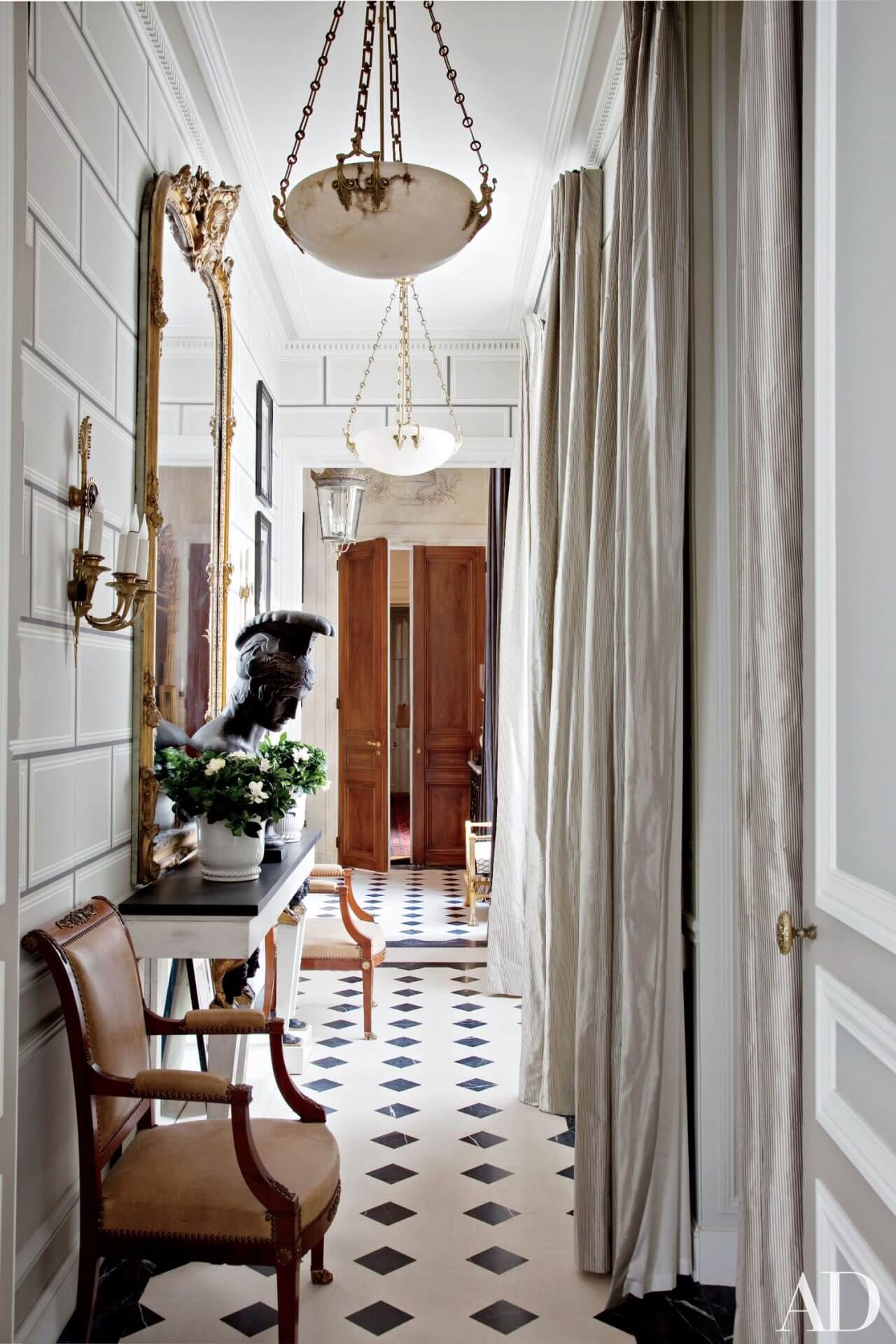 This design style is recognized by its saber legs, strapped leather seat (although upholstered designs are now common) and curved back.
Other key features of the classic interior style include marble (busts, fireplaces, sculptures), laurel wreaths, columns, architectural nods (broken pediments, domes, friezes, and cornices), swags in both drapery and decorative motifs, and murals.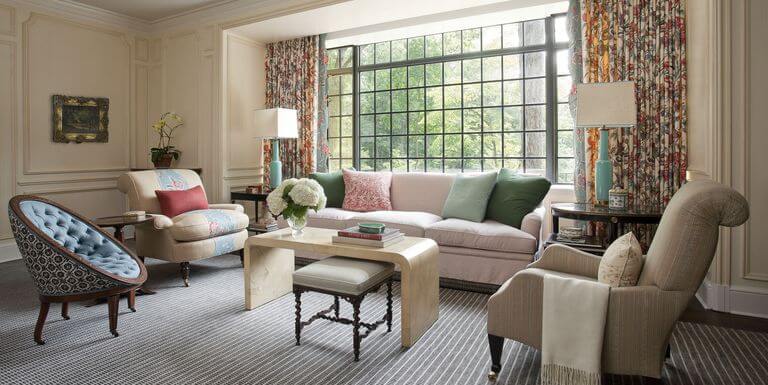 The classic interior design starts with a center of focus, on which the other elements of the room fit in. This center of focus can be composed by different elements.
An antique-style fireplace is one of them, but other options are a chest of drawers, a massive dining table, a kitchen island, or an impressive staircase.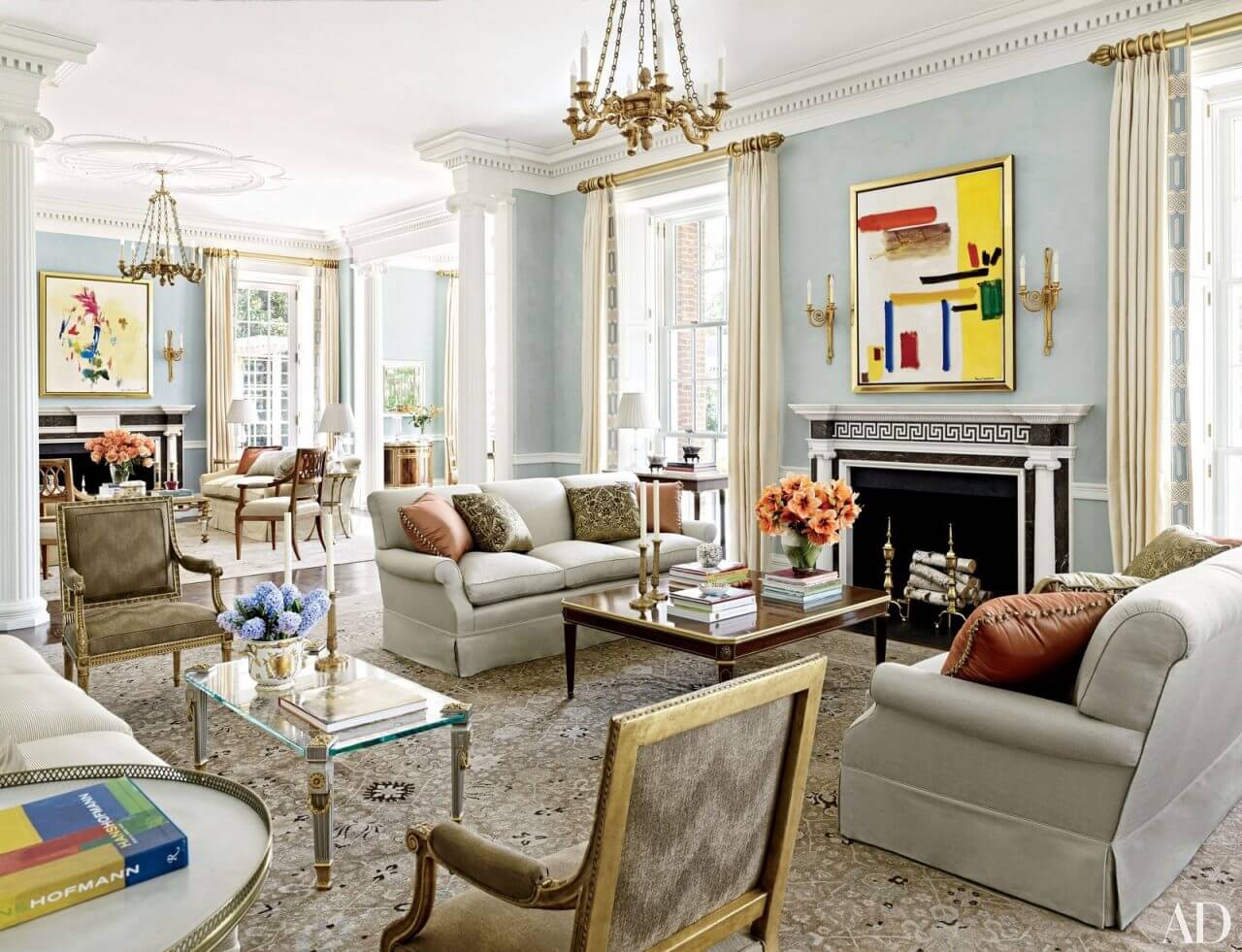 Classic interior design uses all the colors of nature: deep blue, all brown shades, yellow, green, gray. Bright pastel wall hues match the colors of warm wood furniture. All shades of burnt clay are also popular.
Sometimes bright and dark colors are also used – green, dark blue, or blue, contrast with white ceilings, embossed by molds. Black can be used to frame and emphasize some elements in the interior.
The furniture used in this style shines with luxury, like all elements of the classical interior. It's usually made of quality wood: mahogany, walnut, patterned birch and characterized by regular geometric shapes.
Classic-style furniture is mostly handmade, and can be slightly decorated with classic flowers or lace-like motifs.
We really hope you liked our article. Feel free to pin all the images to your favorite Pinterest board or to print it and use it on your projects' mood boards.
You can also visit our Pinterest boards in order to get more inspirations.