Rattan furniture is having a moment according to ELLE Décor Trends for 2020.
It isn't just for outdoor furniture anymore. It's versatile, durable and can take just about any space to the next level.
If you've been looking for furniture that makes a statement aesthetically but doesn't add a ton of visual weight to your space, rattan is for you.
Let's look at some of the various ways you can apply rattan furniture to your decor project.

Before we start, it's important to understand the difference between rattan and wicker. Wicker is a type of weave, whereas rattan refers to the actual material itself, a flexible, fibrous plant.
Their pliable stems have been long used to make furniture because it's both lightweight and durable. Nowadays, not all rattan-style furniture uses actual rattan –  synthetic rattan is more eco-friendly.
1. Living Room
Are you the type of person who has a set style you follow in your living space? Or are you the kind of person who pulls from various influences?
From traditional to mid-century to eclectic, rattan can serve you.
Because of its vintage roots and natural feel, it works in a wide variety of living spaces.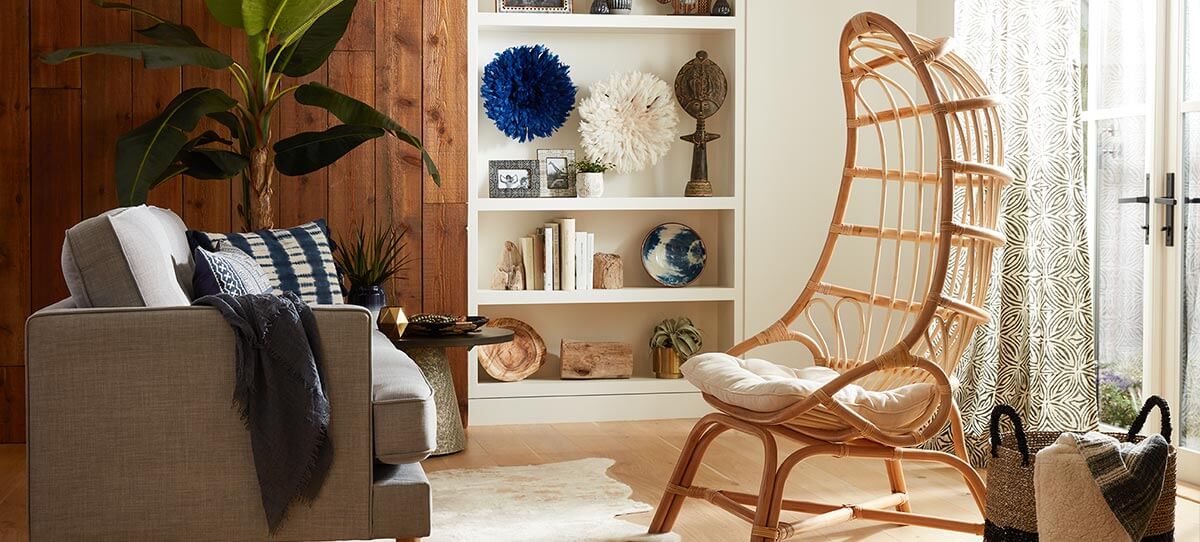 2. Rattan furniture in the bedroom
Rattan is versatile. You can use it just about anywhere in a bedroom, from the headboard to the accent chair, to the table. There are many different ways you can incorporate this material into any bedroom.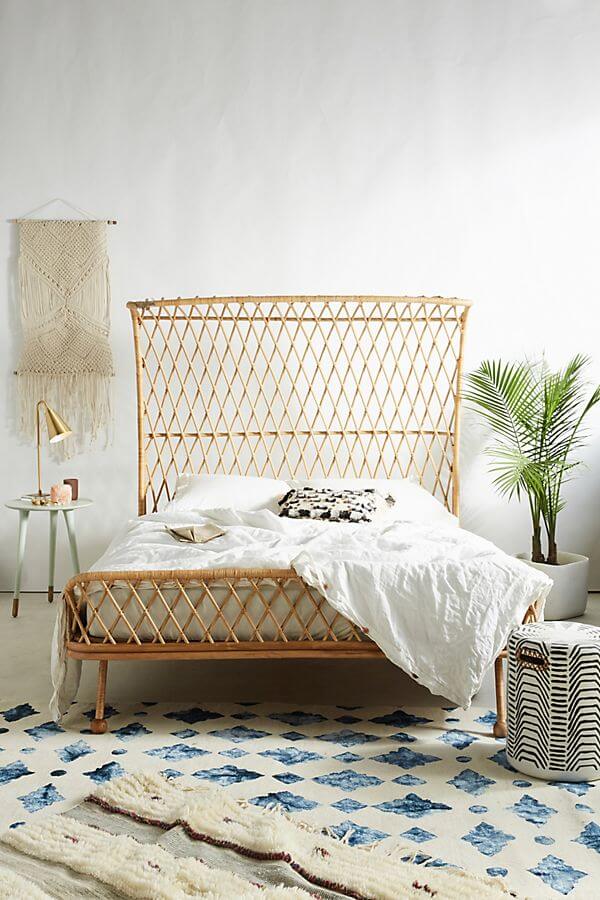 3. Dining room
You want a dining room to feel both structured and comfortable, making it an interesting space to design. In it, you might serve an elegant dinner for your guests or enjoy a cozier meal like a pizza. Rattan works in every setting!
If you wish your dining room to make a striking statement without feeling stuffy, Rattan is your go-to material. It looks quite elegant but its natural fibers can help add a sense of casualness.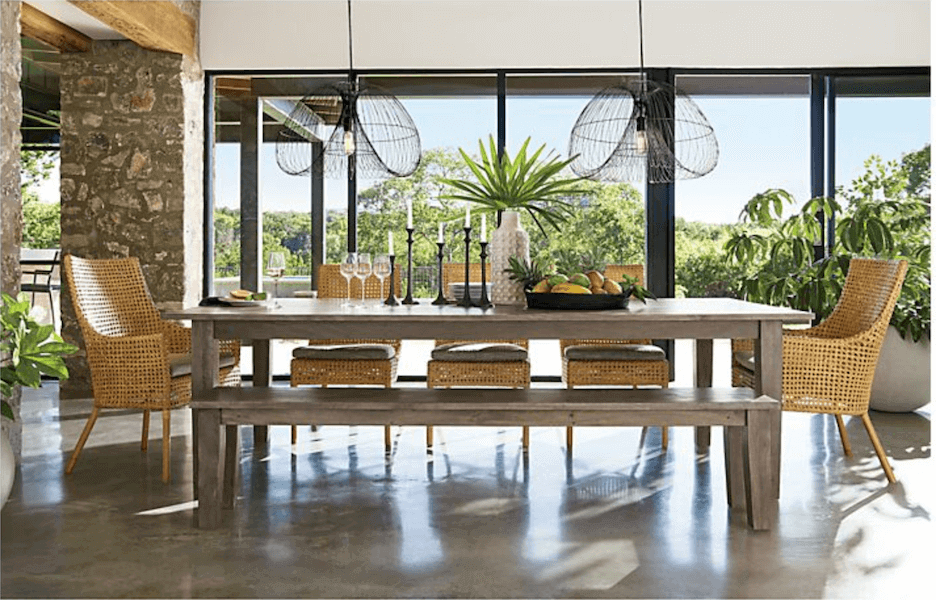 We really hope you liked our article. Feel free to pin all the images to your favorite Pinterest board or to print it and use it on your projects' mood boards.
You can also visit our Pinterest boards in order to get more inspiration. Get more ideas for your projects and find functional, stylish, and sizable lighting and furniture choices. Visit our Pinterest