Get ready to be part of a new reality while enjoying your coffee in this coffee shop with a surreal futuristic design. Located in Guangzhou, China, designed by Karv One Design studio, this 945 square meter space has a strong visual tension that originates from everyday memories. This detail creates a new sense of imagination that you feel while being part of this experience.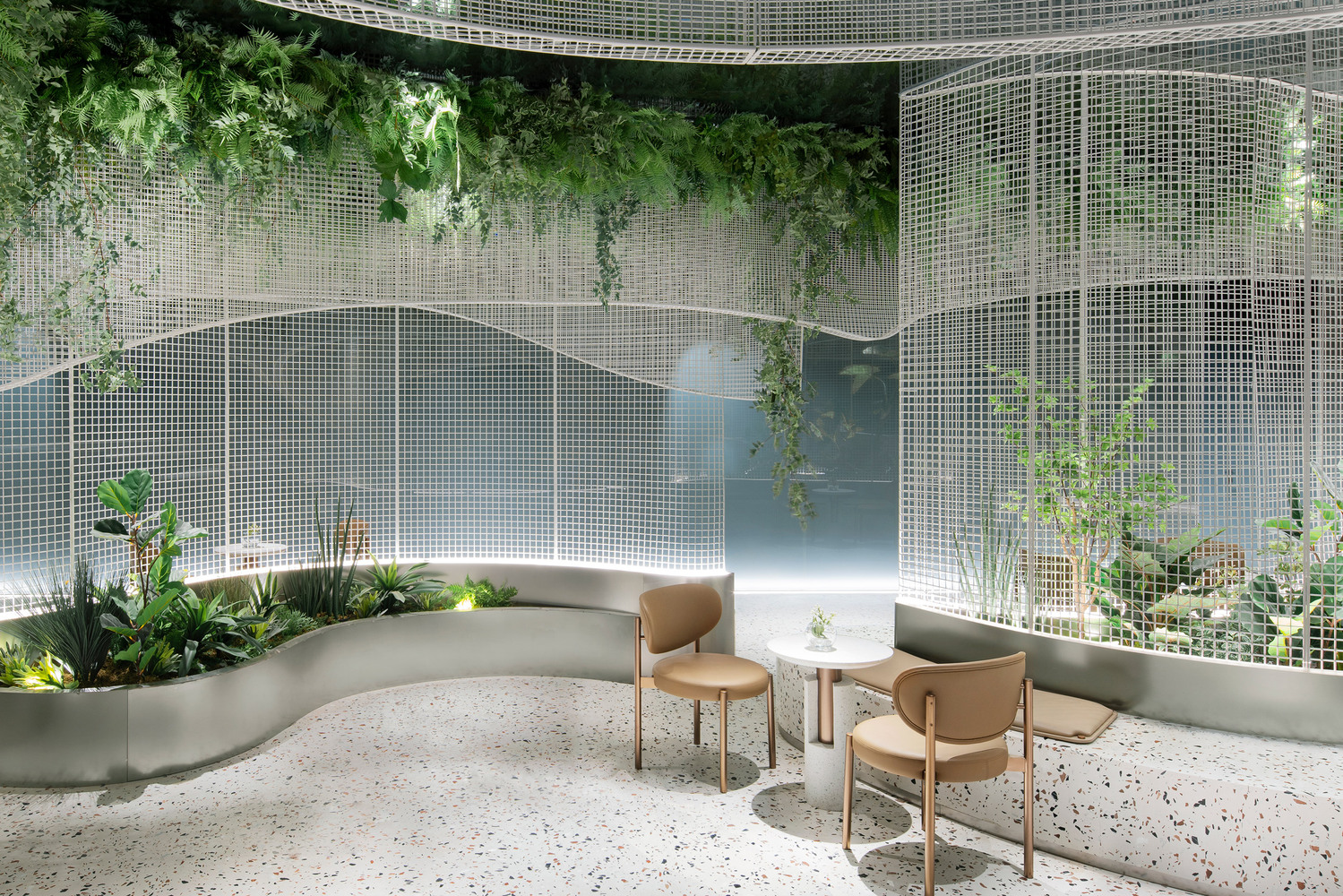 Karv One Design Studio, through the thoughtful creation of contexts, turns the audience into participants and even co-creators of the design. This way, it manages to change people's way of life more profoundly. Experienced in planning and designing complexes with multi-dimensional scenes, Karv One has successfully designed many innovative commercial spaces. The company can provide clients with holistic design services, including brand image packaging and space design. It studied the iconic features of many different cities. The idea is to blend those unique local characteristics with the brand design. This combination adds unique value to the brand in the local area. 

The white metal grid is the main protagonist of this design. It's a stand-alone fluttering ribbon design piece that, together with the thematic art greenery, creates this surreal atmosphere. Terrazzo and metal match each other so well, and the linear lighting design carves a beautiful form of space.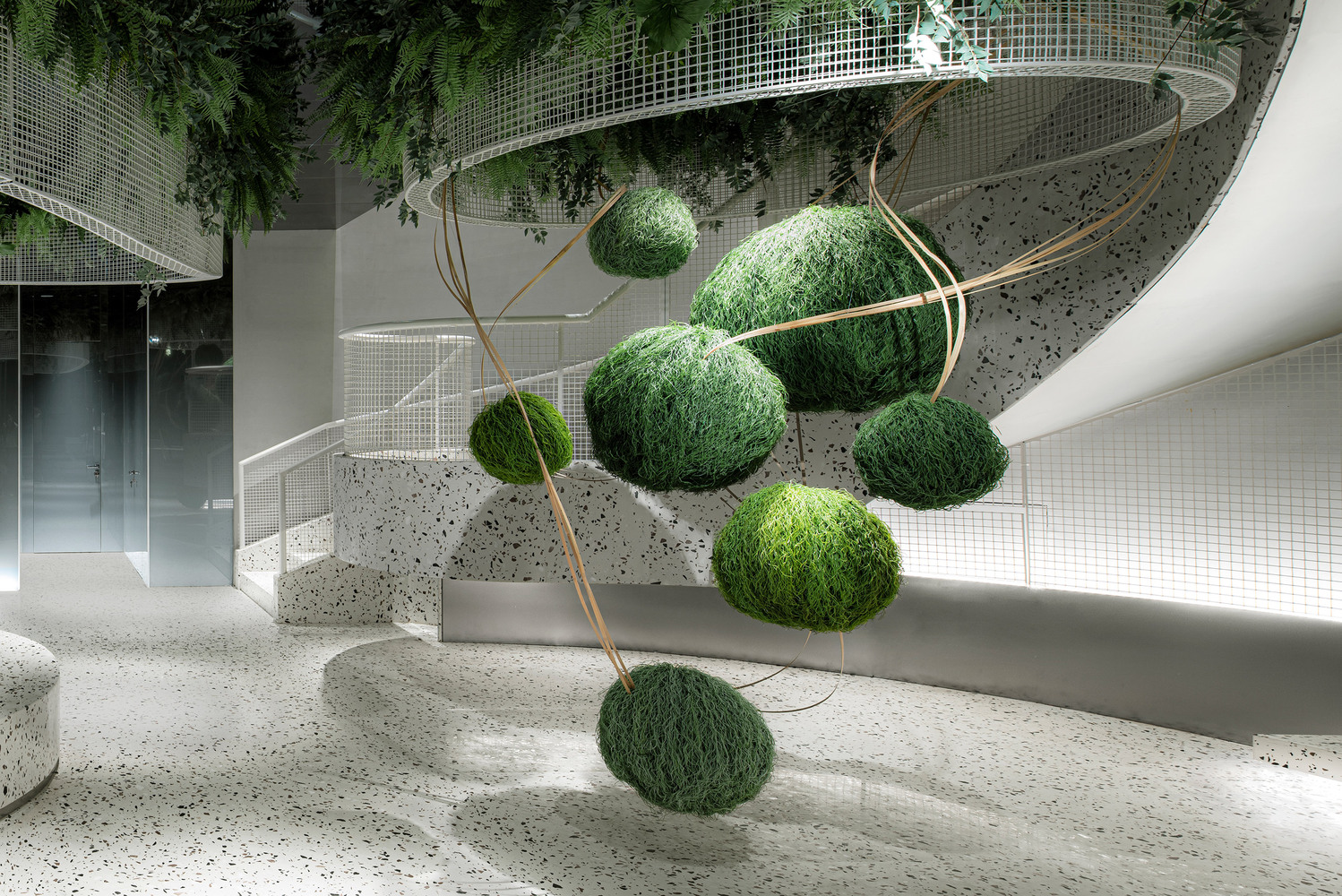 When people gather in this dreamy space, they "flow" in it, and different behavioral patterns form when they interact in this white garden.
Looking at this coffee shop design from the outside, you perceive the magical and futurist elements. The surreal facade wraps you into it, with a new city memory and the perfect space to escape reality for just the right amount of time while enjoying quality time with yourself or friends.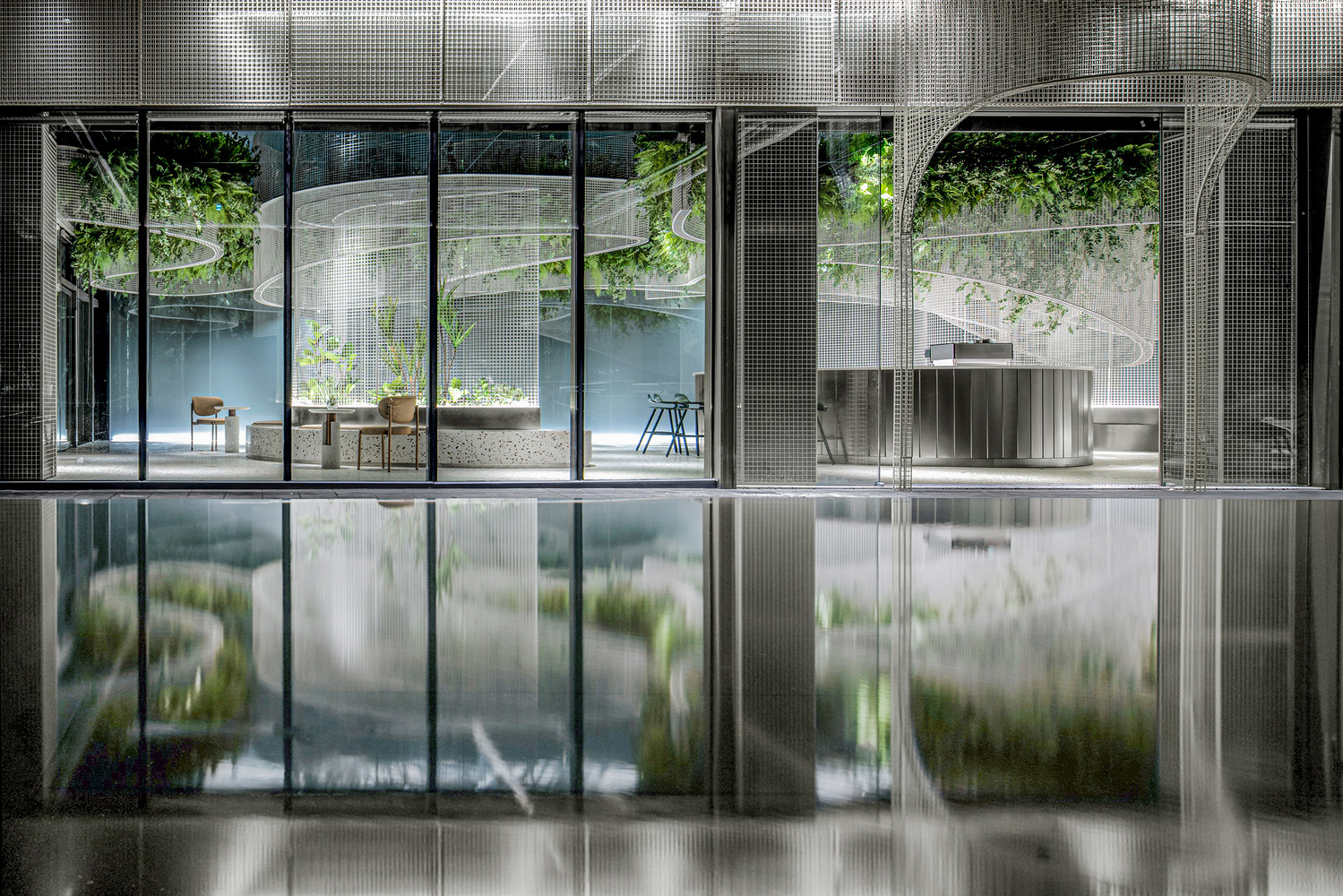 WANT TO KNOW MORE ABOUT US?
Since you have come this far, we kindly invite you to download Hommés Studio Catalog and discover furniture and lighting by designer lovers.
Pay a visit to our soul sister ACH Collection as well. You'll be delighted to discover beautiful high-end homeware and pet accessories.

Source: ArchDaily
Photography: King Ou, Jimmy He