Single Print drama is back to our plans in 2020. The leading interiors trend presented by Elle Decor, will make your interior design projects unique.
The camouflage effect that is created between the wall and furniture is beautiful and has a visually high-impact. It immediately creates an original and personal atmosphere.
Read all about this trend below.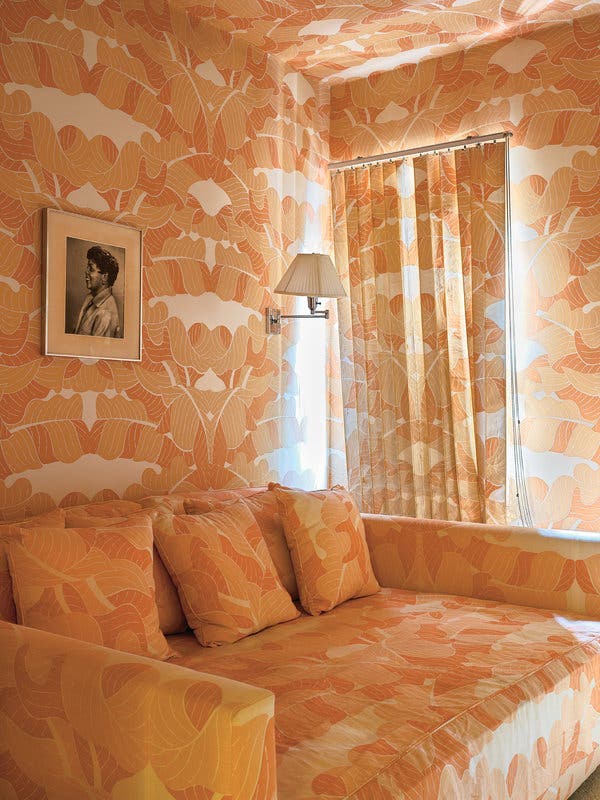 1. Dark Cosiness
Adding a dark tones wallpaper and fabrics to a living room, can play a very important role of comfort and elegance.
Add to this strong identity mix a gold ceiling lamp with medium light and some bold color details, as the orange cushions on the sofa.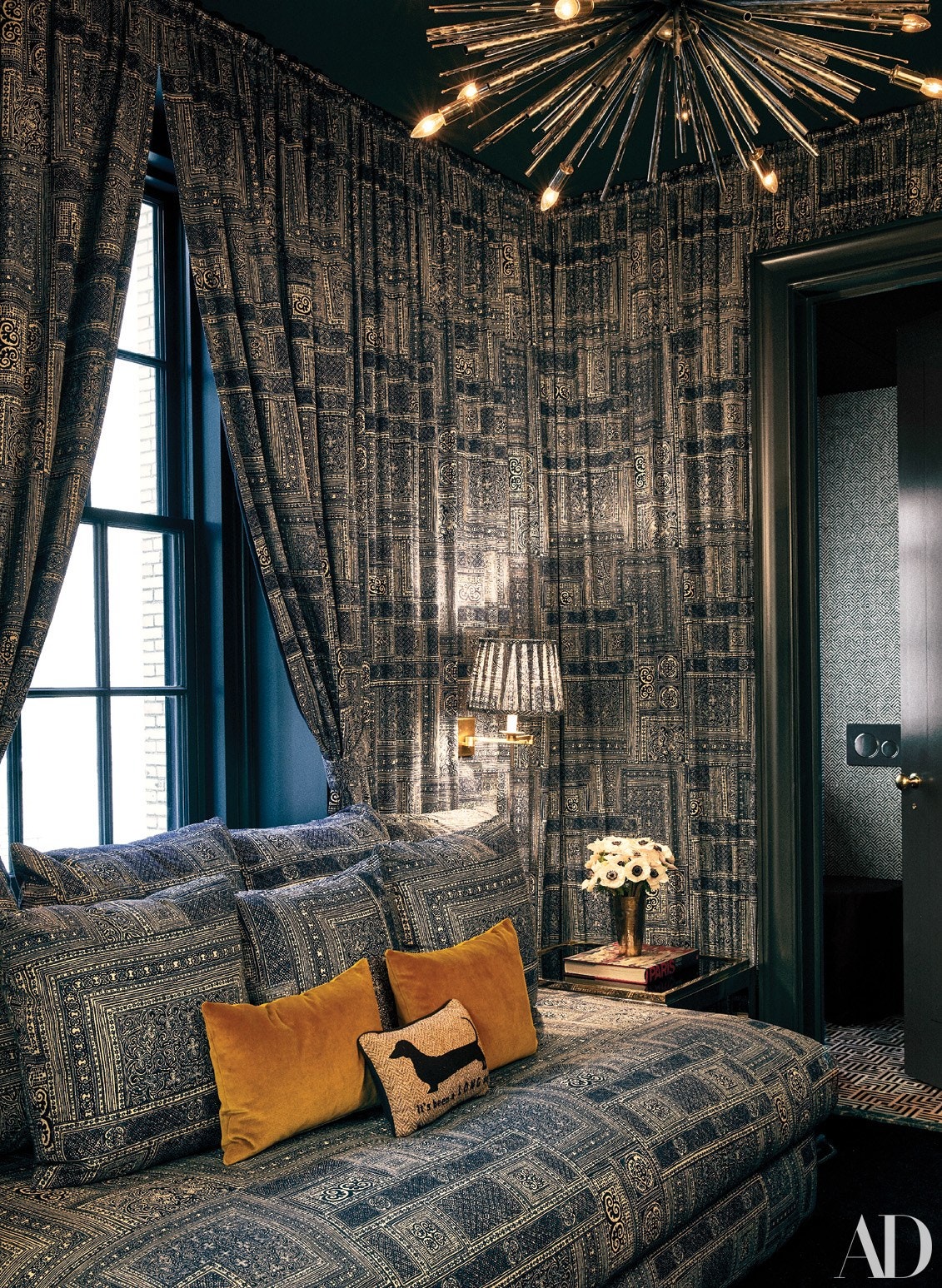 2. "We will never be Royal"

Using a rule-breaking pattern that packs every shade of royal in beige is a must-try 2020 Interiors trend.
In fact, single print drama is an ancient trend that comes from Royal British houses and it's back to our daily interior design projects.
Perfect for a master bedroom project as the one on the image.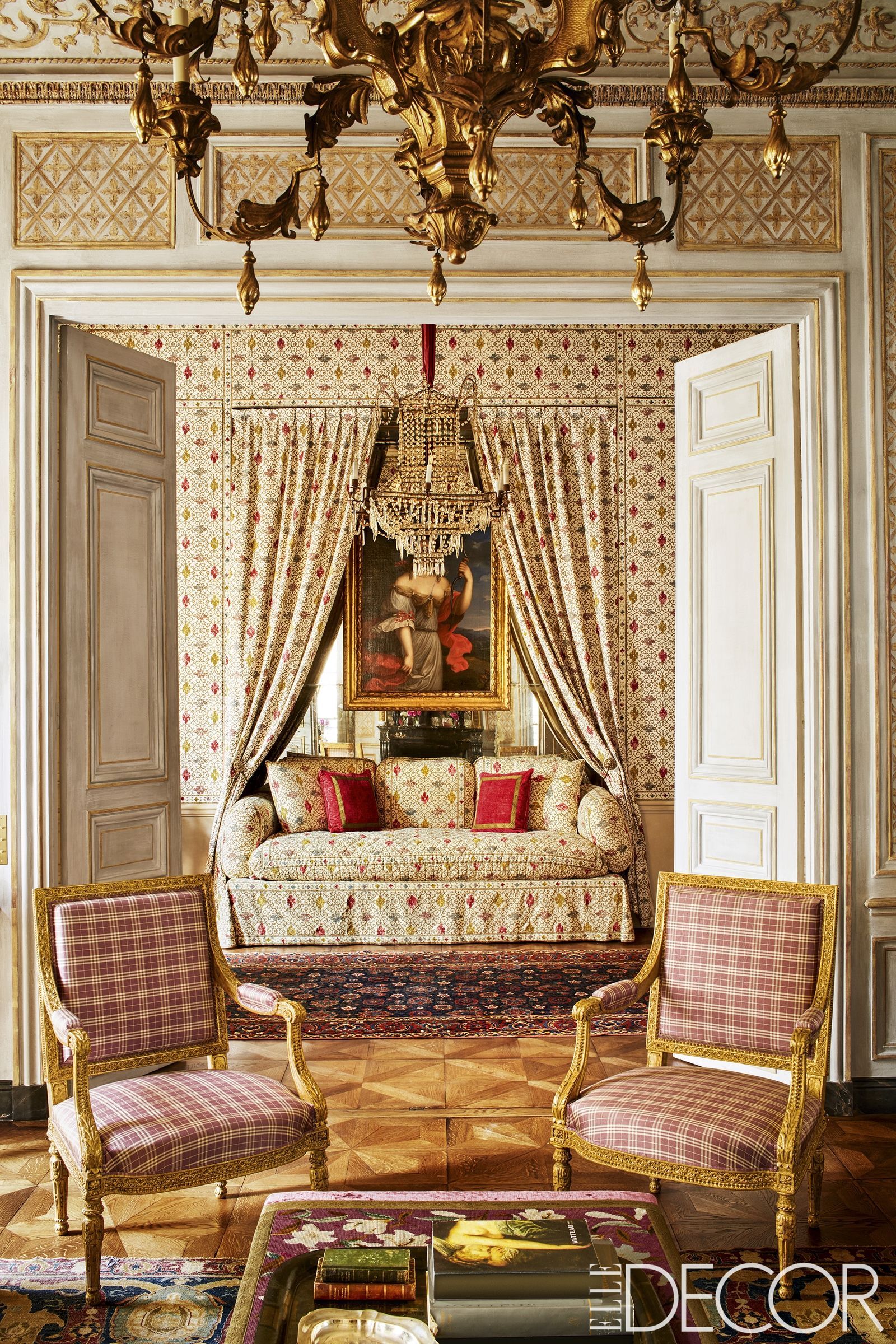 3. The "Same Same"
Just use the same print on your sofa and on the wall behind it. An effortless but edgy solution for a full of natural light living room project.
Combine it with clever and funny details throughout the living area.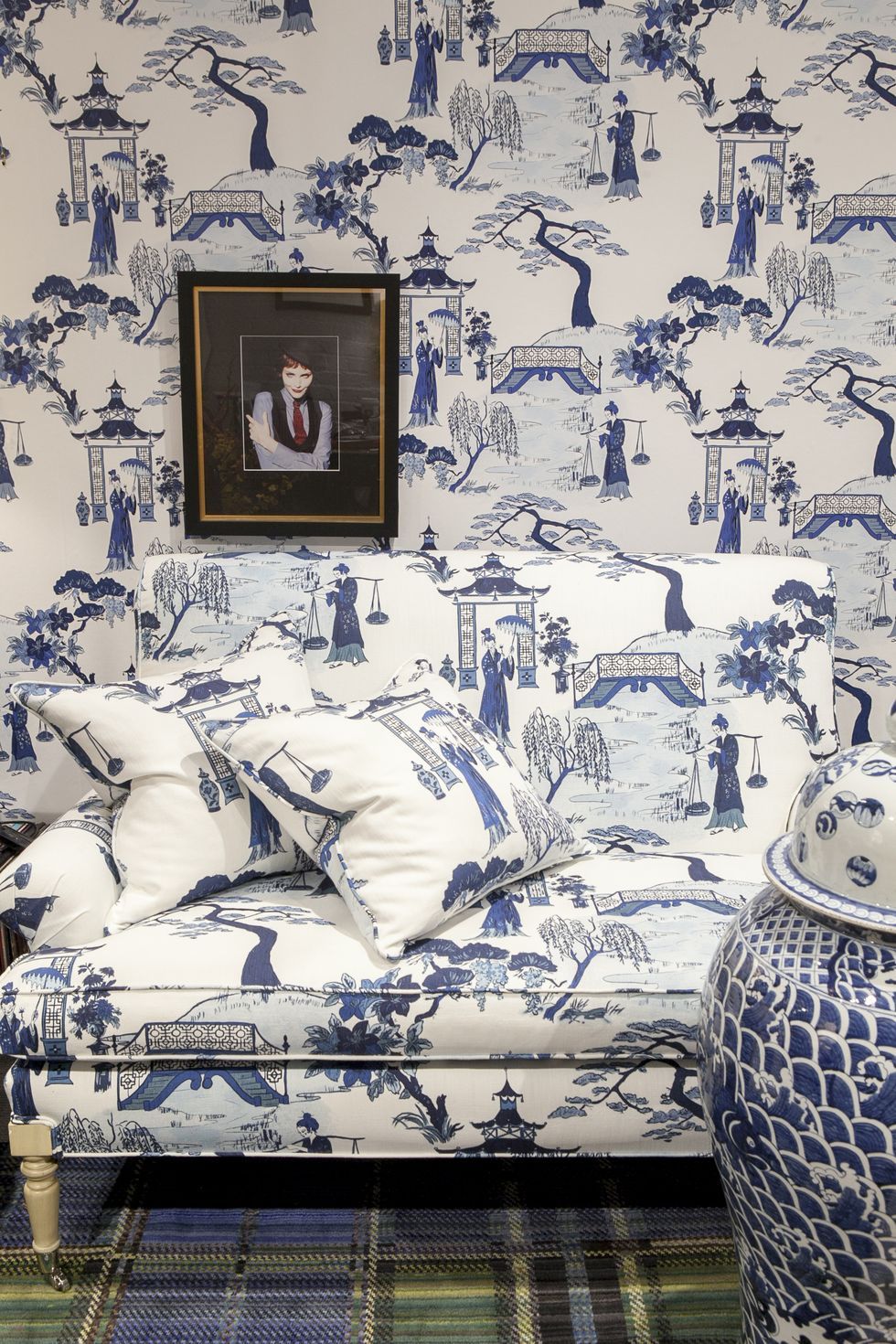 4. Nature Inspired Prints

Nature-inspired motifs, organic textures, and tones are a beautiful option for a kid's bedroom project or for a countryside house.
Find calm and a sublime design experience combining the perfect nature-inspired wallpaper with a same-fabric bed cover.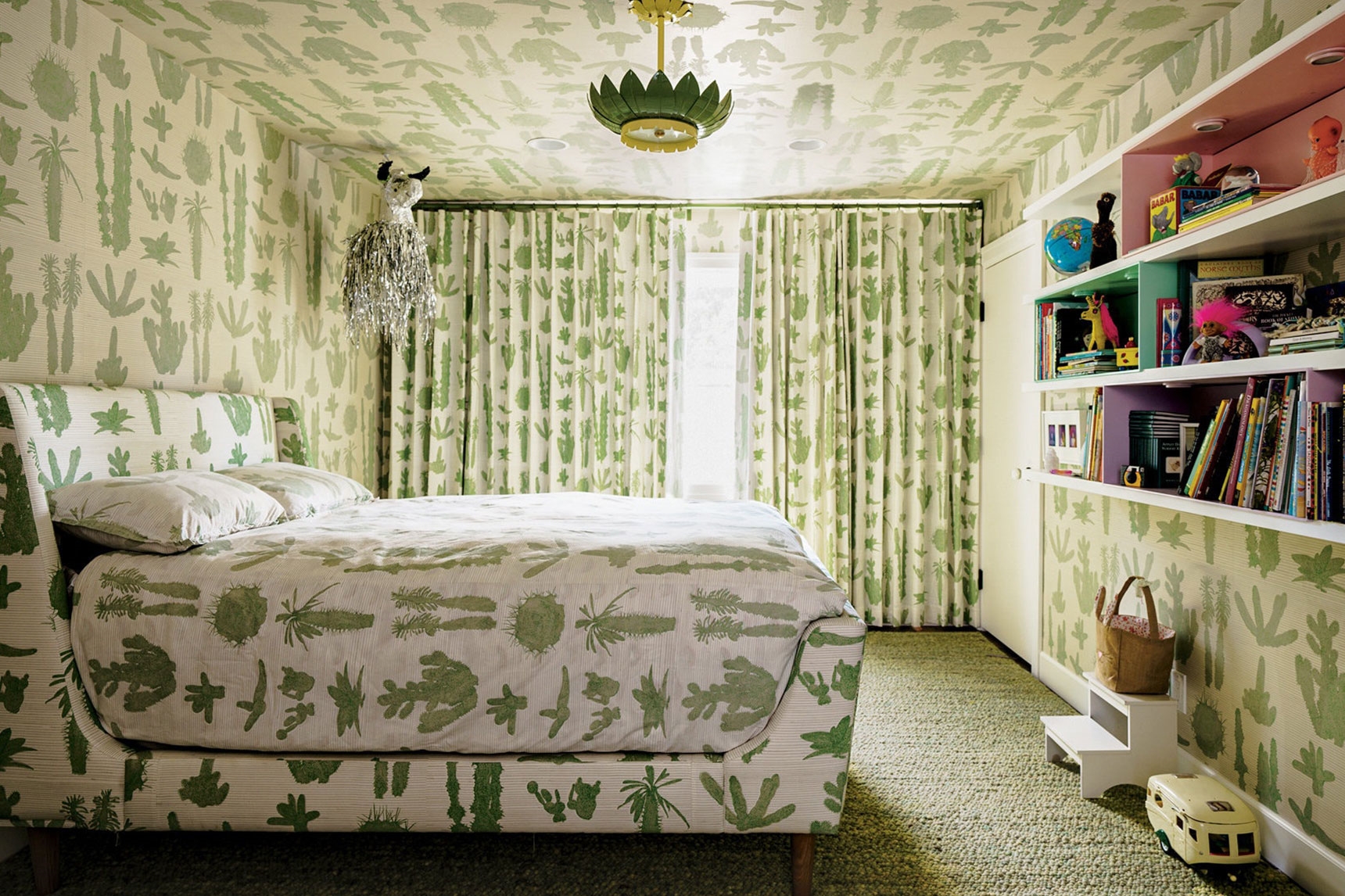 5. Not only for flooring

There are some prints that seem to have been specially designed for flooring purposes.
However, what about being a rebel and using them for other design purposes like on the image below, where the white and blue pattern is used on the curtains, wall and armchair?
A statement yet elegant choice for a family room design.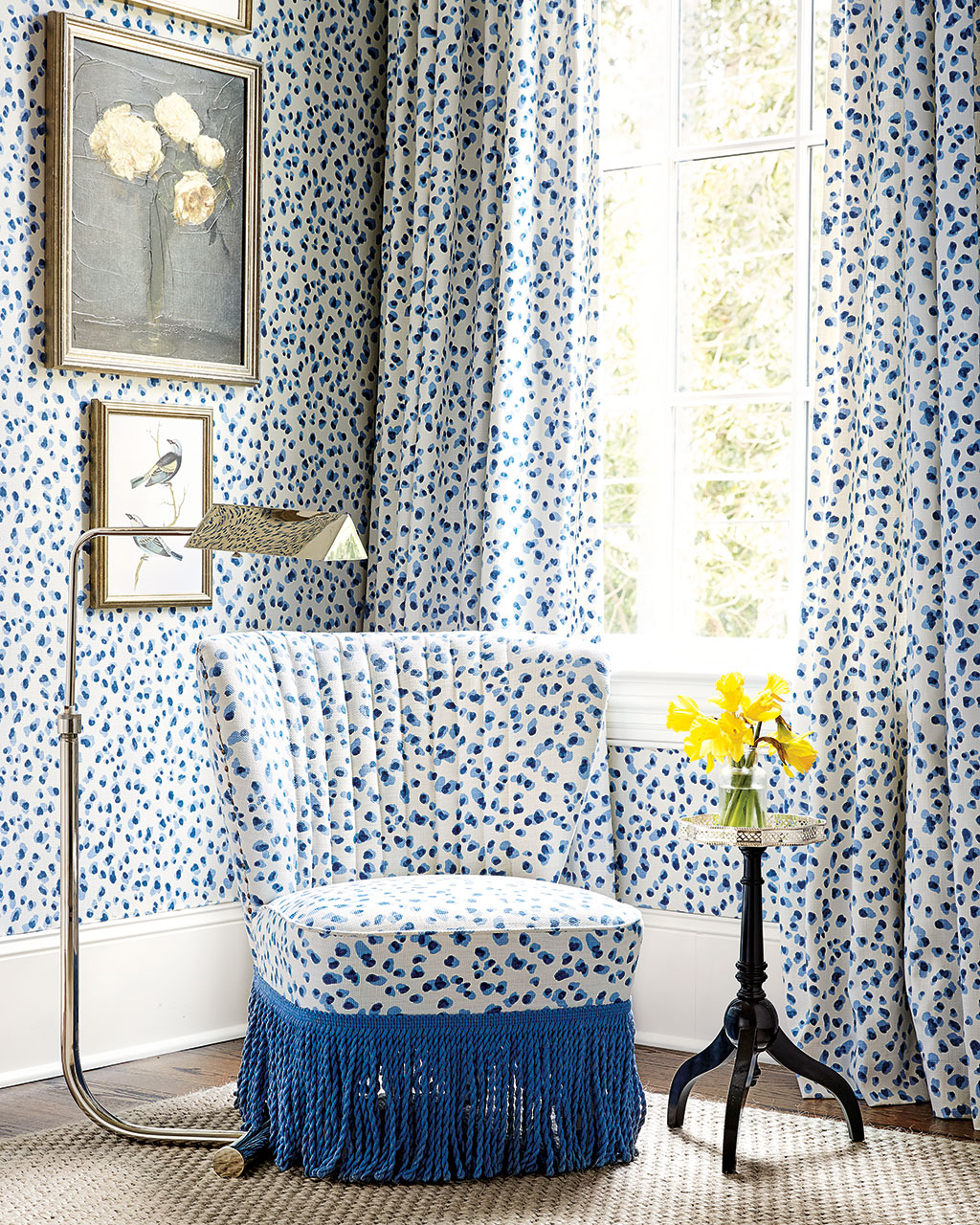 As Decorist mentioned, and we quote it:
"What could be more simple, yet incite more drama and style, than a room covered in the same print from floor to ceiling?
Inspired by some of the overtly glamorous—and timelessly chic—spaces brought to life by design icons such as Gloria Vanderbilt and Lee Radziwill, today's bolder design enthusiasts are turning 'Why didn't I think of that?' into 'I want to DO that!'" — Scot Meacham Wood of Decorist.
We really hope you liked our article. Feel free to pin all the images to your favorite Pinterest board or to print it and use it on your projects' mood boards.
You can also visit our Pinterest boards in order to get more inspirations.
Get more ideas for your projects and find functional, stylish and sizable lighting and furniture choices: