Ed Cole and Christopher Wigand transformed their midcentury property in a glamour house in California evoking the 1960s design style. The result is a lusty home with a lot of character.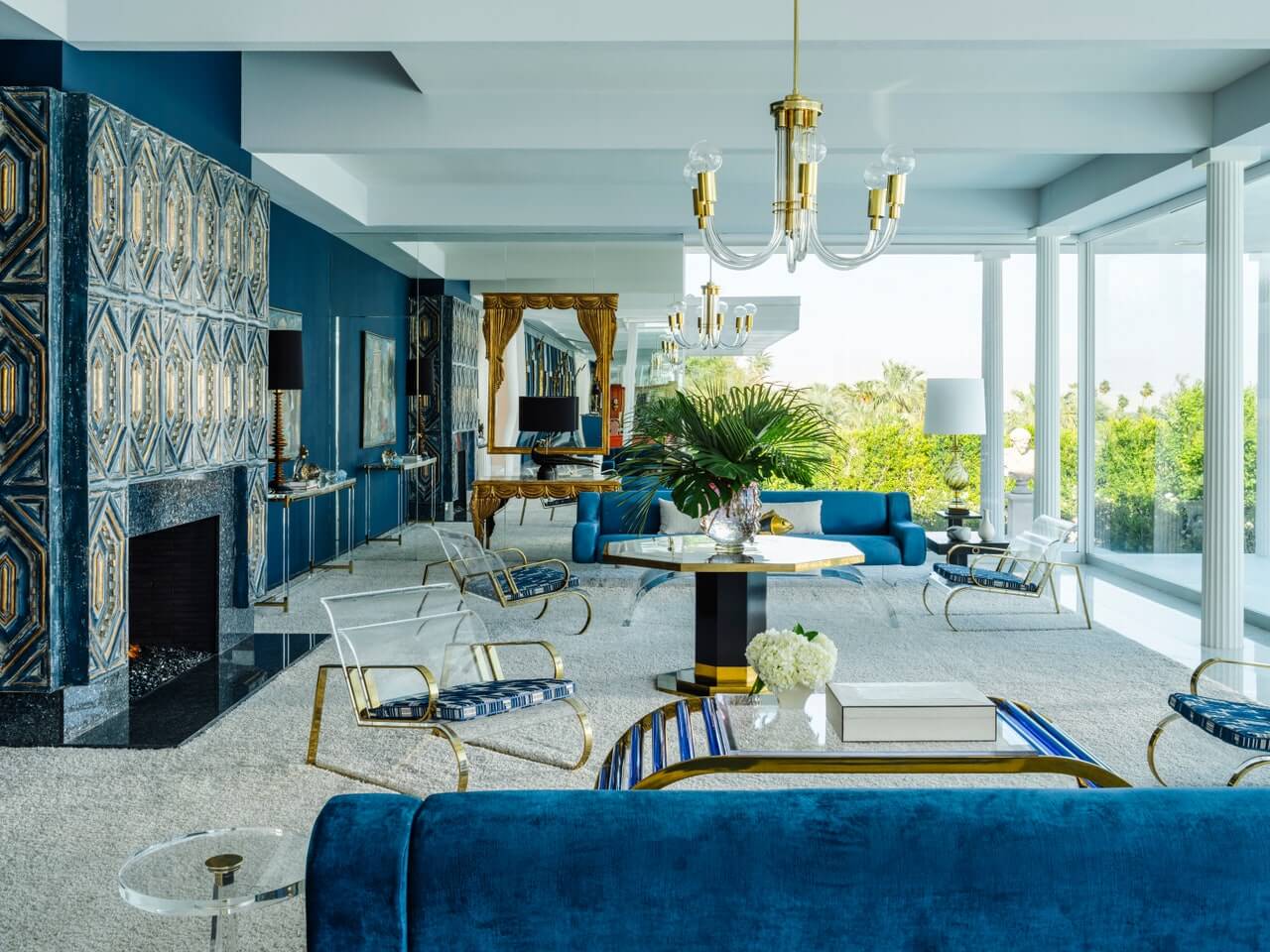 A GLAMOUR HOUSE IN CALIFORNIA
When the couple, Ed Cole and Christopher Wigan, looked for a home in Southern California, the request was for a midcentury property that retained its original character. The search was not easy, most of the 1960s houses were renovated beyond recognition.
Eventually they fell in love with the glamour house previously owned by media heir George Randolph Hearst. The storied property, also known as San Simeonita – for its resemblance to San Simeon's Hearst Castle -, was originally created by Hollywood set designer James McNaughton.

A STORIED HOLLYWOOD HOUSE
Originally, McNaughton designed an imponent property with a mysterious atmosphere with a towering doorway with brass medallions. Inside, Cole and Wigan, found an outdoor surrounded by Romanesque statues, colonnaded belvederes and reflecting pools overlooking the Coachella Valley.
The Palladian-style villa located in Palm Springs was bigger than expected and needed some work to restyle its 8,000 square feet of glass-walled rooms. Interior designer Anthony Cochran and contractor Stoker Inc. worked on the project to create a 21st century reinterpretation of the 1960s style.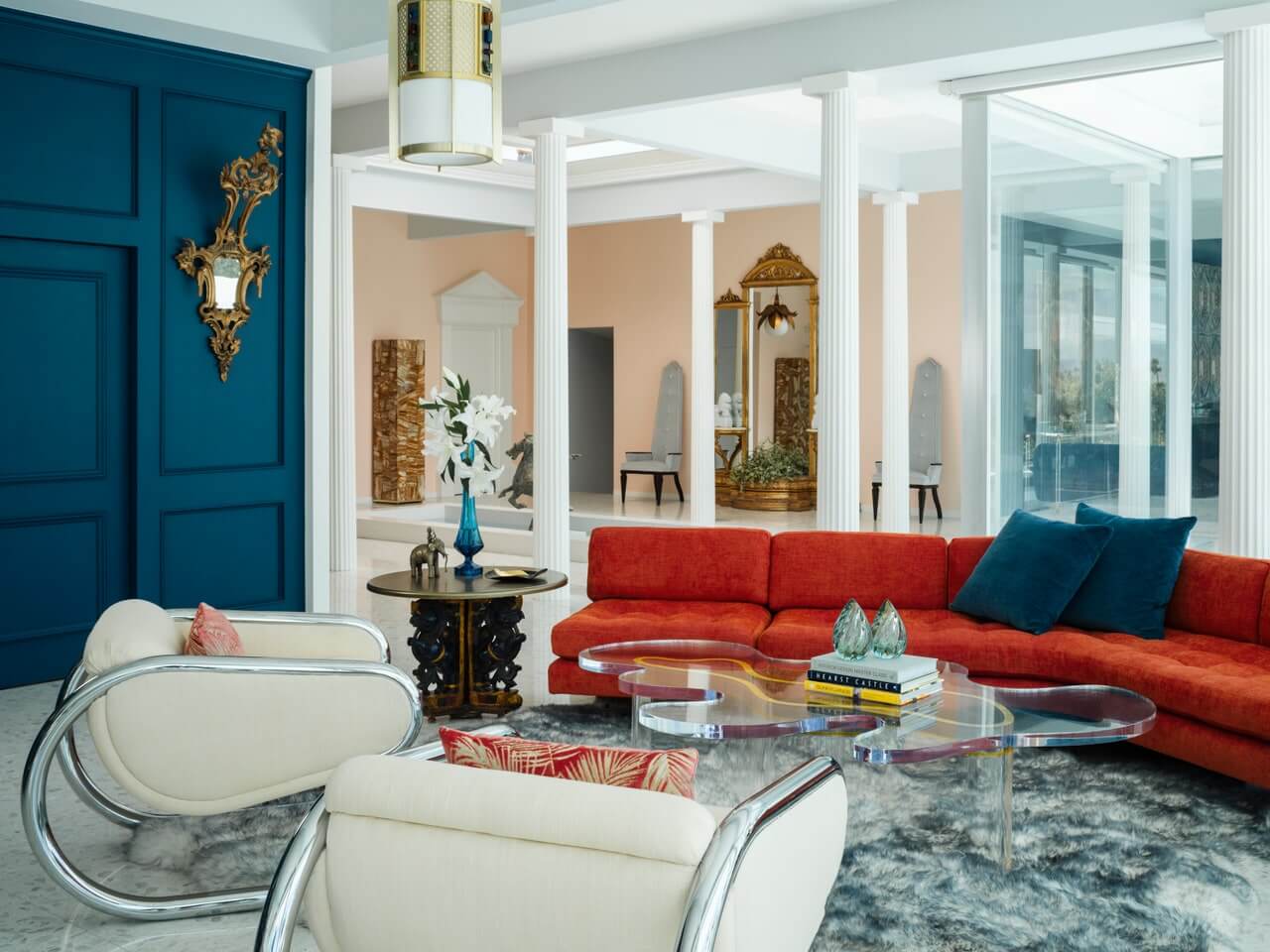 ABOUT ANTHONY COCHRAN
From desert retreats to country estates, Anthony Cochran blends cultures, periods and styles to achieve interiors that are both personal and memorable. Grand rooms feel approachable. Small rooms feel special. Every detail of decor and lifestyle are considered in creating spaces that are at once sophisticated, indulgent yet unintimidating.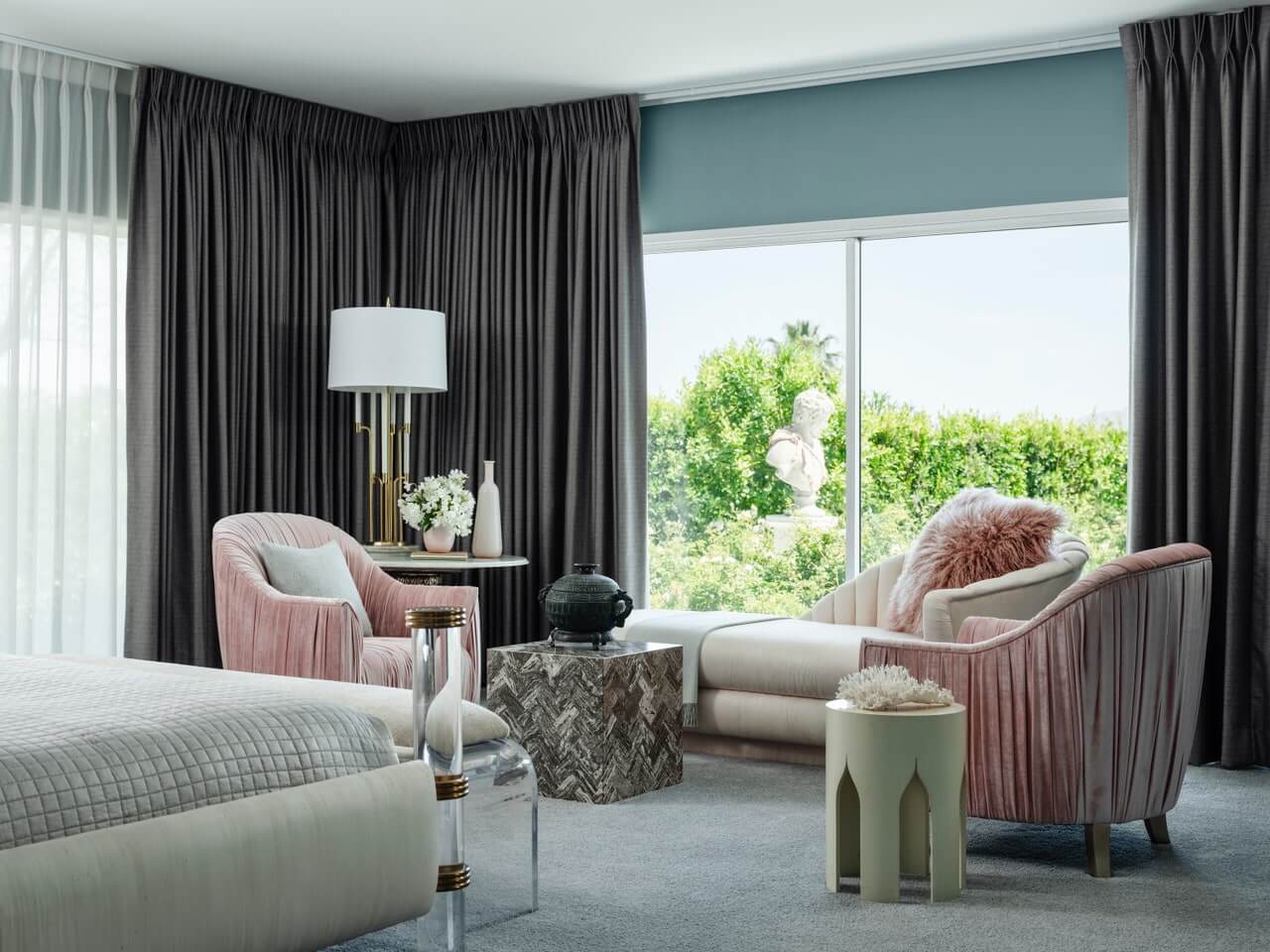 For Cochran, the challenge was to give a modern style while maintaining the past identity. The home's original décor and layout were taking into account when renewing some of the spaces. The new owners also wanted to redecorate with their vast collection of furniture, which included Italian antiques and bold pieces. At the end, all came together splendidly.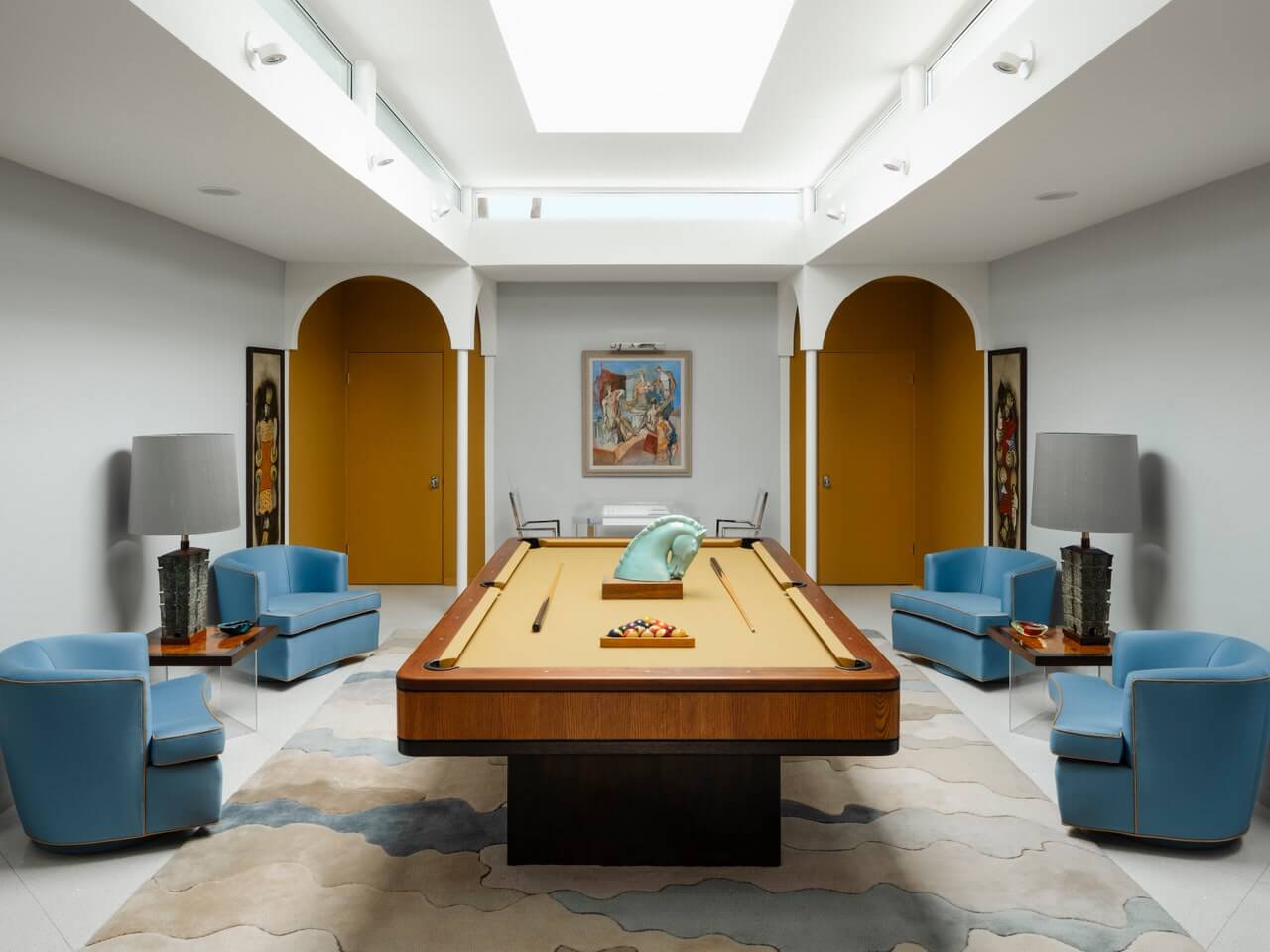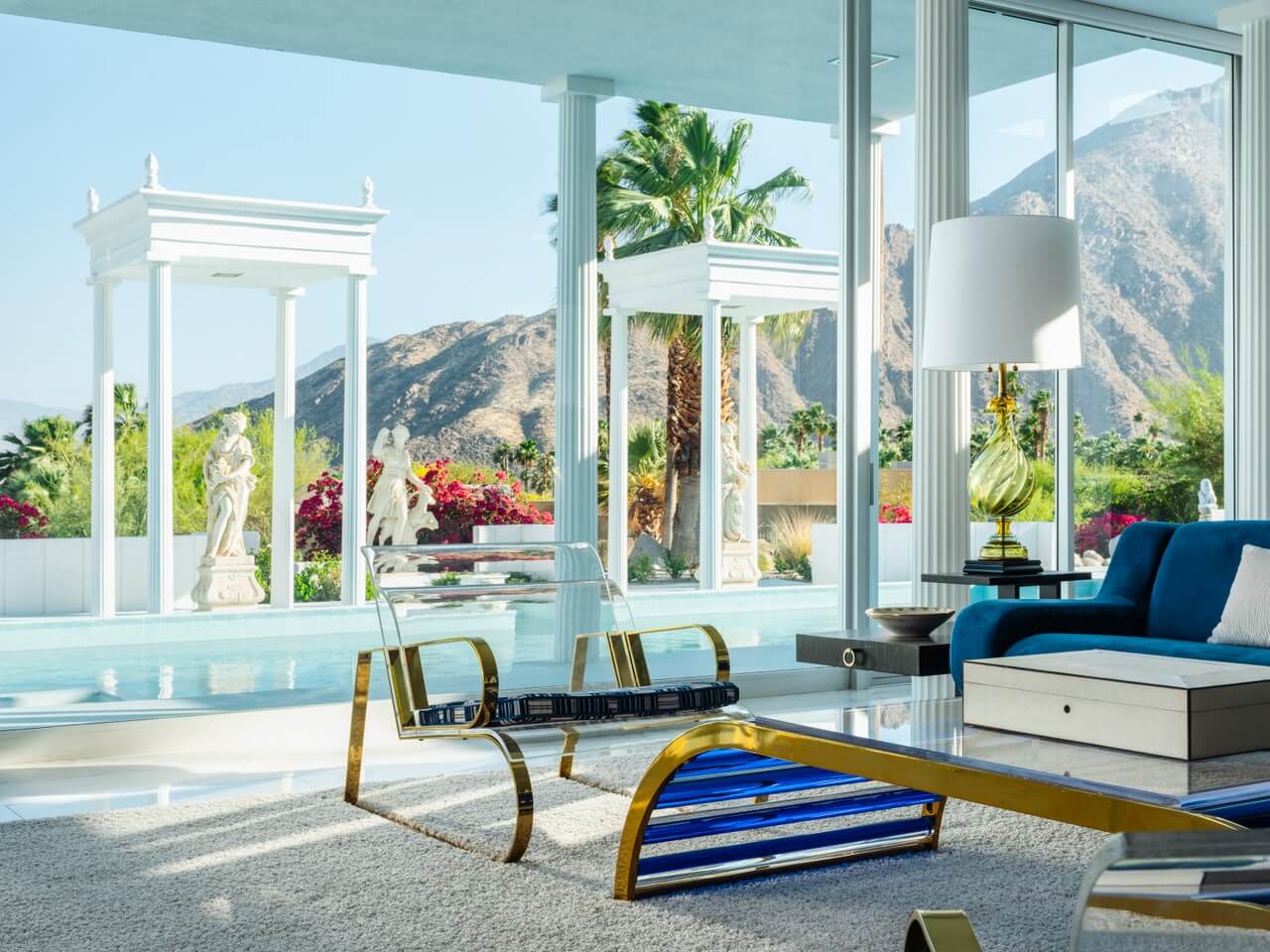 GLAD YOU'RE HERE
Since you have come this far, we kindly invite you to download the Hommés Studio's Catalog and discover furniture, lighting, and home accessories to design an iconic home.
Pay a visit to ACH Collection website as well and discover high-end homeware and pet accessories for a wholesome modern lifestyle.

Source: AD
Photographer: Lance Gerber