Modern-minimalist interior designs keep to be popular, and design studios are working to make each design project unique and match the owner's style.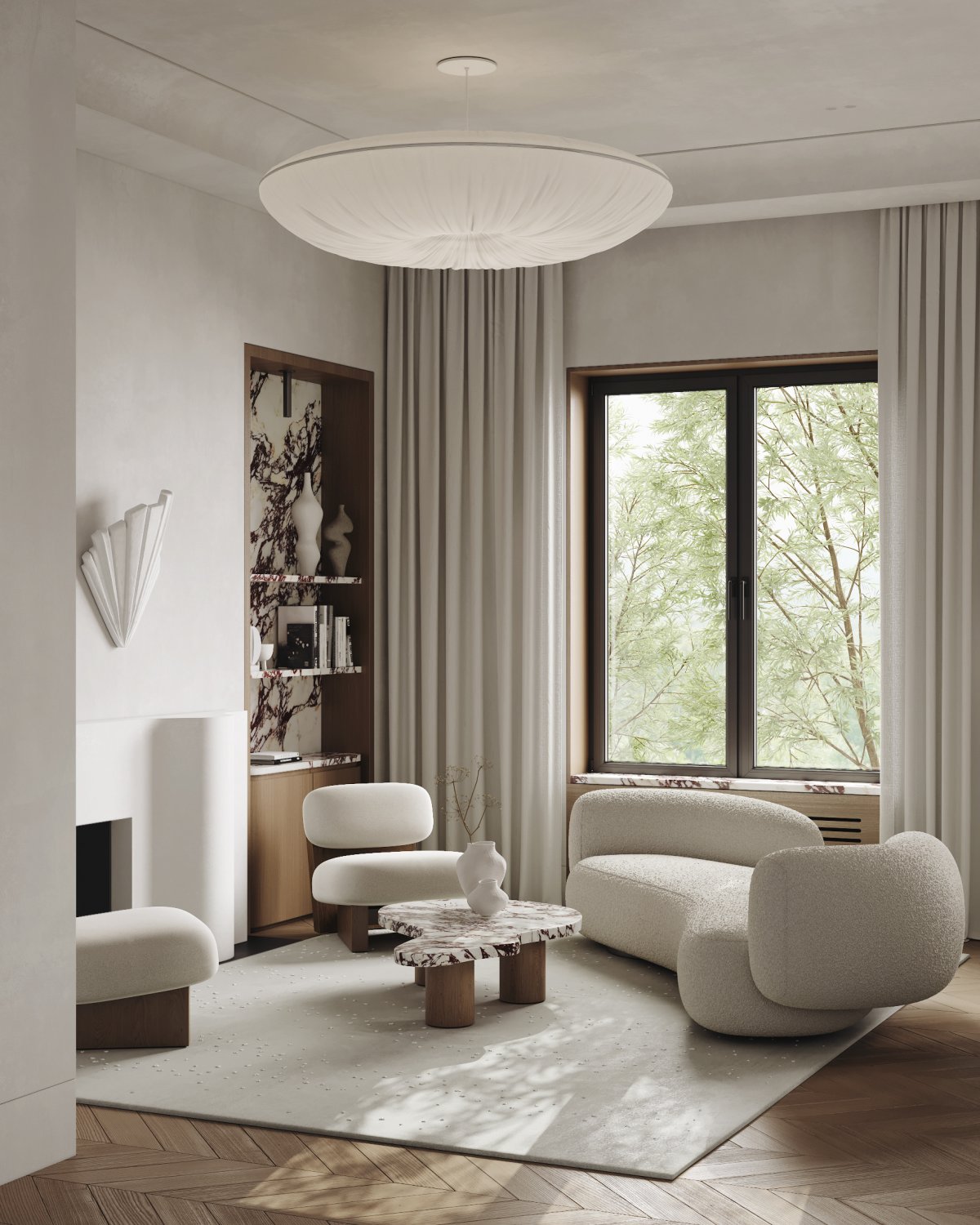 Belousova Interior, a Russian design studio, focuses on creating spaces that are focused on its owners' senses. This allows them to create unique and very personalized designs for each and every homeowner that works with them. They don't want to only create spaces that are aesthetically appealing but also functional and above that match well the personality of the people living in.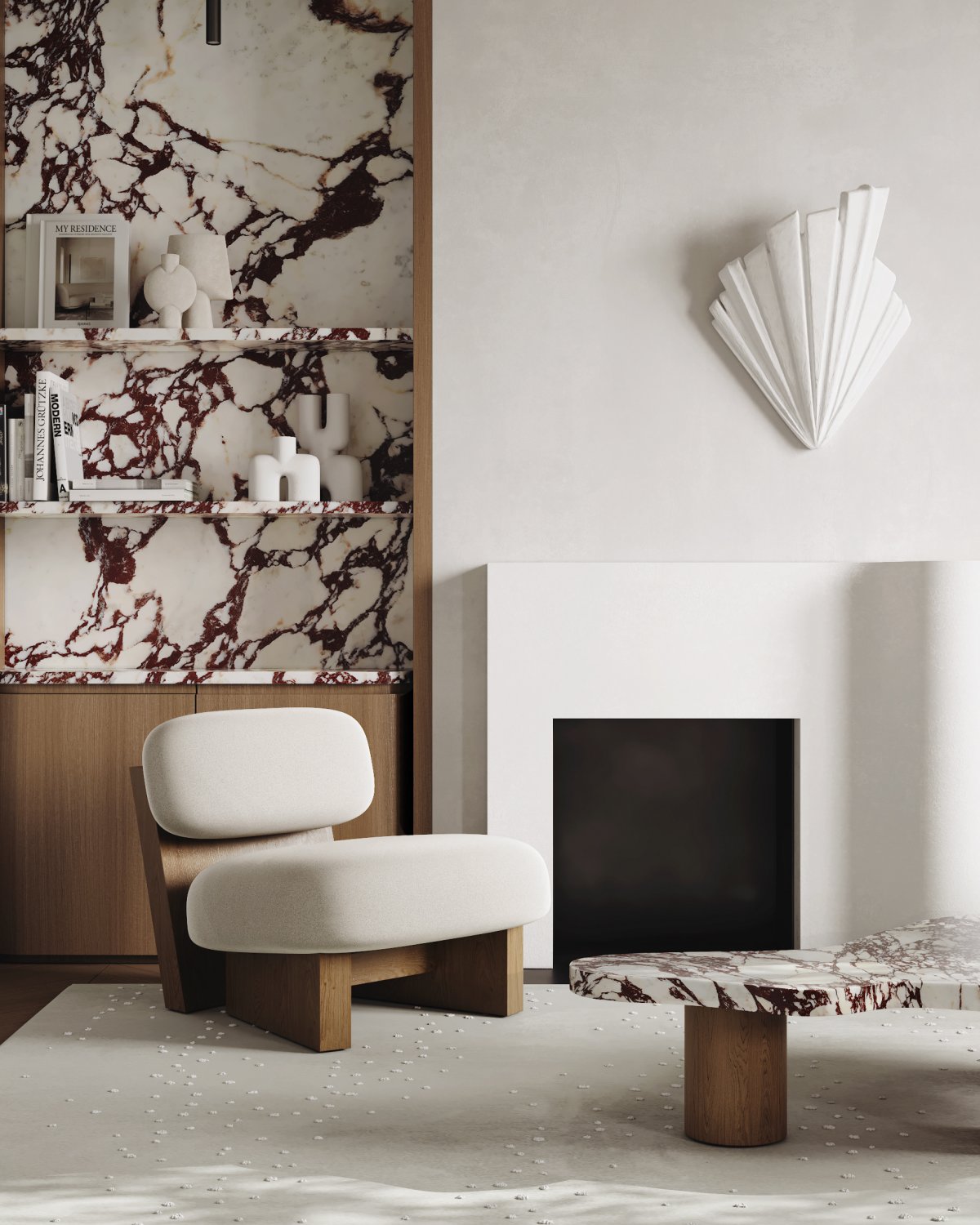 This specific private residence is a very good representation of visual aesthetics but also experiencing the sensations that interact with the house. Located in Moscow, Russia this private residence is a manifestation of its owner's personality.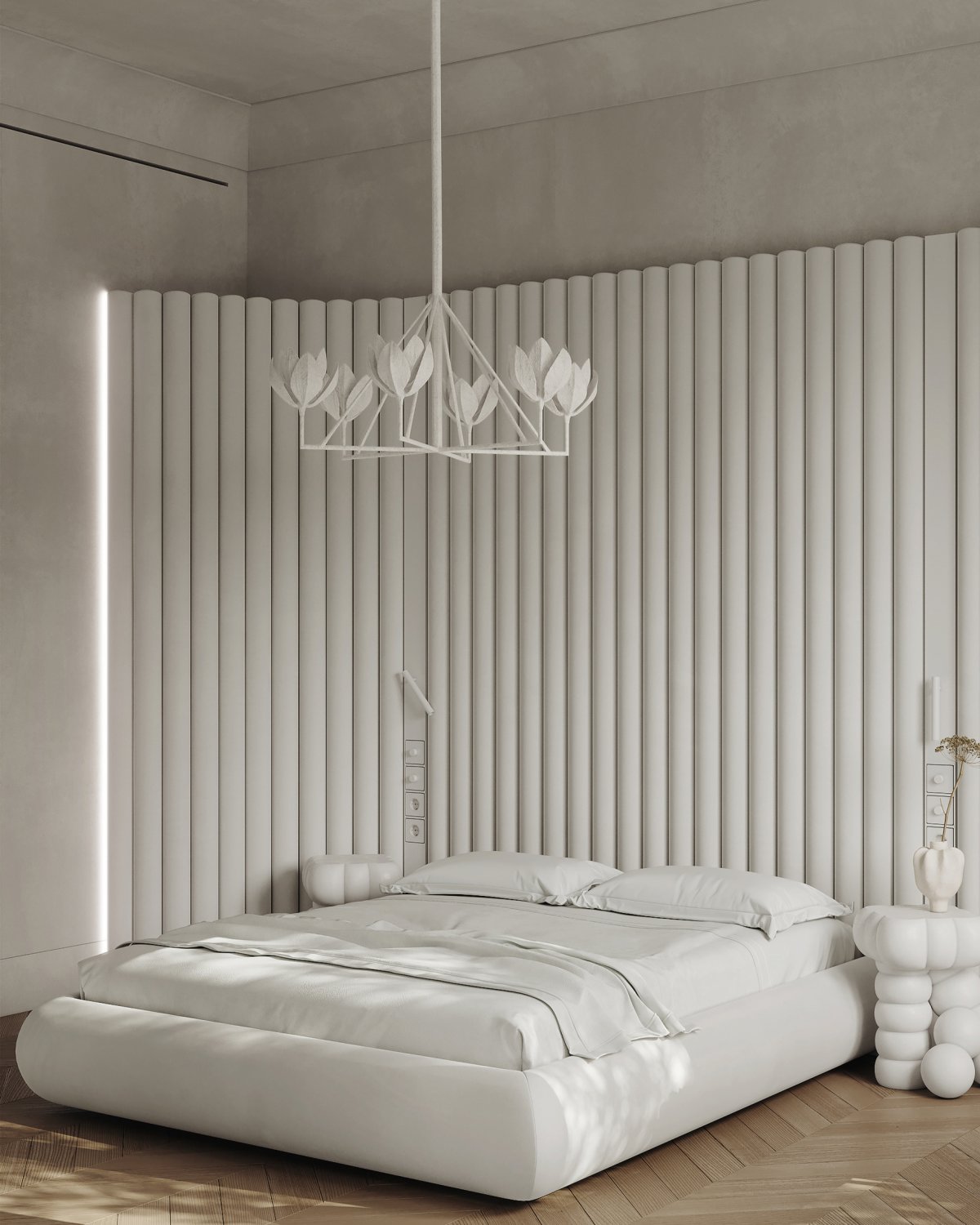 The way the studio approached this minimalist interior design is through simple colors, yet a playful usage of rich texture and exclusive, unique furniture styles that completely enhance this small, simple space.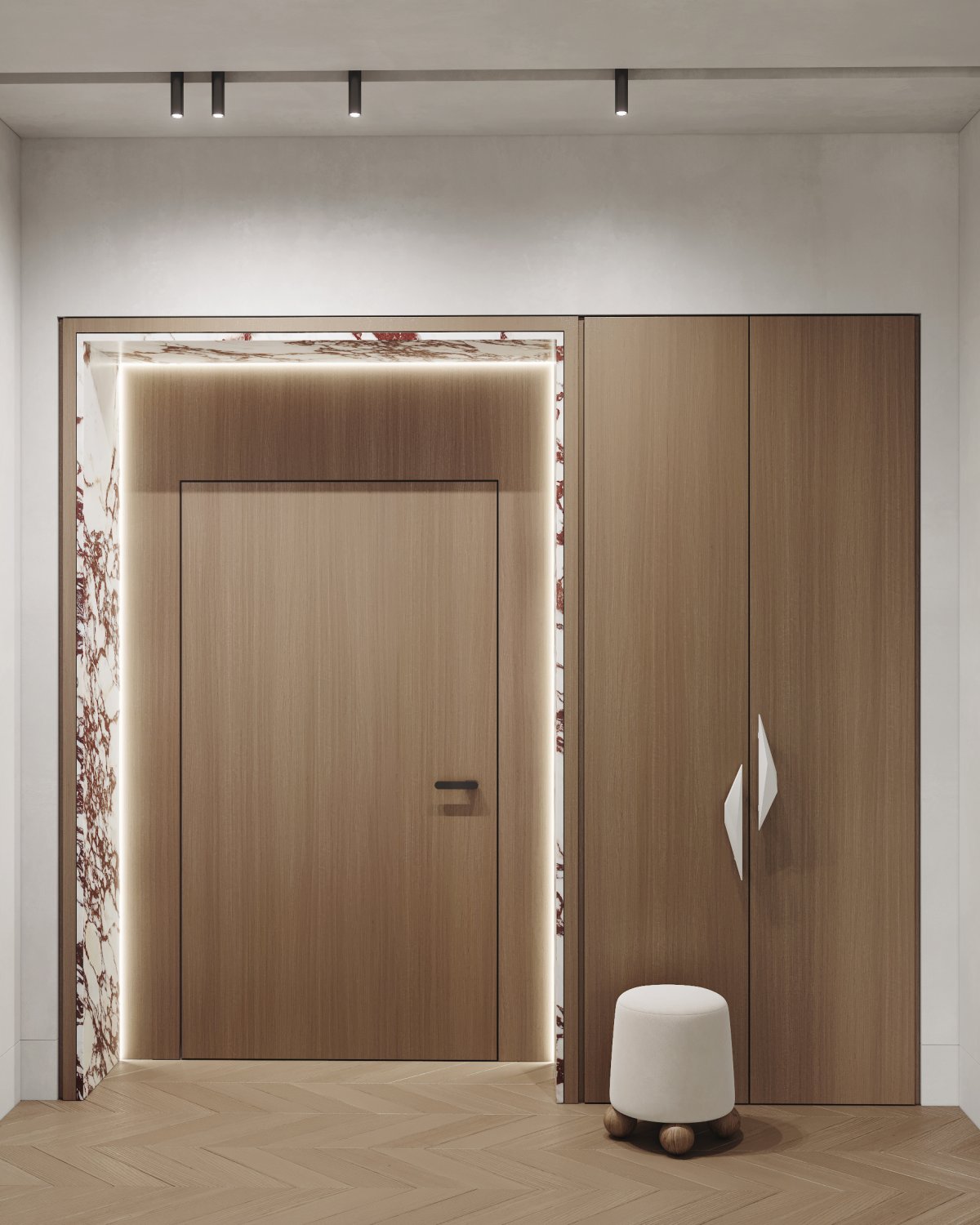 Throughout the apartment, the neutrals are very present. A mix of whites, greys, browns, completes the 66 square meter residence. The detail that makes a difference is the red marble that fills the space with a touch of color. Every other detail added, has its own presence that matches very well with the red marble present in the living area.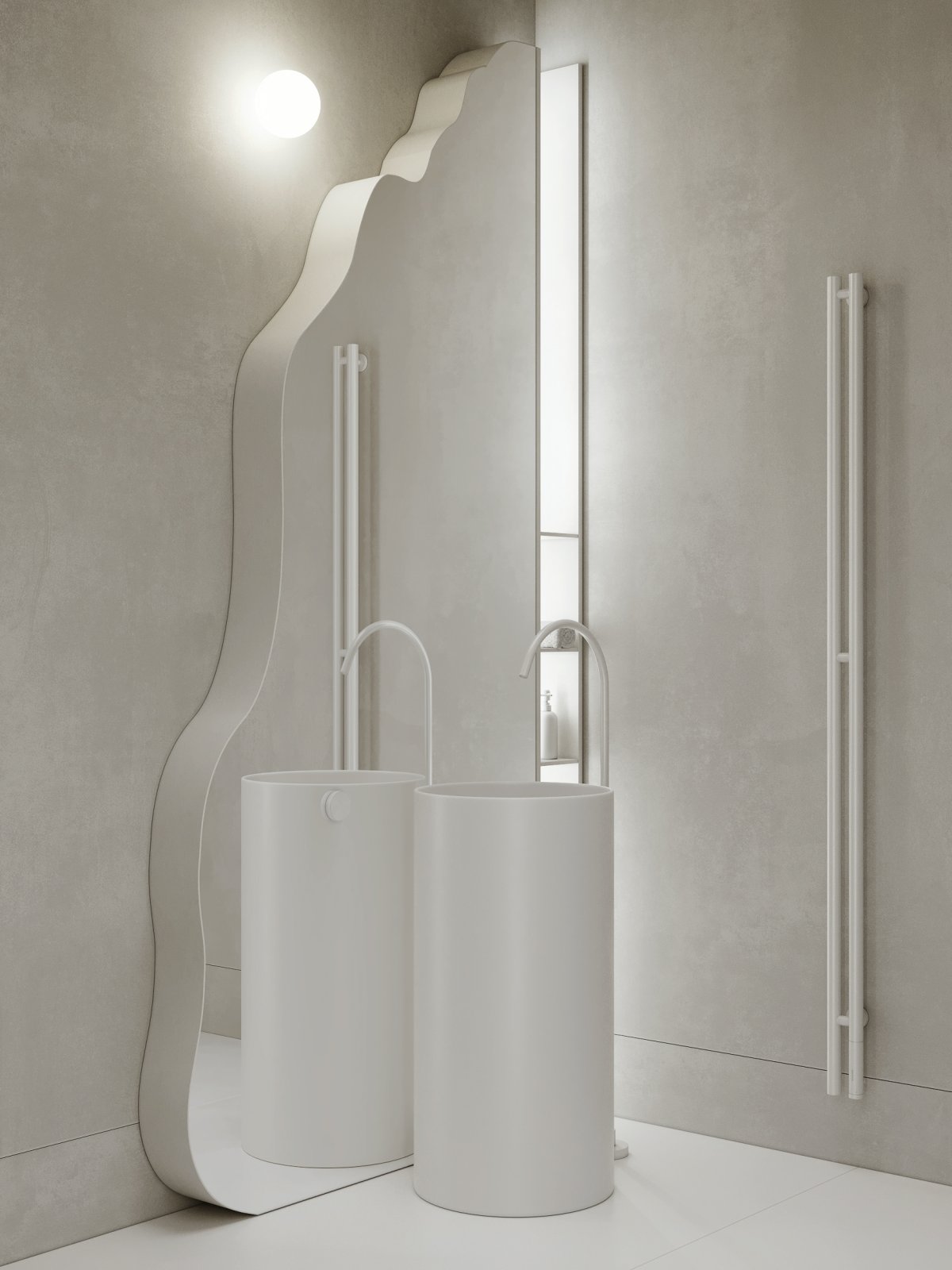 The texture is present also in each piece of furniture in the living room, bedroom, entryway, kitchen, and even bathroom. There is also a game of lighting, that enriches the whole apartment. This modern apartment doesn't have sharp lines or rough shapes, but rather warmer round, wavier shapes, that are present, in the furniture, details, and even walls.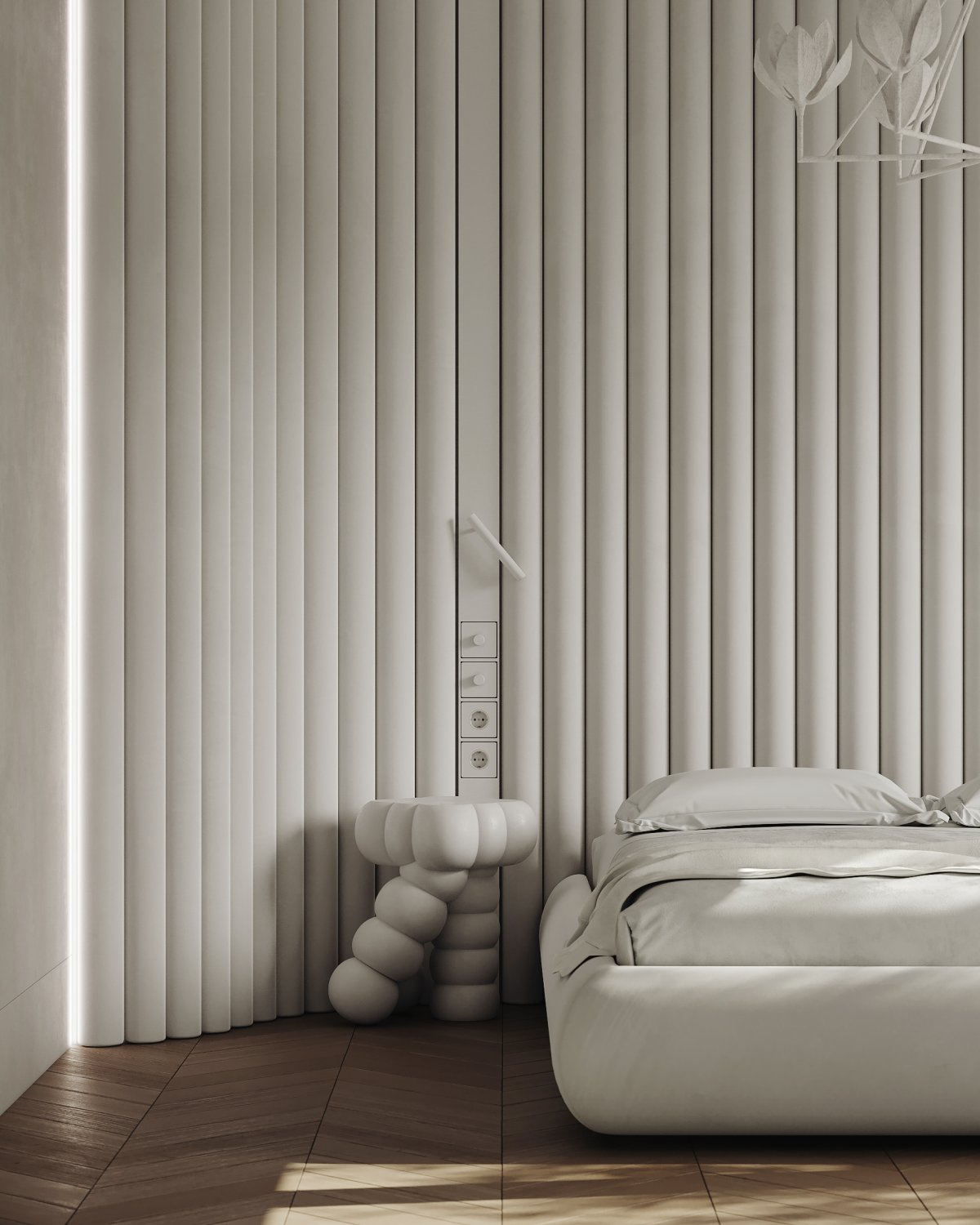 There's unexplainable tranquility found in this apartment, its modern and minimalist interior design involves you. Living in this apartment is not for everyone, but those with minimalist and modern preferences would enjoy living in this home.
Source: YinjiSpace
WANT TO MATCH THIS MINIMALIST INTERIOR DESIGN STYLE?
We kindly invite you to take a look and download Hommés Studio Catalog, and discover furniture and lighting designed by designer lovers for design lovers.
Pay a visit to our soul sister ACH Collection as well. You'll be delighted to discover a beautiful design of high-end homeware and pet accessories.