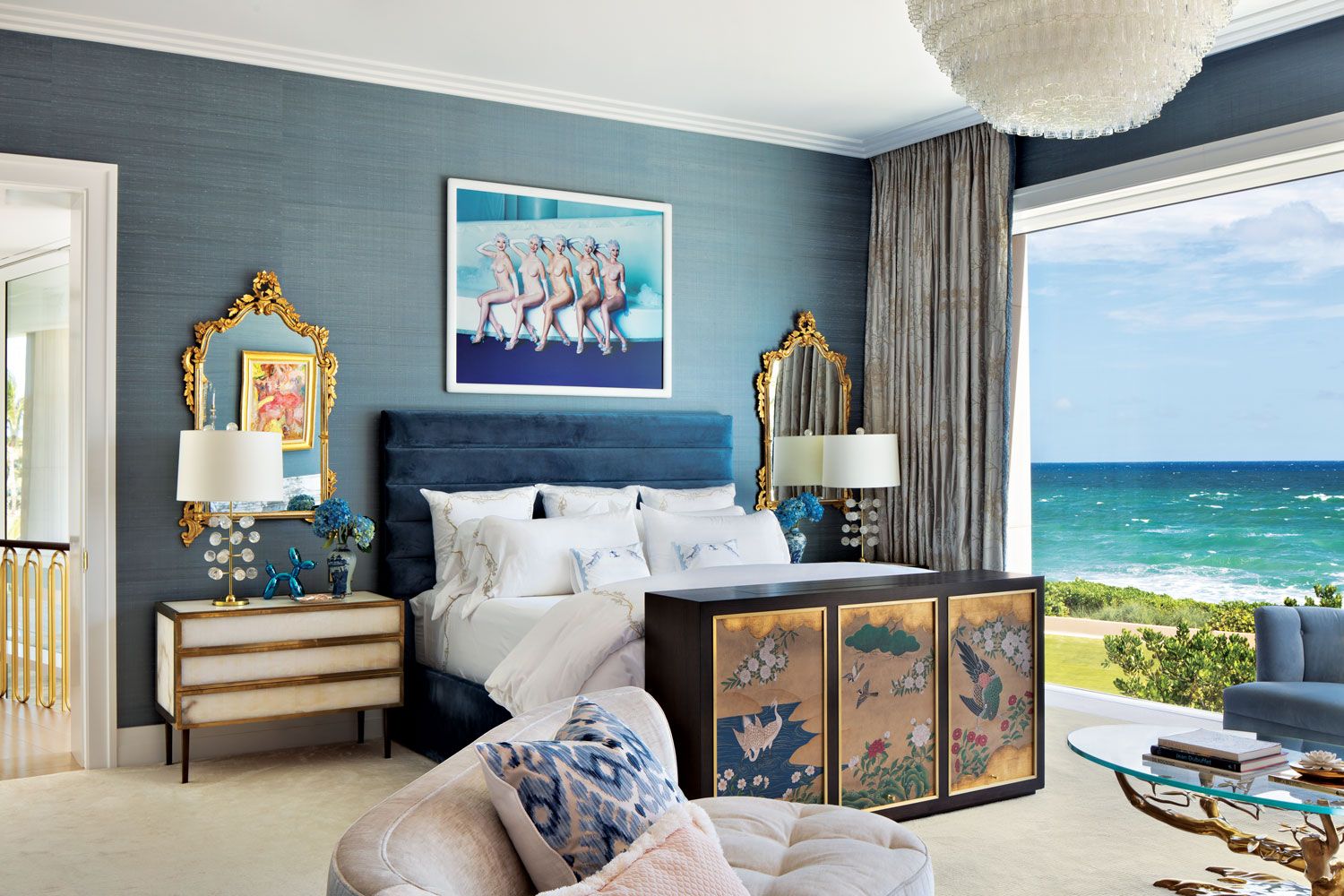 What is the most important modern furniture piece? Easy, your bed! There is no modern furniture that can keep such a long-lasting and intimate relationship with us as our bed. As a matter of fact, the bed is also the soul of our bedroom. So we must choose the most important furniture piece wisely. Get to know some modern bed from the best modern furniture brands.
Regan Upholstered King Bed from Bernhardt Furniture
The pioneer John Mathias Bernhardt founded Bernhardt Furniture Company in 1889 in western North Carolina. As a well-known furniture company in the world, Bernhardt has more than 130 years of history to make furniture. This Regan upholstered king bed is handcrafted, covered with polyester velvet. It has nailhead trim and Expresso color feet.
Bridgitte Queen Bed from Haut House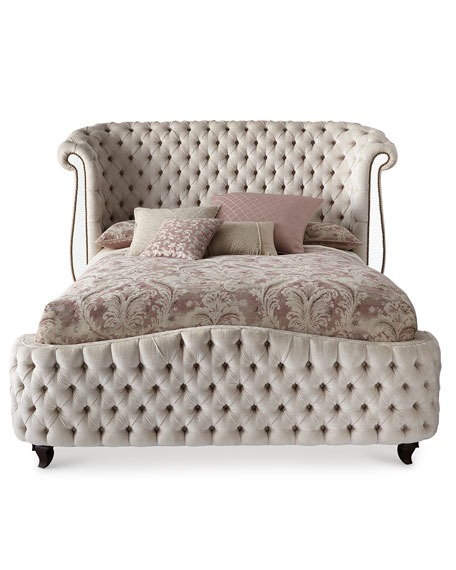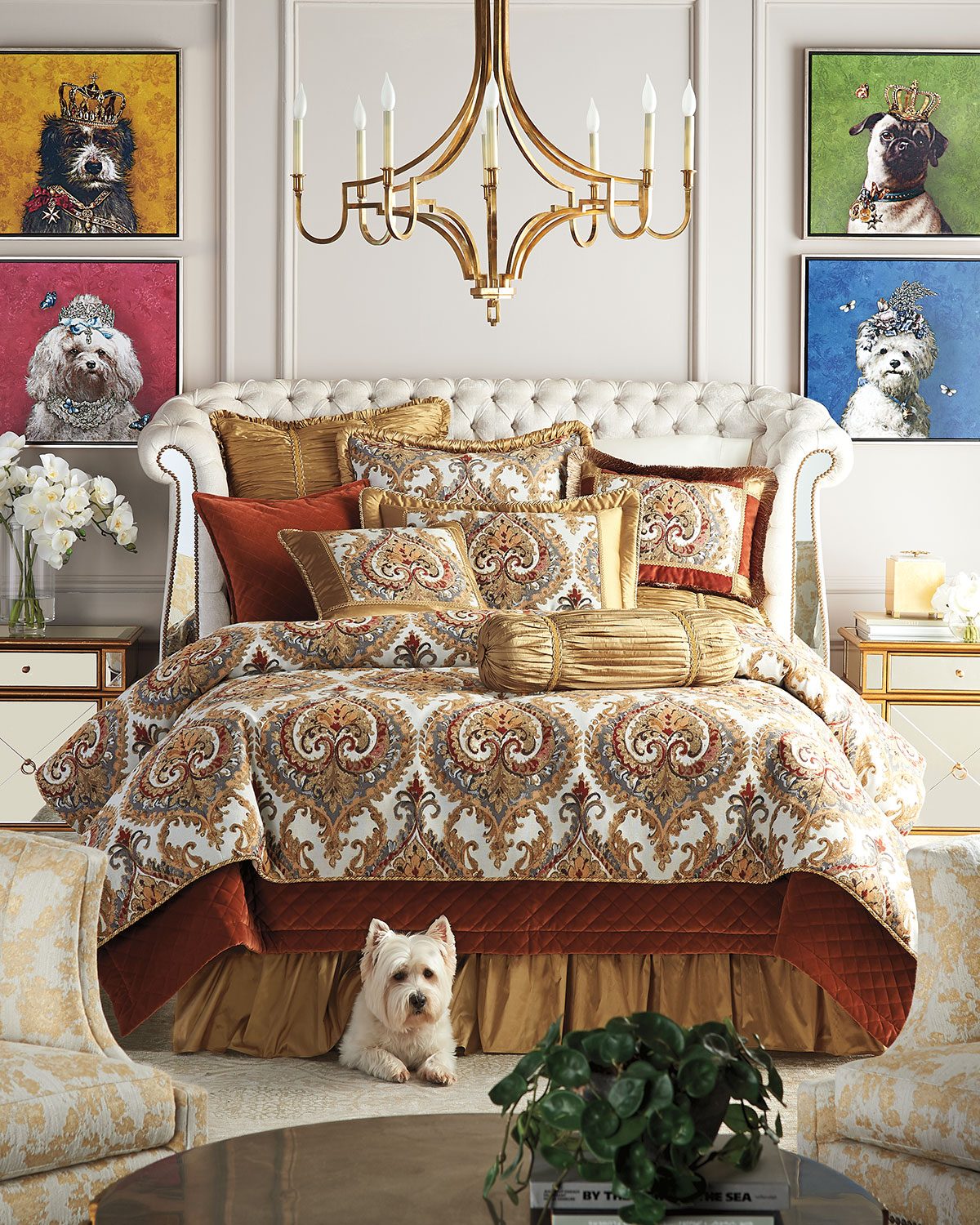 The Haut house is a Hollywood-based design and manufacturing company created by famous designer Casey Fisher, specializing in creating haute couture furnishings for the home. As we can see, this handcrafted tufted Bridgitte queen bed has aged golden nailhead trim. It also has two clear mirror arm panels and alder wood made feet in dark walnut color.
Macassar Ebony Canopy Bed
This luxurious Macassar Ebony Canopy bed is a mixture of Art Deco, Contemporary and modern design. It is crafted from exotic Macassar ebony veneer and upholstered in couture velvet. You can find it on 1stDibs.
Heiress Bed from Ralph Lauren Home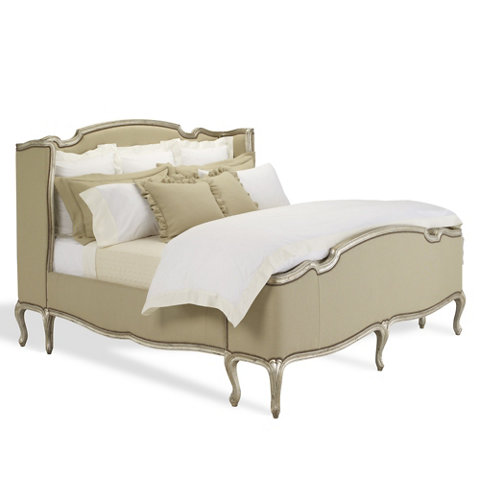 Louis XV style banquette is the inspiration of this bed design. It has shelter wings which creates a luxurious sense of enclosure. This bed also has Estate Mahogany finish. It is a perfect modern design bed.
Balthazar Tufted King Bed from Hooker Furniture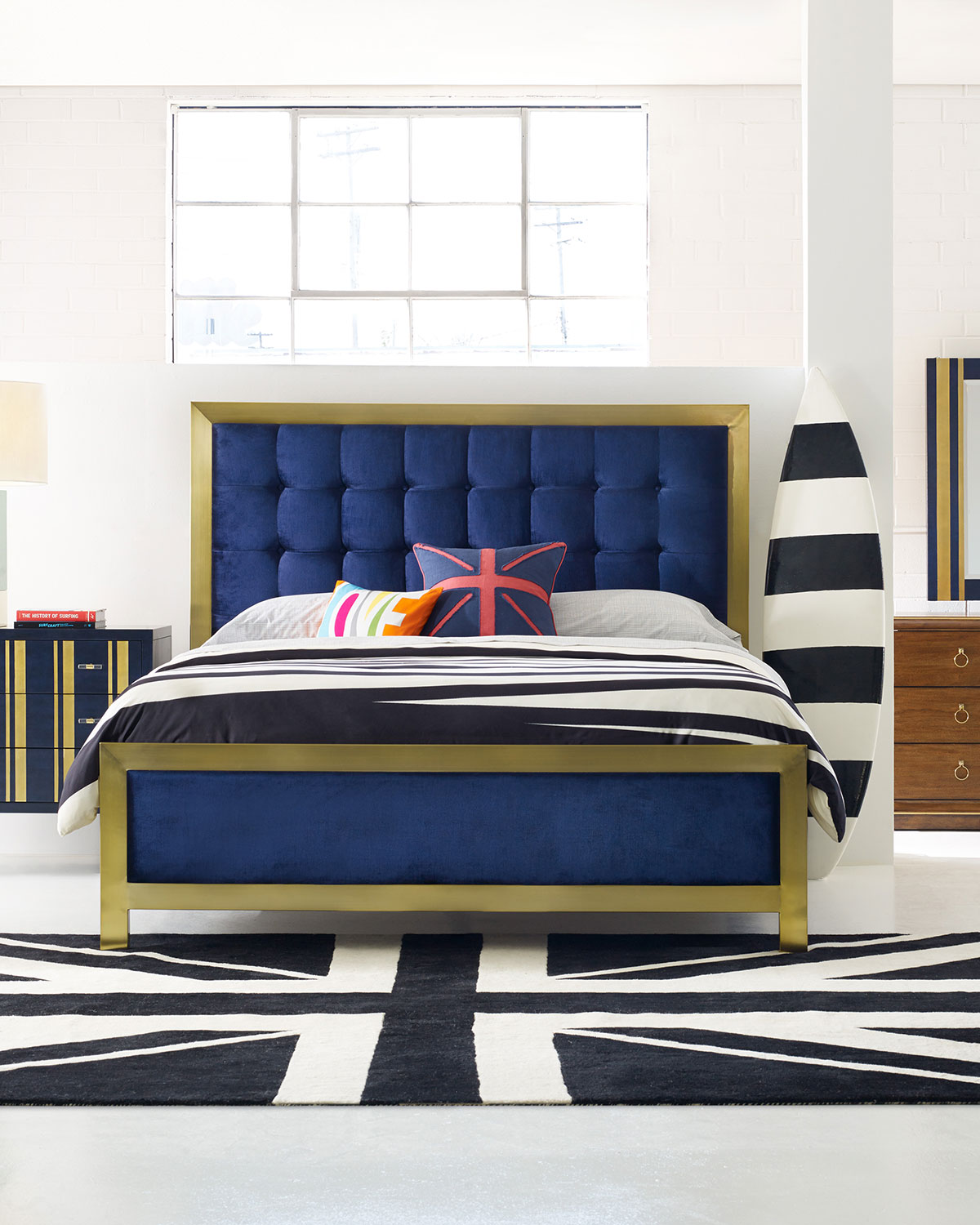 Cynthia Rowley who is an American fashion designer, designed this handcrafted tufted bed. It has gold-tone plated metal over rubberwood and covered by blue tone velvet, which gives a modern style to your bedroom.
ISIS Bed and DEMIZ Bed from Hommés Studio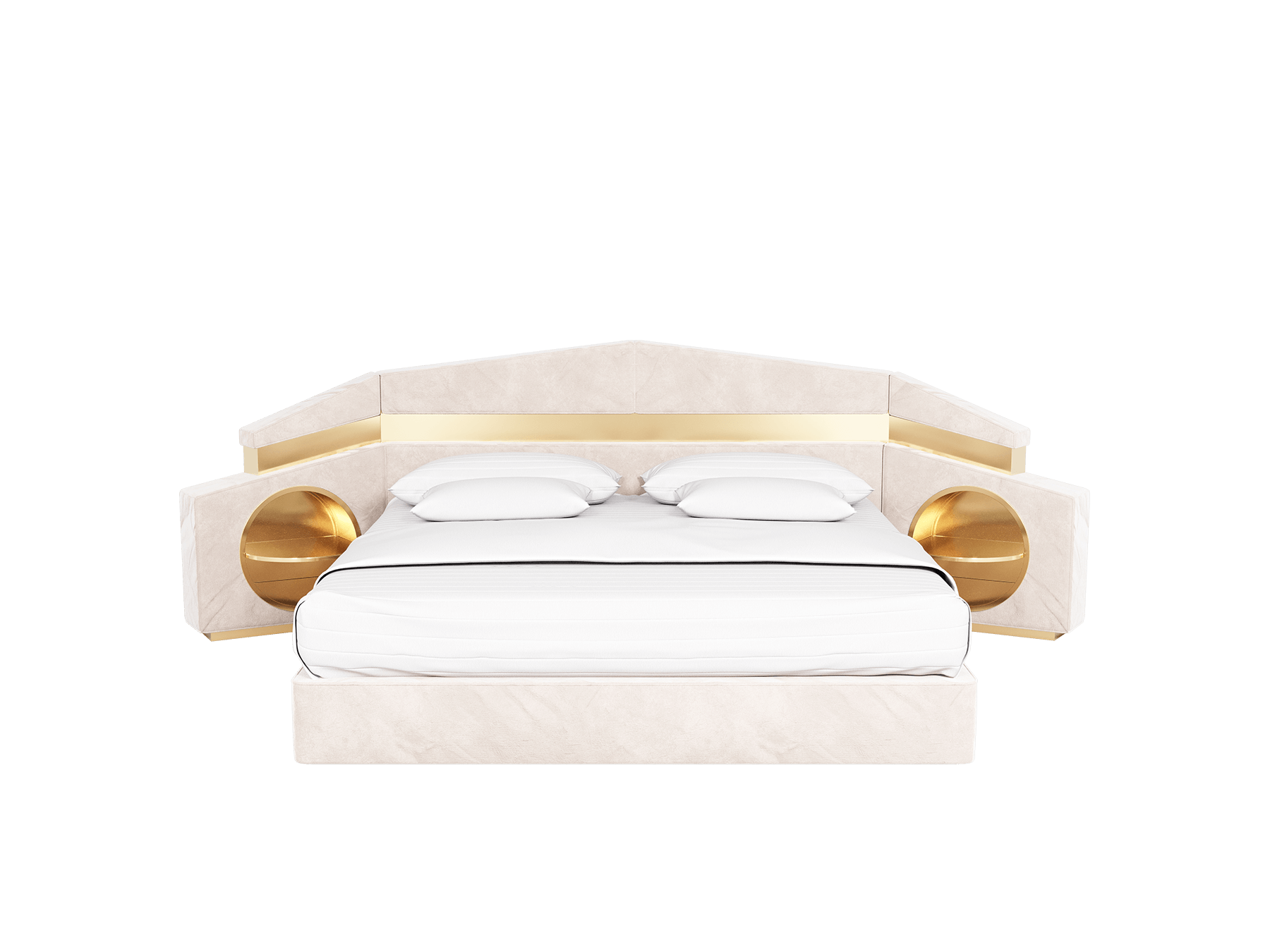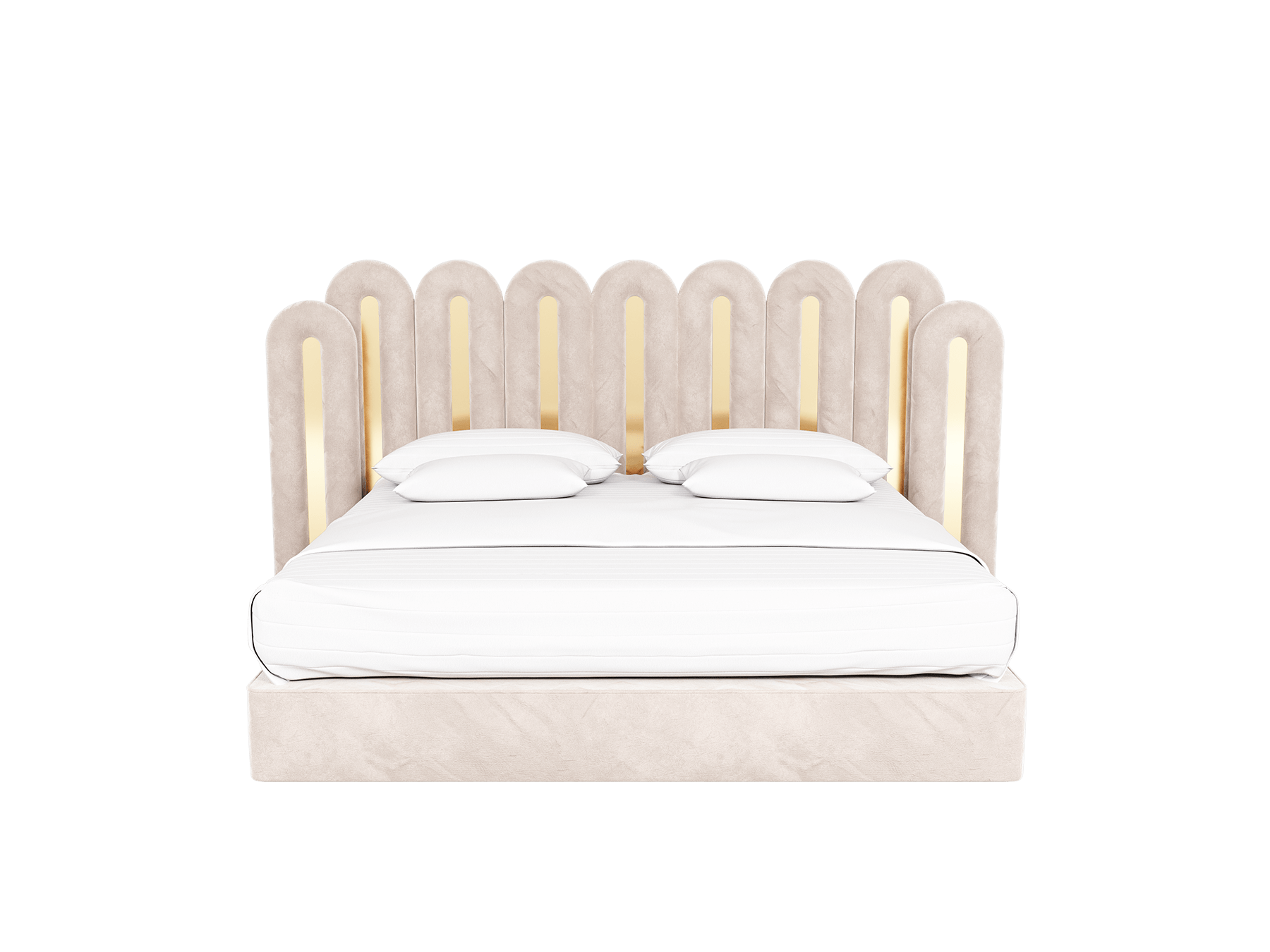 Introducing an haute couture concept in the interior design industry has been the Hommés studio's mission since the beginning. With this purpose in mind, Hommés Studio has designed and handcrafted a lot of beautiful modern furnitures.
This ISIS bed is one of them. This wood made bed has a velvet upholstery fabric. Additionally, it has a Cherry wood leaf tabletop. It also has polished gold stainless steel decorative details. It is a mixture of futuristic and modern design.
The DEMIZ bed is a statement piece full of modern vibes as well. It can definitely add an extra personality and charisma to your bedroom.
Finally, we highly recommend you to visit our website to find more modern furniture for your home.
We really hope you liked our article. Feel free to pin all the images to your favorite Pinterest board or print it and use it on your projects' mood boards.
You can also visit our Pinterest boards to get more inspiration. Get more ideas for your projects and find functional, stylish, and sizable lighting and furniture choices: