From benches, sofas, and armchairs, this interior design guide gathers everything you need to know about modern seating, with a plus: a selection of the best furniture for your project.
No matter the project you are working on – the right choice of modern seating can transform a space, adding style and functionality and making it stand out from the ordinary. This interior design guide will lead you on a journey of discoveries – sharing everything you need to know about modern seating to infuse your project with character – and, of course – comfort.
Join us on this journey and find a direction to choosing the best benches, sofas, and armchairs -with a plus, a selection of the finest pieces of furniture from the HOMMÉS Studio collection to make your project go to new heights! Ready? Scroll down and start your path to becoming an expert on modern seating.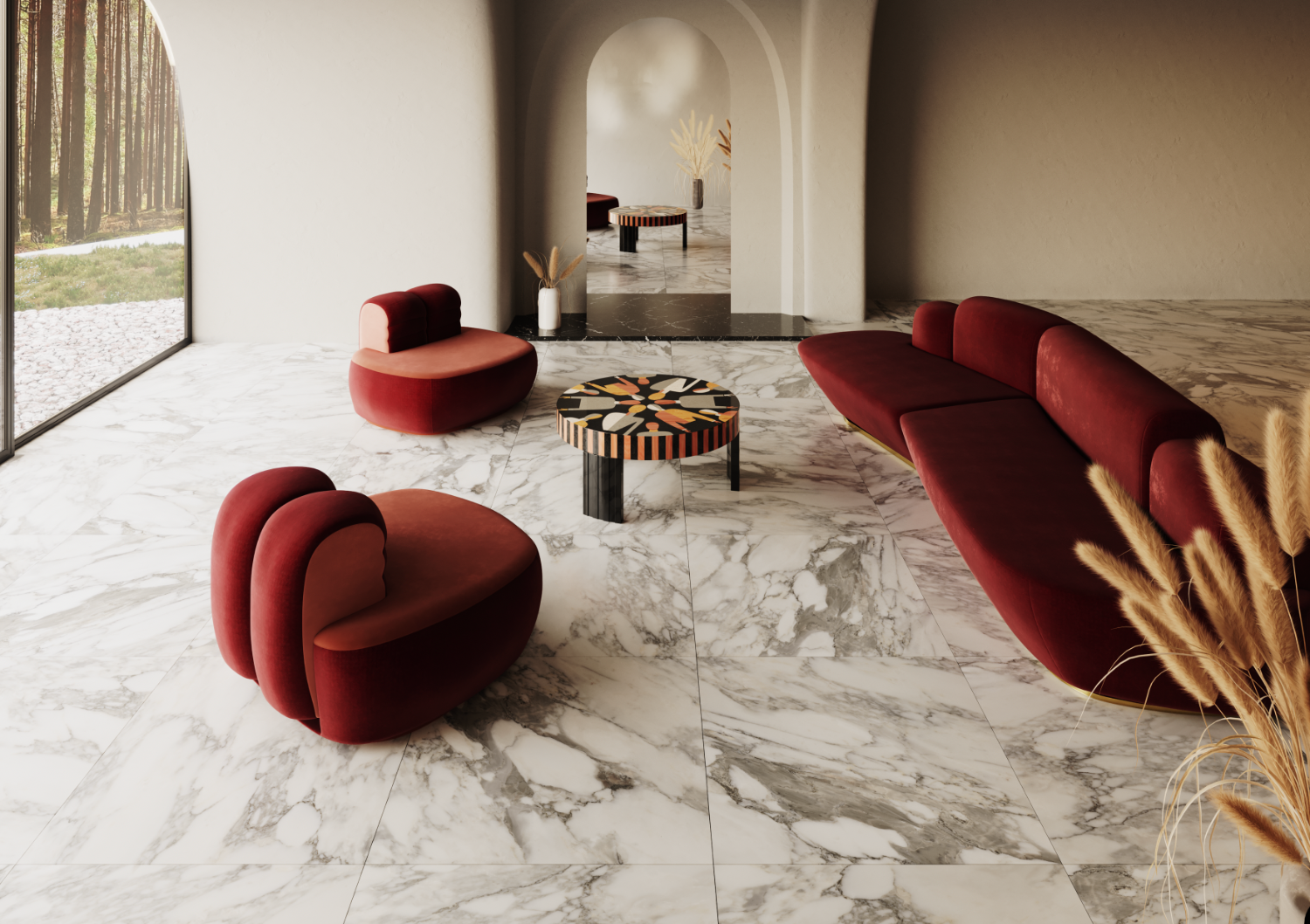 What are the most common modern seating options?
There are many modern seating options available; each one caters to different needs and preferences. Regarding the most common modern seating options, we highlight armchairs, chairs, benches, sofas, daybeds, stools, and bar chairs.
Why is modern seating so Important in a Project?
Seating options are essential in any room division, but that is not the only reason why modern seating is so important in a project, it also improves the aesthetic, functionality, and comfort. Below we share more about it.
Aesthetics: When you select modern seating for your project, you also choose an element that will directly impact the overall aesthetic. Thanks to its sleek lines, contemporary designs, and a wide range of styles and finishes, the proper modern seating can enhance the project's visual appeal, create a cohesive look, and leave a lasting impression.
Functionality: As modern seatings are designed with functionality in mind, incorporating those pieces into your project can ensure that the space meets its intended purpose for different activities. Whether it is a cozy living room, a productive office, or a welcoming dining area, there is one perfect piece to complete this purpose.
Comfort: Comfort is a fundamental aspect of seating, especially in spaces where people spend extended periods. Modern seating options prioritize comfort through ergonomic designs, high-quality cushioning, and supportive structures. By prioritizing comfort, you create an environment that promotes well-being and encourages people to engage and spend time in the space.
How to select the best piece for your project?
Now that you know the most common seating options and their importance in interior design projects, we will give you some expert tips on choosing the best seating. We will start with general aspects that need to be observed for any modern seating option and will help you to be more assertive in your choices:
Function and Purpose: Determine the intended purpose of the seating area. Will it be used for lounging, dining, working, or socializing? Understanding the role helps you limit the options and select the seating that aligns with the space's specific needs.
Size and Scale: Consider the available space and the scale of the seating piece. Measure the area to ensure a proper fit and allow sufficient room for movement. Oversized furniture may overwhelm a small space, while too small seating may look out of place in a large room.
Design and Style: Choose seating that complements the overall design style of the project. Consider the existing decor, color palette, and architectural elements. Modern seating offers a range of styles, from minimalist to bold and eclectic. Select a design that harmonizes with the project's aesthetic vision.
Comfort and Durability: Prioritize comfort and durability when selecting seating. Look for high-quality materials, supportive cushioning, and ergonomic features.
Cohesion and Coordination: Ensure that the chosen seating piece coordinates with the other elements in the space. Consider the materials, finishes, and colors to create a cohesive and harmonious environment. Pay attention to the visual flow and balance between different seating options and the surrounding furniture.
Everything you need to know about…
Modern Benches
WHAT IS A MODERN BENCH?
Modern benches are designed to add character and functionality to any room – thanks to their sleek lines and minimalist aesthetic, they effortlessly blend into different design styles, from Mid-Century Modern to Art Deco. When choosing a modern bench, consider factors such as size, material, and style to ensure it complements the existing decor.
HOW TO SELECT A MODERN BENCH?
To select the perfect modern bench for your interior design, you should pay attention to the following topics:
Size Matters: The size of a bench can greatly impact its visual appeal and functionality. In smaller spaces, opt for compact benches that won't overwhelm the area. For larger rooms, consider statement-making benches that serve as focal points. Remember to strike a balance between the bench's dimensions and the available space.
Material Selection: Modern benches come in a range of materials, including wood, metal, and upholstery, and each material adds its own unique touch to the aesthetic. When selecting a bench to complete your project, opt for a material that complements the overall feeling and visual.
Style and Versatility: As what happens with the materials, modern benches are available in various styles, allowing you to find the perfect match for your interior design. Choose a style that resonates with your overall vision and complements your existing furniture.
SHOP IDEAS:
SOFAS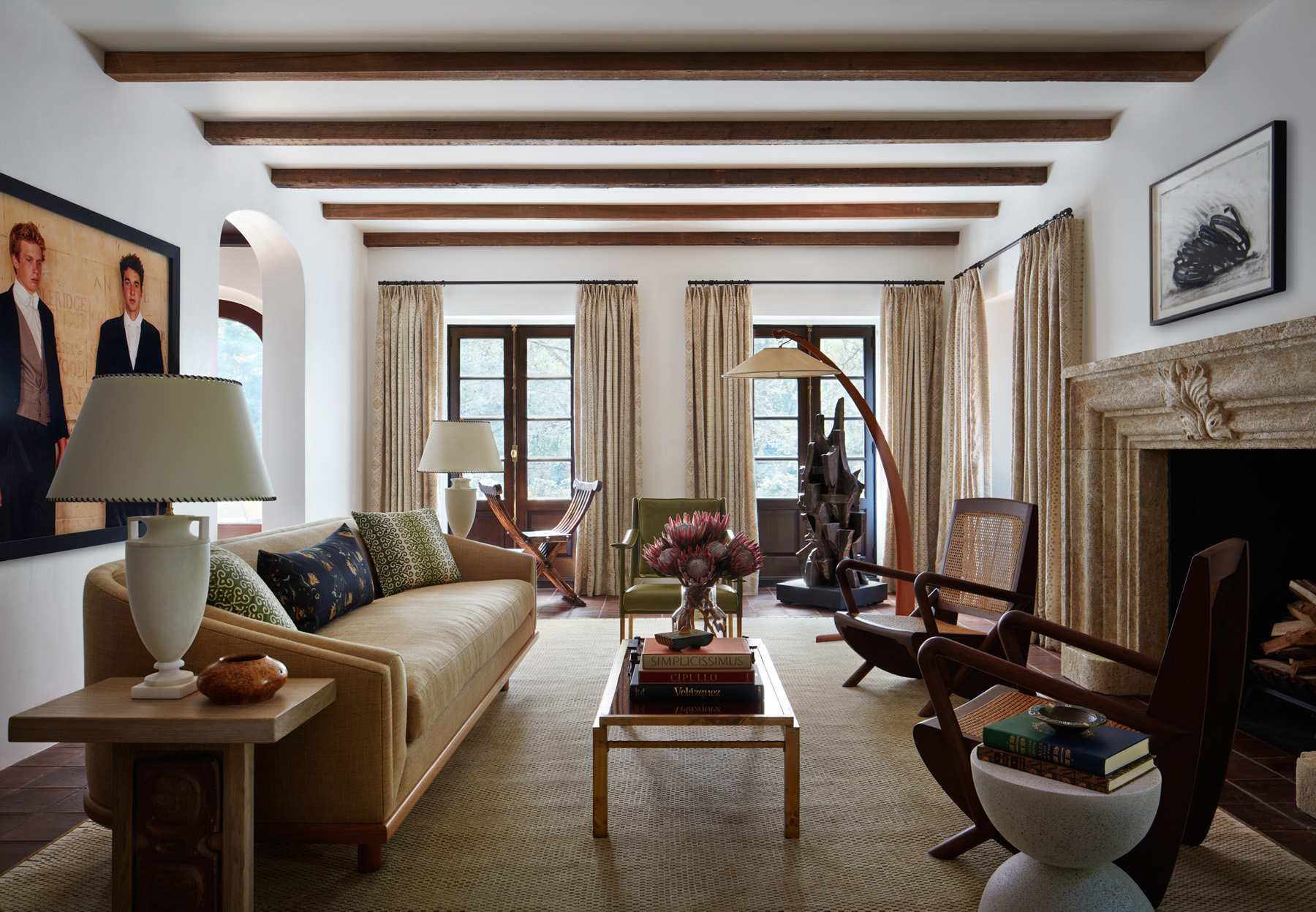 WHAT IS A MODERN SOFA?
Modern sofas are seating options that have clean lines, minimalistic aesthetics, and sleek silhouettes. Focusing on simplicity and functionality, these are essential pieces in any living room layout and also excellent options for adding more comfort and character in other room divisions.
HOW TO SELECT A MODERN SOFA?
Now, to select the best modern sofa, it´s important to have in mind some key considerations:
Design and Silhouette: Modern sofas offer a wide array of designs and silhouettes to suit different interior styles. Clean lines and streamlined profiles are characteristic of modern aesthetics, so opt for sofas with a minimalist appeal. Consider geometric shapes, such as square or rectangular sofas, which often exude a contemporary vibe. Alternatively, curved or modular sofas can add a touch of playfulness and versatility to the room.
Upholstery Choices: Choosing the right upholstery is crucial to achieving both comfort and style. Popular choices for modern sofas include luxurious fabrics like velvet, which adds depth and sophistication, or durable leather for a sleek and timeless look. Neutral tones provide a versatile base, allowing you to experiment with accent pillows and throw to inject pops of color and pattern.
Size and Configuration: Before buying a modern sofa, carefully measure the available space to ensure a perfect fit. Consider the number of people who will be using the sofa regularly and whether a sectional or a smaller sofa would better suit your needs. Modular sofas offer flexibility, allowing you to rearrange the seating configuration as desired.
SHOP IDEAS:
ARMCHAIR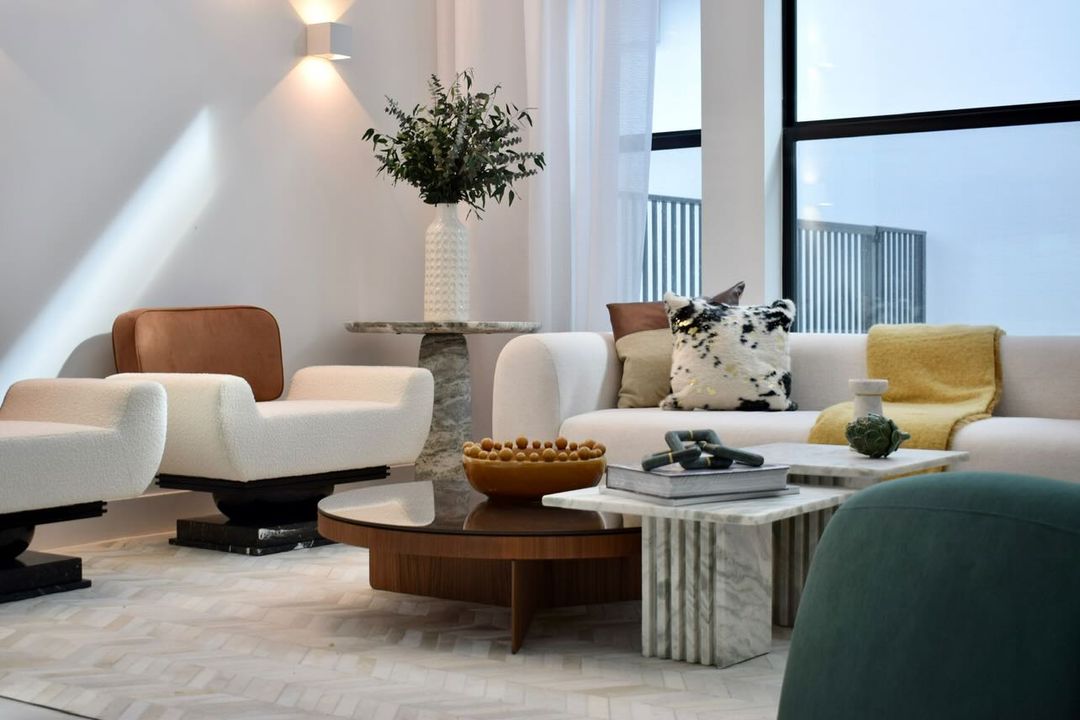 WHAT IS A MODERN ARMCHAIR?
Modern armchairs are iconic pieces of modern seating, offering both comfort and style. They provide a cozy spot for relaxation while adding a touch of elegance to any room.
HOW TO SELECT A MODERN ARMCHAIR?
A modern armchair can improve any room, but to find the perfect one you should pay attention to the following elements:
Design and Shape: There are many options for modern armchairs, from classical to avant-garde. Opt for armchairs with sleek lines and minimalistic details for a contemporary look. Alternatively, choose statement armchairs with bold colors or unique silhouettes to create a focal point in the room..
Comfort and Upholstery: Comfort is essential when selecting armchairs. Look for options with plush cushions and ergonomic designs that support good posture. Consider the overall aesthetic of the room and choose upholstery that complements the existing furniture and color palette.
Accenting with Accessories: To enhance the visual appeal of modern armchairs, consider incorporating accent accessories. Add a stylish throw blanket or a decorative pillow to introduce texture and color. A sleek side table beside the armchair can hold a reading lamp or a cup of coffee, completing the cozy corner.
SHOP IDEAS:
As seen in this interior guide, modern seating is essential in any interior space and plays a vital role in both – aesthetics and comfort. This article showed you some key elements of modern seating. Now you are ready to continue your path and explore our complete modern seating shop selection with bold lines and eye-catching shapes to indulge your interior with luxury and modernity.