The best dining tables bring with them, the best memories. Besides being the heart of a dining room, it is often around it that agreements and decisions are made, family gatherings are celebrated, and even where children do their homework.
With this in mind, the perfect dining table for you will be one that fits your area is within your price range and has a design that you will love for years to come. Therefore, before selecting a model, there are some essential elements that you should take into account. Discover unique dining table decor ideas with some of the models that HOMMÉS Studio has separated for you. Follow along 8 best dining tables to complete tour dining room style: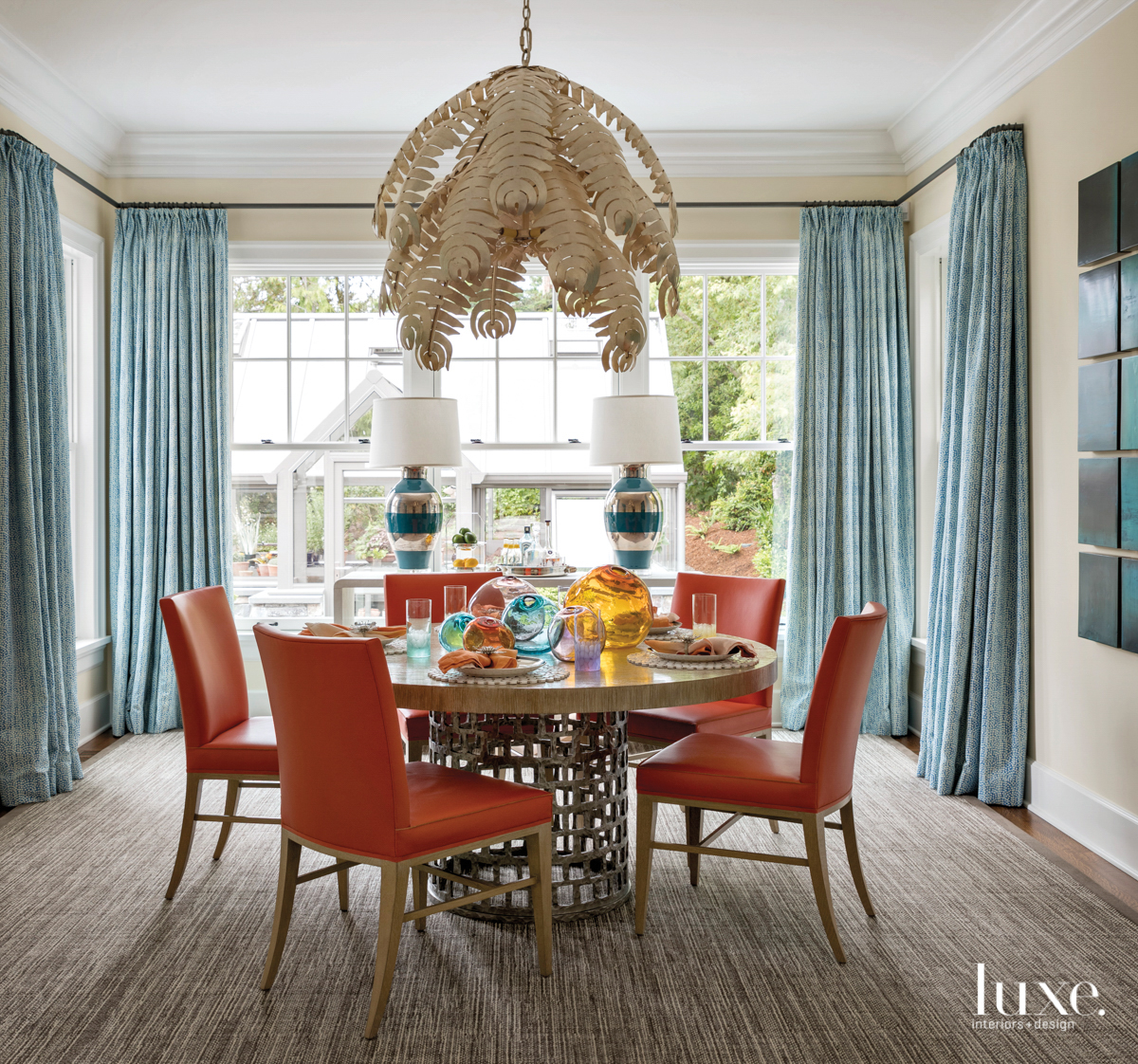 How To Choose The Best Dining Table:
For every occasion, there is the perfect piece of furniture, and with the dining table, it could be no different. There are many different models available on the market, but knowing how to find the right one for your needs can make all the difference. For even more initial questions, be sure to check out our post with golden rules when decorating a dining room.
If it is a piece for everyday use, for example, the best dining table is the one that's durable and easy to clean. If the purpose of the furniture is for special occasions, a table with an elegant and really premium look will be the main priority to impress your guests. Therefore, we have separated some points to help you choose the best dining tables model for you:
Best Dining Tables By Shape:
ROUND OR OVAL: Gives a little more space to move around since it cuts off the corners and is great for socialization, once there's no head at the table. Fuschia Dining Table, for example, is a revivalism of the Memphis style's charm and charisma. The contemporary is a good example of the best dining tables that will make your high-end dining room unique.
SQUARE: Gives an open and spacious feeling with plenty of table surfaces available. Practical for everyday use and easy to turn an unused corner into a cozy dining place
RECTANGULAR: A rectangular or long table is a great idea for those who want to decorate a rectangular room and have plenty of space. In addition, many choices are available and easy to fit within most rooms, combining perfectly with benches if needed. Zimmer Dining Table is the perfect dining table for a contemporary dining room. With peculiar modernity, chunky legs, and a classy tabletop in marquetry.
Choosing The Best Dining Tables By Size
This is a topic especially dedicated to the functionality of the furniture. Thus, the best dining tables sizes will correspond to the main purpose of their use. As seen before, small tables are perfect to fit in any corner of the house for day-to-day use, while if the objective is to host parties and promote gatherings, a table with several seats is essential. In summary:
2 TO 4 SEATS: Ideal for small spaces and with little movement. Also, this is a great alternative because many two-seater tables can accommodate up to four people.
4 TO 6 SEATS: Ideal for medium-sized spaces and those with more than 4 people, since everyone can be seated at the same time in a comfortable and spacious way. These are also the best dining tables for those who sporadically receive guests.
MORE THAN 8 SEATS: These dining table models are already considered in large format and are perfect for hosting dinner parties and large celebrations. As for the model, it will generally be simpler to fit an additional chair under a table with thinner legs or if the legs are in the corners.
To make your space even more complete and sophisticated, next to the dining table, place a console table or sideboard that acts as an elegant piece of storage furniture.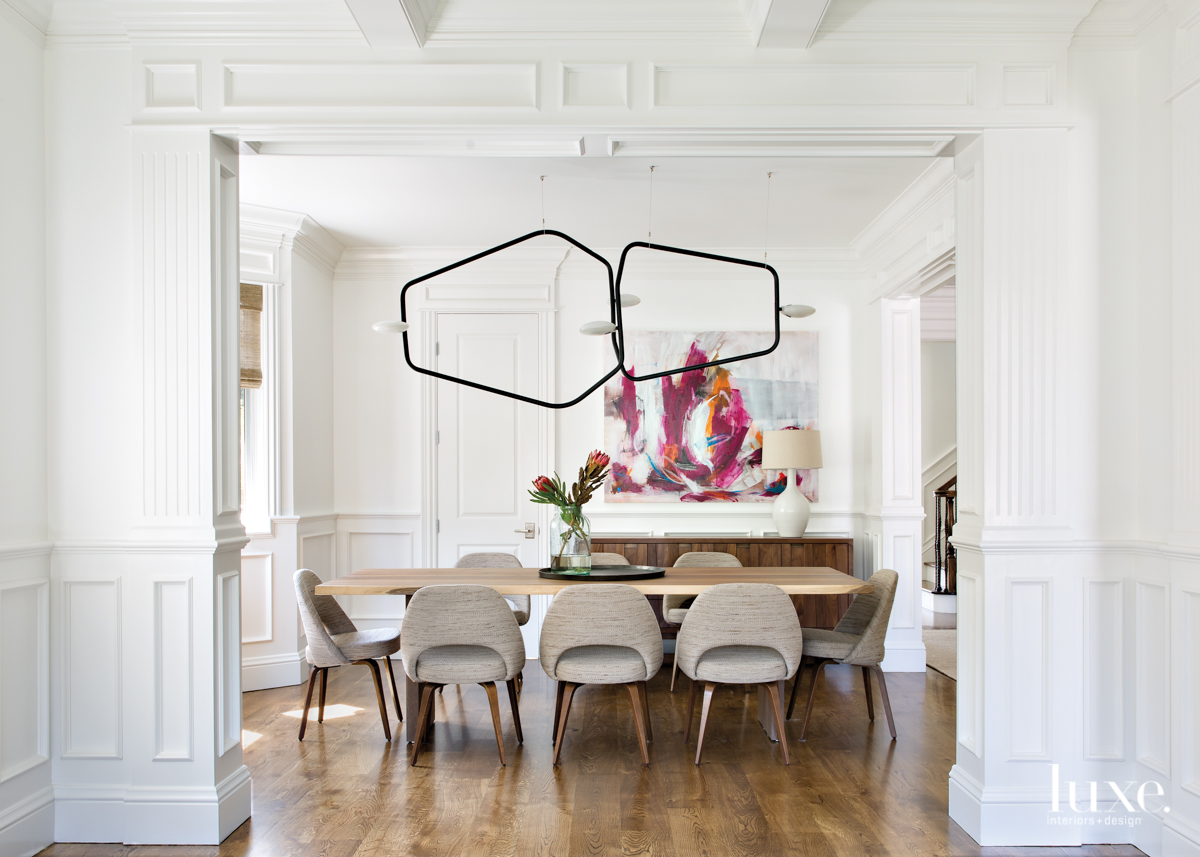 Best Dining Tables By Material
WOOD: A classic material, both durable and easy to repair. In addition, the natural color of wood blends easily with many different decorating styles and accounts. Functional and decorative, the French Art Deco Vintage Dining Table has the remarkable power to fit perfectly in any space, elevating your dining room design.
METAL: These are perfectly adapted to a Modern Style decor, but it is important to choose a quality product to avoid scratches and damage after some time.
MARBLE: Excellent material for table construction and is based on wood or other equally resistant material. The marble furniture is easy to clean, and they usually have unusual patterns and colors, making the decoration of the space luxurious and unforgettable. Muller Dining Table, , is the best dining table example of a piece that breathes modernity. A signature dining table will always enhance your dining room project.
TRAVERTINE: Travertine is a porous, sandy-hued material that turns the interiors into calm and organized spaces. These are the best dining tables for those who consider decoration as real pieces of art. . The modern layout of Billie Oval Dining Table Travertine is perfect for complementing a minimalist dining room design.
Best Dining Tables By Style
MODERN: Considering that Modern Style Dining Rooms are useful and stylish at the same time, dining tables in this style follow the same pattern. A modern dining table is a versatile, decorative, and functional furniture piece. When designing a modern dining room, choose a dining table with a design statement, striking attitude, and sculptural shapes. The Metis Pedestal Table is an excellent example of that.
MAXIMALIST: The Burton dining table is a great example of maximalist furniture with an oval white oak top and carved and lacquered legs inspired by the unique world of Tim Burton. The oversized shapes, charismatic silhouettes, bold patterns and pops of color of maximalist furniture make a statement in every room, traditional from style.
ART DECO: Art Deco's style has a unique symmetry with layered shapes and juxtaposition of materials that blend in with many interior design styles. This Art Deco Vintage Dining Table is timeless and adds a classy and refined touch to any art deco dining room design.
Now that you know our options of the best dining tables, learn about other furniture to complete the decoration of your dining room. At HOMMÉS Studio every piece is handcrafted and has a customization option.