Charm and Comfort can assemble the perfect space; get to know how to use the cozy minimalist trend and invade your project with those feelings.
Neutral tones and charming details can create a space that reflects the beauty of life – and it also goes to the encounter of a cozy minimalist project – a design that is not just about creating a place that looks good, but on top of all, a restful home.
In this article, we will get into the cozy minimalist trend and discover how to incorporate cozy minimalist elements room by room – from the entryway to the living room – with a plus, a careful selection of incredible furniture that will elevate your cozy minimalist scheme.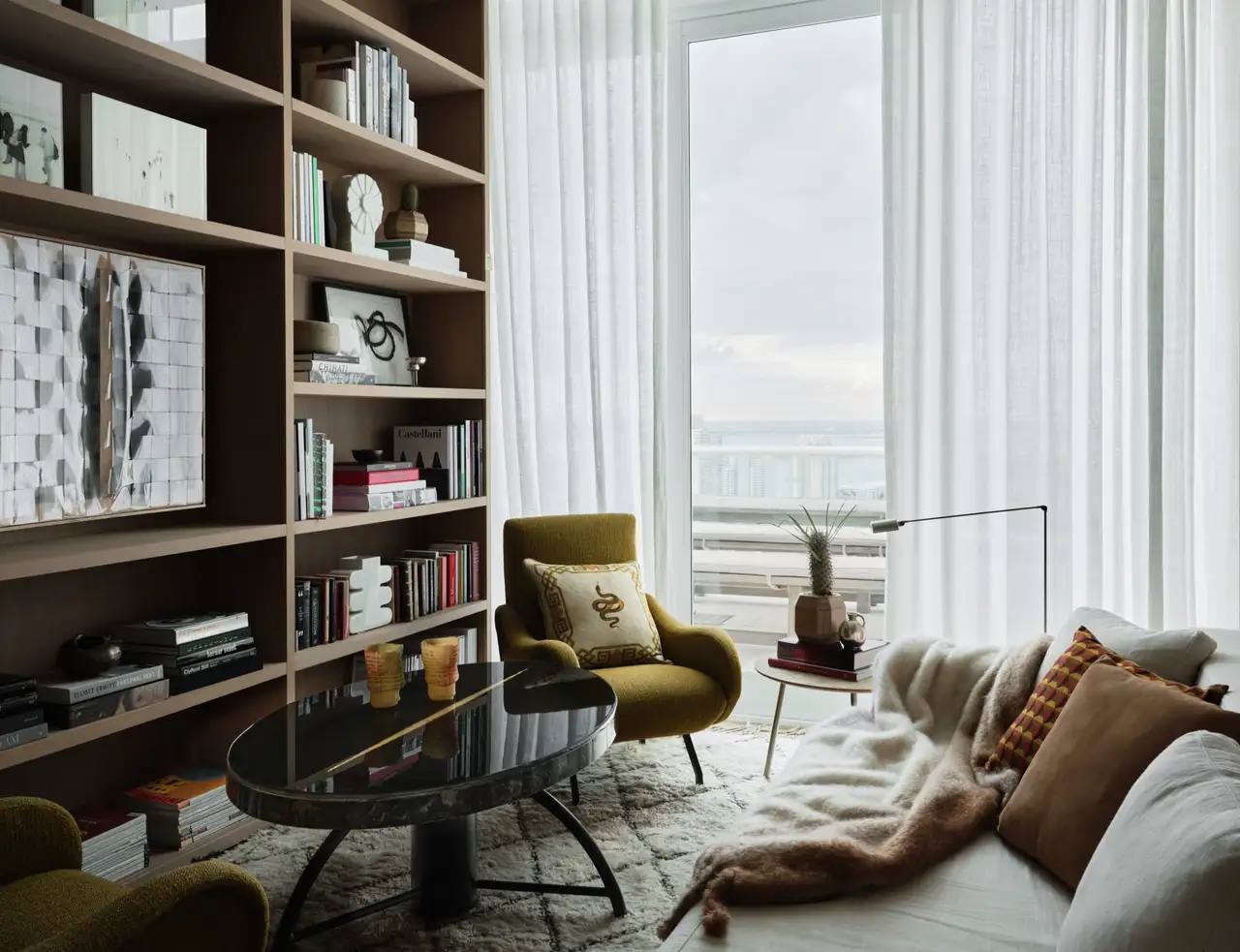 Cozy Minimalist: A Room-by-Room Guide
Create a project that blends warmth and simplicity with expert steps that will guide you into the cozy minimalist trend. Scroll down and dive into our room-by-room guide for a home that shares charm and coziness.
1. ENTRYWAY
The entryway is the first impression of any home, a cozy minimalist approach can create an inviting and organized space. Discover how to design an entryway that balances simplicity and functionality in three expert steps.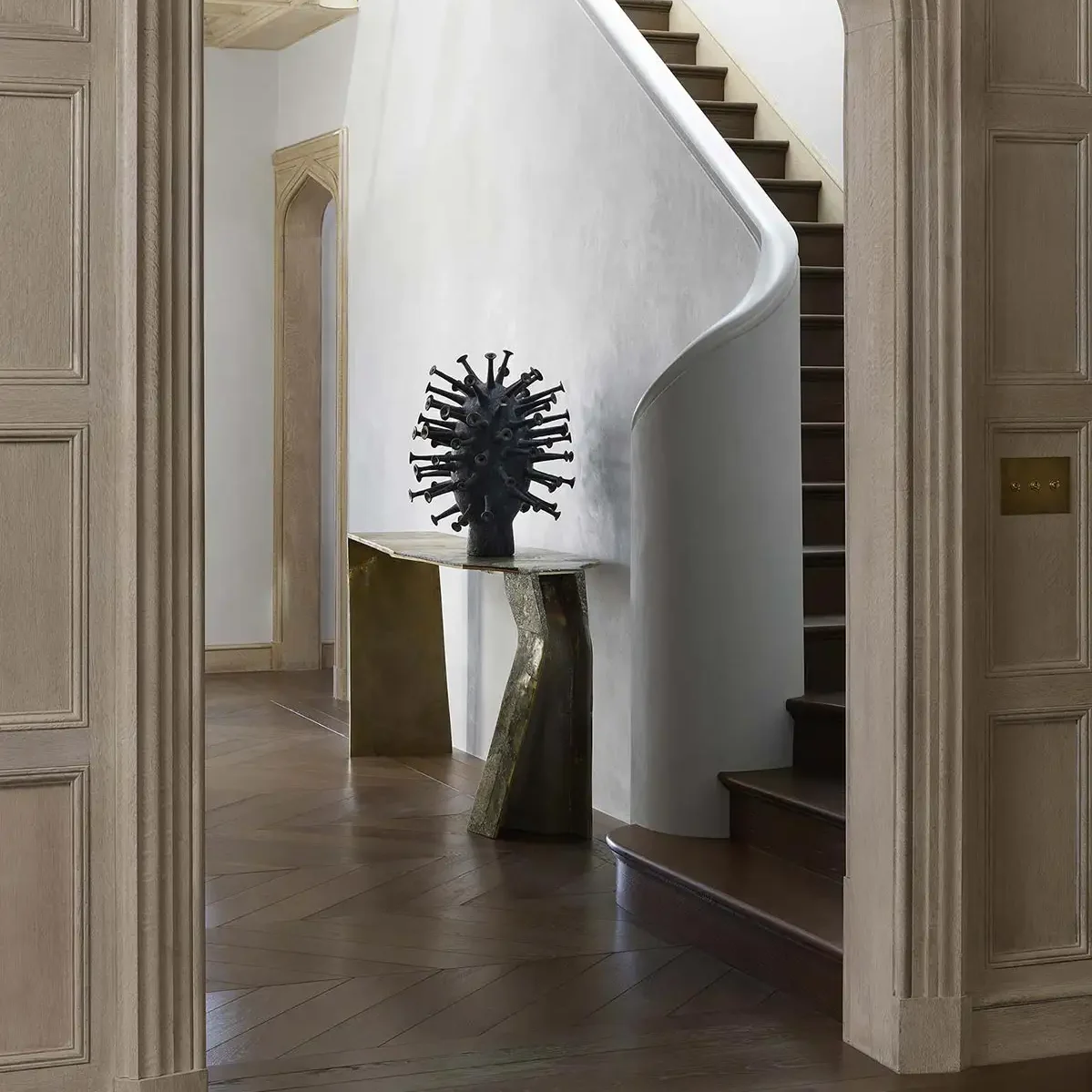 Step 1: Focus on using practical and minimalist furniture pieces, cabinets, and console tables with hidden compartments are good options for a functional and organized space. To keep the space clean, provide designated spaces for shoes, coats, and accessories.
Step 2: Invest in warm light and mirrors to create a welcoming ambiance with soft, warm lighting fixtures, such as pendant lights or wall sconces. Incorporate mirrors strategically to reflect light and make the space feel larger.
Step 3: Don´t forget to include thoughtful decor and natural elements to add a personal touch to the entryway. Invest in a statement piece of artwork or a vase with fresh flowers and introduce plants or small potted trees to bring life and freshness to the space.
SHOP IDEAS
2. LIVING ROOM:
The living room is usually seen as the heart of a home, where family and friends gather to relax and socialize. Achieving a cozy minimalist vibe in this space requires a careful selection of furniture, textures, and colors. Get to know how to create a place that balances coziness and simplicity.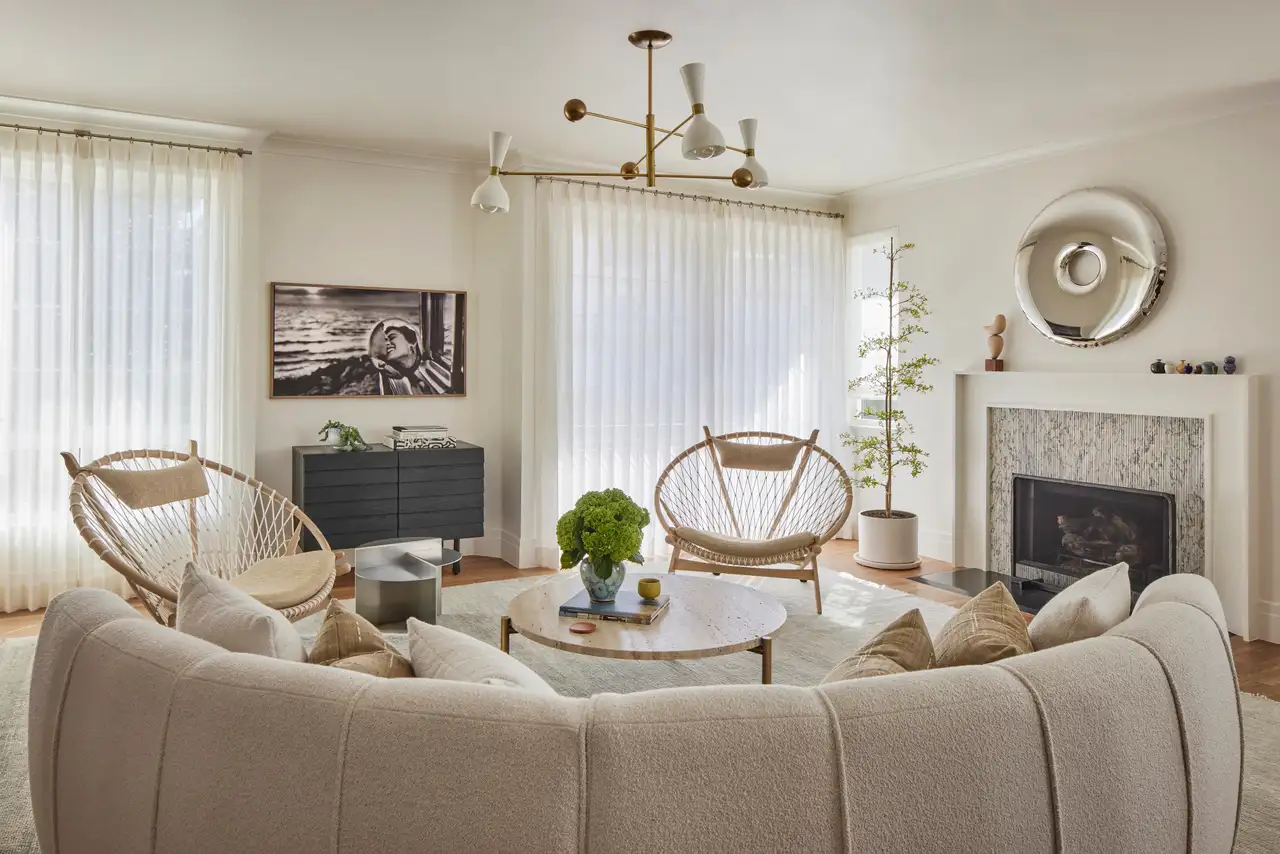 Step 1: Select furniture with clean lines and a focus on comfort rather than excess. Opt for a cozy minimalist sofa paired with minimalistic coffee tables and side tables. Keep accessories to a minimum to maintain a clutter-free environment.
Step 2: Embrace a warm and neutral color palette, using earth tones or pastel hues to create a cozy atmosphere. You can also add pops of colors through accent pillows or artwork.
Step 3: Make it cozy by incorporating soft textures through throw blankets, plush rugs, and cozy cushions to create a warm and inviting space. Layering textures add depth and visual interest without overwhelming the room.
SHOP IDEAS:
3. BEDROOM
The bedroom is a secret retreat where peaceful vibes are always welcome. To create a cozy minimalist bedroom, choose a neutral color palette to promote a sense of calmness. Embrace simplicity in furniture design, favoring sleek lines and clutter-free surfaces, and soft fabrics and rugs for an extra dose of coziness. To create a cozy minimalist bedroom, you can also follow our expert steps.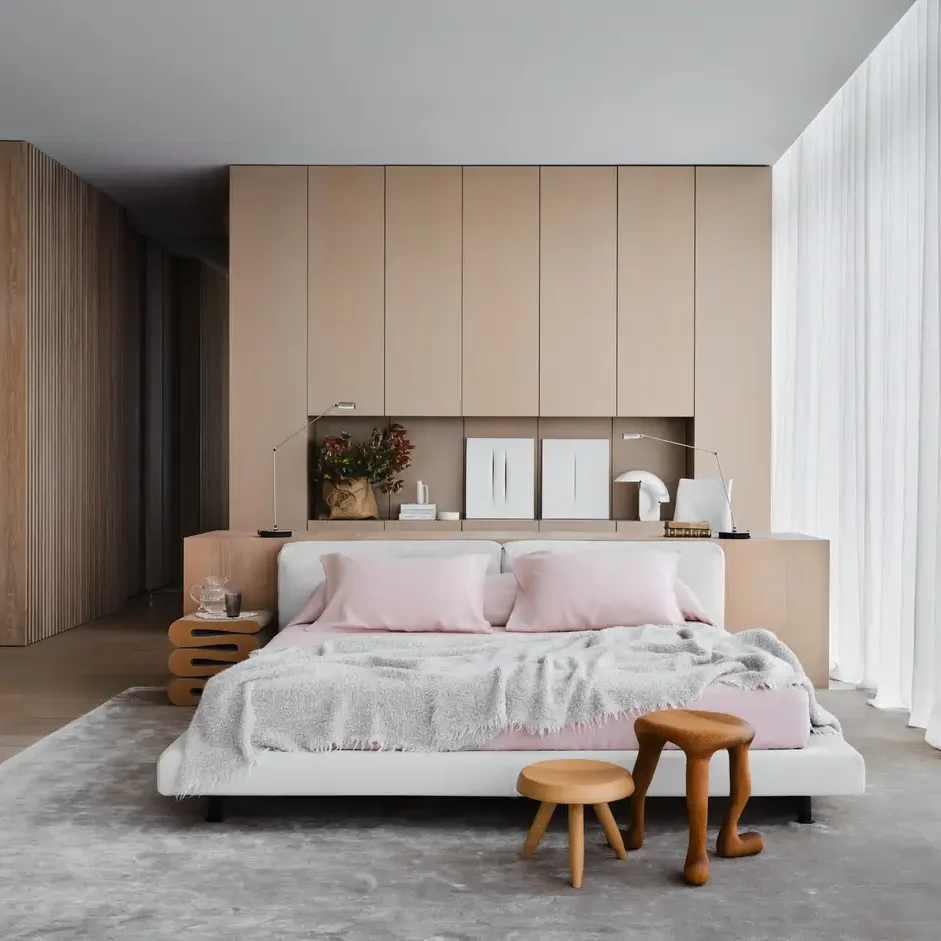 Step 1: Simplify the design, by removing any unnecessary items, and creating a clean canvas. Embrace minimalism by selecting furniture pieces with sleek lines and storage solutions that maintain a clutter-free environment.
Step 2: Opt for a neutral color palette, such as muted grays or calming earth tones, to create a serene refugee. Add warmth and coziness with soft textiles, such as plush bedding, throw pillows and rugs. For this room invest in mix-and-match textures and avoid patterns.
Step 3: Introduce soft, warm lighting options, like bedside table lamps or wall sconces, to create a tranquil ambiance. Incorporate natural elements, such as potted plants or organic materials like wood, to bring a touch of nature into the space. You can also bring a natural feeling to your design by investing in furniture that highlights wood and natural materials.
SHOP IDEAS:
4. DINING ROOM
The dining room is a space where remarkable memories are made, and the cozy minimalist approach can transform it into an inviting and intimate setting. You can incorporate the principles of coziness and minimalism to create an atmosphere that encourages meaningful connections by selecting the right furniture, light, and decor settings. Explore the expert steps to set up the perfect cozy minimalist dining room.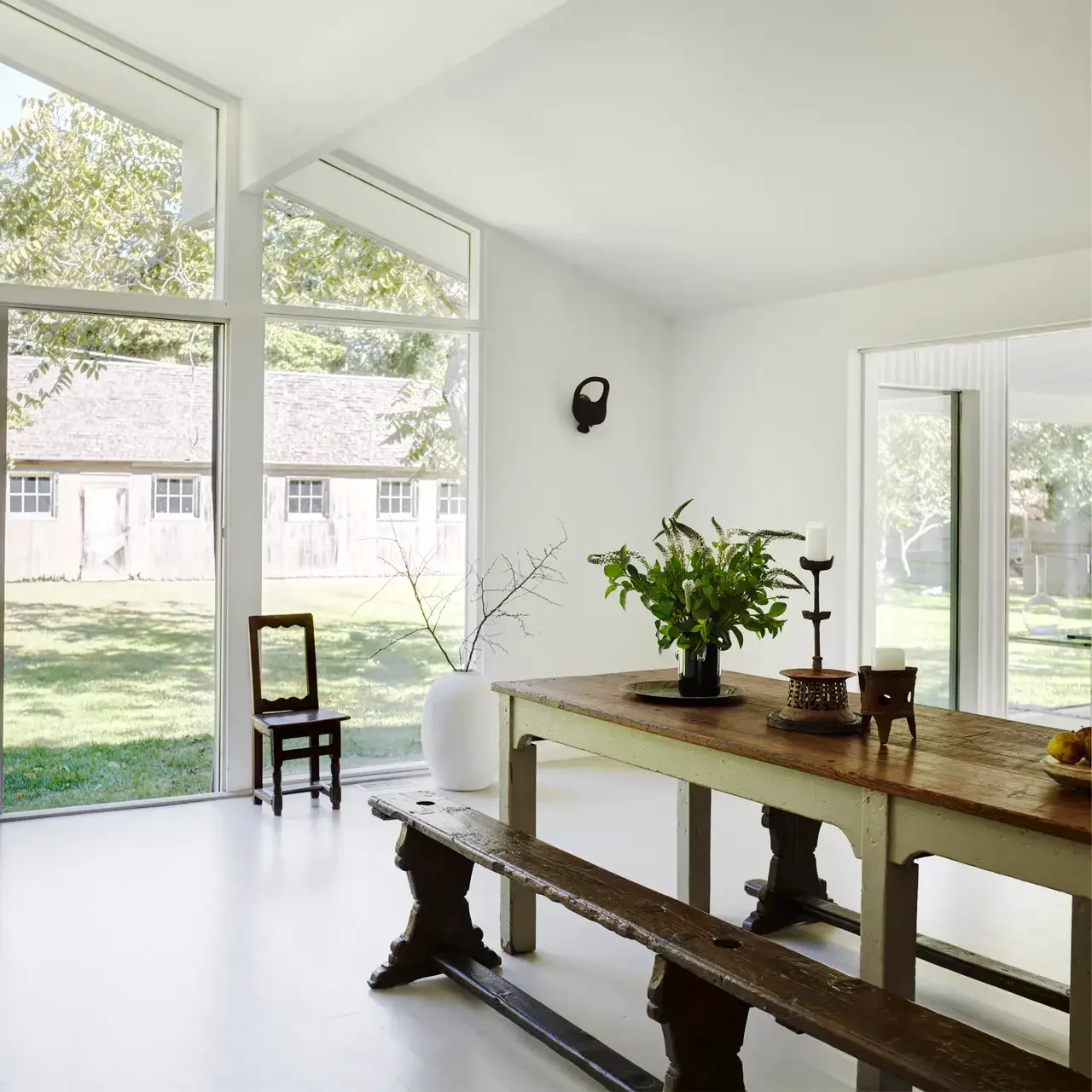 Step 1: Choose a minimalist dining table with clean lines and a simple design. Opt for comfortable yet visually discreet dining chairs that blend seamlessly with the overall aesthetic.
Step 2: Invest in warm light for a cozy feel. A statement suspension lamp above the dining table creates both functional lighting and a focal point, and you can also incorporate dimming options to adjust the lighting for different occasions, from intimate dinners to lively gatherings.
Step 3: Select a warm and neutral color palette for the dining room, using soft grays, warm beiges, or muted earth tones; which will create a calming and inviting atmosphere while maintaining the minimalist aesthetic.
Step 4: Keep the table settings and decor minimal to maintain the simplicity of the space. Choose quality and timeless accessories that complement the overall design. Consider adding a simple centerpiece with fresh flowers or a collection of succulents to add a touch of nature and visual interest to the dining table.
SHOP IDEAS:
Creating a cozy minimalist project requires a thoughtful approach that combines warmth and simplicity in perfect harmony. By following these step-by-step guidelines, you can create an inviting and serene space in the bedroom, living room, entryway, and dining room. Remember that for a cozy minimalist project, less is more and simplicity is the key. Get inspired to create a project that perfectly balances simplicity with coziness by discovering the Quite Luxury – shop guide.