Experience the perfect blend of style, comfort, and functionality with our contemporary seating designs. Shop a modern seating selection with bold lines and eye-catching shapes to finally indulge in the luxury of high-quality fabrics with neutral or vivid color palettes that match your interior style. Explore also our shopping guide to discover how to combine different seating options. 
Shop the ultimate comfort with our flawless collection of sofas. A selection with sleek designs that effortlessly complement any interior style, and high-quality fabrics available in a variety of neutral and vibrant color palettes.
Experience the perfect blend of comfort and design. The armchair collection invites you to elevate the home solace and upgrade your next interior project to new levels of sophistication.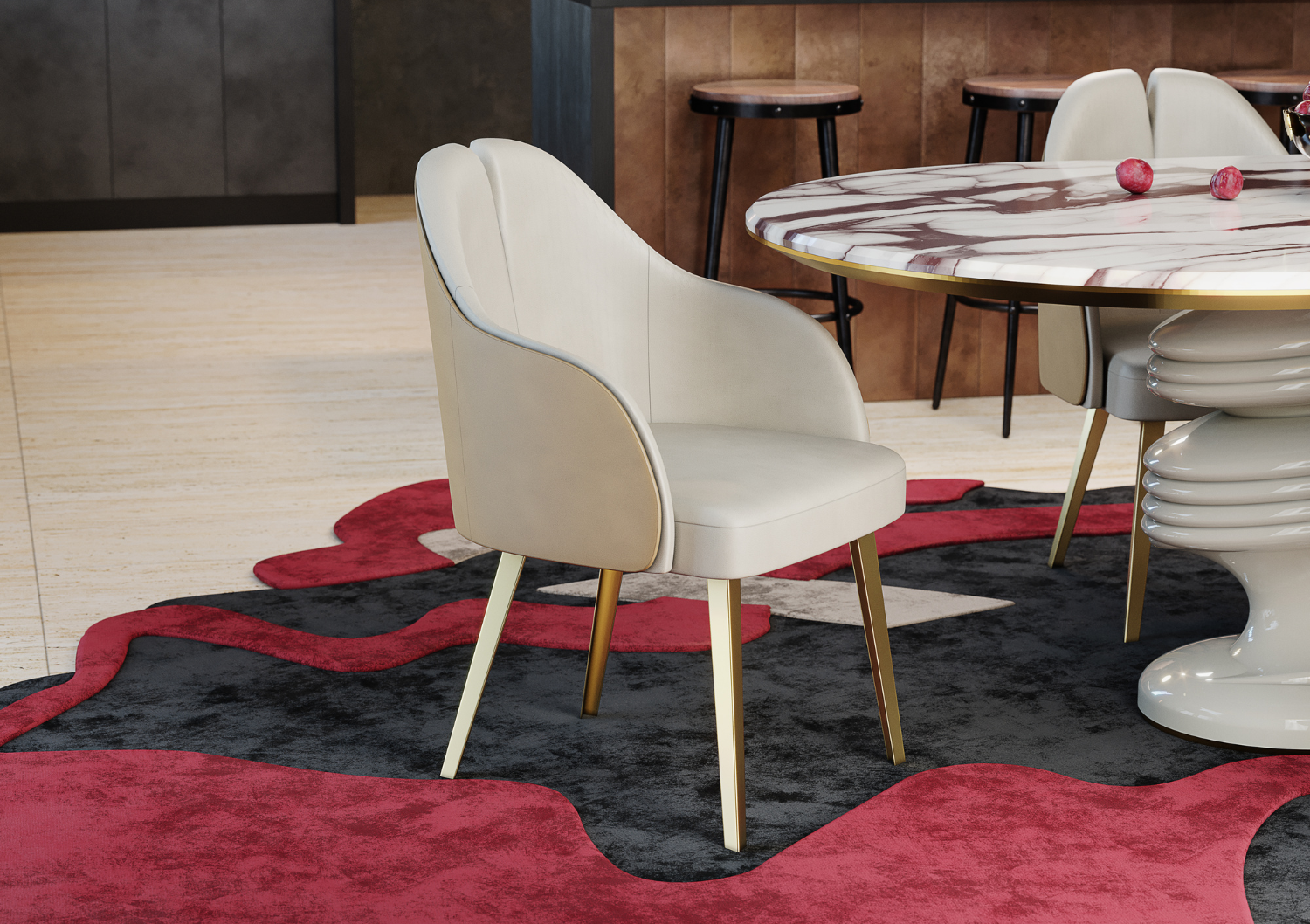 Shop our timeless chairs collection designed to upgrade a dining area and transform an everyday space into a beautiful and inviting room.
Shop a stylish collection of benches with bold curves and daring textures. Whether staged in entryways, living rooms, or dining areas, the benches offer functionality and a sense of elegance to any room division.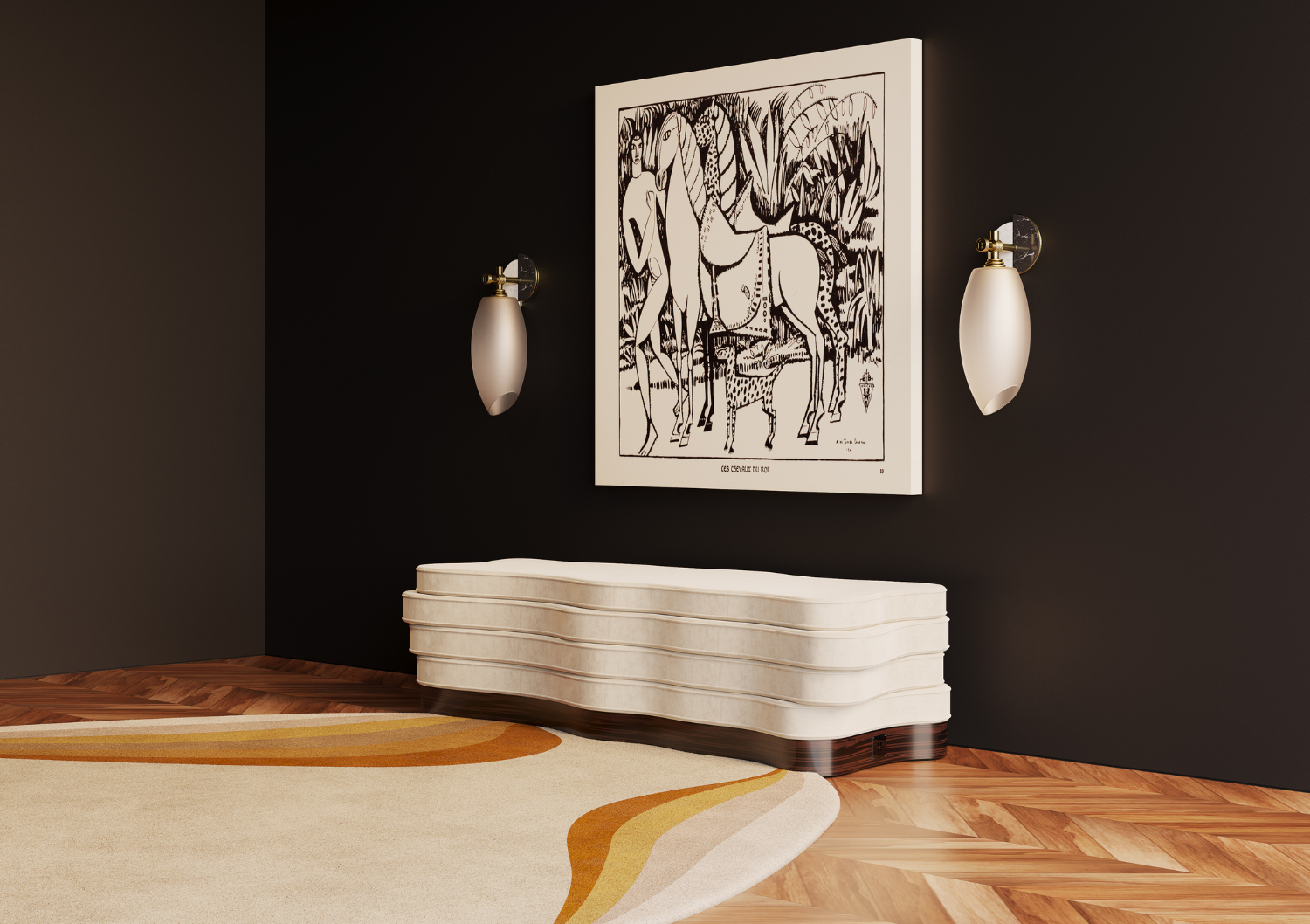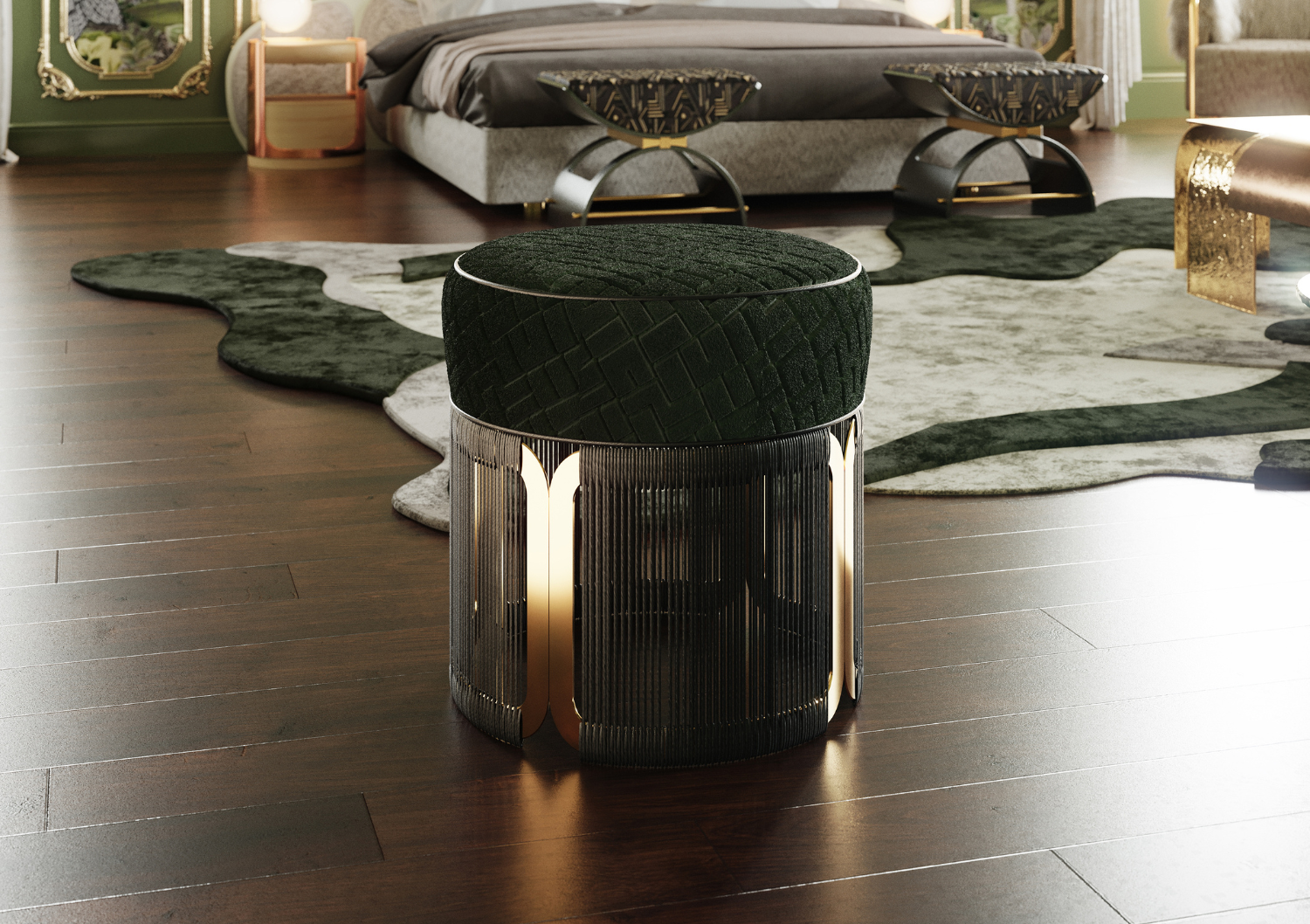 Experience both versatility and style with our stool collection, perfect for guests, dressing rooms, and additional seating for bedrooms. Plus, the stools are easy to move around.
Design an interior project with contemporary seating can enhance its style and functionality, making it more comfortable and unique. Whether you choose benches, sofas, or armchairs, we have gathered important tips to help you lead your next interior project with comfort and sophistication.
WHAT ARE THE MOST COMMON CONTEMPORARY SEATING OPTIONS FOR INTERIOR DESIGN PROJECT?
WHY IS CONTEMPORARY SEATING SO IMPORTANT IN A PROJECT?
Contemporary seating play a crucial role in various aspects of a interior project. They not only serve as practical seating solutions but also significantly contribute to the overall aesthetic, functionality, and comfort of the space.

Aesthetics: When you select contemporary seating for your project, you choose elements that directly impact the overall aesthetic. With their sleek lines, innovative designs, and a wide range of styles and finishes, contemporary seating can enhance the project's visual appeal, create a cohesive look, and leave a lasting impression.

Functionality: Contemporary seating is designed with functionality in mind, ensuring that the space meets its intended purpose for various activities. Whether it's a comfortable living room, a productive office, or an inviting dining area, there are perfect contemporary seating pieces to fulfill these needs.

Comfort: Comfort is a fundamental aspect of seating, especially in spaces where people spend extended periods. Contemporary seating options prioritize comfort through ergonomic designs, plush cushioning, and supportive structures. By prioritizing comfort, you create an environment that promotes well-being, encourages people to engage, and allows them to enjoy their time in the space.
HOW TO SELECT THE BEST PIECE FOR YOUR PROJECT?
Function and Purpose: 
Determine the intended purpose of the seating area, whether it's for lounging, dining, working, or socializing. 

Understanding the role of the space will help narrow down your options and select contemporary seating that aligns with its specific needs.
Size and Scale: 
Consider the available space and the scale of the seating piece. 

Take accurate measurements to ensure a proper fit and allow sufficient room for comfortable movement. 

Oversized furniture may overwhelm a small space, while too small seating can appear out of place in a larger room.
Design and Style: 
Choose contemporary seating that complements the overall design style of your project. 

Take into account the existing decor, color palette, and architectural elements. 

Contemporary seating offers a wide range of styles, from minimalist to bold and eclectic. 

Select a design that harmonizes with the aesthetic vision of your project.
Comfort and Durability:
Prioritize comfort and durability when selecting contemporary seating.

Look for high-quality materials, supportive cushioning, and ergonomic features that enhance the overall comfort of the seating.

Ensure that the chosen pieces are built to withstand regular use and maintain their functionality over time.
Cohesion and Coordination:
Ensure that the chosen contemporary seating coordinates with other elements in the space.

Consider the materials, finishes, and colors to create a cohesive and harmonious environment.

Pay attention to the visual flow and balance between different seating options and the surrounding furniture to achieve a unified and well-coordinated look.
— SHOP CONTEMPORARY SEATING —
Fifih Bench

Bench

$

4.317

Giulia Sofa

Sofa

$

7.582

Pina Chair Iron

Chair

$

2.095

Cadiz Bench

Bench

$

3.949

Pina Chair Menízia

Chair

$

2.095

Max Armchair Cream

Armchair

$

6.529

Ajui Armchair Terra

Armchair

$

5.949

Lisola Armchair White

Armchair

$

5.054

Mantis Bar Chair

Bar Chair

$

4.107

Moa Sofa

Sofa

$

8.319

Moa Bench

Bench

$

5.254

Nora Chair

Chair

$

2.948

Lisola Stool White

Stool

$

2.001

Giulia Sofa Nude

Sofa

$

7.582

Lisola Sofa White

Sofa

$

6.002

Pina Chair Mondrian

Chair

$

2.095

Moa Bar Stool I

Bar Chair

$

4.749

Ajui II Armchair White

Armchair

$

6.213

Tropez Daybed

Daybed

$

9.372

Vonkli Sofa

Sofa

$

10.425

Cadiz Stool Nude

Stool

$

1.895

Alice Armchair Cream

Armchair

$

6.002

Cinco Chair

Chair

$

3.612

Cinco Daybed

Daybed

$

6.939

Jellyfish Pouf

Pouf

$

3.243

Marina Armchair

Armchair

$

3.686

Lisola Stool Retro

Stool

$

2.969

Lisola Armchair Cream

Armchair

$

6.360

Cinco Bench

Bench

$

5.244

Moa Stool

Stool

$

3.054

Mantis Counter Stool

Bar stool

$

3.686

Foil Sofa Sand

Sofa

$

8.213

Cinco Bar Chair Black

Bar Chair

$

5.634

Lisola Sofa

Sofa

$

9.256

Morocco Pouf Black & White Set

Pouf

$

2.633

Mantis Chair

Chair

$

2.843

Mykonos Daybed

Daybed

$

13.689

Bonnie Armchair

Armchair

$

4.739

Kongo Armchair

Armchair

$

7.139

Manu Stool

Stool

$

2.943

Cluedo Counter Stool

Bar Chair

$

4.001

Cluedo Armchair

Armchair

$

4.001

Kara Sofa

Sofa

$

7.266

Cluedo Sofa

Sofa

$

9.372

Ajui Sofa

Sofa

$

9.667

Bombom Stool

Stool

$

2.401

Moa Armchair

Armchair

$

4.823

Moa Bar Stool II

Bar Chair

$

4.433