Bathrooms are a great place to experiment and have fun with color, materials, and wallpaper, in that way we make a fun bathroom.
This is especially true in 2020, according to ELLE Decor Trends.
Bright colors look exciting in contemporary bathroom interiors.
Colorful wallpapers, tile designs, and bath accessories add brightness to modern bathrooms, demonstrating the latest trends in decorating modern bathrooms.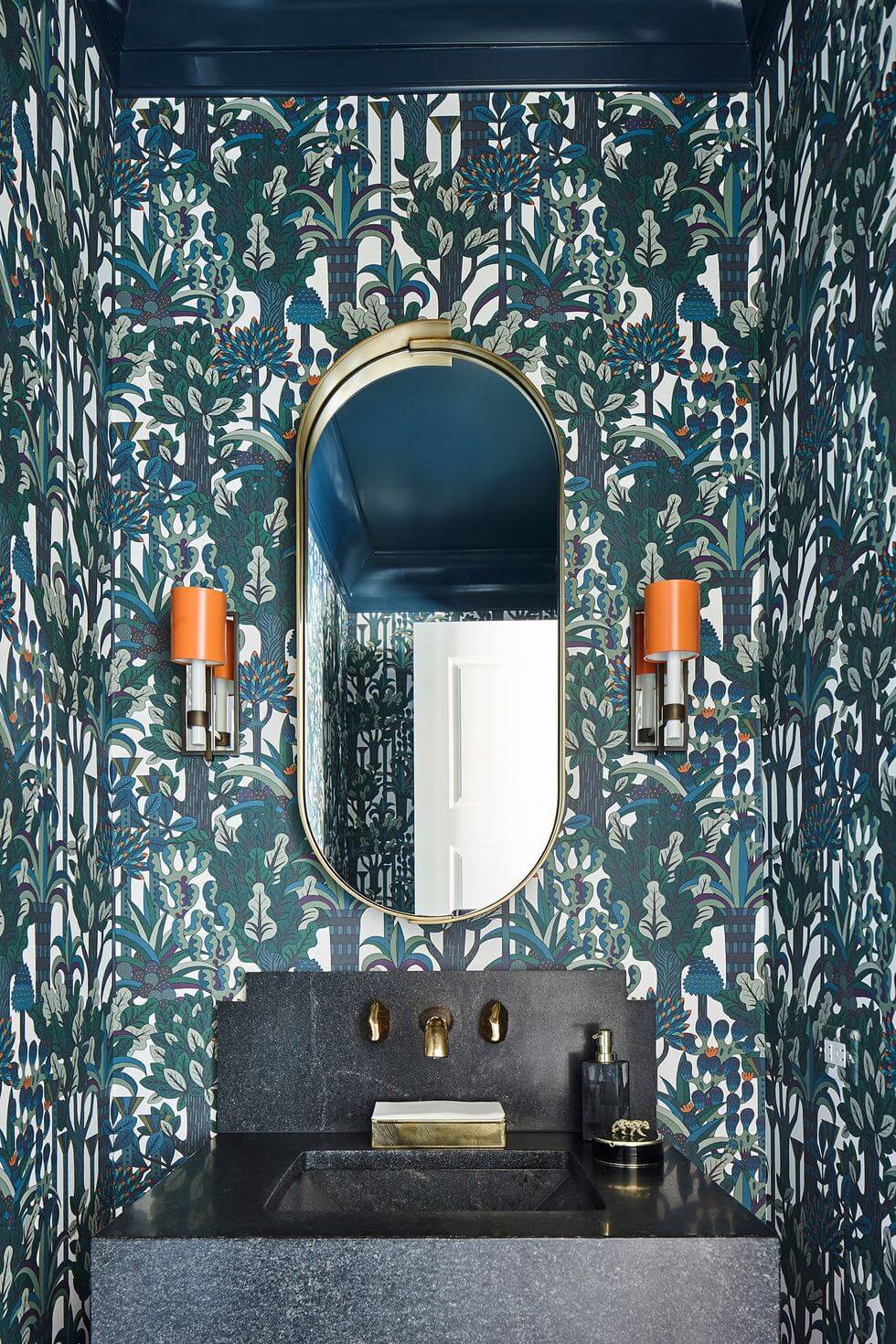 Colors are a unique tool for creating cheerful spaces and personalize any interior design.
Contrasts of black and white or vibrant hues with black and white decorating are stylish ways of creating modern bathrooms.
Eye-catching bathroom fixtures and bath accessories increase the effect of creating jazzy rooms where people can relax and rejuvenate while enjoying the beauty of colorful decoration.
1. Botanical Walls
Embrace blooms and foliage in your bathroom for the biggest, boldest, and brightest impact.
Embrace lively color, add lush foliage, and finish the look with quirky details.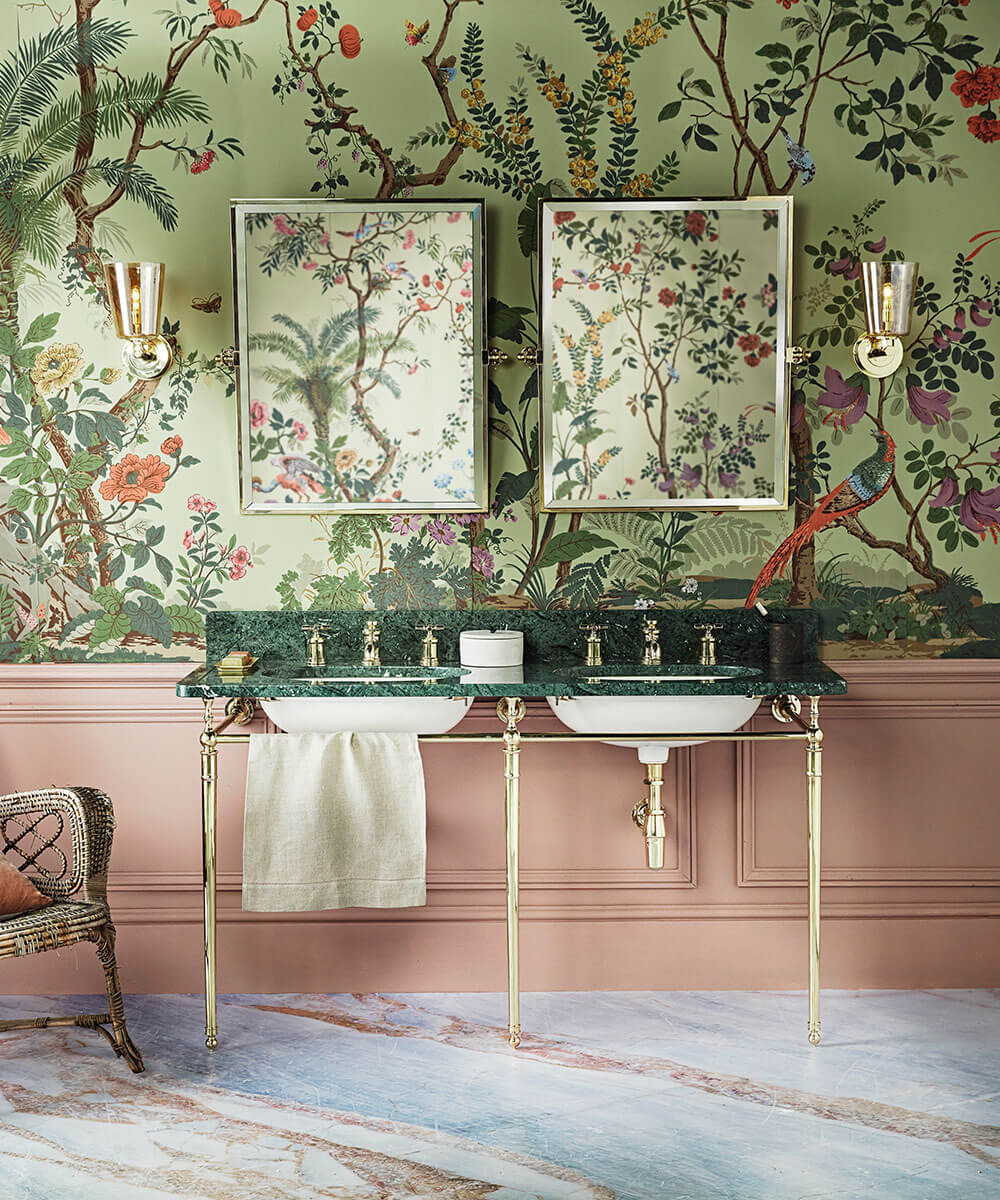 2. Revival of Coloured Sanitaryware
Raring to embrace the return of coloured sanitaryware?
The current shift from play-safe neutral interiors to embracing personality and design-difference is behind the revival of coloured sanitaryware.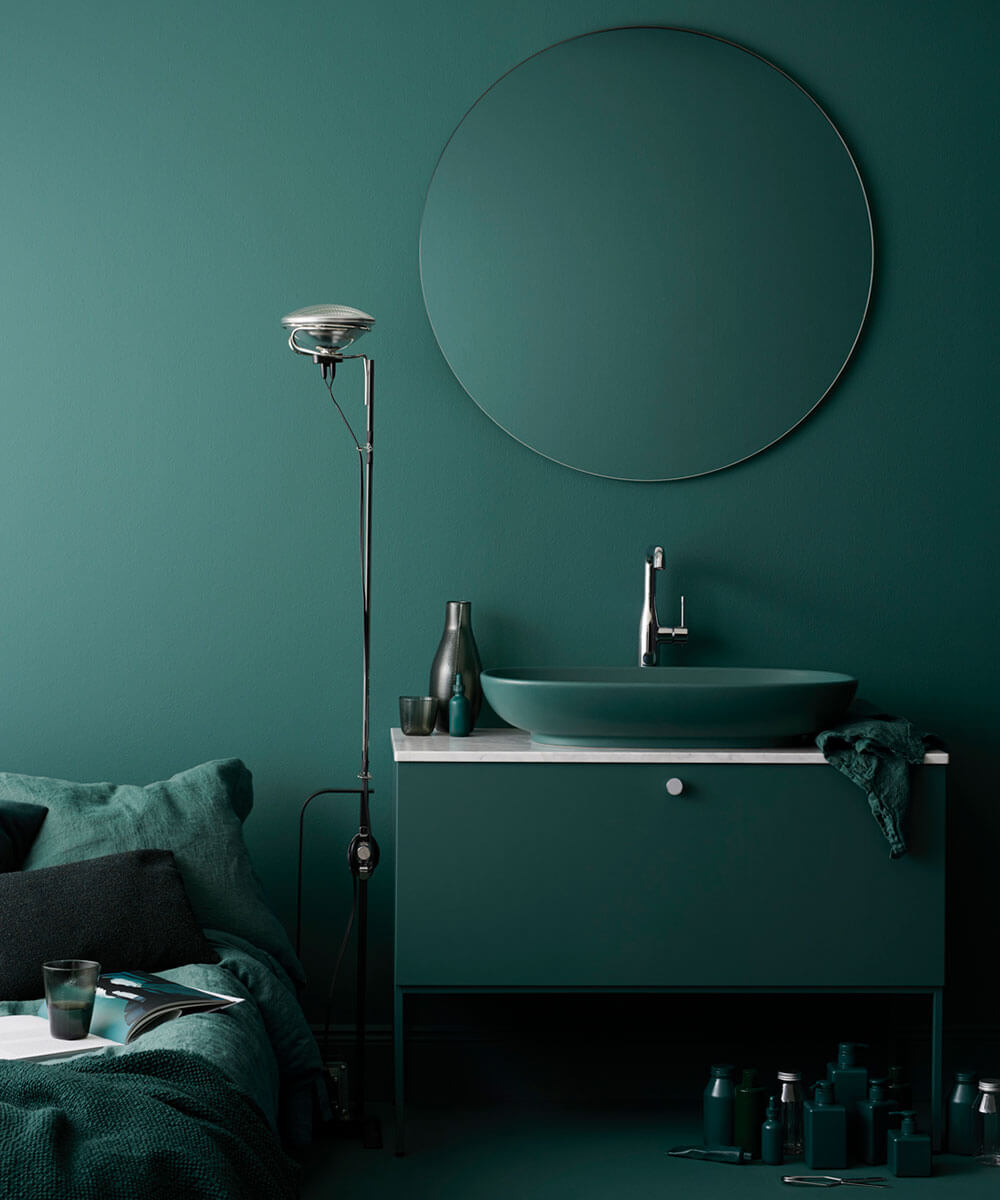 3. Unusual Tiles for a Fun Feature 
Accent bathroom tiles and colorful bath accessories are beautiful, modern design trends in decorating 2020.
Tiles provide a fun feature in your bathroom.
Choose hexagon, round, geometric, or Mediterranean tiles.
These add a special finishing touch to any bathroom.
Tiles can be used on the wall and on the floor.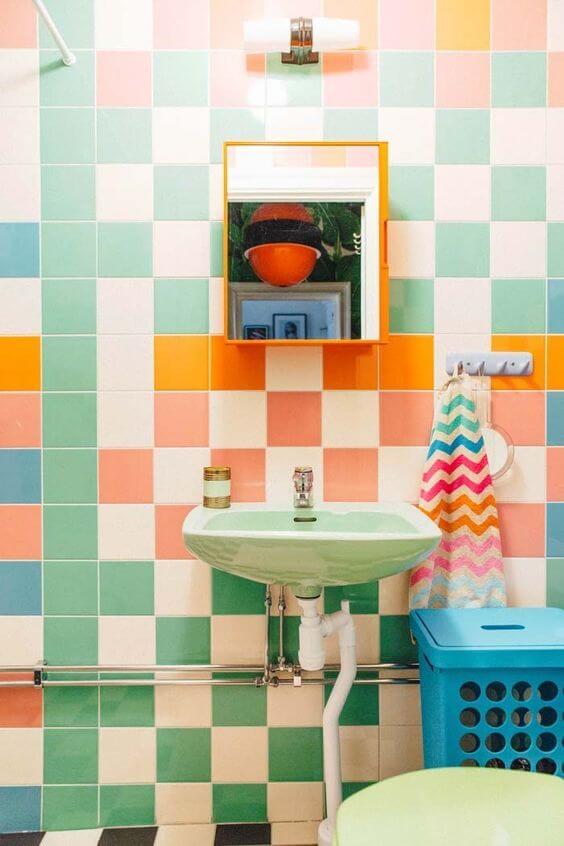 We really hope you liked our article. Feel free to pin all the images to your favorite Pinterest board or to print it and use it on your projects' mood boards.
You can also visit our Pinterest boards in order to get more inspirations.