This authentic midcentury home in L. A shows that it's possible to create a unique interior design with bold decisions.
When Mary Kitchen started to think about her ideal home design – one thing she had clarified – she wasn't looking for a cool midcentury home in L.A; she was into creating something unique. For this task, she counts on the help of a brilliant team – the interior designer Jamie Bush, the architect William Hefner and the landscape expert Raymond Jungles.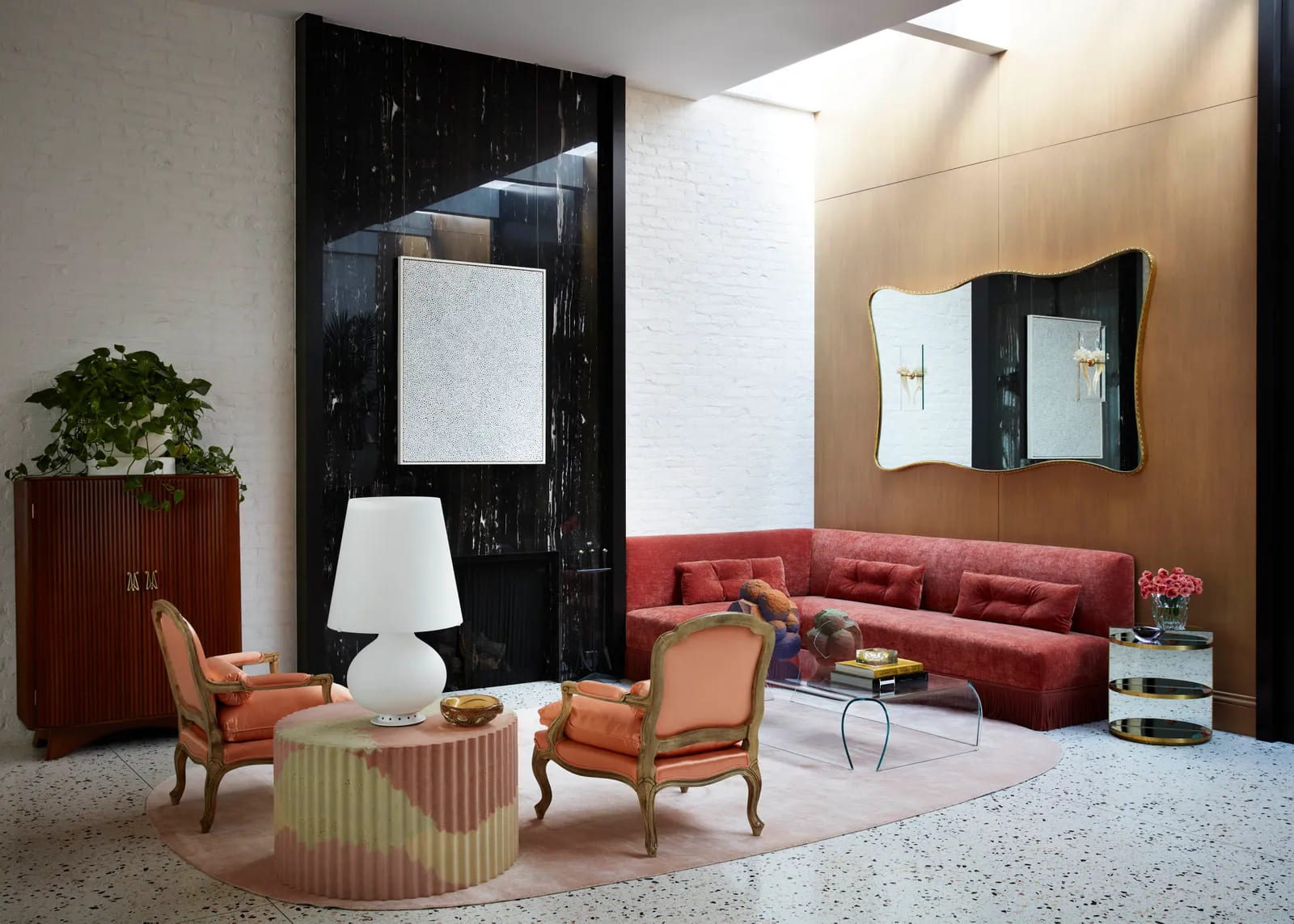 The result is an authentic midcentury home that blends different styles, circular skylights, and color-blocked rooms. This genuine way of thinking about interior design helped to elevate the home into not just a more one home in L.A, but a special one- a space that blends Art Deco, Palm Spring, and Tropical modern with a luxury vibe.
The self-confidence of Mary Kitchen was essential to turning this project into reality – she wasn't afraid to take bold decisions, and now her charming house seems just like a fairy tale book – full of floral patterns and creamy colors.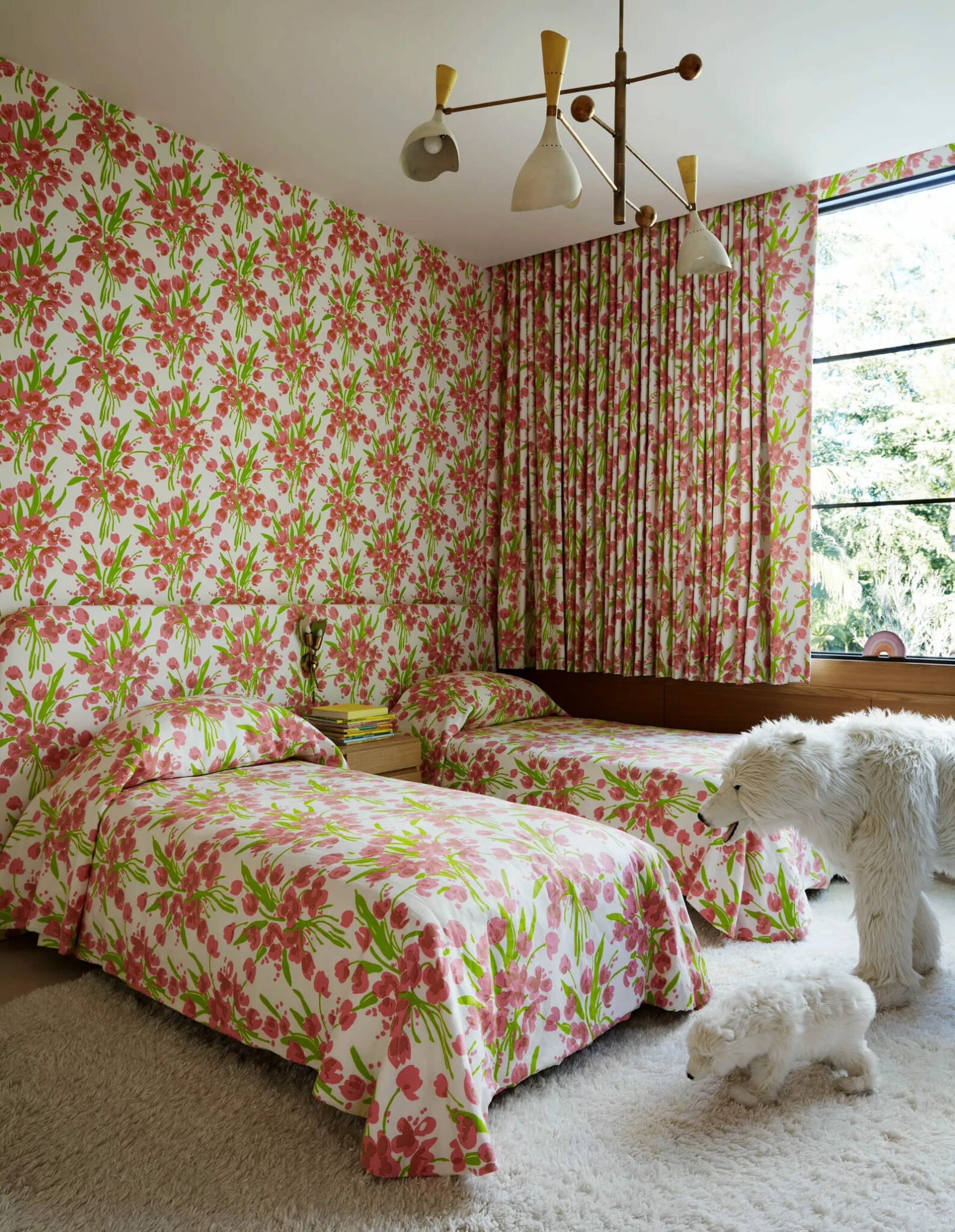 This midcentury home is located in Holmby Hills, was built in 1966, and has the signature design of the architect Caspar Ehmcke. Kitchen and her husband bought the house from Adam Levine and his wife – who planned a new layout that never got done cause they decided to live in another neighborhood.
What kept Kitchen's attention for this midcentury home was the great rooms with a 14-foot ceiling. Although some changes were necessary, the owner decided to maintain the original period architecture for the new layout.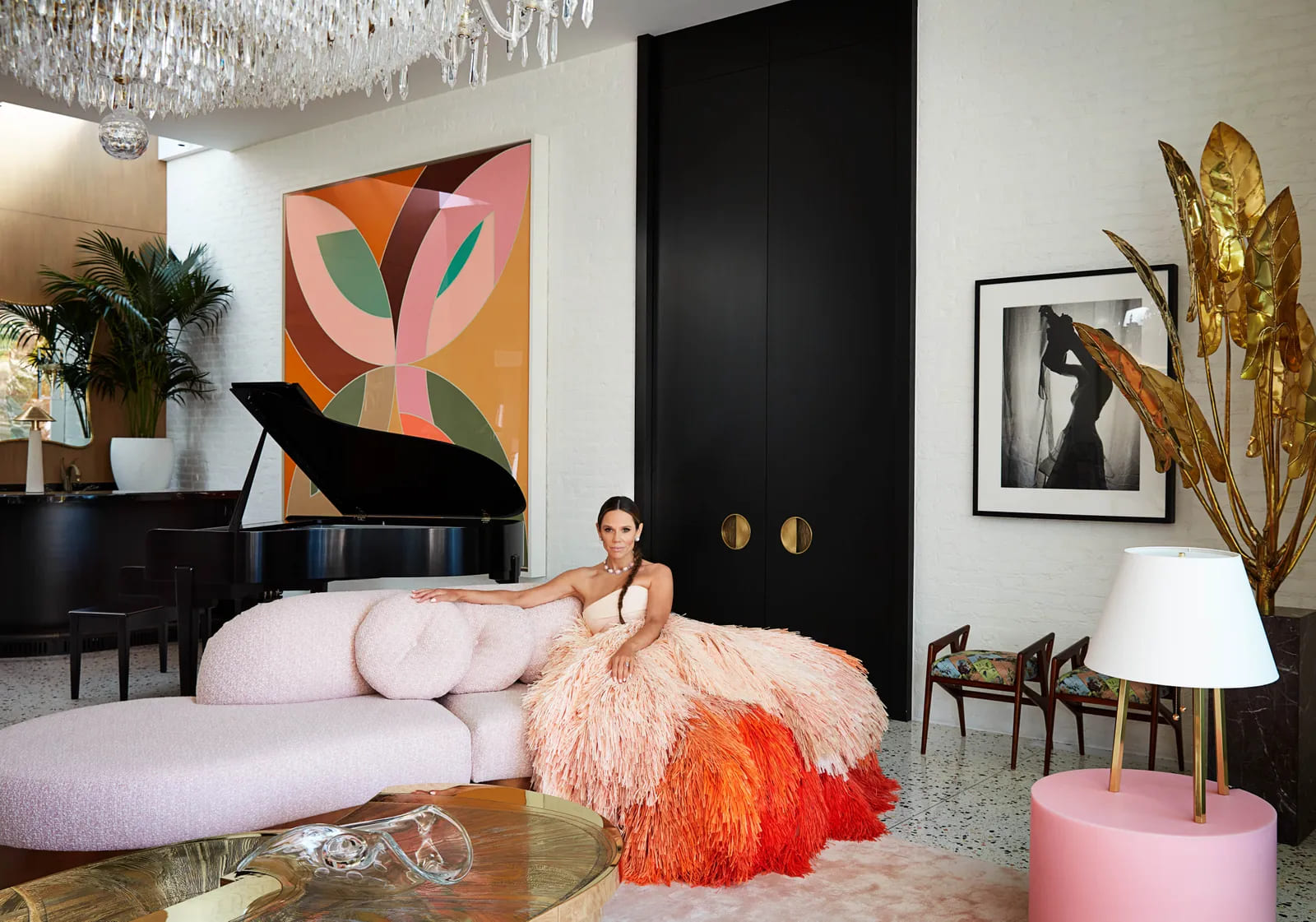 The architectural project was based on the house's original footprint. For this renovation work, a new layout was created – the main changes went to flattering the roof, some strategic walls on the interior, and corner windows, turning the project into a remarkable space and the perfect home for a family.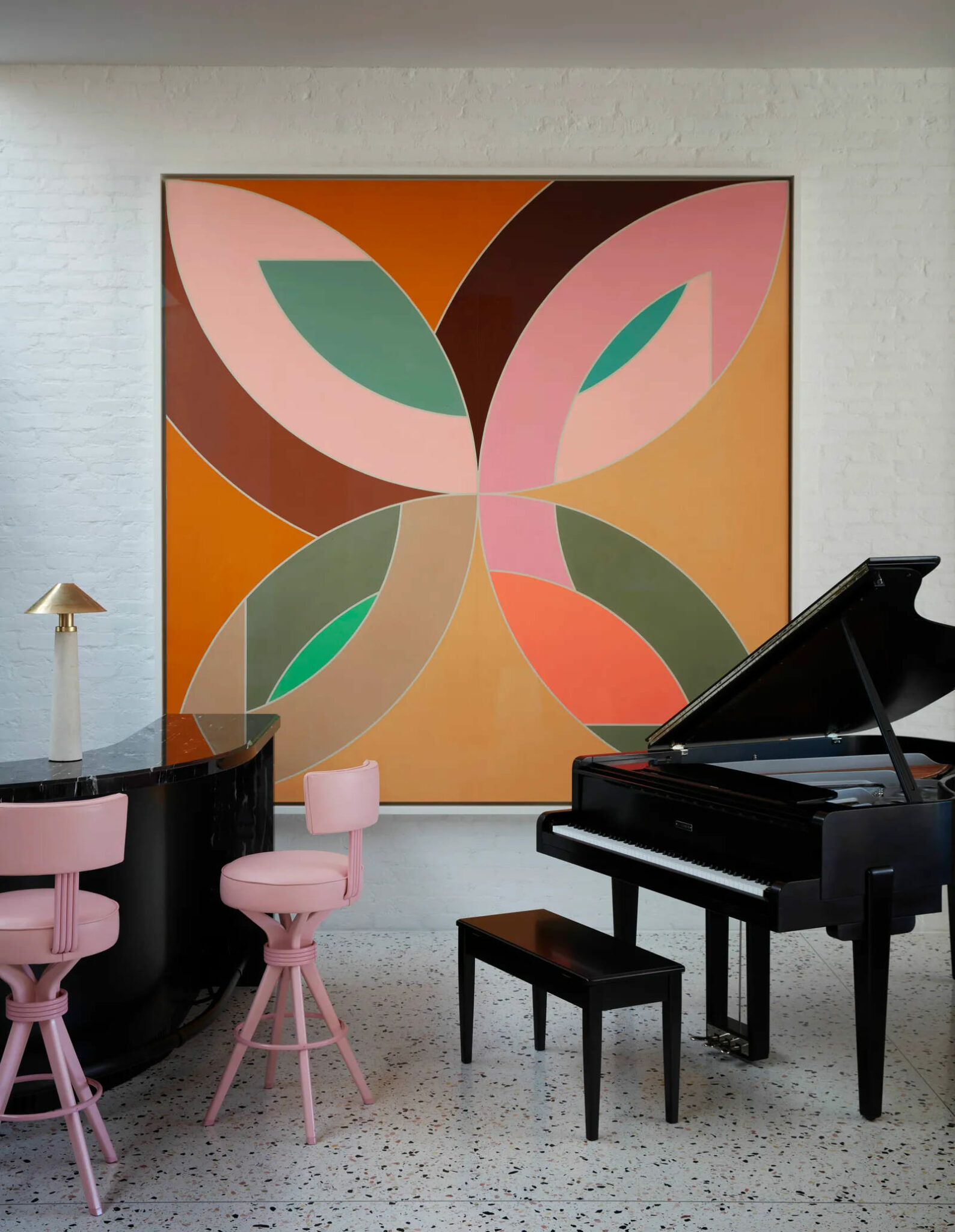 This midcentury home is like a lovely rainbow that can surprise by the beautiful colors and combinations. Unlike the white exterior, the interior is a perfect blend of colors. The pink and peach help get life to the impressive living room, the green in the kitchen, the lavender in the dining room, soft blue for the main bedroom, and a bright yellow in the poolhouse. Each house space has a distinctive style that changes like the colors.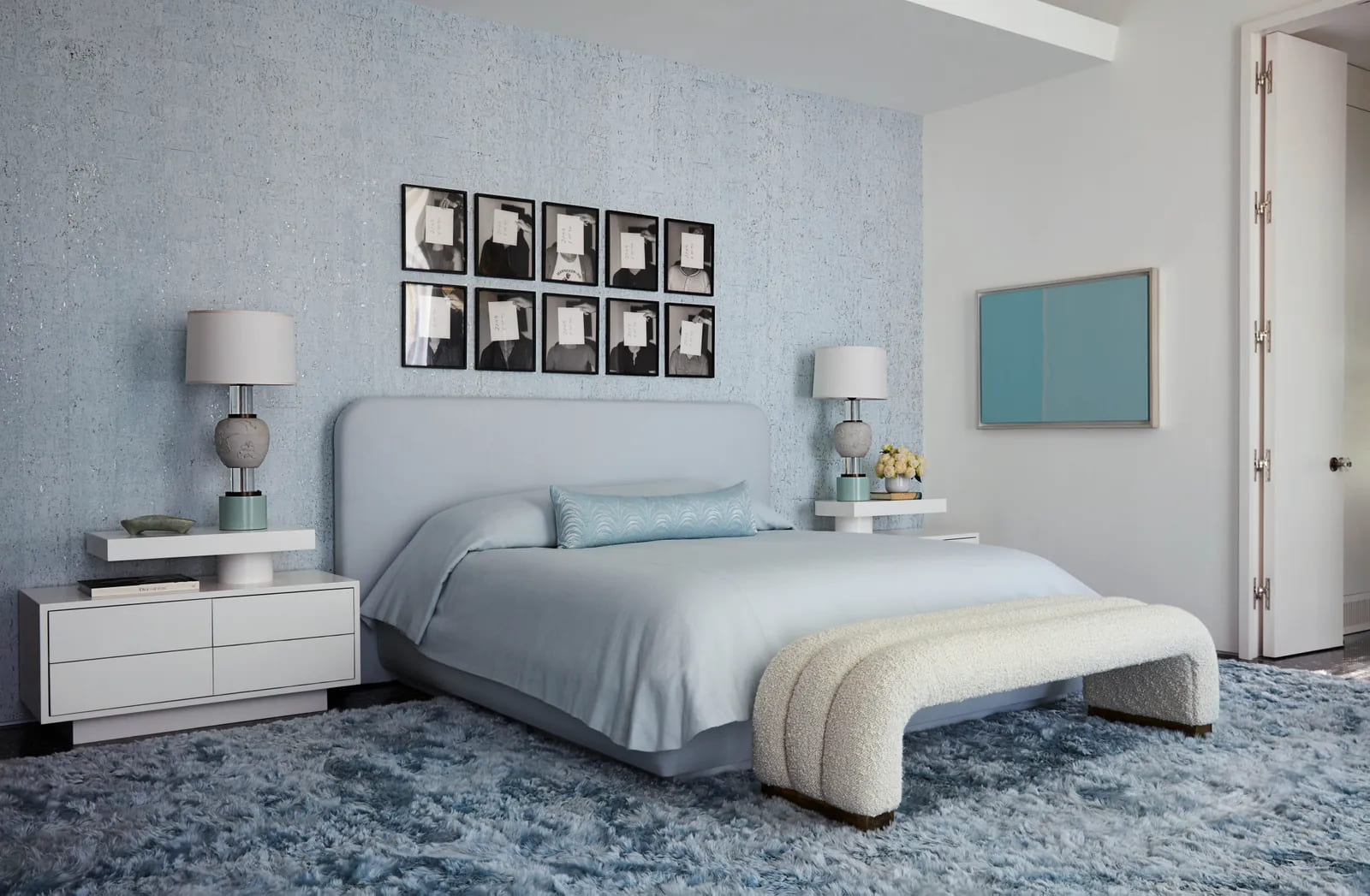 The different shades helped get the perfect vibe to each housing space and separate the variety of pieces and themes. The colors from this home also show in different ways -for example, in the tulip pattern found in the kids' room.
In the end, this is not a usual home design for a midcentury L.A home, but it's an authentic and special one. This house shows that bold decisions can be the best ones.
DO YOU LOVE INTERIOR DESIGN?
If so, discover modern furniture and lighting designed by design lovers for design lovers. All you need is to download the Hommés Studio catalog. To complete your interior design project, choose the high-end homeware by ACH Collection

Source: AD Photos: Stephen Kent Johnson