The best of the best by Architectural Digest. The 2022 AD100 enlists the most creative people, studios, and collectives working worldwide on decor, architecture, and interior design.
Why should we keep an eye on the 2022 AD100 talents? Project after project they deliver defying innovation. They share with us a peculiar picture of the world – the shapes, colors, and narratives only accessible through their eyes. They build new cities and establish new ways of living and expressing oneself.
These are the 2022 AD100 talents – Part I. Here are the 2022 AD100 Part II, 2022 AD100 Part III, and 2022 AD100 Part IV.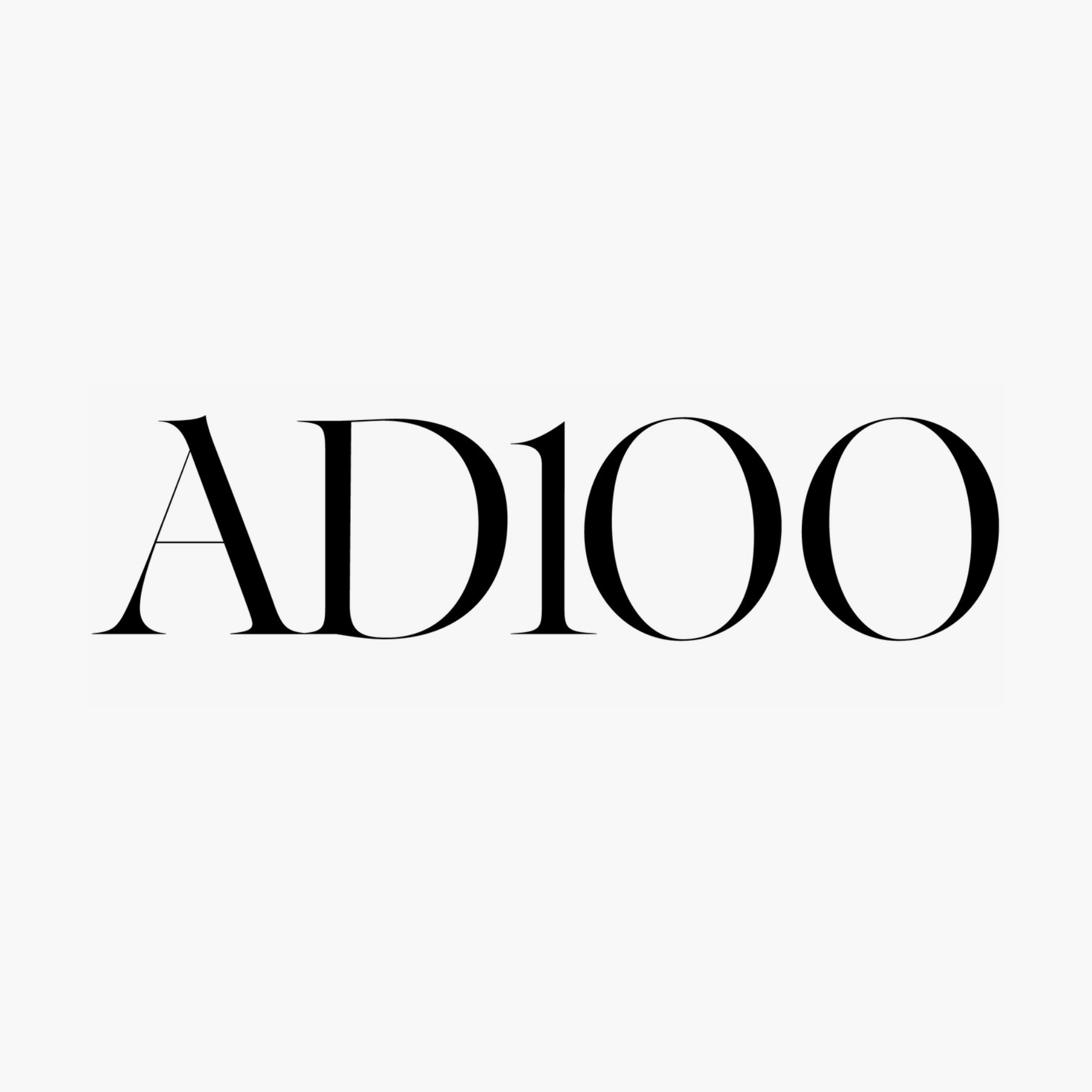 1. AMY LAU DESIGN
Founded in 2001, Amy Lau Design creates interiors known for their warm and artistic sensibility, expressiveness, and impeccable attention to detail. Amy has a reverence for the inherent beauty of natural materials, landscapes and carefully incorporates elements of each in each project.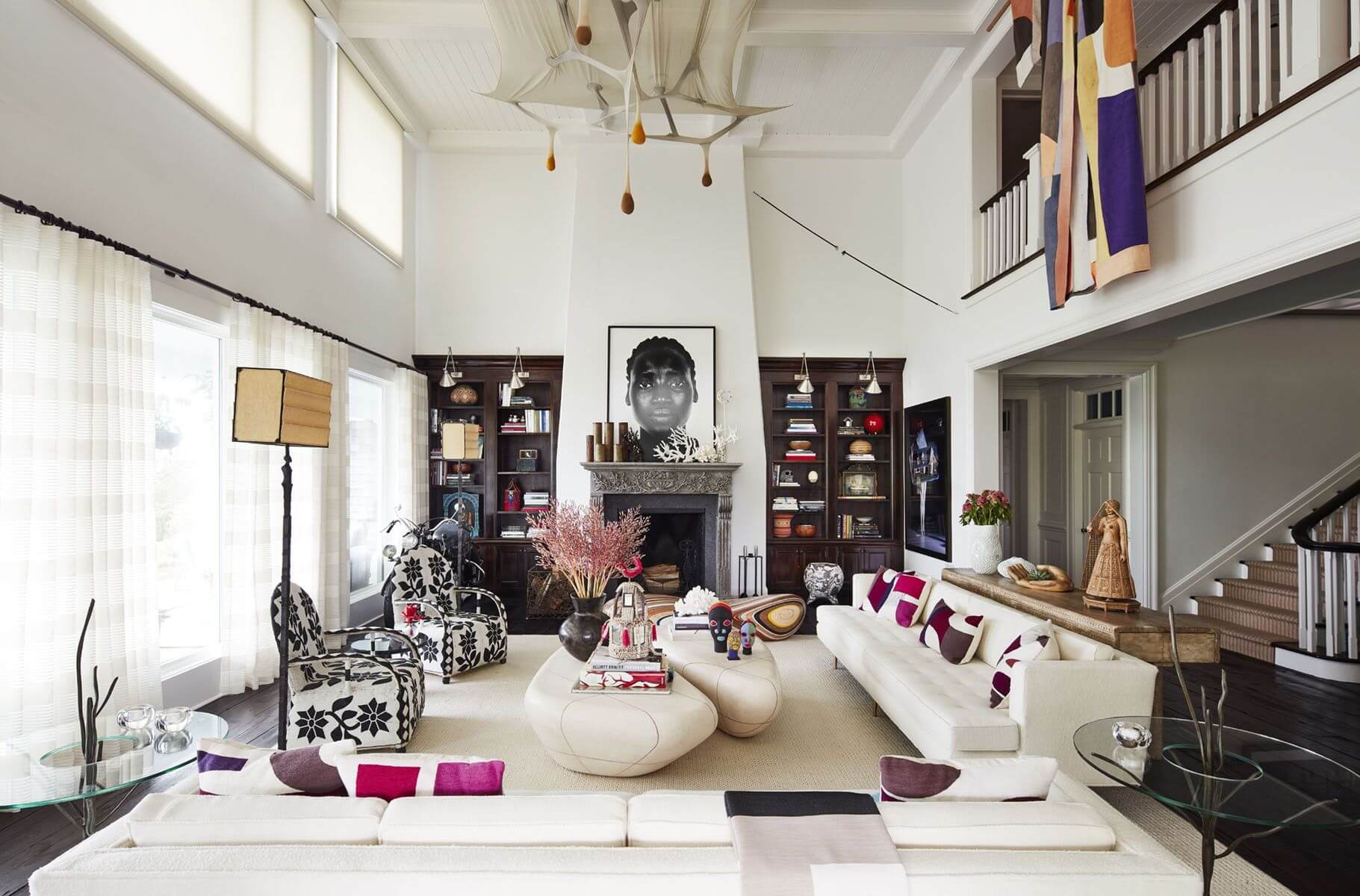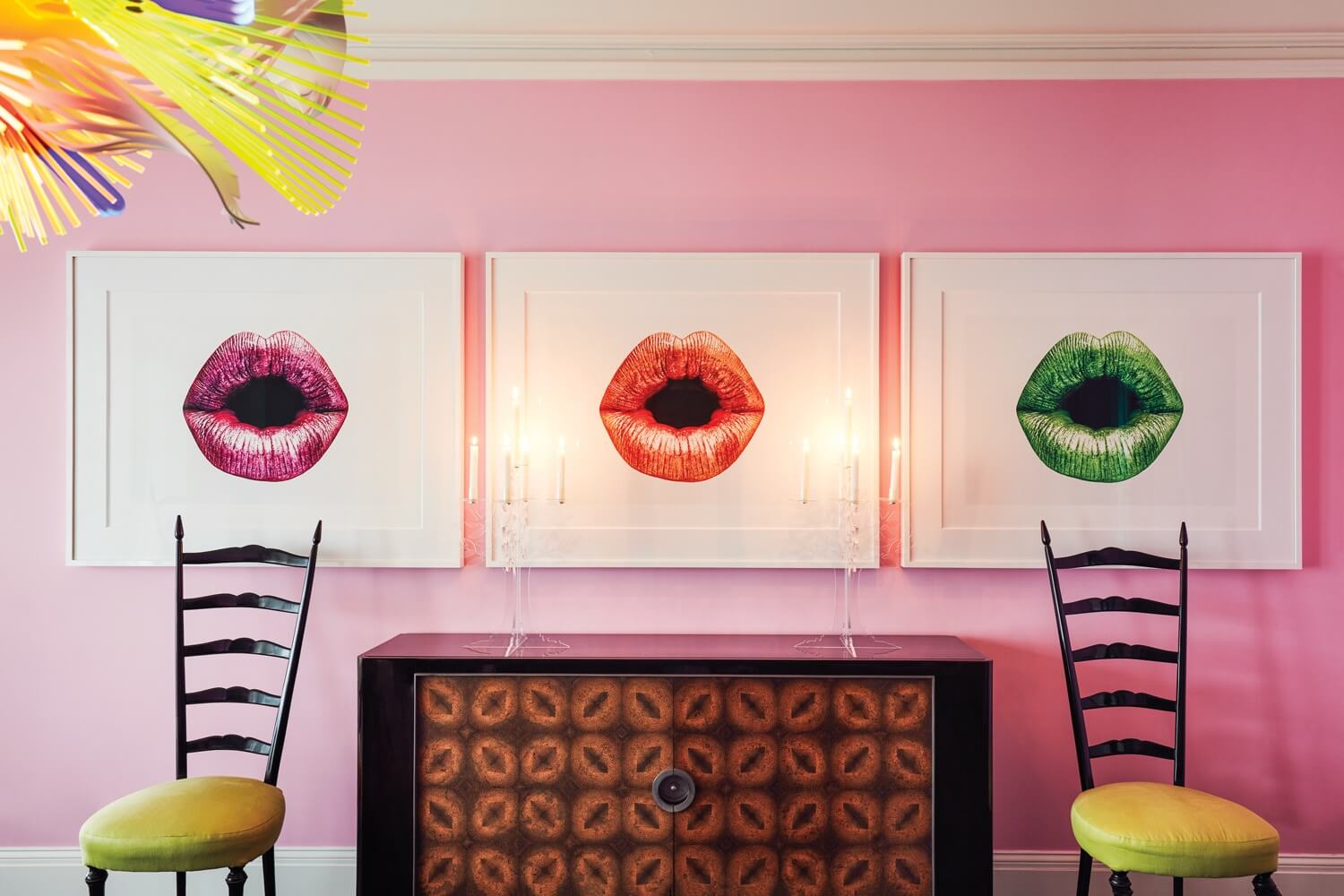 2. THE ARCHERS
The Archers is a team of architects, designers, artists and cinephiles based in Los Angeles. The multidisciplinary collective founded by Richard Petit and Stephen Hunt in 2002 believes that every space must be the only one of its kind.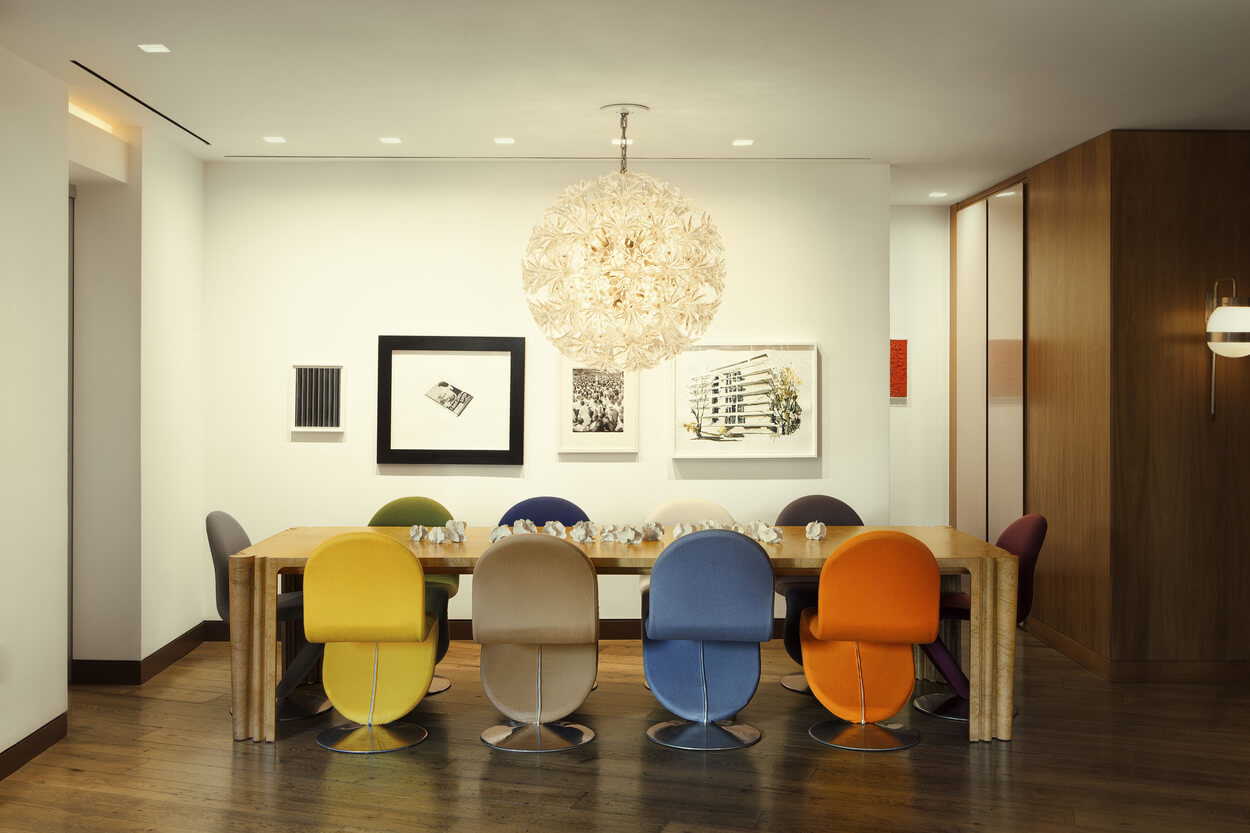 3. ASHE LEANDRO
Ashe Leandro work is defined by texture – patterns, fabrics, and wallpapers. Founded by Ariel Ashe and Reinaldo Leandro, the New Yorke-based design firm has been designing home for celebrities and Hollywood stars, such as Gwyneth Paltrow.
Their aesthetic is 'comfortable luxury'.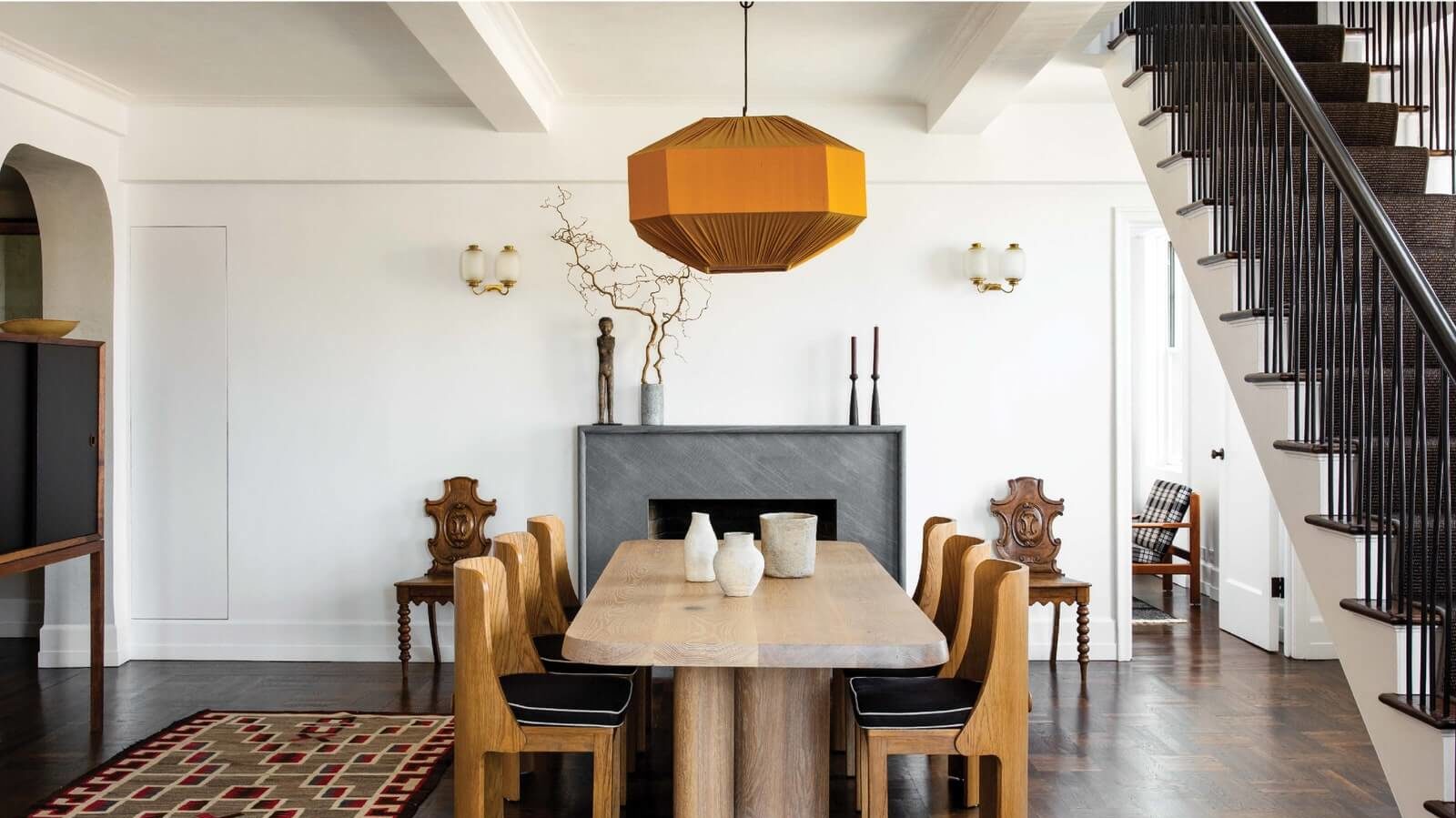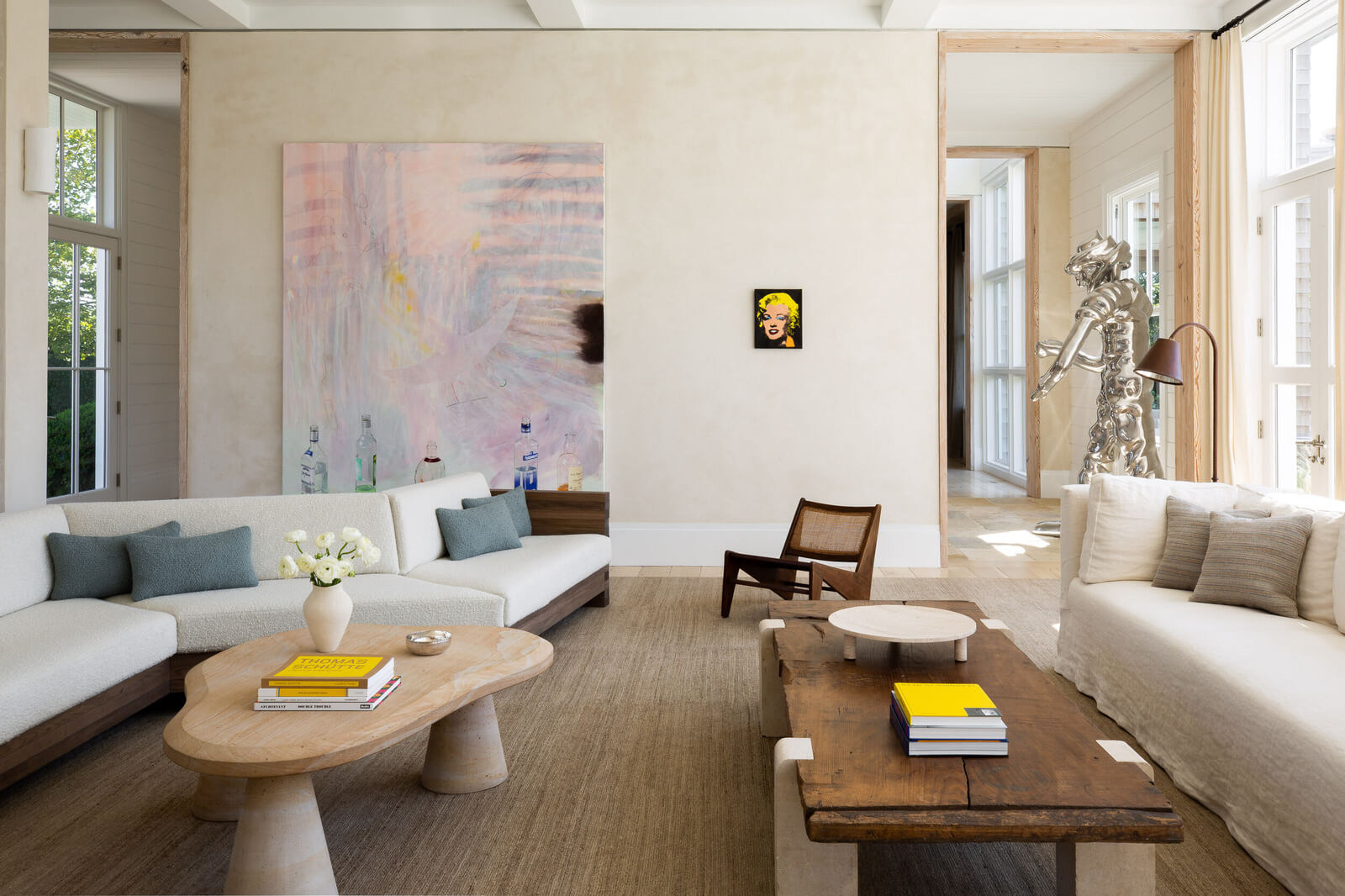 4. BEATA HEUMAN
Beata Heuman is known for its playful, original work characterized by Scandinavian attention to detail and longevity. The studio takes a fully immersive approach – designing all aspects of interior architecture and loose furnishings.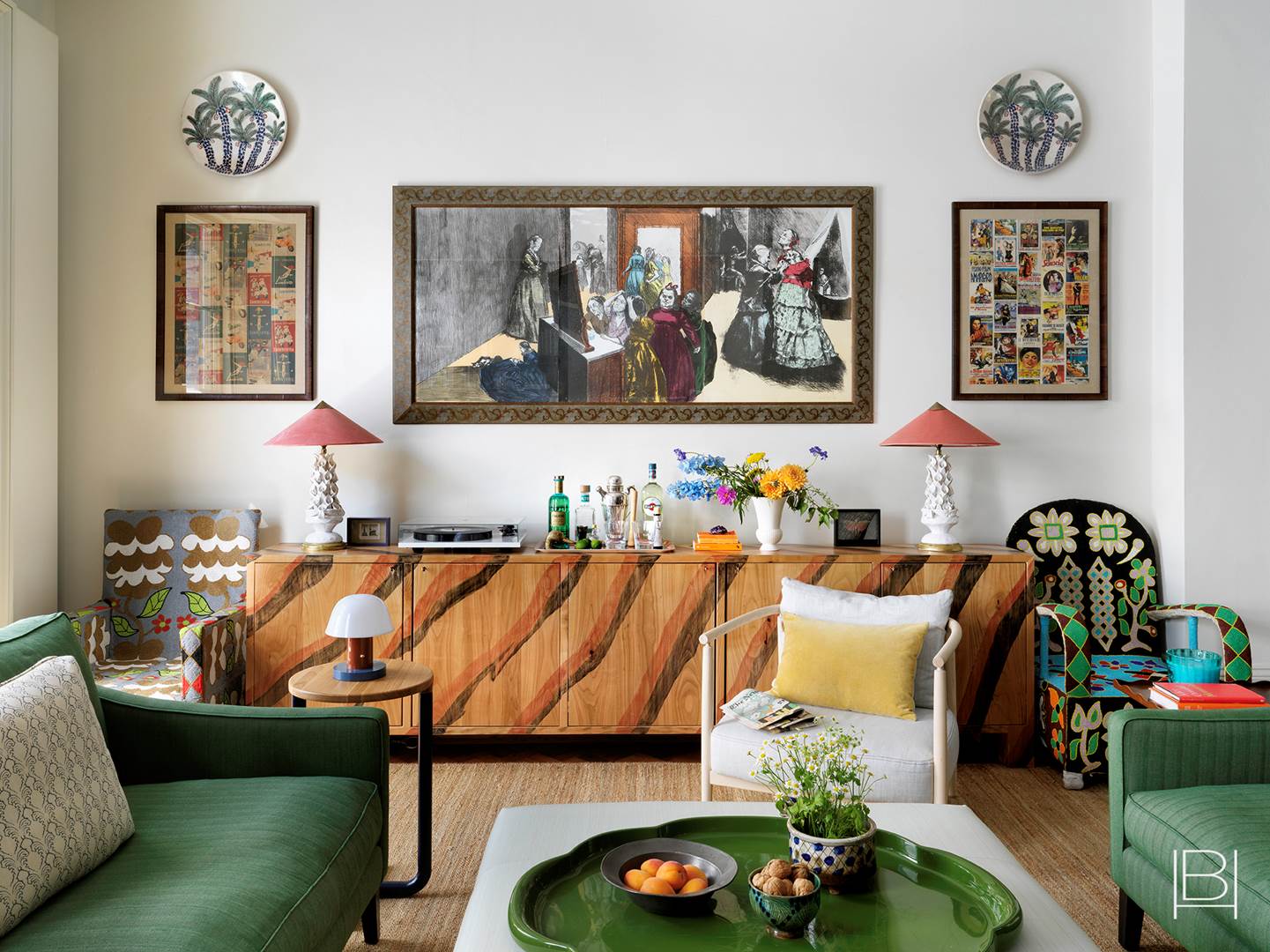 5. BORIES & SHEARRON ARCHITECTURE
Bories & Shearron Architecture is the practice of the duo of architect Richard A. Bories and designer James Shearron. Driven by proportion, suitability, and a sense of invention, Bories and Shearron are passionate about traditional and classical architectural styles. The design duo works with all aspects of residential architecture including new construction, complete restorations, interior alterations, and garden design. The hallmark of their work is to maintain architectural integrity while incorporating required modern amenities.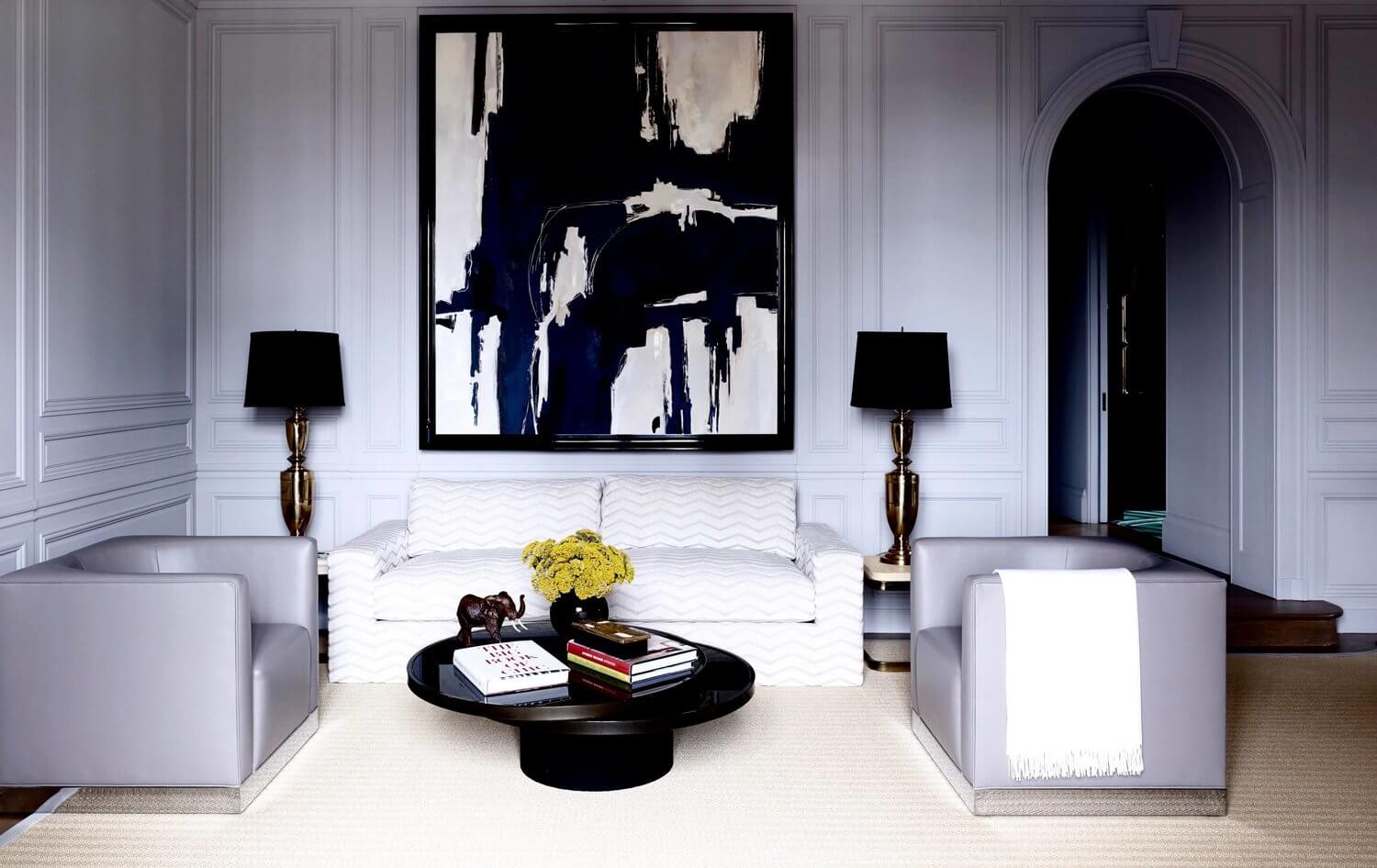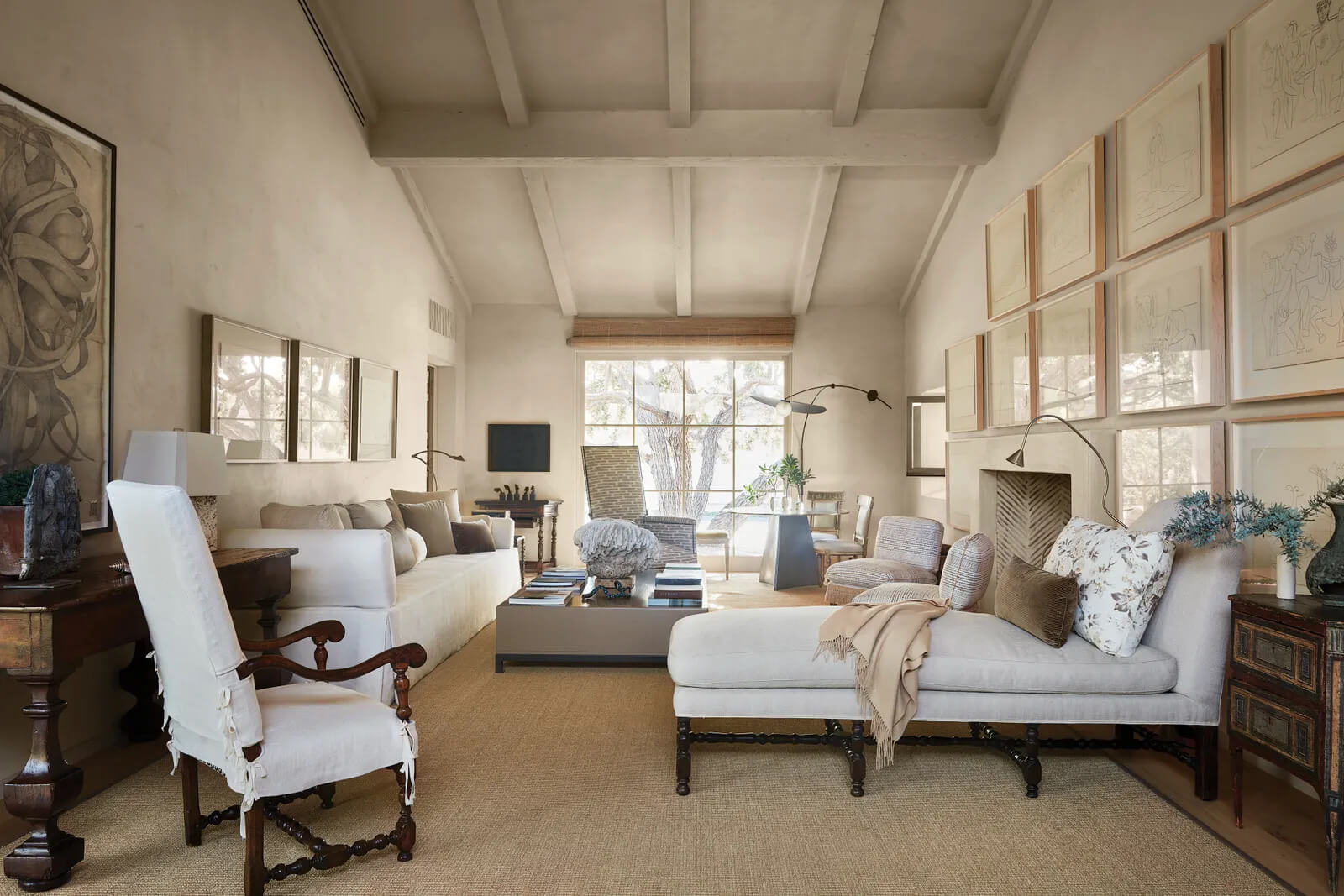 6. CLEMENTS DESIGN
Kathleen and Tommy Clements, the mother-and-son team, have built their powerhouse interior design firm by crafting richly layered, finely curated, and eminently livable homes for many of the brightest luminaries in the notoriously fickle world of entertainment.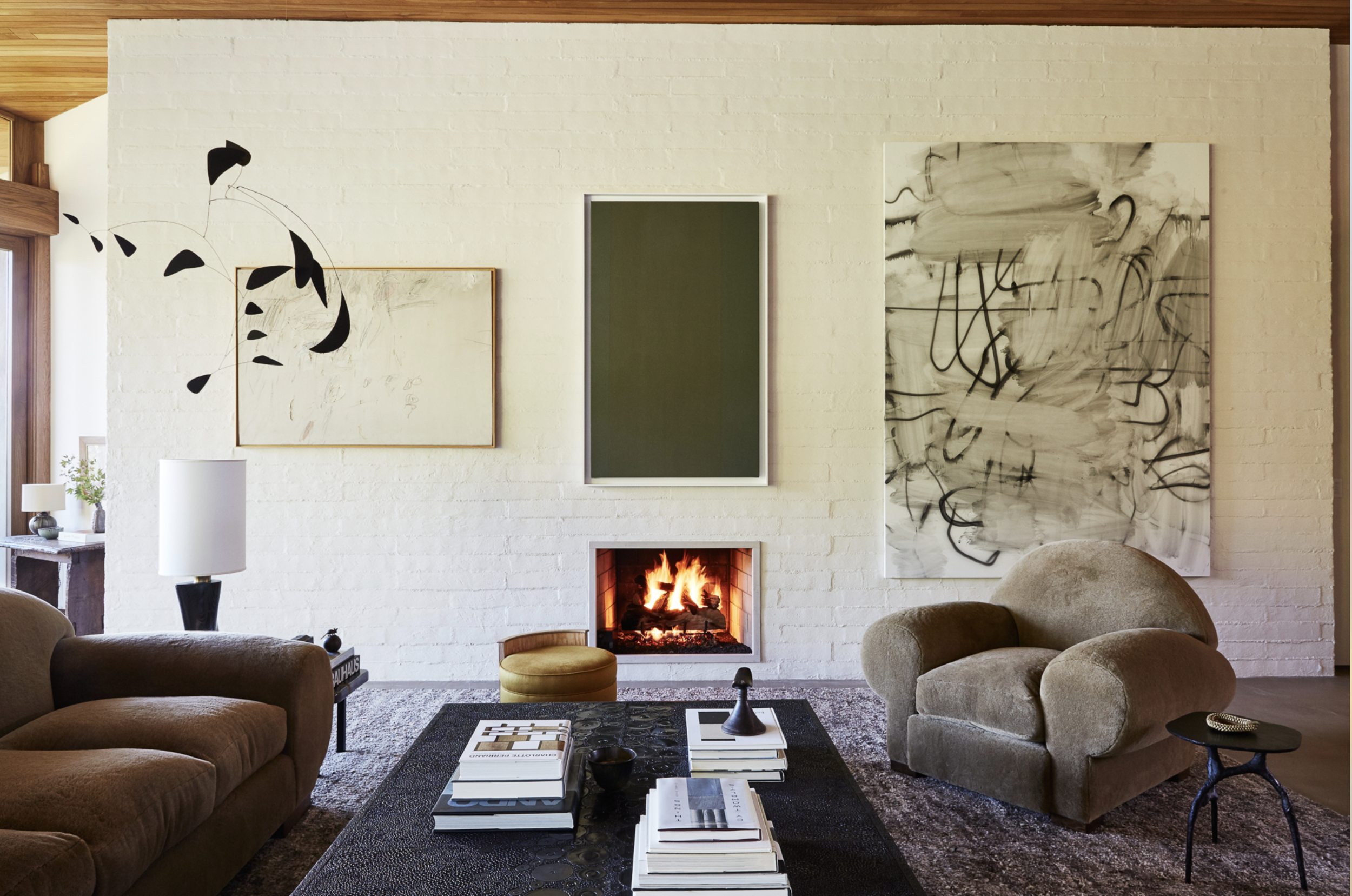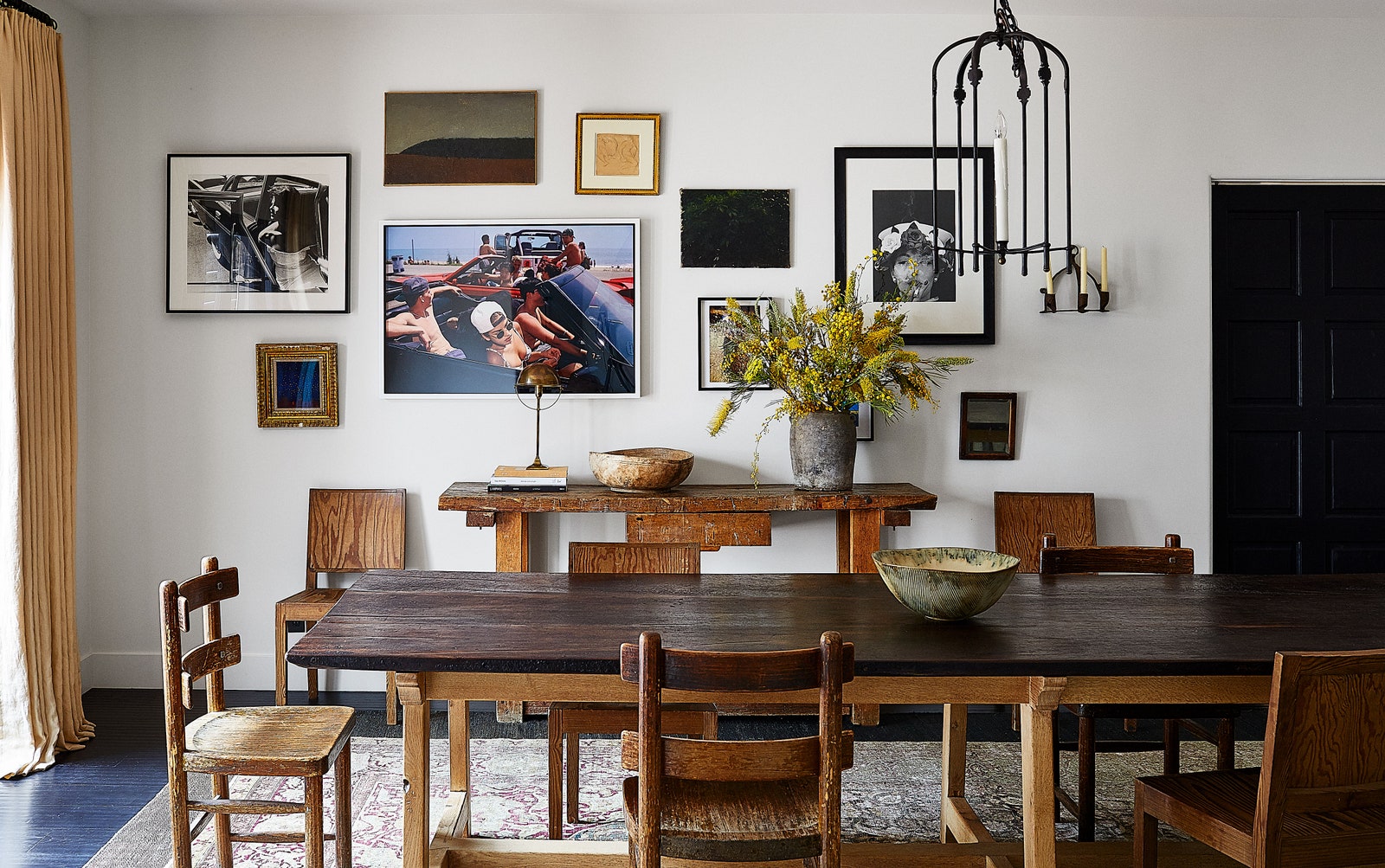 7. CHARLAP HYMAN & HERRERO
Charlap Hyman & Herrero is a Los Angeles / New York-based architecture and design firm that takes a fully integrated approach to conceptualizing and executing spaces in their totality. Principals Adam Charlap Hyman and Andre Herrero, whose backgrounds are in interior design and architecture, lead a practice that considers all aspects of the built environment, from site plan to furniture.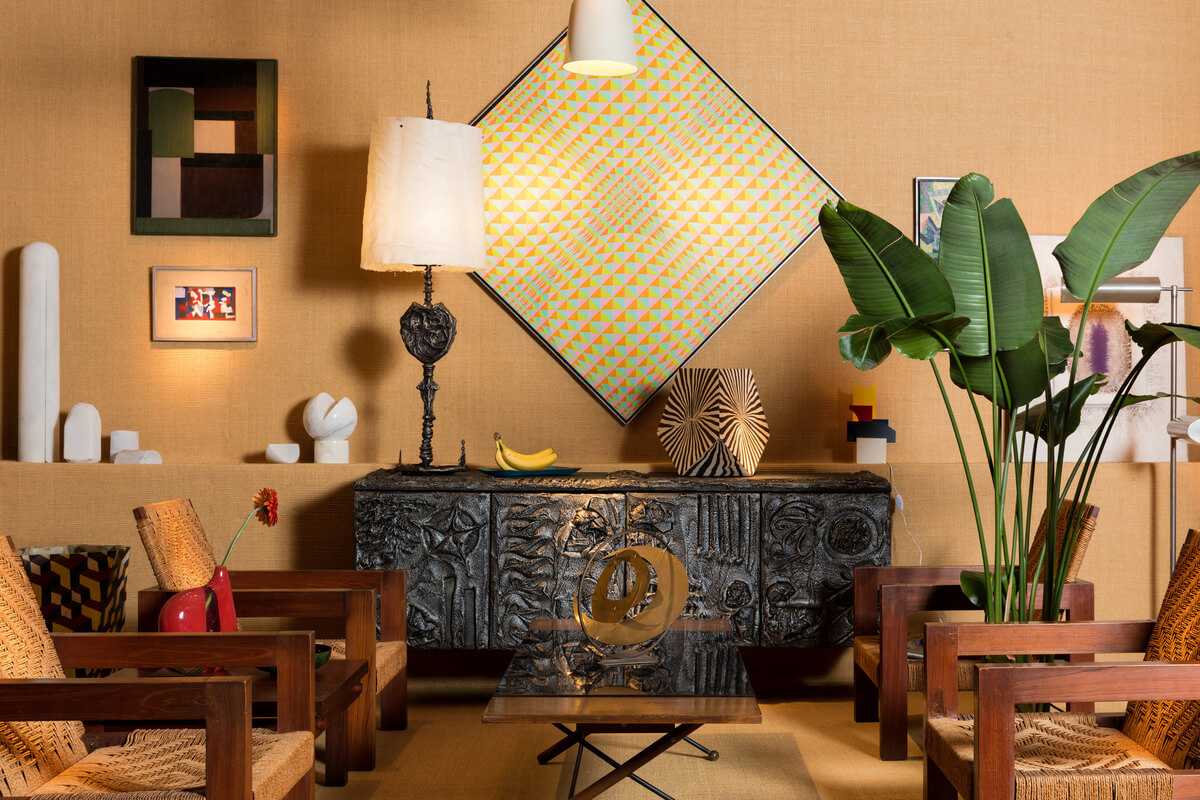 8. CHARLES DE LISLE
Charles de Lisle makes furniture, lighting, and decoration. These products are a curious and bold mixture of materials – wood, bronze, plaster, metal, textiles, and clay. By fusing contradictory materials and unlikely surfaces, Charles produces things to enjoy and use.
Their designs reflect the ability to combine rustic with refined, handmade with machine-made, and every day with spectacular.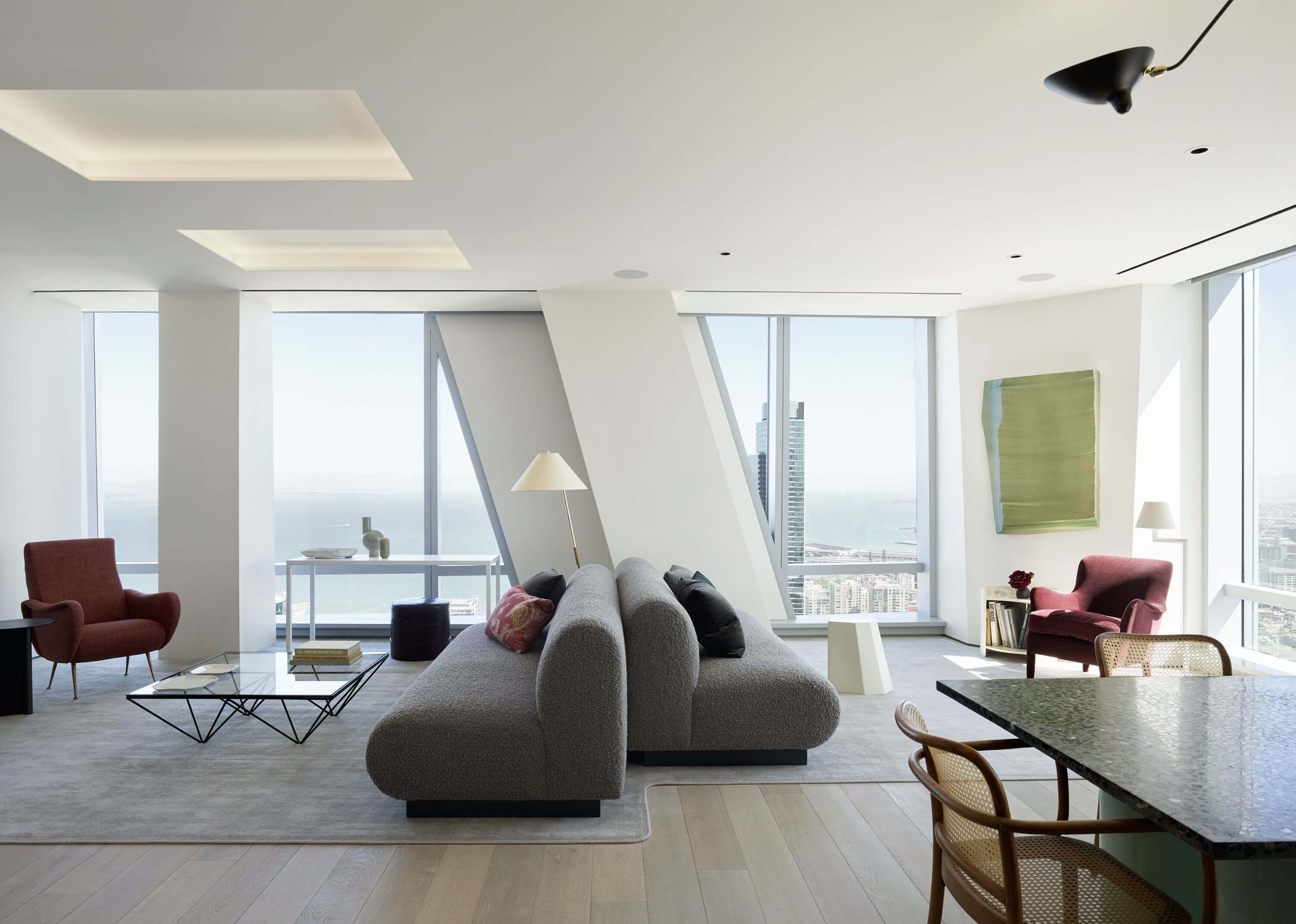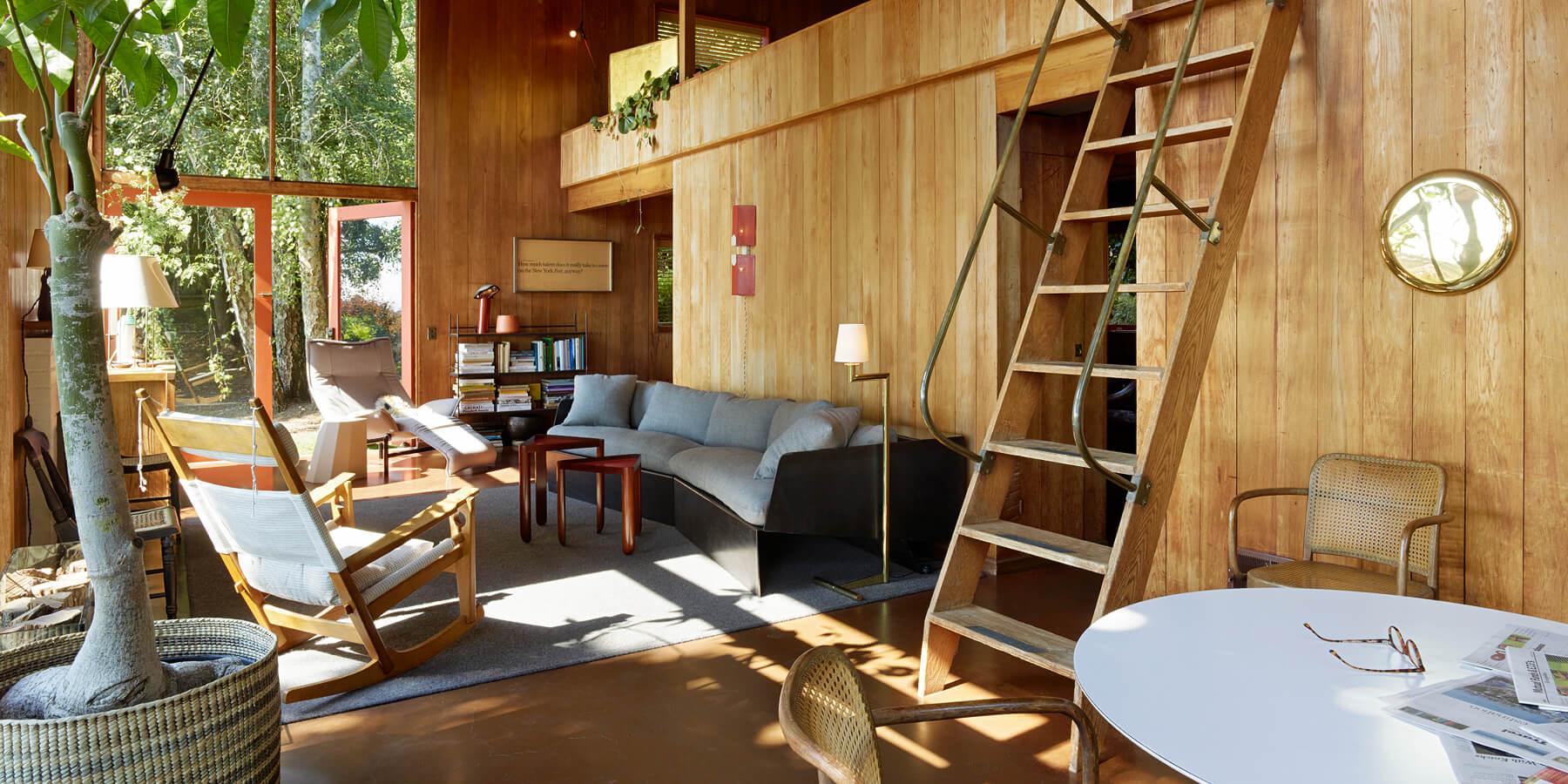 9. CHARLES & CO.
Charles & Co is an independent interior design business, founded in New York, by Vicky Charles and Julia Corden.
With a design approach that is instinctive, eclectic and imaginative, we have a passion for craft and the beauty in detail. Working across residential, commercial and hospitality sectors, we maintain a highly curated portfolio of projects.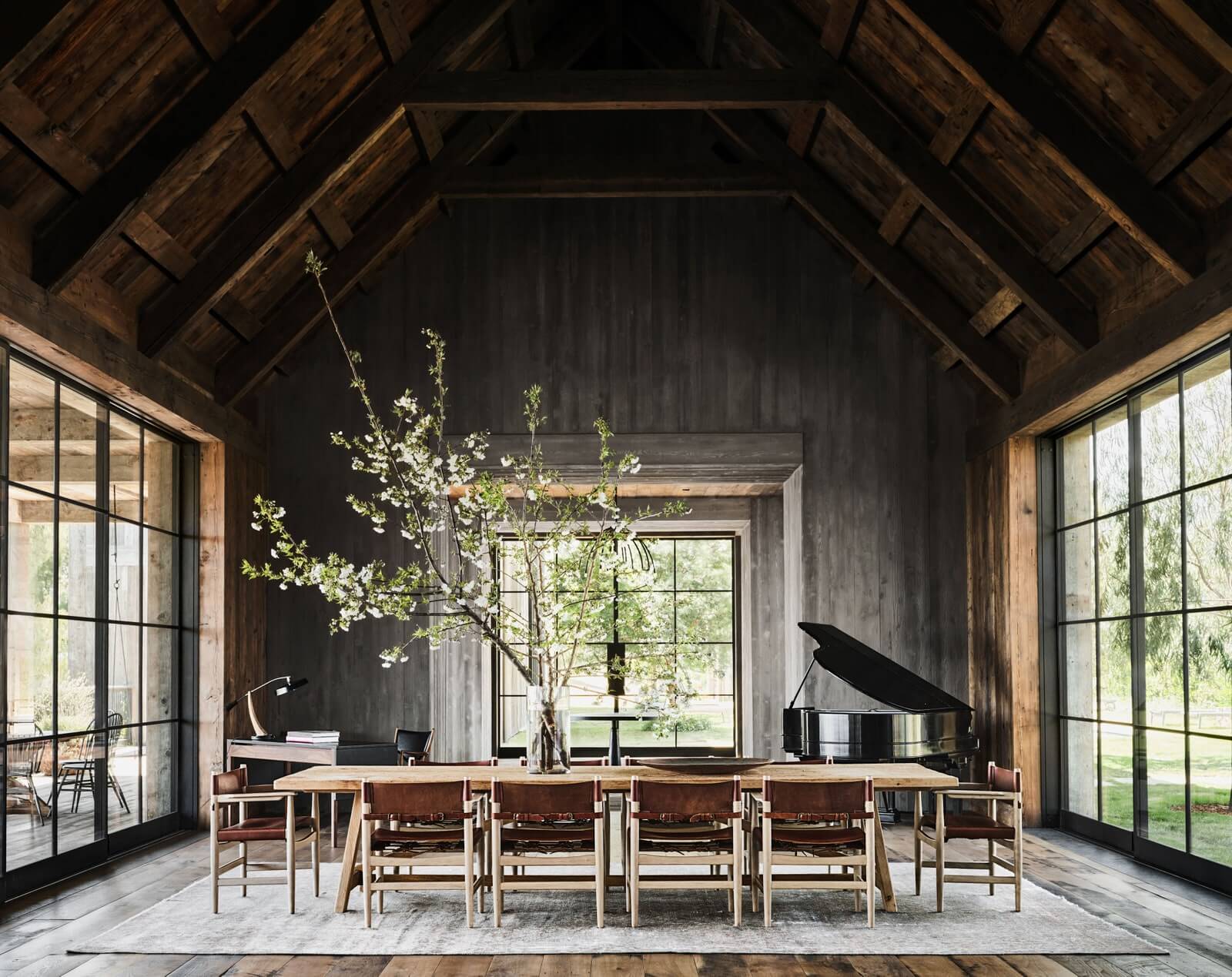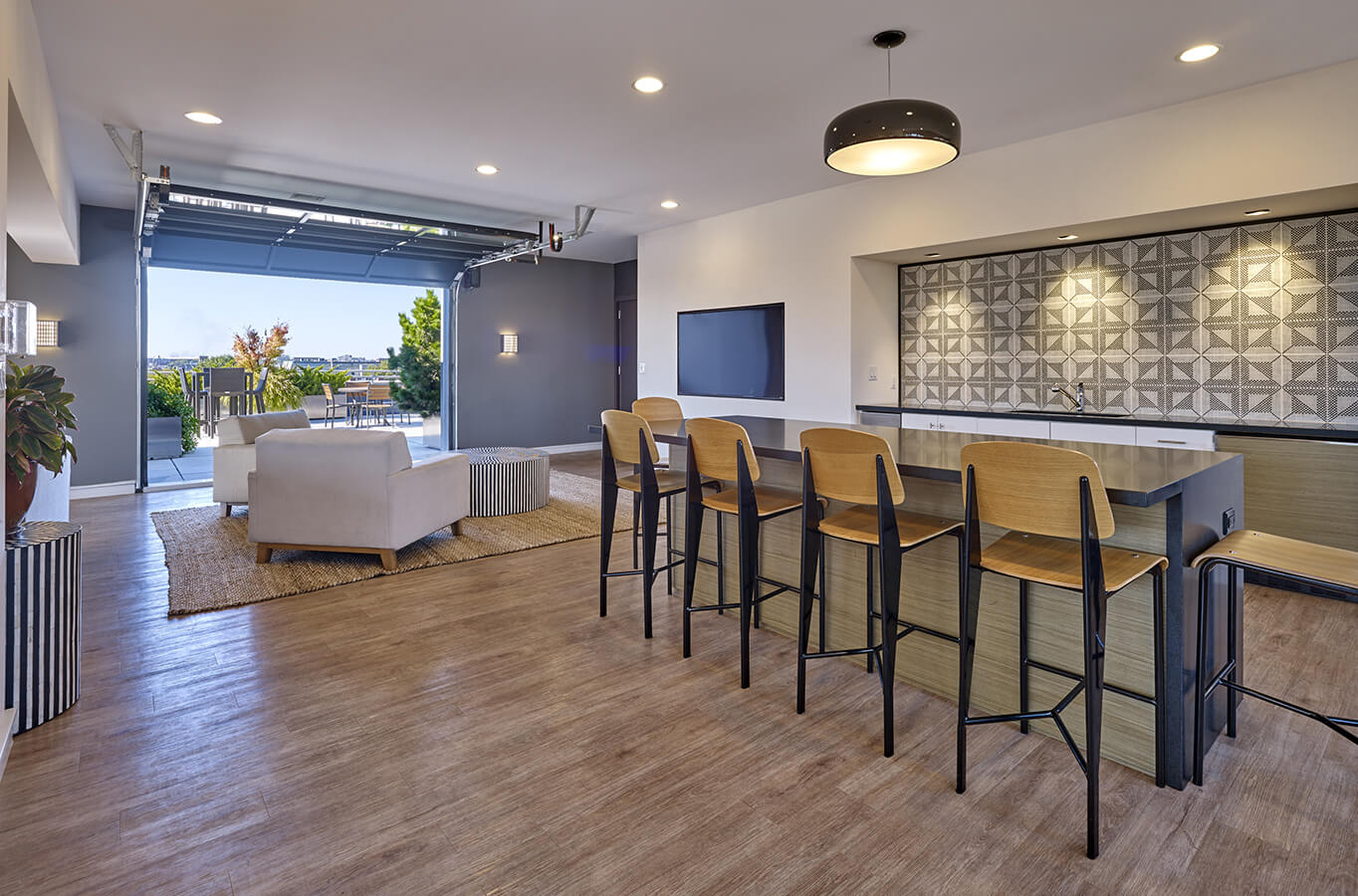 10. DEBORAH BERKE PARTNERS
Deborah Berke Partners is a New York-based architectural practice that has been carrying out projects throughout the country and worldwide. They create projects with unprecedented programs and unexpected architectural expression.
Over time, they have built a wide range of experience in projects for colleges and universities, cultural institutions, private residences, boutique hotels, office and multi-family developments, and mission client buildings.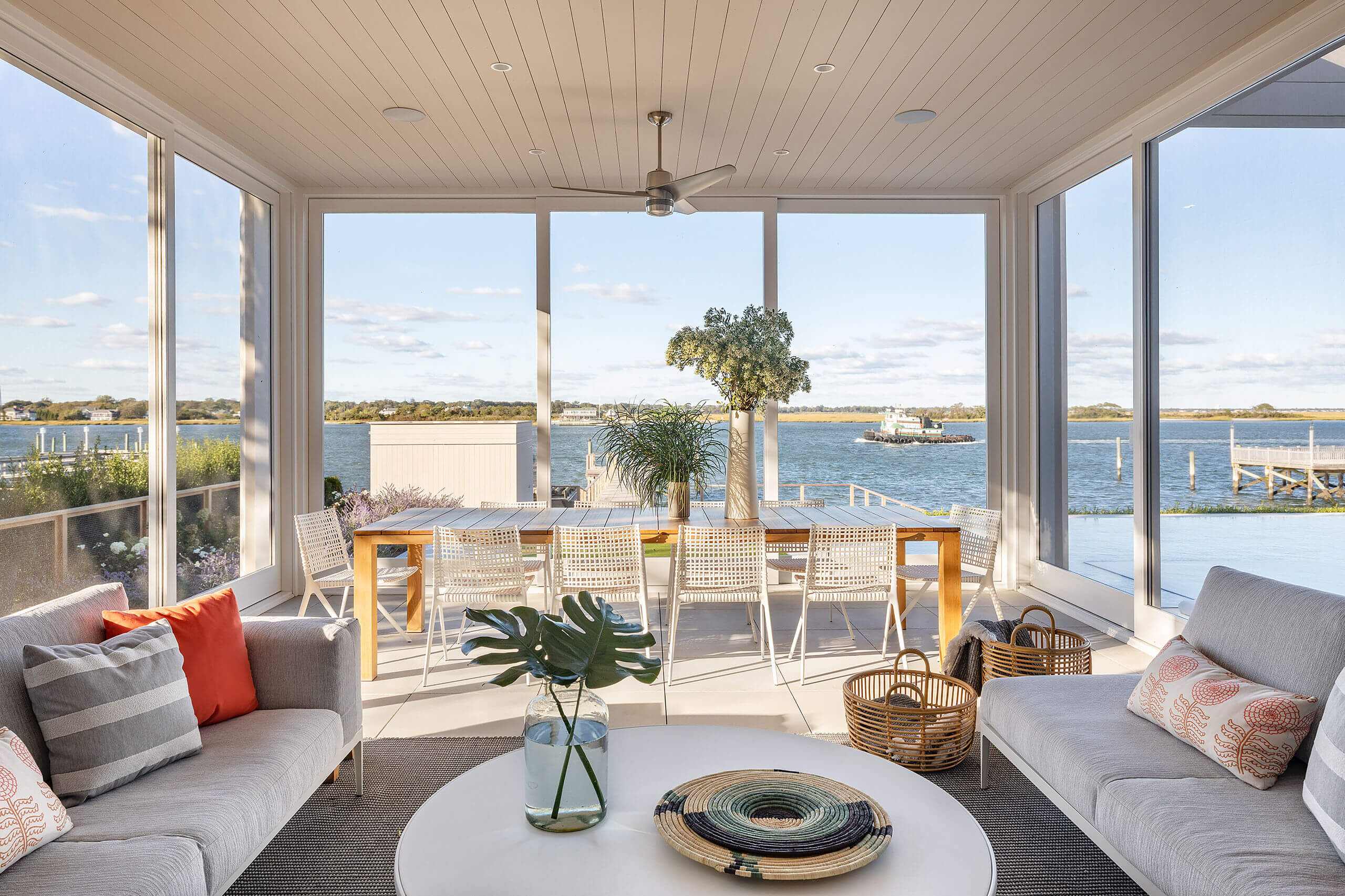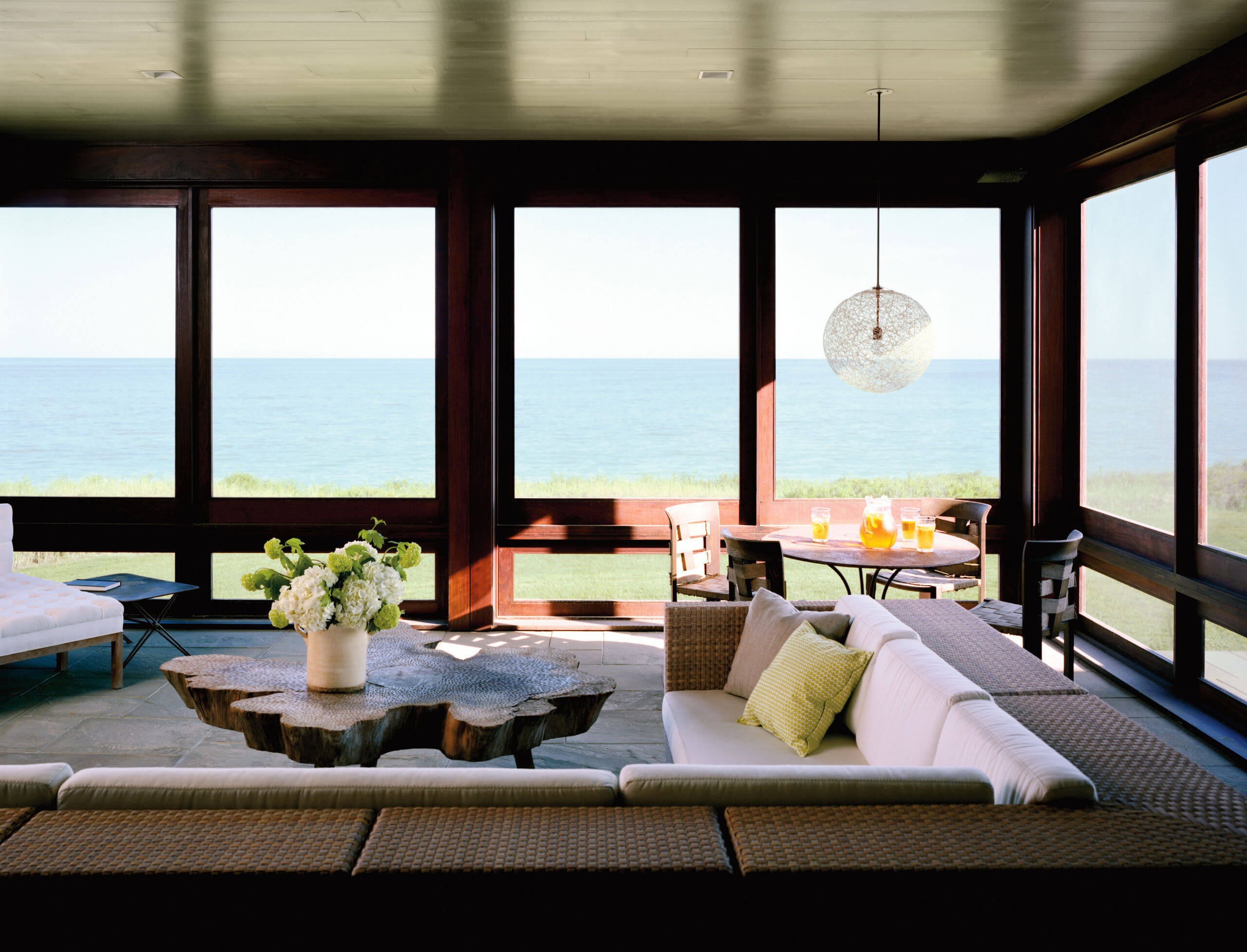 11. DIMORESTUDIO
Milan-based duo Britt Moran and Emiliano Salci are the founders of Dimorestudio. Their work is big, bold, and colorful and a blend of the 70s and eclectic design style.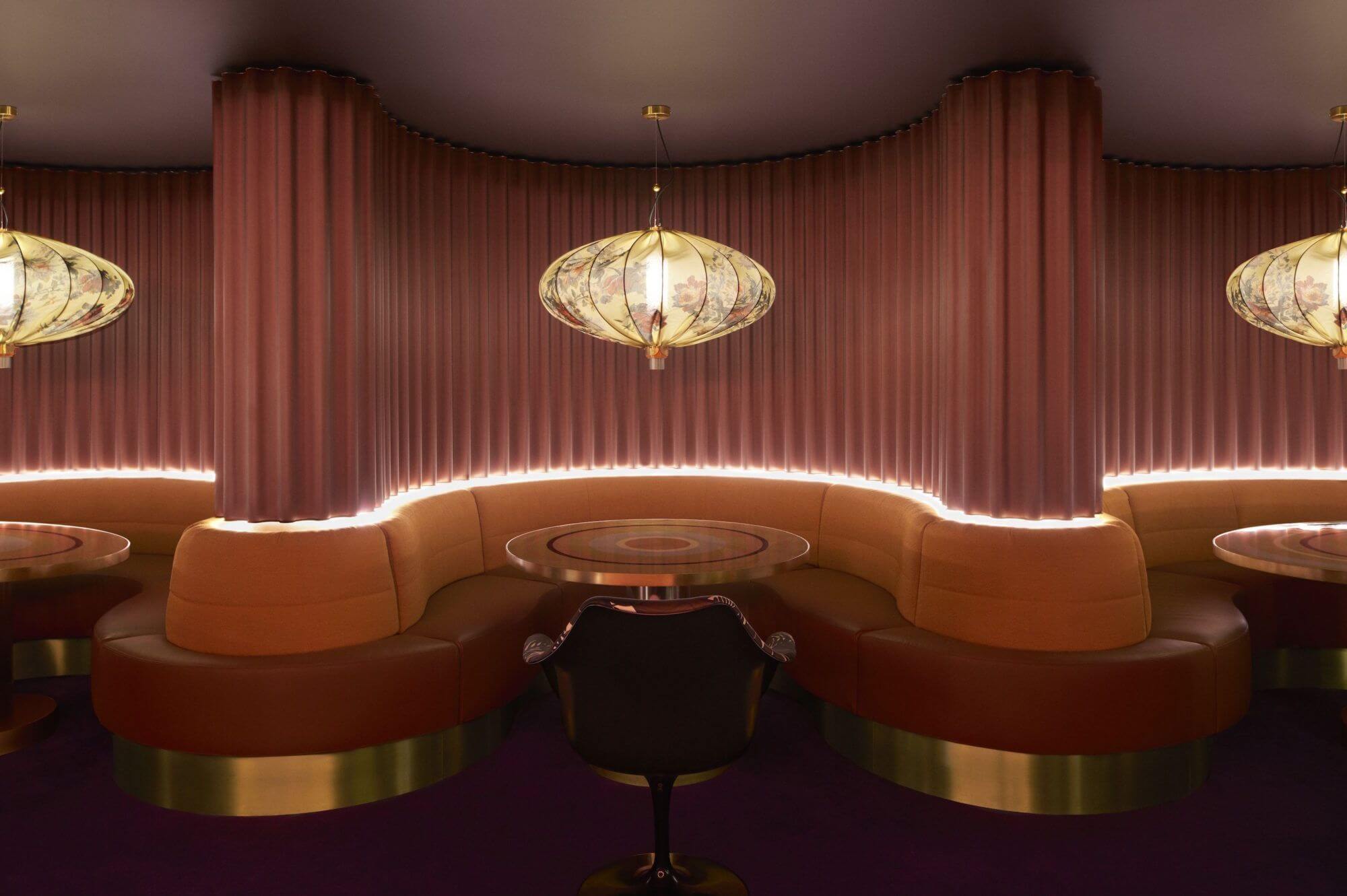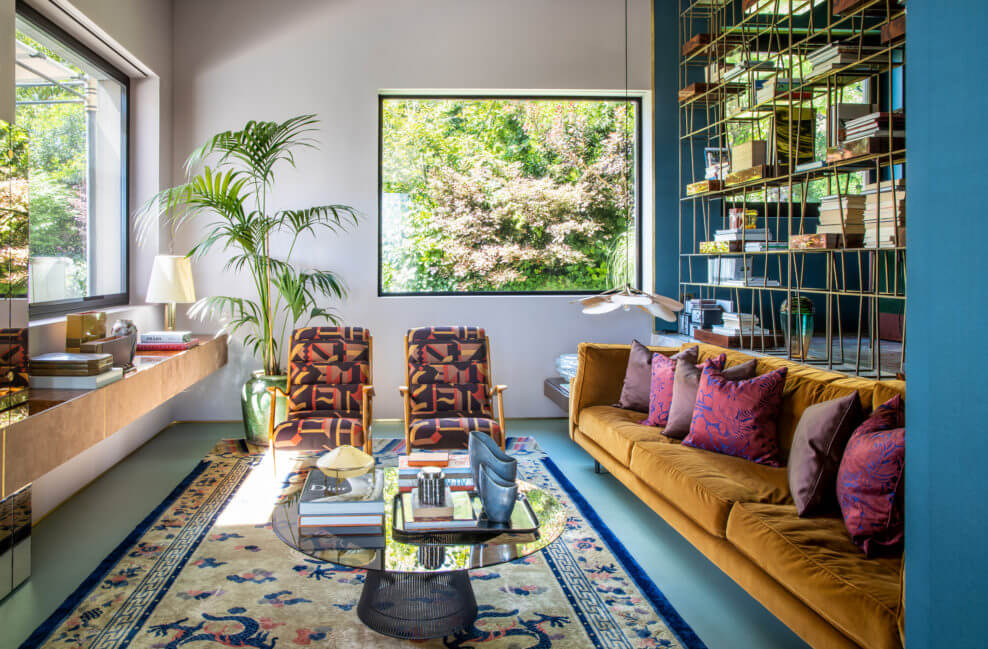 12. ELLIOTT BARNES INTERIORS
In 2004, Elliott Barnes created his agency. Due to his aesthetic sense, he was immediately called to high-level projects: private, retail, institutional spaces, hotels, and spas.
The designer's style lies in an elegant treatment of light, unexpected, and noble materials, which give the unique and exclusive spaces an innovative approach to luxury.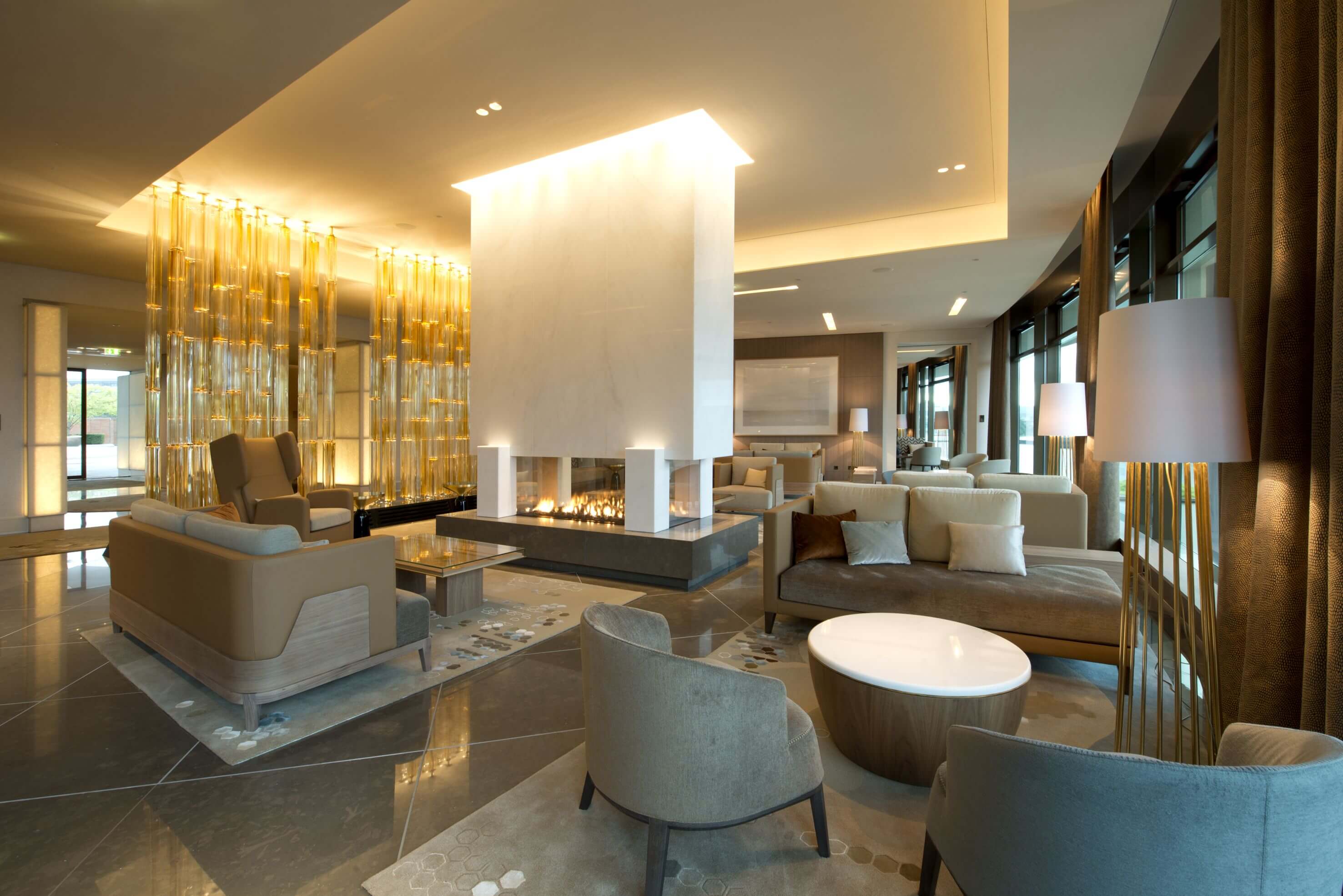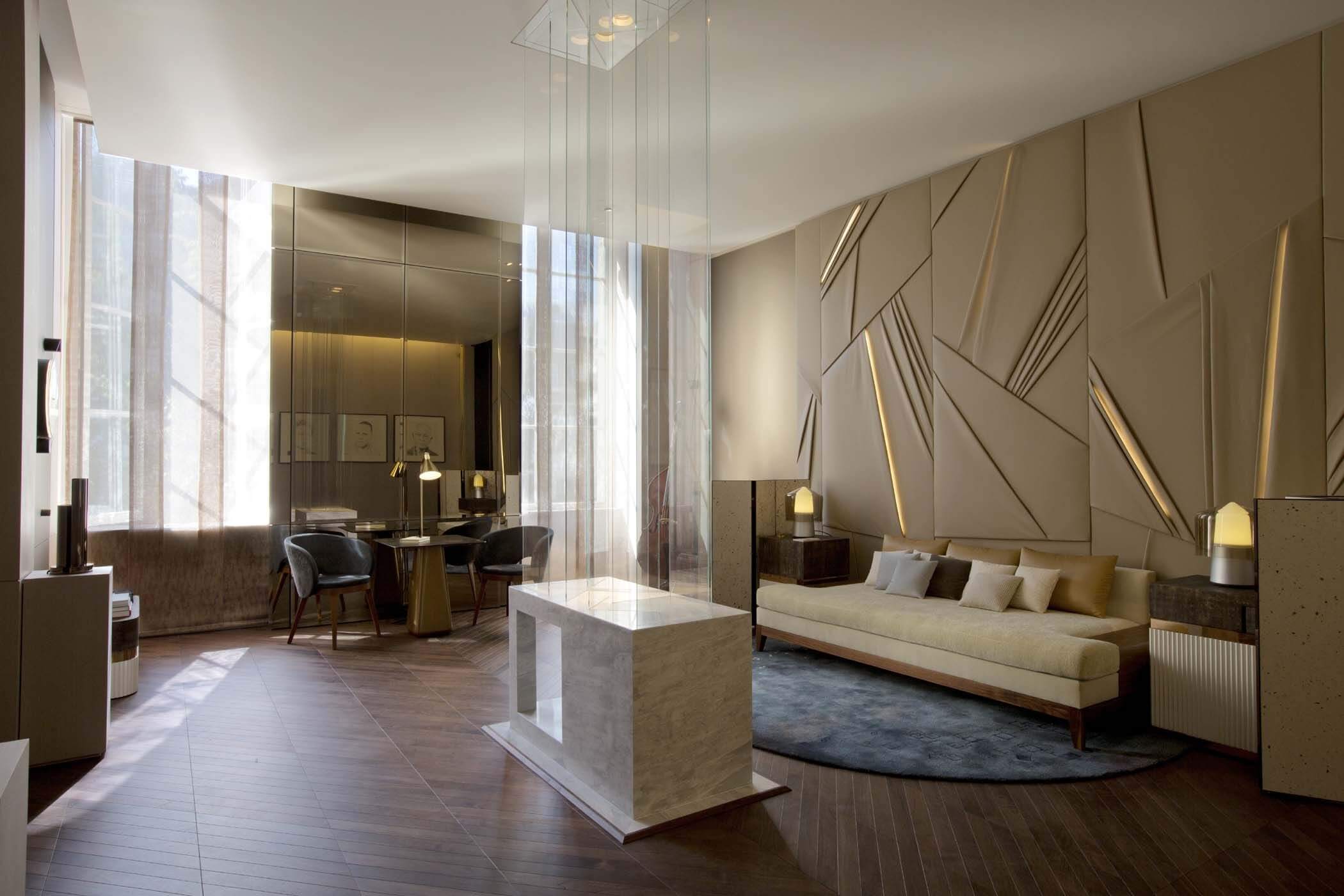 13. ETC.ETERA
Founded in 2016 by interior designer Sally Breer and designer/creative director Jake Rodehuth-Harrison, ETC.etera is an interior design company.
Focused on residential and hospitality projects, their goal is to design spaces beyond the trends and are as easy for the soul as for the eyes.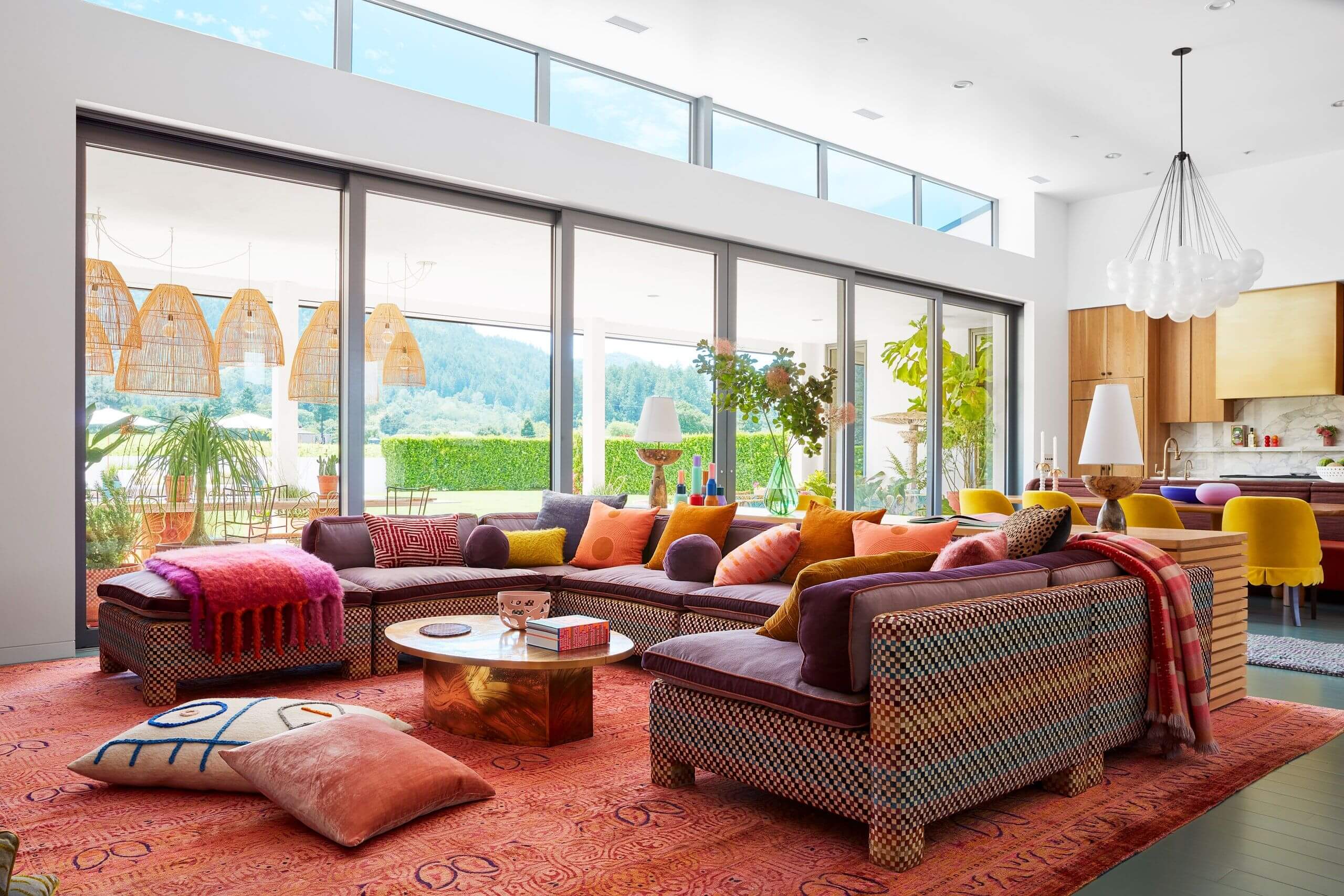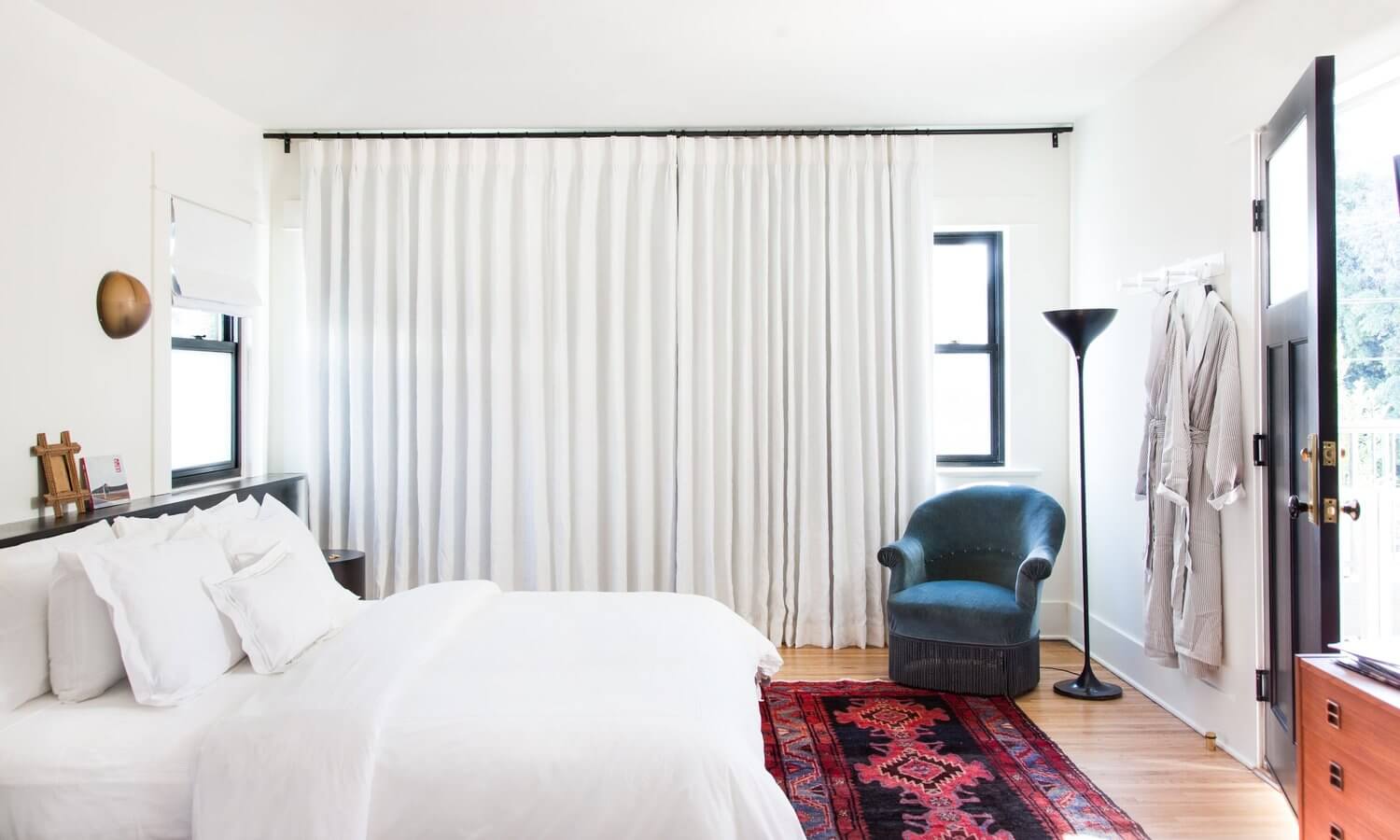 14. FLACK STUDIO
Launched in 2014 and led by founder David Flack and co-principal Mark Robinson, the studio specializes in residential work and hospitality commissions, animated by an adventurous sensibility that embraces historical research and contemporary innovation.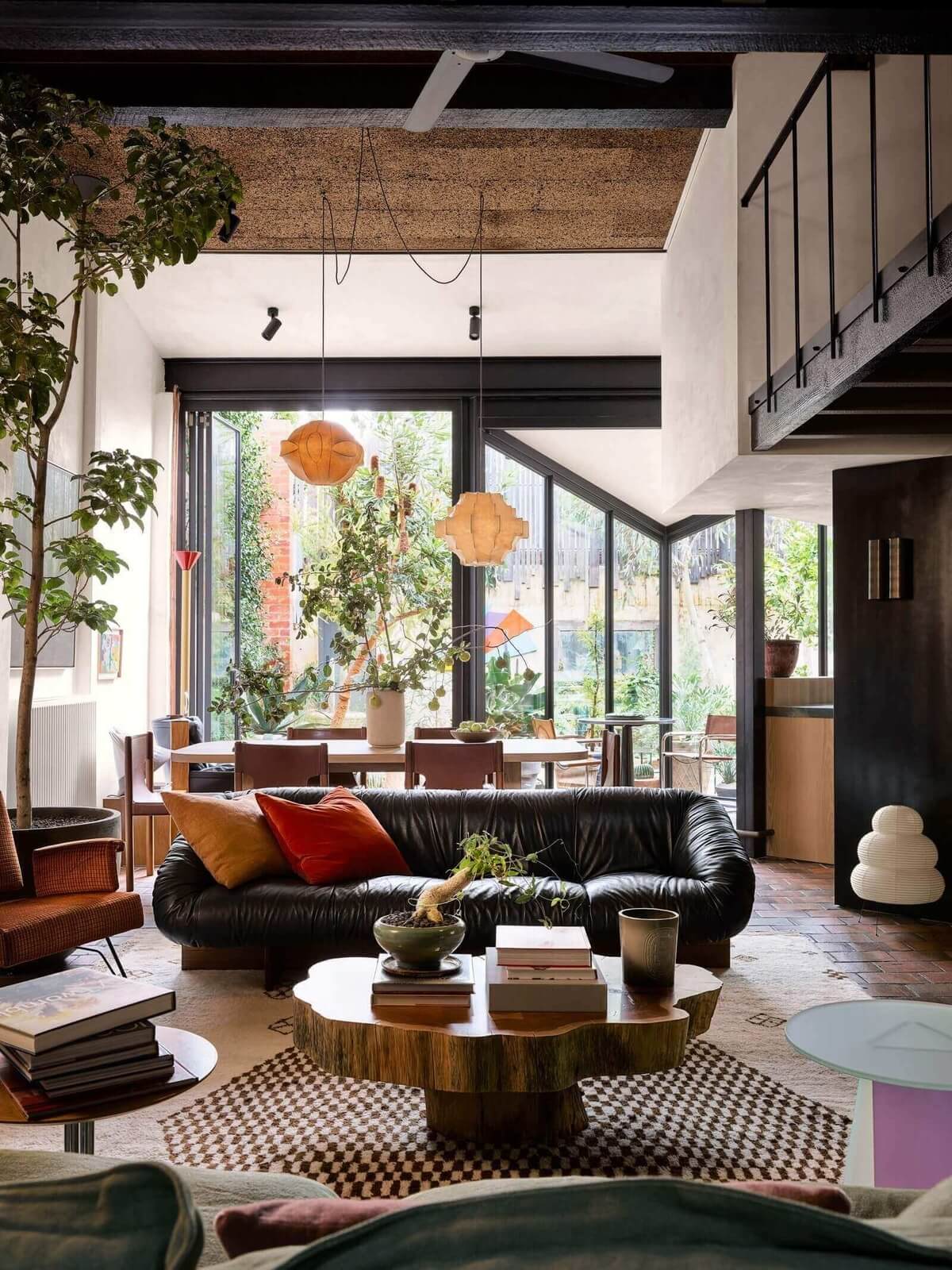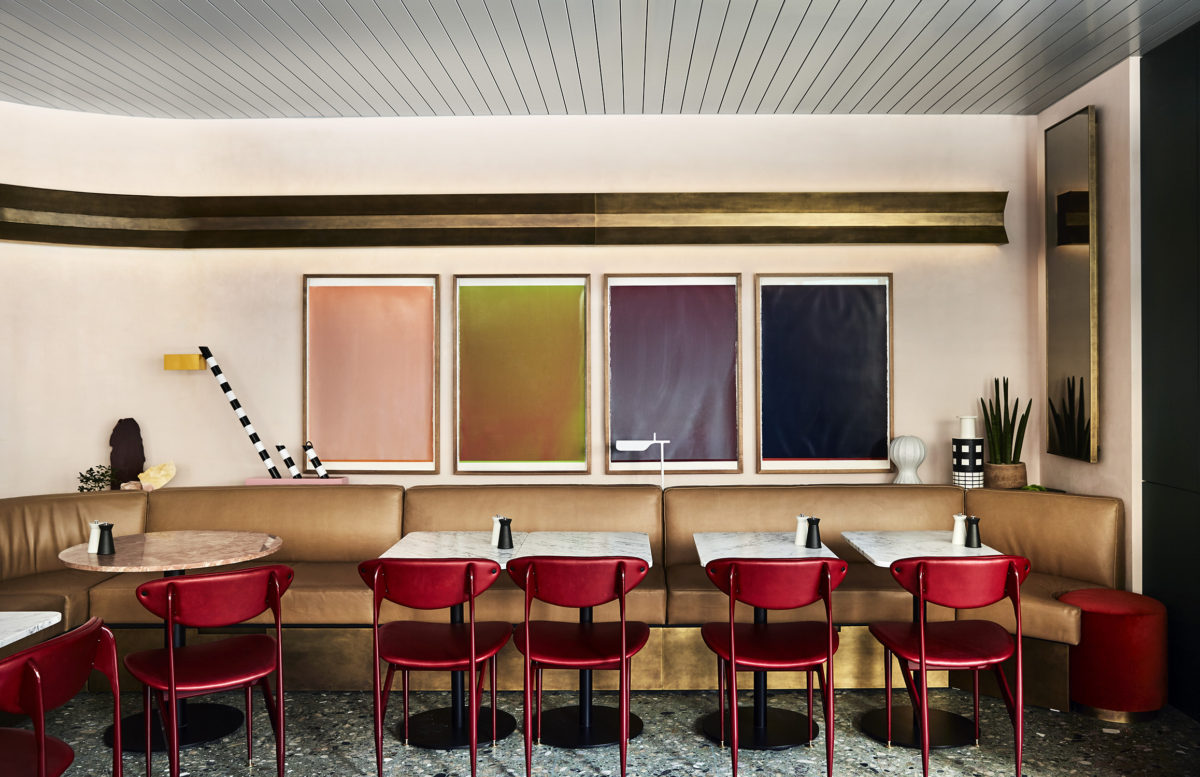 15. FRANCIS SULTANA
Francis Sultana is one of the most outstanding interior and furniture designers in the world. He is the interior designer for international collectors, many of whom have influential contemporary art and design collections.
Known for his unique ability to merge a domestic space's residential demands with visual art pieces, sculpture, and large-scale installation.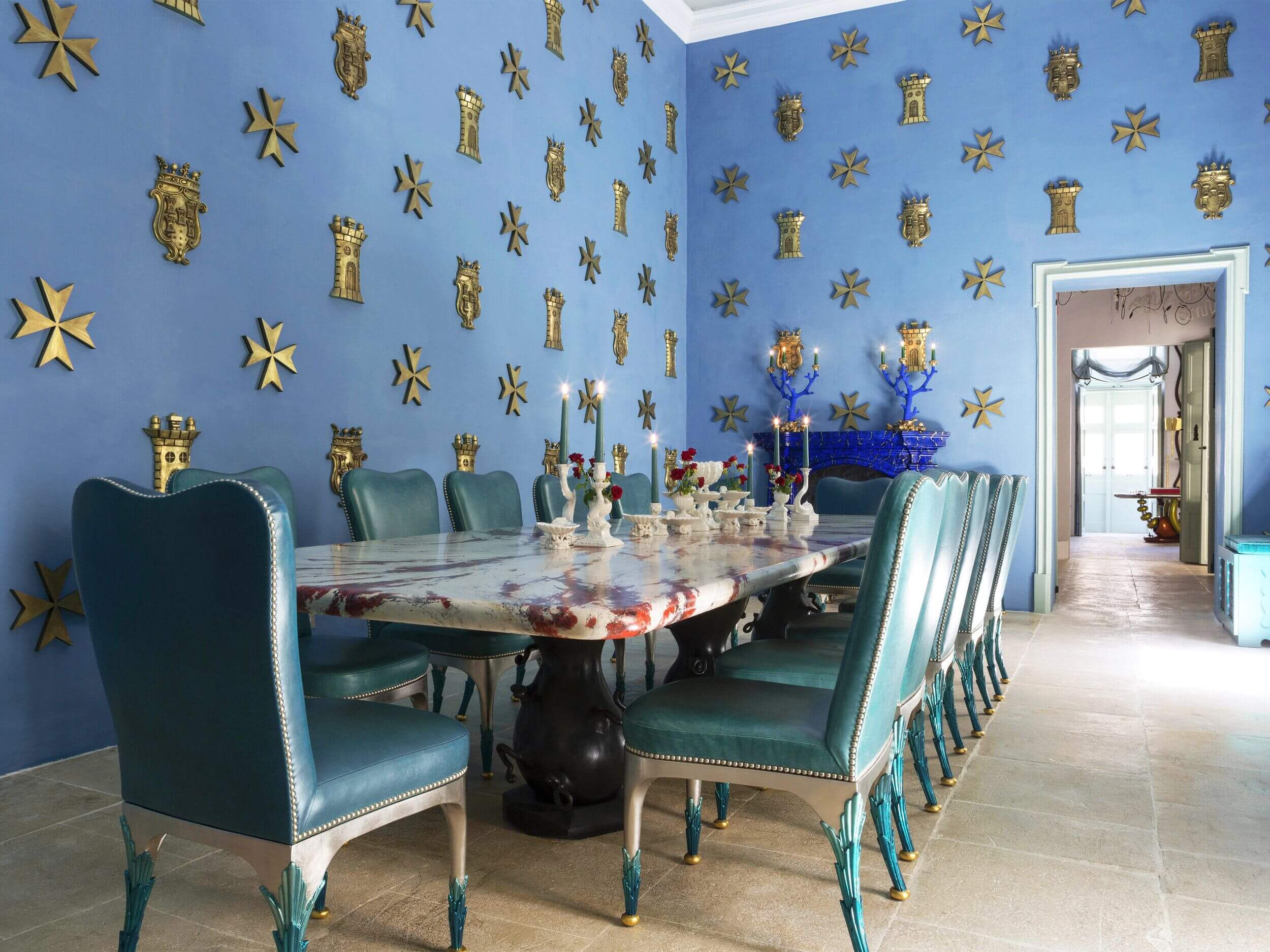 16. JEREMIAH BRENT
Jeremiah Brent is ready for his close-up. In addition to the myriad projects—house commissions, television shows, product collections—he works on with his high-profile husband Nate Berkus.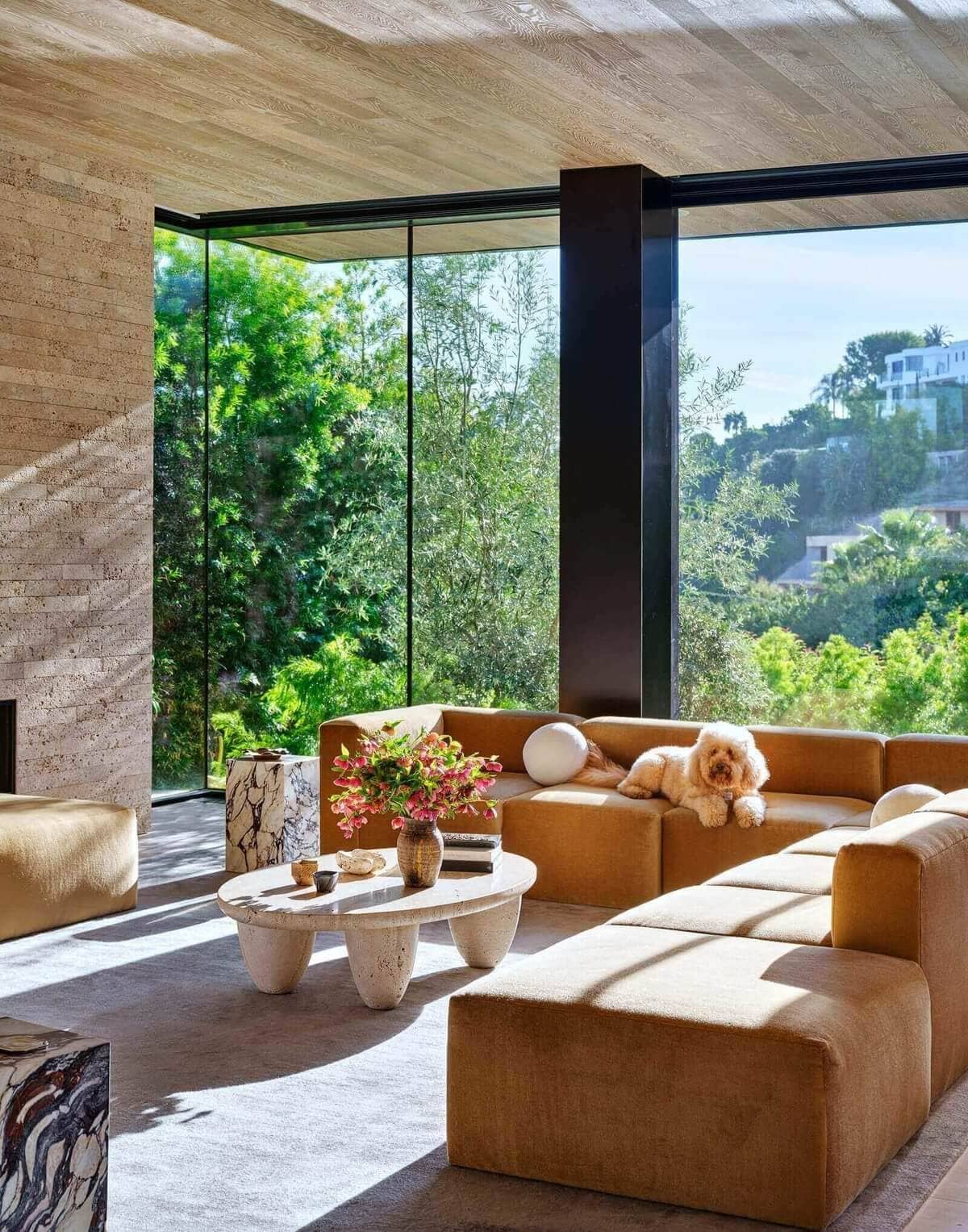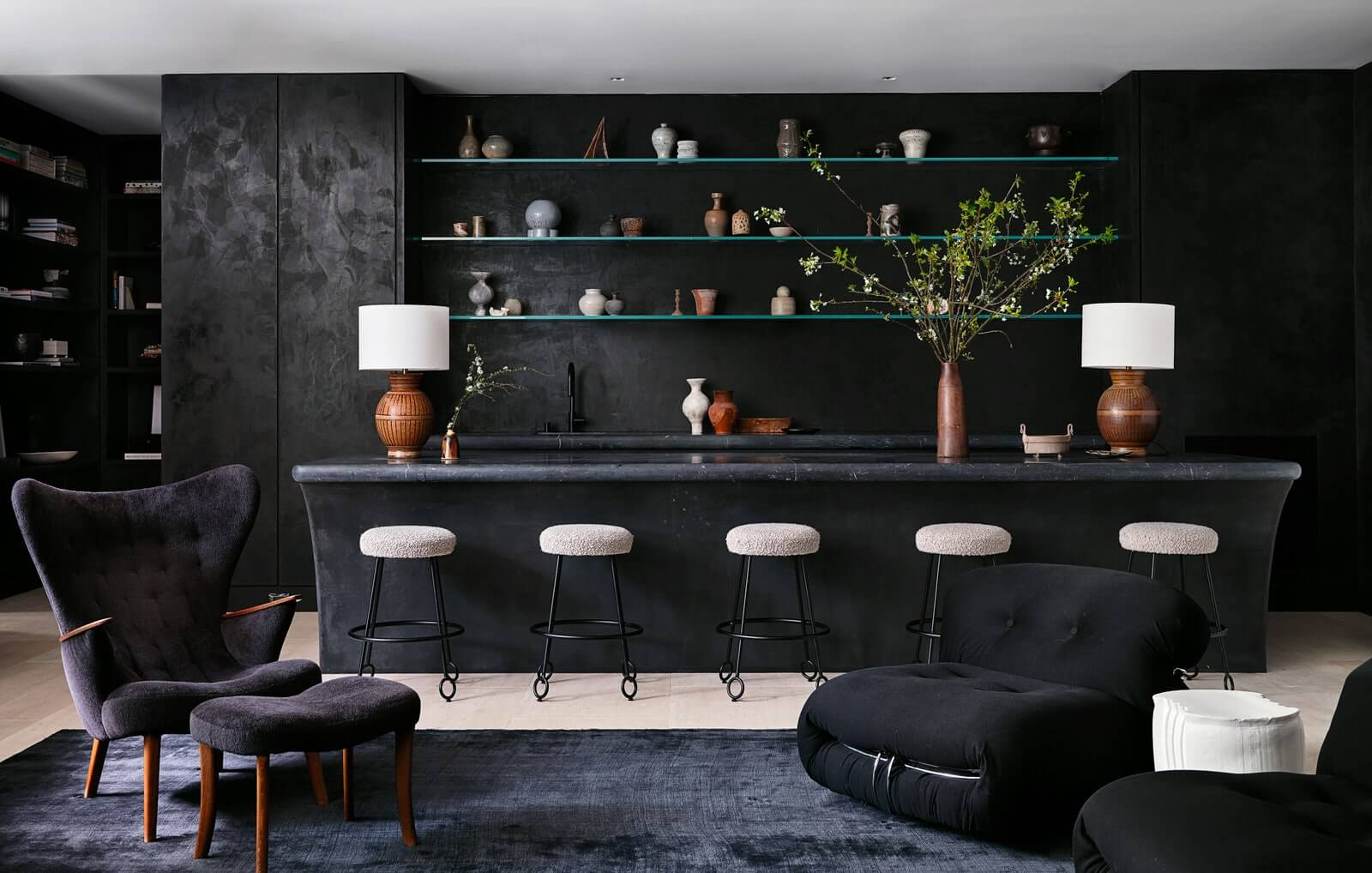 17. KELLY BEHUN
Kelly Behun is once again enlisted in 2022 AD100. The talented interior designer has outstanding colorful residences in her portfolio.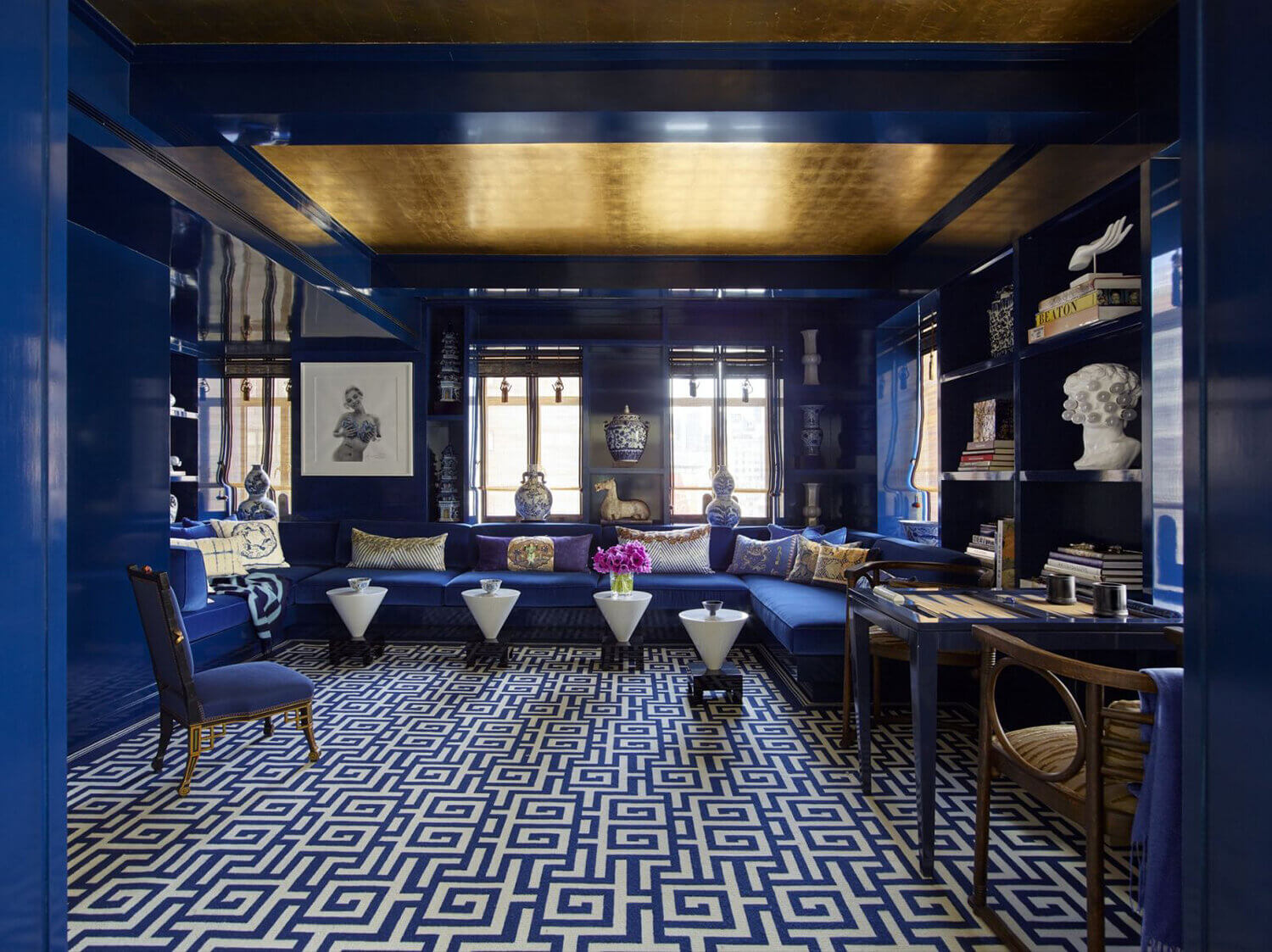 18. KEN FULK
Ken Fulk is a design impresario and a creator of experiences large and small. He is renowned for his layered interiors, high-concept brand identities and unforgettable parties. The Virginia-born designer has spent the last 25 years developing a business by elevating the daily lives of his clients, not only designing their homes, jets, restaurants and hotels but also creative directing birthdays, weddings, dinners, anniversaries and family getaways.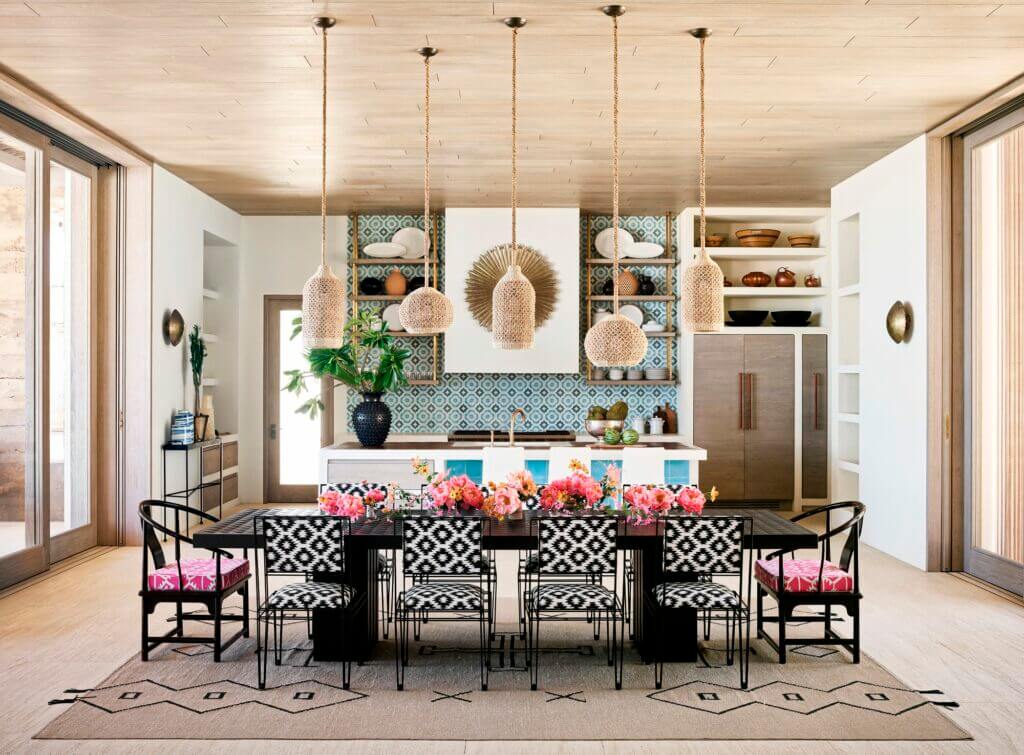 19. JULIE HILLMAN DESIGN
Julie Hillman's approach to designing residential spaces focuses on a thoughtful curation of collectible items that speak to both the client's unique interests and her eclectic aesthetic.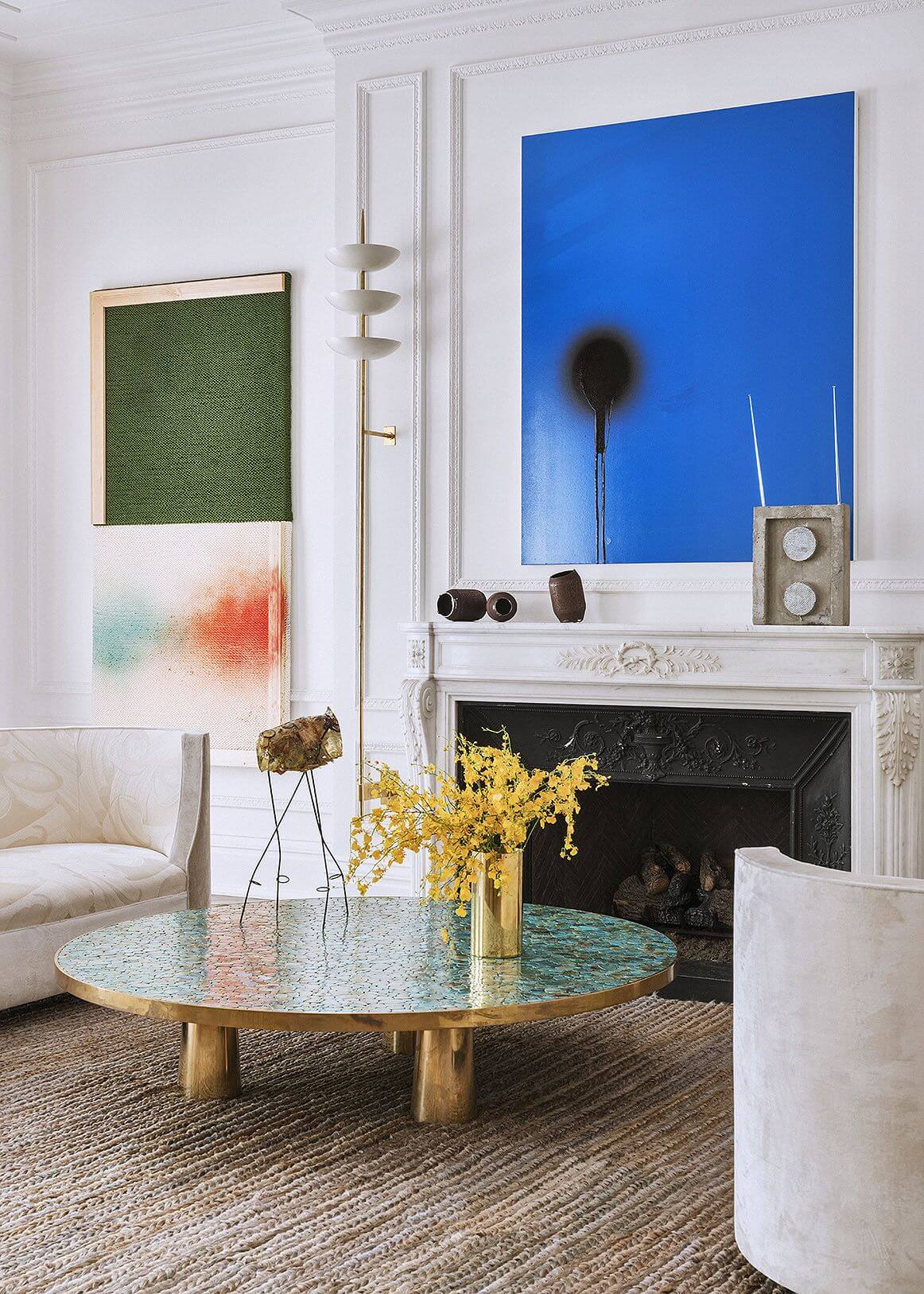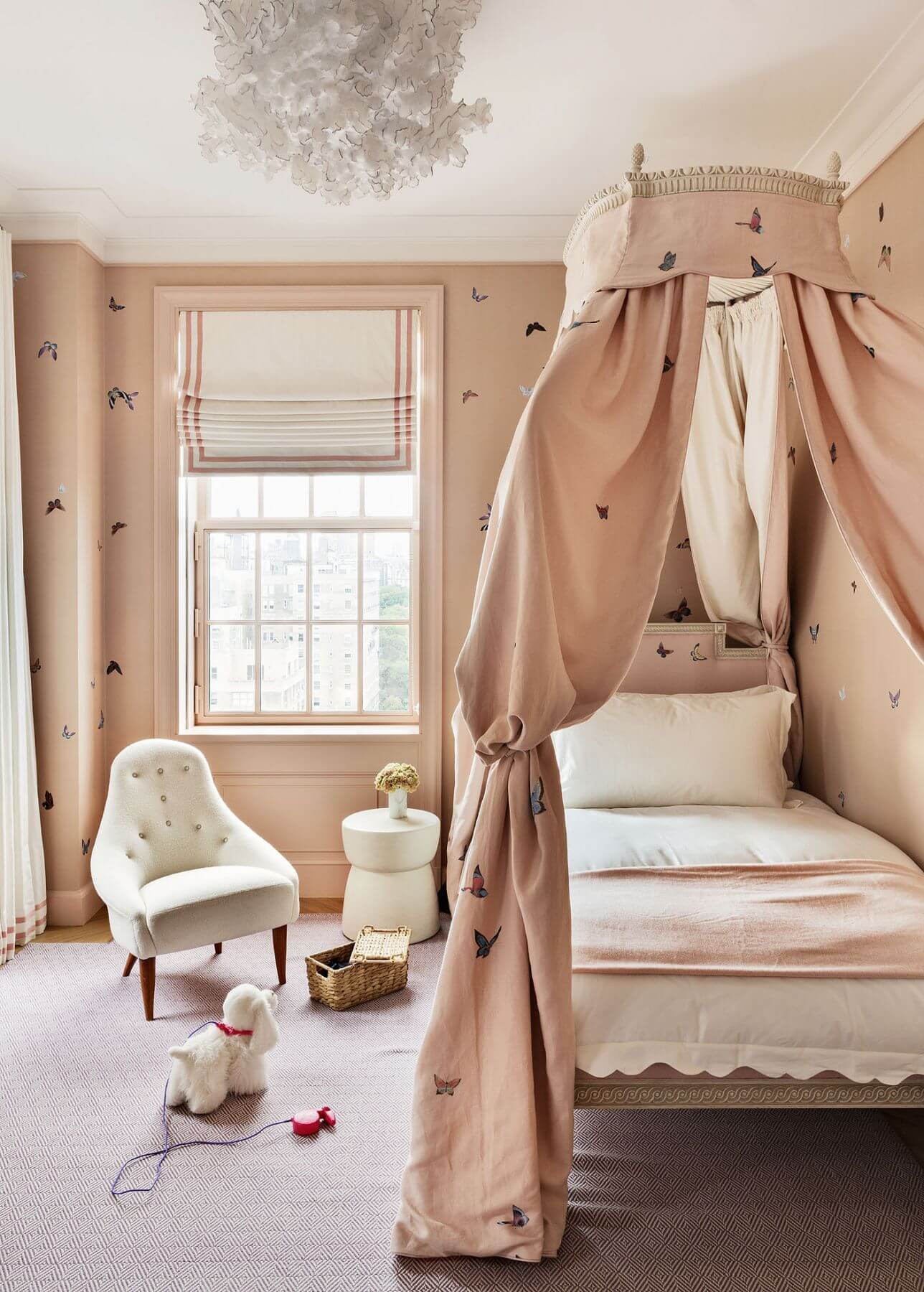 20. KRAVITZ DESIGN
Lenny Kravitz is as passionate about design as he is about music. Since founding his namesake creative studio in 2003, the rock legend has applied his Midas touch to a broad array of eye-catching homes and hospitality projects around the world, each one meticulously keyed to the exigencies of site and context.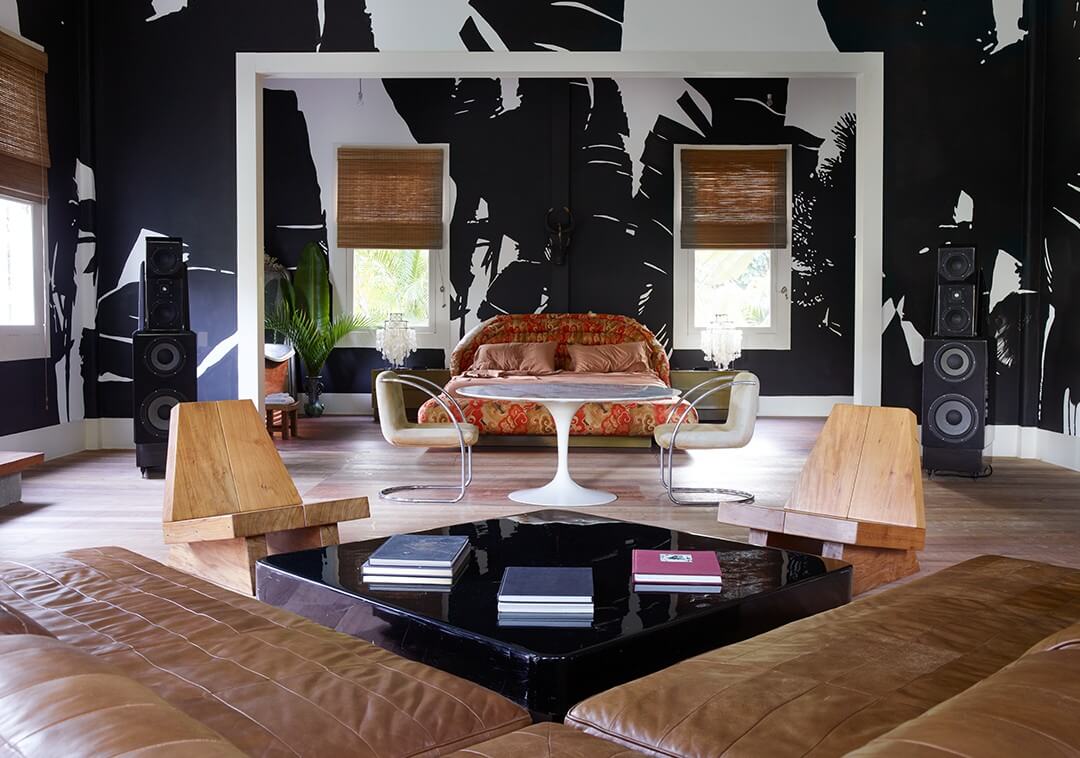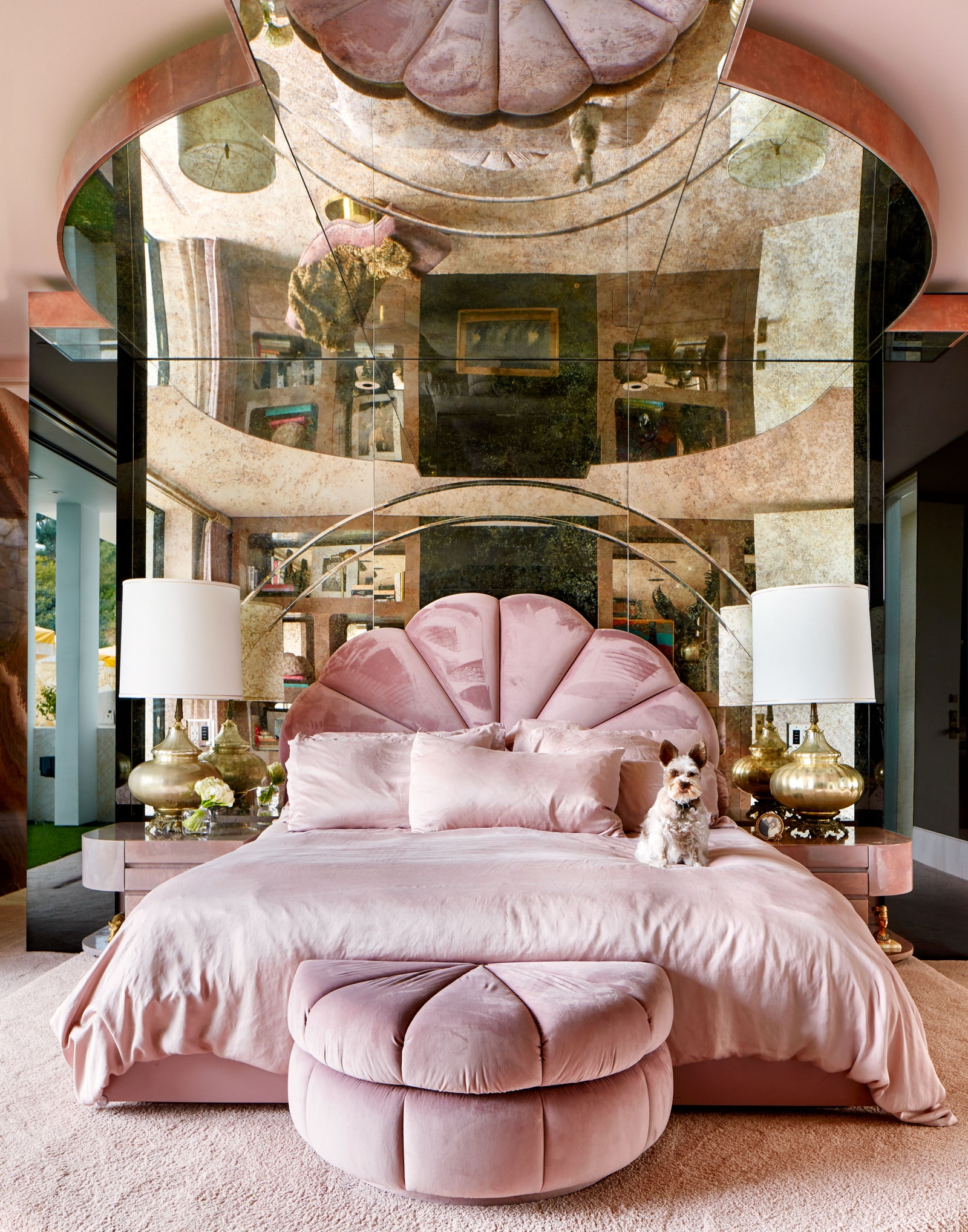 21. NATE BERKUS ASSOCIATES
Nate Berkus hardly needs an introduction. He is, after all, the most Googled interior designer in the country. After starting his own design firm at the age of 24, Berkus has gone on to become a TV star—first as a regular guest on the Oprah Winfrey Show, then as the host of two of his own shows; he also played himself in a Days of Our Lives cameo.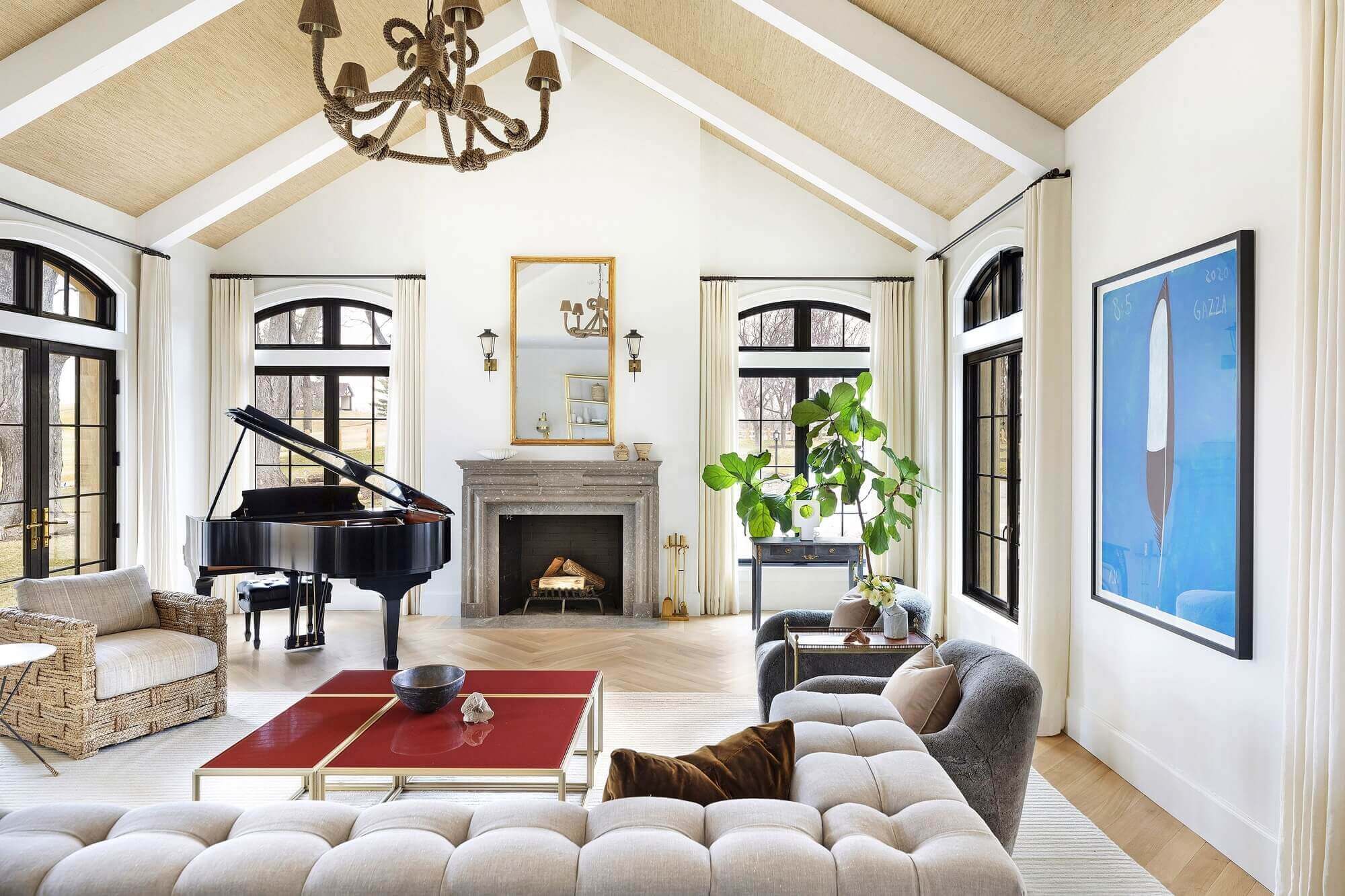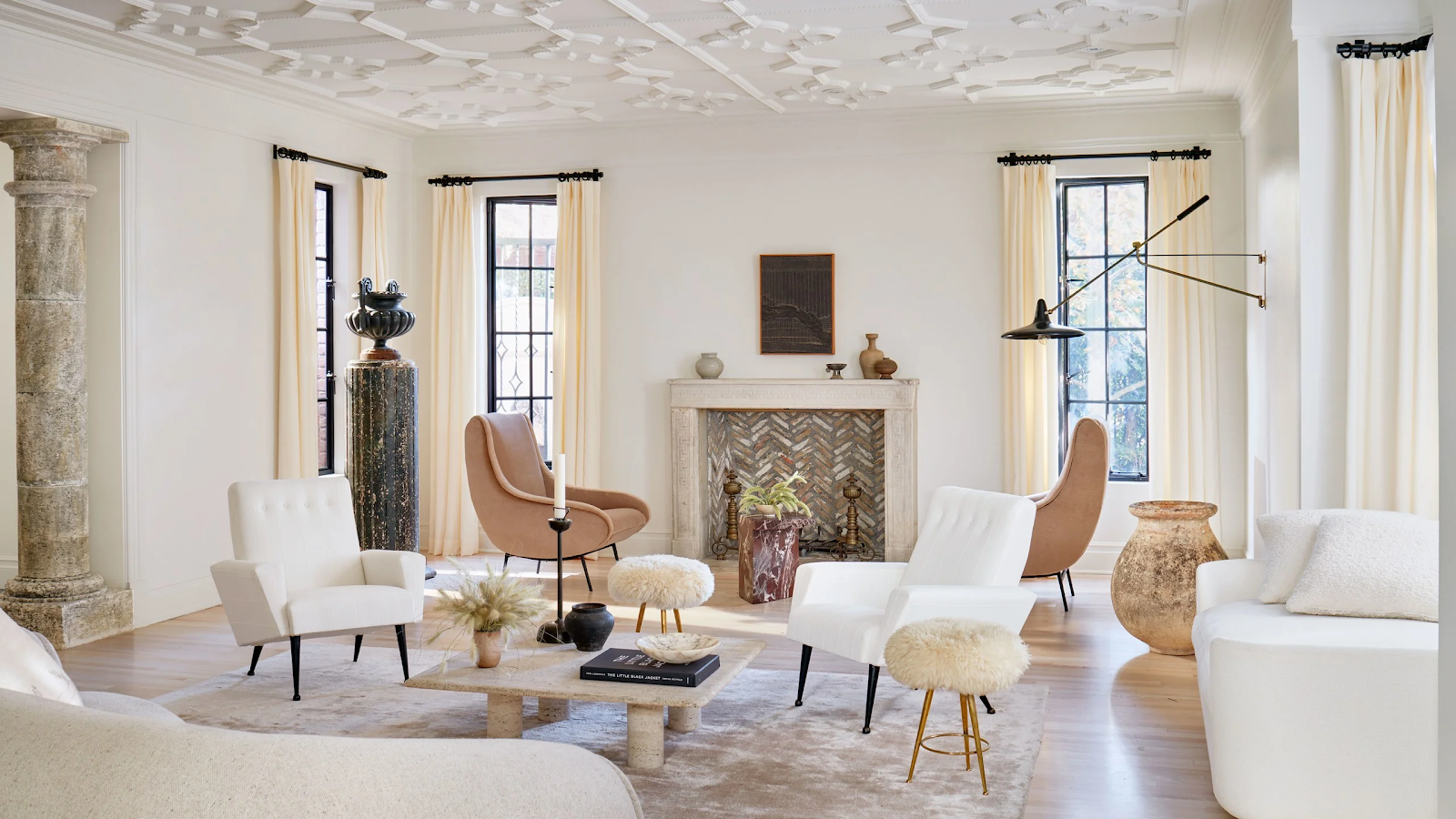 22. MARTYN LAWRENCE BULLARD
When it comes to inspiration, Martyn Lawrence Bullard doesn't set many boundaries. "The great thing about travel is that the memories stay with you forever, so they're a constant source of inspiration for me," explains the California-based designer to Hollywood's brightest stars. This influence is translated into eclectic designs which display an enchanting mix of colors and patterns, with a particular appreciation for craftsmanship.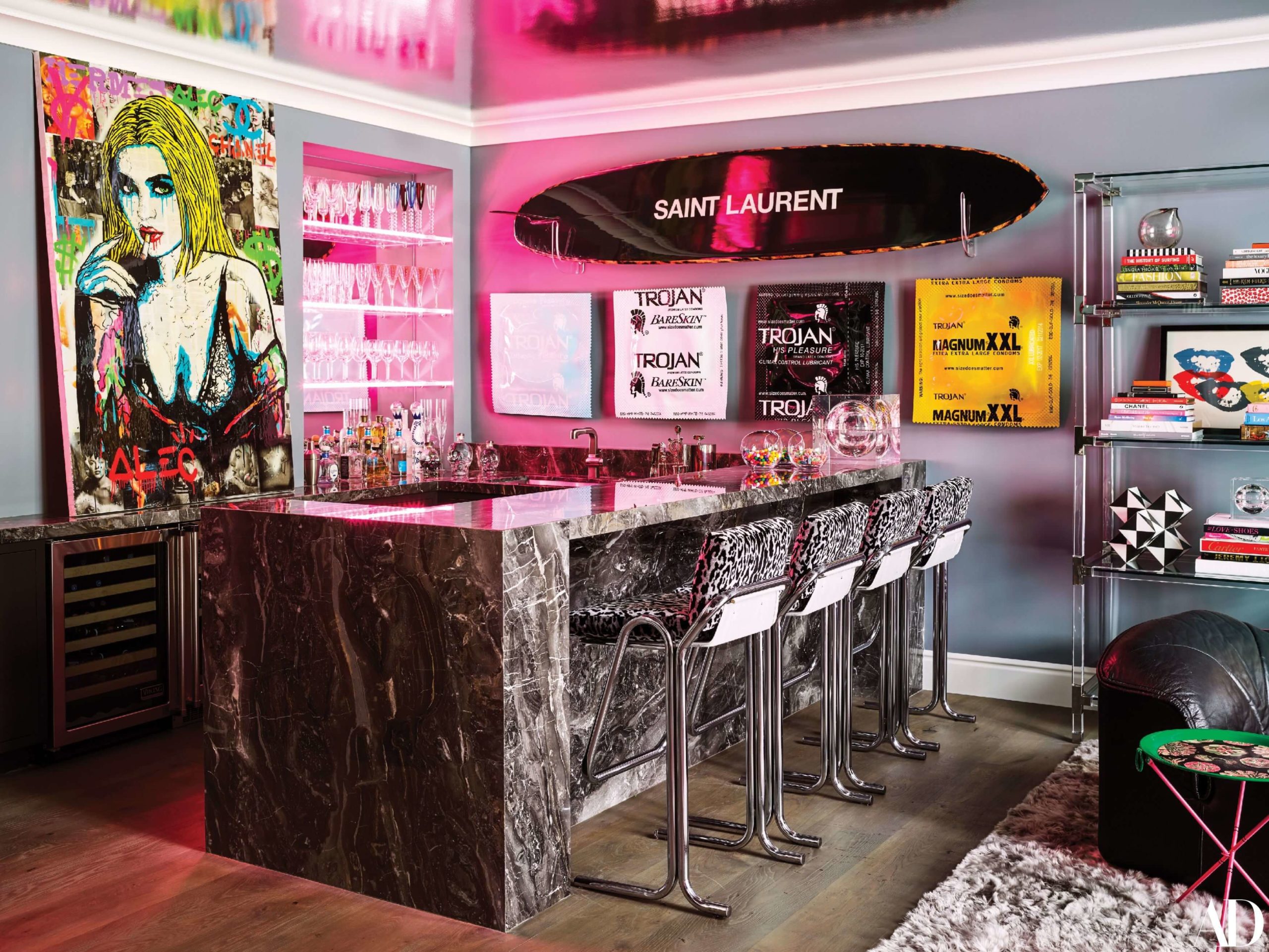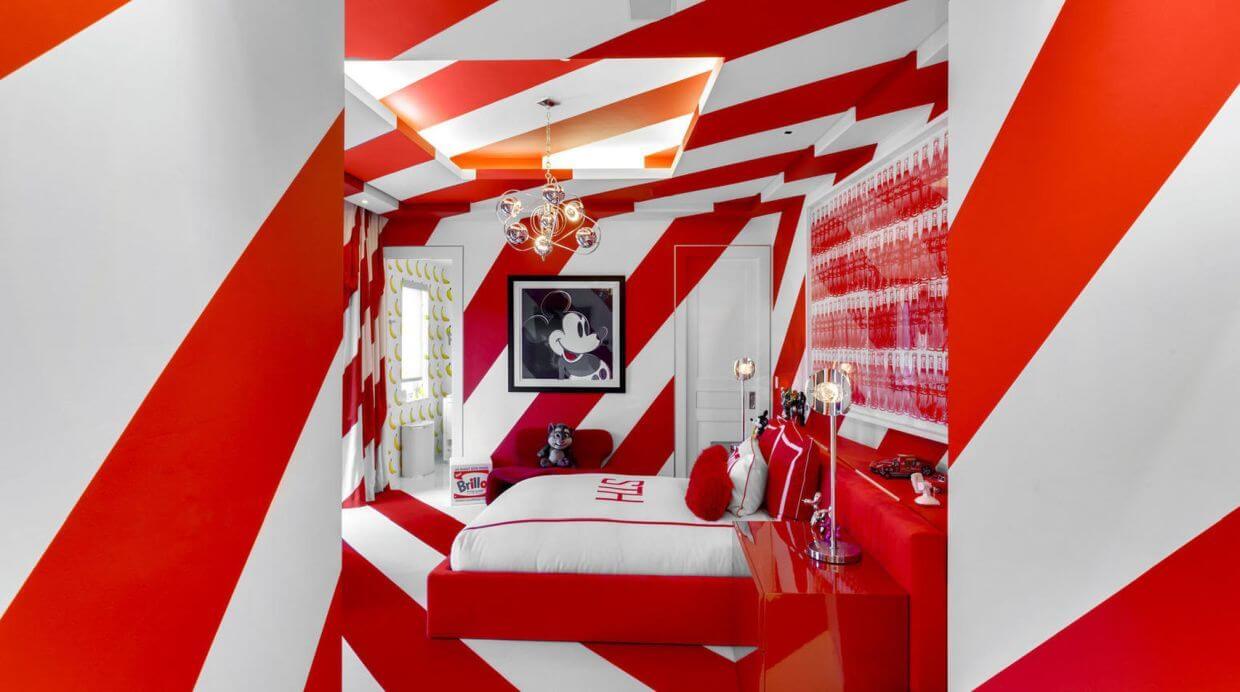 23. PETER PENNOYER ARCHITECTS
A fluent and nimble classicist, Manhattan architect Peter Pennoyer possesses an encyclopedic knowledge of pediments and porticoes, balustrades and bolections. Such tried-and-true details are fundamental to his distinguished portfolio.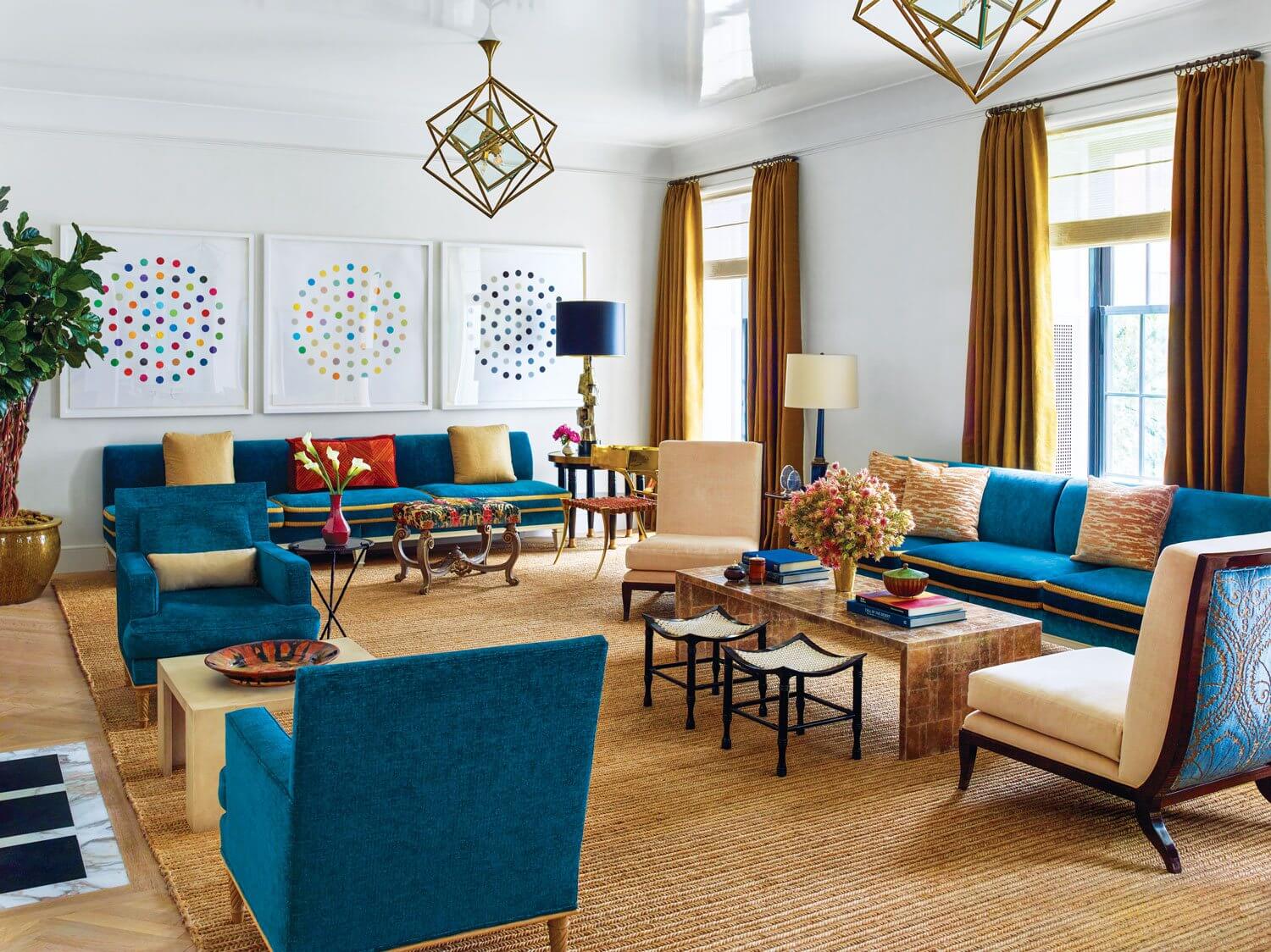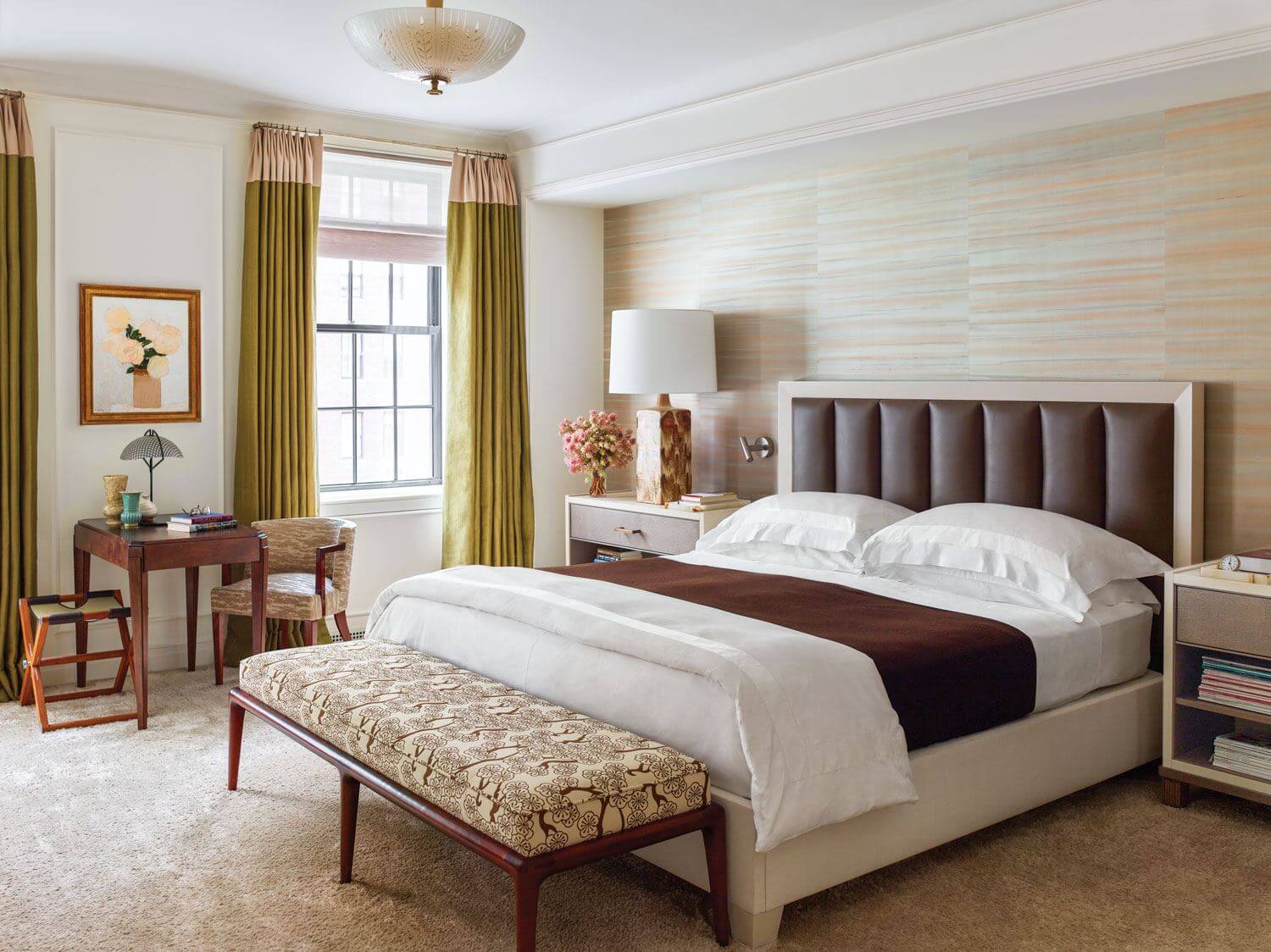 24. STEVEN HARRIS ARCHITECTS
Rigorous yet relaxed minimalist residences that pay the utmost respect to their context are Steven Harris's specialty.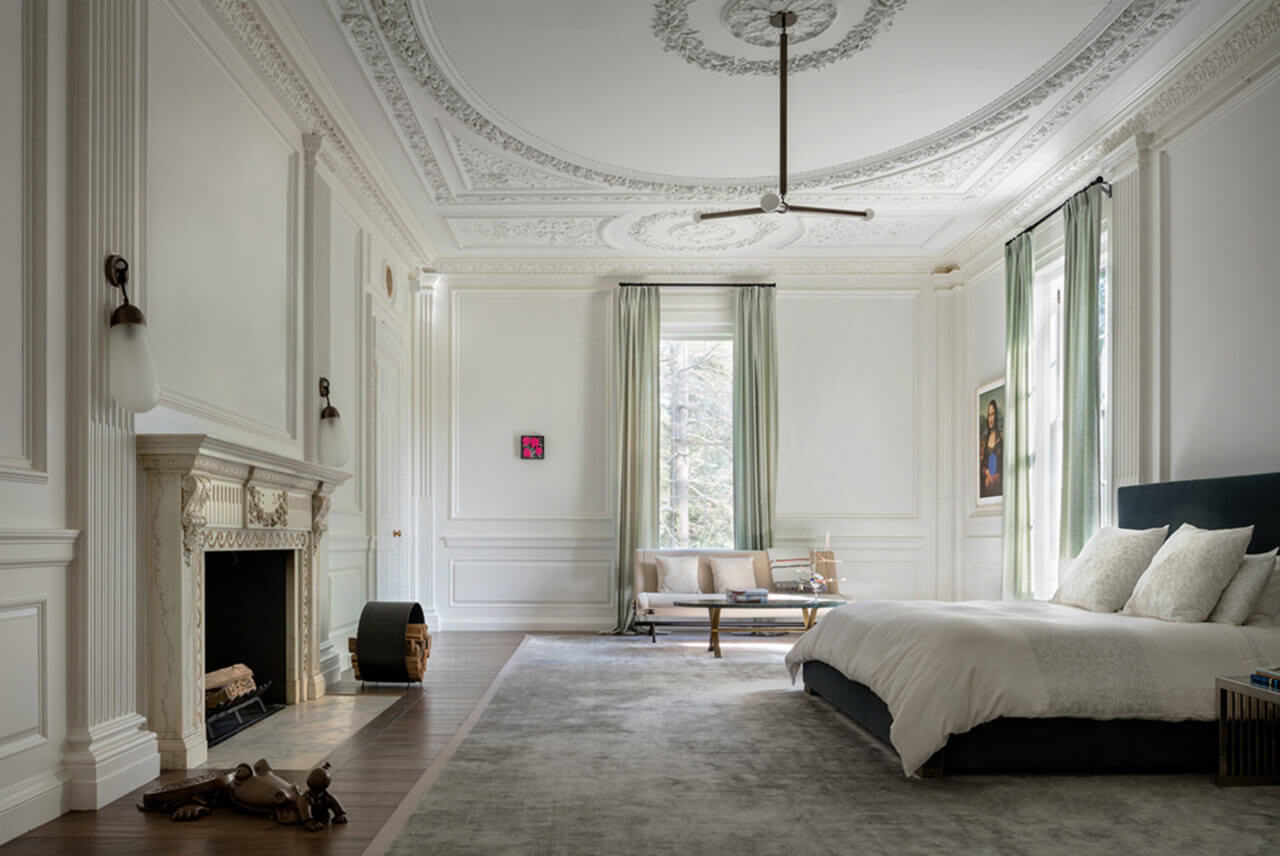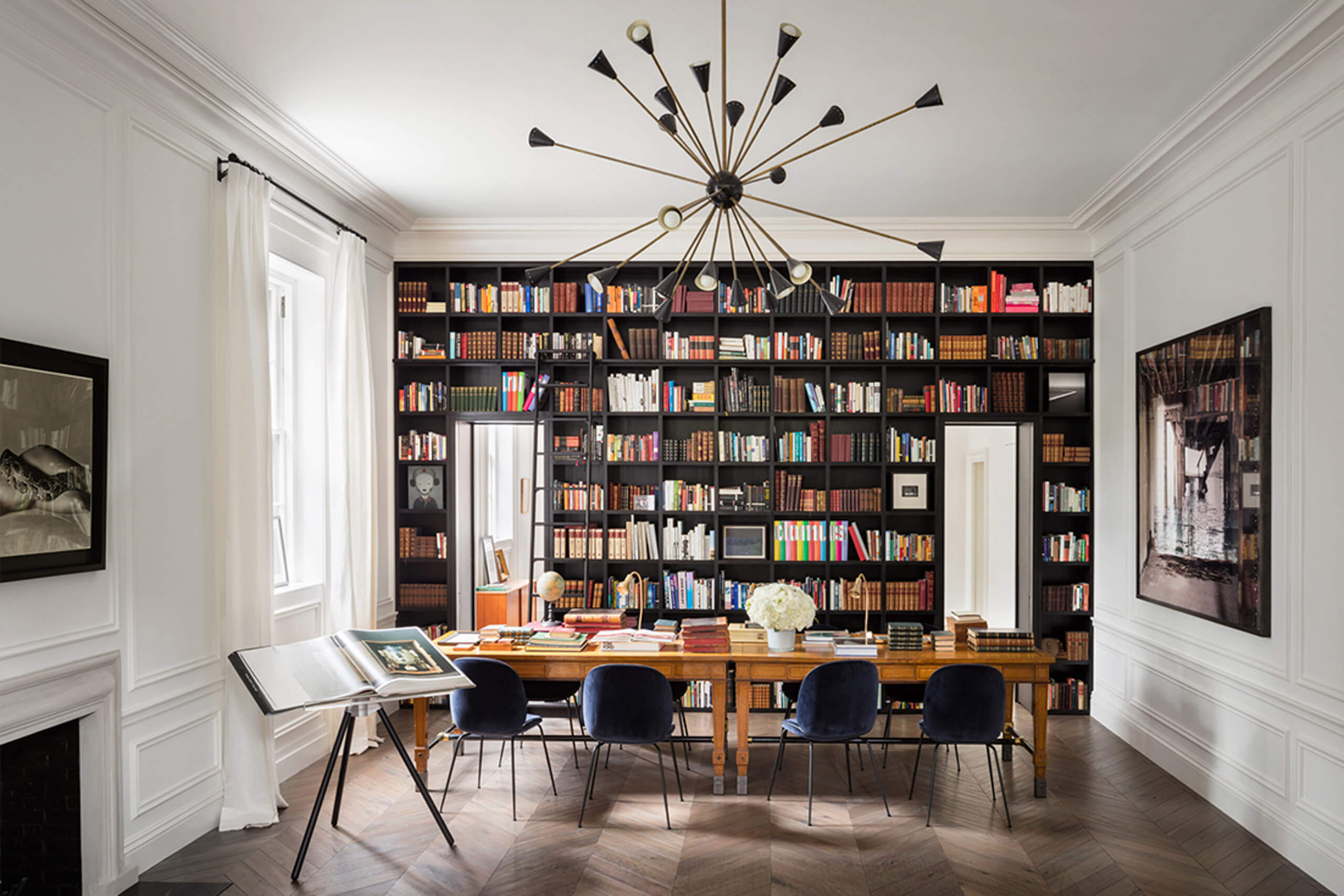 25. STUDIO KO
More than two decades ago, architects Olivier Marty and Karl Fournier met as students at the ​​École des Beaux‑Arts in Paris—they fell in love, then opened their firm Studio KO, widely regarded for its rustic minimalism with a handcrafted quality.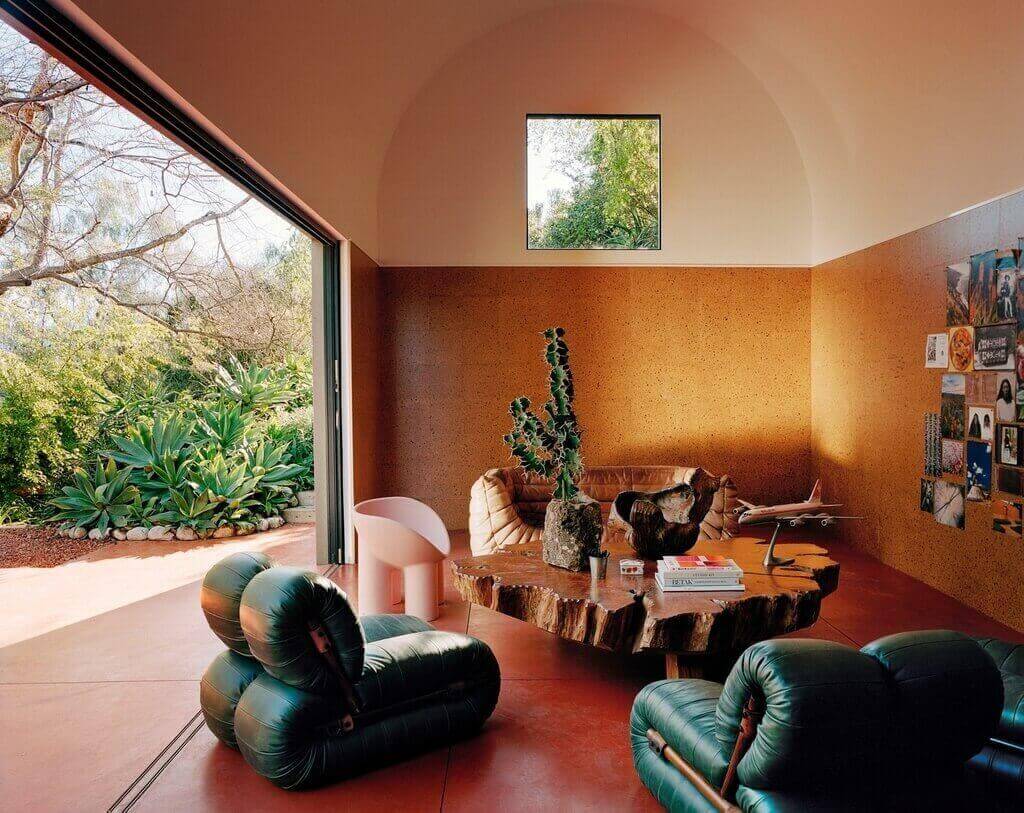 2022 AD100 – The Best Of Architecture And Interior Design Part II, Part III, and Part IV.
GLAD YOU'RE HERE
Since you have come this far, we kindly invite you to download the Hommés Studio's Catalog and discover furniture, lighting, and home accessories to design an iconic home.
Pay a visit to ACH Collection website as well and discover high-end homeware and pet accessories for a wholesome modern lifestyle.

Source AD