Fun and colorful. Playful yet classy. Jaime Hayón, the founder of Hayon Studio and AD100 2021 designed his new family home and office by the Mediterranean, in Valencia. Jaime Hayón is an interior designer but also a product designer, a graphic designer, an artist, and other manifestations of visual arts. His new home in Valencia is the reflection of both his taste and skills – his geniality.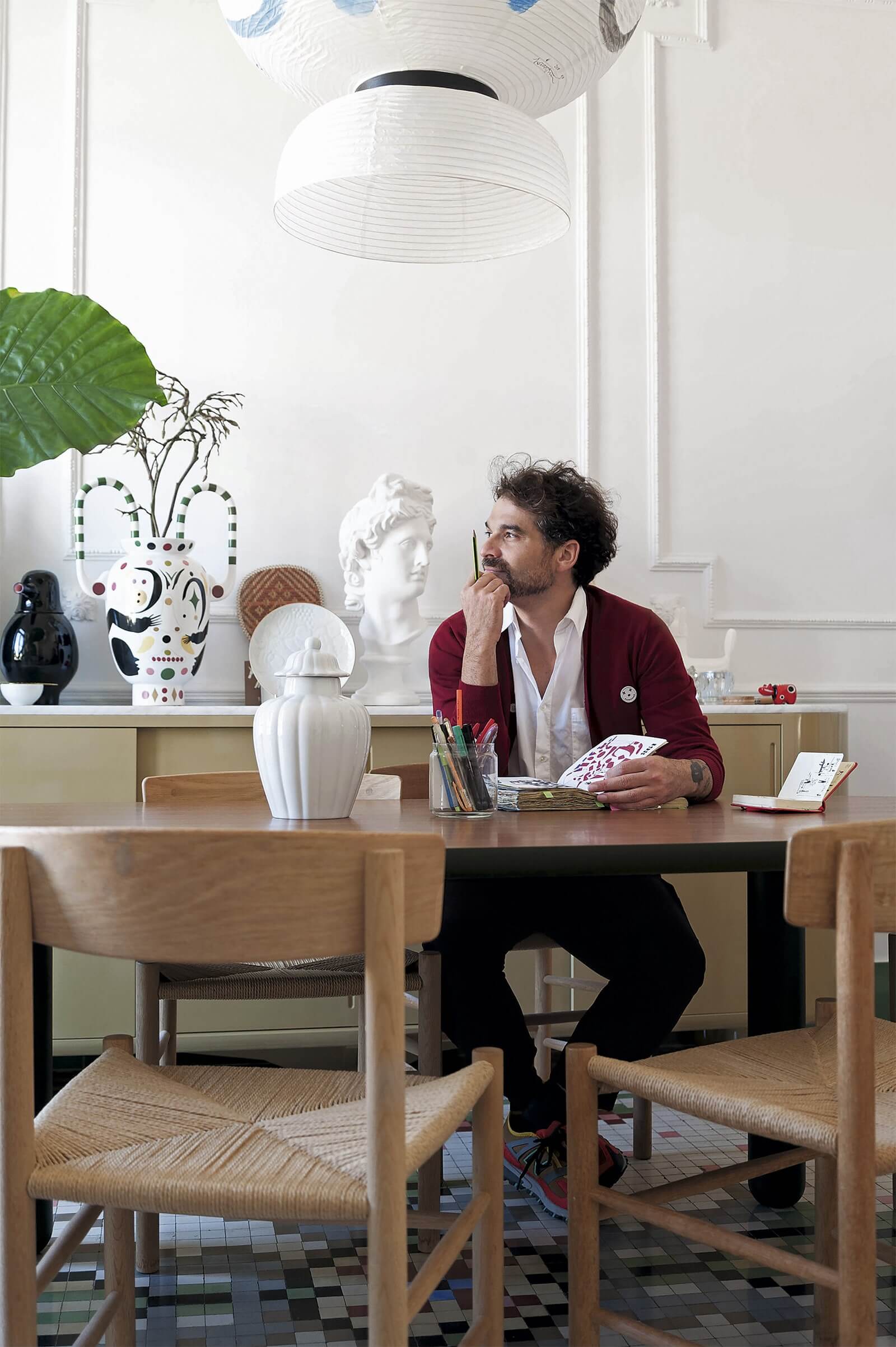 JAIME HAYÓN
Before settling down in Valencia, Jaime Hayón lived in Madrid, Treviso, London and Barcelona. The AD100 2021 felt it was time to embrace the slow living of the Mediterranean. With the pandemic, the pace of his projects and commissions slowed down. Hayón was no longer allowed to travel the world, so the designer decided to create his nest – his family home and office, two different worlds that co-exist in the same time and place, has Jaime Hayón sketches his ideas on his dining table.
The house is a 1928s modernist building with delightful details. The building and the interior design create a dance between art deco charm and Mediterranean essence. There are the classy details and the windows that allow natural light in that play the rhythm of this dance.
Any good Mediterranean house, Hayón´s family home has sunlight that flows inside the house throughout the day. Original colorful mosaics and detailed wall panels make this modernist property vibrant, colorful, and truly vintage.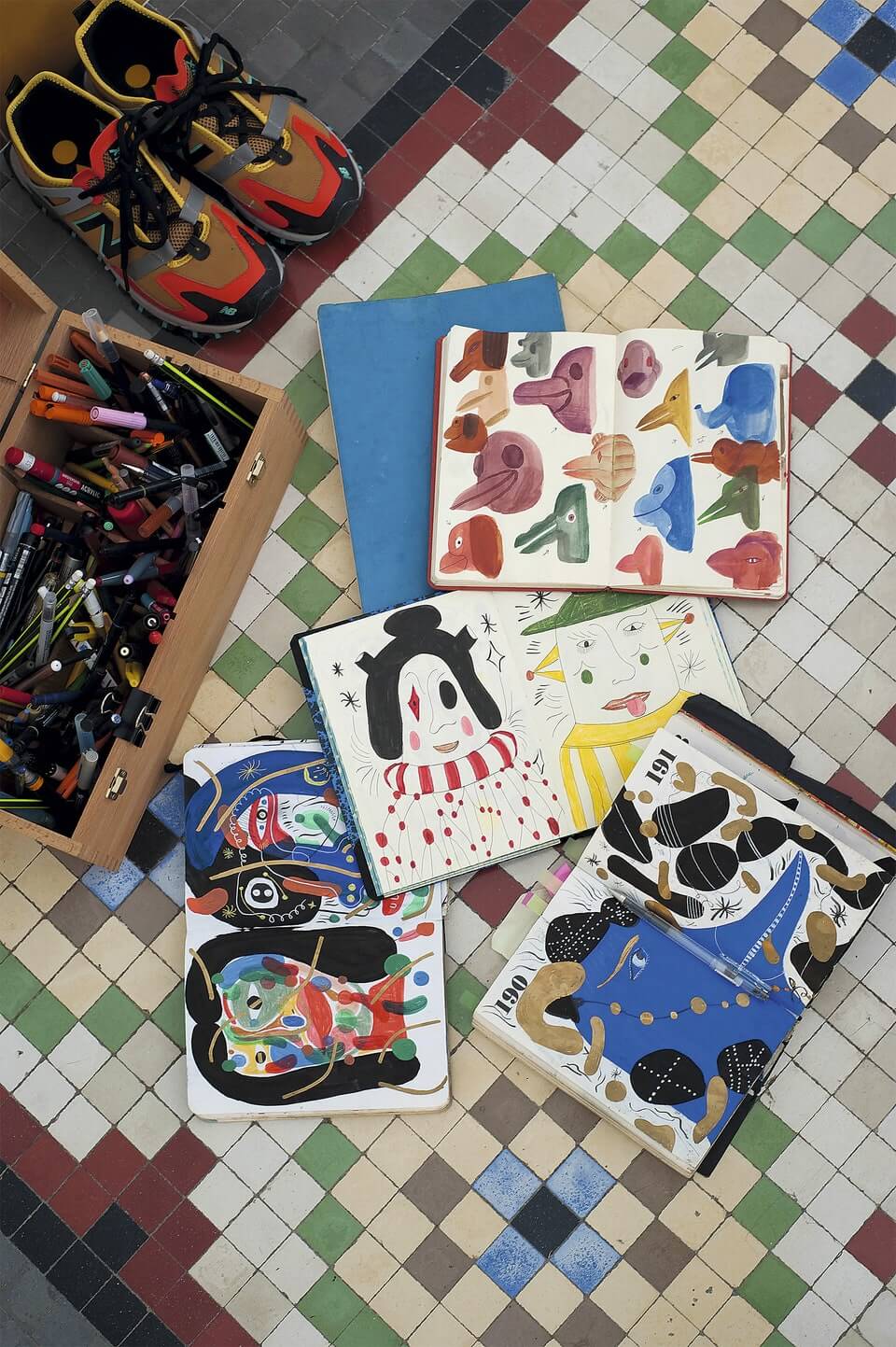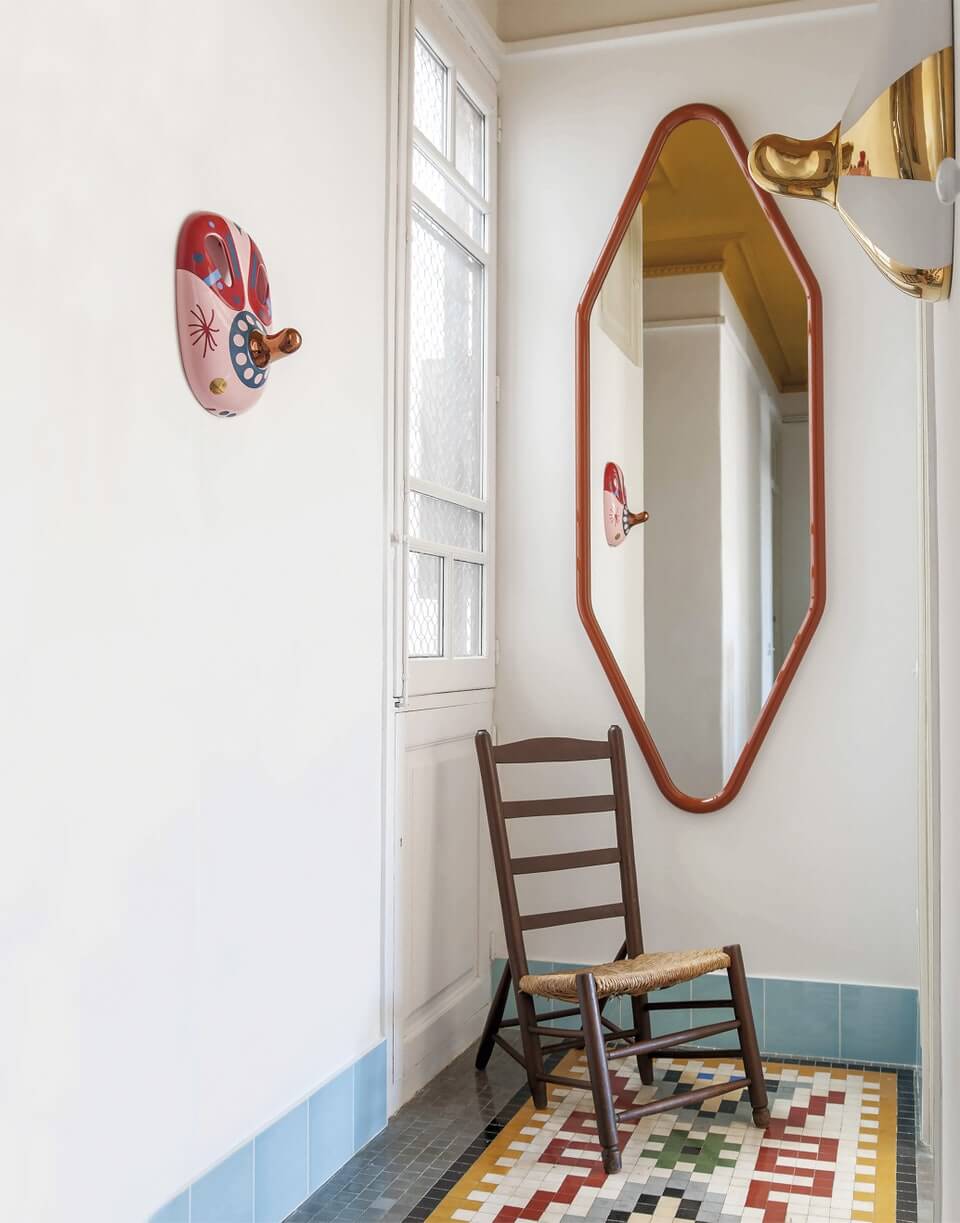 More than an interior design project, this building in Valencia is a renovation project. To Jaime Hayón, it was mandatory to preserve the colorful tiles of the mosaics as well as other original characteristics.
For a designer that expresses his vision with organic shapes, the mosaics on the floor of the Spanish modernist building were the main input for unleashing his creativity to design the interior of his new home. Jaime Hayón became obsessed with squares, resulting in several contemporary artworks and geometric objects pumping life into the house's environment.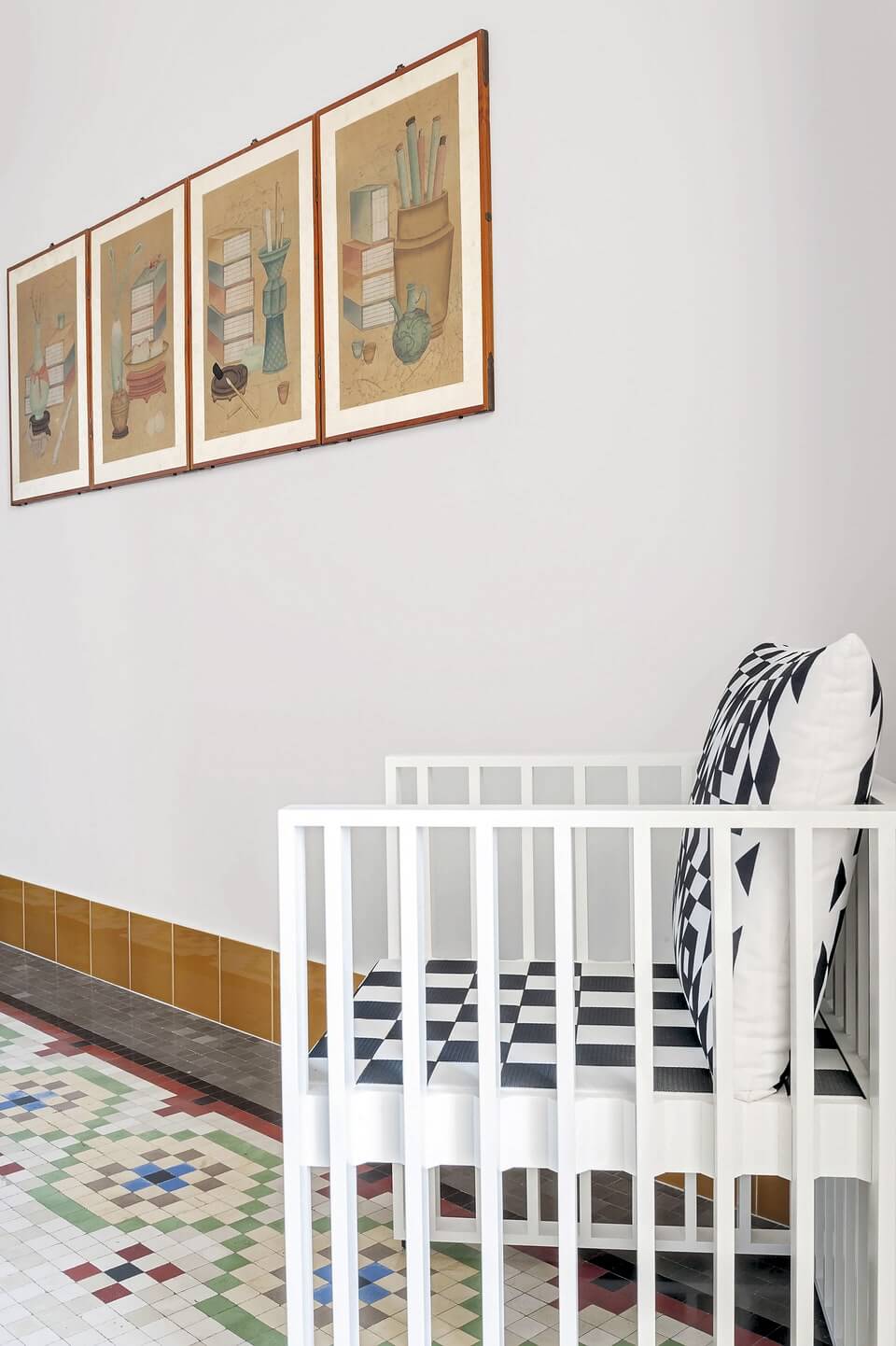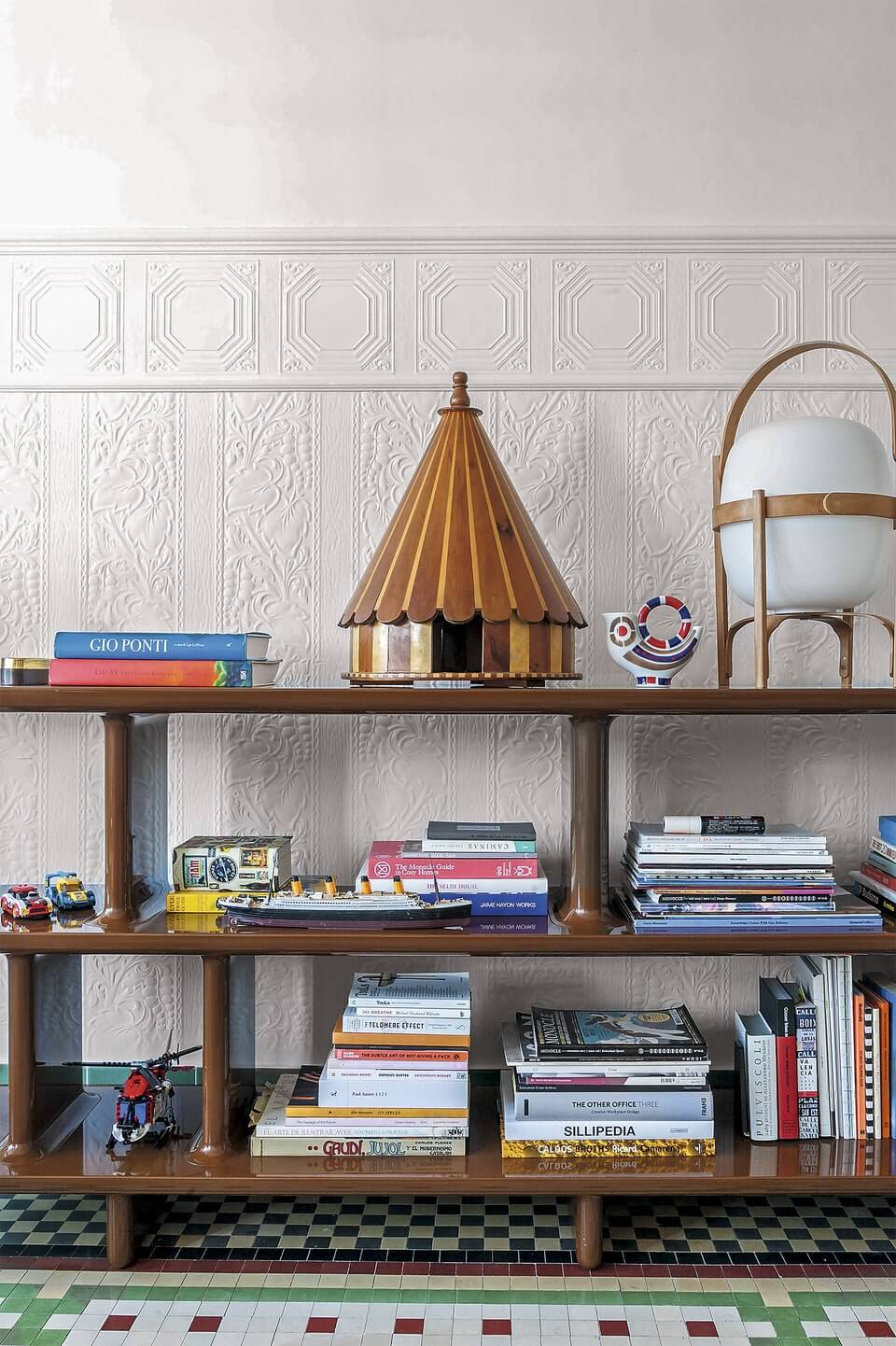 At Jaime Hayón's house in Valencia, his art pieces and custom-made furniture define the personality of the interior – a classic layout contrasting with provocative contemporary objects – many of them designs or prototypes of Hayon Studio.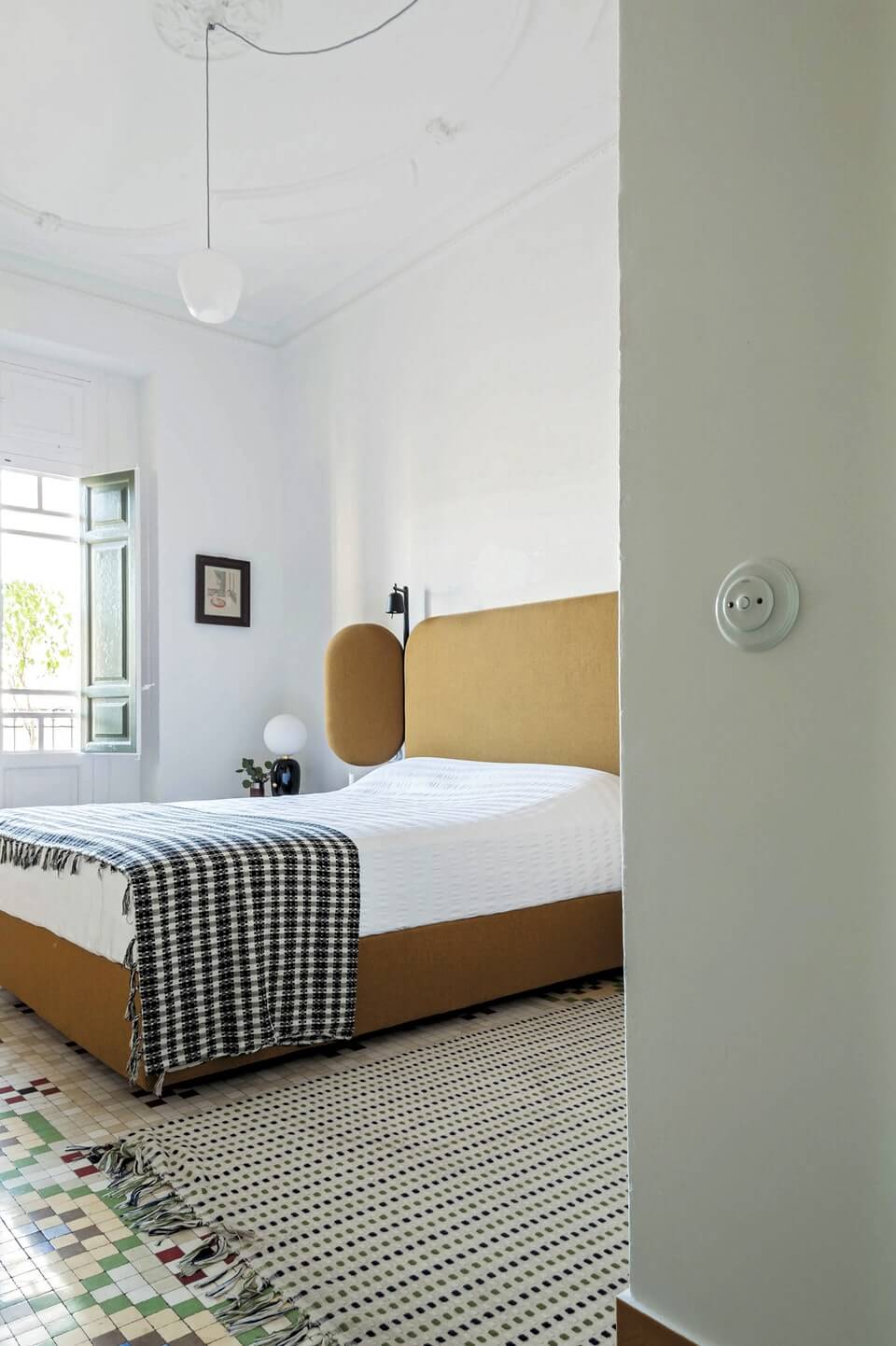 Discover Hayon Studio, Welcome To Another Design Dimension – our article on the work and unworldly interiors of Jaime Hayón.

Source AD Spain